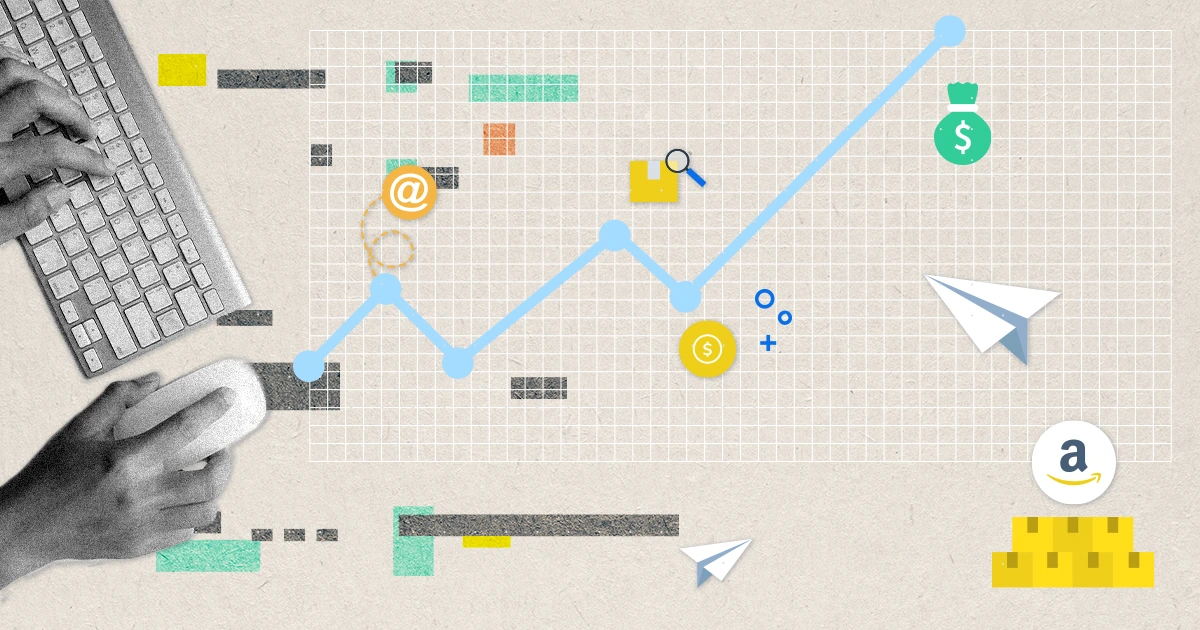 There Has Never Been a Better Time to Start Selling on Amazon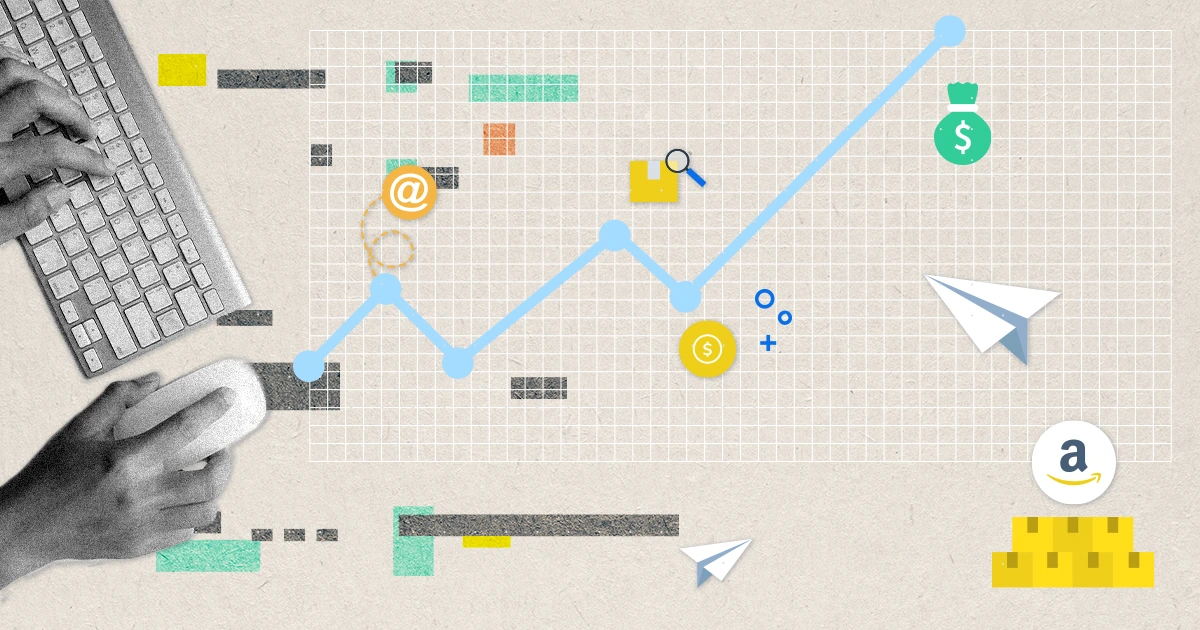 If anyone has ever told you, "It's too late to start your own business," they haven't been on the internet lately. Recently, selling on Amazon has become a profitable and more importantly, realistic business model for those with little to no experience running their own brand. Thanks to Amazon FBA (Fulfillment by Amazon), many of the logistical roadblocks to entrepreneurship are cleared away, leaving you with a yellow brick road to success.
As the single most popular shopping app in the United States, Amazon boasts over 150 million mobile shoppers who are more than willing to forego big brand names in favor of two-day Prime shipping. The data is clear – if people are shopping online, Amazon is where they'll be. Most people use Amazon multiple times every week.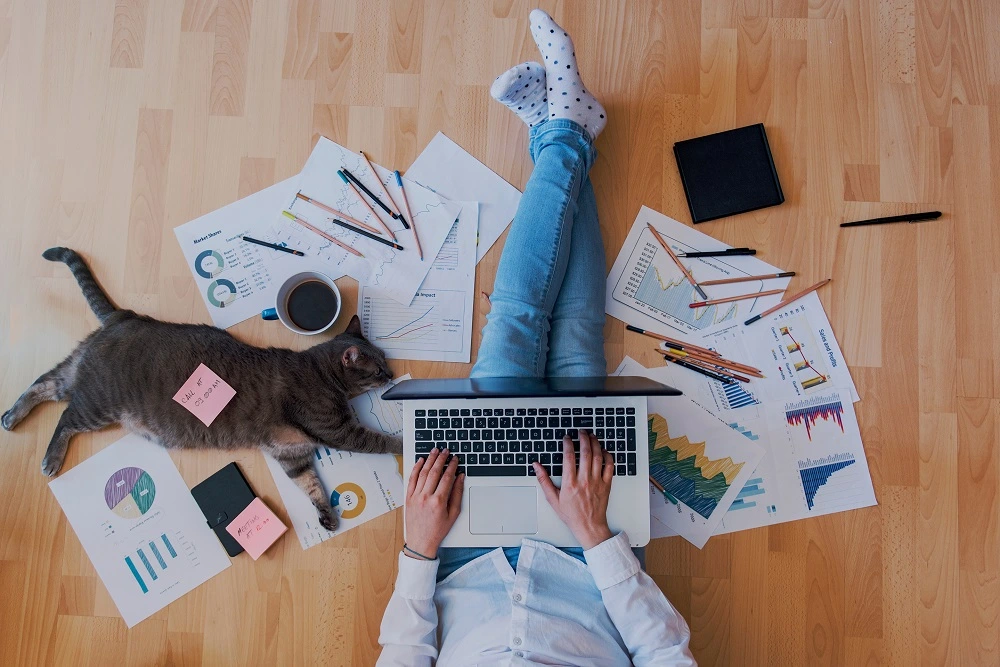 The outbreak of COVID-19 presents a unique moment in time for those who were previously on the fence about selling on Amazon. In light of these challenging circumstances, we have learned a couple of important things.
Now more than ever, people are dependent on online shopping to get the goods and supplies they need.
Demand for home goods, medical supplies, home entertainment, and indoor fitness equipment is through the roof (not just in America, but all over the world)
With more time spent at home, many people have finally devoted time to starting the online business they have always wanted. There has never been a better time to learn at home.
As shoppers grow used to this "new normal", we may see a dramatic and permanent shift towards online shopping over visiting physical stores.
In the last decade alone, Amazon's net revenue has grown from $34 billion to over $230 billion. With the increasing rate at which technology influences our shopping habits along with recent stay-at-home trends, this is the absolute best time to start selling on Amazon.
If you have been curious about how to sell on Amazon and the Amazon FBA process, you have come to the right place.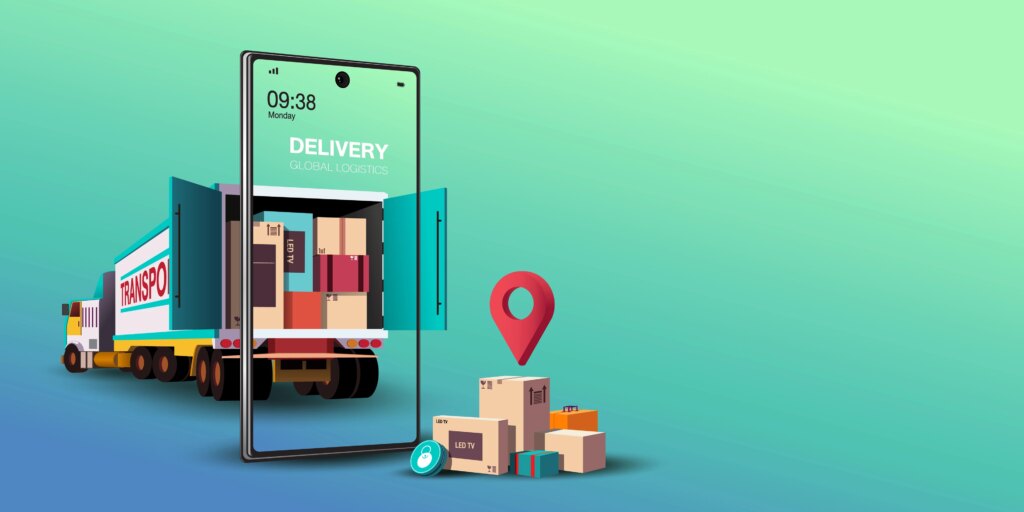 What is Amazon FBA (and FBM)?
If you are starting your own Amazon business, you can choose between two business models: FBA and FBM.
How Does Amazon FBA Work? Amazon FBA, or Fulfillment by Amazon, is by far the most popular method of selling on Amazon.
Amazon stores, packs, and ships your product through their extensive network of fulfillment centers. If you are able to keep up with the monthly fees associated with these services, this is an absolutely stellar option for those who want to focus on building their brand and leave logistics to the pro's.
Benefits of Amazon FBA:
All storing and shipping is handled by the largest online shopping platform in the world.
Your products are eligible for free two-day (and sometimes even same day) Prime shipping. This instantly makes your product more desirable and more likely to generate sales.
Amazon assists with returns and refunds.
Easy to learn due to built-in Amazon support and intuitive third-party Amazon seller tools.
Best for: high-volume sellers, selling smaller products (under 20 lbs), and those interested in rapid growth.
How Does Amazon FBM Work? With Amazon FBM, or Fulfillment by Merchant, you (or a thrid-party warehouse) stores and ship your own products. If you have the infrastructure that supports these logistics, FBM may allow you to run a more profitable business.
Benefits of Amazon FBM:
Seller keeps more control over their business
Opportunity for greater margins
Best for: lower-volume sellers, larger products, businesses with a slower turnover
What is Private Label?
For those looking to start their first online business venture, private label selling is most likely what you will partake in.
Private Label Selling – You choose a type of product then source, manufacture, and brand it yourself. Personal branding is the biggest aspect of private label selling. This is your business's product, your logo, and your story.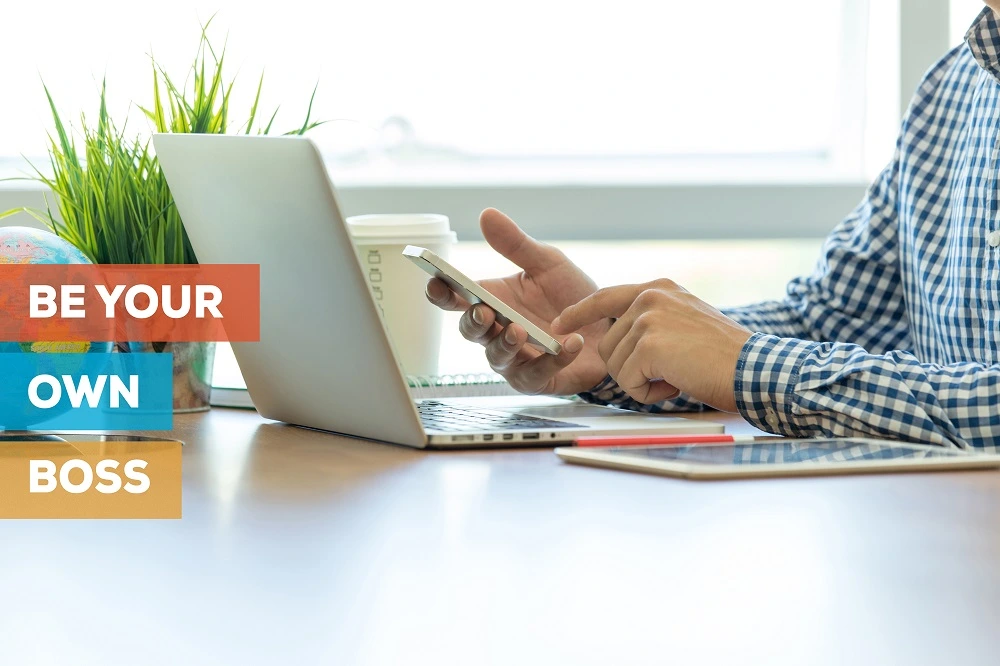 Here is a brief overview of what private label selling generally looks like:
Do your product research
Choose your product
You reach out to manufacturers to produce your product
Your manufacturer produces your product in bulk, at a low cost, and under the label of your private brand
Manufacturer ships product to Amazon Fulfillment Centers, ready to sell
You Scrooge McDuck-swim through a mountain of well-earned profits
Ok that last one is more of a hopeful exaggeration, but you get the point.
Selling via Private Label may come with higher risks of loss (if you invested a serious chunk of change in a large inventory of a single product) but it also comes with a high reward (much lower purchasing costs and profit margin control).
Is it Profitable to Sell on Amazon?
If you are even remotely interested in the opportunity of selling on Amazon, this is one of the most important questions you will ask yourself. Creating and sustaining your own business is extremely rewarding on a personal level, don't get us wrong – but let's face it, you're here to make some money… and that's ok!
25,000 of those sellers are making more than $1 million.
Now, remember, sales are different from profit. However, these numbers (as they continue to grow) indicate that there is no shortage of profit to be found selling on Amazon. You just have to find the right product…
What are the Best Products to Sell on Amazon?
Say you have decided on selling a private label product using the Amazon FBA business model. The next question you will ask yourself is…
How do I decide what to sell on Amazon?
Now, we are not going to go too in-depth here as we could probably film an entire case study series with ideas on how to find a product to sell on Amazon. And we did!
We will, however, go over the basics.
Some general guidelines to remember:
Keep your product under $100 – You want to make a profit, but you also don't want to price yourself out of the "impulse buying" zone. Make it easy for people to click "add to cart" on whim.
Keep your product relatively small with not many moving parts – This keeps things inexpensive to mass produce and decreases the chances of faulty components or defects.
Do your product research – Choosing what to sell on Amazon isn't as easy as picking something you think people need. Use Amazon product research tools to find a given product's search volume, estimated monthly revenue, and best sales period. If you find a product you're interested in, use a keyword research tool to check how competitive the market is. Look for products with high search volumes and negative reviews.
Do your market research – Are certain products seasonal? Can you identify trends in the last year that may inform trends in the coming year(s)?
The goal here is to find a market gap (what are people searching for, but not being satisfied with) and fulfill it.
The #1 most important thing in being successful on Amazon is the data.
Data never lies. Do not rely entirely on a product you're in love with just because you are familiar with it. If the math allows you to produce a product at a profit, then the product is right.
The best-selling Amazon product categories are as follows:
Electronics
Toys & Games
Clothing & Jewelry
Books
Camera & Photo
What Does a Successful Timeline Look Like for a Thriving Amazon Business?
Year 1: Learn & Earn
Make your mistakes and adjust your goals.
Year 2: Optimize
Adding more products, adding variations to products
Year 3: Prepare to Sell
Perfect the business, make sure it is a sustainable model.
Year 4: Cash Out
Enjoy the fruits of your efforts!
Alternatively, if you don't wish to cash out, you can absolutely continue improving and growing your business. The same strategy doesn't work for everyone, we're just here to share what's worked for most people.
How do Beginners Sell on Amazon? Where do I Start?
Taking those first steps towards starting a brand and selling on Amazon can be intimidating.
It is completely normal to feel overwhelmed with the Amazon FBA process.
At Helium 10, if there is one thing we have experience with, it's seeing people take those first steps.
The most common thing we hear is:
"Selling on Amazon is not nearly as difficult as many people think."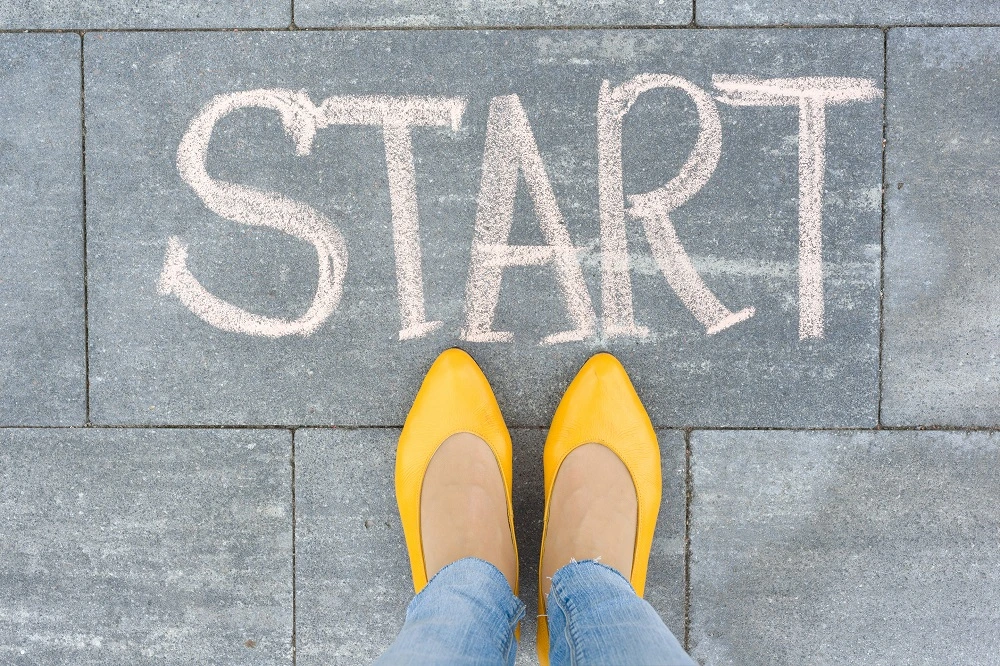 One of the best places you can start is with the Freedom Ticket Amazon Selling Course. Broken down into small, digestible modules, Freedom Ticket is a hands-on and no-nonsense look at what it takes to be successful using the Amazon platform.
Join Amazon success story and "walking encyclopedia" Kevin King to uncover proven Amazon selling strategies designed to help those with no clue where to start. The 8-week course uses real data, not demos and covers:
Product research/brainstorming
Basic business requirements
Responsible accounting
How to source and manufacture products overseas
How to advertise, brand yourself, and achieve sustainable profit
Many aspiring Amazon sellers jump into the deep end without learning how to swim. We are firm believers in the two methods of learning.
The fast way
The right way
Starting your own business is by no means a formulaic walk in the park, however, there are certain mile markers that all entrepreneurs need to see if they are serious about one day making a living out of this.Think of Freedom Ticket as your roadmap.
There has never been a better time to learn how to sell on Amazon and finally start that business that has been on the backburner. Don't be afraid of failing – very few knock it out of the park on their first swing.
In a moment of decision, the best thing you can do is the right thing to do, the next best thing is the wrong thing, and the worst thing you can do is nothing

Theodore Roosevelt
Achieve More Results in Less Time
Accelerate the Growth of Your Business, Brand or Agency
Maximize your results and drive success faster with Helium 10's full suite of Amazon and Walmart solutions.