Compatible with: Amazon Walmart
Amazon & Walmart Sales Tracker
One dashboard for all your most important selling analytics
Benefits of Profits
Consider this your new control center
Get an accurate pulse on your financial health across all of your product listings
Review gross profit data to find increasing or decreasing sales trends
Manage orders, units sold, ROI, profit margins, promotions, refunds, and your ASIN counts
Track inventory and get restock suggestions telling you when and how much more to order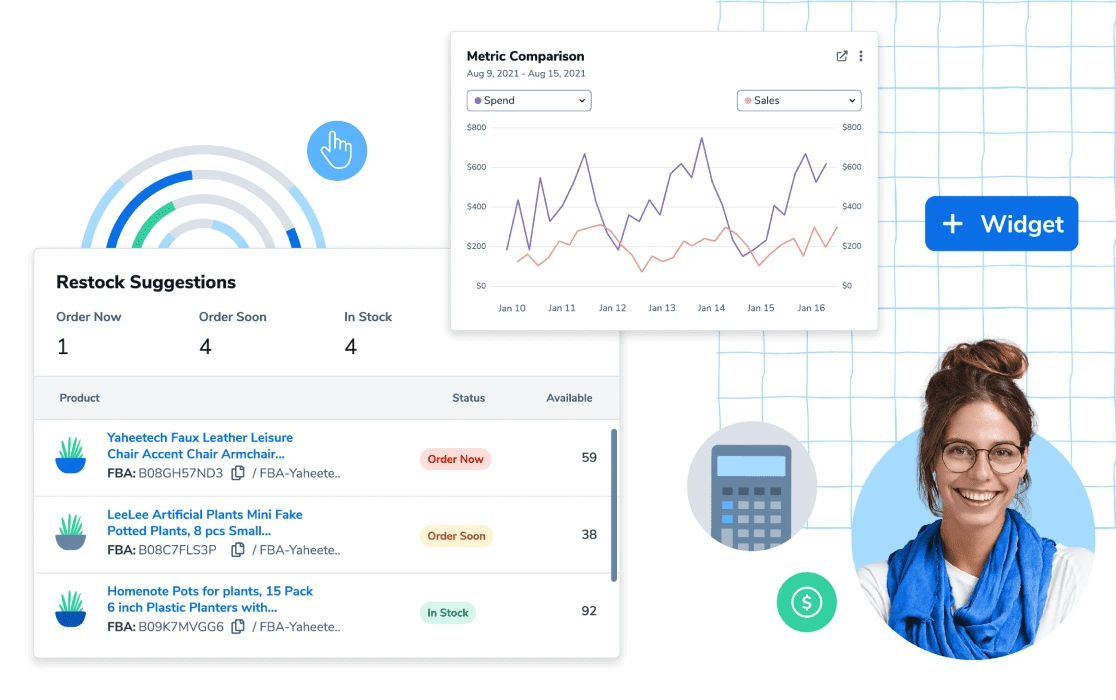 Helium 10's Full Suite Pricing
A plan for every seller's experience level
Get Started with Profits
Amazon Sales Tracking Made Simple
Sign Up
Available for Amazon AND Walmart sellers
Gross revenue & net profit dashboard
Custom date range options
Thought Leadership, Tips, and Tricks
Never miss insights into the Amazon selling space by signing up for our email list!
FAQs
You can see sales estimates for competing products using Helium 10's product research tool Black Box. Black Box allows sellers to view Amazon product sales data, including estimated monthly sales, price trends, monthly revenue, and more.
Amazon Seller Central provides this data under Reports → Business Reports → Sales & Orders. You can also view estimated product sales data with third-party seller tools like those offered by Helium 10.
If you'd like to get rough estimates for products you don't sell, Helium 10's Black Box provides this information. If you'd like exact information for products you do sell, Helium 10's Profits is the solution you're looking for. Profits provides accurate product sales data for your product in one convenient dashboard. This Amazon profitability software is a must for Amazon or Walmart sellers who want to scale their business.
By utilizing Helium 10's Profits, you can see orders placed, units sold, promotions, refunds, revenue, profit, margin, and overall cost for all of your products. These insights will enable you to figure out which products are profitable and which ones may need a new strategy or be removed from your product line.
Within Profits' Amazon profitability software, click on 'Settings,' 'Fulfillment by Amazon,' 'Export Settings,' and click 'Edit.' From here, you'll click on 'Exclude Products' and then download the FBA export exclusion file.
Yes – it's one of the most scalable business models you can use. With that said, it does take a full suite of tools (like Helium 10's) and a very data-driven mind to be successful. An Amazon profitability tool like Profits ensures that you always have your Amazon sales trends in front of you to accurately measure cost and revenue.
Additional Benefits of Helium 10
Solutions for Every Seller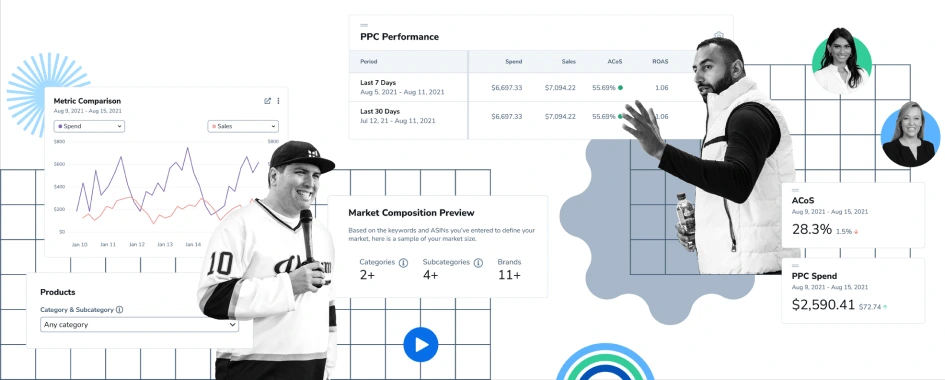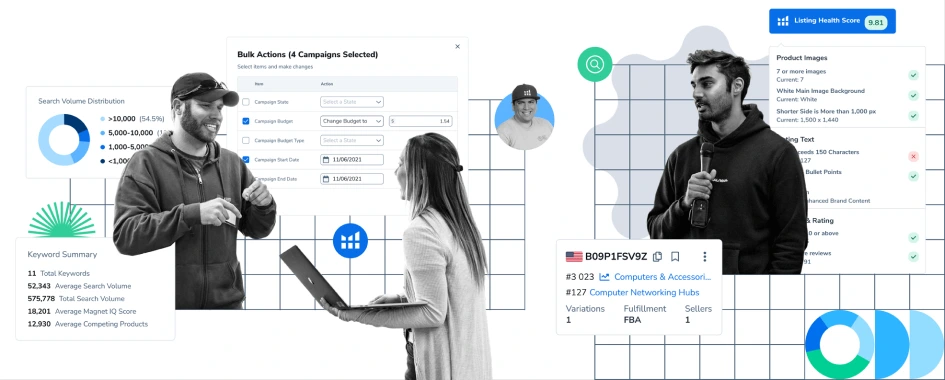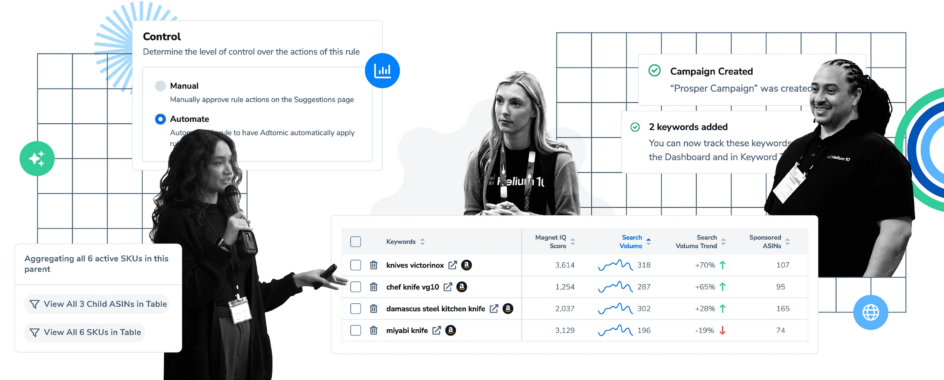 Meet Our In-House Experts
Learn from industry leaders through webinars, courses, podcasts and more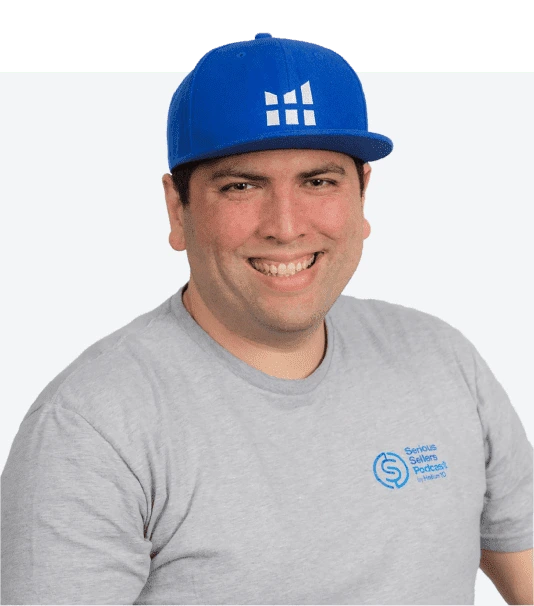 Bradley Sutton
Director of Training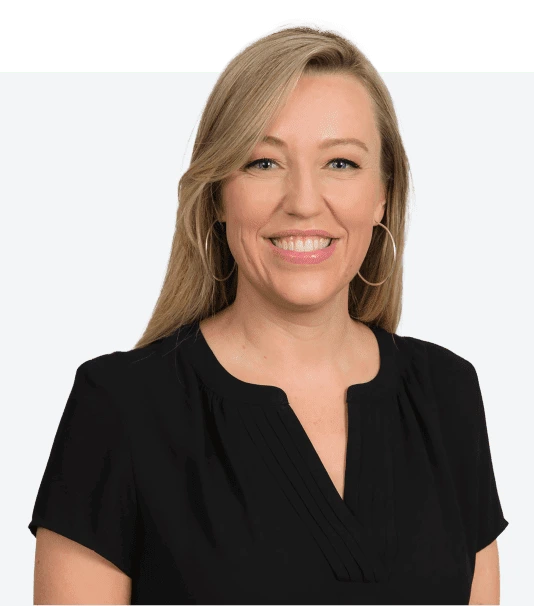 Carrie Miller
Brand Evangelist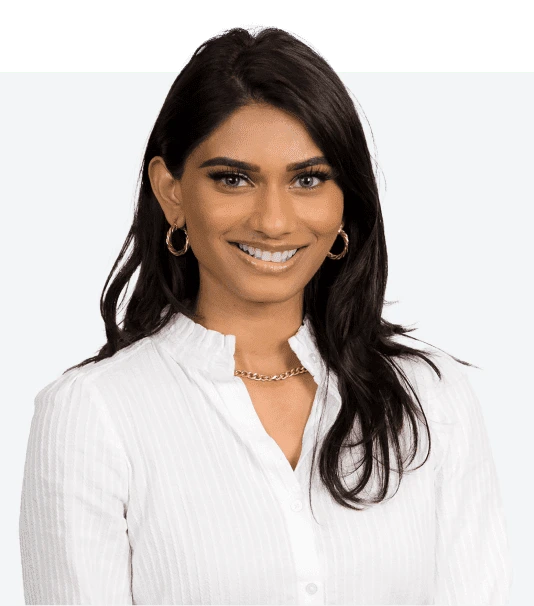 Shivali Patel
Brand Evangelist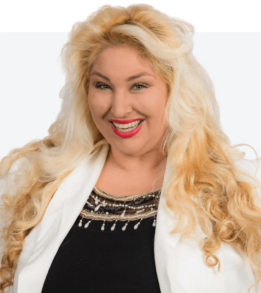 Cassandra Craven
Community Evangelist
15,786
People signed up last week.
Start Using Profits Today!
If you'd like to try out Profits for yourself, sign up to check it out online today!
Sign Up for Free
The Details
What to Look For in an Amazon Sales Tracker
A good Amazon sales tracker will provide sellers with several data points to help run their business more efficiently. Metrics such as gross revenue, net profit after costs, orders, refunds, and ROI trends over time are all critical benchmark KPIs to keep tabs on. Amazon profitability software should be easy to read with performance over time, product listings, and sales graphs organized modularly. In addition to analyzing Amazon seller profit, an effective sales tracker will also provide restock suggestions and basic inventory management. Quality Amazon sales trackers go beyond simply monitoring Amazon product sales. Make sure your Amazon profitability tool organizes your profits, sales, and margins in a way that paints a holistic picture of your business.
---