Compatible with: Amazon
Amazon Market Research Tool (Market Tracker)
Click the 'Learn More' button below to book a demo for Market Tracker 360!
What's the Difference?
Market Tracker vs Market Tracker 360
With Market Tracker 360 we ensure everything is set up for your success!
Schedule a Demo
Access up to 2 years of historical market data
Faster market creation times (avg. 30 minutes or less)
Wide market view with insights into keywords, brands, top performers & more
Cross-platform integrations empowering speed to insight
Get Started with Market Tracker 360 
Scale Faster with a Smart Data-
Driven Approach 
Take control of your market and boost your sales with the Amazon market intelligence power of Market Tracker 360. 
Helium 10's Full Suite Pricing
A plan for every seller's experience level
Thought Leadership, Tips, and Tricks
Never miss insights into the Amazon selling space by signing up for our email list!
FAQs
Amazon market intelligence is the act of gathering critical information around your Amazon Store (as well as your competitors) so that you may evaluate your current standings for a given product type and make data-driven decisions towards increasing your market share.
Amazon market intelligence will inform you how well you rank in Amazon's search engine for a group of keywords for a given product versus your competitors, and provide you with the starting point to evaluating your competitors and product listings. Additional tools like Helium 10's Listing Analyzer and Listing Builder are necessary to take those insights and turn them into actionable recommendations.
An Amazon market research tool is a SaaS platform that allows you to input a set of keywords around a given product listing and measure how many brands and ASINs are competing, how much of the market share you own, how much potential revenue there is in the market, and much more.
To run a competitive analysis on Amazon, you must setup a "Market" in Market Tracker to include the keywords you're targeting for a given product listing (or plug in the ASINs of your competitors to gather their keywords), and it will show you how you stack up against your competitors for a variety of metrics.
You can track your competition at a macro-level using Market Tracker, but you can also use Keyword Tracker to see how your products rank in Amazon's search engine for important keywords versus your competitors.
By using Market Tracker, you're able to find sales revenue estimates across a number of ASINs (including your competitors).
Market Tracker is the definitive solution for Amazon market research. Its advanced filtering allows you to pinpoint exactly where you stand versus your competitors, and identify what your competition is doing to be successful so that you can devise a strategy to take over Amazon's search results.
Additional Benefits of Helium 10
Solutions for Every Seller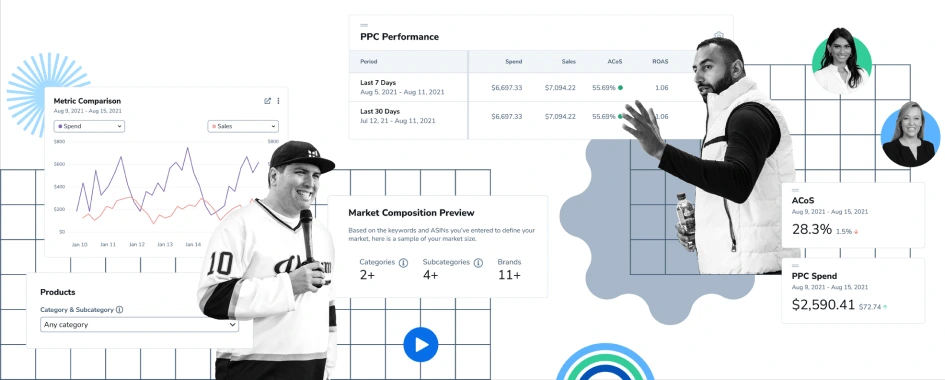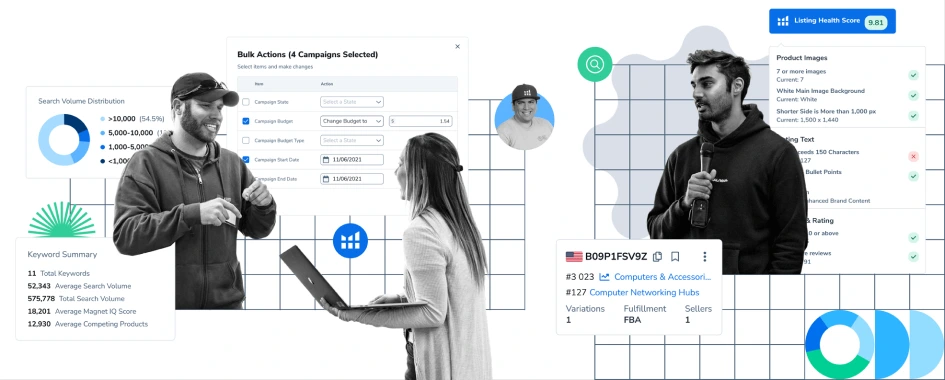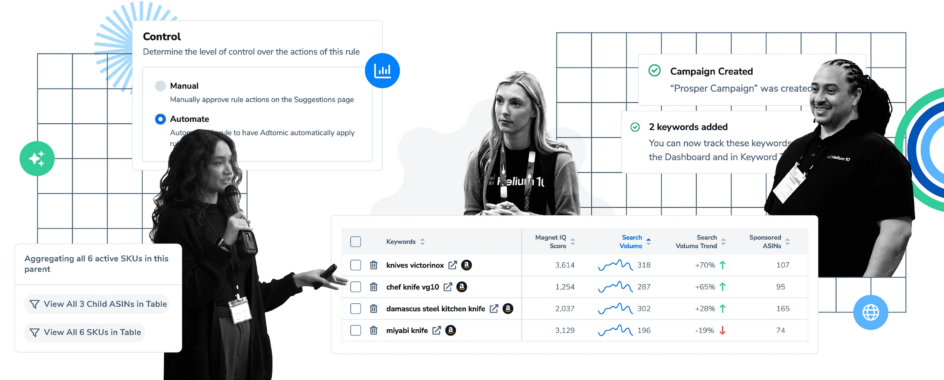 Meet Our In-House Experts
Learn from industry leaders through webinars, courses, podcasts and more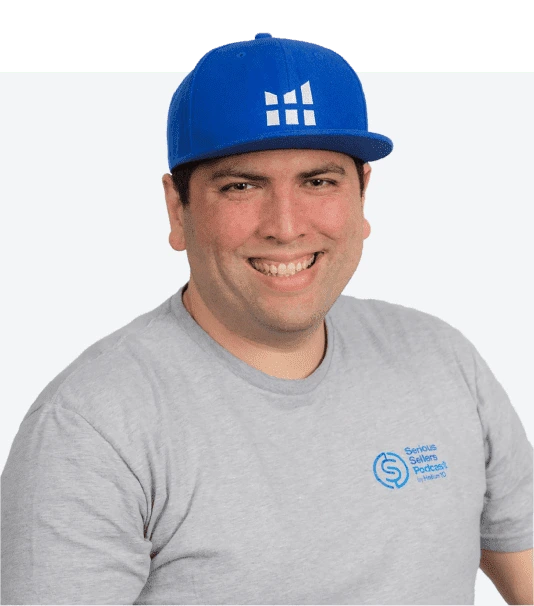 Bradley Sutton
Director of Training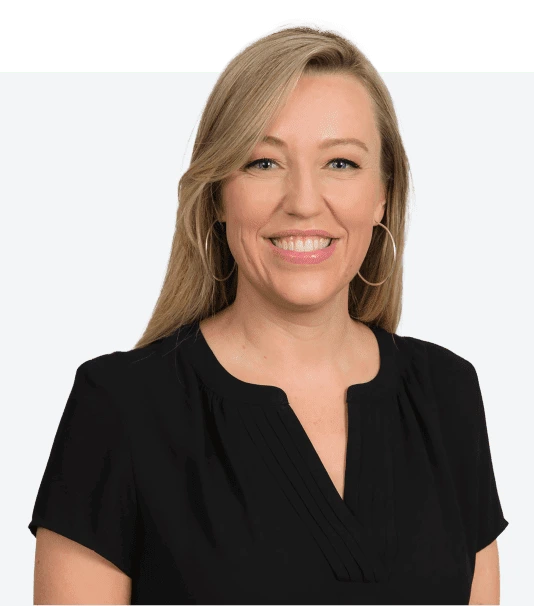 Carrie Miller
Brand Evangelist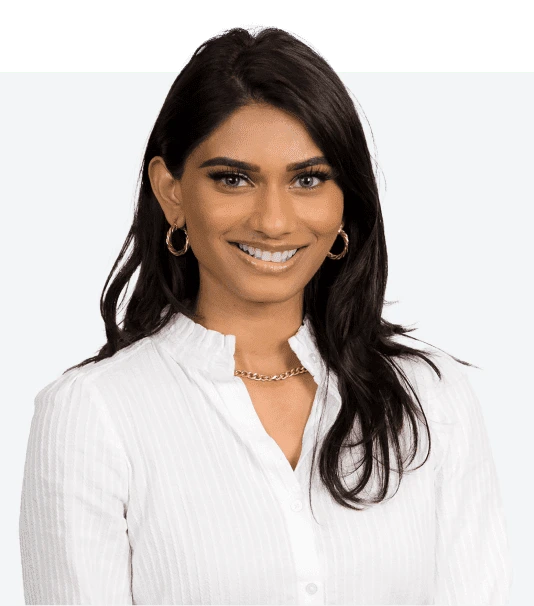 Shivali Patel
Brand Evangelist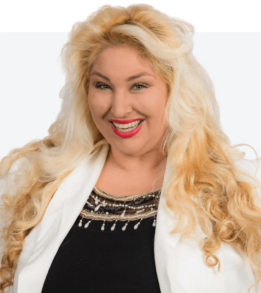 Cassandra Craven
Community Evangelist
15,786
People signed up last week.
Learn About Market Tracker 360 Today!
If you'd like to learn about our new and improved Amazon market research tool (Market Tracker 360), book a demo today!
Learn More
The Details
Overview of Our Amazon Market Research Tool
It's extremely important to conduct ongoing market research so that you can stay on top of your Amazon product space. Market Tracker is a powerful Amazon competitive and market intelligence tool that enables you to stay one step ahead of your competition. Ongoing market research, as the name implies, is something that sellers with existing products should be doing. This is distinct from the initial research you probably did (or are doing if you're new) with Cerebro and Black Box to target potential products to sell.
As a seller already in the space with (hopefully) successful products live on Amazon, it's imperative to keep in mind the general landscape of your market. Here, we're defining a market as an aggregation of the "live" factors of your space: competitors and their (competing) products, and total revenue across both competing products and your own product.
As a seller, you want to be cognizant of this market space. That means constantly thinking about who is selling around you, how they're performing, how much revenue they're bringing in, who's improving, who's declining, new entrants into the market, and so on. Naturally this space is constantly changing, and that's why our Amazon market research tool is here to help.
Market Tracker synthesizes all of that information and condenses it into one easy-to-interpret dashboard so that you can easily track and analyze your market space. The tool updates daily as your space evolves, so be sure to check back periodically to maintain a well-rounded view of your market/product space.
How To Run a Competitive Analysis on Amazon
You've established a product in a market and worked hard to make it a success, but every day, competitors are working to unseat you from your position as a top seller. How do you proactively gather the data to guard your product's success?
Or, you're contemplating selling a product in a new, unfamiliar market, but there are dozens or hundreds of competitors fighting to be the top sellers. How do you craft a plan to launch a product that competes and outperforms the top sellers?
In a demanding online retail world, effectively monitoring your existing or potential markets for changes and/or opportunities–while still having time to manage the rest of your business–can seem impossible.
Fortunately, Helium 10's Market Tracker allows you to design a Market based on your own criteria, and then, every day, Helium 10 tracks and reports that Market's findings for you to review. The impossible is now made possible.
How to Use Amazon Competitive Intelligence to Make Business Decisions
Identify competitors and drill down into their strategies to understand what changes you can make to your listings to capture competitors' market share.
Market Tracker's real-time scoreboard allows you to instantly identify the fastest growing categories, brands, and products so you can adjust your Amazon strategy accordingly.
Dissect your markets from a category, brand, or product level to learn what you need to do to capture your competitor's growth. Immediately see what attributes other listings are benefiting from, including pricing, keywords, seasonal trends, and more.
Know which keywords led to competitor's success to determine if you should add the same keywords to your product listing (and Amazon PPC campaigns).
---