Here's What You Can Expect Selling With Amazon FBM (Fulfilled by Merchant)
Which is better, Amazon FBA or Amazon FBM? First of all, what is the difference? We have the benefits, drawbacks, and more about Amazon FBM!
Updated on: July 18, 2022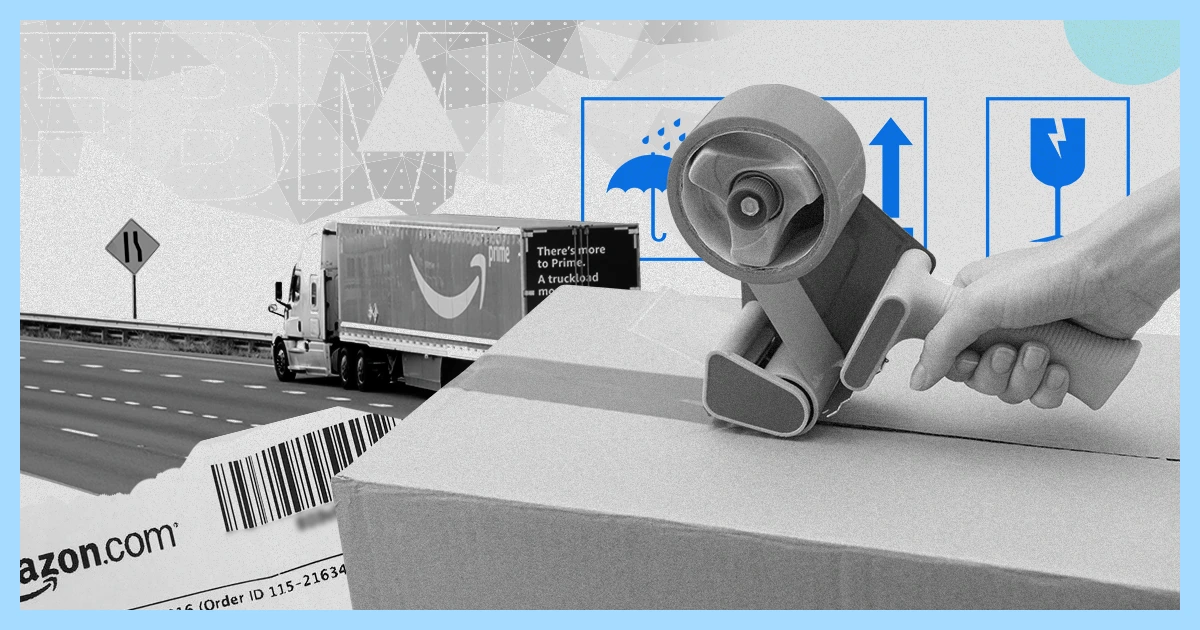 Amazon FBA vs FBM? What's the Difference and What to Expect
The question that gets asked by every new, and sometimes seasoned, Amazon seller:
What's better, Amazon FBM or FBA?
For sellers, this program is known as Amazon Fulfilled by Merchant. But for simplicity's sake, we'll use FBM here.
It's no secret that Amazon's FBA platform is perhaps the most streamlined and effective way to own an online business. Virtually anyone can utilize the platform with millions of shoppers per month, generating over $125 billion in revenue per quarter, and slice themselves a piece of that pie. Amazon's ability to store, fulfill, and ship products all over the world are unprecedented and available to any seller wanting to seize the e-commerce experience.
But it comes with a price. Taking about 15% of each sale PLUS a fulfillment fee can, and will, cut into profits. Is that price worth the ease that comes with utilizing FBA? Usually, it is!
Are there instances when FBA just isn't the slice of the pie that tastes best? Absolutely.
The average Amazon shopper doesn't tend to take notice of whether a product is Fulfilled by Amazon or Fulfilled by Merchant (FBM). Sometimes a slightly slower shipping speed and lack of a Prime badge catch their attention, but not always. It's not until the customer has a return request, or a damaged item delivered, that Fulfilled by Merchant becomes any different in the customer experience.
So, is FBM ever a more ideal solution than FBA?
Let's break it down.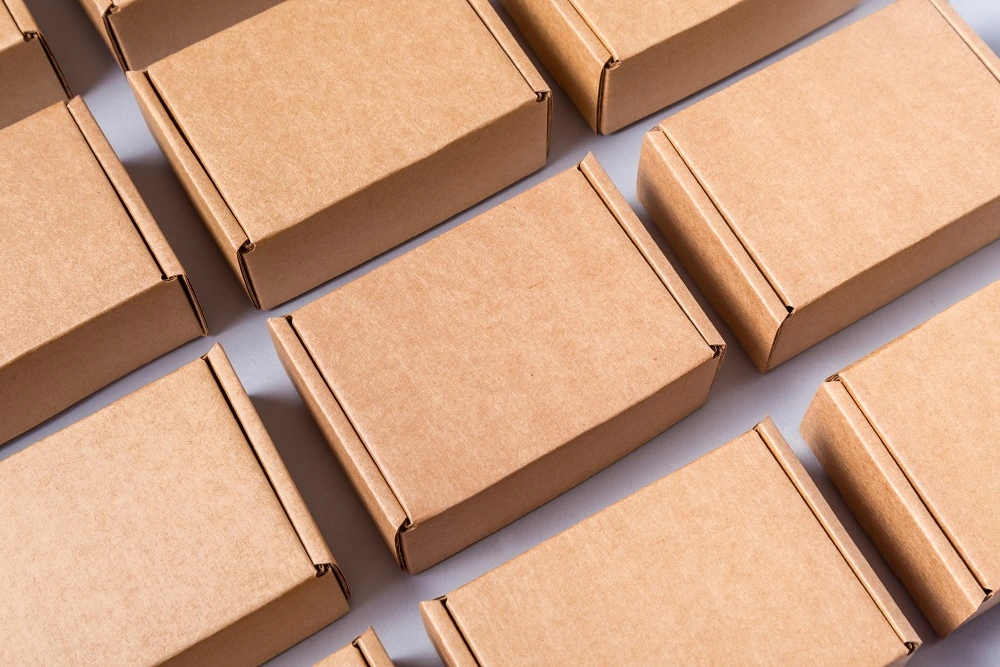 When is Amazon Fulfilled By Merchant (FBM) "Better" for the Seller Than FBA?
Large and oversized products. Do you have a product that falls into anything larger than the large – standard size product tier? It's worth looking into FBM. Large and oversized products have much higher FBA fees (while keeping that referral fee the same).

Doing some math might help. Compare your total shipping costs (packaging and Buy Shipping prices) to the FBA fee. You might see a big difference.
Not Sure What Size Tier Your Product Falls Into?

Small moving quantities. Is your product moving a little slow? Racking up some Amazon storage fees? Or maybe it's a higher ticket item and you're moving just a few a day (or less). FBM might be a good consideration, saving you money on storage fees (if you can store at home), and possibly fulfillment fees.

Launching and dealing with an Amazon storage limit? Launches can cut into inventory pretty quickly, and that leeway time between restocking inventory to Amazon and Amazon checking it in can be the dividing line between ranking on page one and never being seen.

FBM works great if you want to keep some inventory home for your launch and not waste your Amazon inventory on launching.

Personal connection. If you're looking for a way to connect more personally with your customer, FBM is the way. You have more control over the packaging, shipping, and handling of your product. If this is important to you, FBM may be a great option.
Reasons Not to Use Amazon FBM?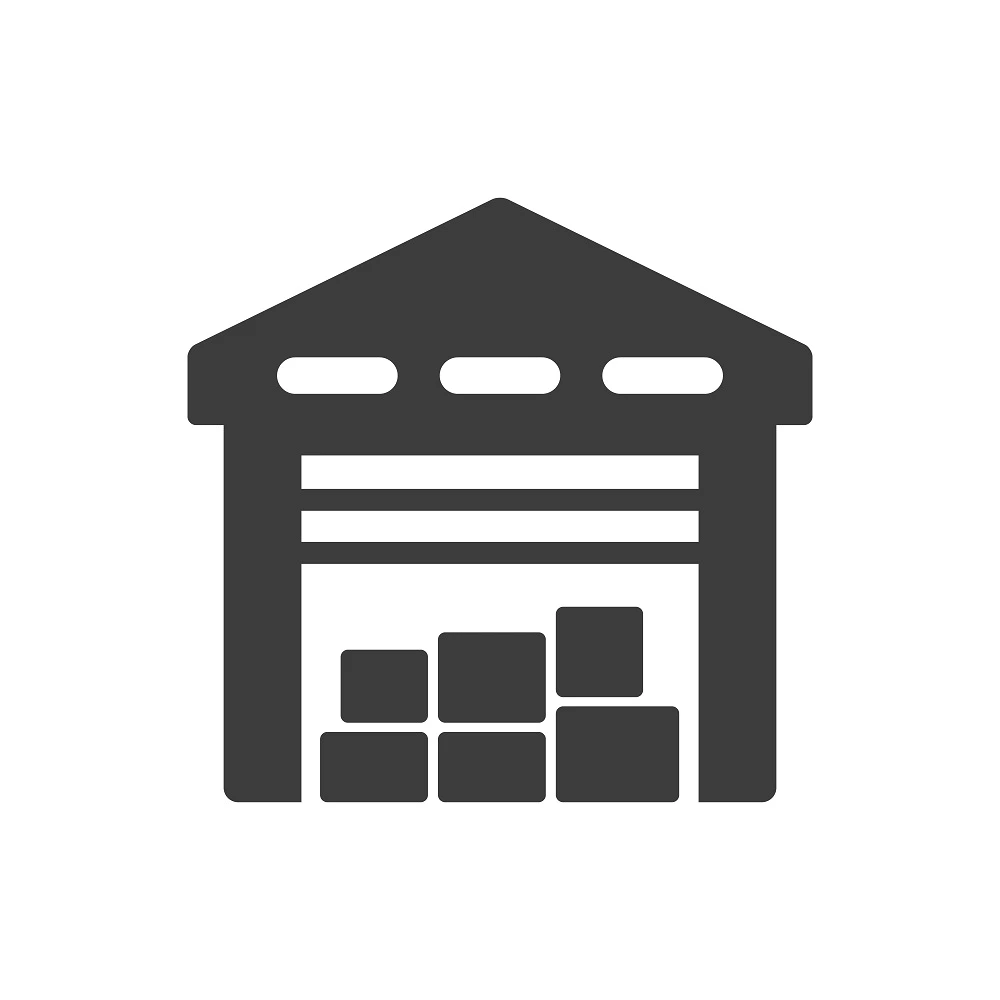 You don't have a place to store your product. FBM may sound enticing in order to avoid some of Amazon's fees, but make sure you have the storage space readily available.

Time constraints. Normally, orders from Amazon need to be fulfilled within two days, meaning that you will need to ship almost every day. This can be time-consuming, especially if your e-commerce business is a passive hustle.

Meeting package pick-up times from your USPS or UPS carriers is no easy task each and every day. However, you could take advantage of third-party fulfillment services from other warehouses. These are companies dedicated to handling your logistical and supply chain operations. Keep in mind, they will charge fulfillment costs as well, but if you need an assist with storage and shipping, 3PL companies are definitely worth looking into.

Want to learn more about when to use a 3PL for your online business? We've assembled the 3PL essentials for you here.

Extra costs. A small variety of equipment is needed for self-fulfillments, such as a thermal label printer, thermal labels, and other packaging supplies.

Customer service. I mentioned above that once a customer purchases an item from Amazon using Fulfilled by Merchant, the customer service is also in that merchant's hands. Amazon's policies declare that vendors must match Amazon's return, customer satisfaction, and timeliness when it comes to customer service. This means you, as the seller, are responsible for all returns, buyer messages, refunds, and addressing concerns.

And finally, no Prime badge. There was, and maybe will be again, a program called Seller Fulfilled Prime, where sellers could "prove" their Prime fulfillment capabilities and earn a Prime badge for their products. This program has since been put on "waitlist only," though some sellers have been grandfathered in. The policies are stringent, and a nearly impeccable shipping record needs to be maintained.

Don't fret, though. FBM products can still offer free 2-day shipping, or any free shipping speed you'd like.
How Does Amazon FBM Work?
In some circumstances, FBM is the more cost-effective (and convenient) choice for Amazon businesses, whether temporarily or permanently. However, it's uncharted territory for many sellers, and a daunting task to make the switch or begin this way altogether.
How Do You Set Up Fulfilled By Merchant?
If you are setting up a new product, simply choose "I will ship this item myself" when going through the "Add a New Item" process.

If you are switching from FBA, simply add a new condition to your current listing.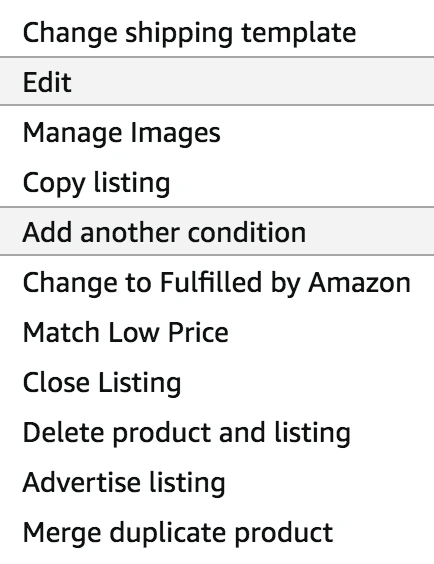 Can You Do Both?
Sure! You can "pause" your Fulfilled by Merchant listing while your FBA condition listing fulfills, and vice versa. Keep in mind, that those storage fees still apply if you have inventory at Amazon's warehouses!
Can You Use FBM While FBA Inventory Gets Checked in?
Yes! This makes launching, especially the Maldives Honeymoon way, a piece of cake and keeps your Amazon sent inventory in stock while you launch. Simply send more inventory to Amazon once your inventory limit increases after launch.
How Does Shipping Work With FBM?
This is a great question, and for new sellers, this information is hard to find.
Once an order comes through on your seller central account, you'll need to fulfill that order in one of two ways:
The first is to use Amazon's Buy Shipping. To do this, simply click "buy shipping" on your orders. Amazon will offer their best rates to you per your packaging requirements and supply labels for you. These shipping fees will be deducted from your Amazon balance, as can be seen as "shipping purchased through Amazon" on your payments report.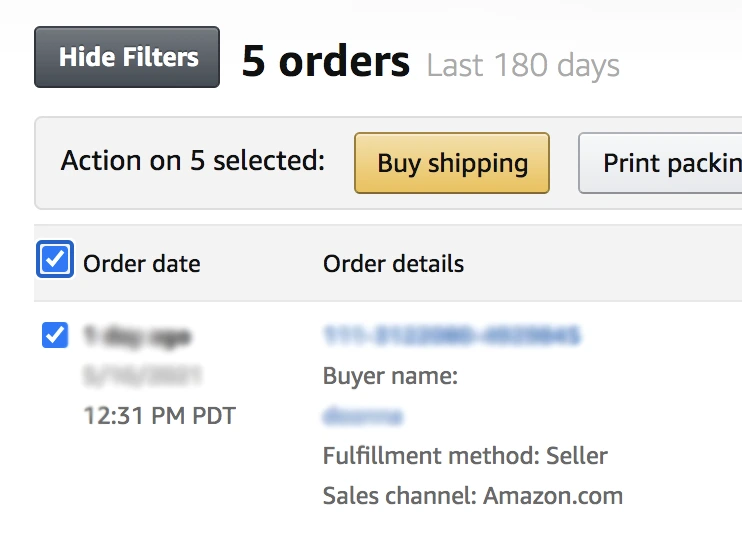 The second way is to use your own shipping accounts, via UPS, FedEx or USPS. You can do this EITHER by connecting those accounts through your "manage shipping preferences" or using a third-party shipping app, such as ShipStation.
Keep in mind, Amazon always prefers the Buy Shipping route, and you'll need to upload tracking information each time if you use a third-party service (sometimes they connect on their own, depending on which you use). You will also need to pay these shipping fees through invoices billed to you directly, not through Amazon.
In our experience, "Buy Shipping" through Amazon always gives you the best rates, as they use Amazon's negotiated rates with carriers, which are the cheapest on the market.
Once you have your label, print it, apply it to the package, and either drop it at a UPS, FedEx, or USPS location or work with your carrier for daily pickups from your location.
What About Your Address Appearing?
Your address will appear as a return shipping address on each package. Amazon needs a physical address, not a post office box, so be prepared for your address to be visible.
What About Returns?
Amazon auto-authorizes seller-fulfilled returns. If it is within the shipping window for your category, the return will be authorized and a prepaid (out of your Amazon balance) label will be given to the customer for the return. Once you receive the return, you will need to issue the refund manually.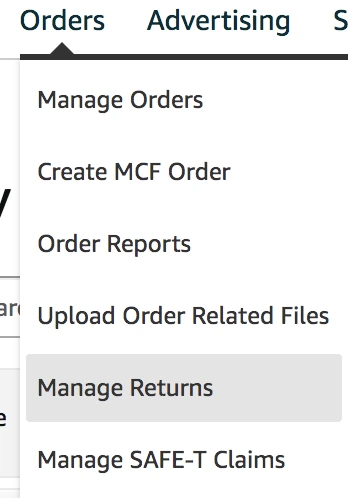 Finally, Do You Have to Communicate Directly With the Customer?
If they have a question, yes. Amazon allows customers to contact the seller with questions and concerns about the product. You generally have 24 hours to reply to these messages, and if you don't, the customer has an option to file an "A-Z Guarantee" complaint.
Make no mistake, there are perks of communicating directly with the customer! If you own a brand that relies on a personal connection, signing off with your own name and being a customer satisfaction expert for your ideal customer is a win-win situation. It gives you an opportunity to serve your customers at a very high level. You can't exchange links or email addresses, but the personal connection here is key.
Amazon Fulfilled By Merchant (FBM) Resources to Help You Get Started
Looking to go more in-depth with Amazon FBM? Learn how to manage Amazon FBM offers here!
Frequently Asked Questions
Everything for your business on Amazon.
Find out more about our products by signing up or speaking with one of our
Customer Success representatives today. With us in your corner, you can enjoy
more sales and increased engagement from your Amazon business.
Chat with a Support Specialist