How to Increase Your Amazon Ranking: 5 Small Changes to Improve Amazon Product Ranking
Have you recently started selling on Amazon, and are having trouble ranking. These 5 changes will help improve your Amazon product ranking!
Updated on: October 24, 2022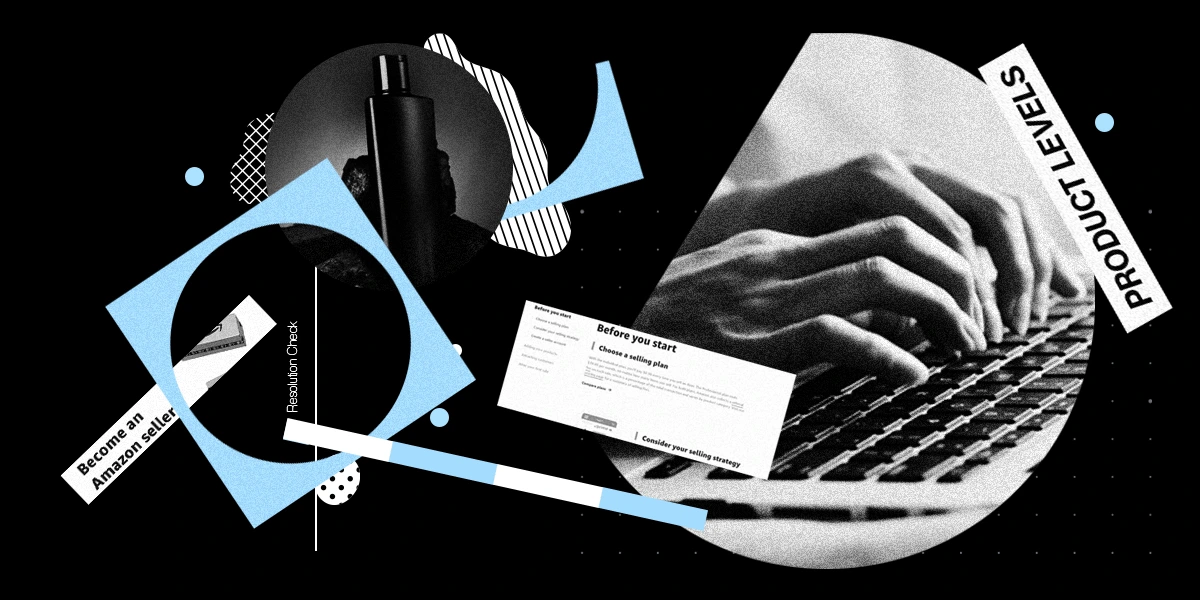 You've gone through Freedom Ticket with avidity. You've watched all the best podcasts run by all the best experts in the e-commerce sector. You've been active in all of the forums and played by all the rules. You're prepared. You're ready to start crushing it on Amazon. And then… you don't. And you can't figure out why, despite a good product, a good launch, good photography, and good PPC.
When learning the ropes of e-commerce success, exploring how to increase your Amazon ranking should be at the top of the list. Teaching yourself to track Amazon ranking, improve your Amazon listing, and improve your Amazon product ranking are crucial ingredients to taking your business to 6-figures and beyond.
Here are FIVE THINGS that could be impeding rank and sales, along with small changes that you can make to learn how to improve ranking on Amazon.
Your Images Aren't Telling Enough of a Story
As the old, English adage suggests, "A picture is worth 1000 words," and if that's true, it's worth even more on Amazon. Your images are the very first thing a potential customer is going to look at when clicking on your detail page, and, let's face it, most of these same customers probably will skim over the bullets and product description.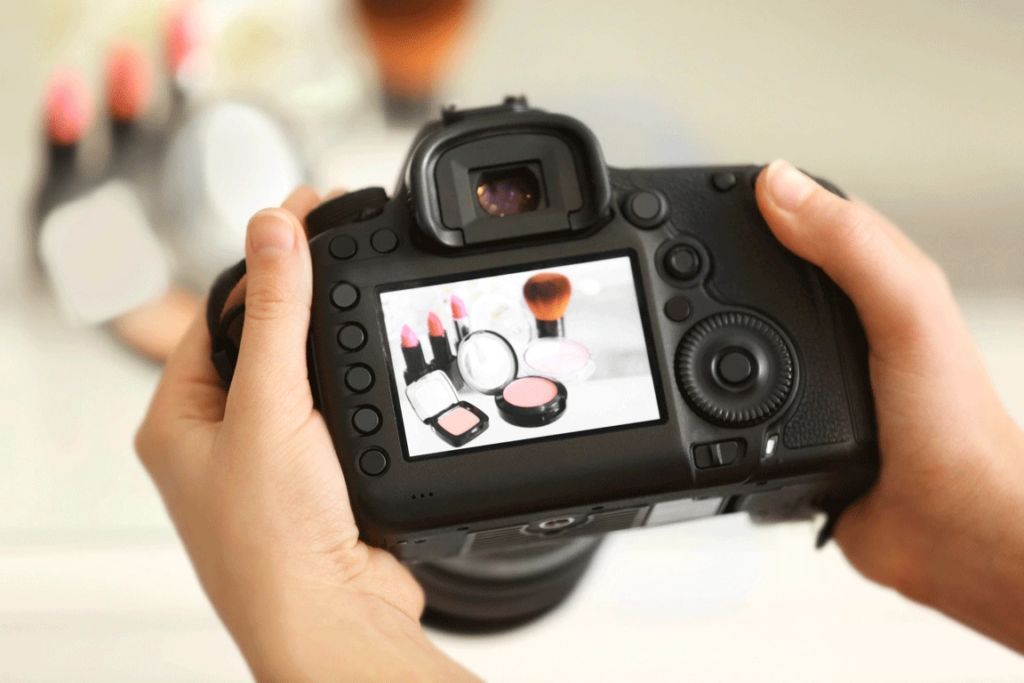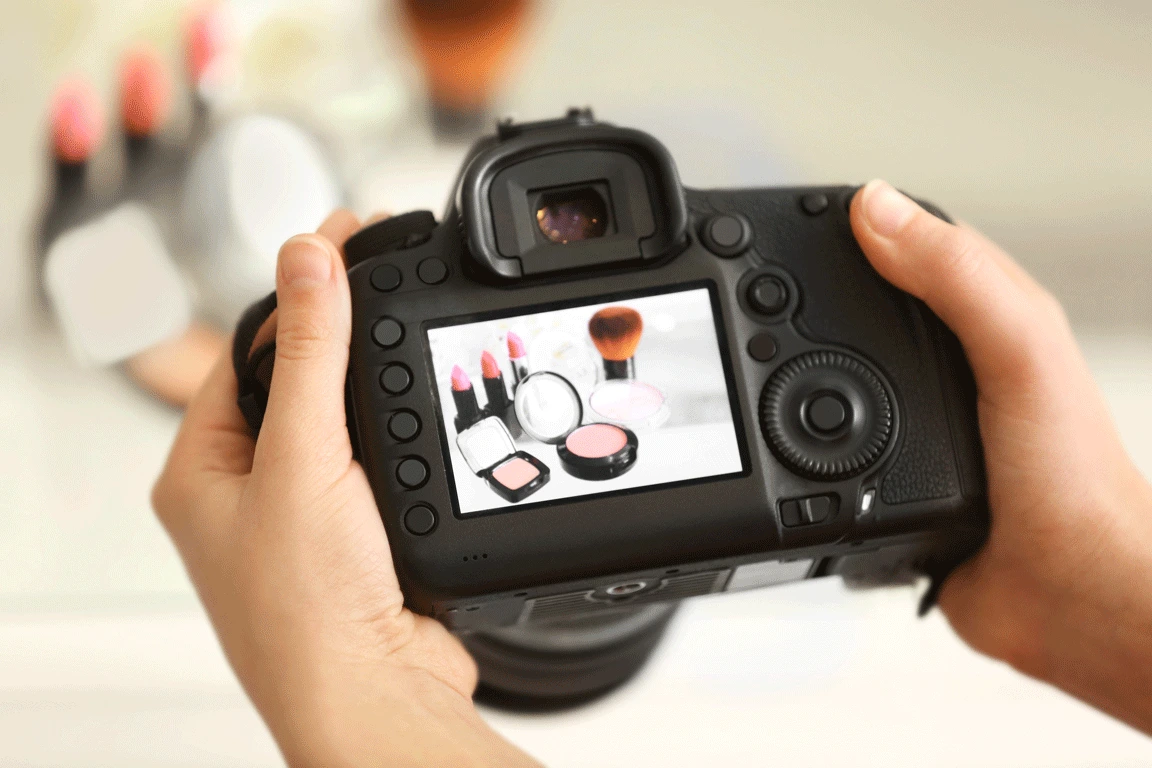 For example, if you are selling kid's cups to a mom, the top questions she will probably have are:
✓ Is this cup safe? (i.e. BPA-free, non-toxic)
✓ How will this cup make my life easier? (i.e. dishwasher-friendly, spill-proof)
✓ Why is this cup better than the other ones on Amazon? (i.e. will it cause dental or speech issues?)
✓ What about this product will make my kids love it? (i.e. cartoon characters, glows in the dark)
To be clear, you shouldn't fill your images with tons of text to answer these questions because then you go back to the challenge of customers not wanting to drudge through a bunch of copy. Answer these potential questions with simple infographics and telling photography (i.e. showing that the cup is spill-proof with a toddler using it in bed.)
You may also want to change up your first image from time to time, so it stands out from all the other main images on the SERP (search engine results page) you are competing against. Though Amazon's TOS regarding main images doesn't allow much leeway for creativity, there are always ways to improve your main photo.
You Are in the Wrong Browse Node
Being in the correct browse node is REALLY important because it helps determine what products you are competing against, the relativity of your product and keywords with regard to the browse node, and the preciseness of the keywords for which auto PPC suggests targeting.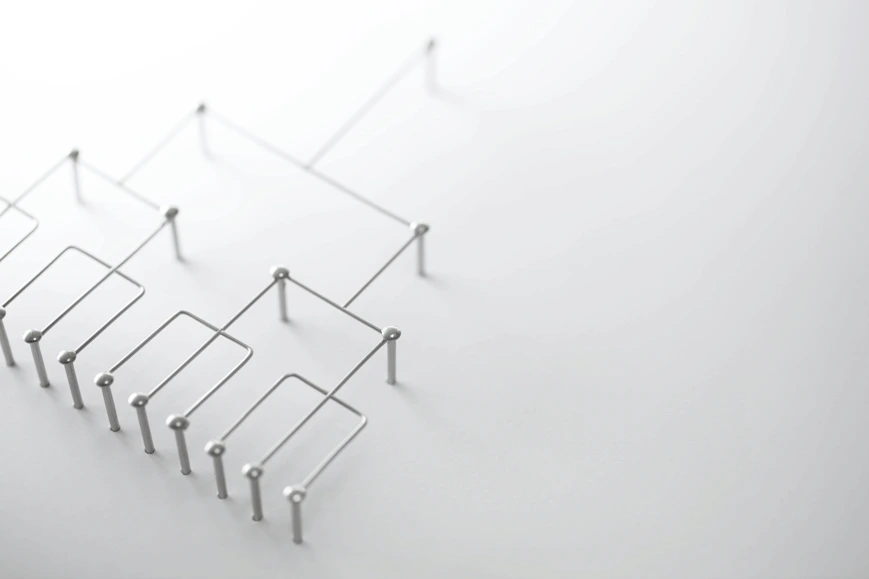 With some products, it's pretty straightforward which subcategory they belong in. But with other products, there are multiple possibilities. For example, "pop-up baby tents" can be cataloged under the following browse nodes:
Baby Products > Travel Gear > Travel Beds > Infant & Toddler Travel Beds
Sports & Outdoors > Outdoor Recreation > Camping & Hiking > Tents & Shelters > Camping Shelters > Sun Shelters
Toys & Games > Sports & Outdoor Play > Playhouses
Notice how all three options are under very different categories. Based on how you want to portray your product and who you want to compete against, you may find that you are currently in the wrong browse node. This may be hindering your ability to rank well on Amazon! A good hack for figuring out what browse node you're in is by taking the URL of your detail page and deleting the canonical section of the link. This will automatically auto-populate the browse node at the top of your main image.
If you want to change your category, you can use the Product Classifier in Seller Central to find options and change the node. Here's an example for Stainless Steel Bottles: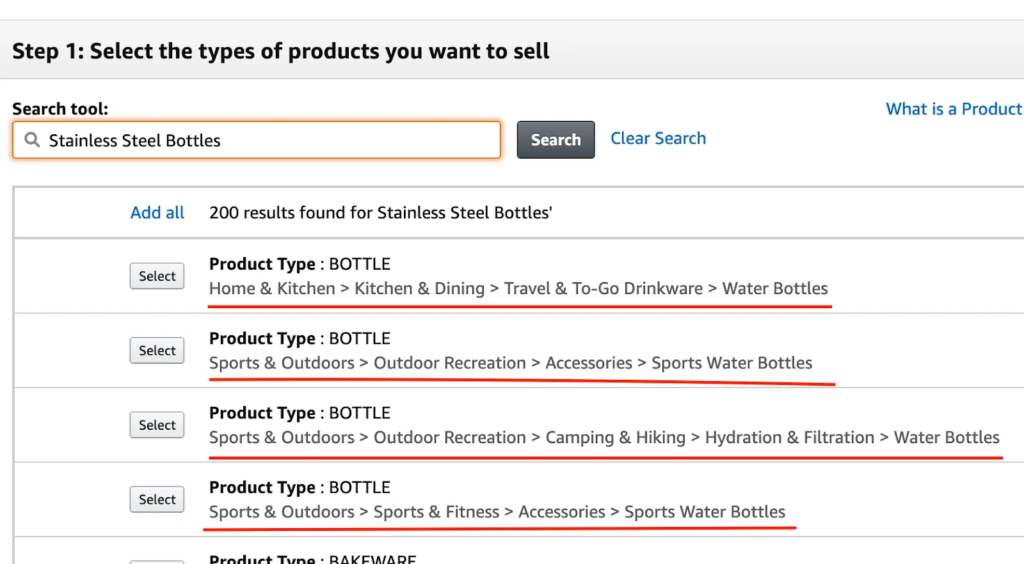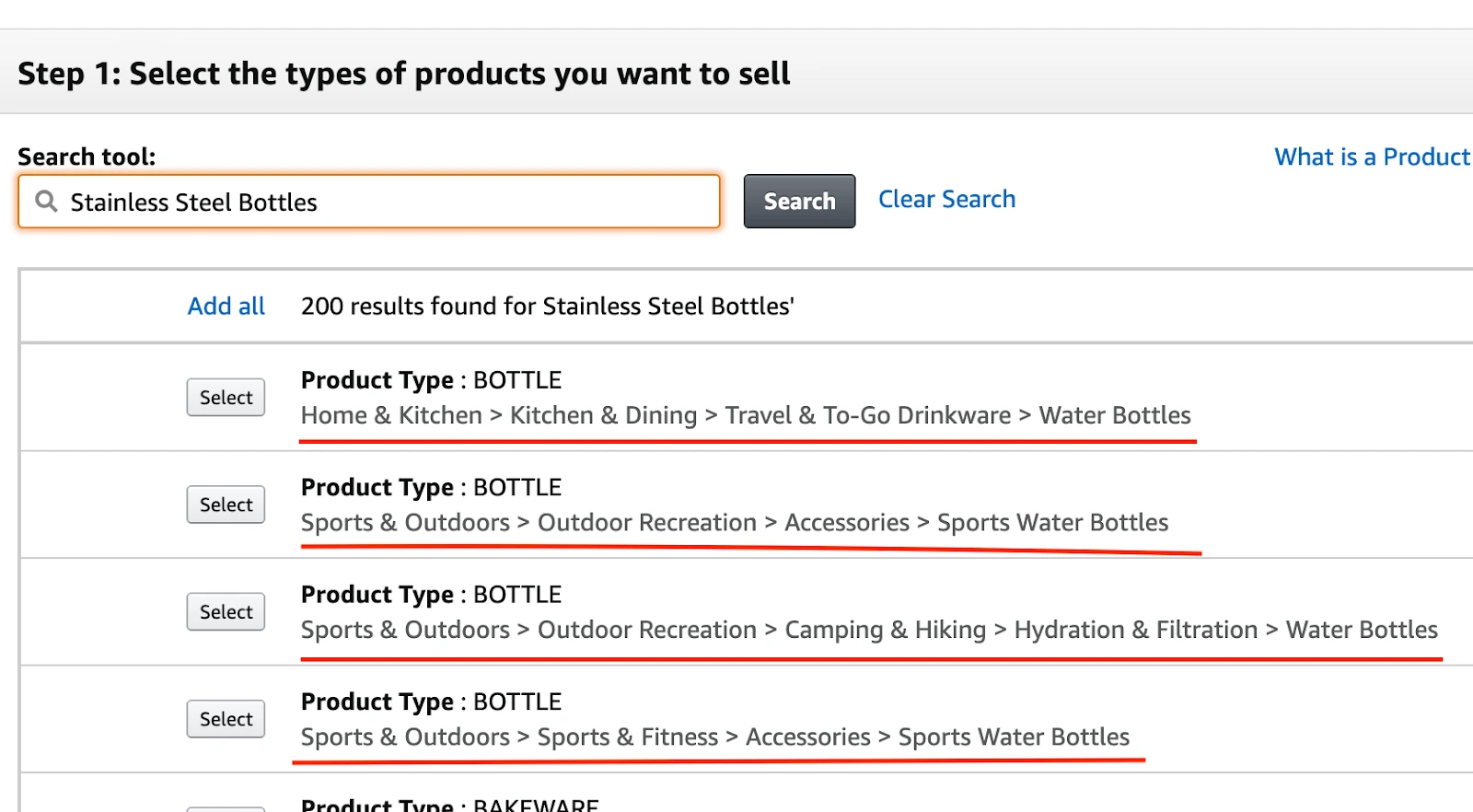 You Are Using the Wrong Keywords For Your Category
To be clear, you can rank for just about any keyword, regardless of the category, so long as there are enough people searching for that specific keyword and that keyword generates sales. However, if you decide to categorize your "baby pop-up tent" under Sports and Outdoors as opposed to Baby Products, your listing and PPC is more at an advantage by using keywords geared toward things related to that category.
For example, keyword phrases like "beach pop up," or "baby camping beds," or "sun shade" would be the type of keywords you would want to go after. If you are in the Baby Category, you would want to focus more on phrases like "baby travel beds" to improve your Amazon listing and increase your product's sales rank.
Your Seller Central Isn't Set Up Properly
The Manage Inventory section of your Seller Central – the place where you input your Title, Bullets, and Product Description – has two sections that are continually changing and updating: The Keyword section and the More Details section. The Keyword section is important for how to increase your Amazon ranking, but also so Amazon can establish relativity to your product (i.e. Who is your target audience?)
The More Details section helps your product catalog under refinement funnels so buyers can refine their search, and your product will show up if it meets the criteria. If you aren't sure what a refinement funnel is, you can find it on the left-hand side of any SERP on Amazon. It looks something like this: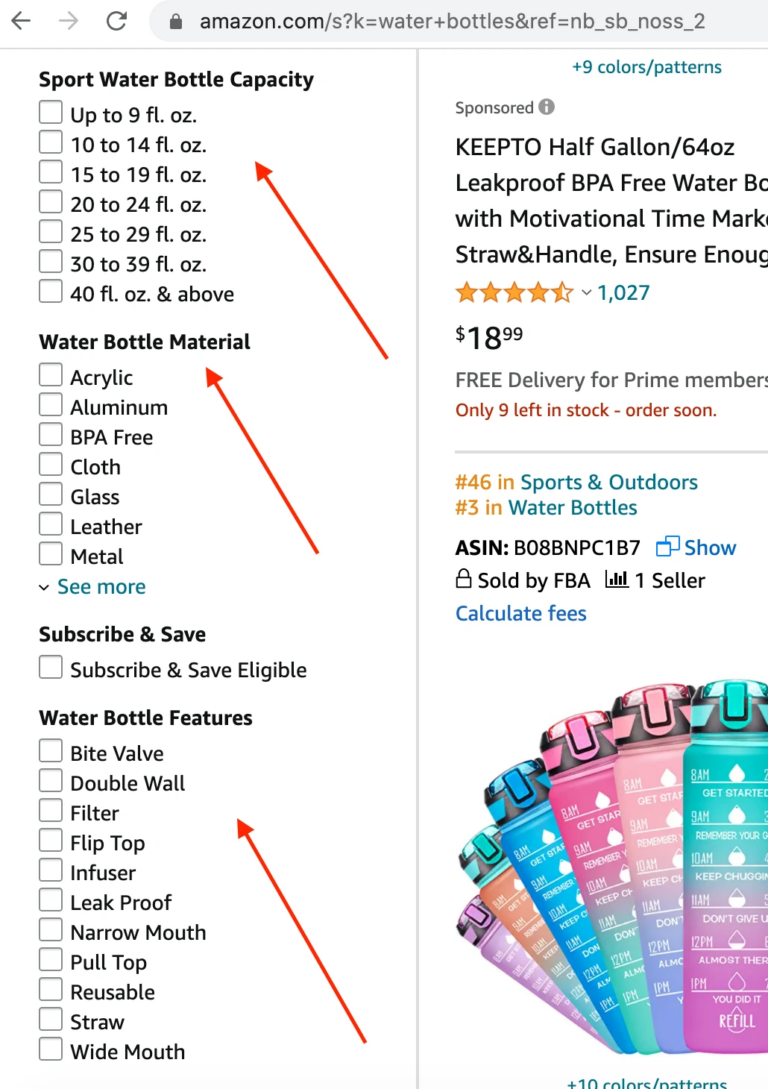 Based on which category you are in, you are offered different fields for the Keyword section in Seller Central, and these sections DO change, so you want to make sure you are always keeping updated on these changes.
For example, Amazon somewhat recently stripped many categories of Keyword sections but added 5 additional bullets on the front end. If you aren't aware of these changes, this could be a reason you aren't ranking as well as you would like to be.
Ranking Products on Amazon – The Long and Short of it
They say, "the Devil is in the details," and when it comes to being successful on Amazon, this is particularly true. Small mistakes can cause tears in the seams, which can make the whole operation fall apart.
Be vigilant in staying updated and paying attention to the small things that may seem inconsequential… but aren't.
Frequently Asked Questions
Everything for your business on Amazon.
Find out more about our products by signing up or speaking with one of our
Customer Success representatives today. With us in your corner, you can enjoy
more sales and increased engagement from your Amazon business.
Chat with a Support Specialist