FBA Onsite: Fulfillment by Amazon Without Storage Fees 
FBA Onsite looks to streamline shipping and delivery services for third-party sellers while also benefitting Amazon in the long run.
Originally published on: July 1, 2022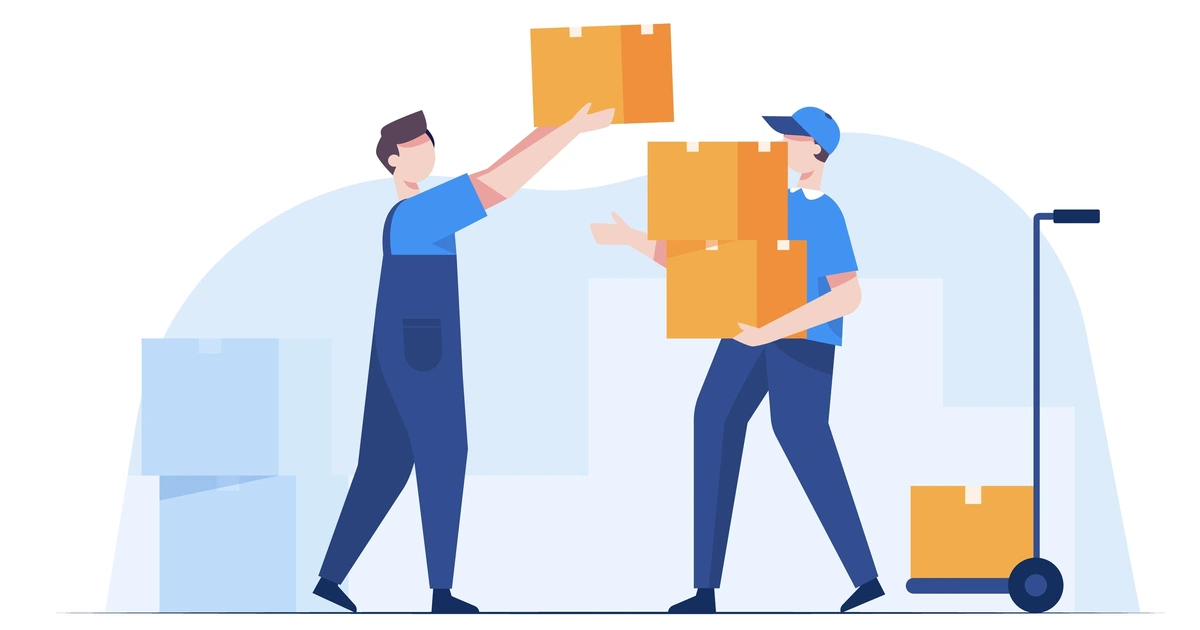 Amazon's FBA Onsite changes the structure of FBA fulfillment fees to not include long-term storage and instead entrusts storing inventory to third-party logistics companies or seller storage.
In 2018 Amazon rolled out FBA Onsite for its current and future third-party sellers looking for a more affordable way to use Amazon FBA logistics without storage fees. The goal of this Amazon program is to streamline shipping and delivery services for vendors while also convincing more sellers to use Amazon services.
This Amazon FBA program is a simplified hybrid version of SFP (Seller-Fulfilled Prime) and FBA (Fulfillment by Amazon) in an attempt to convert more sellers who prefer to have lower fulfillment costs. Onsite was created for sellers who have previously avoided either program due to hefty fees from Amazon's fulfillment centers for FBA inventory long-term storage.
However, Amazon Onsite should not be confused with Multi-Channel Fulfillment, another progressive fulfillment program by Amazon. This program instead still stores FBA inventory in Amazon warehouses but will fulfill orders made outside of Amazon on other channels, such as your own website. Storage fees still apply for inventory held at Amazon fulfillment centers.
Benefits of Amazon FBA Onsite
Amazon claims that Onsite will save participants more time and money by limiting Amazon's fulfillment services to just the pickup and delivery of a seller's inventory.
In many ways, FBA Onsite is the bigger, better extension of Seller Flex, which Amazon tested in 2017 during its brief west coast trial.
The key feature of FBA Onsite is the removal of using Amazon's warehouses to store FBA products, which cuts shipment costs and shortens delivery times.
A significant difference between FBA Onsite and standard Amazon FBA is the division of customer service. Sellers can store their products at their own location(s) instead of fulfillment centers and remain in control of their inventory. Additionally, instead of fulfilling their product orders themselves, sellers let Amazon do the heavy-lifting—literally.
Under the program, Amazon picks up packages from a seller's storage location and chooses the best way to fulfill the orders. Amazon either opts to use its own logistical network to deliver the packages directly to customers or uses third-party delivery services like UPS, FedEx, or other independent companies.
FBA Onsite can be faster, cheaper, and simpler than similar logistical models and offers enough perks to entice new and current sellers. Some of the perks of the program include:
Eliminating the need for products to be shipped to an Amazon warehouse for FBA storage, reducing a seller's costs for storage
Removes storage fees and cuts inbound shipping costs by 70% according to Business Insider
Simplifies inventory and logistics by giving sellers more control over their inventory for more efficient restocking and removal, but lets Amazon manage the nuts and bolts of fulfillment and customer service
Gives vendors access to Prime and other services like Subscribe and Save,  and Small and Light (previously FBA-exclusive)  
Are There Any Drawbacks?
Something sellers should be aware of with FBA Onsite is the loss of control related to shipping and delivery logistics. However, for sellers who've struggled with delivery issues, Amazon's involvement lightens their load and provides a more direct line of responsibility should something go wrong during the delivery process. With the logistics handled, sellers can concentrate more time and energy on growing their businesses.
For Amazon, the FBA Onsite option means less overcrowded warehouses, more merchants with Prime-eligible products, and a chance to solidify its brand value through its reliable signature service. It should be noted though that if sellers want to sell internationally using FBA Onsite, they will have to have storage facilities of their own in the countries for which they want to have Prime-eligible service.
Is There An Easy Way To Calculate Amazon FBA Fees?
Thinking about changing the way your inventory is stored and delivered with Amazon? You are going to need to know what kind of FBA fees you may be facing. Helium 10 offers the Profitability Calculator tool in the Helium 10 Chrome extension, an FBA calculator that offers valuable information about individual ASINs to measure their profitability.
One of these metrics is the FBA fee calculator option that makes an accurate estimation of the FBA fees you will pay per unit for storage at Amazon fulfillment centers. You can also figure shipping fees based on product dimensions, the referral fee, and the possible ROI after fees and sales tax.
Do you have experience with FBA Onsite? Let us know down in the comments!
Frequently Asked Questions
Everything for your business on Amazon.
Find out more about our products by signing up or speaking with one of our
Customer Success representatives today. With us in your corner, you can enjoy
more sales and increased engagement from your Amazon business.
Chat with a Support Specialist