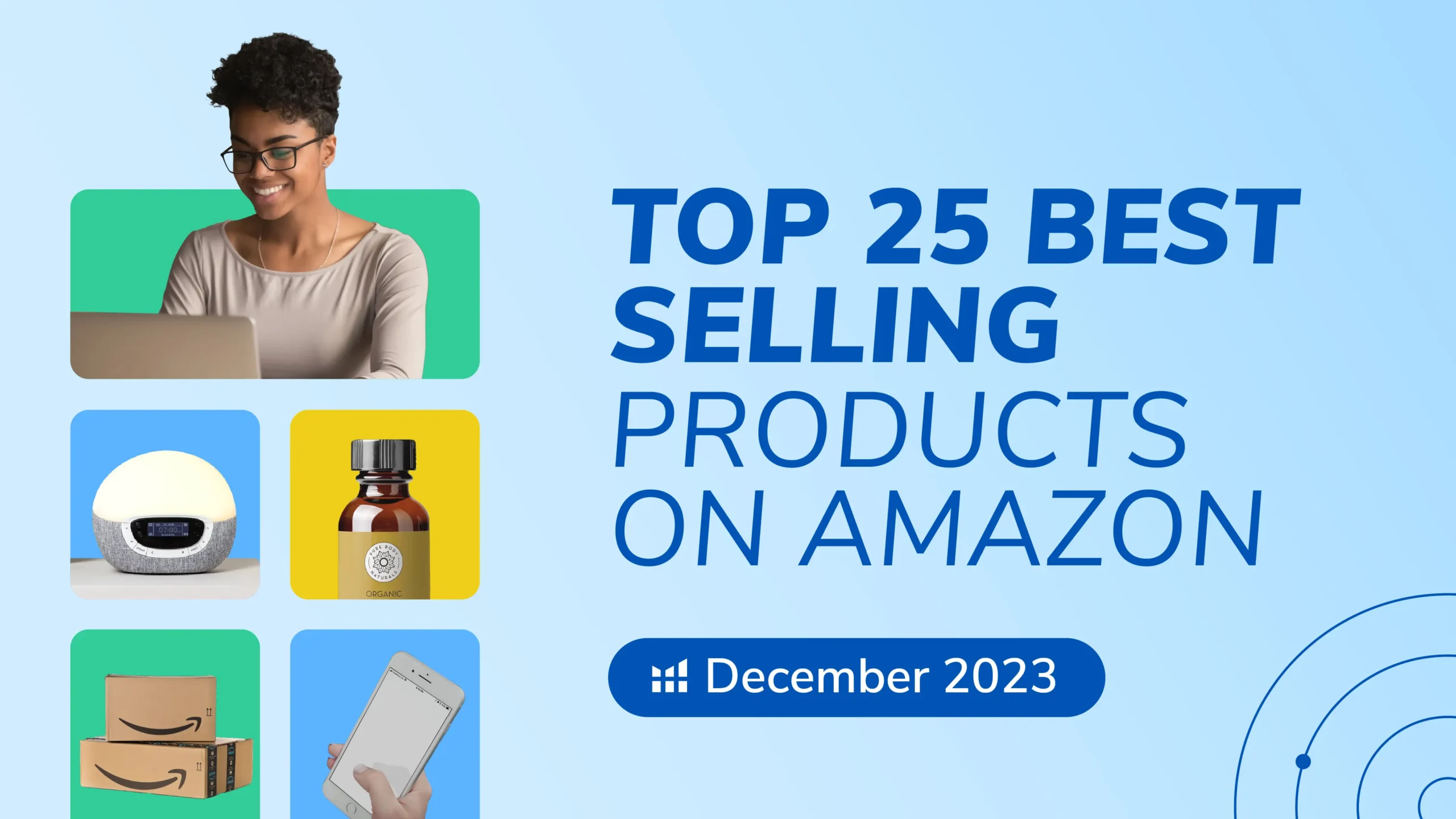 Top 25 Best Selling Products on Amazon in Dec 2023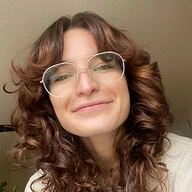 Listen closely, eCommerce entrepreneurs! This year is coming to a close with a fantastic season of shopping on Amazon. Regardless of where you are in your Amazon journey, it's important to remember that eCommerce knowledge helps illuminate your mind while empowering your future. Now is the perfect time to start leveraging Amazon seller data and learn directly from top performers to get a jump-start on the new year.
This holiday season is indeed going to be both merry and bright with buyers expected to spend 3-4% more on gifts than this time last year. Additionally, many of these holiday buyers are still shopping even after the post-Thanksgiving rush!
Retailers that experience the most growth and success during the holidays are always highly up-to-date on the latest when it comes to Amazon. This is because they know what exactly is on current customers' shopping lists. One of the tools that helps them accomplish this with ease is Helium 10's powerful BlackBox which helps them locate the top performers on the site. Here's a tip: it usually pays to think of these top performers as a sort of "GPS" for heightened holiday success.
In this helpful guide, we'll take steps to ensure that you 'sleigh' the competition by diving deep into how exactly to find products that you won't want to miss using Amazon's own information, helpfully condensed for your benefit with the suite of tools from Helium 10. We'll also be sure to carefully unwrap the secrets of the listings below to find out what makes them tick and outrank the competition — sometimes by a country mile!
Top-Selling Items on Amazon & Why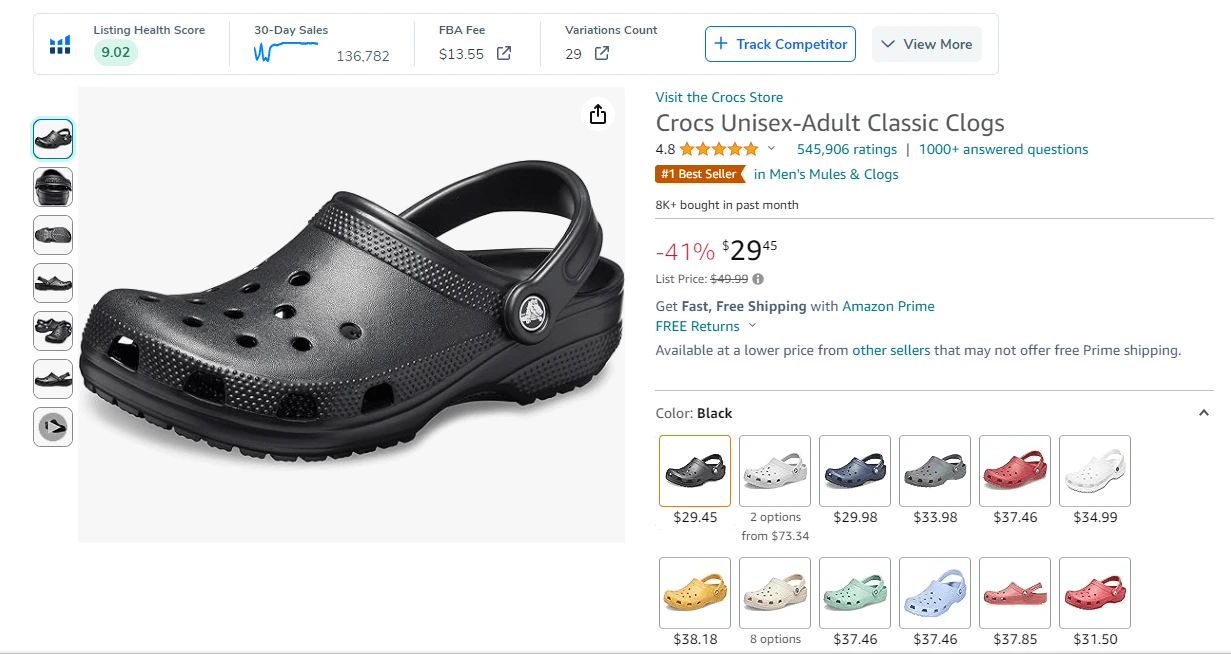 Continuing to make a comeback after a hiatus that was mourned by shoe lovers, these Crocs are once again taking the world (and Amazon) by storm! Available in a whopping 72 options, it's no wonder that the Helium 10 Listing Health Score would be near perfect at 9.02 accompanied by 4.8 stars.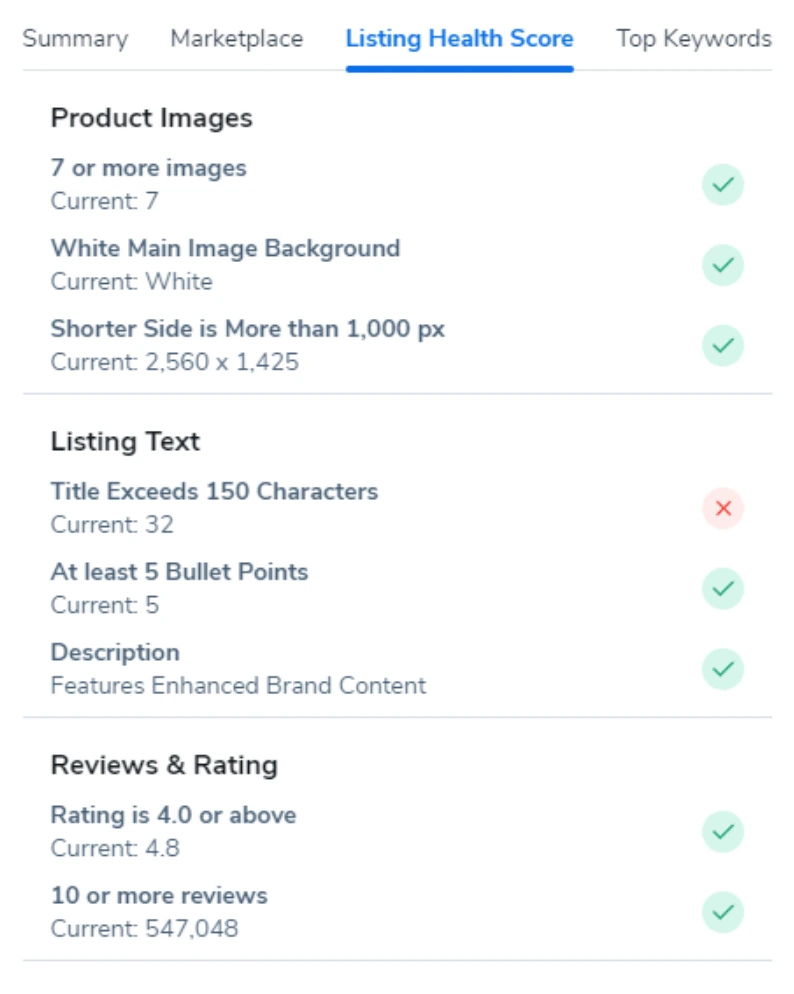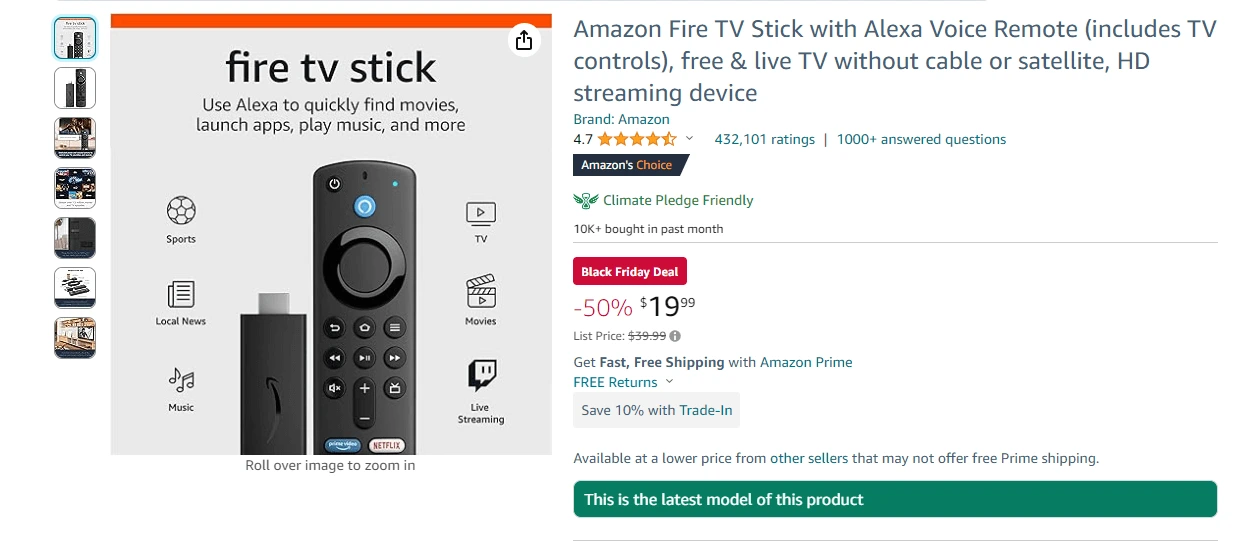 With everything becoming more digitally focused and streamlined, it's not surprising that the Fire TV Stick is topping the charts this holiday season with 4.7 stars and a Helium 10 Health Score of 8.59. And, even better, you can now browse streaming services right alongside Alexa.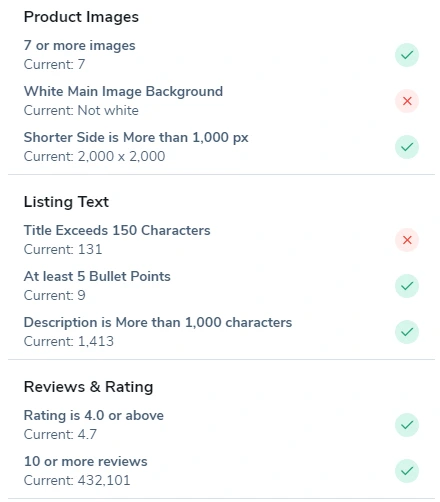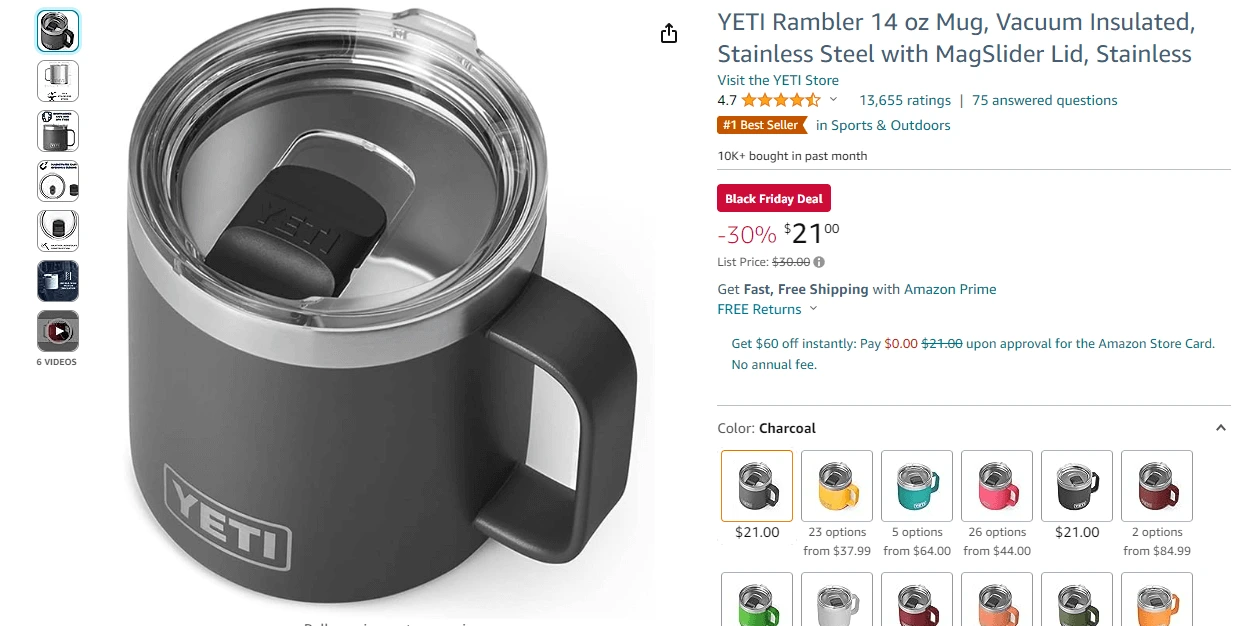 Easily take your hot or cold food or drink on the go with this handy mug. Popular with those who like to adventure outside and those who prefer the quiet comfort of their home, this mug is available in 22 different colors. The sheer number of choices for this item is a huge reason why the Helium 10 Health Score is nearly 9.5 stars and has 13,255 individual ratings.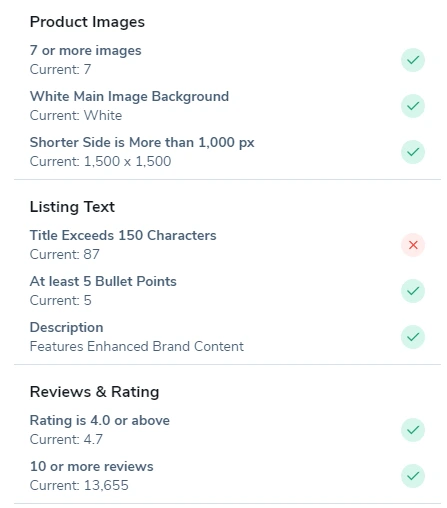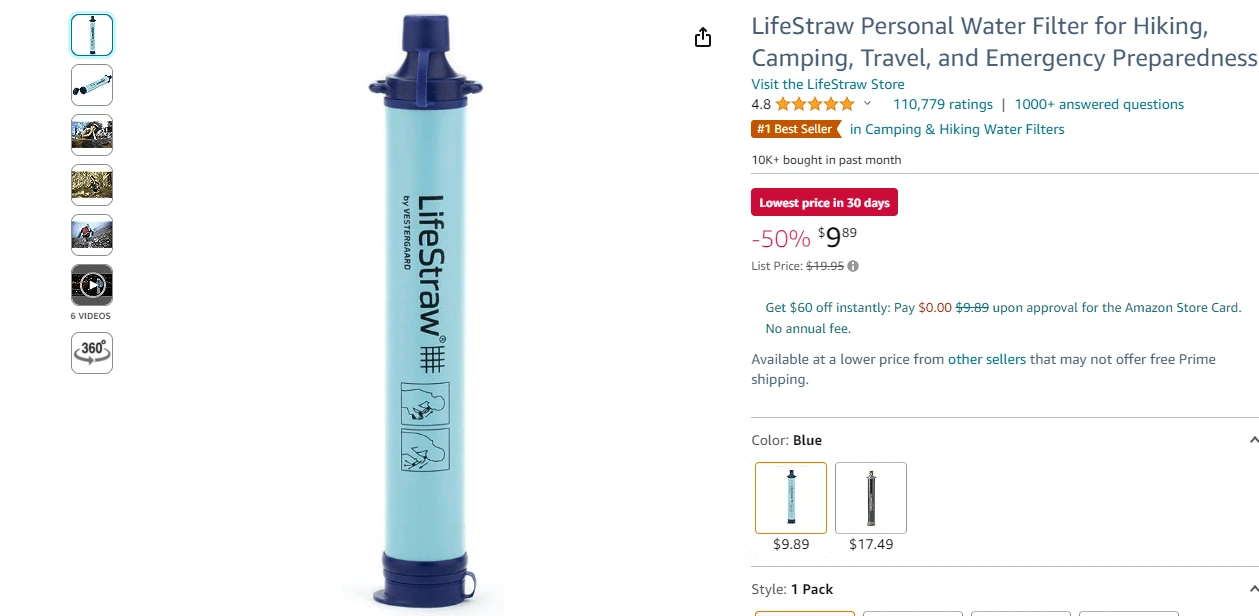 Perfect for wilderness lovers, this small but powerful water filter is making a big splash on Amazon this year. Not only does this product have 4.8 stars and over 100,000 ratings, but it also continues to win thanks to the incredibly handy user guide linked on the listing.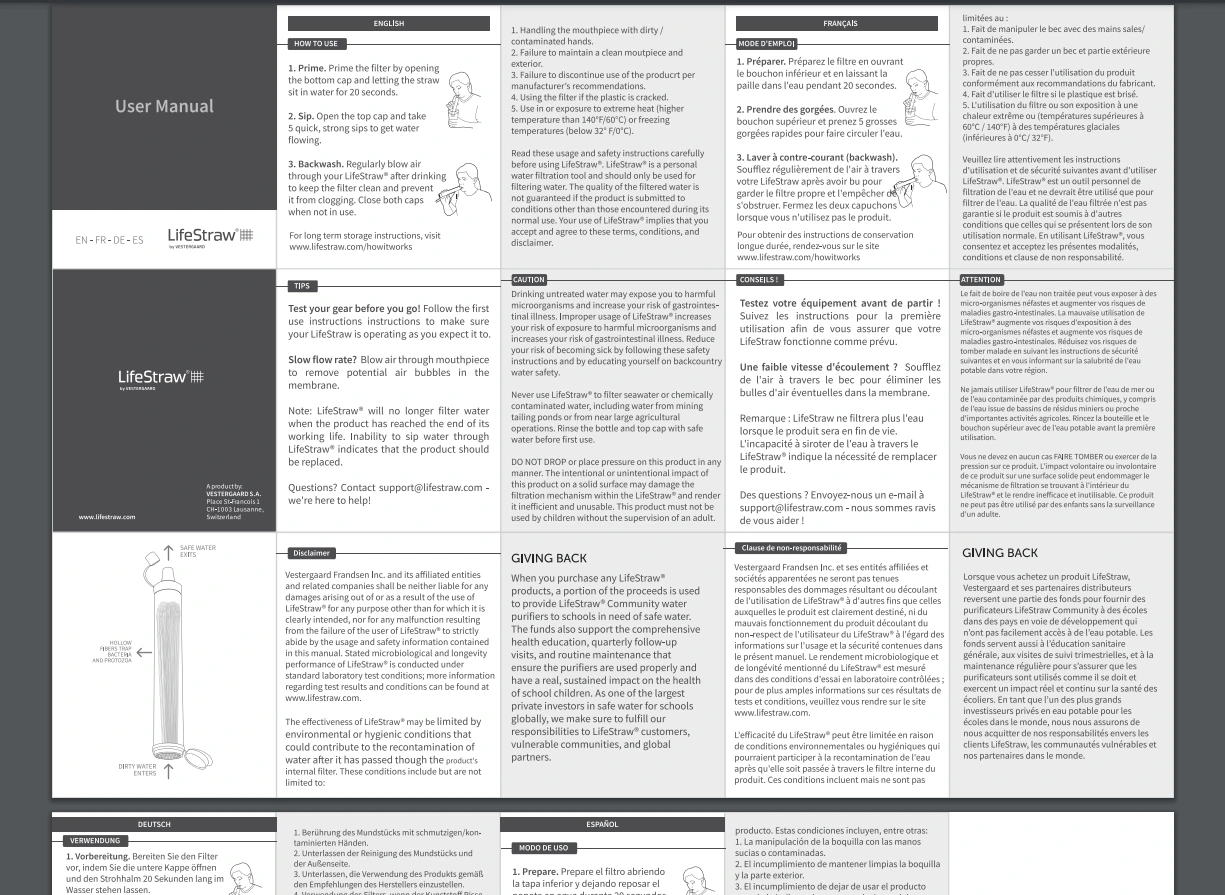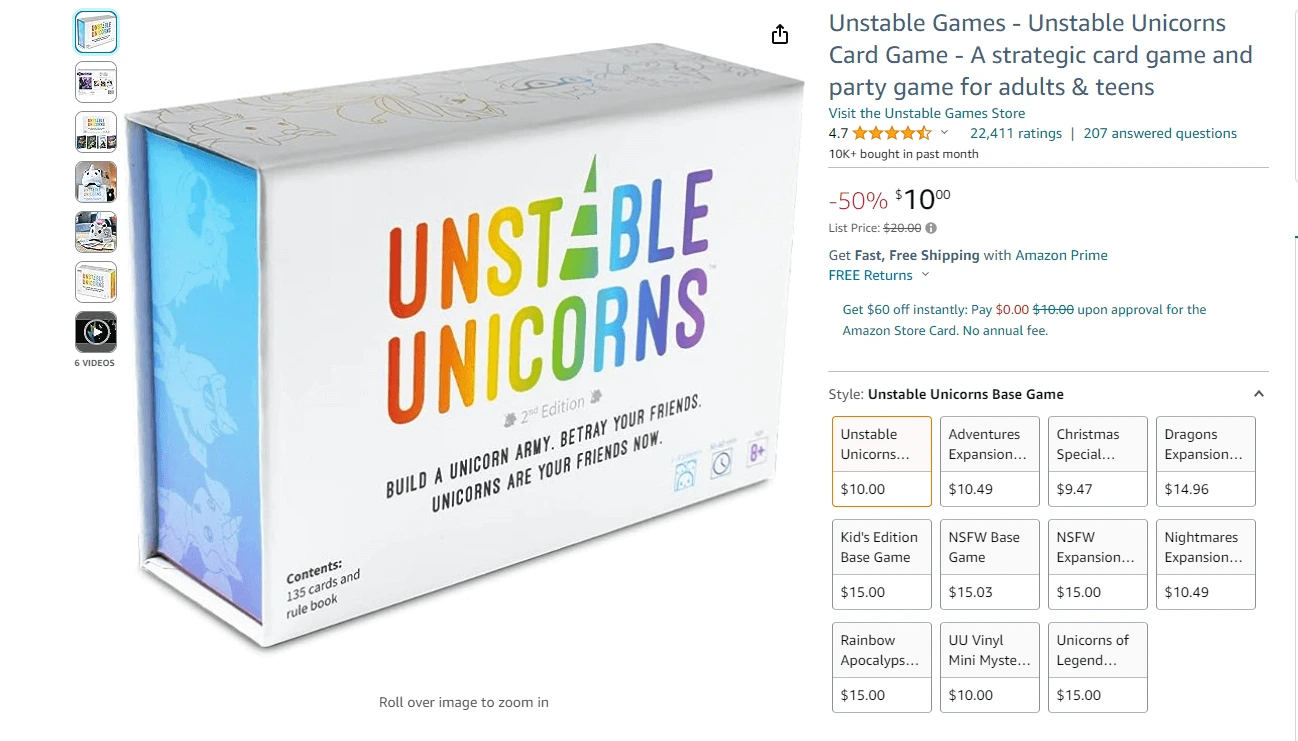 This card game is incredibly unique and hard to put down once you begin playing! This unicorn-themed game about decimating your friends' cute magical creatures is currently raking it in on Amazon with a fantastic Helium 10 Health Score of 9.35, 22,411 reviews, and 11 different versions. The helpful chart near the bottom of the listing also contributes to the selling power of this listing as it shows key categories including recommended player age, how many of your friends can play, and whether it's an expansion or standalone game.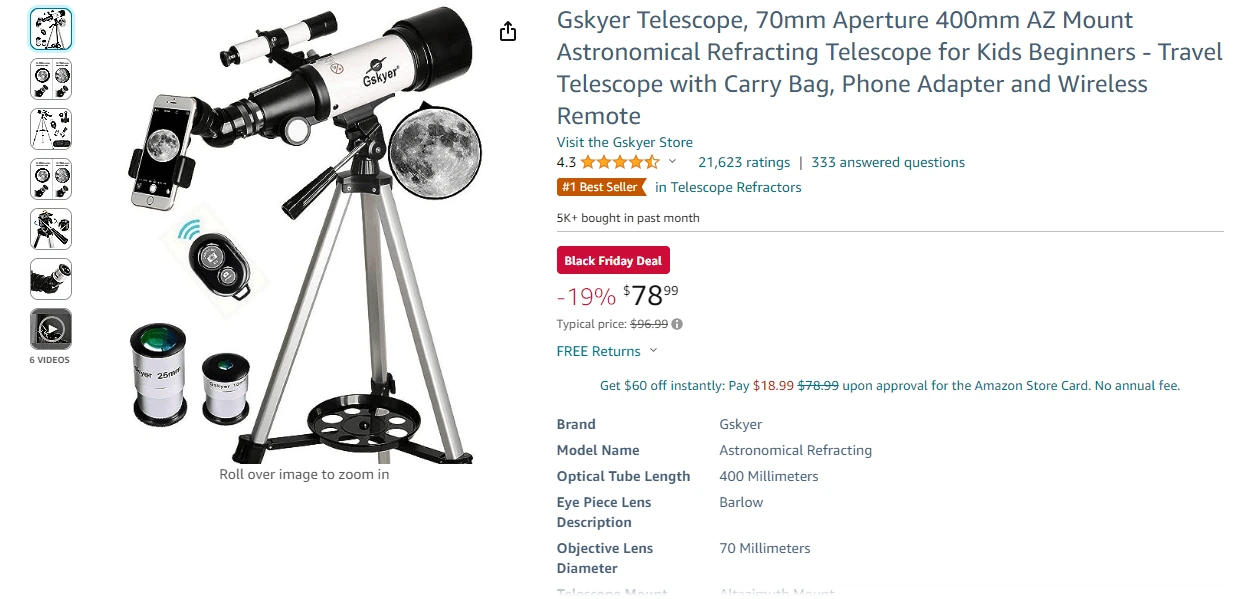 Gazing up at the night sky and marveling at your place in the universe never felt so good — or easy — with this popular telescope. This modern-oriented telescope even has a place for your phone so you can easily know where to look for constellations this winter season. Additionally, the perfect Helium 10 Health Score for this product, 21,623 reviews, and 333 answered questions available for buyers to check out means that this listing is soaring up like a rocket.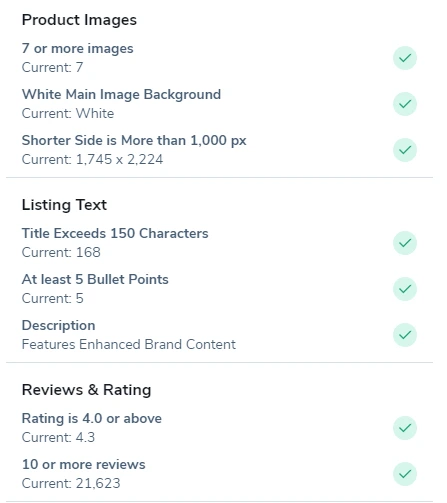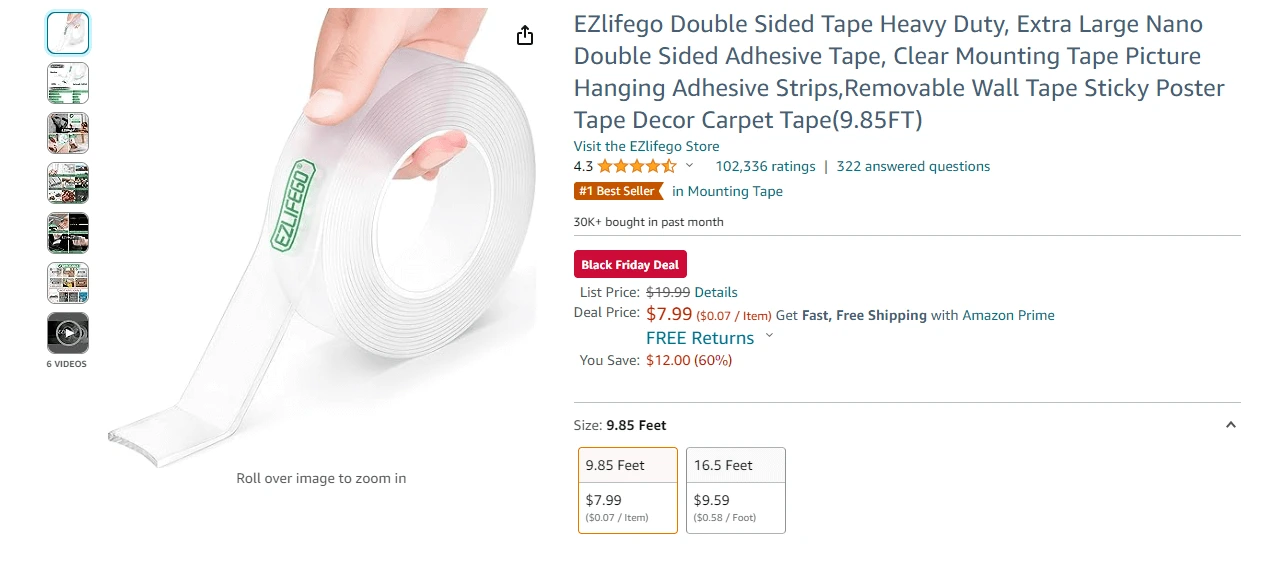 Handy for so many different things throughout the year, it's nevertheless unsurprising that this tape has seen a remarkable rise due to the many gifts that will need to be wrapped for Christmas. This listing is great! It has a perfect Helium 10 Health Score of 10, 102, 336 ratings, and 4.3 stars. As a bonus, it even has a handy troubleshooting guide on listing to make wrapping gifts — or anything else — simple.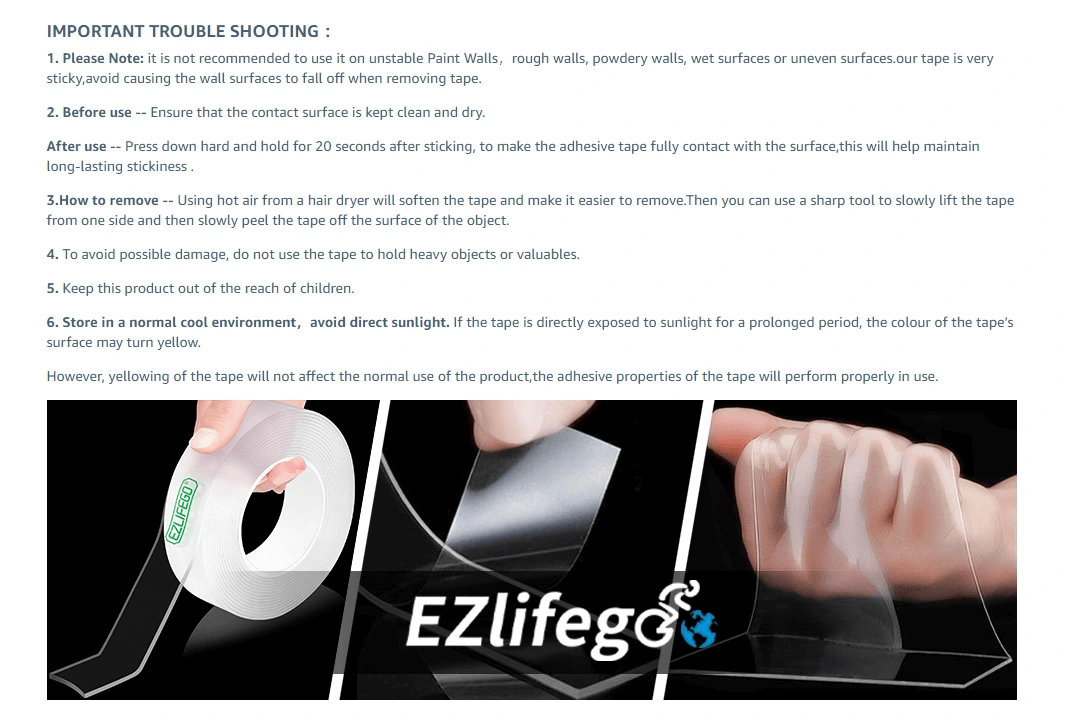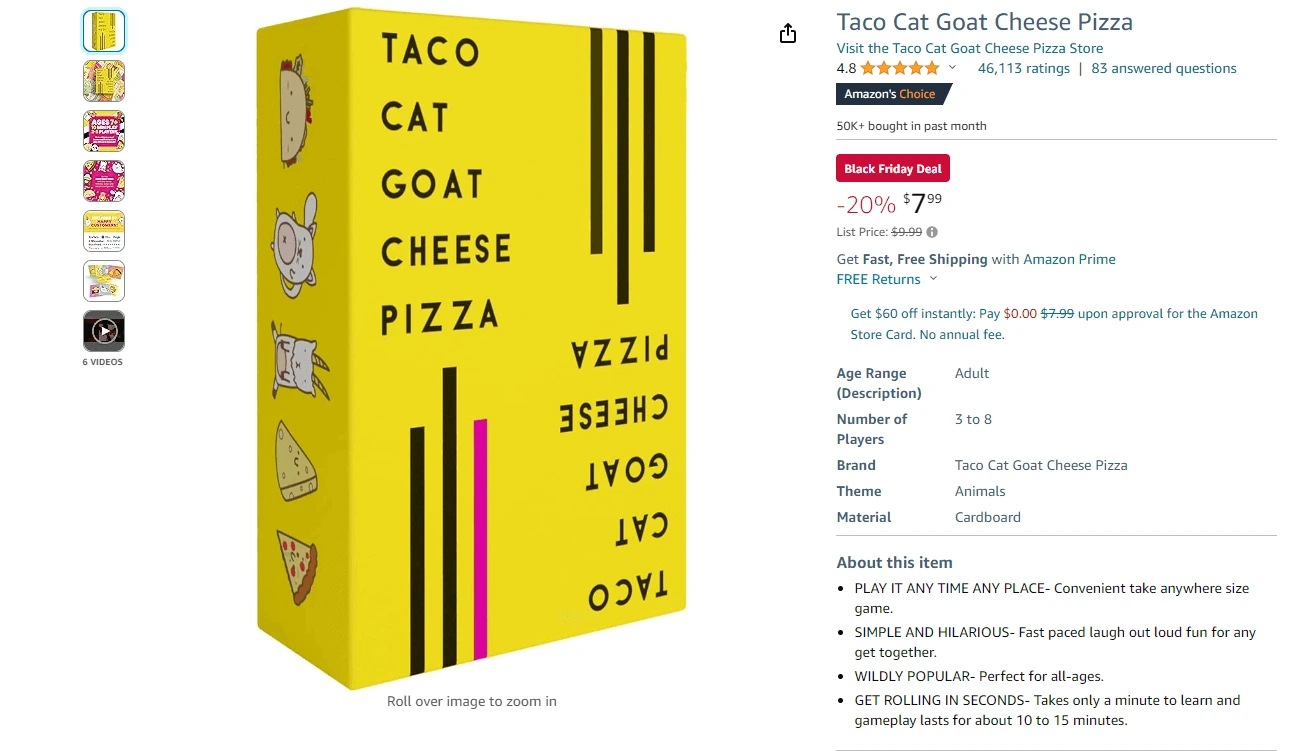 This fun and incredibly quirky party game is hilarious — if you couldn't immediately tell by the name! With 4.8 stars, 46,113 ratings, and sales that keep on going up and up, this product is sure to find a place among every family's collection of card games.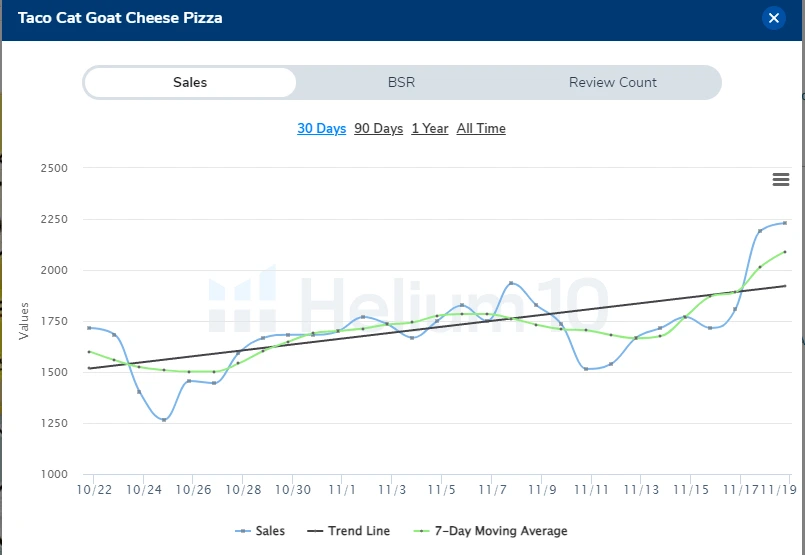 Let's face it, dogs pee. Whether they're not yet potty-trained or simply decide to do their business on your nice new rug, it's never a pleasant experience. Nip the problem in the bud with this product that achieves a perfect Helium 10 Health Score of 10, climbing sales of 85,144, and an incredible 244,903 ratings!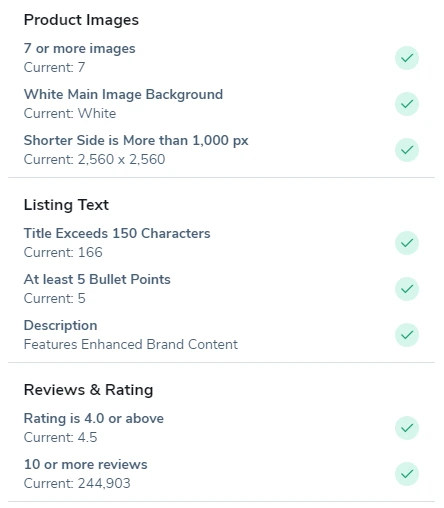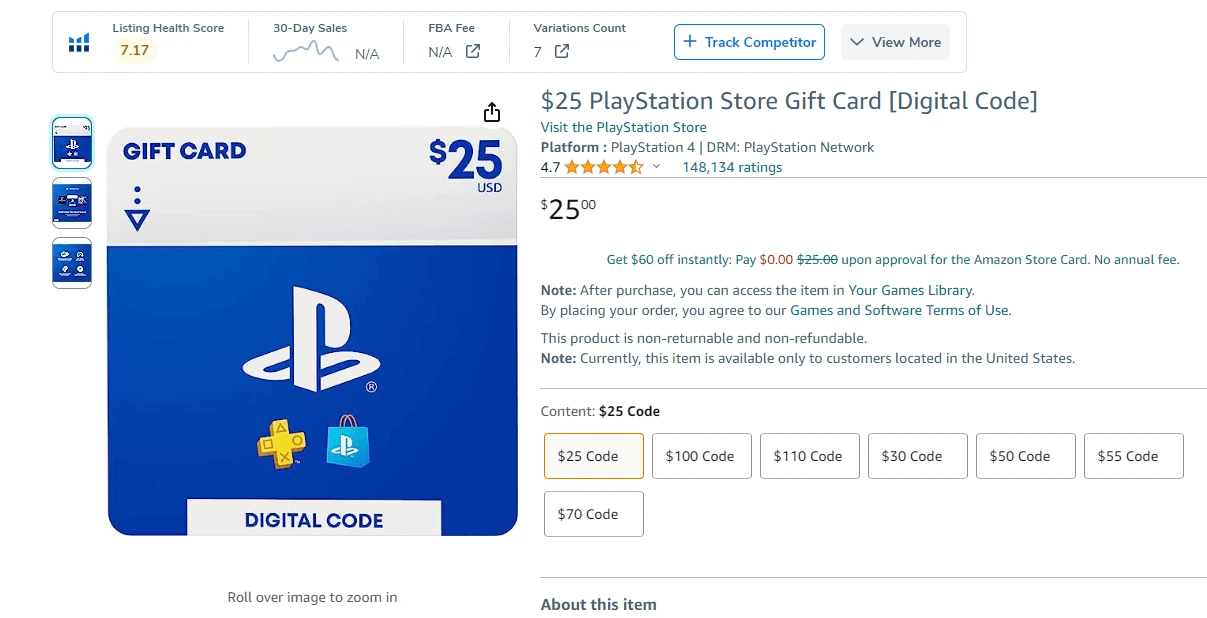 Gamers rejoice! Be sure to level up your game this holiday season with a PlayStation Store gift card. Available in 7 different options, you'll have no trouble affording that newest DLC or latest release. Even though this product scores 7.17 on Helium 10's Listing Health Score, a few crucial changes – compared with the impressive 4.7 star rating and 148,134 reviews – will ensure this product continues to beat the Amazon game.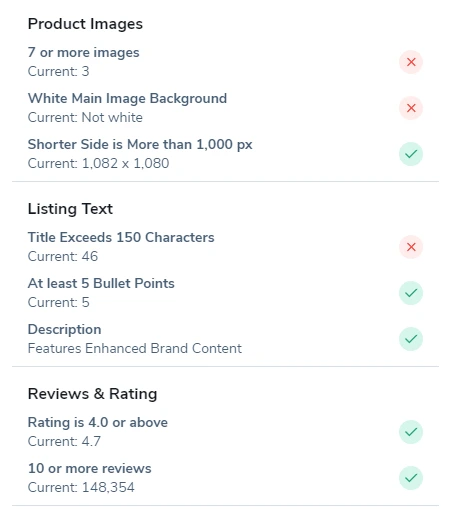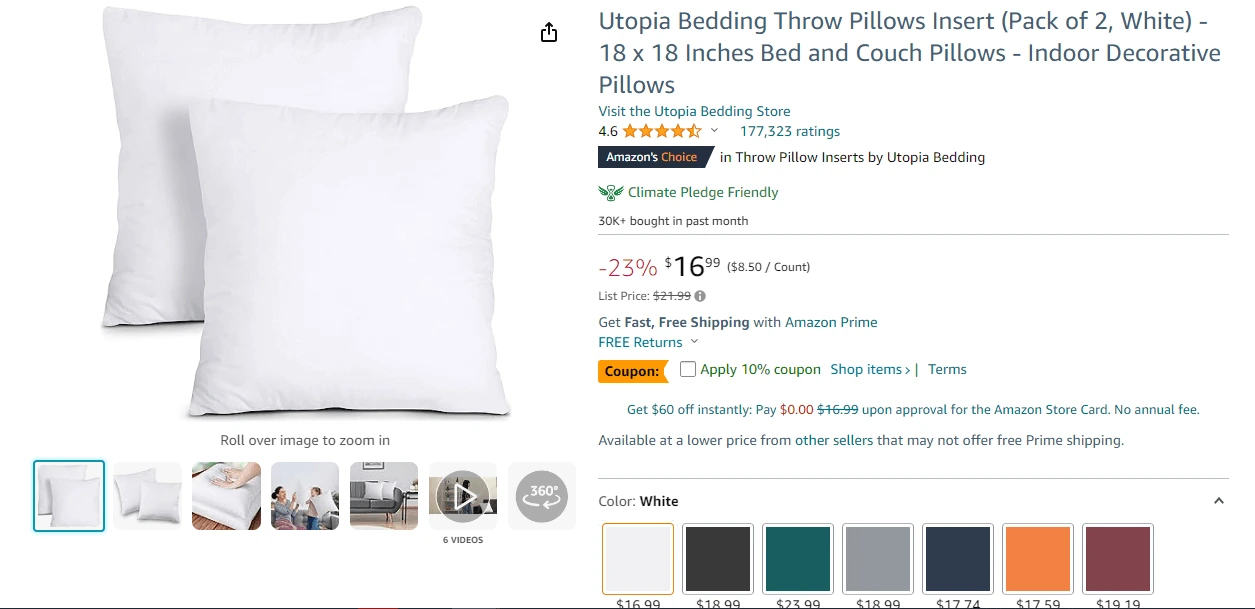 Your couch or bed will turn into a place you'll never want to leave with these throw pillow inserts (assuming you already have some pillow covers to pair with them)! The remarkably high Helium 10 Health Score of 9.76 and 177,323 individual ratings make this product a real winner during this coziest time of year.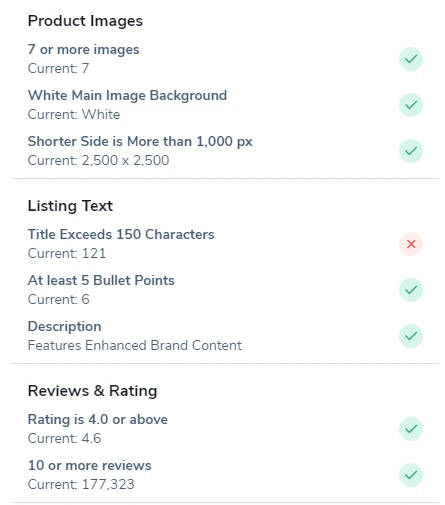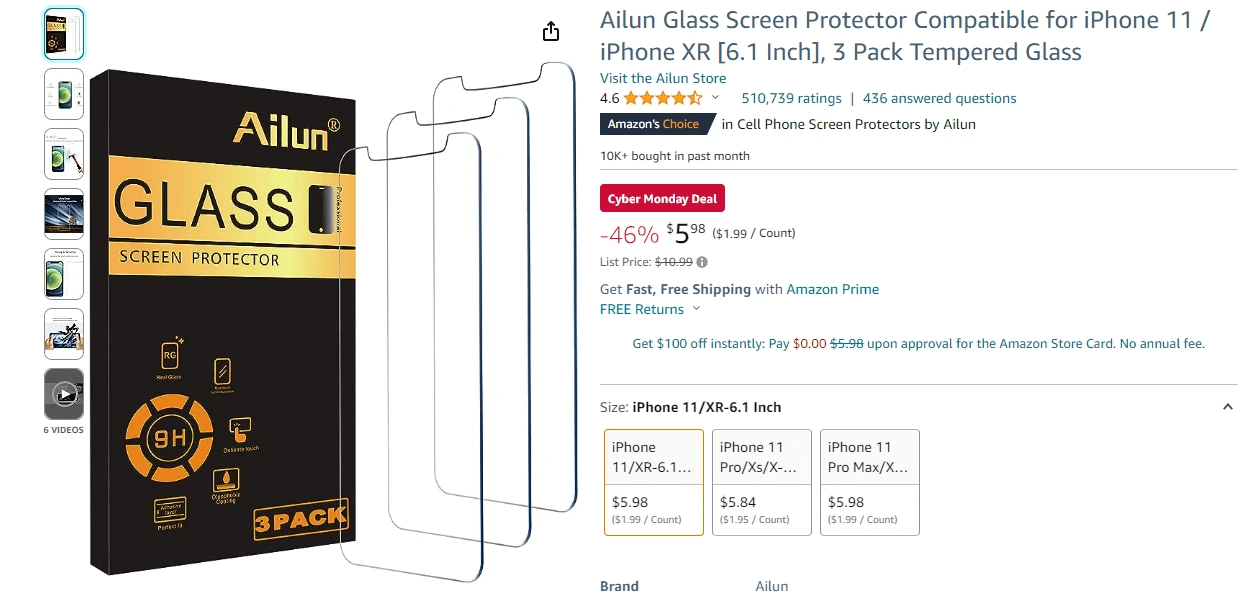 Experience the thrill of accidentally dropping your phone onto the pavement and picking it up without a dreaded cracked screen with this screen protector. Currently topping the charts with a perfect Helium 10 Health Score of 10 plus the jaw-dropping 510,851 ratings from happy customers means this selling is doing many things right.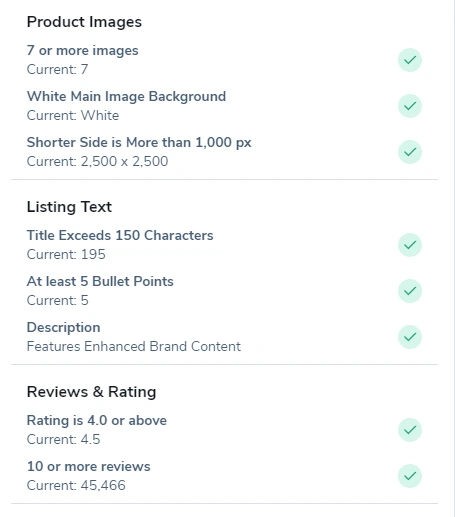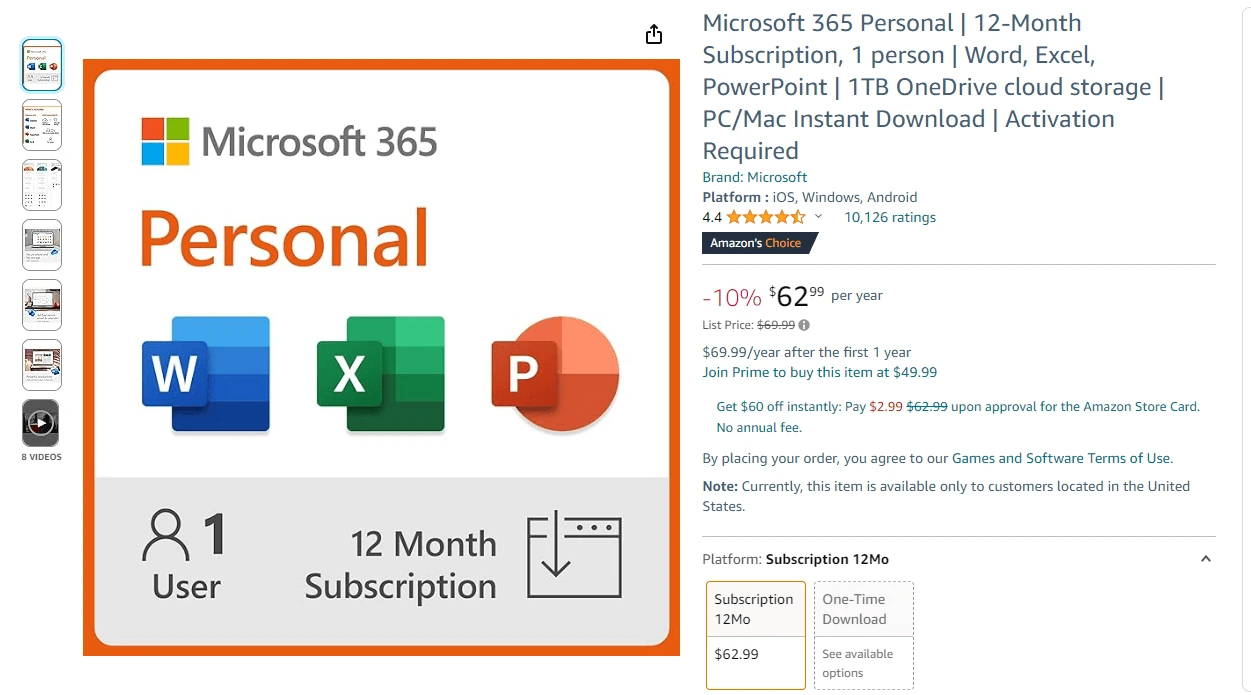 Infinitely useful for modern-day living, whether you're a student or professional, a subscription to Microsoft 365 is the perfect stocking-stuffer for Christmas. With skyrocketing sales over the last 30 days and a Helium 10 Health Score of 8.75, this listing is sure to keep winning even into the new year.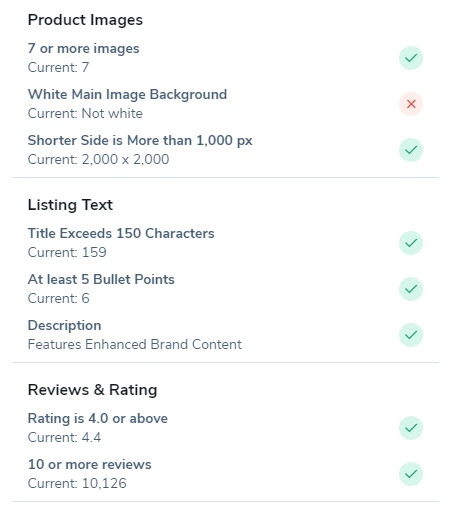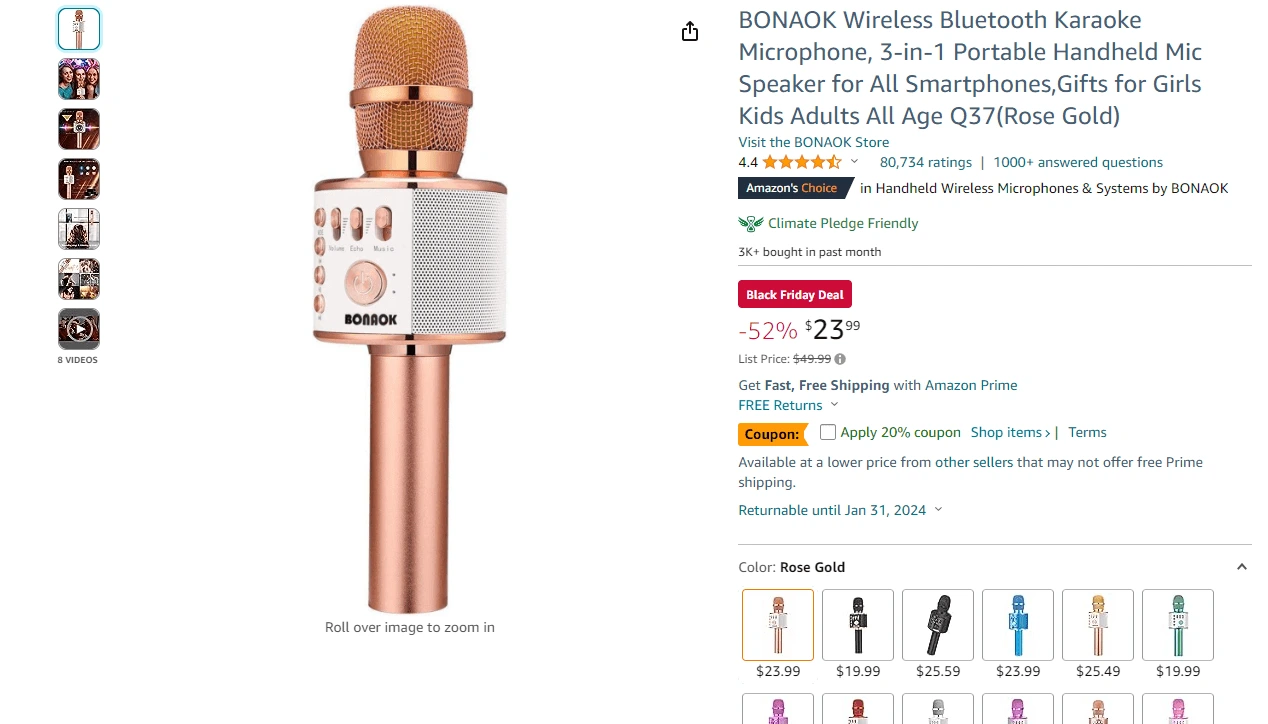 Get ready to turn your singing voice up a few notches so the entire house can hear with this fun karaoke mic. The surprisingly addicting features of this mic have turned the eyes of many — as reflected in the ever-increasing sales and a large number of reviews (80,734) — and may just find a place under your tree this year.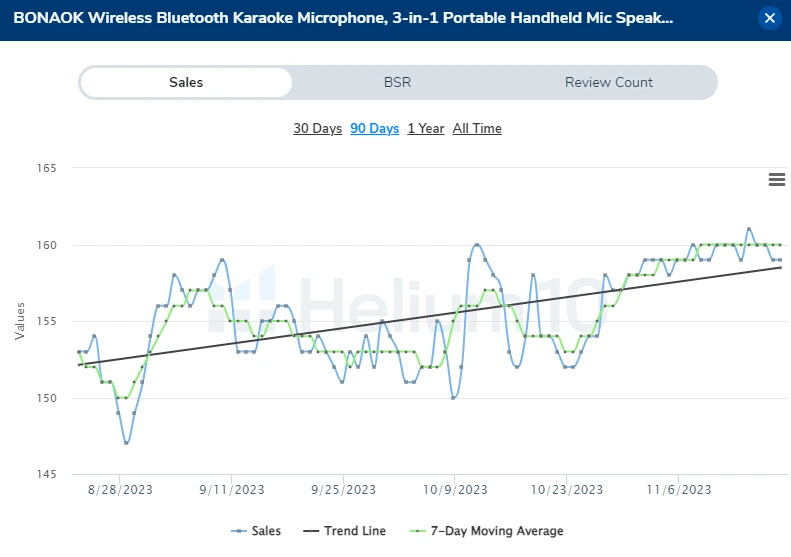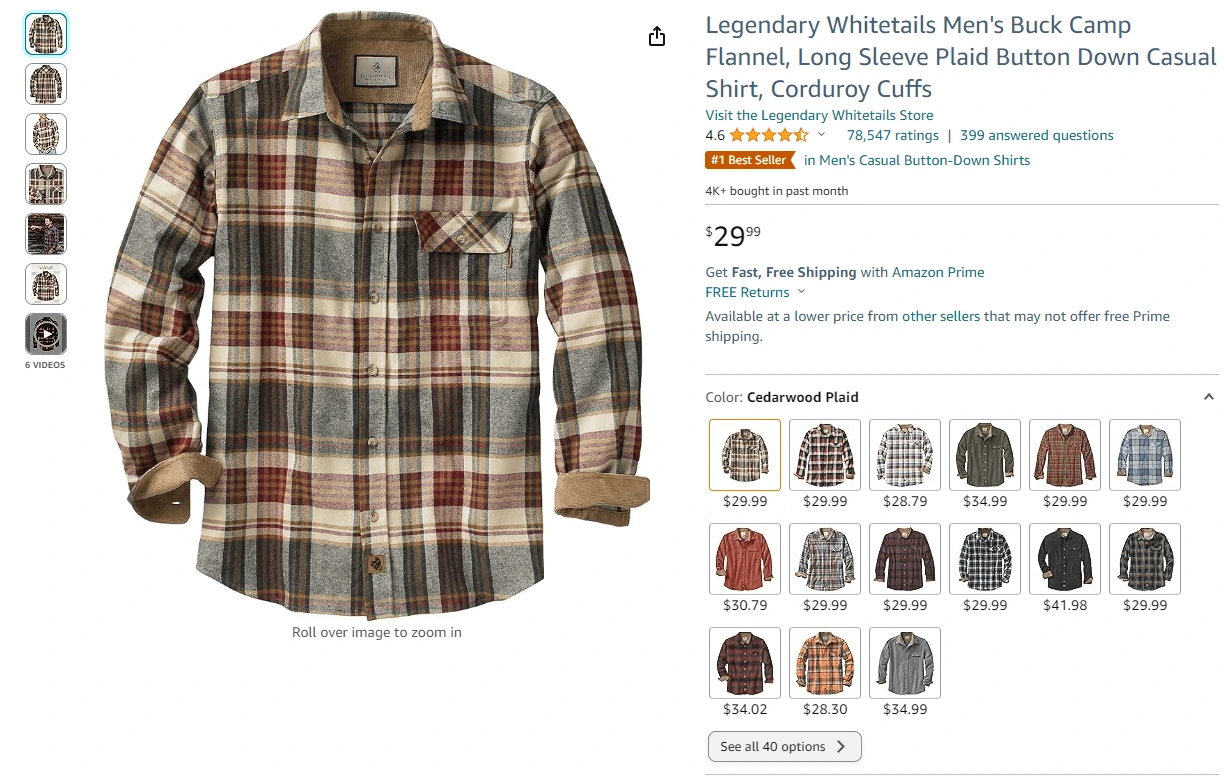 Simple, yet always reliable, this button-down shirt for men is perfect for the colder months of the year. This item is perfect no matter if you're a tough, blue-collar working man or a white-collar man who's looking for a fashionable shirt. This versatility in function — as well as the staggering amount of available options — is reflected in the 9.62 Helium 10 Health Score and the respectable 78,547 reviews.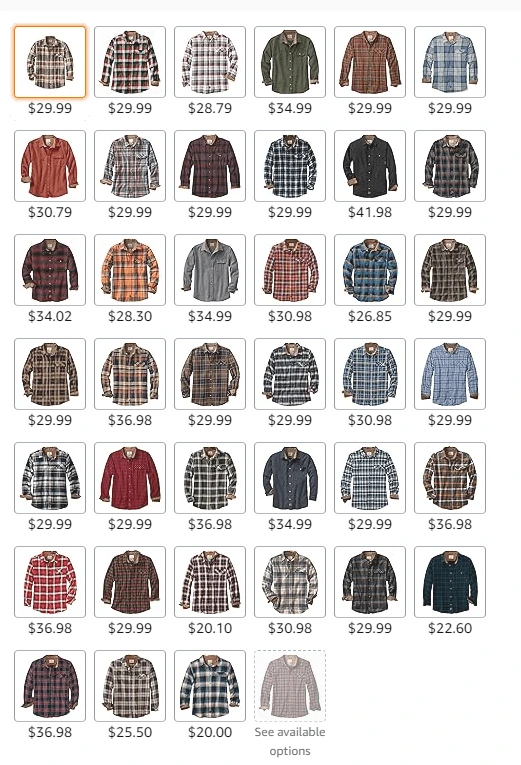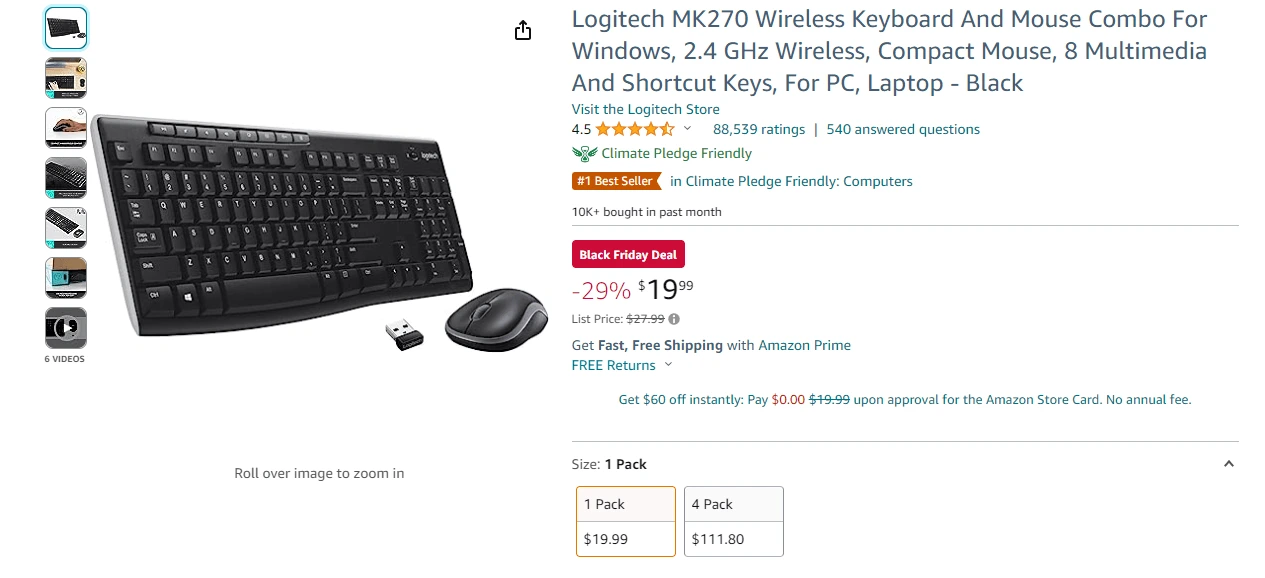 Perfect for remote workers who often find themselves working in various locations throughout the day, this keyboard and mouse combo is incredible. Additionally, the powerful 1-2 combo of a nearly perfect Helium 10 Health Score and 88,539 reviews makes it a product that is expected to keep winning well into the future.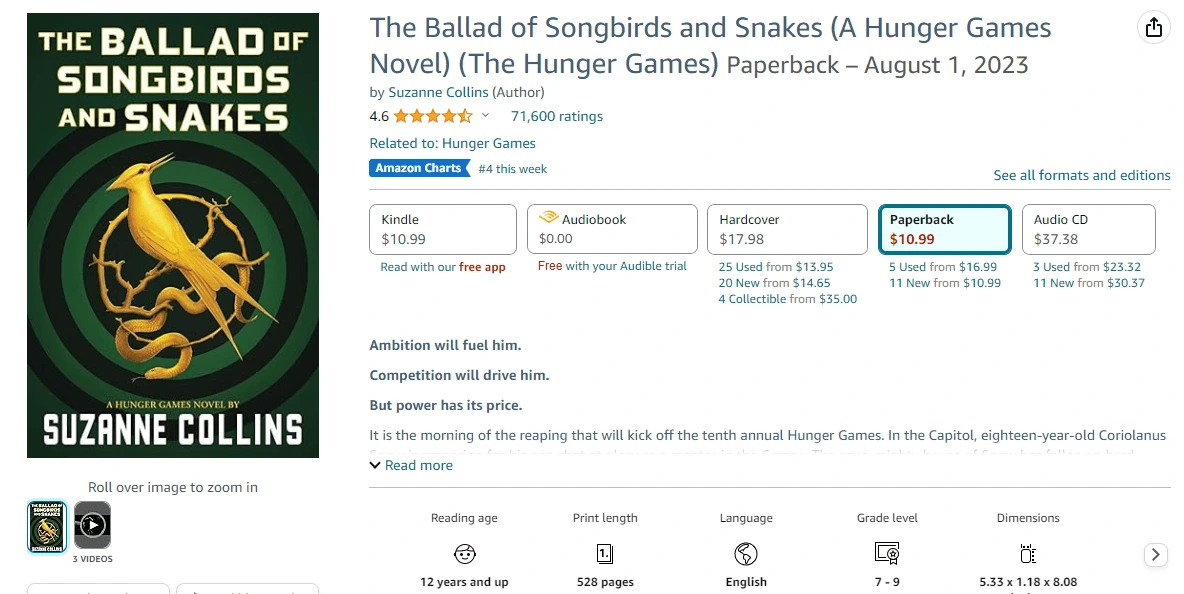 The Hunger Games are back and even hungrier than before with this all-new prequel by acclaimed author Suzanne Collins. Book lovers who comb through Amazon for the next greatest novel will surely happen upon this listing thanks to 4.6 stars, 71,600 reviews, climbing sales, and author star power.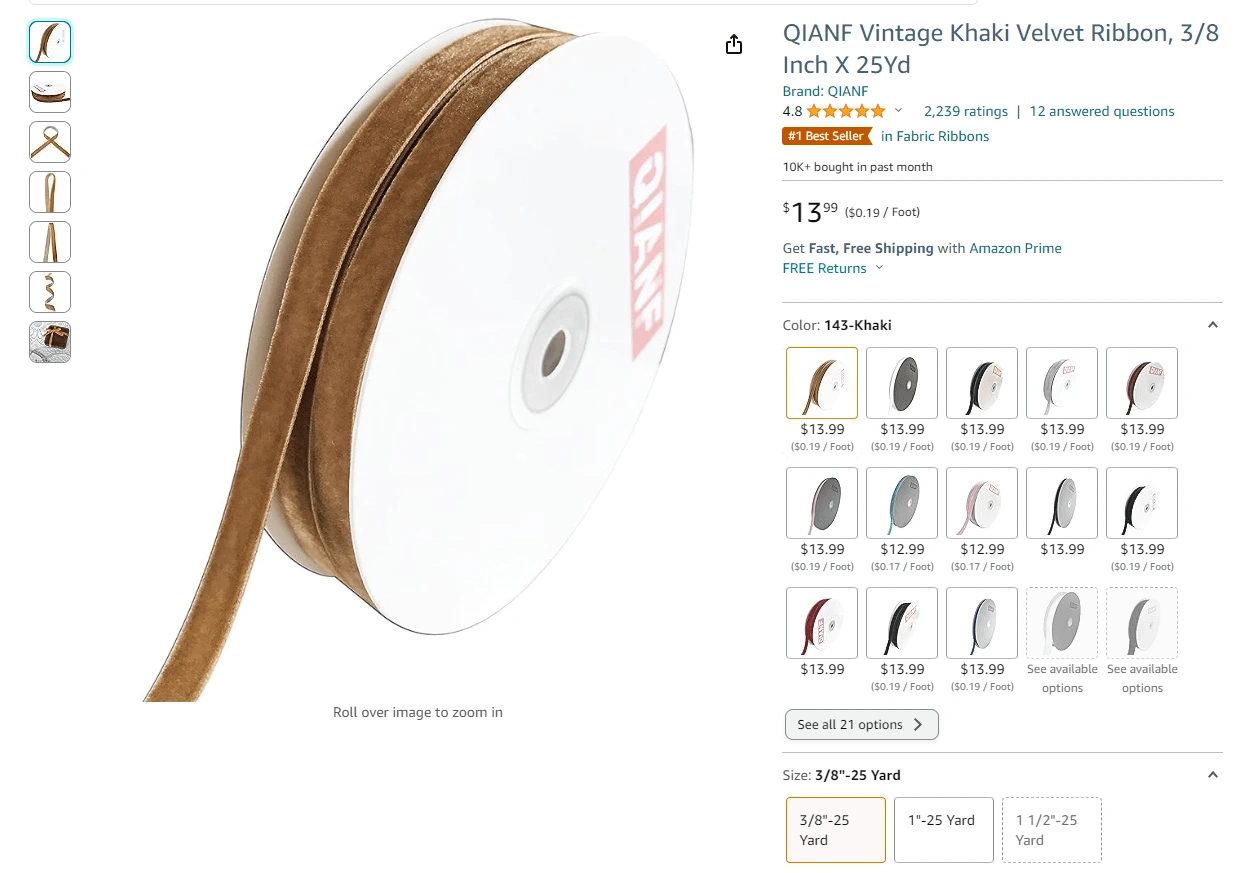 Unsurprisingly, this product listing is dominating Amazon during this most magical time of year. This ribbon is hugely popular on Amazon with an impressive Helium 10 Health Score of 9.17 and a wide variety of differently colored options that make it easy to personalize each and every gift.

Everyone's favorite types of jokes are collected here for your enjoyment with this boxed calendar. Now you and your family can enjoy the best of dad every day of 2024. Whether or not this is a gag gift or very much sincere, it is continuing to excel on Amazon with a Helium 10 Health Score of 8.73, still-rising sales over the last 30 days, and 4.7 stars.

If you have a little artist in the family — or just like having an incredible amount of colored pencils around just in case the creative mood strikes — this listing is just the thing! The overall high sales during the last month combined with a 4.7 Amazon star rating and 16,229 reviews ensures that this product will continue to get noticed and gain traction on the site.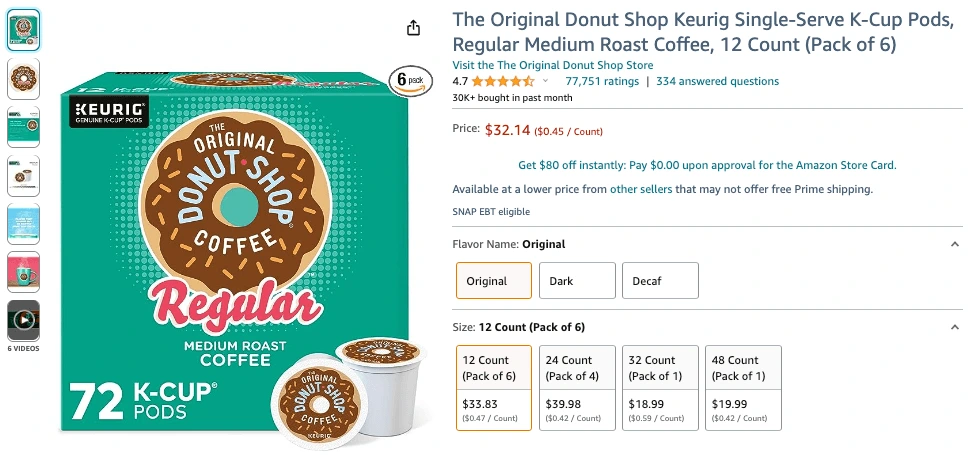 Intensely popular with K-cup lovers, this brand will most likely find a place in your daily morning routine and leave you wanting another…and another. And it's not just me who loves this brand; the reviews based on freshness, flavor, and value for money are all high (just like the overall 4.7 Amazon star rating for the listing).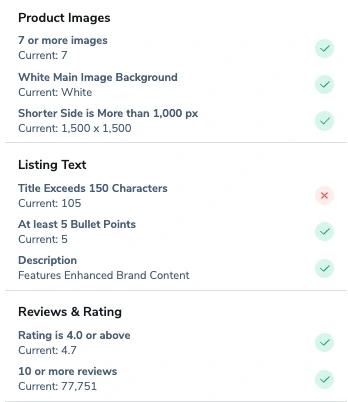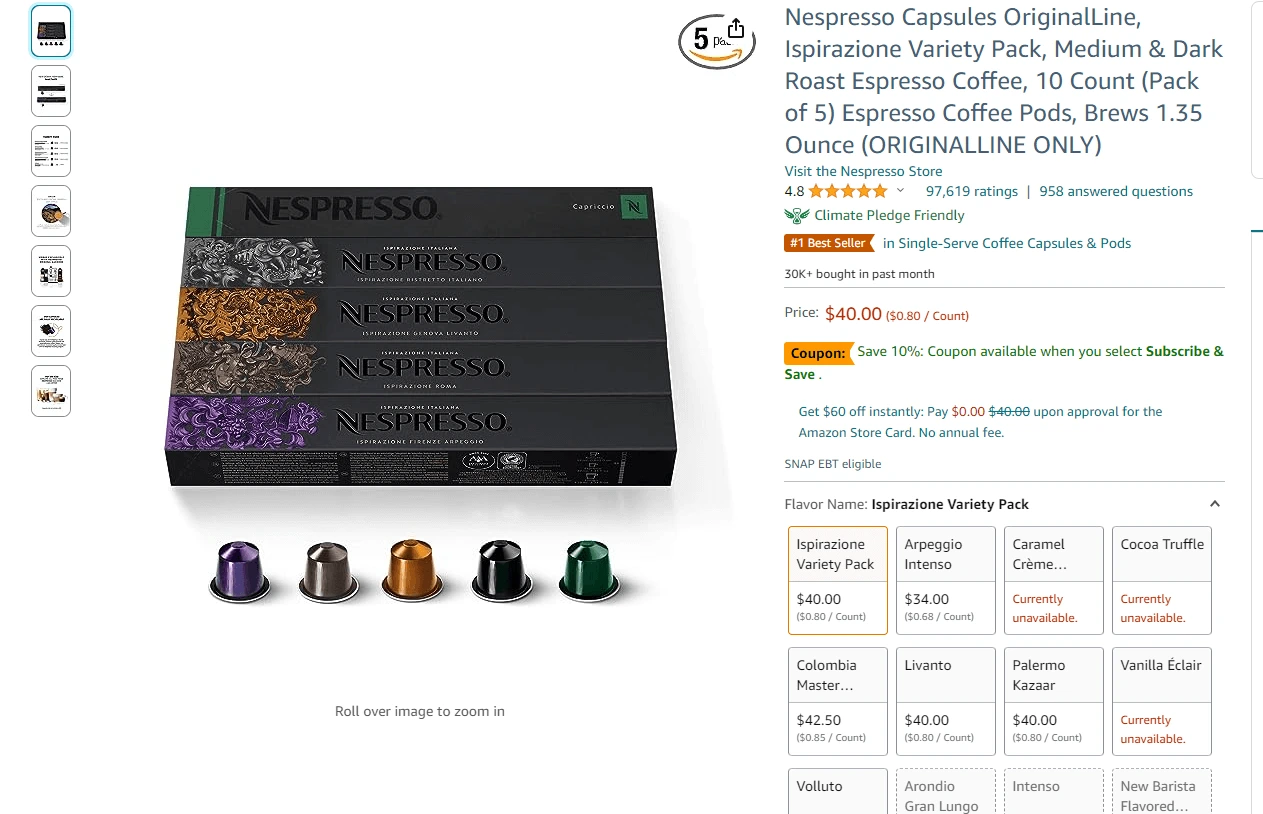 Any espresso lovers out there? If so, you're going to want to grab these capsules while you can as they're selling out quickly — only 6 of the 14 available variations are still available. This popularity is surely caused in part by the fantastic listing that matches all of Amazon's best practices, ensuring that the Helium 10 Health Score is the highest possible at 10.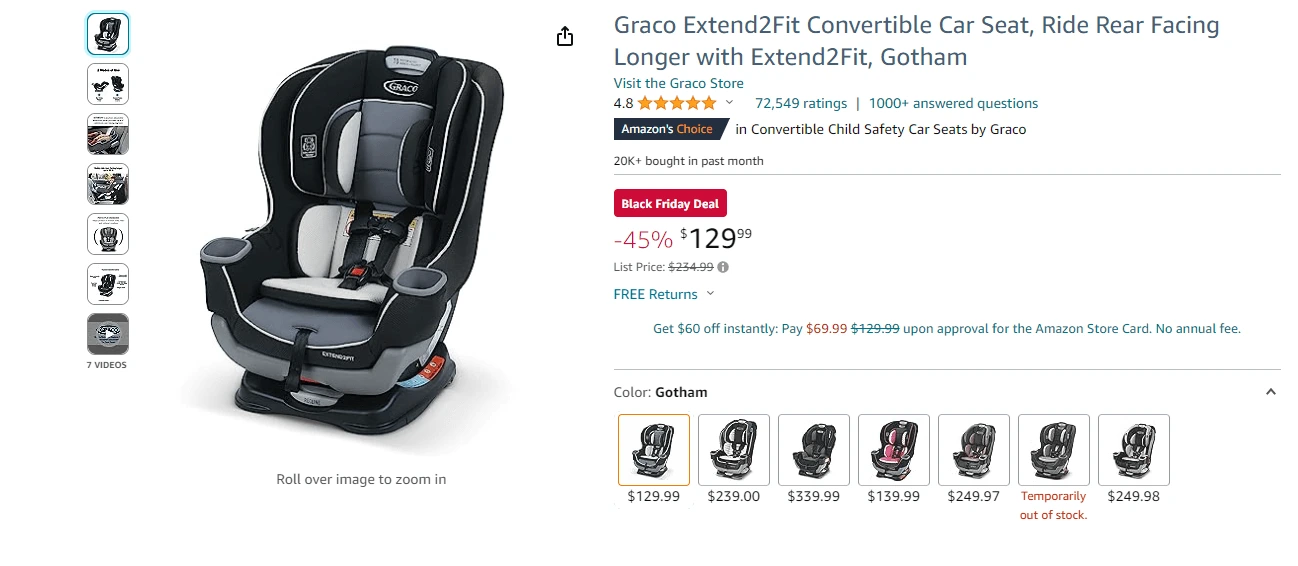 Buckle your child's seat belt and ensure they're safe and sound in the back of the car for your next big adventure with this convertible car seat that is available in 7 different colors. The 4.8 Amazon star rating, 72,529 reviews, and nearly vertical increase in sales over the last 30 days guarantee that this product is a winner.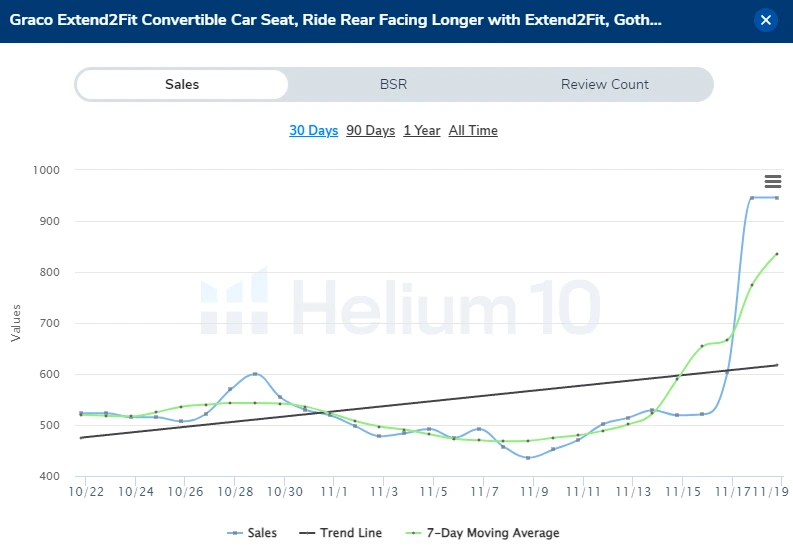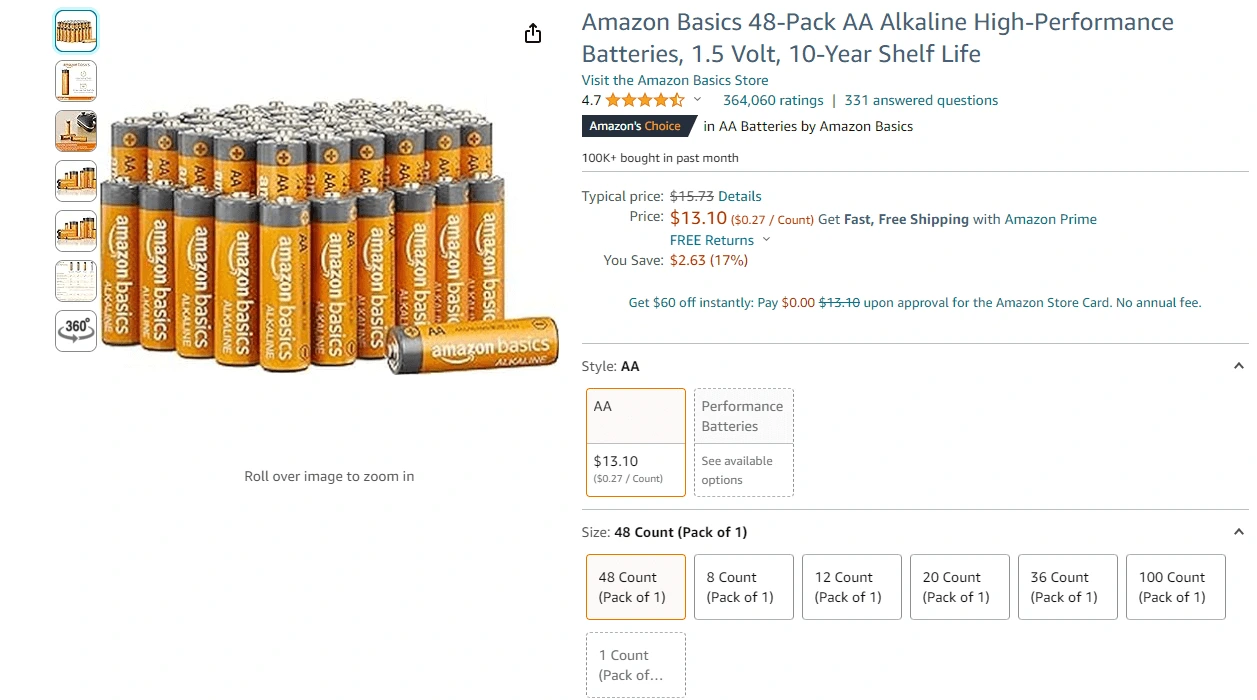 On Christmas morning after all the gifts have been opened, the young children who received their toys will no doubt need batteries to operate half of them. That's where this listing comes in. The 4.7 Amazon star rating, 7 battery varieties, and an astounding 364,060 reviews make this product hugely popular on Amazon, and earns an 8.25 on Helium 10's Health Score.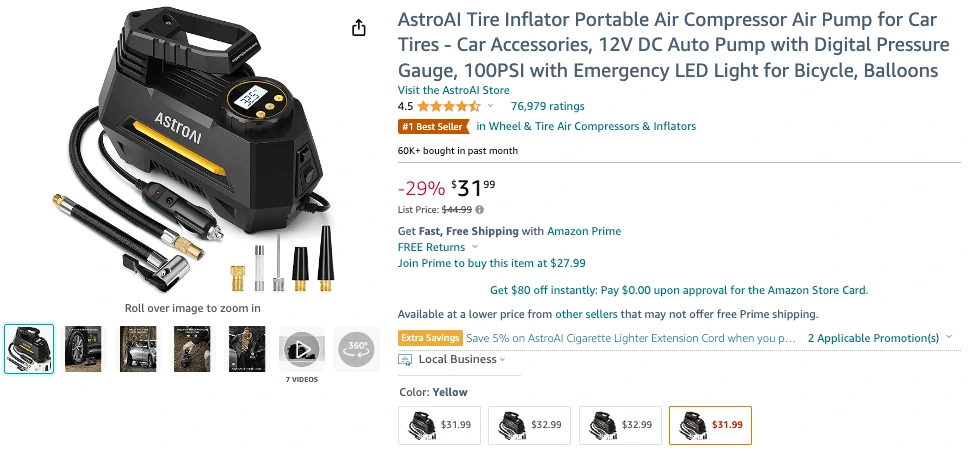 How to Find the Top-Selling Items on Amazon
The objective of an Amazon seller is to align with existing demand by learning from the platform's most popular items to analyze what may work and perform well as you bring a product to market.
Analyzing the top-selling products on Amazon, coupled with understanding the factors contributing to their popularity, equips you to make judicious selections that yield robust sales. Note: What excels in one country may not replicate the same success in another.
For instance, a best-seller in the US marketplace might not necessarily thrive in the Japan, Germany, or UAE markets. Therefore, though the information below on the "Best Sellers" list and information inside of Black Box originates from the US marketplace, you should do your research according to where you plan to sell.
Of course, Helium 10 users can always click on Xray on our free Chrome Extension to learn even more information about these products such as historical sales, associated FBA fees, corresponding sellers rank for the listed products, and more.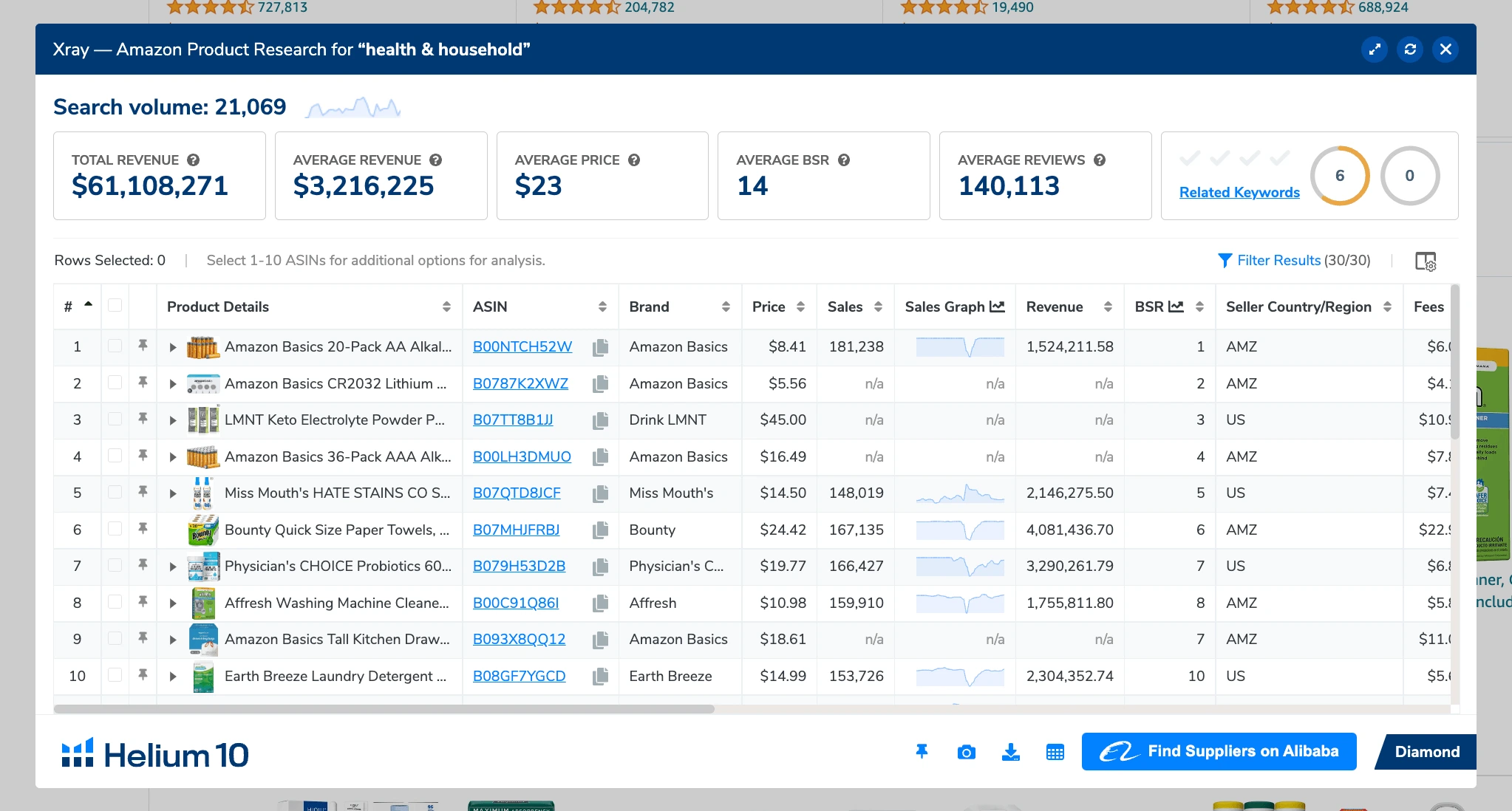 Alternatively, Amazon sellers can navigate to Helium 10's Black Box and utilize the Products tab while inputting a high minimum monthly revenue, selecting their category of interest be it Health & Household, Personal Care, Electronics, or something else, and clicking Search.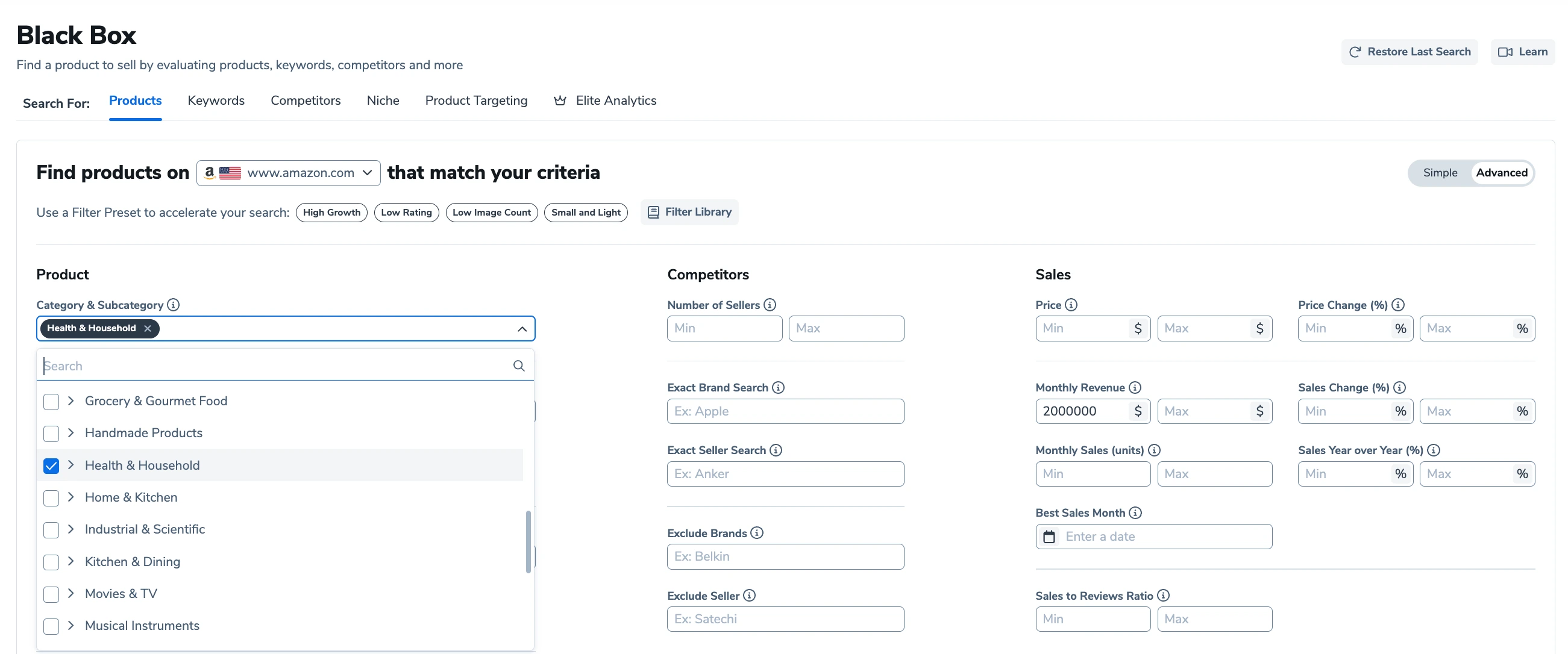 Doing so will return similar results which you can then sort in descending order of monthly sales to find the most popular items in each category. You can sort simply by clicking on the column headers.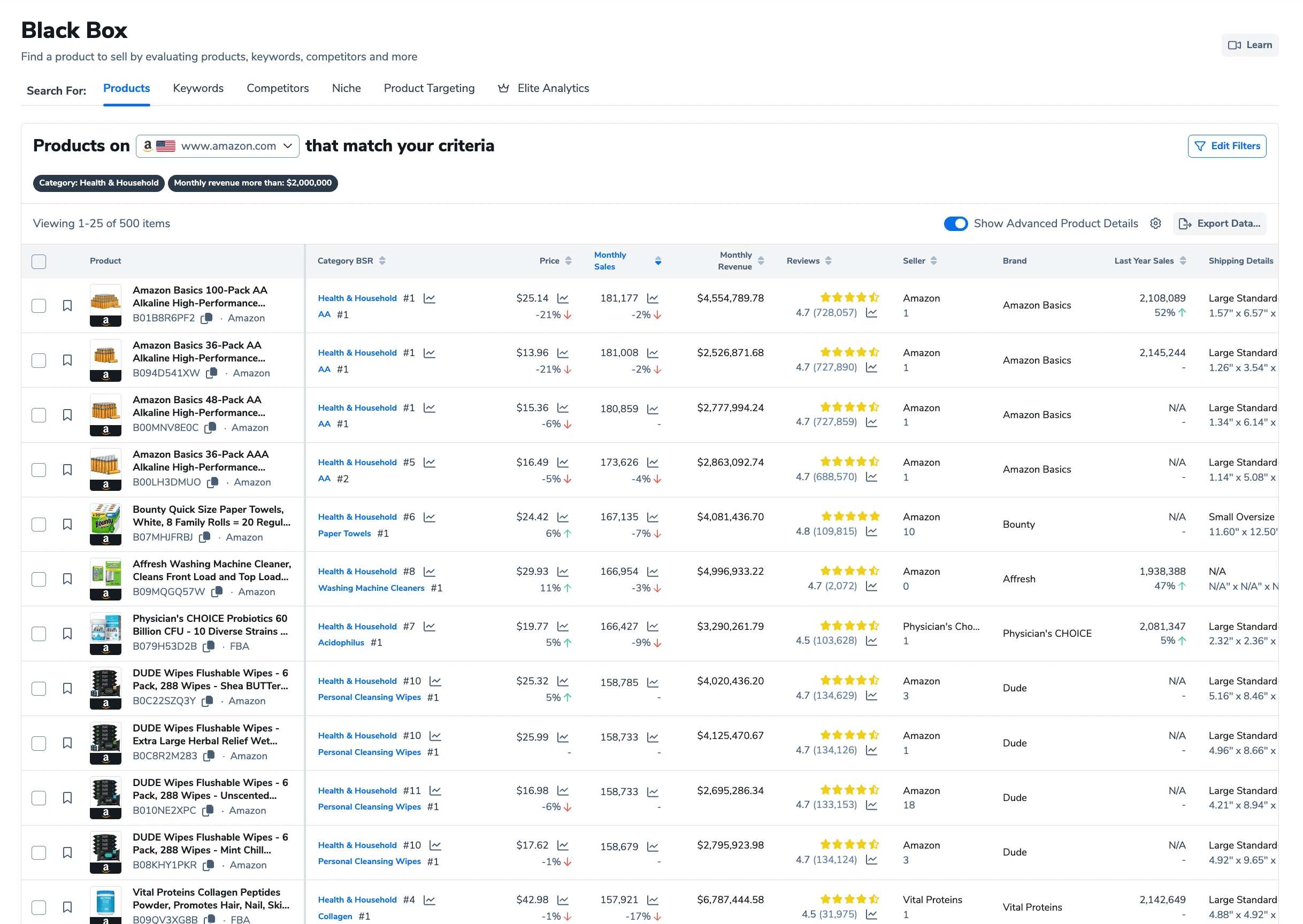 Conclusion
While referencing the Amazon Best Seller rankings can be an excellent tactic for conducting product research in a truly effective way, this is only one of the possible methods to understand the highly competitive landscape on the site.
Want to increase your chances of becoming an Amazon Top Seller? Check out this Serious Sellers Podcast Product Research Masterclass to listen to Bradley talk about the beginning steps of starting your own private label business, identifying profitable niches, and shortlisting what items you can potentially sell online.
When building your Amazon business from the ground up, make sure to stay on top of the latest market trends while always optimizing and refining your product selection process with the end goal of enhanced customer satisfaction. So, keep researching, keep testing new ideas, and — above all — keep offering a one-of-a-kind experience for your customers!
Happy Selling!
Achieve More Results in Less Time
Accelerate the Growth of Your Business, Brand or Agency
Maximize your results and drive success faster with Helium 10's full suite of Amazon and Walmart solutions.