Compatible with: Amazon
Amazon Fraud Detector & Alerts
Protect your Amazon listings from one easy to use dashboard
Benefits of Alerts
It pays to protect your inventory
Receive instant alerts of fraud, hijacker activity, or altering of your listings
Prevent fraudulent products from cutting into your profits or devaluing your Amazon brand
Automatically import your ASINs into Alerts and monitor them in real-time, 24/7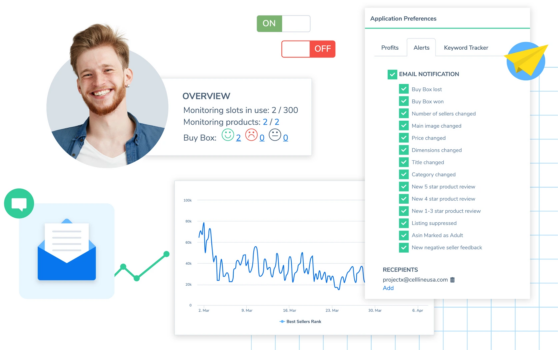 Helium 10's Full Suite Pricing
A plan for every seller's experience level
Get Started with Alerts
Monitor and protect your listings with ease
Sign Up
24/7 surveillance
Protect your entire FBA inventory
Fraud protection made easy
Thought Leadership, Tips, and Tricks
Never miss insights into the Amazon selling space by signing up for our email list!
FAQs
According to Marketplace Pulse, there are over 6 million sellers on Amazon (and roughly 1.5 million active sellers). This sheer volume creates a lot of difficulty for Amazon to identify which ones are legitimate sellers and which ones are fraudulent. Marketplace Pulse also found that there's an average of 100 new counterfeit accounts created every day.
Amazon utilizes its own fraud detection system by running every sellers' data through machine learning algorithms to identify potential red flags. While this is extremely valuable, some fraud still finds its way into the marketplace, necessitating a tool like Helium 10's Alerts.
An Amazon ASIN hijacking is when another seller claims to offer the same product as you, when in reality they're offering a counterfeit version of your product. The seller's product is added to your listing, where it can poach customers.
The first step is becoming aware of a hijacking taking place by using a tool like Helium 10's Alerts. After a threat has been identified, Alerts streamlines the process of reporting the offender to Amazon so that they may quickly remove the offender from the marketplace.
An Amazon fraud detector enables sellers to identify when other sellers with counterfeit products attempt to rank on your listing and poach sales. Hijackers are challenging to detect and almost impossible to prevent without the help of a 24-hour surveillance software, which is where an Amazon fraud detector comes into play.
The benefits of an Amazon fraud detector include: automating a very manual and tedious task that could be extremely time consuming, 24/7 monitoring and alerts, preventing the sale of fraudulent products, a clean and easily readable dashboard, and peace of mind.
Additional Benefits of Helium 10
Solutions for Every Seller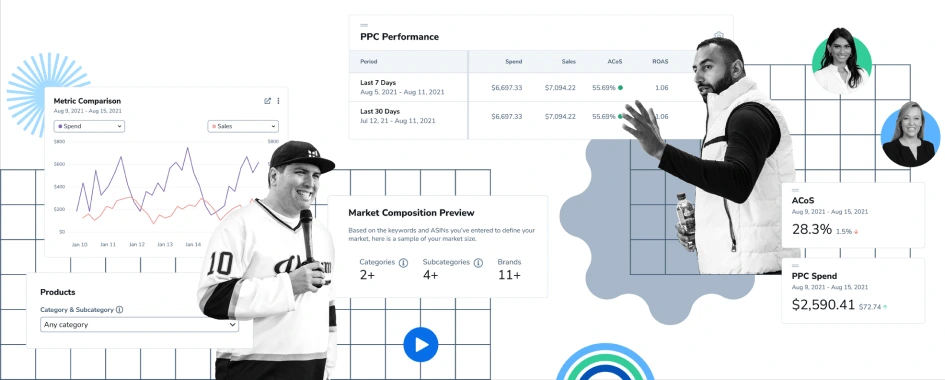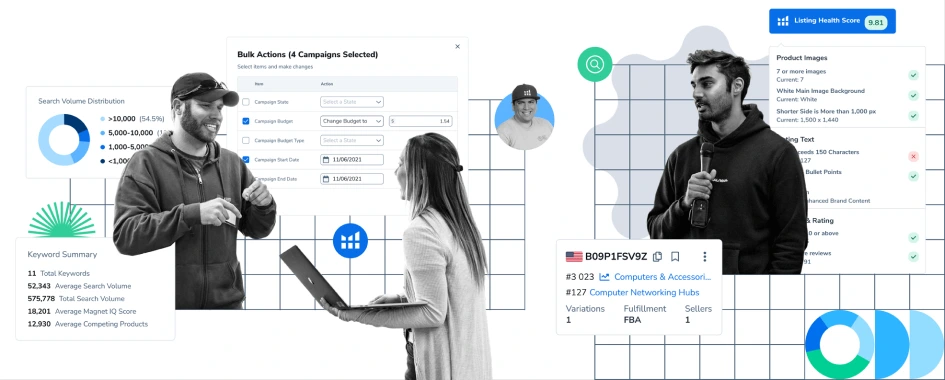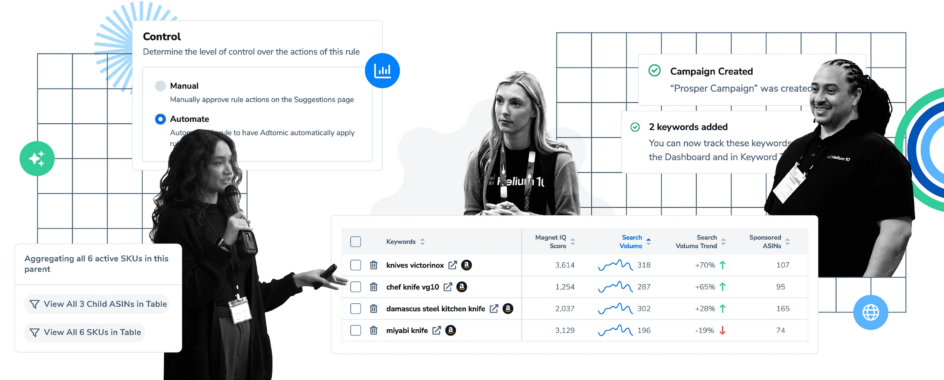 Meet Our In-House Experts
Learn from industry leaders through webinars, courses, podcasts and more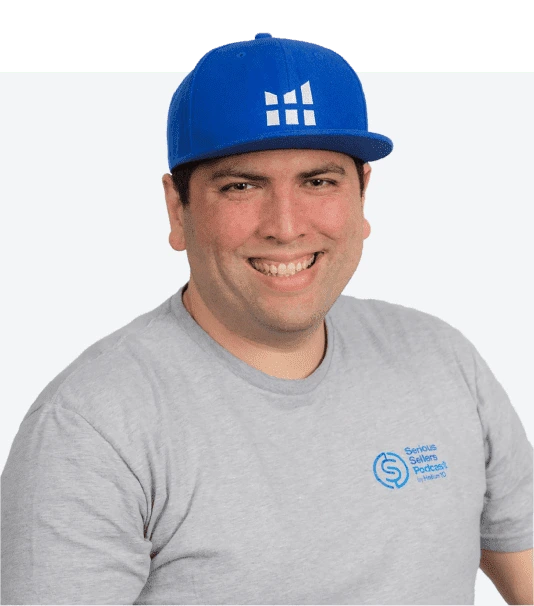 Bradley Sutton
Director of Training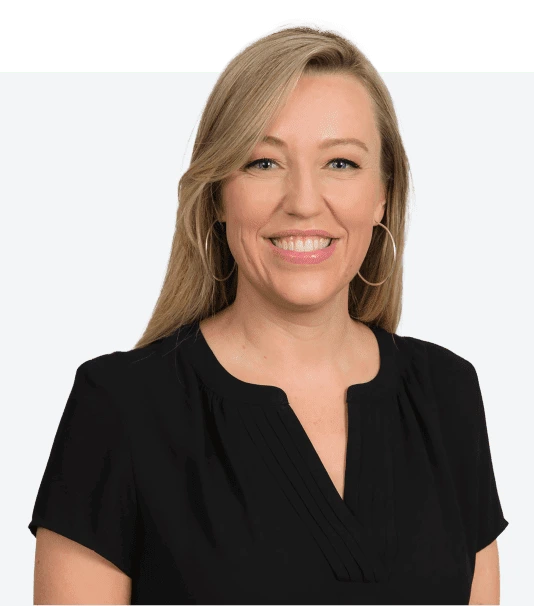 Carrie Miller
Brand Evangelist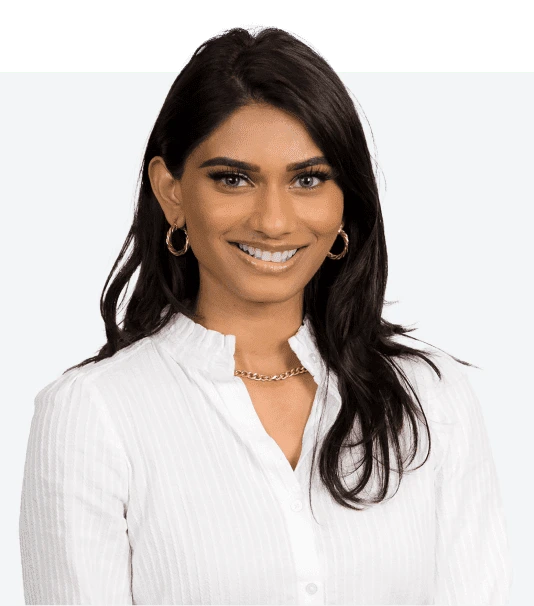 Shivali Patel
Brand Evangelist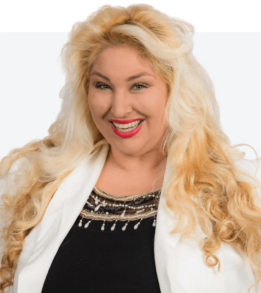 Cassandra Craven
Community Evangelist
14,515
People signed up last week.
Start Using Alerts Today!
If you'd like to try out Alerts for yourself, sign up to check it out online today!
Sign Up
The Details
How to Use Helium 10's Alerts Tool
In simple terms, Helium 10's Alerts tool provides 24/7 surveillance of your entire FBA inventory and protects your Amazon listings from one easy to use dashboard. It has never been more important to priortiize the security of your Amazon business – right now, there's a growing percentage of dishonest Amazon sellers who are using the darkest of black-hat practices in order to steal your hard-won Amazon business from you.
That's where Alerts comes in. It provides 24/7 surveillance for an unlimited amount of ASINs and listings. You'll have the ability to monitor your entire FBA inventory all from one place, meaning you'll rest easy with the assurance that all your products are safe day and night.
Alerts allows you to closely study and protect your entire listing, enabling you to verify that: you have the Buy Box and that you are the only seller. You should also verify that your product dimensions haven't changed. (the smallest change can cost you greatly, particularly multiplied by each and every shipment). You will notice that the tool has furnished precise snap-shots of your listing as of a specific date. You should also see that your listing has (since the last viewing) received both a five star and one-star review. Lastly, you can make certain (by looking at the bottom of the specifications area) that your product hasn't been mistakenly (or maliciously) been put into the adult category. This is a popular trick of black-hat sellers to send your product to this time-out area of Amazon. (Once placed into the adult category, among other potential problems, your product is essentially invisible to most of your desired buyers).
By adjusting the settings and filters, you can decide how closely you want to monitor your own listings. Do you want to see each and every new review that comes through? If so, Alerts has you covered. If you're more interested in specific changes to your listings themselves AND any new one-star reviews, Alerts will Monitor all of that for you, 24 hours a day, 7 days a week, in real-time. That's the genius of Alerts; we do the work for you.
---