Compatible with: Amazon Walmart
Amazon & Walmart Product Analysis Tool
Product research has never been this efficient.
Benefits of Xray
Exploring Amazon sales data through new eyes.
Instant access to over 450 million ASINs with advanced sorting features
Sales data capabilities to support thorough keyword research
Perform an actionable Amazon product analysis on your direct competitors
Powerful Amazon market insights available directly through your browser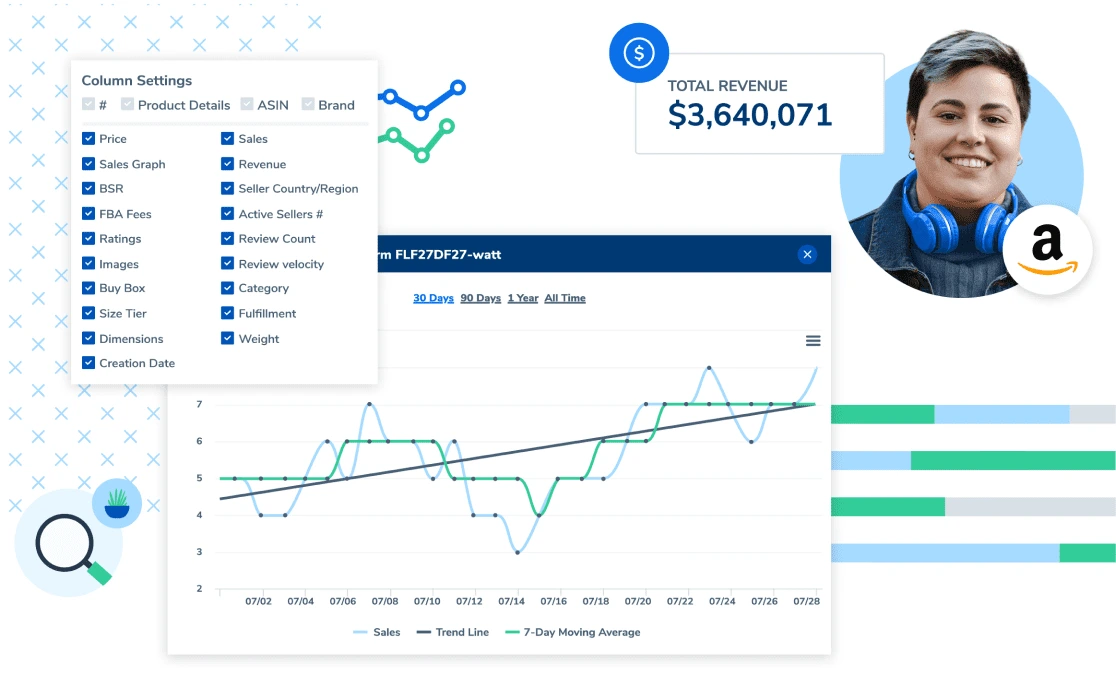 Helium 10's Full Suite Pricing
A plan for every seller's experience level
Collect valuable data browsing Amazon
View competing trends
Fast track finding a supplier
Thought Leadership, Tips, and Tricks
Never miss insights into the Amazon selling space by signing up for our email list!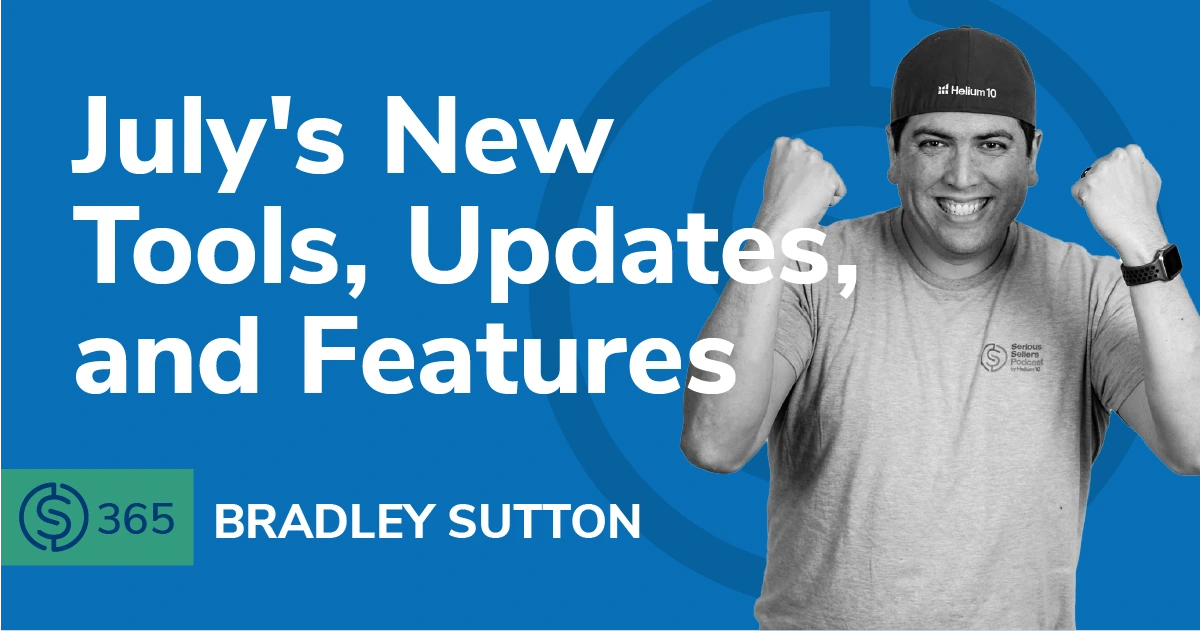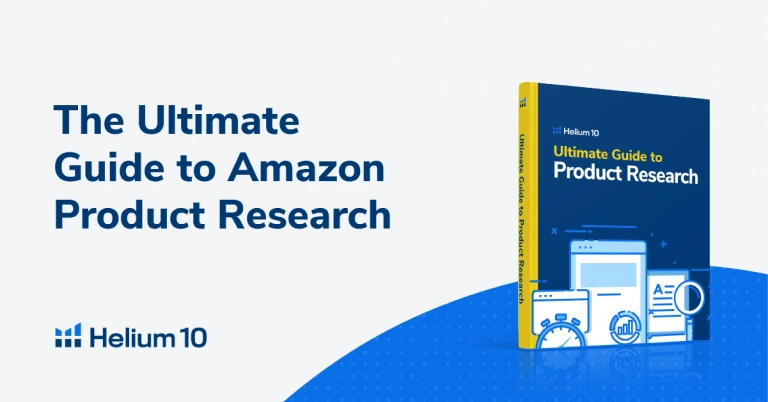 FAQs
Amazon product analysis is the process of analyzing a product for certain criteria (sales, revenue, price, FBA fees, number of active sellers, ratings, review count, etc.) to calculate its viability as a product you may want to sell. The more time you spend with your Amazon product analysis, the more likely you will choose a profitable product. Product research ensures that your product niche is not over-saturated and that you are competing in a market where demand already exists.
Helium 10's Xray is the premiere tool for Amazon product analysis. It provides a wide range of details that enable you to make an informed decision when choosing a product you'd like to sell. Simply by opening the free Helium 10 Chrome Extension while browsing Amazon, you can use Xray to immediately dive into critical sales data for any existing product on the market. Browse estimated sales, revenue, BSR, and historical graphs to help you explore different product opportunities.
Xray is part of the Helium 10 Chrome Extension, which you can find for free in the Chrome Web Store. Once installed and enabled, simply click on the blue Helium 10 icon at the top right of your Chrome window whenever you view a search results page or single product page on Amazon. Xray Amazon Product Research and Xray – Keywords are the first two options in the dropdown menu.
With a platform built on estimating sales data and advanced estimation algorithms, Xray is among the most accurate Amazon product analysis tools available. In fact, Helium 10 gives estimates within 22 units above or below actual sales.
The best place to find an Amazon products database for sellers is through Helium 10's suite of Amazon seller tools. Whether you are using Xray or Black Box for product research or Adtomic to fine-tune your PPC campaigns, rest assured that you are getting the most robust Amazon product database on the market. In fact, Helium 10 pulls from a library of over 450 million unique ASINs!
Additional Benefits of Helium 10
Solutions for Every Seller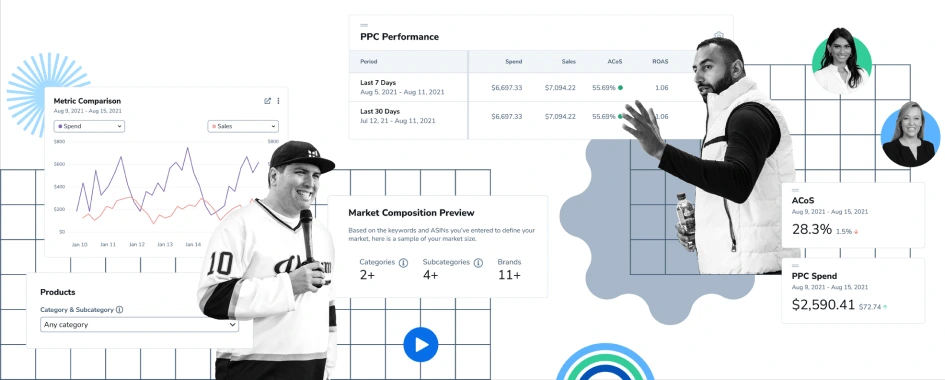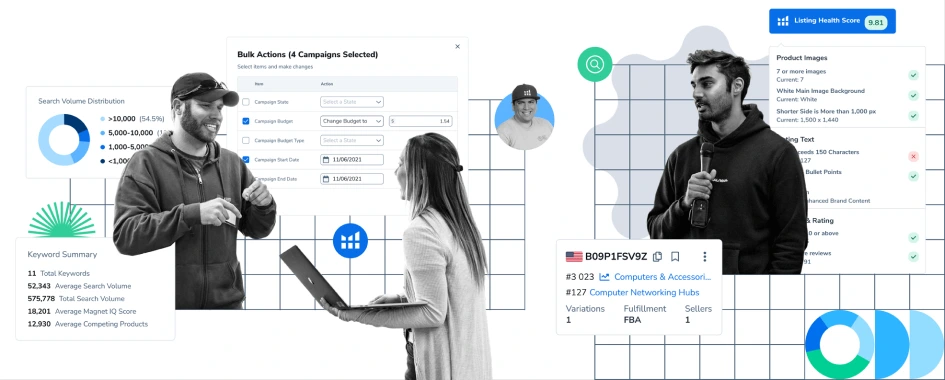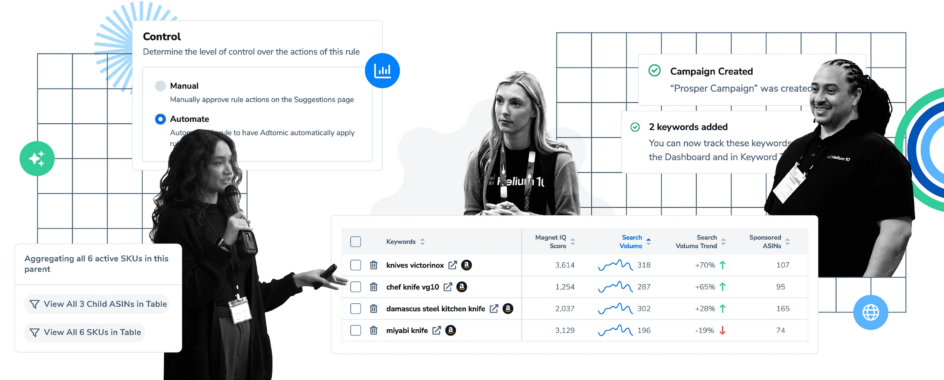 Meet Our In-House Experts
Learn from industry leaders through webinars, courses, podcasts and more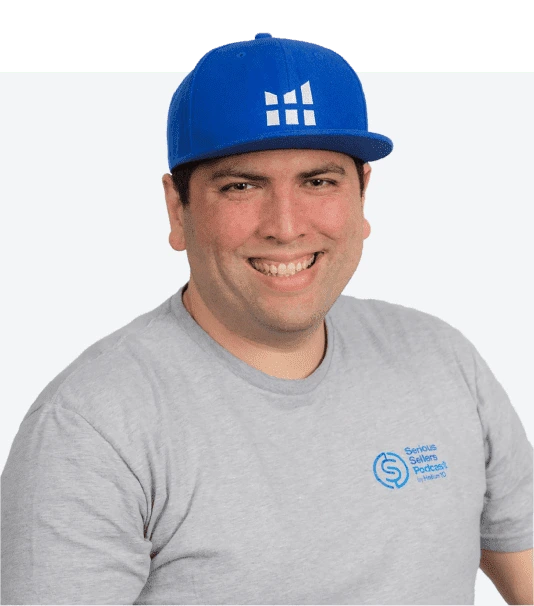 Bradley Sutton
Director of Training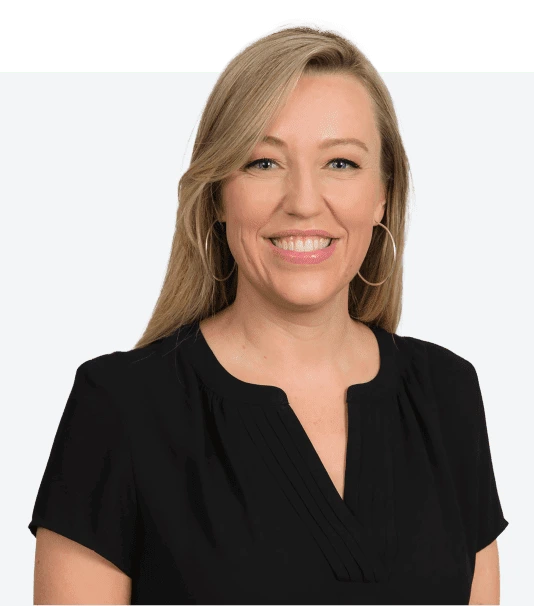 Carrie Miller
Brand Evangelist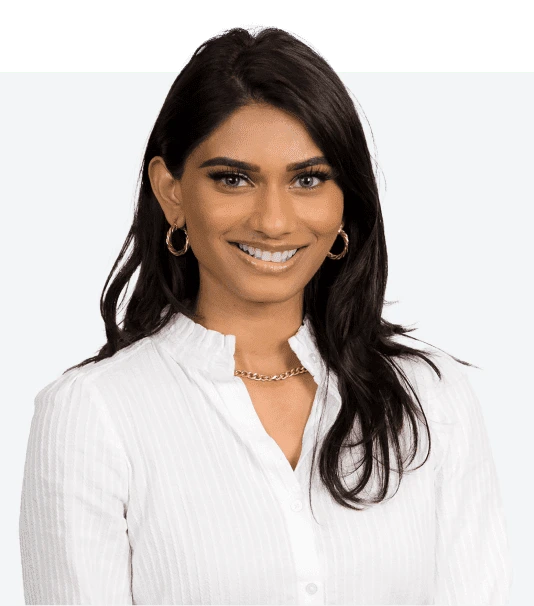 Shivali Patel
Brand Evangelist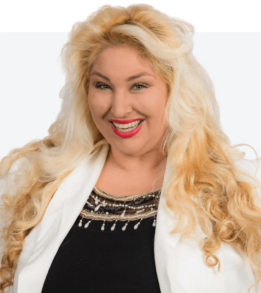 Cassandra Craven
Community Evangelist
12,441
People signed up last week.
Start Using Xray Today!
If you'd like to try out Xray for yourself, sign up to check it out online today!
Download Extension
The Details
How Do You Read Helium 10's Xray Data?
Start by searching for a phrase on Amazon ‒ perhaps one that is relevant to a product you are thinking of selling. Once on a search results page, open up Xray and direct your attention to the estimated monthly revenue. You may find that many of these products are selling $400,000+ every month in revenue. Sounds great, right? However, you may also notice that most of these products are averaging thousands of product reviews. Combined, these metrics tell us that it would take far too many resources for you to scale a product and be able to compete effectively in this market. In just 60 seconds, we collected this information without even entering the market ourselves.
Conversely, you may use Xray to find a search phrase delivering products with dramatically fewer reviews per month, relatively low estimated FBA fees, and products with poorly optimized listings. This signifies opportunity! Once you find a product market with existing demand, low competition, and space to build better listings than your competition, you're well on your way to profit. Keep in mind that more search volume means more demand but also more competition. Your goal is to find a niche product space that isn't too popular for you to enter and dominate!
---