How to Create Amazon A+ Content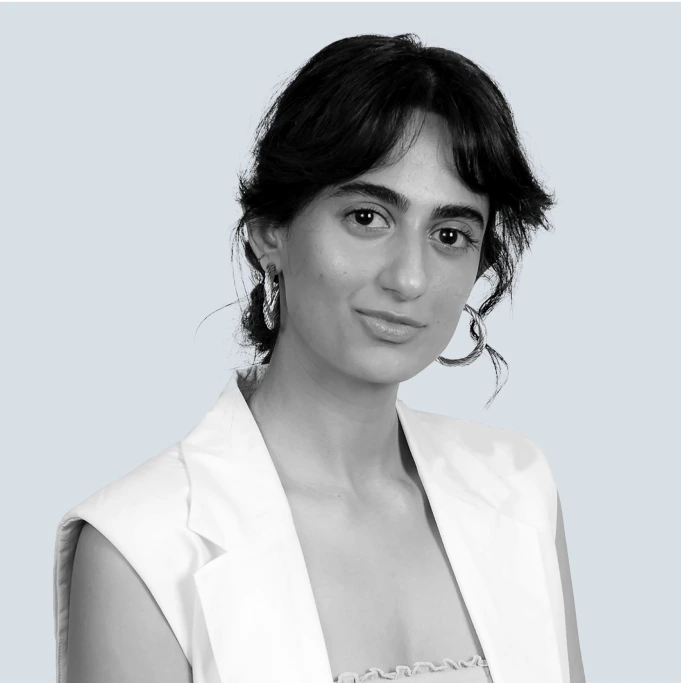 Introduction
Imagine scrolling through a sea of similar products. What makes a product stand out? It's the story behind it – the narrative that breathes life and personality into a brand, elevating it from a mere commodity to a distinctive entity with purpose. This narrative has the power to win over customers in a digital world that often feels impersonal. With tools like Amazon's A+ Content you can achieve just that.
What Is Amazon A+ Content?
A+ Content, previously known as Enhanced Brand Content (EBC), is an advanced feature within Amazon, that allows sellers to enrich their product descriptions with up to seven modules that include compelling text, high-quality images, banners, and much more. It is premium content designed to provide a more immersive shopping experience for customers, allowing them to make informed purchasing decisions. According to Amazon, leveraging A+ Content can potentially boost sales by up to 5.6%. This valuable tool is available for registered brand owners completely free of cost.
Where Does A+ Content Appear on Amazon?
A+ Content is prominently displayed on the product detail pages, giving sellers the opportunity to engage customers at a deeper level. It appears in the product description section, seamlessly integrated into the product listing. This strategic placement ensures that potential customers encounter the enhanced product description while exploring the details of a particular product. Here is what it looks like on the product detail page.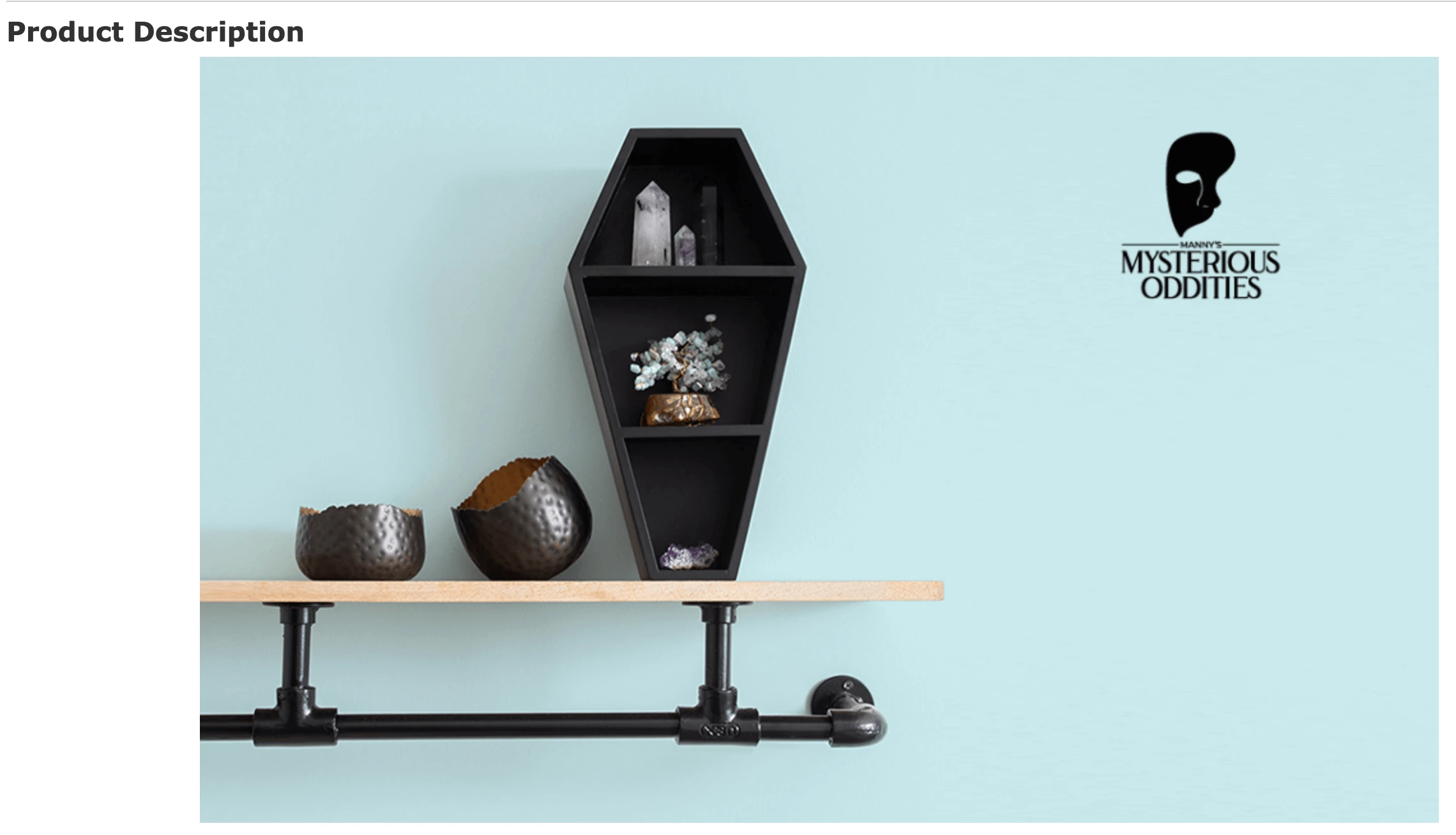 What Does Amazon A+ Content Look Like?
Amazon A+ Content typically includes a combination of rich media elements such as banner-like images, quadrant-style images, comparison charts, and other multimedia elements. This feature allows sellers to upload up to 7 different modules in their product descriptions.
Every seller has the option of choosing from a total of 17 unique modules. This means there is lots of room for customization and that as a brand you can really elevate your listing page to stand out from your competition. Here are what the 17 modules available to sellers with Basic A+ Content look like: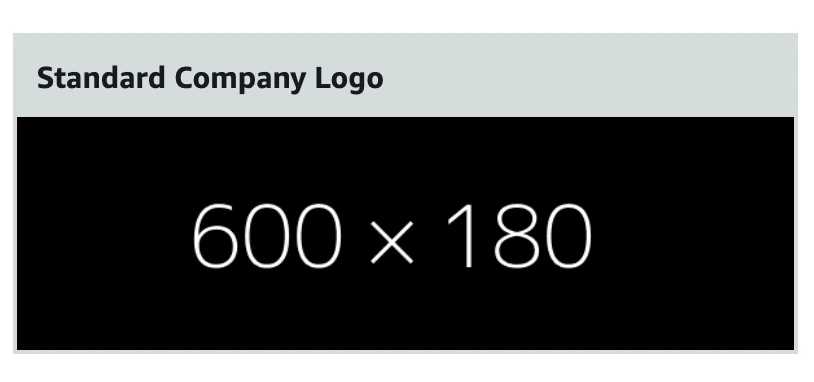 Standard Comparison Chart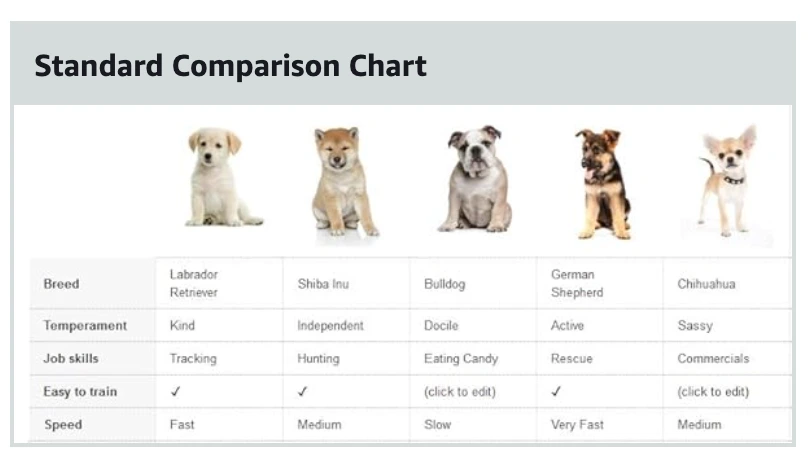 Standard Four Image & Text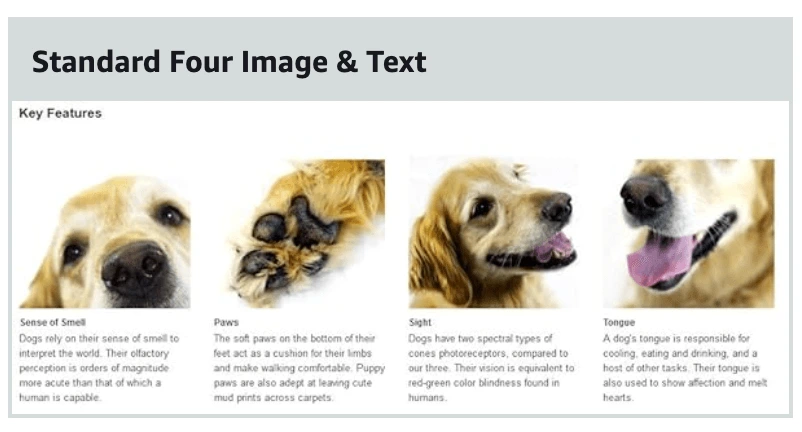 Standard Four Image/Text Quadrant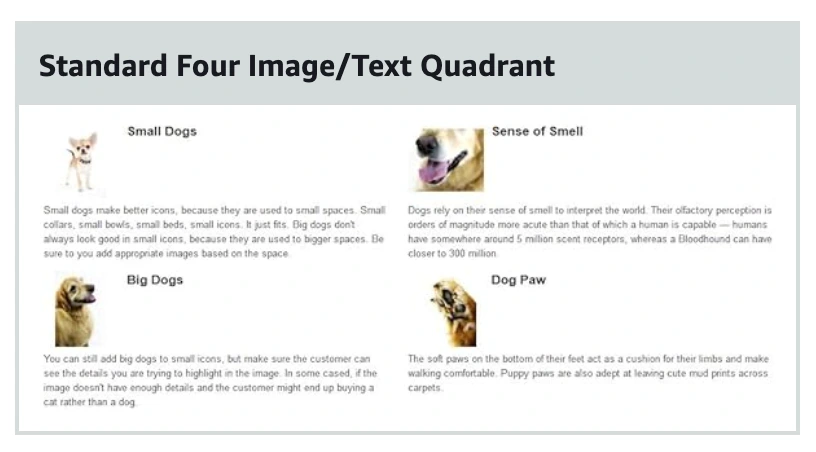 Standard Image & Dark Text Overlay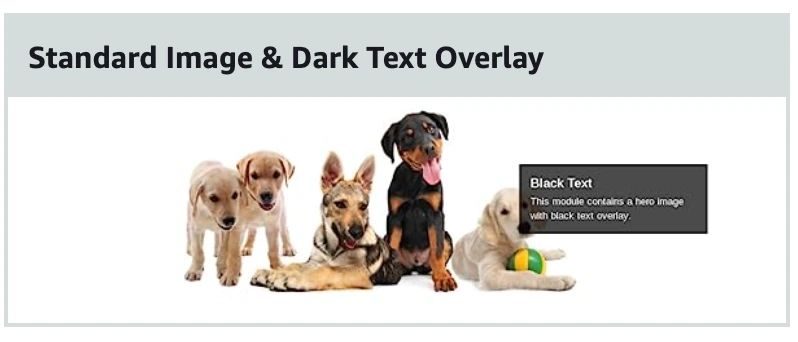 Standard Image & Light Text Overlay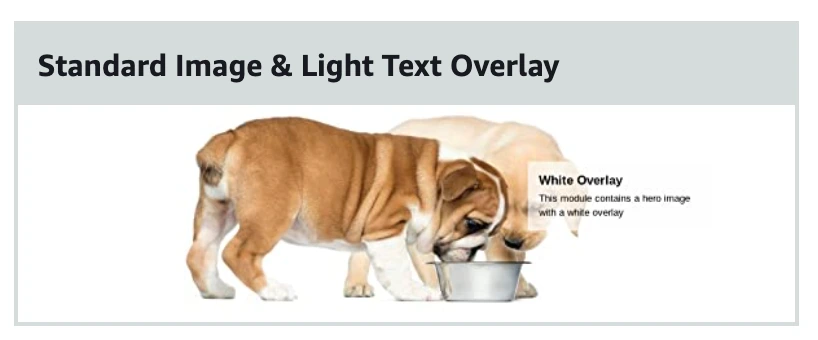 Standard Image Header With Text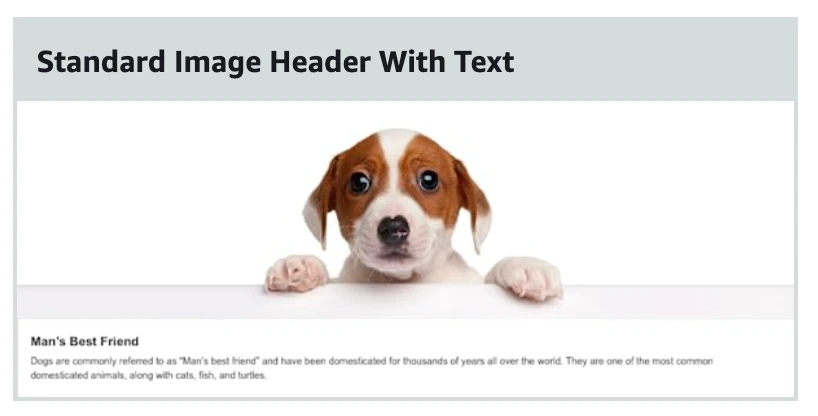 Standard Multiple Image Module A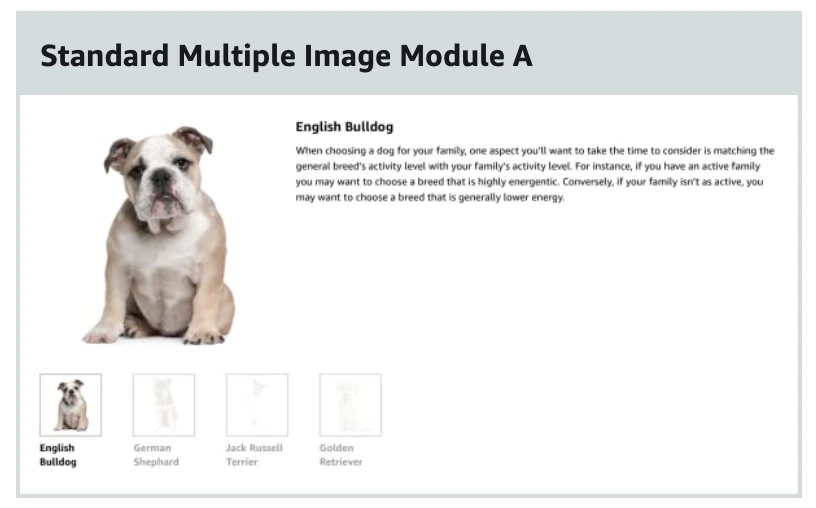 Standard Product Description Text

Standard Single Image & Highlights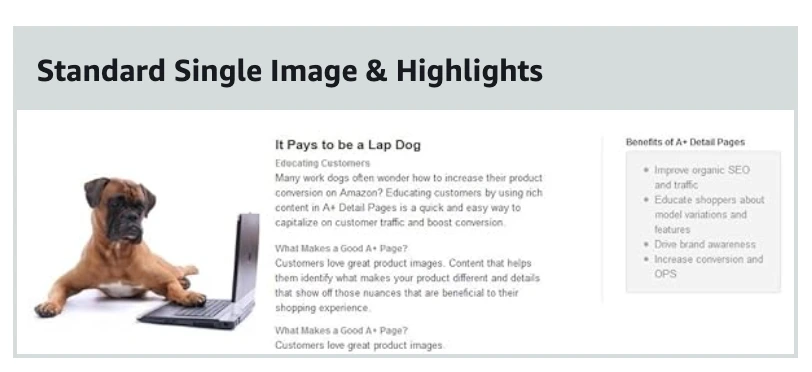 Standard Single Image & Sidebar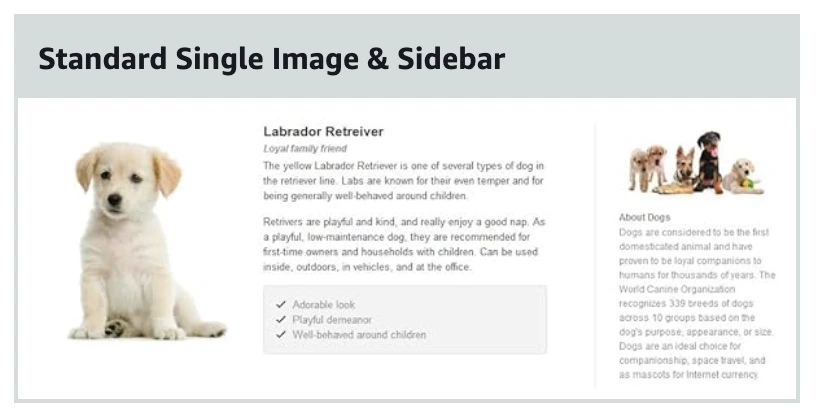 Standard Single Image & Specs Detail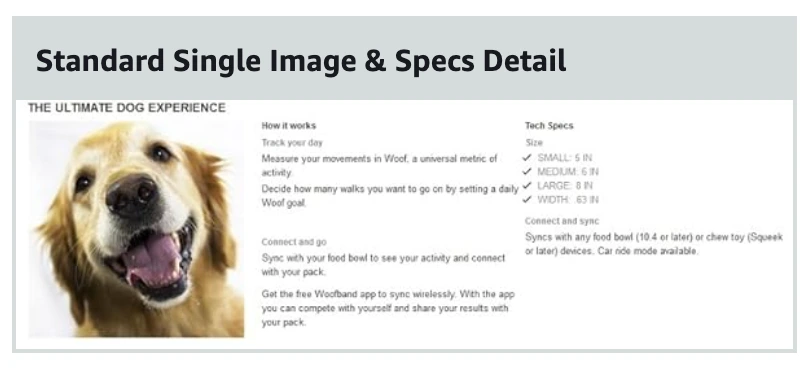 Standard Single Left Image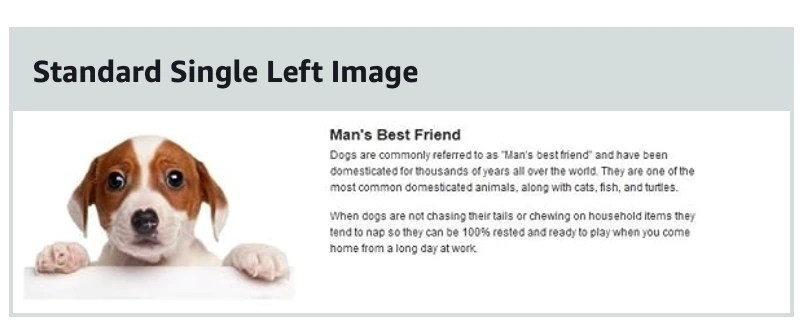 Standard Single Right Image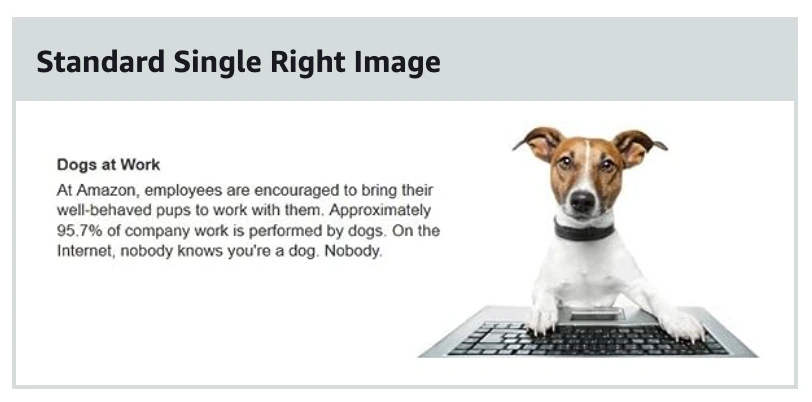 Standard Technical Specifications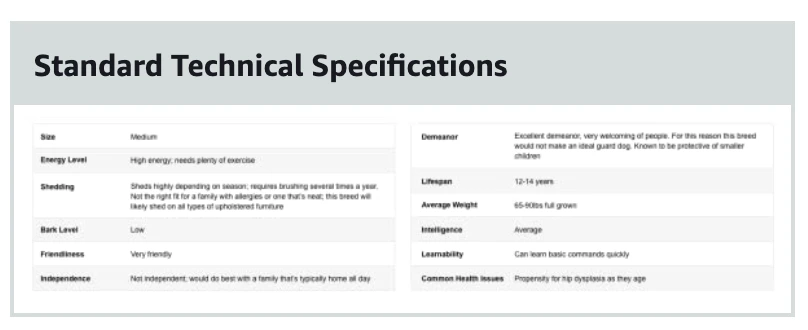 Standard Three Images & Text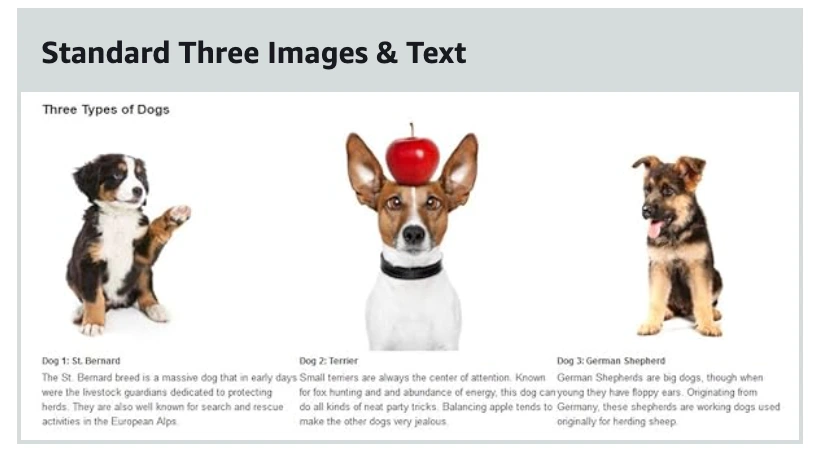 What Is the Purpose of A+ Content?
Now that we have an idea of what each module looks like, let's understand the primary purpose of A+ Content. It is to provide customers with a comprehensive understanding of the product, going beyond the basic information available in a standard product listing, and to differentiate products and brands, fostering a stronger connection between sellers and customers. By offering a more immersive and informative shopping experience, sellers can increase customer trust, reduce returns, and ultimately boost sales. A+ Content serves as a visual storyteller, allowing brands to communicate their unique value proposition effectively.
What Are the Benefits of A+ Content on Amazon?
Enhanced Product Presentation: A+ Content enables sellers to showcase their products with enhanced product descriptions that are visually appealing and information-rich.
Improved Conversion Rates: By providing detailed information and addressing potential customer concerns, A+ Content can contribute to higher conversion rates as shoppers make more informed purchasing decisions. According to Amazon, leveraging A+ Content can potentially boost sales by up to 5.6%.
Brand Building: A+ Content allows emerging brand owners to establish and reinforce their brand identity, fostering brand loyalty and recognition among customers.
Reduced Returns: Clear and comprehensive product information can help set accurate expectations, reducing the likelihood of returns due to misunderstandings or misaligned expectations.
Less Distractions: A+ Content guarantees taking up a significant amount of real estate on a listing talking about the sellers brand only, reducing all the visual noise created by ads of multiple brands.
Does Amazon A+ Content Affect SEO?
While A+ Content is primarily designed to enhance the customer experience, there is evidence to suggest that it can indirectly impact SEO. By utilizing A+ Content, sellers may experience an increase in conversion rates. The logic is straightforward – higher conversions lead to increased sales, and ultimately, improved rankings. The Amazon search engine tends to reward high-converting listings by boosting their ranking.
Differences Between Amazon A+ & Amazon Premium A+ Content
Amazon offers two tiers of A+ content: Basic A+ Content and Premium A+ Content. When you go to your Seller Central account, given you are eligible for both tiers, you will see a Basic option and a Premium option.

In order to start creating your A+ Content, you will either have to start creating using one option or the other, and that will give you access to the modules according to the option you choose. The main distinctions between the two tiers lie in the eligibility criteria, number of module selection, the level of customization allowed, and device optimization.
Eligibility Requirements: While the approval process for both types of content require brand registry, Premium A+ Content is limited to brand registered sellers who have:
1. Published A+ Brand Story to all ASINs within their brand's catalog.
2. Had at least 15 project submissions of A+ Content that have been approved within the past 12 months.
Module Selection: The basic version offers a selection of 17 modules, whereas, the premium version offers 19 different modules to choose from.
Device Optimization: Unlike the premium content, the basic A+ content is not optimized for mobile devices. This means that both types of content are optimized for the desktop, but only the Premium version is optimized for both desktop and mobile devices.
Customization Options: Compared to the basic version, the premium provides bigger banners, covering a wider space on the product detail page. It also offers a higher degree of interactivity with carousel images, hotspots and Q&A drop down menus for brands looking to craft a truly unique and immersive shopping experience.
Who Can Create Amazon A+ Content?
To create A+ Content, sellers must be enrolled in Amazon Brand Registry, a program designed to protect and enhance a brand's presence on Amazon. Brand Registry requires a registered and active trademark for the brand in question. Once enrolled, sellers gain access to the A+ Content feature within their Seller Central account.
Is A+ Content on Amazon Free?
The A+ Content feature in and of itself is offered for free. While the benefits of A+ Content are substantial, sellers do incur a cost associated with A+ Content creation, typically on a per-ASIN basis. However, the potential return on investment in terms of increased sales and brand visibility often justifies the expense. The cost of A+ Content creation can start anywhere from $700 USD all the way up to $6000, depending on the level of customization and type of photography involved.
Is A+ Content on Amazon Worth It?
Determining the value of A+ Content depends on several factors, including the nature of your products, your target audience, and the presence of A+ content on your competitors' product listings. If you find yourself in a market where all your competitors have invested in A+ content for their listing pages, choosing not to adopt this feature could make competing with them nearly impossible.
On the flip side, if your competitors have not yet invested in A+ content, then as a seller, you could get away with not having it either. However, being the only or one of the few sellers with A+ content on your product detail page could provide a competitive advantage in the form of better conversions and taking away market share from your competition.
The decision is easy, put yourself in the buyer's shoes and imagine you were presented with this product description section: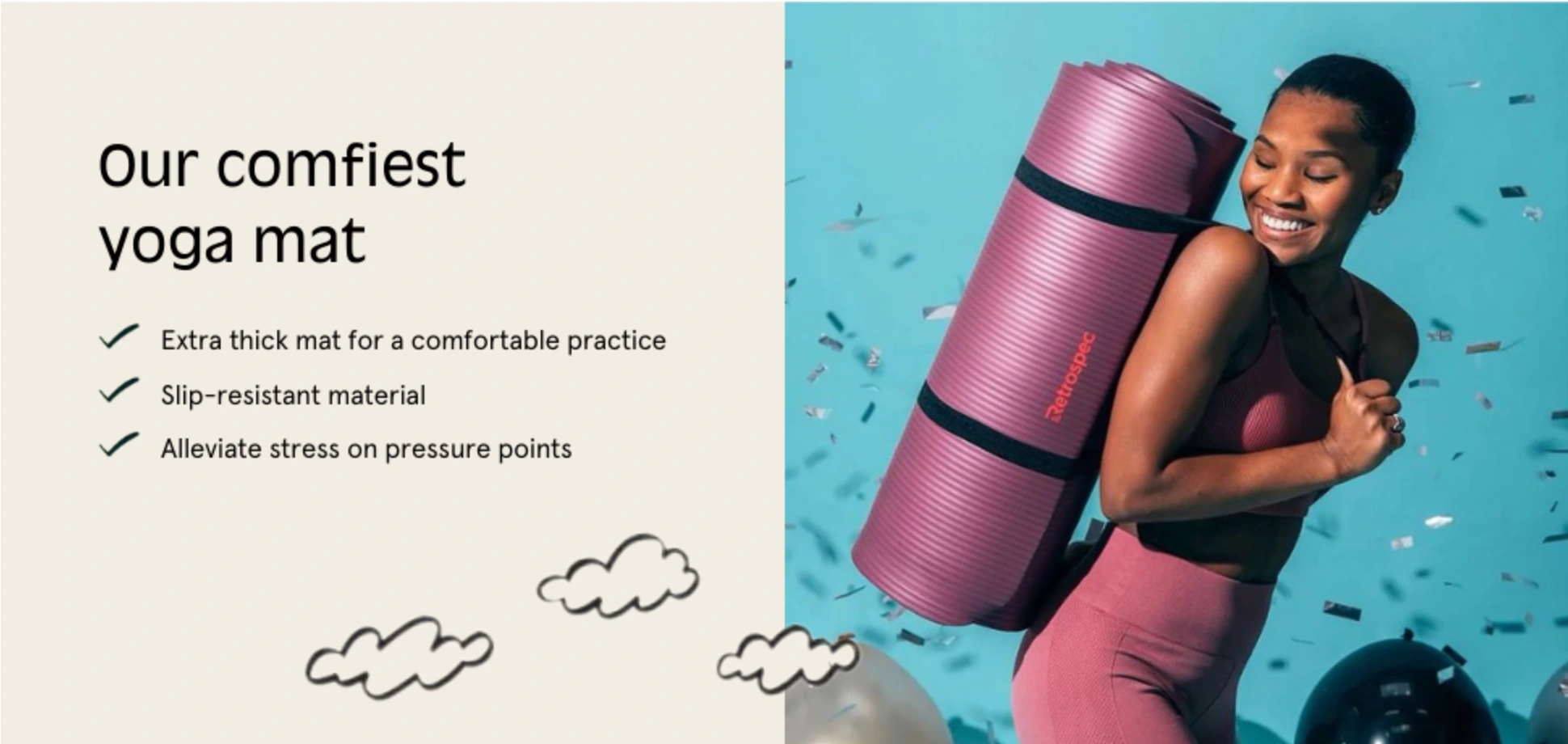 And then this:

Chances are that you will go for the first option because not only is option 1 easy on the eyes, it is also easy to digest information that is presented in the form of images. That being said, for sellers with a limited budget, the cost-effectiveness of A+ Content should be carefully evaluated.
What Are the Requirements/Guidelines for Amazon A+ Content?
Creating effective A+ Content involves adhering to Amazon's guidelines to ensure a seamless integration into the platform.

Remember that each module has its own set of requirements. Before starting the design process for any images, ensure you check the specific requirements of each module.
What Are the Restrictions for Creating A+ Content?
While A+ Content allows for creative freedom, there are certain restrictions to ensure that content remains appropriate and aligned with Amazon's standards. Some common restrictions include:
No External Links: A+ Content cannot contain external links to websites or other e-commerce platforms.
No Contact Information: Contact information, such as email addresses or phone numbers, is prohibited in A+ Content.
No Misleading Claims: A+ Content should not make false or misleading claims about the product.
No Offensive Content: Content that is offensive, discriminatory, or violates Amazon's content policies is not allowed.
Apart from these general restrictions, each module comes with its own set of requirements and limitations. For example, there are character limits for the text you can include in text modules, and limits on the maximum number of metrics you can include in the comparison chart.
Where Do You Add A+ Content in Amazon Seller Central?
Adding A+ Content to your Amazon listings is a straightforward process within Amazon Seller Central. Once enrolled in Amazon Brand Registry, sellers can access the A+ Content Manager through the left-hand side menu, under the advertising tab.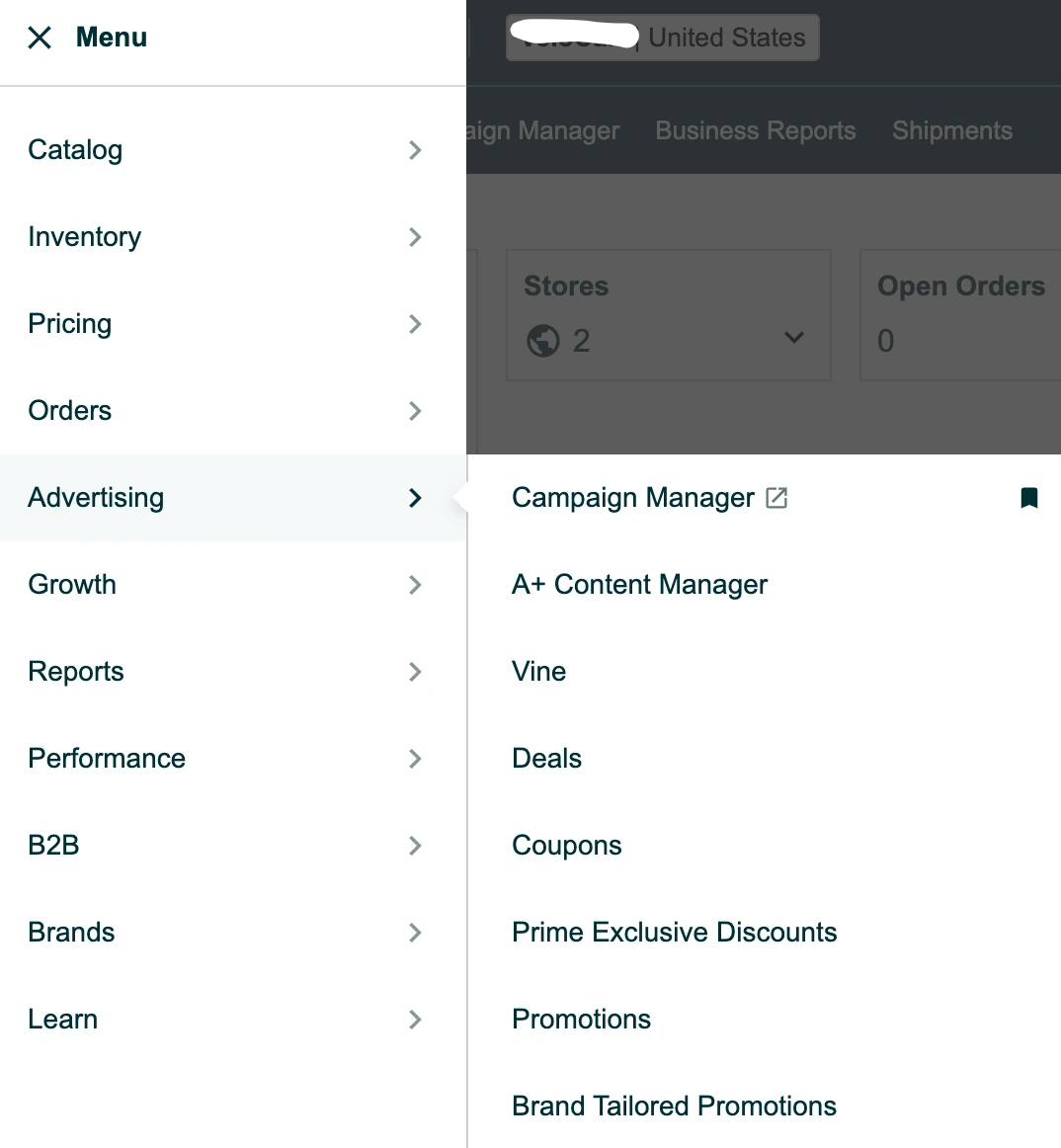 Upon entering the A+ Content Manager, look for the "Start creating A+ Content" button in the top right-hand corner.

Clicking on this button will redirect you to another page, where you'll find an option labeled "Basic." Click on this option to access the content details page.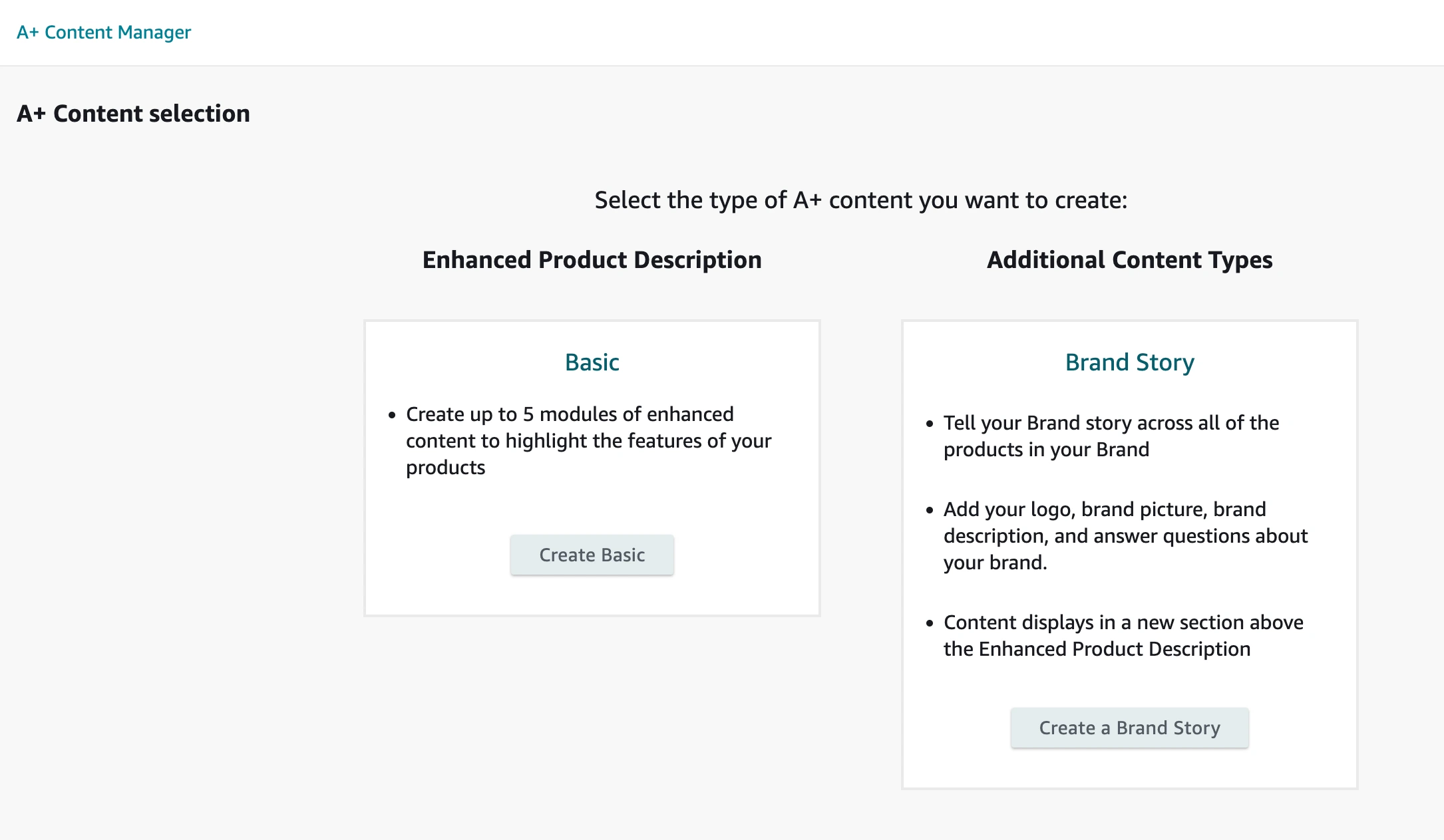 Here, you can initiate the content creation process by clicking the "Add Module" button.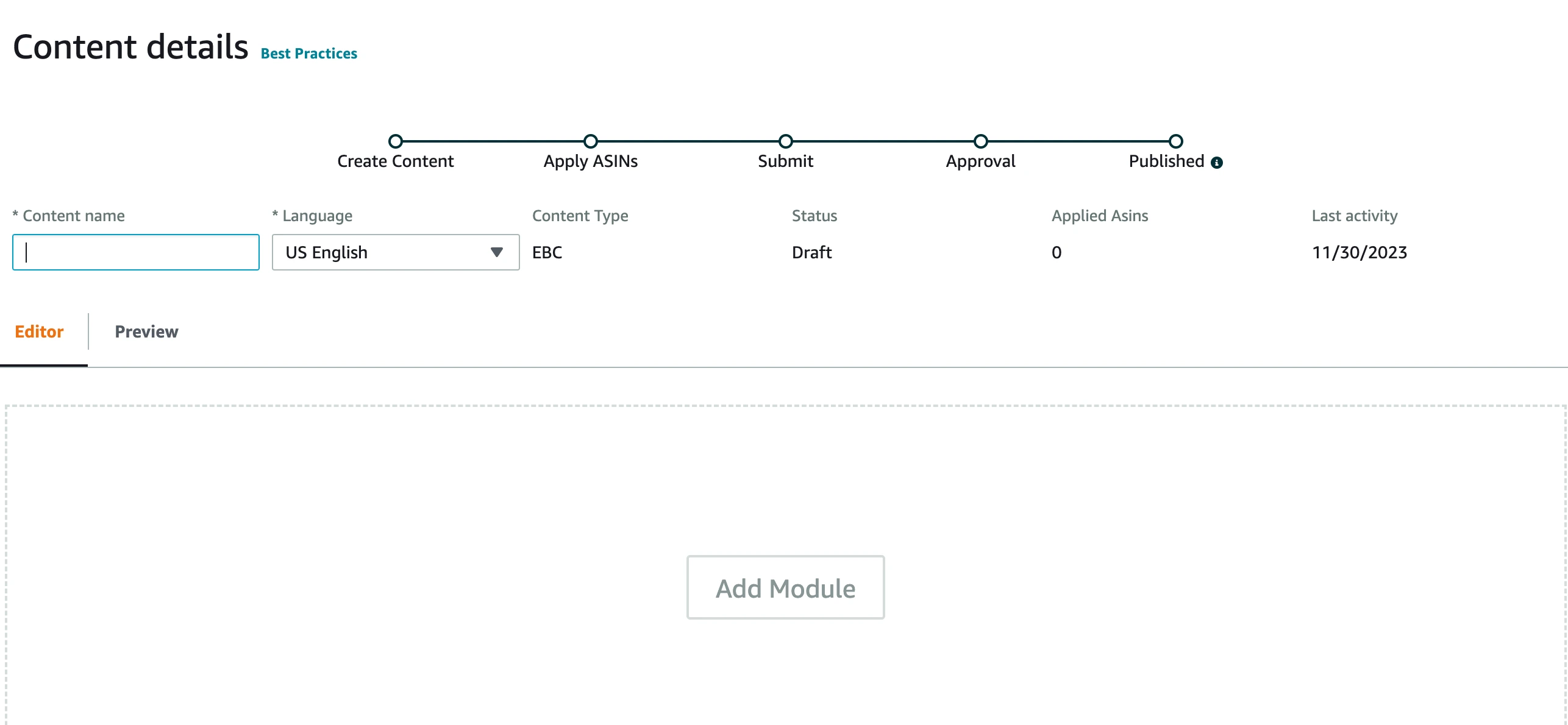 Upon clicking this button, a selection of A+ Content modules will appear. Choose the relevant module based on your product needs and begin designing your content layout.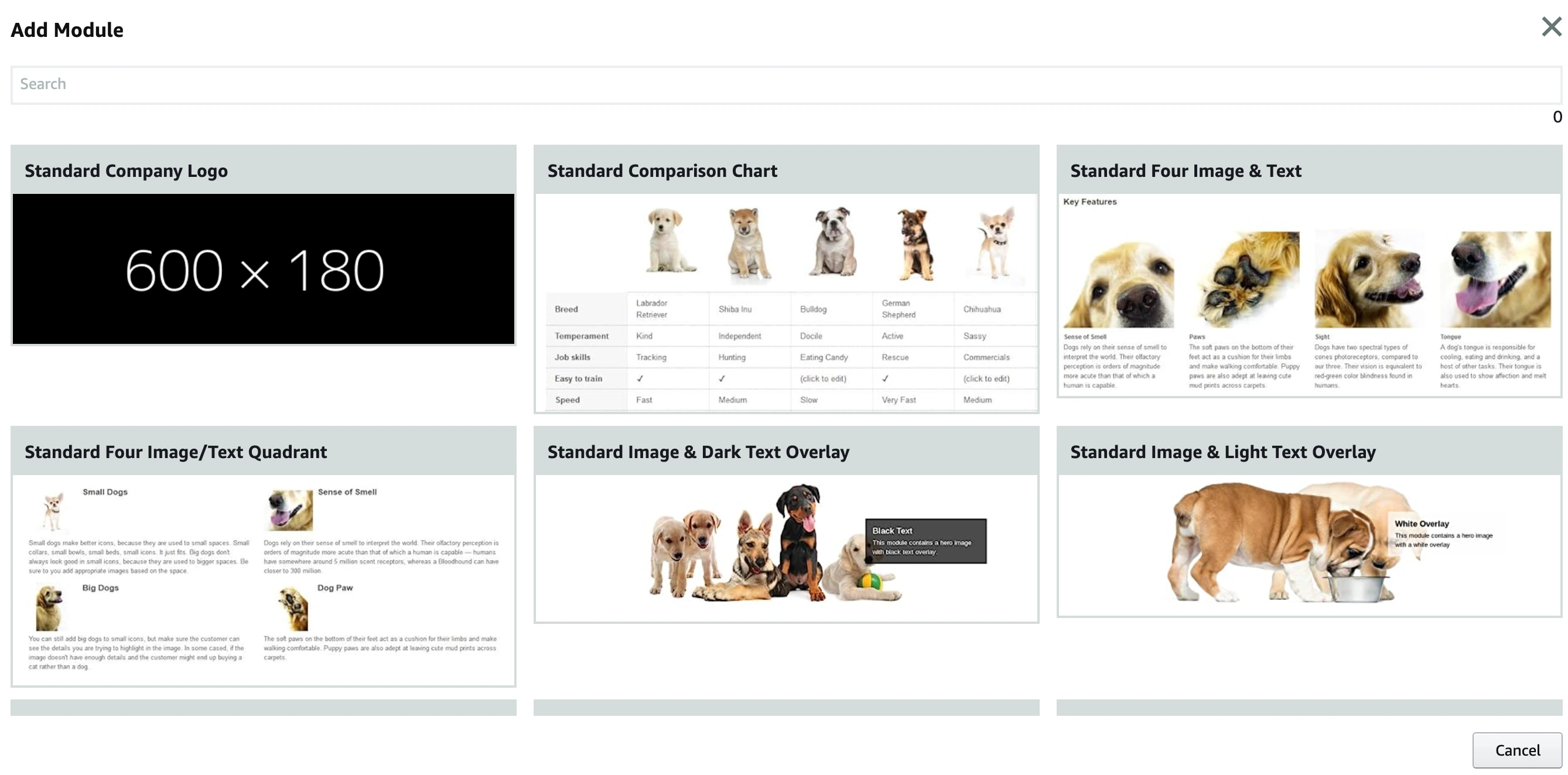 After finishing the upload of your content to the designated modules, click the "Next: Apply ASINs" button located in the top right-hand corner of your screen to associate the content with the appropriate ASIN in your catalog.

Select the ASIN you want this content to be uploaded to and hit the "Next: Review & submit" button to submit your content for review. Once it's been reviewed and approved by Amazon, it will reflect on your Amazon listing.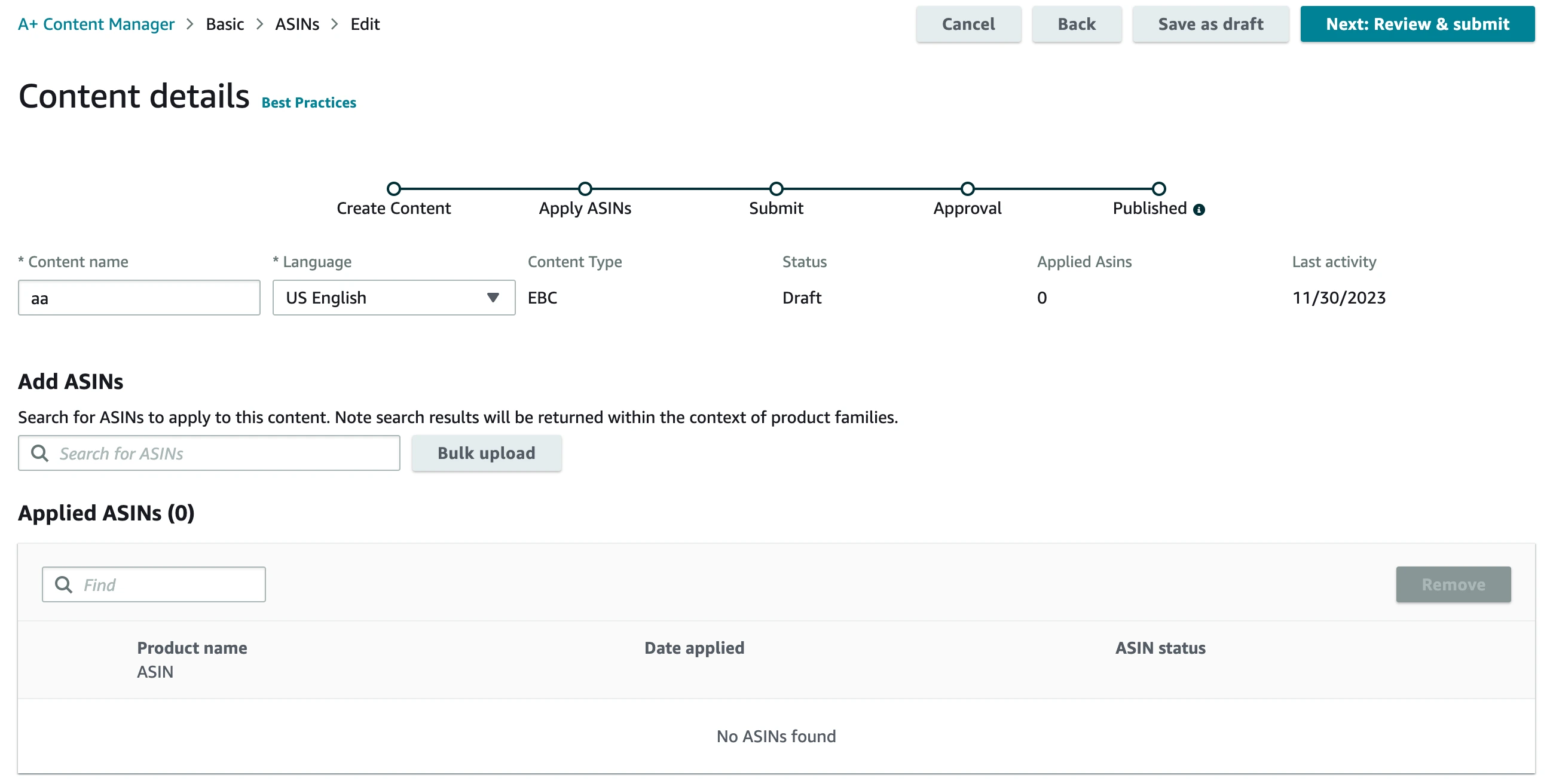 If your Seller Central account is new and you have not previously submitted any A+ Content then the review process could take up to 7 days. However, if you've previously submitted A+ Content, then the review process could just take 24 to 48 hours. This step-by-step process ensures a seamless experience for sellers looking to enhance their product listings with A+ Content.
Tips for Creating Great A+ Content
Highlight Product Features and Benefits
One of the primary objectives of A+ Content is to provide customers with a detailed understanding of the product's key features and benefits. Select the modules that will best showcase and organize your information. Use the Standard Four Image & Text module, the Standard Three Images Text module or the Standard Four Image/Text Quadrant module, depending on the number of unique features you have. These modules make it easy for your buyers to digest the information you give them.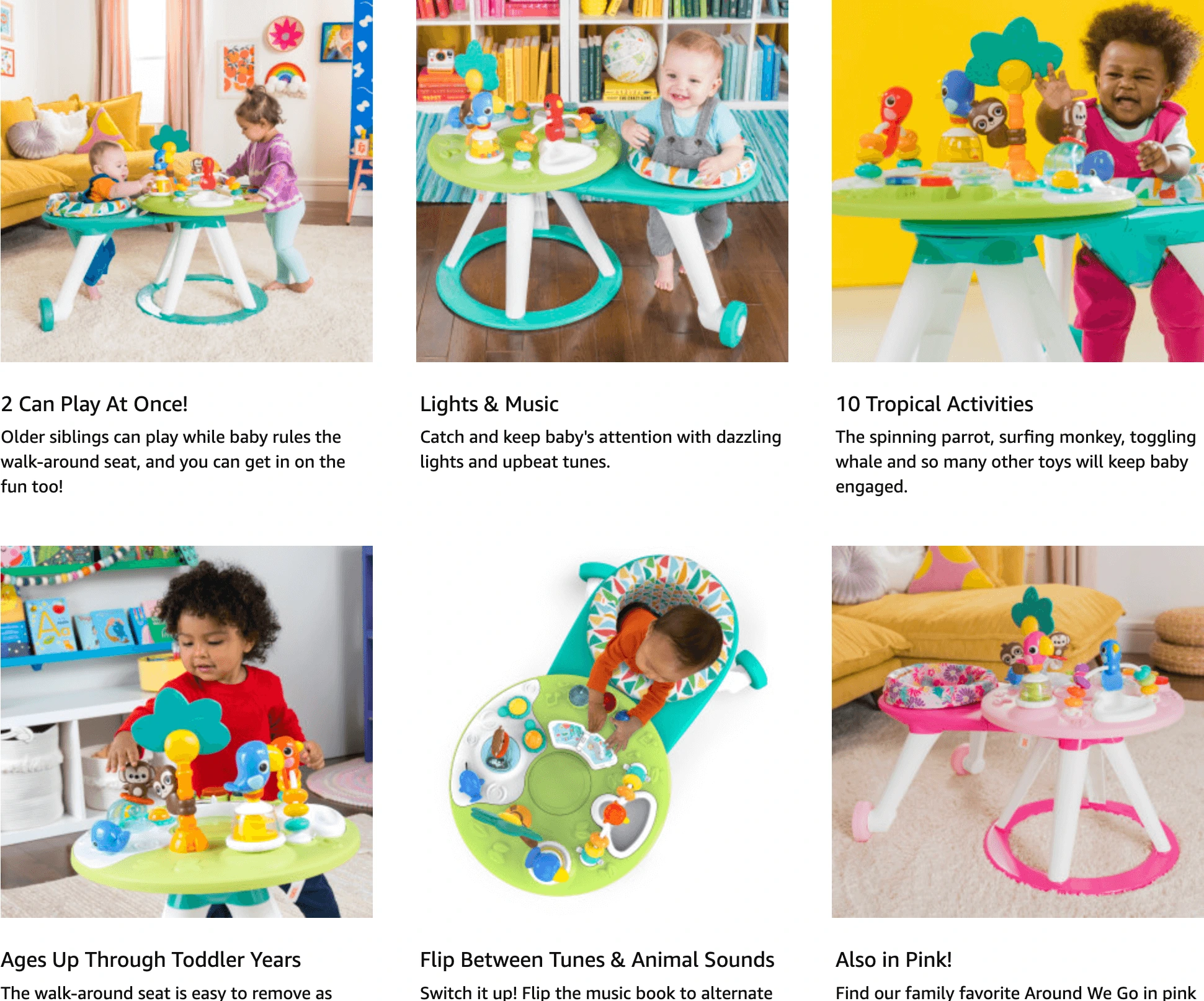 Tell Your Brand Story
A+ Content is an opportunity to weave a narrative around your brand. Use this space to tell the story of your brand, its values, and what sets your products apart. Your brand story can be communicated through multiple modules, one of the best one is through the Standard Image & Light Text Overlay or the Standard Image & Dark Text Overlay. Pro-tip: Skip using the text overlay, instead embed the text into the image design to give the banner a premium look.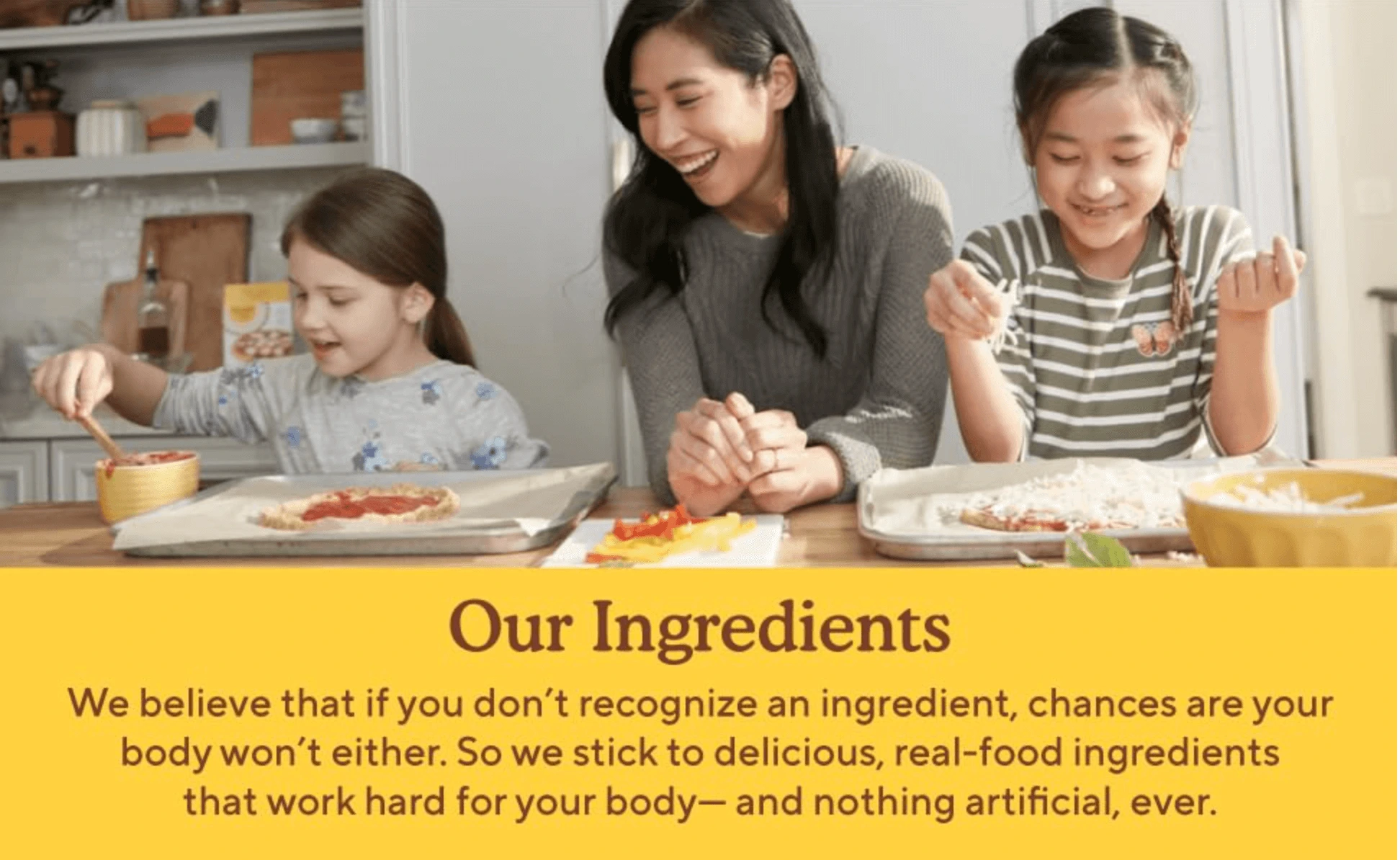 Reduce Returns and Negative Reviews
Address common customer concerns preemptively in your A+ Content. If there are specific issues that customers often raise in reviews or return requests, use A+ Content to provide clarity. This proactive approach can help set accurate expectations, reducing the likelihood of negative reviews and returns.
One effective approach is to use the Standard Comparison Chart module with metrics to help customers choose the most optimal product for their needs, hence reducing negative reviews and returns. Brand owners with a diverse range of similar products can benefit significantly from this module type.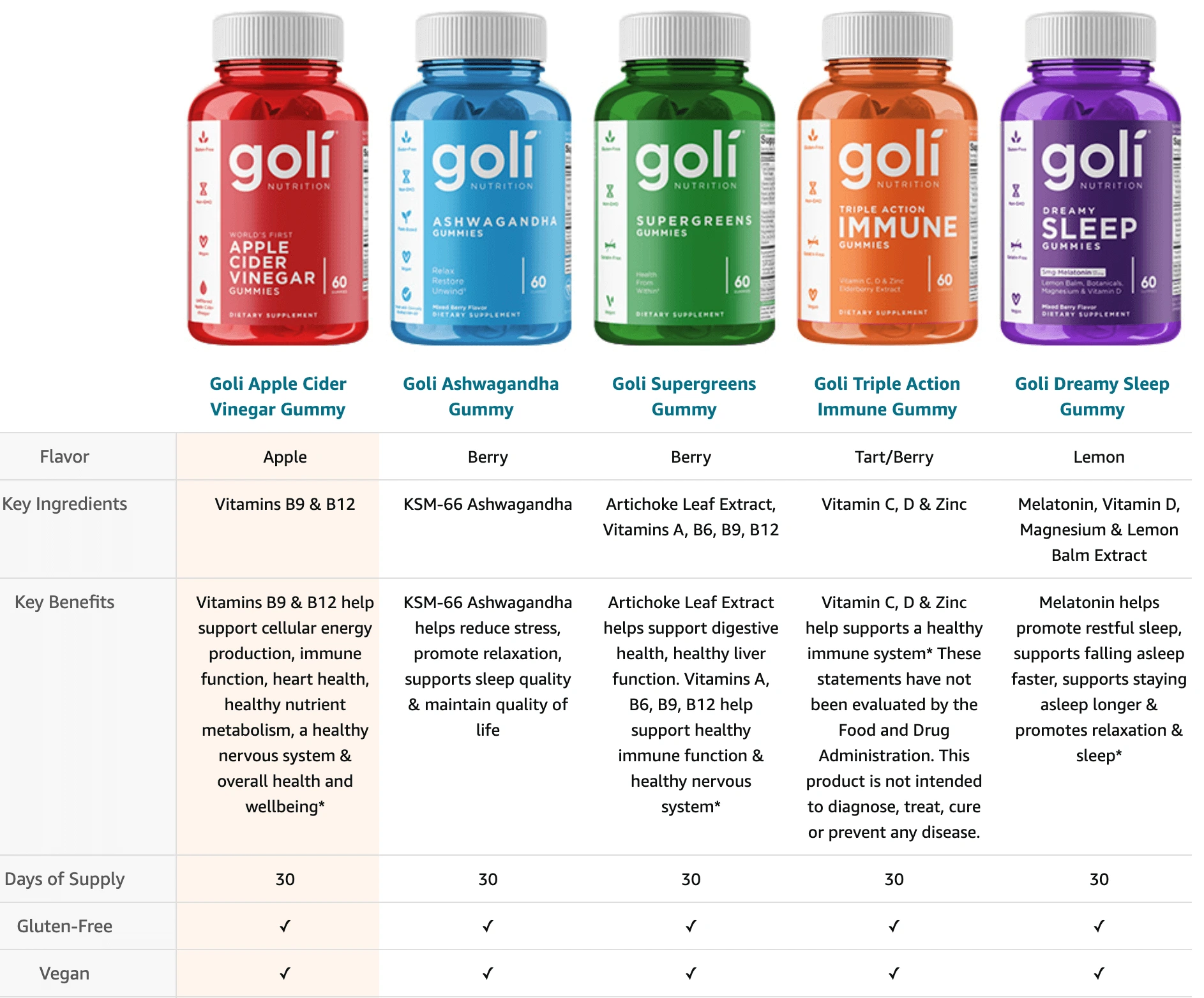 Answer Common Customer Questions on the A+ Content
Anticipate the questions customers might have about your product or check your competitors Q&A section to be able address those questions in your A+ Content. This not only provides valuable information to potential buyers but also reduces the need for customers to seek additional clarification, streamlining the purchasing process.
The Standard Four Image & Text module is the best way to talk about all possible issues, key features or missing information. For instance, a big question brands selling water bottles get asked is whether the bottle is car cup holder friendly, so this brand does a great job at addressing that in their A+ Content module.

How to A/B Test Amazon A+ Content
A/B testing, or split testing, is a valuable strategy to optimize the effectiveness of your A+ Content. You can now test multiple versions of your content to see which converts better. There are two ways to conduct A/B testing, either through Helium 10's Audience Tool or through Manage Your Experiments (MYE) within Seller Central.
Audience enables sellers to test their images and copy before the listing is live, assisting them in crafting the most effective listing. I would recommend using this tool if you are still in the ideation stage of your A+ Content design. You can create and improve multiple versions of your content with this tool and then boil it down to two unique designs to further test it. The process of setting up a poll is swift and straightforward. If you would like to learn how to conduct a poll on Audience, watch this video!
Manage Your Experiments (MYE) is a content optimization program within Seller Central, empowering Amazon sellers to conduct A/B tests on product titles, images, descriptions, bullet points, and A+ Content, assessing which versions are more likely to convert to sales. The data is collected in real-time, exposing both versions to the audience simultaneously. One version is displayed to half the audience, while the other version is shown to the remaining half. The platform also features an auto-publish function, automatically making the winning version live, eliminating the need for manual updates.
To get optimal results, set the experiment duration to "Experiment to Significance" so that the experiment ends only when there is conclusive data. Aim to make Version A and Version B markedly different from each other; the greater the difference, the higher the likelihood that observed performance variations are meaningful and not due to random chance. MYE has demonstrated the potential to increase sales by up to 25%.
Here's a step-by-step guide to conducting A/B tests through MYE for your A+ Content. Begin by navigating to the menu bar in Seller Central. Locate the "Manage Experiments" option under the brands tab and click on it, leading you to the MYE page.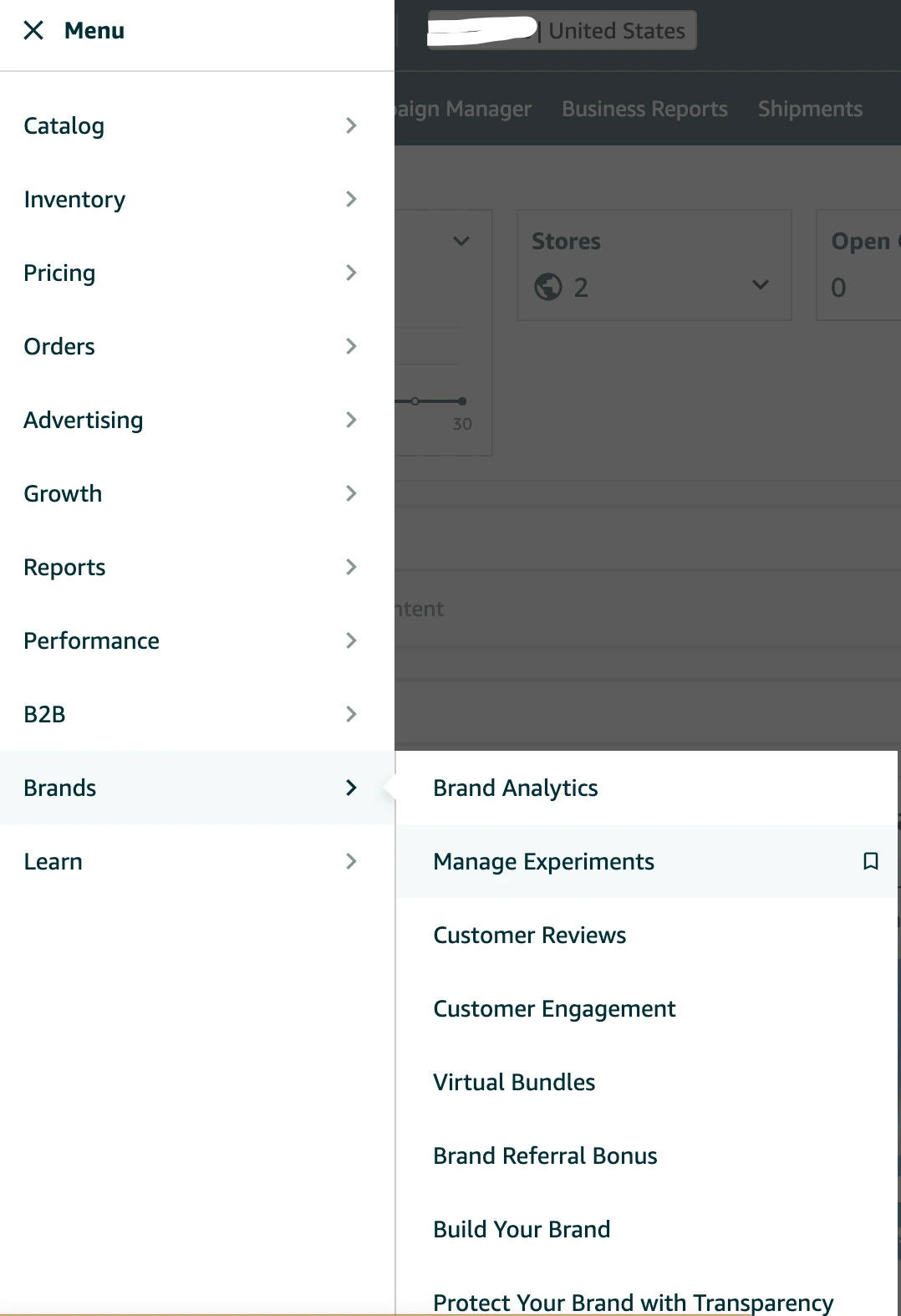 In the right-hand corner, click on the "Create a New Experiment" button.

A dropdown menu will appear; choose A+ Content from the options.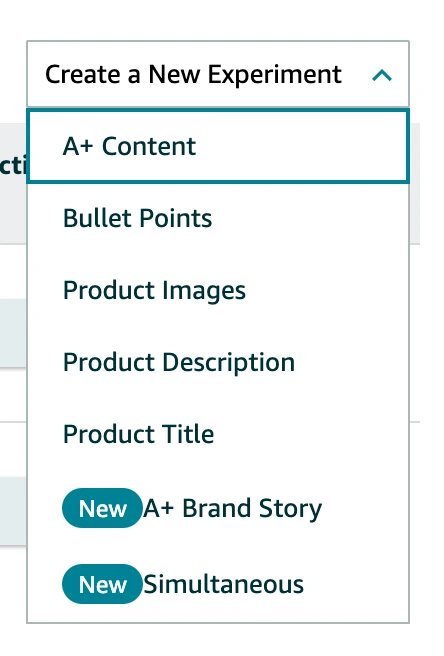 This action redirects you to another page where you can select the ASIN you wish to run the experiment on.

To get an in-depth tutorial on running effective split tests, read our blog on Amazon A/B testing!
Conclusion
Amazon A+ Content is a potent tool for online sellers looking to elevate their product detail page and create a more engaging shopping experience. By investing in A+ Content, sellers can differentiate their products, build brand loyalty, and ultimately drive sales. However, success with A+ Content requires a thoughtful approach, adherence to guidelines, and a commitment to continuous improvement through strategies like A/B testing.
In this competitive landscape, adapting to new features and optimizing your approach is key to staying successful. Amazon A+ Content offers a valuable opportunity for sellers to not only showcase their products but also to build a brand narrative that resonates with customers.
FAQs
Frequently Asked Questions
Yes, there are third-party tools available that can help you design your A+ Content. Some commonly used tools are Adobe Photoshop and Canva. You can also use tools like AI to design your content.
Amazon recommends a different set of dimensions for each individual module. Since every module has a unique sizing requirement, it is important to check the dimensions of the module you want to use before designing an image for it.
No, A+ Content is optimized for desktop only. However, before you upload your A+ content modules check how it appears on a mobile device.
As of the latest information, Amazon does not allow videos in Basic A+ Content. Only Premium A+ Content has video modules. To go around this limitation, you can add a video to your Amazon listing instead.
Yes, A+ Content is indexed by Amazon's search algorithms. While the primary purpose is to enhance the customer experience, the content may indirectly impact search rankings through improved conversion rates.
Yes, you can edit A+ Content even after it's been published. However, every time you want to make changes to your content, it will need to be submitted for Amazon's review again. This flexibility allows online sellers to make updates based on customer feedback, performance data, or changes to the product or brand strategy. The only limitation is that the review process takes about 24 to 48 hours.
Achieve More Results in Less Time
Accelerate the Growth of Your Business, Brand or Agency
Maximize your results and drive success faster with Helium 10's full suite of Amazon and Walmart solutions.