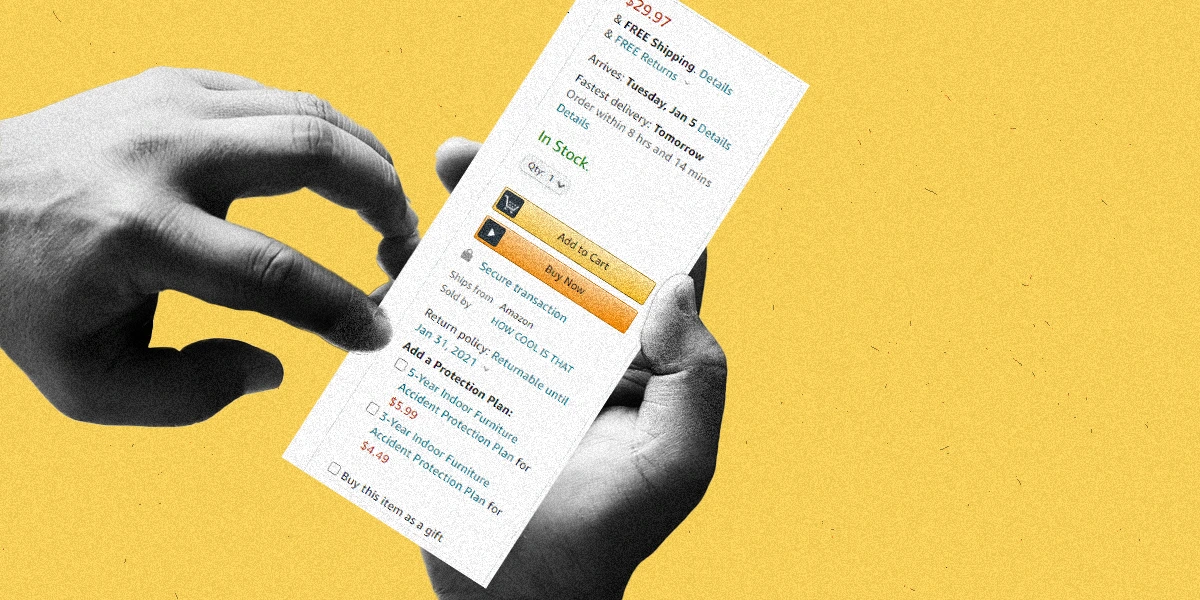 What Is The Amazon Buy Box? + Here's How to Win It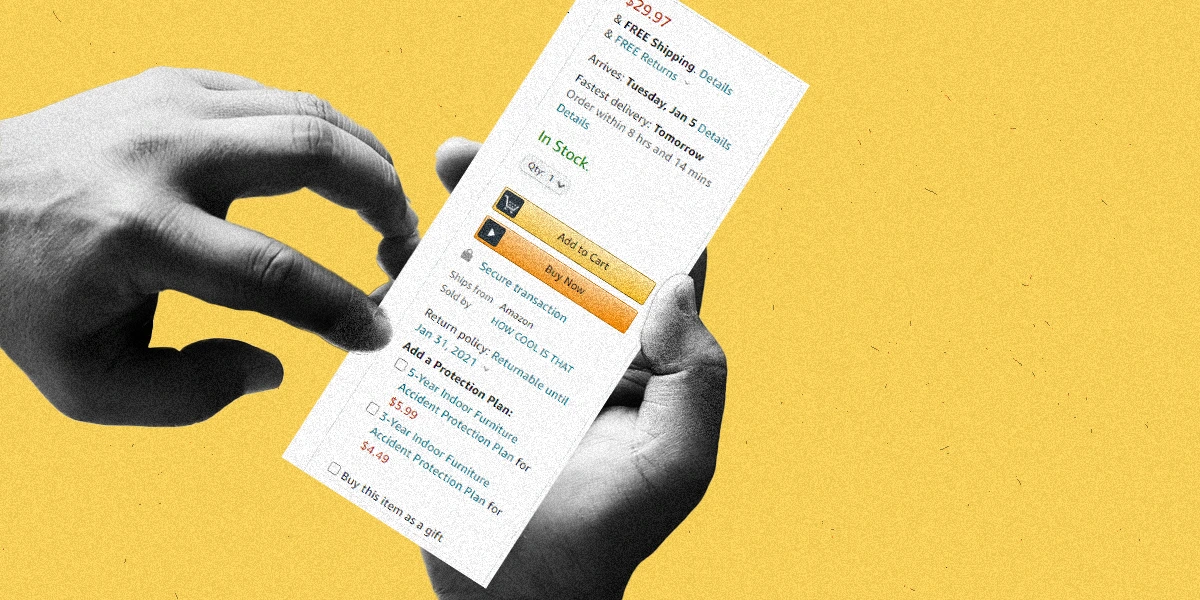 If you're selling on Amazon, you know about the Buy Box. But, how much do you really know? Amazon sellers instinctively know that it's important to get the Buy Box, but often, that's as far as it goes.
It's like the concept of gravity. We know it's really important even if we don't understand the science behind it.
This post will explain exactly why it's so important, and how to make sure that you're eligible. Most importantly, it will show you how to greatly improve your chances of getting it.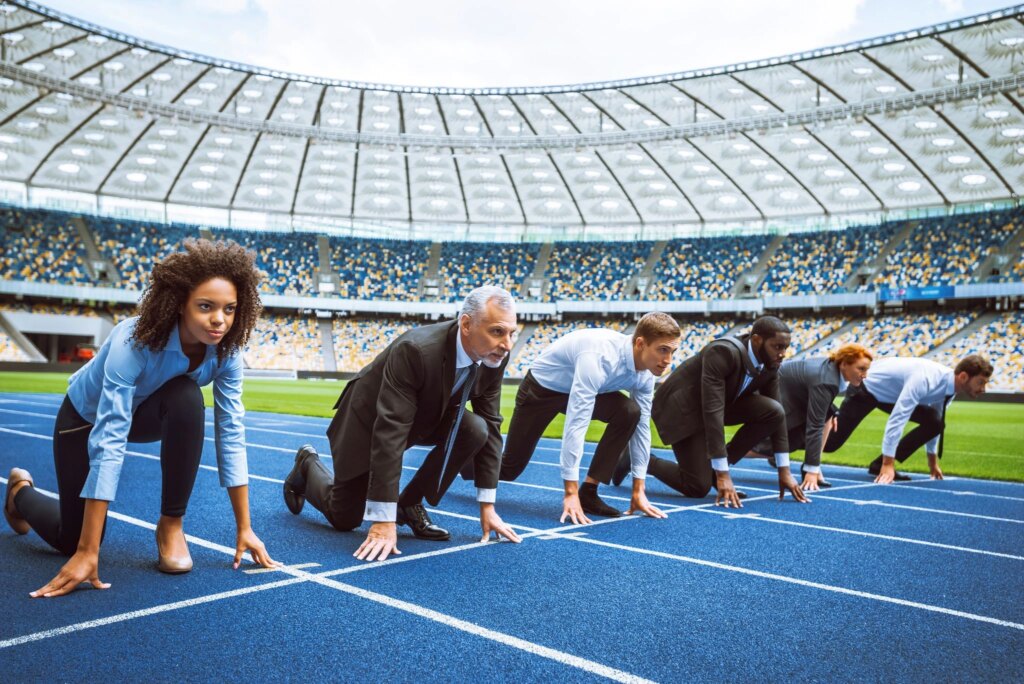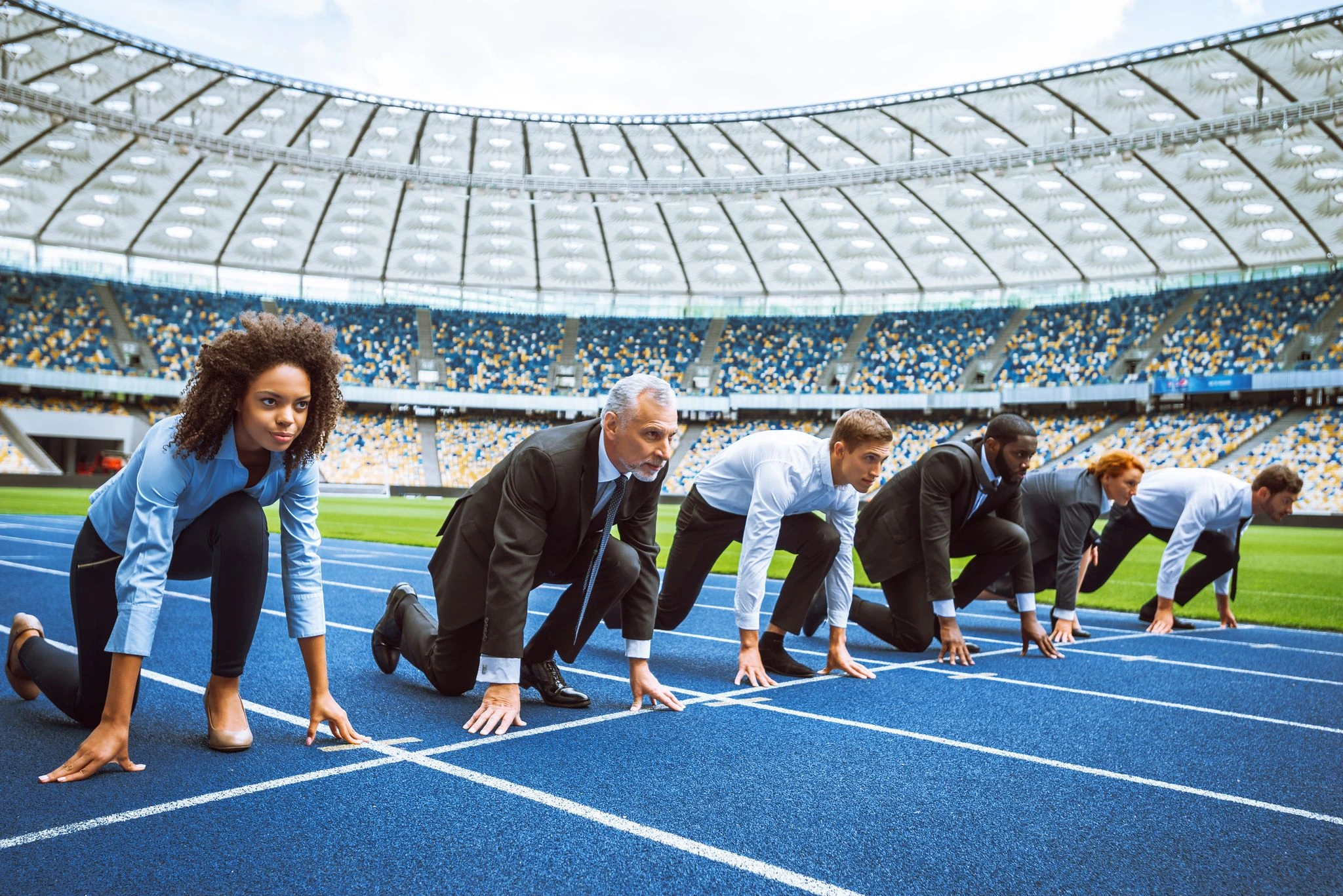 What is the Amazon Buy Box?
Amazon is determined to make the checkout process as easy as possible for the buyer. They do that by reducing the number of decisions a buyer needs to make. That's where the Buy Box, known on Amazon sometimes as the Featured Offer, comes into play as a tool to streamline the buying process.
The Buy Box (or Featured Offer) refers to the white box on the right side of the Amazon product detail page. That's where Amazon customers can quickly and easily add items for purchase to their cart.
Amazon's Buy Box helps solve the problem by clearly showing buyers, (many of them in a hurry), what Amazon considers to be the best "deal."
Over 90% of purchases on Amazon start by a click of the Buy Box. That gives an idea of how important it is to sellers on Amazon.
But that's just one of the ways that Amazon customers can find your product listing.
When a seller lists eligible products on Amazon, all customers browsing the site can find their products (and purchase them), as long as the items can be shipped to the customer's shipping address.
Customers can add products to their shopping carts using one of the following three methods:
By using the Add to Cart button (the Buy Box).
---
By browsing offerings in the Other Sellers on Amazon box. Customers can then click Add to Cart next to the offer the customer wants to purchase.
---
By clicking the New and Used link and browsing all offers for an item. Customers can then click Add to Cart next to the seller from whom the customer wants to purchase the product.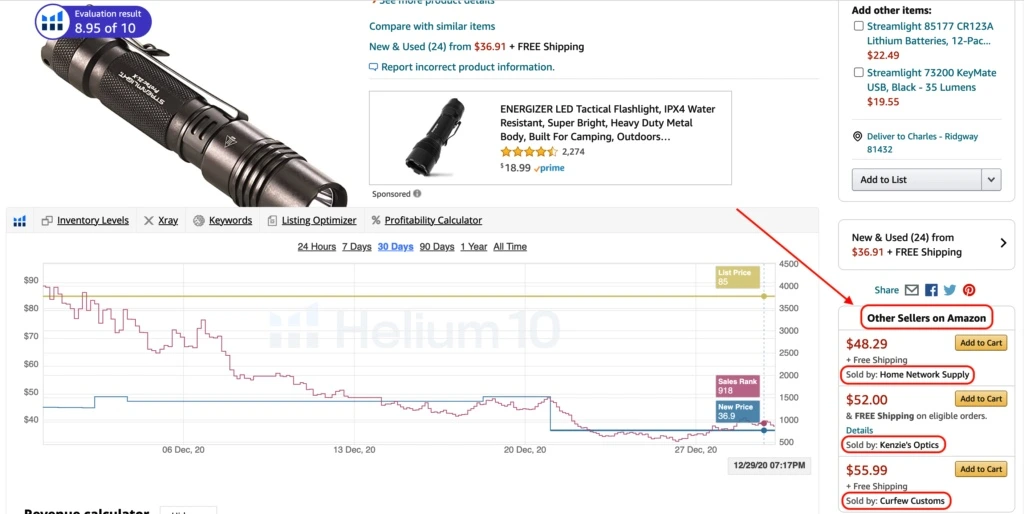 ---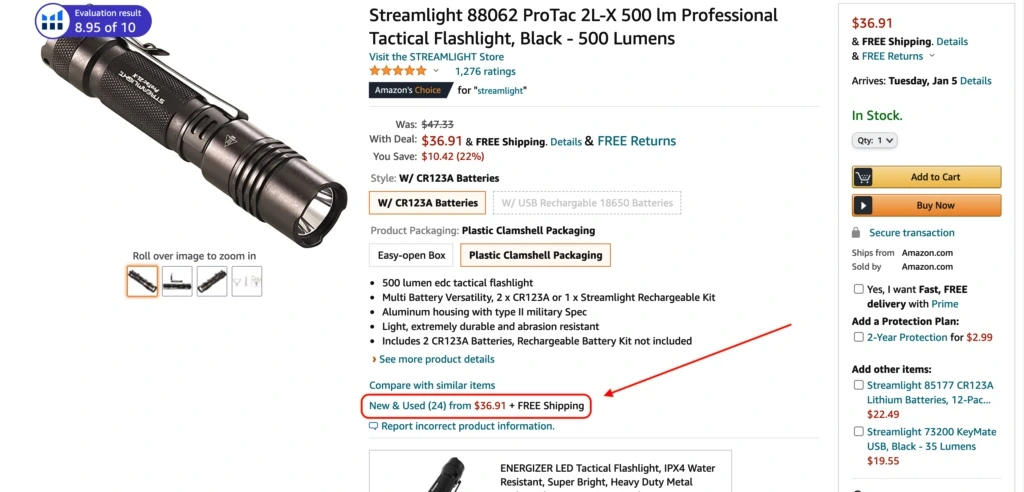 Amazon says that it selects the Featured Offer (Buy Box) from the pool of eligible offers based on, "among other things, price, availability, and the customer's shipping address."
How To Make My Product Eligible For The Amazon Buy Box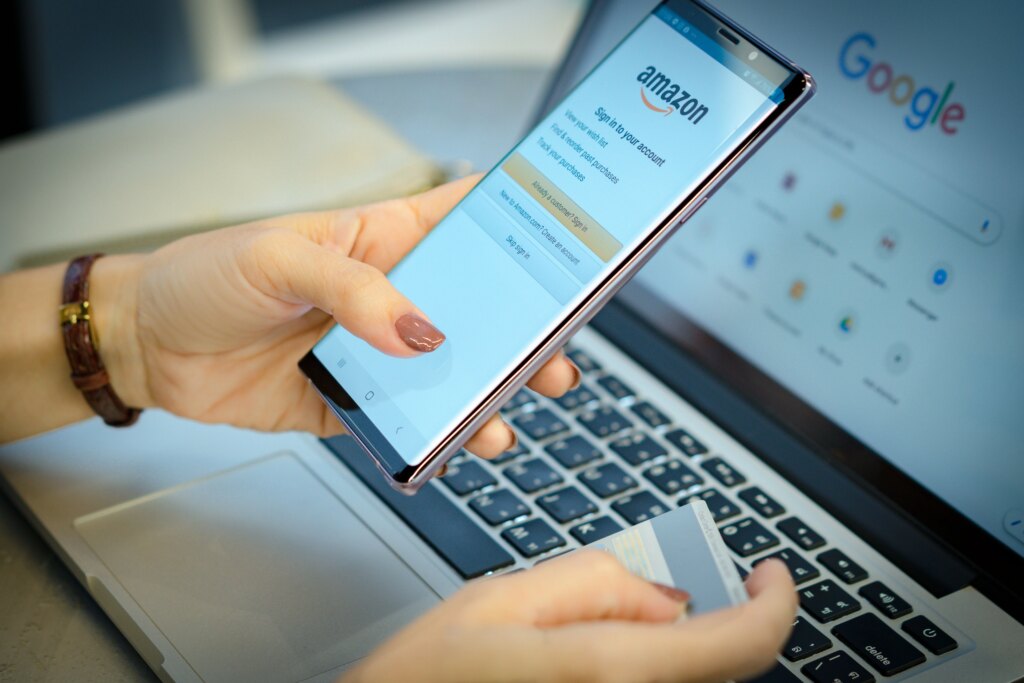 First, ensure seller eligibility  
Second, go to Manage Inventory on the Seller Central page and then click Preferences.
Third, select Featured Offer (Buy Box) Eligible, and at the bottom of the page, click Save Changes.
Lastly, the Featured Offer (Buy Box) Eligible column will display the status for  each of your ASINs.
Amazon's marketplace is composed of more than just private label sellers. wholesale sellers, arbitrage and drop shippers are all competing with each other for online business (and the Buy Box).
A private label seller buys (or has produced) a product from a manufacturer, then labels and markets them using their own brand. Once that happens, in theory, you are the only one selling that particular product. Because of that, you should have Amazon's Buy Box for your own product. If you don't, it should raise an immediate red flag for you.
In most cases, an Amazon product sold through Fulfilment by Amazon (FBA) will take precedence over a product that is sold through Fulfillment by Merchant (FBM).
Recently however, Helium 10's Director of Training and Chief Brand Evangelist, Bradley Sutton has written about the increase in Amazon awarding the Buy Box to FBM sellers.
Because of COVID and Amazon's prioritization of shipments, FBM orders were in a position to reach buyers before FBA shipments from Amazon's own warehouse. That's why Bradley recommends (if they're set up for it) that sellers consider dual listing their products with two ASINs, one for FBA and one for FBM.
There are five more reasons why Bradley thinks that Amazon sellers should consider Fulfillment by Merchant, and you can read about them here.
At this point, it comes down to a number of factors that Amazon has identified as important factors in their consideration of who is worthy of the Buy Box.
1. Price your items competitively
There are a few ways to check and make sure you're pricing your items competitively.
Visit Amazon's Manage Pricing page where the Featured Offer is indicated, even if it isn't yours. Then, see the Pricing Dashboard for real-time data about your prices and how they compare to other offers. You can also view your pricing recommendations in the Selling Coach Pricing Report.
2. Offer faster shipping and free shipping
Sellers who offer faster shipping options are more likely to receive the Buy Box. It's simple, in most cases, most buyers won't look past the Prime shipping label. You can look up Amazon's available options in their Shipping Settings.
3. Provide great customer service
Amazon sellers know how crucial it is to keep their customers happy and maintain a constant stream of positive feedback. You're not the only one. Amazon also keeps track of the seller feedback.
4. Keep stock available
One sure way to lose the Buy Box is to run out of stock. If you don't have a product to sell, it's hard to win the Buy Box.
As importantly, running out of product shows Amazon that you might not be ready for Prime time. Above all, Amazon is focused on their customer's experiences. If Amazon's customers want to buy a product and you don't have it to sell, that's a mark against you in their eyes.
The best way to make sure this doesn't happen to you is take advantage of Helium 10's new Inventory Management tool. From completing supplier orders to sending inventory to Amazon, you can handle your time-consuming logistics in one space. With Inventory Management, it's easy to manage your entire inventory from replenishment to sales with automatic quantity updates.
Why Does My Product Not Have The Buy Box?
Sometimes you'll see an Amazon listing without a Buy Box. In some cases that's because Amazon might have found the identical product offered for sale cheaper in an off-Amazon marketplace.
Take a look at this screenshot:
---
No Buy Box. Let's investigate the sellers that offer this product on Amazon. We need to see why none of them have been offered the Buy Box.
---
---
They're all selling it for approximately the same price, $64.45. In the next screenshot you can see why Amazon didn't award any of them the Buy Box.
---
The exact same product was being sold on Walmart for $43.88.
Another way that a seller can lose the Buy Box is by raising the price too much in a short period of time. If a seller's product is consistently priced around 30 dollars, but then they decide to raise the price to 50 dollars, it's possible that Amazon's automatic price gouging detection will "punish" you for raising the price so much, by taking away the buy box.
An Amazon Update to Pricing Health (December 29, 2020)
Amazon's Pricing Health page is a new feature from Amazon that provides an overview of your Featured Offer (Buy Box) eligibility, sales conversion from a pricing point of view, and any deactivated offers with potential pricing errors.
Amazon describes the featured offer tab as listing:
All offers currently ineligible to be a Featured Offer on the Product Detail page because they are not priced competitively compared to other retailers outside of Amazon (the Competitive Price). Or, they are priced much higher than recent prices observed in Amazon's store.
When offers are not competitive, consider setting your offer's total price (price + shipping) at or below the Competitive Price.
When offers are priced higher than recent prices, consider setting your offer's total price (price + shipping) in line with the Reference Price(s).
Offers currently eligible to be the Featured Offer, but are not currently the Featured Offer are the result of not being priced competitively compared to other retailers on Amazon (the current Featured Offer price). You can improve your chances of being the Featured Offer by setting your offer's total price (price + shipping) so that it matches or is lower than the current Featured Offer price.
Amazon's Automatic Pricing
In addition, Amazon's Automate Pricing allows you to automatically adjust prices on SKUs in your catalog in response to events such as the Featured Offer (Buy Box) price. That way, you won't have to revisit the SKU every time you want to change your price.
Amazon now says that you can now enroll in the new Competitive Price Rule from the Pricing Health dashboard 107 with just two clicks. The Competitive Price Rule by Amazon matches the Featured Offer price on all offers for the same ASIN and condition, compares the price from retailers outside Amazon, and continues Automated Pricing after updating prices elsewhere.
Simply select the item to review its Automate Pricing 25 details, which include the recommended minimum and maximum prices. The recommended minimum and maximum prices are based on historical trends for the Competitive Price. Alternatively, you can also set your own. After reviewing the price guardrails, you can then enroll to restore your Featured Offer eligibility.
Final Thoughts
Amazon is all about their customer's experience. In that way, their mission and yours should align. Take the time to create a good listing, price it fairly, get it to your customers quickly and keep your product in stock. That will keep both Amazon and your buyers happy.
When it comes to selling on Amazon, details matter.
In these challenging times, Amazon and every other online marketplace are just going to continue to grow.
Conventional ways of doing business might be enough to keep your business going, but it takes the ability to adapt and change with the times to really crush it!
Helium 10 is here to help you every step of the way.
Frequently Asked Questions
Achieve More Results in Less Time
Accelerate the Growth of Your Business, Brand or Agency
Maximize your results and drive success faster with Helium 10's full suite of Amazon and Walmart solutions.