Compatible with: Amazon
Your roadmap to selling on Amazon is here.
Get all the training and tools you need to start and grow your business on Amazon with Freedom Ticket and Helium 10.
Meet your teacher, Kevin King.
He's one of the leading Amazon sellers in the world. Kevin has sold millions of dollars worth of products on Amazon, and he'll show you how you can, too.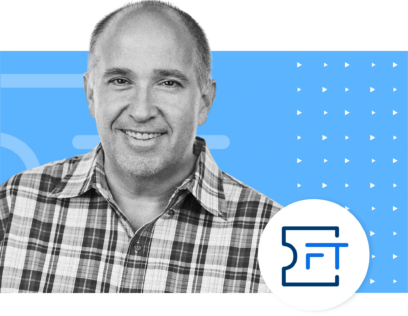 Freedom Ticket is the premier Amazon FBA course on the market.
Voted Best Amazon FBA Training Course by Seller Poll
Over 2,200 Certified Students
Over $370 Million in Annual Sales from Certified Students
I have taken 4 courses over the last 2 years and this by far has the most detailed information for a new seller out of any course.
Hands down the most informative, complete, systematic, easy-to-follow Amazon course I have ever seen.
This was the best decision I have ever made to take the Freedom Ticket course.
A real path to a real business.
This isn't some "get rich quick scheme." Selling on Amazon is a real career that requires the right training and knowledge. But if you put in the work, success is waiting for you.
Week 1
Intro to Selling on Amazon
There's never been a better time to sell on Amazon.
Week 2
Basics of Amazon Selling
What to expect when you start.
Week 3
All About Money
Crunch some cashflow numbers before diving in.
Week 4
Finding a Product to Sell
Research your competition and choose wisely.
Week 5
Getting Your Product Made
Learn how and where to source.
Week 6
Freight & Logistics
International shipping isn't that hard with these steps.
Week 7
How to Make Sales on Amazon
Compete with the heavy hitters and win.
Week 8
How to Create Your Sales Page
Create a listing that converts like crazy.
Week 9
Launching Your Product
It's time to start selling!
Week 10
Using Amazon Advertising
Level up your product ranking and sales with advertising.
Helium 10 is the best all-in-one software to research, source, and sell products on Amazon.
Voted Best Amazon Software Company by Seller Poll
Voted Most Popular Keyword & Product Research Tool by EcomCrew
More than 2 Billion Data Points Processed Daily
7-Day Money Back Guarantee
You have none of the risk and all of the reward.
If you're not completely satisfied with Freedom Ticket's Amazon FBA course and the Helium 10 suite of tools, let us know within 7 days and we'll give you a full refund, no questions asked.
Start your Amazon business faster than you can say "I'm my own boss"
Get Freedom Ticket Amazon FBA Training + Helium 10's Suite of Tools for $99/month
Start Your Amazon Journey
FAQs
Kevin King tells you his proven methods of success and how he got to making millions of dollars selling on Amazon. He lays out actionable ways you can use his approach and start a profitable business, too. This Amazon FBA course includes downloadable spreadsheets and files to help you get a sense of your numbers, and you can track your course progress along the way. Whether you're a beginner just starting out or an experienced private label seller, Freedom Ticket will give you knowledge other Amazon FBA courses won't tell you.

It's for everybody who wants to start a successful business on Amazon, and who knows it's a journey not a sprint. To benefit from the Amazon FBA training, you need the time to watch the modules and the hustle to use what you learned. This is where theory and practice blend together. This is a real course with real learnings, not a get-rich-quick scheme. If you don't want to work hard, then Freedom Ticket isn't for you.
Once you have watched all of Freedom Ticket, you will unlock the certification test, which quizzes you on the knowledge you've learned from your Amazon FBA training. If you score 70% or higher on the test, then you will officially be certified as a graduate of Freedom Ticket. You even get a digital degree!