How to Create an Amazon Seller Account
You've decided it's time to learn how to create an Amazon seller account. Here is what to know about the Amazon seller sign up process!
Updated on: August 26, 2022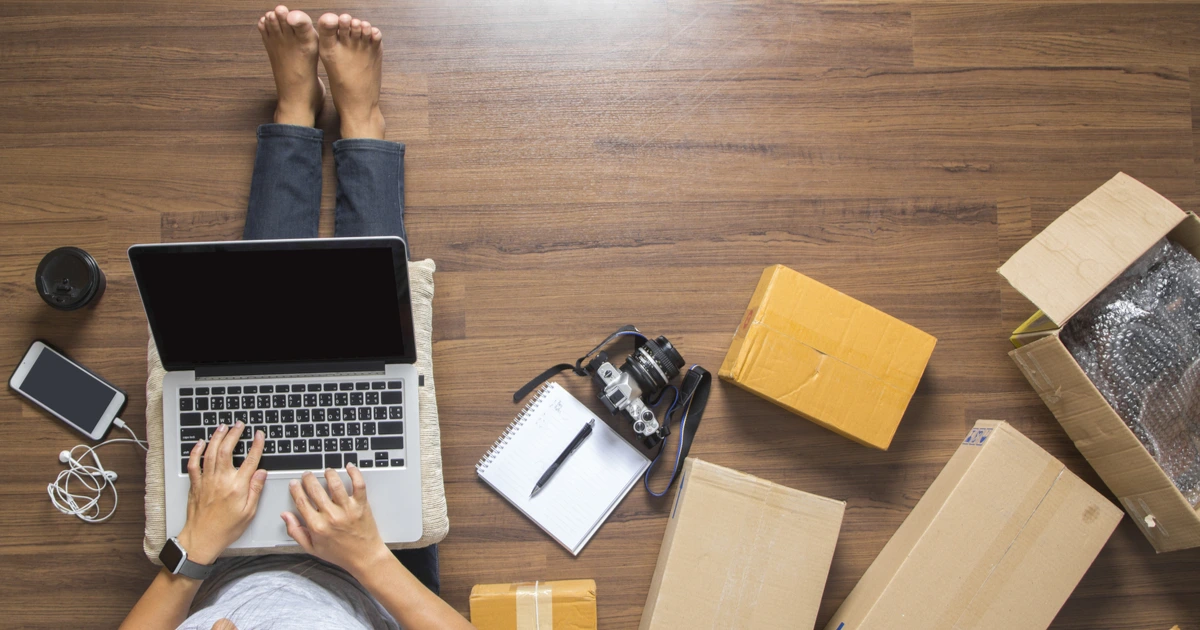 If you're wondering how to start an Amazon business, you're going to first need to know how to create an Amazon Seller Account. Once your Seller Account is up and running, you can start making money on Amazon and take your business to the next level. Whether your goal is to earn passive income or to run a fully-operating Amazon business, our guide will walk you through the steps to sign up to sell on Amazon.
Take a look at the five steps below to get started:
1. Pick a Selling Plan
Amazon offers two selling plans: the Individual Plan and the Professional Plan. Before you think about your Amazon seller account sign-up, you should consider what these plans offer and which is better suited to the kind of seller you want to be. Remember that you can always switch from one to the other, so your first choice is not a forever choice.
The plans are described below:
Individual Plan
The ideal candidate for the Individual Plan is someone who is new to online selling and is planning to sell 40 or fewer items per month. Sellers interested in the Individual Plan typically don't need or want access to advanced selling tools, as they may not be sure what they're going to sell yet. The Individual Plan costs $0.99 per sale. The Individual Plan does not give you access to the Professional Plan's inventory management plans, but at less than 40 items a month, these features might not be needed until you begin scaling your business.
Professional Plan
The Professional Plan is for the larger, experienced dealer who intends to sell more than 40 items per month and knows what they will sell. This seller has or wants the personas given by APIs and fully developed sales reports. The Professional Plan charges a flat monthly fee of $39.99. Your Professional Plan lets you use inventory management tools and order management tools. It also gives you access to the Amazon Market Web Service for uploading, receiving reports, and using API functions. With the Professional Plan, you can also benefit from Amazon's promotions, gift services, and other special listing features. Finally, only the pros can have sales tax automatically collected on their sales.  
2. Determine a Business Model
There are thousands of products to sell on Amazon, which means there are different business models that work better for some products compared to others. With that said, you need to understand the products you want to sell and the business model that works best.
Amazon offers several business models, including:
Retail Arbitrage: With retail arbitrage, you buy low and sell high. Through retail arbitrage, you earn profits from the markup and typically require shopping at outlets or malls for items on sale and selling them for more.
Online Arbitrage: Similar to retail arbitrage, online arbitrage is conducted completely online instead of haunting outlet malls and garage sales for bargains.
Wholesale: With the wholesale business model, you buy products in bulk directly from the manufacturer and maintain your inventory. This is much more expensive than either of the arbitrage models.  
Private Label: The private label business model requires you to buy unbranded products from a manufacturer and label them as your own. Again, this requires maintaining a fairly significant inventory and perhaps more sales skills and knowledge than average.  
Dropshipping: Through dropshipping, you sell a product on behalf of the manufacturer, and the sale is passed back to that manufacturer for fulfillment and delivery.  
Handmade: Like an Etsy account, the Handmade business model allows you to sell the goods you make. This requires marketing skills and the skill to make your sellable product. It is the least popular of Amazon's business models.
3. Pick a Fulfillment Method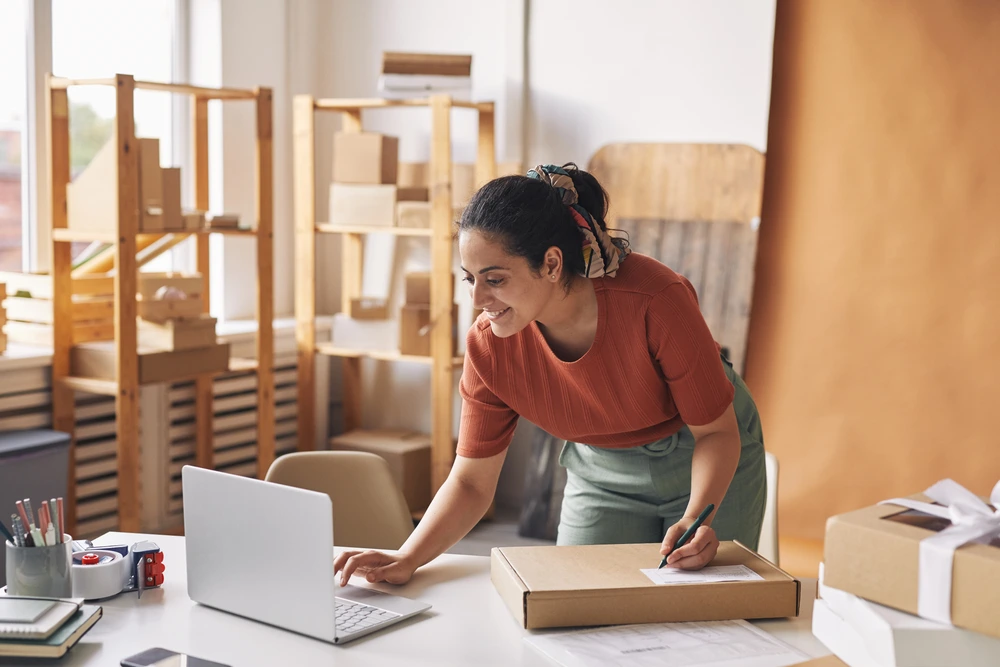 Amazon offers three basic methods of fulfillment, which is the process of shipping sold items to customers. The first is Fulfillment By Amazon (FBA), which is suitable for sellers without space for inventory. Additionally, Amazon FBA shipping automatically makes your products eligible for Prime shipping.
Note: Packages won't have your name, they can't be customized with your branding, and Amazon can charge expensive fees for holding your inventory. 
The next fulfillment method is Fulfilled By Merchant (FBM). This method is for sellers who can manage the fulfillment process, wants to customize their packaging, and has room for inventory. It can be cheaper, but handling the logistics of fulfilling orders can be time-consuming.
Finally, Seller Fulfilled Prime uses a third-party fulfillment (3PF) partner. This uses a third-party shipper but still allows you to customize and use Prime shipping.
4. Choose Products to Sell
Amazon and other third parties provide software that helps you find a product to sell or validate that the product you want to sell is a good seller. At Helium 10, we have product research tools that can help you find lucrative items to sell. Fashion, books, home, garden, and video games are all great categories to sell products in. Additionally, when it comes to choosing products to sell, it's important to tips for pricing Amazon products, such as performing competitor analysis.
5. Create an Amazon Seller Account
Now that you've chosen your business plan, business model, fulfillment method, and products, it's finally time to learn how to create an Amazon seller account. Before you start, make sure your country is eligible; not all are. Then be prepared with:
Business email address or Amazon customer account
Internationally charged credit card
A government-issued identity card (proof of your ID protects sellers and buyers)
Your tax information, which is typically a signed Form W-9
A phone number
A bank account to which Amazon can send your sales proceeds
Once you have all these together, it's time to sign up to sell on Amazon!
Choose between the Individual and Professional Plan and enter your business email. Then select "Create a New Account." Add in your business location (the country you'll be working from) and business type (usually None, I'm an individual.) Then add your name (if an individual) and contact information, credit card information, and identity document information. Finally, you'll be asked for personal information, some of which will be the same as in the previous step.
Your next step is to provide Amazon with your billing information, including a current bank account number and credit card number. The bank account must be able to send money to Amazon and receive money from it. Click "I Understand" and move on to the next page. There you will find out how to verify your bank account. Then, enter your credit card information.
After your credit card information is in the system, you'll be asked for a little more information about your store. During this step, provide your store name, whether you're using UPC (bar codes) codes for your products, diversity certificates, and own or manufacture your products. If you do, there will be questions about your trademarks.
Now, you'll have to upload images of your government identification documents. This allows Amazon to verify your identity. Once uploaded, hit 'Submit." Your next step is to reverify your business address. After you confirm that, the system will send you a postcard with a code. When you receive it, enter that code in your account, and your Amazon Seller Account will be up and running.
Wrapping Up: How To Be A Seller On Amazon
Now that you know how to be a seller on Amazon, you can start setting up your shop, filling your inventory, and making income. Creating an Amazon seller account can be a great way to earn supplemental income or passive income. At Helium 10, we have tools and resources that can help you fully optimize your product listings to generate more sales and boost your profits. Get started with Helium 10 today.
Looking for more details about choosing your first product, keyword research, and brand marketing? Browse a list of beginner-friendly topics for new sellers on Amazon!
Frequently Asked Questions
Everything for your business on Amazon.
Find out more about our products by signing up or speaking with one of our
Customer Success representatives today. With us in your corner, you can enjoy
more sales and increased engagement from your Amazon business.
Chat with a Support Specialist