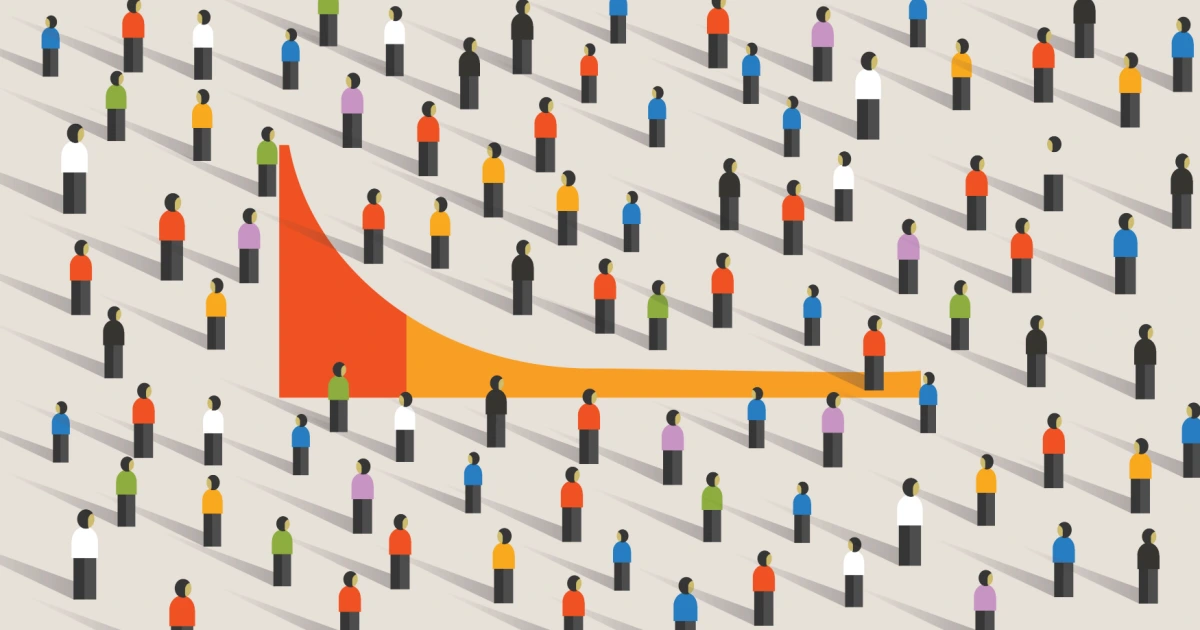 How to Find Long Tail Keywords You or Your Competitors Are Ranking For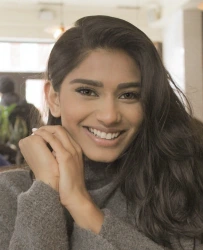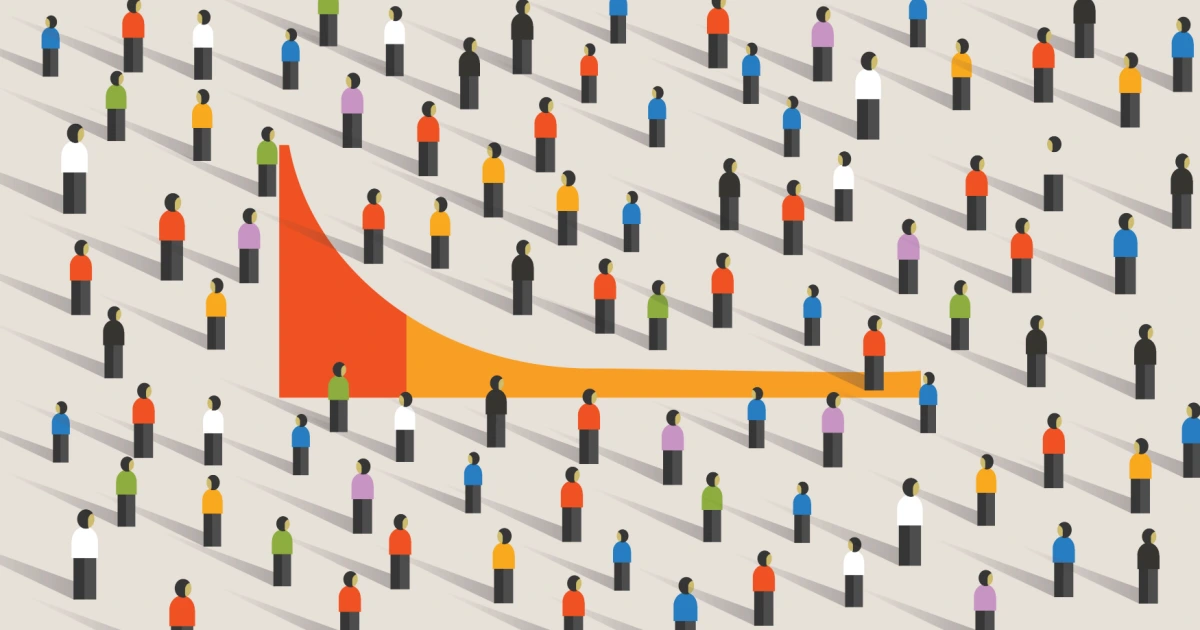 For those of you who use Helium 10 or have been reading along the last few blogs, you know Cerebro is our Reverse ASIN Keyword Research tool. You can unlock a treasure trove of targeted search terms that can give your campaigns a competitive edge by accessing the rich data available in Cerebro results.
Statistically speaking, long-tail keywords have been shown to significantly enhance the effectiveness of your advertising and organic ranking strategies. Let's delve into the process of leveraging advanced filters and word count analysis inside Cerebro to identify valuable long-tail keywords that possess buyer intent and will offer you greater chances of conversion.
Word Count, an encompassed filter, allows you to filter results based on the length of the keyword, ensuring that you find long-tail phrases that exhibit buyer intent.
Typically, the longer the keyword is, the more specific the item the consumer has in mind and the stronger the buyer's intent. Someone browsing "office" may have a wider array of products returned to them on Amazon indicating a need for ideas or no particular leaning for a product or aesthetic. However, a multi-word search like "white marble L-shaped office desk" compared to "office" then enhances the consumer's vision for something specific suggesting they already know what they would like to purchase.
But what if you have thousands of words that appear in your search results?
To find relevant, in-demand keywords, try using the Advanced Rank Filter, Search Volume, and Word Count filters in conjunction.
Let's say you are in the coffin shelf niche and you are trying to identify the keywords that may result in greater sales for you.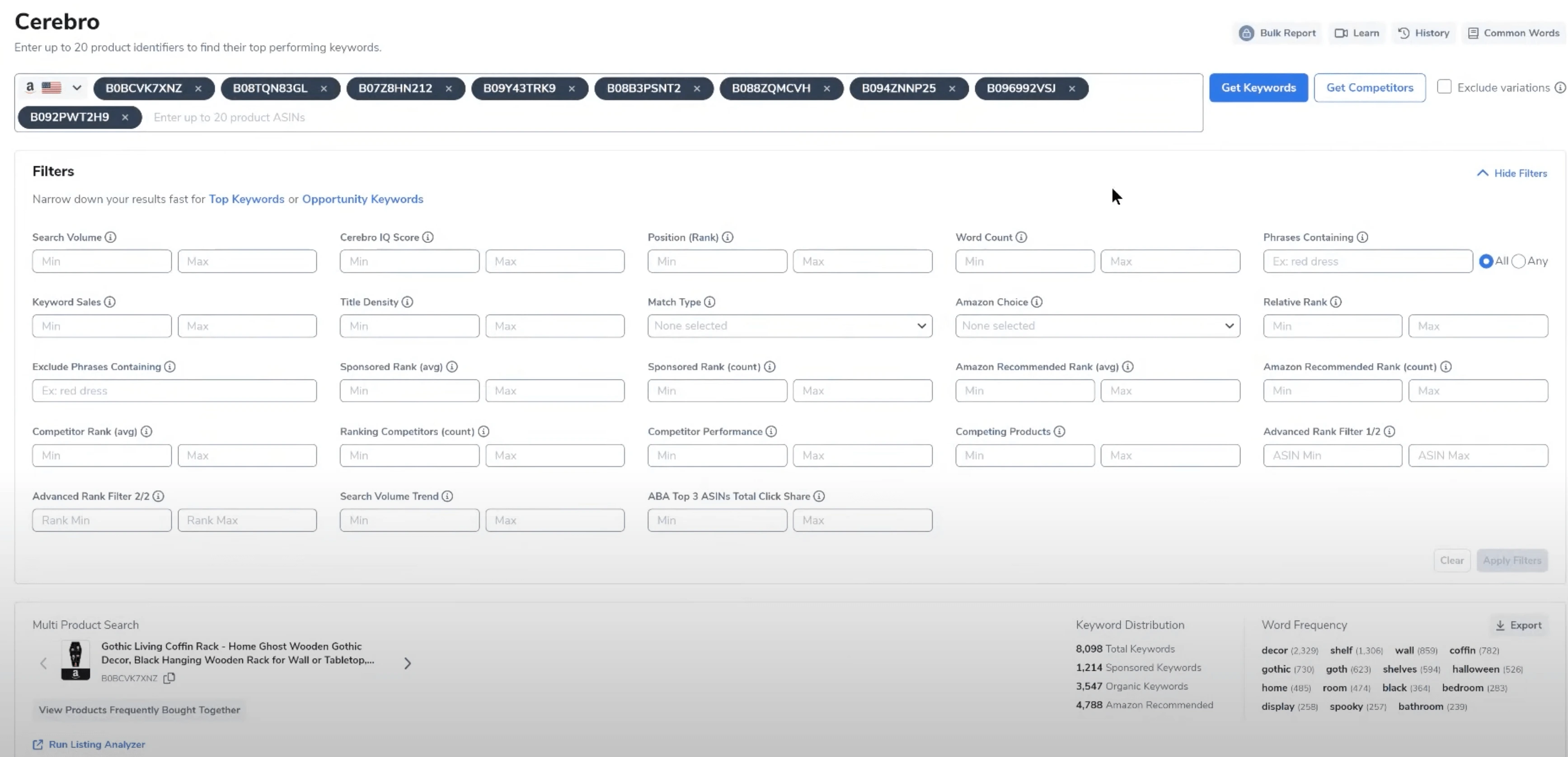 You input a multi-ASIN search and receive thousands of keywords in return. Narrow down to the most relevant ones by first employing a Search Volume minimum you have in mind (I am using 300) and the Advanced Rank Filter. Typing a minimum of 2 in the Advanced Rank Filter 1/2 and a minimum and maximum rank of 1 and 50 in Advanced Rank Filter 2/2 asks the tool to show me where at least a minimum of two ASINs are ranking on the first page.

Combining this filter with Word Count, where you can specify a minimum length of three, four, five, or six+ words, further refines the selection process, uncovering longer and more specific long-tail keywords. For instance, when I inputted a minimum of four for Word Count, I received only nine filtered keywords for this coffin shelf search.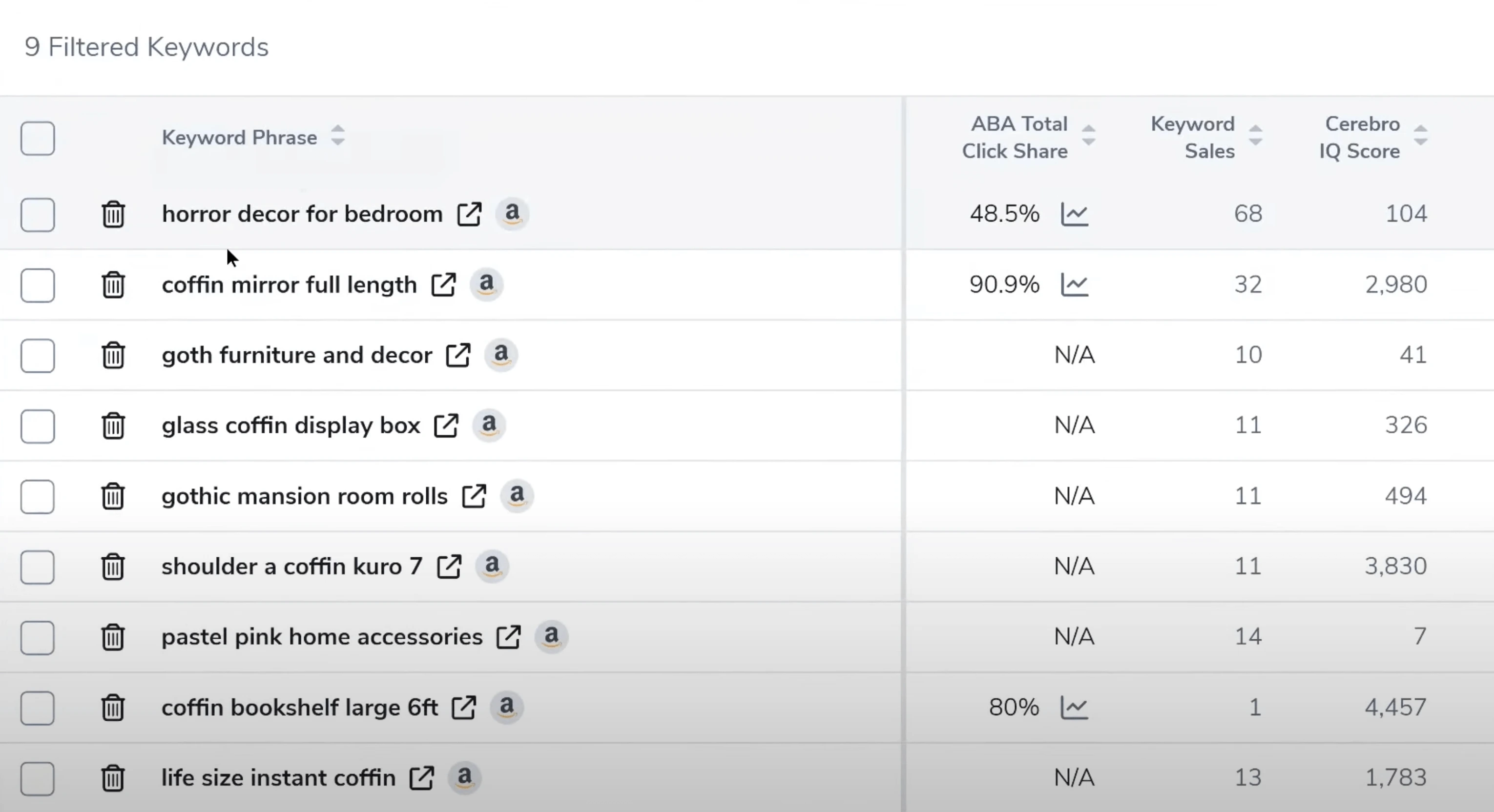 These targeted search terms provide greater certainty that individuals searching for them are more likely to make a purchase. Generic keywords like "gothic decor" may yield scattered results. By embracing long-tail keywords, such as "horror decor for bedroom" or "coffin mirror full length," you tap into a more focused audience with a stronger inclination to buy.
By implementing long-tail keywords into your advertising and organic ranking strategies, you can witness significant benefits. Not only do they allow you to connect with a more targeted audience, but they also improve the chances of conversion and ultimately boost your bottom line. With the flexibility of Cerebro, you can experiment with different word counts to identify a diverse range of long-tail keywords and maximize your potential reach. Try this out for yourself, refine your campaigns, and witness the transformative impact they can have on your online presence and business growth.
Achieve More Results in Less Time
Accelerate the Growth of Your Business, Brand or Agency
Maximize your results and drive success faster with Helium 10's full suite of Amazon and Walmart solutions.