Inventory Management – An Amazon Seller's Secret Weapon
Learning to manage Amazon inventory has quietly become one of the most important factors in an e-commerce business's success. Find out why!
Updated on: September 22, 2022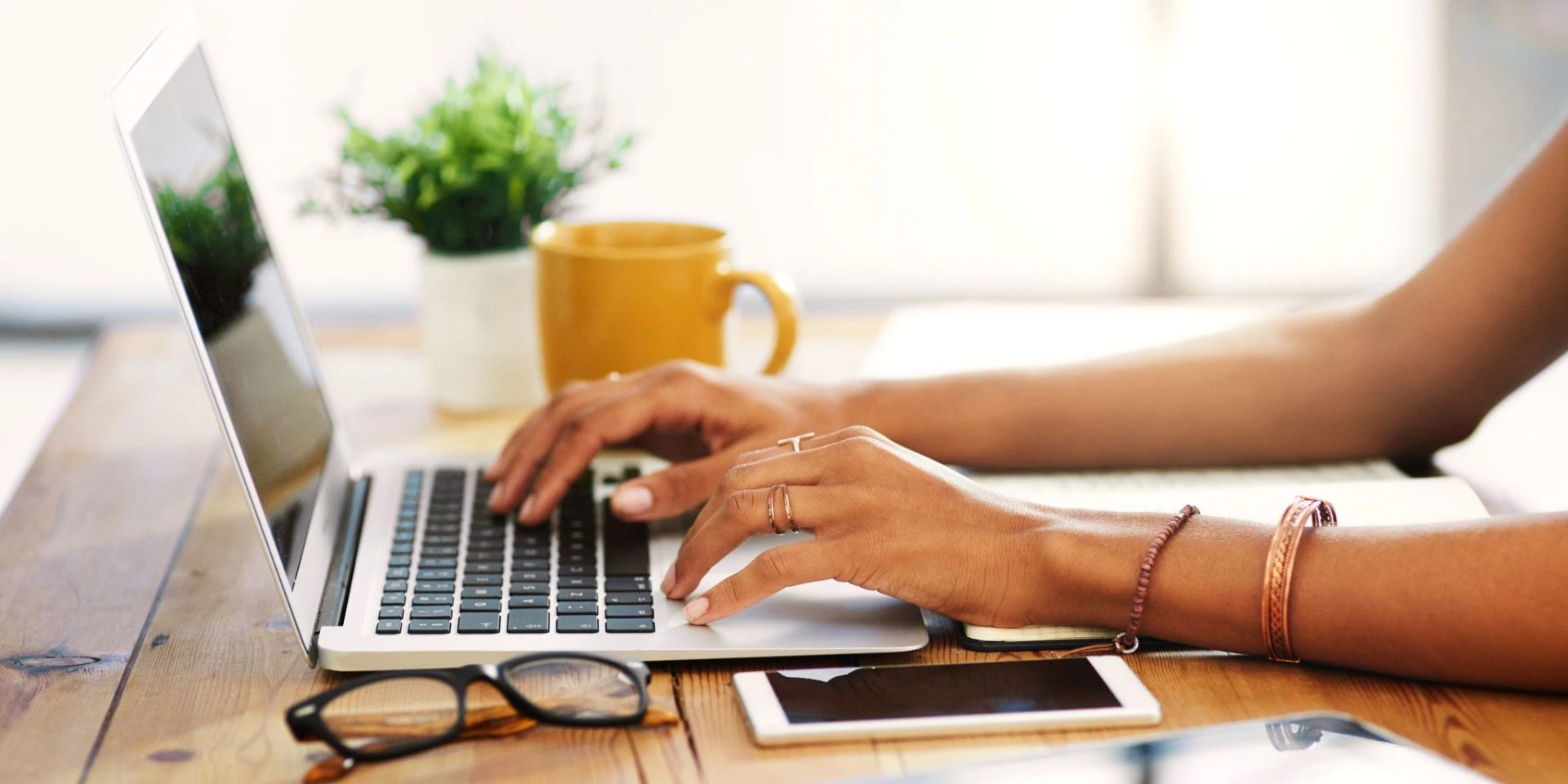 Creating a successful Amazon business requires hard work, patience, a determination to learn new things and a solid business plan.
But, at the end of the day, it's all about balancing your product costs, sales, and increasingly, making sure that you've got the right amount of inventory on hand.
That's why inventory management has quietly become one of the most important factors in an e-commerce business' success.
In this post I'm going to cover:
How to calculate inventory turnover rate.
What is the cost of goods sold.
What you need to know about Amazon's storage fees.
How third-party logistic companies can help with inventory management.
Helium 10's new Inventory Management tool.
There's a lot to unpack when we start to discuss inventory management. A secret weapon that's used by large numbers of successful Amazon sellers is a good inventory turnover rate.
It can change dramatically depending on the market, but in general terms, a higher turnover rate tends to indicate higher performance while a lower turnover rate hints at inefficiency and waste.
Efficiency Leads to Profitability
A high turnover rate not only shows that you're making sales, it also indicates that you're not wasting valuable resources on storage fees for inventory that you're not turning over quickly enough. Selling through inventory rapidly also makes it more likely that you'll be able to adjust with more agility to changes in the market.
Low inventory turnover rates are frequently caused by overstocking or indicate problems in your supply chain or business model. At the same time, excess inventory ties up your cash leaves you in a vulnerable position if the market for the product that you're selling happens to substantially decrease.
Growing a successful Amazon business usually involves scaling up. That requires a steady influx of cash. If your money is tied up in inventory, you're not going to be able to grow.
Still, it's sometimes impossible to make a hard and fast determination one way or the other. A very high turnover rate could either indicate strong sales or ineffective purchasing. When selling on Amazon (or on other e-commerce platforms), running out of stock leads to an immediate loss in business.
Inventory Problems Could Cost You Thousands Of Dollars
More importantly, on Amazon it means that you're not ACTIVE and you'll likely suffer a decrease in your ability to rank for keywords. Then, you've put yourself in a position where you're going to have to increase your pay per click (PPC) advertising spending in order to get back to where you were before.
At that point, there's also the possibility that you might need to pay for air shipping to get your products restocked.
Finding the right balance between too much or too little inventory is crucial to your success on Amazon. It's a force multiplier. When it comes to selling on Amazon, once you do that, everything that comes after makes your job easier.
Calculating Inventory Turnover Rate
Inventory turnover is a ratio that measures how often inventory is sold or consumed in a given time period. It's also referred to as inventory turns, stock turn, and stock turnover.
In order to get the inventory turnover rate you need to divide the cost of goods sold (COGS) by average inventory.
Calculating Cost of Goods Sold
The Cost of Goods Sold refers to the total of all costs involved in creating your product or services. What it doesn't include are outside expenses such as distribution, storage, and marketing expenses.
First, determine your beginning inventory.
Add the beginning inventory and the additional inventory costs.
Subtract the ending inventory.
Calculating Average Inventory
In order to calculate the average inventory, combine the end-of-month inventory values and divide the total by the number of months.
Average inventory is used to estimate the amount of inventory that a business has on hand over a time period greater than just the last month. Since the inventory balance is calculated as of the end of the last business day of a month, over a longer time period it may vary considerably from the average amount.
What's a Good Turnover Rate for E-Commerce?
Turnover rates vary widely between industries. For most, a good inventory turnover ratio is between 5 and 10. This ratio indicates that businesses restock their inventory every 1-2 months. When it comes to e-commerce businesses, a good inventory turnover ratio is often considered to be between four and six.
Pro tip: Dividing 365 by the inventory turnover ratio gives you the days it takes for a business to turn over its inventory.
Navigating Amazon's Storage Fees
All that inventory has to go somewhere. Some Amazon sellers might have a storage space or warehouse, but for most, Amazon will be storing the inventory.
Monthly inventory storage fees typically are charged between the 7th and 15th day of the month following the month for which the fee applies.
Amazon's storage fees are based on the daily average volume (measured in cubic feet) for the space your inventory occupies in fulfillment centers. The volume measurement is based on unit size when properly packaged and ready to ship. Fees vary by the product-size tier and the time of year.
Although standard-size products are smaller than oversize products, they require more complex and costly shelving, drawers, and bins for storage. Fees are charged by cubic foot, so overall storage fees for standard-size products may be less than those for oversize products, based on volume.
But, here's a land mine that's waiting for Amazon sellers and it has the potential to eat your profits. Amazon's storage fees dramatically increase during the holiday months. Finding yourself with excess inventory during these months is something that you need to avoid.
Third Party Logistics Companies (3PLs) Can Be an Important Partner
Third-Party Logistics companies (3PL) are services that help you outsource everything from warehousing, picking and packing, packaging, order fulfillment, to freight forwarding.
A good third-party logistics company does four principal things for you.
First, it allows you to concentrate on other parts of your business. If you're not worried about all these details, you can focus on the day-to-day strategies that help you grow your business.
Second, a 3PL gives you flexibility. If there are problems with either your supply chain or Amazon's warehouses, a 3PL offers you an important backup that might just keep enough inventory flowing so that you won't run completely out of inventory.
It also helps you avoid huge shipping charges with Amazon. If you find yourself needing to store excess inventory during the months that Amazon charges a premium, a good 3PL is often a better alternative.
Finally, sometimes, Amazon restricts how much inventory sellers can send, especially on new products, or certain categories. We saw this during COVID, when non-essential products were restricted, and even in Q3 and Q4 of 2020 when new products were hit with a limitation of 200 units of initial inventory. In cases like these, the use of 3PL warehouses is even more important.
Here's a great blog post by Helium 10's Bradley Sutton on how to navigate the 200-item limit.
During the filming of Helium 10's Project X case study, Bradley and Tim (Jordan) had an opportunity to visit a 3PL warehouse. You can watch the episode here.
Storage can run from $20 to 40 per pallet per month with pick and pack fees at approximately 20 cents per item.
Shipping costs are typically passed directly from the carrier to the client
That's Why Helium 10 Has Created Inventory Management
Renaissance artist and engineer, Leonardo da Vinci made ingenious sketches in his notebooks of self-propelling perpetual motion machines but ultimately believed that creating a perpetual motion device was a fool's dream.
E-commerce is different.
When it comes to selling on Amazon, once you've established significant momentum, your business's sales trajectory is like a flywheel.
Sales velocity has real weight in Amazon's marketplace and once you've established it, you want to do everything possible to keep accelerating.
It starts with accurate forecasting, then managing your inbound products, replenishing, and finally, selling. Helium 10 looks at it as a cycle that doesn't end.
When you've finished one step, it's time to concentrate on the next. To make things even more challenging, all of the individual variables in the equation aren't fixed. They're constantly changing.
How are you going to stay on top of all of this?
Helium 10 has just released another tool for Amazon sellers, Inventory Management is a solution that will change the way that Amazon sellers run their business.
Helium 10 knows that inventory management is a big challenge, and that it takes a lot of time to get it right.
How Inventory Mismanagement Could Cost You $25,000
Let's say that you have one SKU like this:
Bradley Sutton is Helium 10's Director of Training and Chief Brand Evangelist. He also spends what little free time he has running tests and conducting case studies selling private label products on Amazon.
Here's an example of a product that (while he was podcasting, blog writing, or running a webinar), went out of stock.
That's almost $25,000 dollars of lost sales. These are sales he will never get back. If you are out of stock on Amazon, customers are not going to wait for you to come back into stock. They will buy someone else's product.
Secondly, look at the graph of when he came back into stock. Sales did not immediately bounce back to those May numbers. It took a couple of weeks of heavy PPC to get back to those numbers, due to some lost keyword ranking.
More lost money!
Now, let's now say you have 2 SKUs, or five or 50. All with different levels of inventory, sell-through rates, lead times, suppliers, and minimum order quantities (MOQs).
Bradley was able to catch this problem and fortunately get the product back at the top of Amazon's first page. But, what if you were responsible for a larger number of SKUs or your product suffered more greatly from the lack of inventory?
3 Ways to Manage Your Inventory
You can use your intuition.
You can try to become a master of Excel spreadsheets.
Or, you can take advantage of inventory management software.
Intuition might work in rare cases for an experienced seller monitoring a single SKU, but it's just not scalable. Excel spreadsheets, the same. Sure, you'll be able to eventually collate the data. But again, when you spend all your time on the accounting side of your business, you lose touch with the front-facing part of selling on Amazon. The part where you generate money.
That leaves you with inventory management software. Up until this point, inventory software hasn't been very flexible, and either isn't well integrated or is too expensive.
In addition, they simply don't have good forecasting models, and typically just use existing sales velocities to "guess" at what the future might hold for sellers.
Inventory Management Simplified
From completing supplier orders to sending inventory to Amazon, Helium 10's Inventory Management will handle your time-consuming logistics all in one space. From the Helium 10 dashboard, you can easily manage your entire inventory from replenishment to sales with automatic quantity updates.
All you need to do is open the Profits tool and you'll see the new Inventory Management fields on the left side of the screen.
Predict Your Inventory Intelligently
Customizable presets allow you to adjust lead times, reorder frequency, supplier shipment speeds, and more, for the most accurate restock suggestions and forecasting, meaning you can avoid stock-outs and over-ordering.
Other competitors just estimate your future inventory needs based on your past sales velocities. For example, they might look and see that you sold X amount over a given number of days then extrapolate that sum forward.
That's educated guessing.
No one else is doing it like Helium 10. Helium 10's Inventory Management does things like factoring growth curves, seasonality, projecting with little data, adjusting for stock outs, and much more.
What Amazon sellers need to do is find a way to refine the formula that tells them how much to order and when. The two biggest pieces of the puzzle are lead time and reorder frequency. That means; how long do you want (or need) to wait between getting a shipment, and ordering your next one.
Helium 10's Inventory Management will put all of that important information in front of you.
An Amazon seller's job will be understanding how much time the various components of your Amazon business take. Processes like manufacturing, assembling of raw materials, transport, customs, clearance, shipping to Amazon, and processing at Amazon.
Helium 10 will do the rest.
Purchase Orders in One Simple Step
With Helium 10's Inventory Management you can seamlessly manage your purchase orders whether you ship to Amazon or your own warehouse. You'll be able to handle the entire process within the Helium 10 tool, and get quantity updates and restock recommendations automatically.
Helium 10's suite of tools does much more than inventory management.
With Helium 10 you'll be able to complete your Amazon business processes all in one place, and do more while paying much less.
If you want to make the most of your Amazon business, take Inventory Management for a test drive. In Helium 10's recent webinar there was a special offer of 25% off for 2 months with the Platinum or Diamond plan. AND you can take part in specialized training sessions on inventory management. That deal is only good until the end of September, so you'll want to hurry!
Just go to helium10.com/inventory25 to sign up.
In these challenging times, Amazon and every other online marketplace are just going to continue to grow. Conventional ways of doing business might be enough to keep your business going, but it takes the ability to adapt and pivot with the times to crush it!
Helium 10 is here to help you every step of the way.
Frequently Asked Questions
Everything for your business on Amazon.
Find out more about our products by signing up or speaking with one of our
Customer Success representatives today. With us in your corner, you can enjoy
more sales and increased engagement from your Amazon business.
Chat with a Support Specialist