The Leading All-In-One Software Suite for Amazon Sellers.
What We Do
With over 20 highly integrated tools, we empower sellers with everything they need to take their business to the next level. From product keyword research to financial analysis, we help entrepreneurs, upstarts, and Fortune 500 companies crush it every step of the way.
Helium 10 at a Glance
Over 1,000,000+ Users Worldwide
500,000+ Chrome Extension Downloads
Over 2 Billion Products Tracked
$1.4 Billion in Monthly Sales Processed
---
Just over three years ago, Helium 10 founder Manny Coats and co-founder Guillermo Puyol had a dream and a mission – to help Amazon sellers rise to the top. Back then, Manny was an Amazon seller himself and noticed a huge void in the market for software that could enhance Amazon seller's businesses. So Manny and Gui gave birth to their e-commerce dream by creating Scribbles, their Amazon listing optimization tool, so that you can easily and methodically improve your listing.
Anyone who has ever had a big dream knows that sometimes you have to start out small.  Manny and Gui were no different. From starting their meager business working in their living rooms to taking conference calls in their closet (yes, closet!), their beginnings were humble, but their vision was very big. And the rest, as they say, is history. Helium 10's history to be exact.
Almost 4 years later, they've taken their dream and turned it into a thriving, world-class business that continues to innovate, prosper, and lead. Today, our powerful All-In-One Software boasts 20 highly integrated tools to help Amazon sellers with everything they need to do effective Amazon product research, keyword research, competitor intel, index checking, listing optimization, product launches, keyword tracking, refund management, "hijacker" and listing monitoring, email follow-up, inventory protection, financial analytics, and so much more. This comprehensive suite of tools is designed to be advanced, intuitive, and highly integrated to save you both valuable time AND money.
If Manny and Guillermo's story shows us anything, it's that with hard work and determination, your dreams can come true. So keep on crushing it!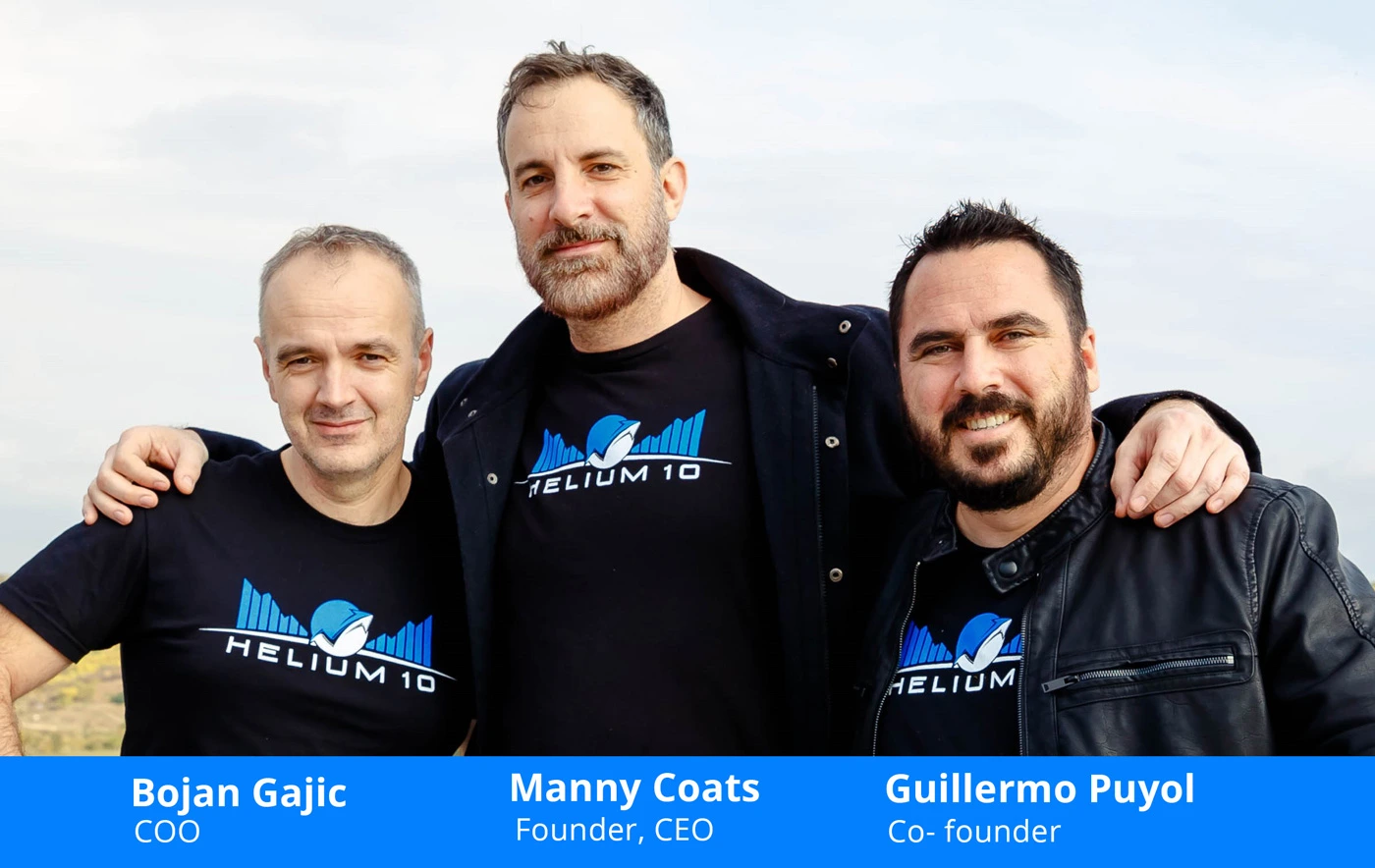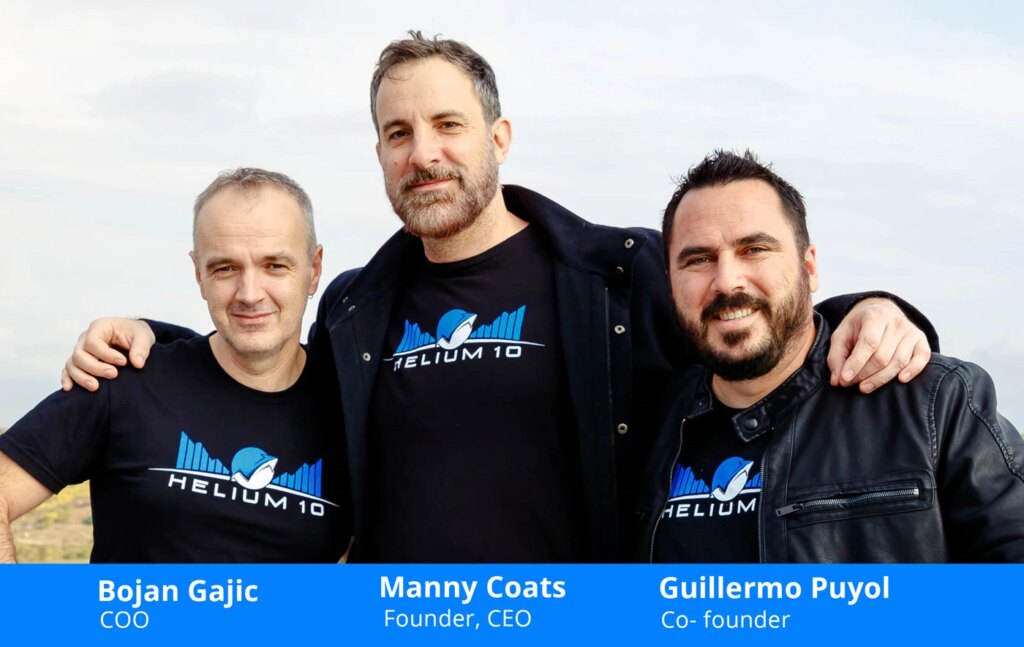 About Manny Coats
Amazon thought-leader and life-long entrepreneur Manny Coats has spent the last two decades founding and co-founding successful companies involved with online marketing and sales, making the natural transition to Amazon Private Label selling after some extensive research.
Manny collaborated with a team of talented engineers to create Helium 10. Helium 10 is designed to give new and seasoned sellers all the tools they need to succeed on Amazon and to grow their business.
Manny is also a regular speaker at Amazon conferences, has created the largest active community of Amazon sellers with nearly 62,000 members and loves making money while he skydives.
About Guillermo Puyol
Guillermo Puyol is the Chief Marketing Officer at Helium 10, where he leads the Helium 10 marketing initiatives while working closely with the Chief Executive Officer, Manny Coats, in planning the future of the company.
Guillermo has a passion for digital marketing, but his professional background in management, customer service, and sales have allowed him to lead the Helium 10 team in executing the vision of the company.
Helium 10 Today
Helium 10 is the leading all-in-one software suite for Amazon sellers. It is headquartered in Irvine, California with multiple satellite offices worldwide.
With a staff of over 60 team members worldwide, Helium 10 strives to deliver highly accurate, data-driven, comprehensive software to Amazon sellers everywhere.
See what our users are saying about us.
---
For press inquiries and speaker requests please contact press@helium10.com