We're Empowering Entrepreneurs Worldwide to Start, Grow and Scale Businesses on Amazon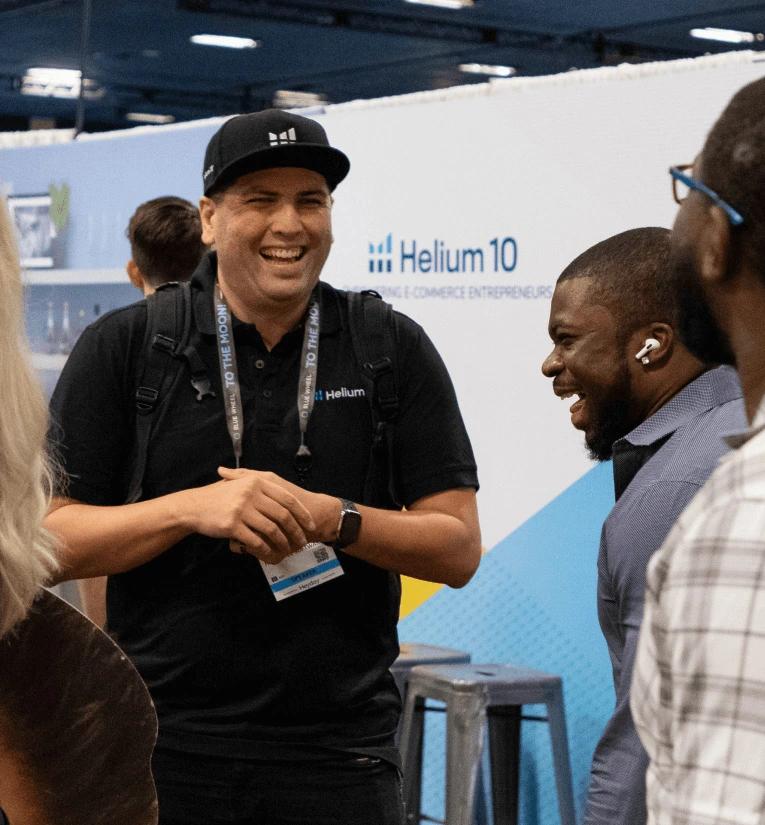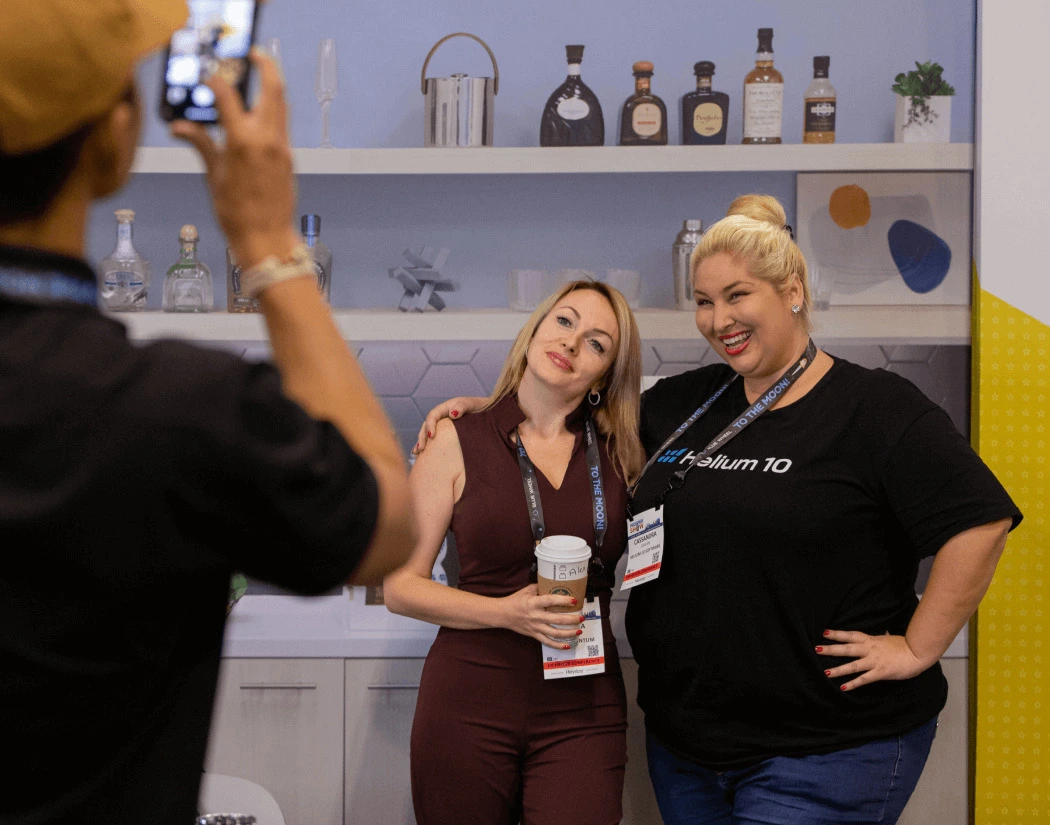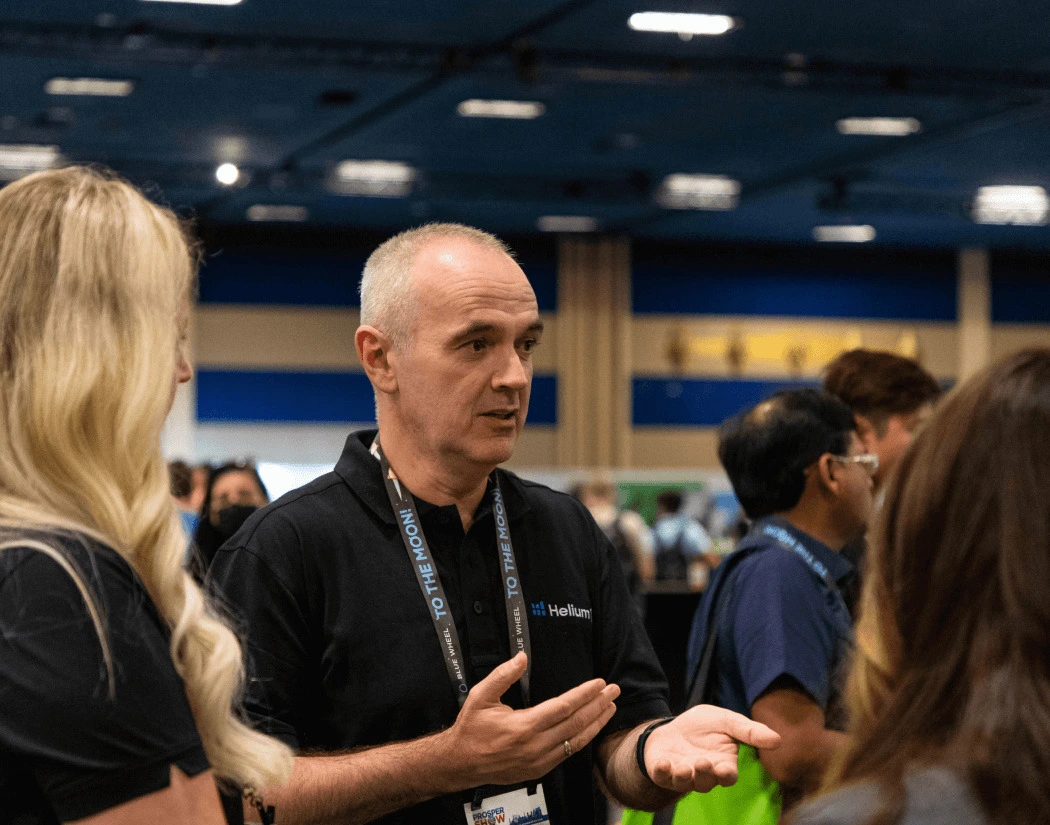 The Opportunities for Sellers on Amazon are Incredible
There's no question about who the biggest fish in the e-commerce sea is; Amazon dominates the marketplace. Helium 10 was built to help everyone capitalize on the Amazon opportunity, from seasoned entrepreneurs to bustling enterprises to anyone who simply wants to be their own boss.
Focused on the Seller Journey
While it may be a great time to be an Amazon seller, we know that getting started in e-commerce can be daunting..
Sellers navigating the e-commerce maze can think of Helium 10 as a trusted sensei, by your side no matter where you are on your journey. Our all-in-one software, expert training, and cutting-edge thought leadership give sellers every resource they need to start, grow, and succeed on Amazon. That's why over 2 million Helium 10 users rely on our precision products to build and scale thriving eCommerce businesses.
Our Unique Story
In 2015, e-commerce sales expert and entrepreneur Manny Coats, along with his visionary Helium 10 co-founder, Guillermo Puyol, had one important goal: help sellers rise to the top.
Both Manny and Guillermo had been actively engaged in e-commerce communities online for years. Using that as their testing ground, they began developing software that addressed the numerous and ever-evolving needs sellers had. It started with an innovative listing optimization tool and went on to become Helium 10, the most complete Amazon sales software solution on the market.
Fast forward to the present day, Helium 10 is a Pacvue company.
Pacvue offers two symbiotic suites – Pacvue and Helium 10 – that empower businesses at any stage of their journey to accelerate their commerce goals by discovering opportunities, activating sales growth, and guiding their business forward.
Helium 10 at-a-glance
Over 2 Million
Users Worldwide
$6 Billion+
In Monthly Amazon GMV
2 Billion+
Data Points Processed Daily
700k+
Active Chrome Extension Users
20+
Marketplaces Supported
Are You an Amazon Entrepreneur? We're Huge Fans!
We're an energetic band of champions for entrepreneurs, e-commerce aficionados, marketplace love to geek out at the intersection of e-commerce, technology and branding because we're big fans of small businesses and enterprise-level sellers alike.
Here's what a few of our leaders have to say about Helium 10:
"Helium 10's ability to transform the lives of tens of thousands of e-commerce entrepreneurs by championing their success inspires me. I watched the company grow from five people pulling all-nighters to a burgeoning international organization. During that time, our customers' passion has been matched only by our commitment to empower them to pursue their dreams."
"There is so much opportunity for entrepreneurs to be successful in the e-commerce space, and Helium 10 is proud to guide sellers on their journeys. Our training, community, and technology helps entrepreneurs launch and scale their e-commerce businesses, and our commitment to our users drives everything we do at Helium 10."
Want to Help Us Empower Entrepreneurs?
If you're an energetic doer who's excited about helping Amazon sellers crush their e-commerce game, Helium 10 might be the new professional home you're looking for.
Find Career Opportunities
Helium 10 News, Press and More
Company News
What's Going On at Helium 10

Introducing Adtomic – A New Breakthrough Solution to Optimizing Amazon Advertising Campaigns
Cementing its position as the leading all-in-one software and analytics solution for Amazon sellers, Helium 10 today unveils Adtomic…
Learn more

How Sellers Can Scale, Grow, and Win With a Vital New Tool: Market Tracker 360
As the industry's leading all-in-one software and analytics solution for Amazon sellers, Helium 10 has proudly surpassed one million active users. According to Chief Revenue Officer Ryan Iyengar…
Learn more
Feature Updates
We're Always Innovating
Check Out Our New Enhancements
ADS and Prestozon – A Dynamic Data Duo to Supercharge Advertising Campaigns
Learn more
Feature Updates
We're Always Innovating

Helium 10 Voted Favorite Software Company in 2019

Helium 10 Wins Top Spot for Serious Sellers Podcast
Press or media inquires? Email [email protected]