How Does Amazon FBA Work?
Amazon FBA takes care of packing, shipping, and logistics for sellers. Learn how Amazon FBA works in this guide.
Updated on: November 18, 2022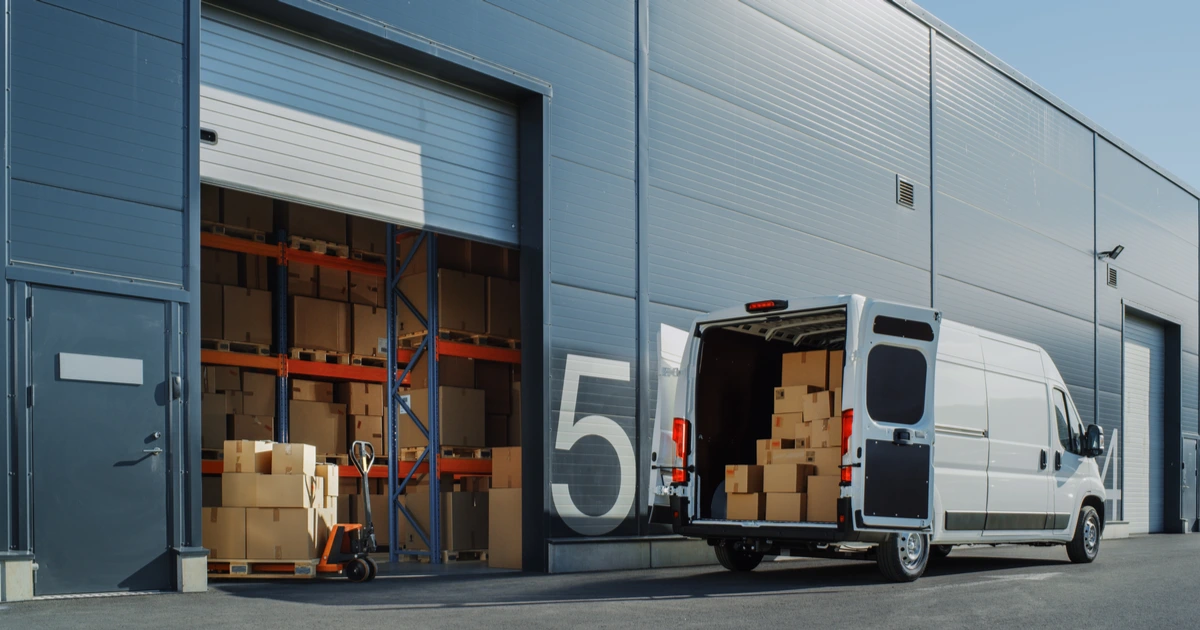 People are more interested than ever in finding ways to work for themselves, have more flexibility, and live stress-free. Entrepreneurship is at an all-time high, and thousands of new businesses are started each day.
One popular way some people are creating new lives for themselves is through selling items online with the help of Amazon's logistics infrastructure. Perhaps you've heard of "flipping" valuables, a method by which people purchase items and sell them at a profit. People have been doing this to make a living for hundreds of years. But what's very relatively new to this process is being able to "flip" valuable items online without having to worry about things like logistics, shipping, and even customer care. This is what Fulfillment by Amazon (FBA) makes possible for entrepreneurs each day.
For entrepreneurs, all they need to focus on is buying, selling, and marketing their products, which is plenty of work but not nearly as much as when you include logistics. How does FBA work for Amazon? Amazon benefits by having more sales volume and creating more activity on its site. It's a win-win.
Let's explore how Fulfillment by Amazon is changing the entrepreneurial landscape.
What Is Fulfillment by Amazon (FBA)?
Fulfillment by Amazon (FBA) is an arrangement Amazon makes with an Amazon seller to provide all of the logistics, shipping, storage, customer care, inventory, and financial processes for a vendor to buy and sell items online. Instead of having to buy, store, ship, and manage 2,000 TVs in one's garage, for example, an entrepreneur can use Amazon FBA to receive, store, and do full-scale logistics for these 2,000 TVs, from receiving and storing them to shipping them and dealing with customer service. Amazon earns a percentage of sales and charges applicable fees, and the entrepreneur can focus entirely on buying and selling their TVs without having to physically deal with a single unit or an upset customer.
How Does Amazon FBA Work?
Here's how Amazon FBA works. Keeping with the TV example, let's say you want to sell 100 HD TVs using Amazon FBA. Here's how the process would work.
First, you would purchase your TVs from a heavily discounted retailer. Instead of having the 100 TVs shipped to your home, your TVs are directly shipped to an Amazon warehouse for storage. Amazon lets you know exactly where your items are being stored and how to reach the warehouse administrators.
Second, these TVs are registered as inventory in Amazon's warehouse/fulfillment center (either the same one or another one, depending on logistics). While you spend time marketing your discount TVs online, your TVs wait safely at the fulfillment center until a customer places an order. In exchange for holding your inventory at Amazon's fulfillment center, Amazon charges a storage fee that depends on the size and volume of your TVs.
Third, once a customer places an order for one of your TVs through Amazon, Amazon handles the transaction process. How does Amazon FBA shipping work? Your just-sold TV is taken out of inventory, and Amazon updates your new inventory list. The order is then handled, packaged, and shipped to your expectant customer directly by Amazon.
Fourth, and this is one of the best aspects of Amazon FBA, Amazon handles any and all customer care issues that might arise after they've purchased their TV. Amazon keeps in touch with the customer at each stage to ensure the order was delivered and handles any returns, refunds, or disputes that might arise as well. This factor alone is what attracts many entrepreneurs to the Amazon FBA process.
Fifth, on a bi-weekly basis, Amazon sends you a check based on your sales! With the right setup, it can be easy to make money on Amazon FBA.
How Much Does Amazon FBA Cost?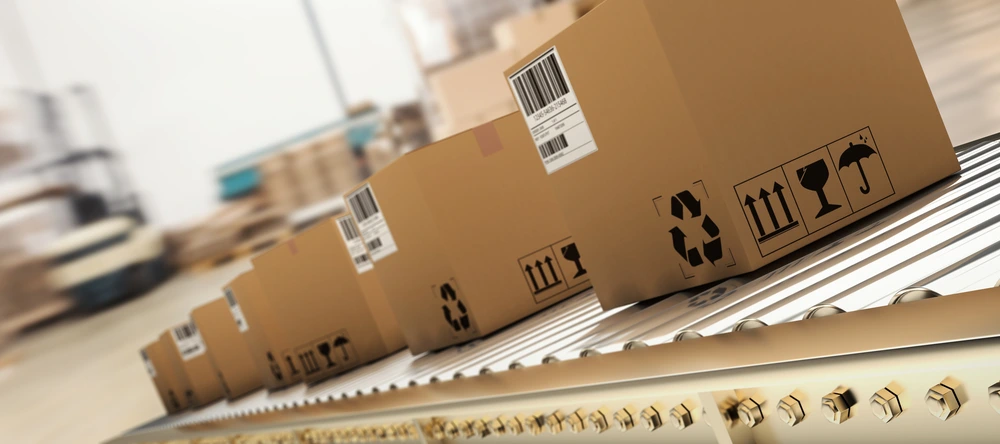 If you're looking to get into e-commerce, it's important to note that there are Amazon FBA fees for sellers that are important to factor into your budget. Here's how Amazon FBA's pricing works.
Amazon charges sellers a "referral fee" of 6%-20% of a product's sales price for each product sold. This fee depends on the category of the product. Some fees, like those for electronic accessories, tend to be lower, whereas some fees, like those for gift cards, tend to be higher. As you can imagine, much of how a fee is calculated has to do with demand: a lower-demand item that will sit in Amazon's inventory fulfillment for months is less valuable and a slow-growing liability to Amazon, thus it commands a higher premium (fee) for Amazon to store it.
In addition to these referral fees, Amazon FBA will charge two other main types of fees: inventory storage fees and fulfillment fees. The FBA inventory storage fees encompass each of the costs involved in storing products in Amazon fulfillment centers. FBA fulfillment fees encompass the beginning-to-end process involved in selecting, packaging, and shipping each order.
If you sell a TV for $499 as a consumer electronics item, Amazon will charge an 8% fee on this sale, or $39.92. Then, depending on the inventory and fulfillment fees involved based on the size of the TV, you can pay an additional $5 to $25.
What Are the Pros and Cons of Amazon FBA?
For some sellers, Amazon FBA offers benefits that are too good to ignore. For others, the benefits only slightly outweigh the drawbacks. Here are a few of the pros and cons of using Amazon FBA.
Pros of Amazon FBA
Logistics: Amazon does everything involved in receiving, storing, packing, inventory, shipping, and customer service for you, saving you the potential headaches involved with each of these items. This is one of the most significant benefits of Amazon FBA.
The Buy Box: This is Amazon's recommended seller for an item indicated as a transaction box on the website. If a seller gets "buy box status," they will earn more sales than anyone else. It's a fantastic incentive!
Speed: Amazon's shipping speed is simply second to none.
Free Delivery: Free delivery on items drives sales and makes for a great perk for customers.
Reduced Overhead Costs: Amazon's massive, efficient infrastructure means you get to save significantly on the costs involved if you had to find storage and shipping elsewhere.
Cons of Amazon FBA
Price: For some, the fees and inventory/shipping costs can feel steep.
No Brand Logo: In order to qualify for Amazon FBA, your items cannot have a brand logo visible on their packaging.
Limited Inventory Management: Amazon offers the ability to keep inventory, but managing the flow of this inventory and maintaining supply is entirely up to you.
Increase in Returns: Because of Amazon's open-return policy, Amazon FBA orders tend to have higher return rates.
Should Your Business Use Amazon FBA?
So, is Amazon FBA worth it? There are several pros and cons to using Amazon FBA, which are important to consider when it comes to running your Amazon business. If you're looking to free up time and space, as well as provide customers with faster shipping options, Amazon FBA might be right for you. However, if you want to use your own customized packages and save costs on storing inventory, Amazon FBA might not be the right choice.
Key Takeaways: How Does Amazon FBA Work?
Amazon FBA is great for logistics, customer service, and peace of mind. Helium 10 can help make your Amazon FBA ambitions a reality with our Amazon FBA tools for sellers and features that can help with every aspect of your Amazon business, from finding products to sell to optimizing your product listings to generate more leads. For more information on Amazon FBA, review our ultimate guide to Amazon FBA shipping.
Frequently Asked Questions
Everything for your business on Amazon.
Find out more about our products by signing up or speaking with one of our
Customer Success representatives today. With us in your corner, you can enjoy
more sales and increased engagement from your Amazon business.
Chat with a Support Specialist