Seller Journey Spotlight: Vanessa Burden, Law Student Making Her Way Through School as an Amazon FBA Seller
Some say you can't do it all. Vanessa Burden begs to differ. Find out how this aspiring lawyer found success through Amazon FBA and utlizing social media.
Updated on: March 14, 2022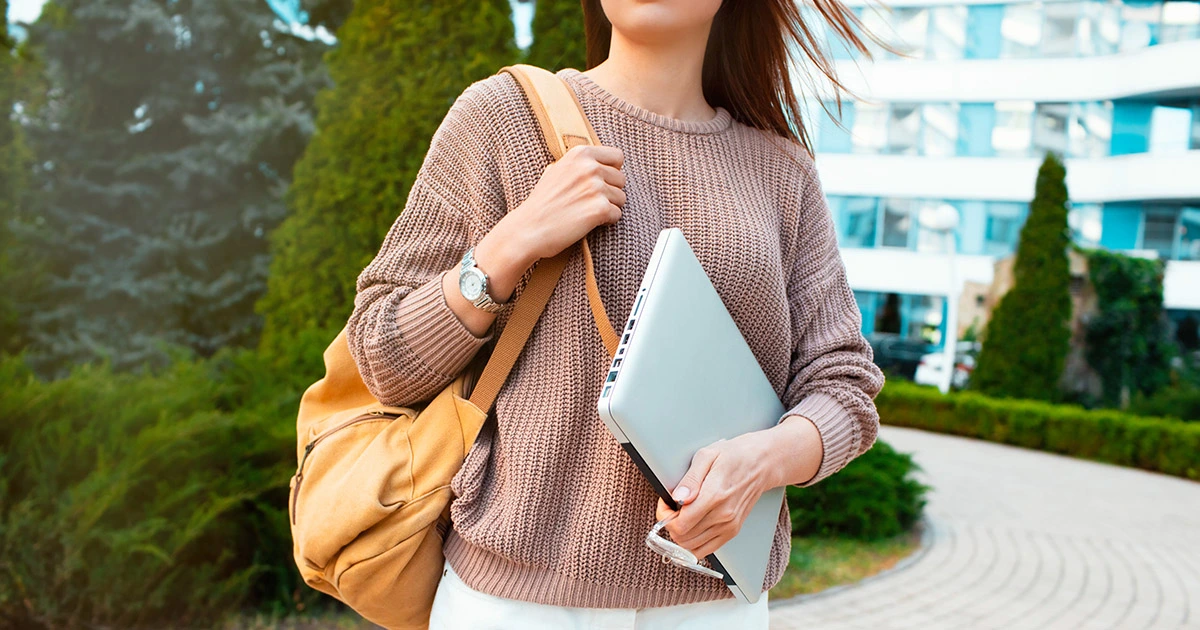 Meet Florida native, Vanessa Burden, who is currently studying law at Syracuse University and living in upstate New York. I first connected with Vanessa while researching on Instagram using #AmazonFBASeller.
As I scrolled through thousands of posts promoting everything from products to online courses, Vanessa initially stood out from the crowd as a female entrepreneur.
After clicking on her profile and reading her bio; "Creator, Fitness Enthusiast, e-Commerce Marketing, and Syracuse Law," I knew this woman was one to be admired.
From the Drop Shipping Dream to Living the FBA-ulous Life
What first intrigued Vanessa about the e-Commerce world? She was sold on a dream of starting her own drop shipping business.
If you're new to e-Commerce, drop shipping is a supply chain management method in which the retailer does not keep goods in stock, but instead transfers customer's orders and shipment details to either the manufacturer, another retailer, or a wholesaler, who then ships the goods directly to the customer.
While researching Facebook and YouTube ads online, an advertisement for selling on Amazon popped up and Vanessa couldn't get it off her mind ever since.
---
I woke up one day and thought, well, if I don't start, I really won't ever find out if Amazon is actually viable or not.

---
As the saying goes, "you won't know until you try," and for Vanessa she knew she had to give selling on Amazon a try to truly evaluate it's value and ROI.
She took to the platform, made an individual seller account and started listing random items she had lying around the house like calculators and used books. To her surprise, she made two sales on her first day, that was the moment she realized there was major potential in Amazon. From then on, Vanessa started to scale her Fulfillment by Merchant business by thrifting for inventory.
Vanessa has since transitioned her business into Fulfillment by Amazon as she pursues her Juris Doctor degree, also known as the Doctor of Jurisprudence degree, a graduate-entry professional degree in law and one of several Doctor of Law degrees.
As our founder, Manny Coats would say, "How Cool is That?!"
When launching her first product, Vanessa says Helium 10 helped her solidify her decision. Amazon seller tools like Xray and Cerebro really helped her to confirm she was making the right selection based on research and metrics.
Helium 10 has since helped me in iterating my PPC campaigns and track some of my key metrics.
Vanessa is currently attempting to scale that product and originally had plans to launch two more products, but they were unfortunately postponed due to the COVID-19 pandemic.
Mentorship, Lifestyle & More
Since the COVID-19 outbreak across the world, Vanessa has since postponed her new product launches and put all her focus on building her one-on-one Amazon FBA mentorship program.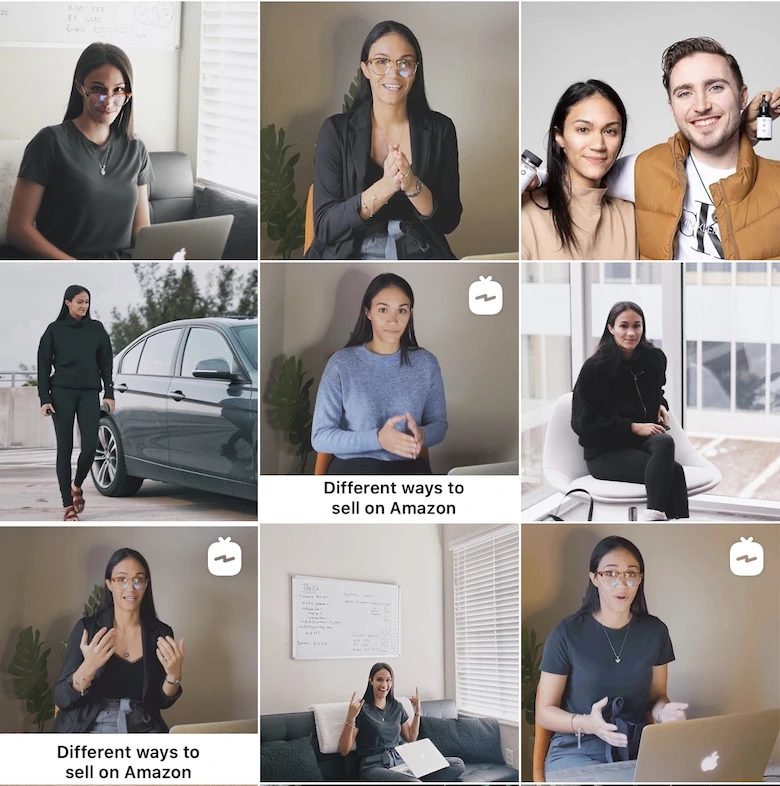 "It's been going really well! I've had about 7 students at this point and many more that are interested that I haven't been able to take on just yet due to time restraints and being in law school. I intend to fully launch my mentorship with unlimited room this May/June," said Vanessa.
As if Vanessa wasn't ambitious enough, she's also running a promising CBD skincare startup, "that should be launching within the next two months and I'm beyond excited for it!"
While taking a break from law during this time, Vanessa is applying to get her Master's in Marketing, as this has given her some time to focus on her business ventures and place her in an environment where she's able to collaborate with young and enthusiastic peers like herself.
When Vanessa isn't taking on the world of e-Commerce, she's on TikTok! Vanessa utilizes the platform for digital marketing and is amazed by the growth you can achieve on the social media app. "It's insane how quickly you can grow on that platform and it has connected me with so many ambitious and like-minded people already."
In her spare time, Vanessa enjoys working out and maintaining a healthy lifestyle. Although it's more difficult now to get a workout in with the gyms being closed, Vanessa makes it a priority to exercise each day. The current quarantine has also given her more time to explore her creativity in the world of design and fashion. "I have a few pieces I've created, and it's been a great way to express myself."
The Goal-Oriented Go-Getter: The 5-Year Plan
As you may have deduced by now, Vanessa is quite the go-getter. Her goal as an Amazon seller is to supplement her future income as an attorney and invest her professional income as capital to launch new products.
Did I mention she also does consultations? Vanessa works with her clients to get them started on Amazon and hopes to build her own consulting business in which she can get more personable with the steps to selling on the e-Commerce platform. She says her team's enthusiasm is what motivates her each day and keeps her striving for more.
In 5 years, Vanessa sees herself working as a patent attorney and continuing to grow her Amazon business.
I want to work with start-ups in my legal career and know my [Amazon skillset] is going to help new companies selling tangible products get their stores up-and-running on the platform.
These goals and more are what Vanessa believes distinguish her from a lot of other sellers. She's not looking to replace her income, her plan is to supplement herself, continue to grow her online storefront, and build upon her already vast legal experience. Vanessa specifically wants to focus on the area of Intellectual Property, which she says will assist her with the legality of future product launches for herself and her clientele.
Thank You: A Message from Vanessa
"Selling on Amazon has helped me with living expenses and with having the capital to begin to diversify my income.
I absolutely love Helium 10. I've used other tools in the past and I find Helium 10 to be unmatched with how powerful the software tools are, in addition to how much valuable content is released every week from the Helium 10 headquarters. I would recommend it to any new seller.
The Xray tool as well as Cerebro really helped me solidify my decision with my first product. It has since helped me in iterating my PPC campaigns and track some of my key metrics needed for growth."