Seller Journey Spotlight: Indiana Corbridge, from StockX to Stacking Cash with Amazon
Sliding into the DMs: How Indiana connected with Helium 10 and plans to launch an Amazon FBA business plan. You're never too young to take over the world...
Updated on: March 9, 2020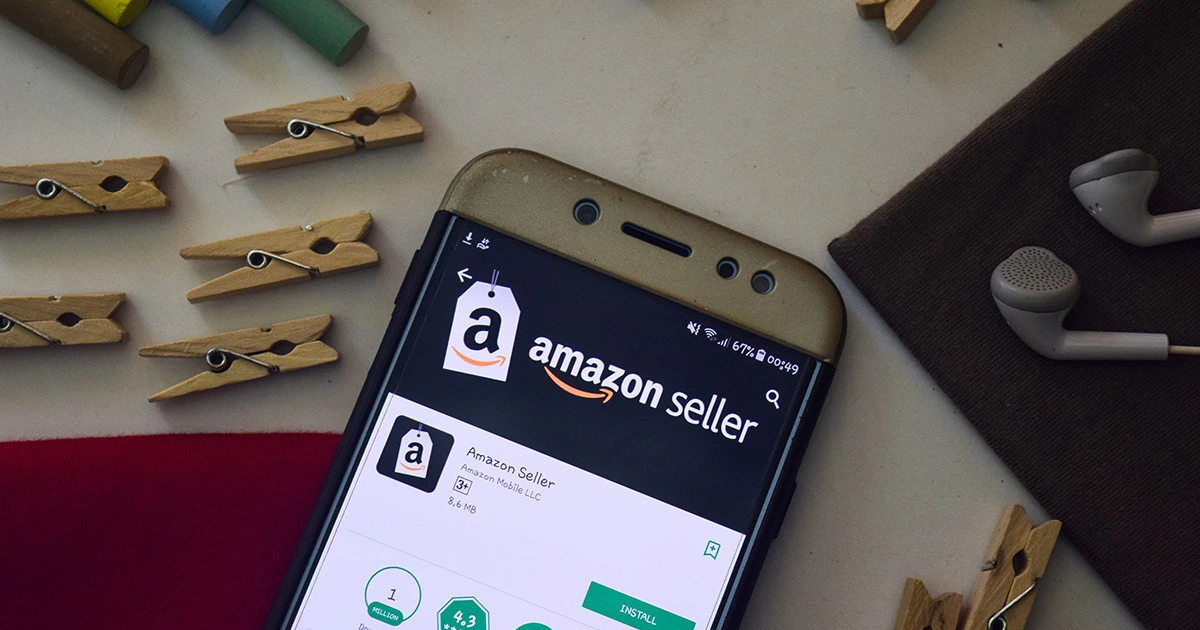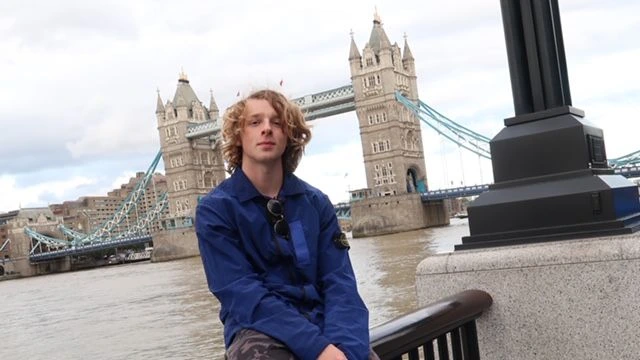 Meet Indiana Corbridge. An 18-year-old from Portland, Oregon starting his first Amazon FBA business with his mom, Isabeau. Currently, Indiana is working his day job as a retail associate for Nordstrom's. By night he's working on his master plan to take on the world of eCommerce.
I first connected with Indiana on Instagram and his content immediately caught my eye. A timeline filled with bright colors, curated photos, videos, and travel grams – Indiana's captivating personality instantly shined through the feed and I knew we had to talk further.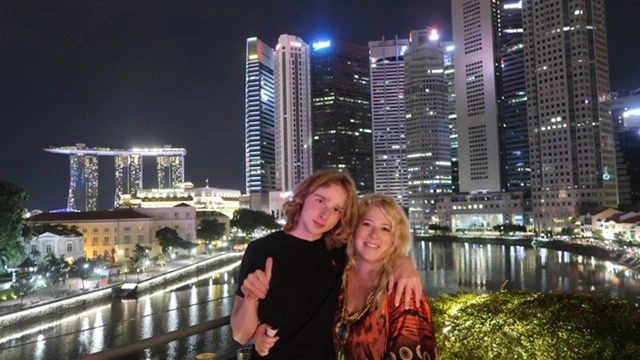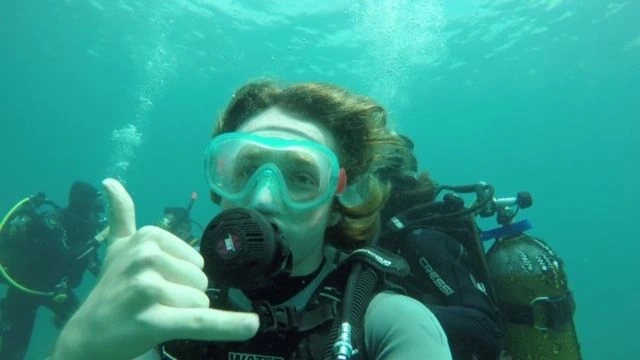 After going on a liking-spree, I sent Indiana a Direct Message to connect, introduce myself, and tell him more about our latest social initiatives at Helium 10.

Indiana Corbridge: The Videographer, The Traveler, The Young Entrepreneur

Let's go back and learn more about Indiana, shall we? In 2017 Indiana and his mother sold their house to travel the world! For the next year, the duo spent their time visiting more than 30 countries on four continents, including Florence, Italy, Bangkok, Thailand, Amsterdam, Netherlands, Paris, France, and The Canary Islands. All the while documenting their every move, editing and posting videos to YouTube and Instagram. As Indiana continued to create more content his skillset vastly improved.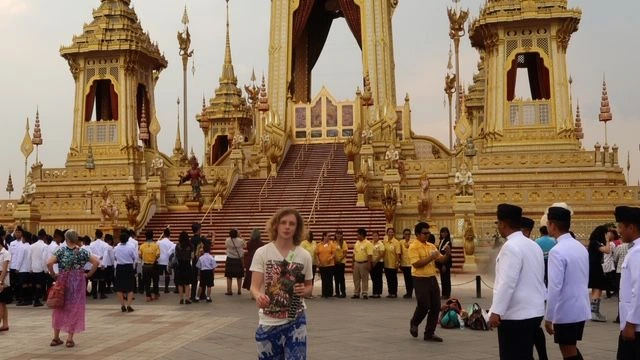 Before entering the world of traditional retail, Indiana would flip shoes and hype clothing items on StockX, an online marketplace and clothing reseller, primarily of sneakers, but also includes streetwear, handbags and watches from the top in-demand brands.
StockX opened his mind to the opportunity eCommerce provides and how incredibly powerful and fast you can generate a profit from sales. His experience with both StockX and Nordstrom's made Indiana realize that eCommerce is the best way to start a successful business in today's modern world.
Indiana's Freedom Ticket: The Learning Curve of Becoming an FBA Seller

When Indiana isn't traveling the world or helping customers at Nordstrom's, he's watching Freedom Ticket and learning the ins and outs of FBA selling.
For the past nine months, Indiana, Isabeau, and their business partner have been focused on collecting all the pieces to their business model puzzle and putting them into place. As the team watched each module of Freedom Ticket with Kevin King, they began to realize they were missing some crucial puzzle pieces.
Indiana and his team have the key components ready such as their product, branding, packaging, website and LLC secured. However, getting their rendered product photos is still a work in progress along with creating their listing, producing product video content, and getting their GMP certificate.

The 5-Year Plan: Setting Goals for the Future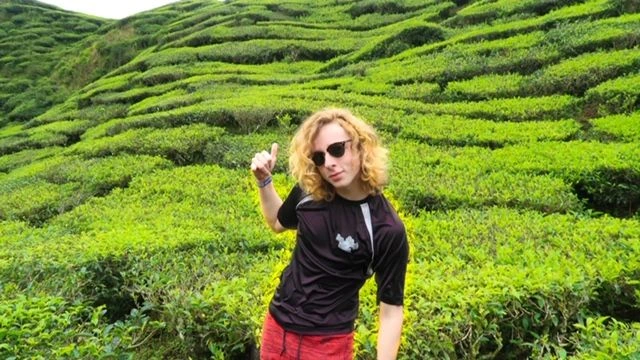 With their launch date looming in 2020, Indiana and his team have some lofty goals set for themselves and the future of their business. Indiana chose not to traditionally further his education at a four-year college, but instead to educate himself in the industry he wants to dominate – eCommerce.
In the first year of their business, Indiana sees themselves competing with top sellers in their category, having a top-ranking listing, and unlocking all the features Helium 10 has to offer to expand their business potential.
In five years, they hope to have multiple products ranking as best sellers on Amazon and are open to selling their business to Amazon brokers. Personally, Indiana hopes to become a dog-dad all while running his empire and in 10 years wants to be cruising from coast to coast in a flying Tesla while his A.I. robot girlfriend handles his Amazon listings.

Follow Indiana's Selling Journey: From Start Up to Future

I'm excited to watch Indiana as he completes Freedom Ticket, starts his own Amazon FBA business, and expands in the future. Indiana belives he has the edge on the competition, because of his creative eye and his team's diversity.
They believe forward-thinking is the most important investment in their futures and I couldn't agree more! Check out links to Indiana's social channels below and look for more exclusive content with him on Helium 10's social platforms.

Thank You: A Message from Indiana

"Helium 10 is like a magic window between the world and Amazon. It completely changed the way we thought about starting our Amazon FBA business. There has never been a clearer, more powerful, and straightforward software for sellers.
We can't express enough how grateful we are discovered and chose to go the Helium 10 path – we learn something new everyday that brings us one steps closer to our Amazon FBA dreams.
BIG thank you to Tatiana James for creating the YouTube video that led us to you guys."

Follow Indiana at IndiBeau on YouTube and @indiana.c on Instagram!