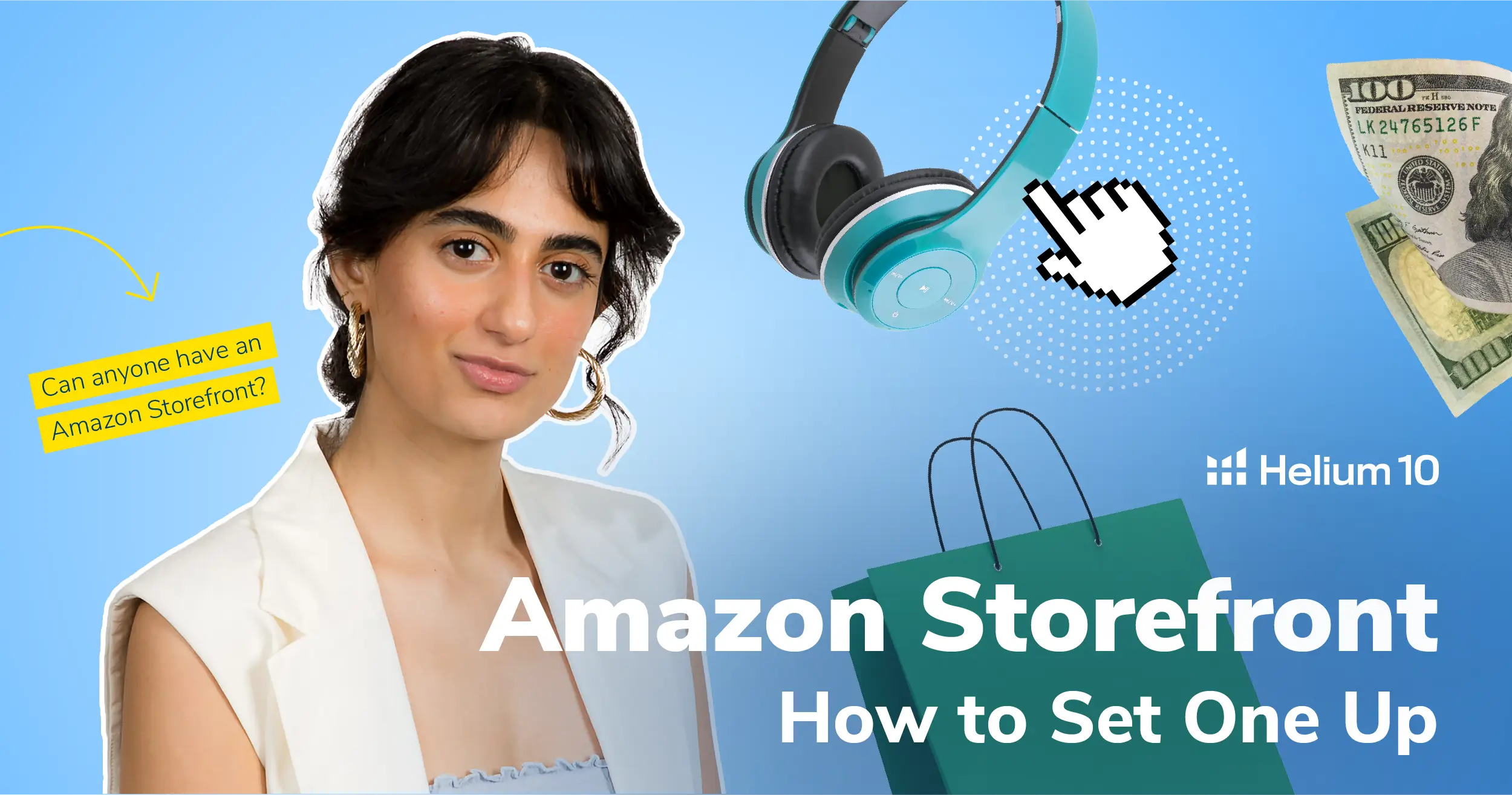 How to Make an Amazon Storefront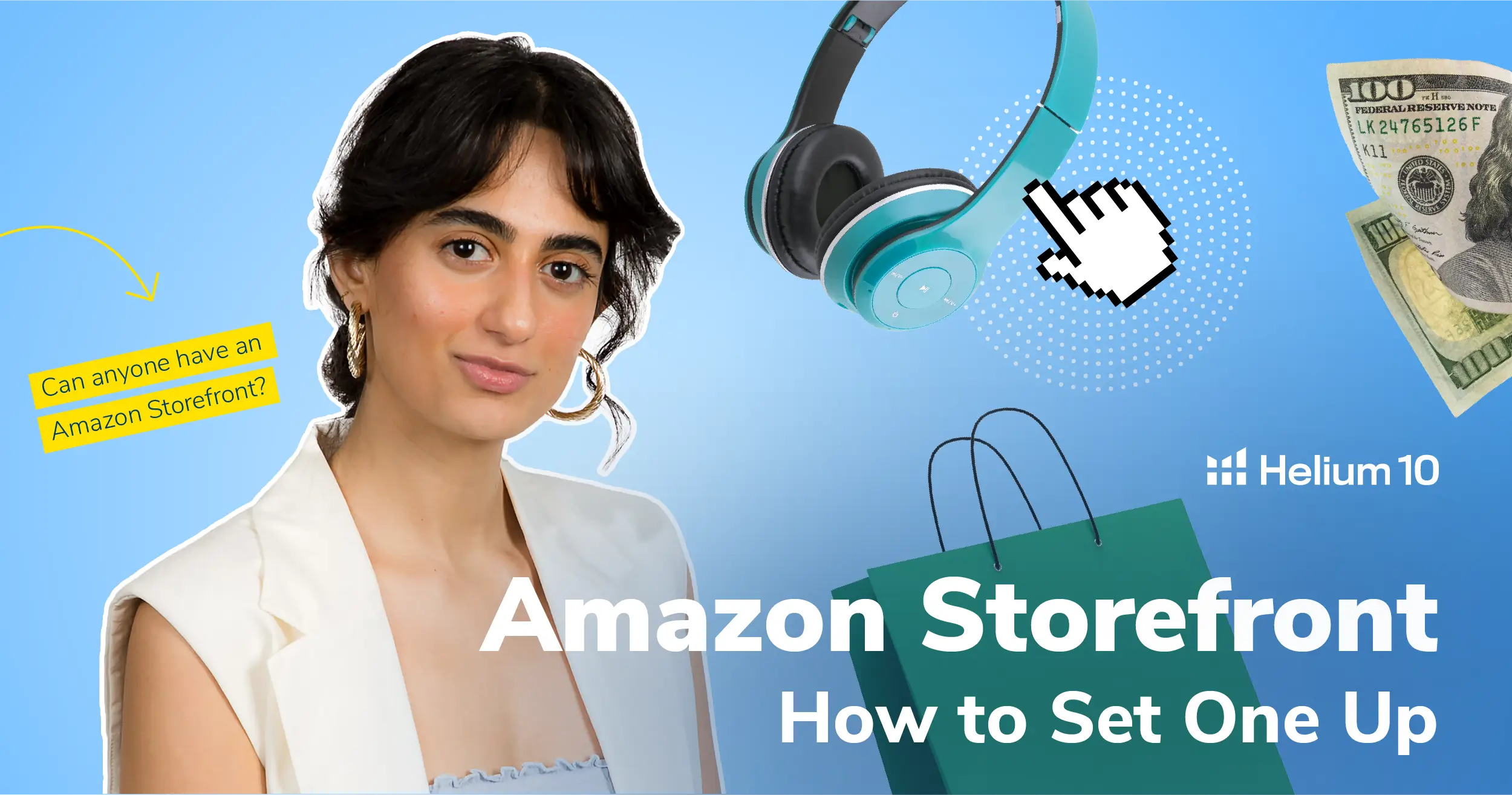 In the dynamic world of e-commerce, establishing a captivating online presence is key to thriving in the marketplace. Amazon Storefront is an Amazon tool that serves the purpose of a home page for your brand inside the Amazon marketplace. It is an enticing avenue for brands to showcase their products and weave their brand narrative into the platform. In this guide, we'll navigate the steps to help you set up your very own Amazon store, empowering you to craft a unique shopping experience that resonates with your audience and boosts your brand's visibility on one of the world's largest online platforms.
Outclass Your Competitors
Achieve More Results in Less Time
Maximize your results and drive success faster with Helium 10's full suite of Amazon and Walmart solutions.
Sign Up for Free
What Is an Amazon Brand Storefront?
An Amazon Brand Storefront is a dedicated brand destination on Amazon that allows brands to create a customized and branded shopping experience for their customers. It provides sellers with an opportunity to showcase their own brand display and products, track marketing promotions, tell their brand story, and engage with shoppers in a more personalized manner.
What Are the Benefits of Having an Amazon Storefront?
Having an Amazon Brand Storefront offers several benefits to sellers and brand owners. Here are some of the key advantages:
Brand Identity and Storytelling: A storefront allows you to showcase your brand's unique identity and story, helping to build brand recognition and loyalty among customers. A well-designed storefront can instill trust and credibility in your brand. Customers are more likely to purchase from a professional-appearing brand.
Complete Control over Design: With a dedicated storefront, you can create an immersive and engaging shopping experience for Amazon shoppers. According to Amazon, "Stores with 3+ pages have 83% higher shopper dwell time and 32% higher attributed sales per visitor." Customize your store, create multiple pages, and organize by product categories to provide an easy-to-navigate shopping experience.
Zero Ad Interruption: This is the only real estate on Amazon where your customer base will not be distracted by ads from other brands.
Analytics and Insights: Amazon storefront analytics provide insights into metrics like sales, traffic and engagement on storefront performance, allowing you to understand customer behavior, and make data-driven decisions to optimize your storefront's effectiveness.
Exclusivity for Brand Owners: Storefronts are available only to brand registered owners and sellers that are part of the Amazon brand registry program, giving you an exclusive platform to showcase your products and brand.
Off-Amazon Marketing Tool: Amazon Brand Storefronts act as a landing page for all off-Amazon marketing you are doing. You can drive external traffic with Amazon attribution, an advertising and analytics solution that gives you insight into how your non-Amazon marketing channels are performing on Amazon. Share your storefront link on social media, email campaigns, or other advertising channels to drive traffic and potential customers directly to your branded shopping experience.
Mobile-Friendly Design: Amazon Stores have the capability to optimize the viewing experience for mobiles and desktops, ensuring a seamless shopping experience for both customer preferences. According to statistics, roughly 70% of Amazon buyers shop on their mobile devices.
Cross-Selling Opportunities: With the ability to organize products into different categories, you can create cross-selling opportunities, encouraging customers to explore and purchase multiple products from your brand.
High Conversion Rates: You can use your Amazon store to run seasonal promotions, and showcase limited-time offers, new arrivals, and bestselling products to boost your online store's overall conversion rates.
Overall, having an Amazon Brand Storefront gives you not only the ability to create your own online store within the Amazon ecosystem, but also to differentiate your brand, engage with customers, and drive sales on the Amazon marketplace. However, it's essential to invest time and effort in creating a well-designed and compelling storefront to fully capitalize on these benefits.
Can Anyone Have an Amazon Storefront?
No, not everyone can have an Amazon Brand Storefront. To become eligible for an Amazon storefront, you need to meet specific requirements:
Brand Registry: Your e-commerce business must be registered through the Amazon Brand Registry program. This program helps protect your brand from counterfeiters and other unauthorized sellers on the platform.
Professional Seller Account: Your Amazon account type should be switched from an Individual plan to a Professional plan. This means you'll need to upgrade your seller account to a Professional Selling Plan, which comes with a $39.99 monthly fee.
Trademarked Brand: Your brand must be trademarked by the Intellectual Property office, and you must be the registered owner of the trademark.
Is It Free to Make an Amazon Storefront?
Creating an Amazon Brand Storefront is generally free for sellers who meet the eligibility criteria. However, there are some costs associated with selling on Amazon that you should be aware of:
Professional Selling Plan: To create an Amazon Storefront, you need to have a Professional Selling Plan, which comes with a monthly subscription fee. As of my last update, the fee for the Professional Selling Plan was $39.99 per month in the United States.
Trademark Registration: To be eligible for an Amazon Storefront, you must have a registered trademark for your brand. Registering a trademark involves fees, which vary depending on the region you want to get a trademark in.
Advertising and Promotion: While creating the storefront itself is free, you may need to invest in advertising and promotions to drive traffic to your storefront and increase sales.
How Much Can I Potentially Make With an Amazon Storefront?
The potential to profit with an Amazon Storefront is limitless. On average, an Amazon seller makes anywhere from $1,000 per month in sales to more than $100,000 each month in sales. This range is wide due to a plethora of different competitive strategies and sources of income through an Amazon Storefront.
Here are 6 ways to make money on Amazon:
1. Choose a product type or specialize in a niche that aligns with your interests and expertise. Begin by selling a single product or various items from the same category. Build your own brand through Amazon FBA, investing in marketing efforts and utilizing tools, like A+ content and stores, offered to sellers. To learn more about this method of Amazon selling, read our blog: FB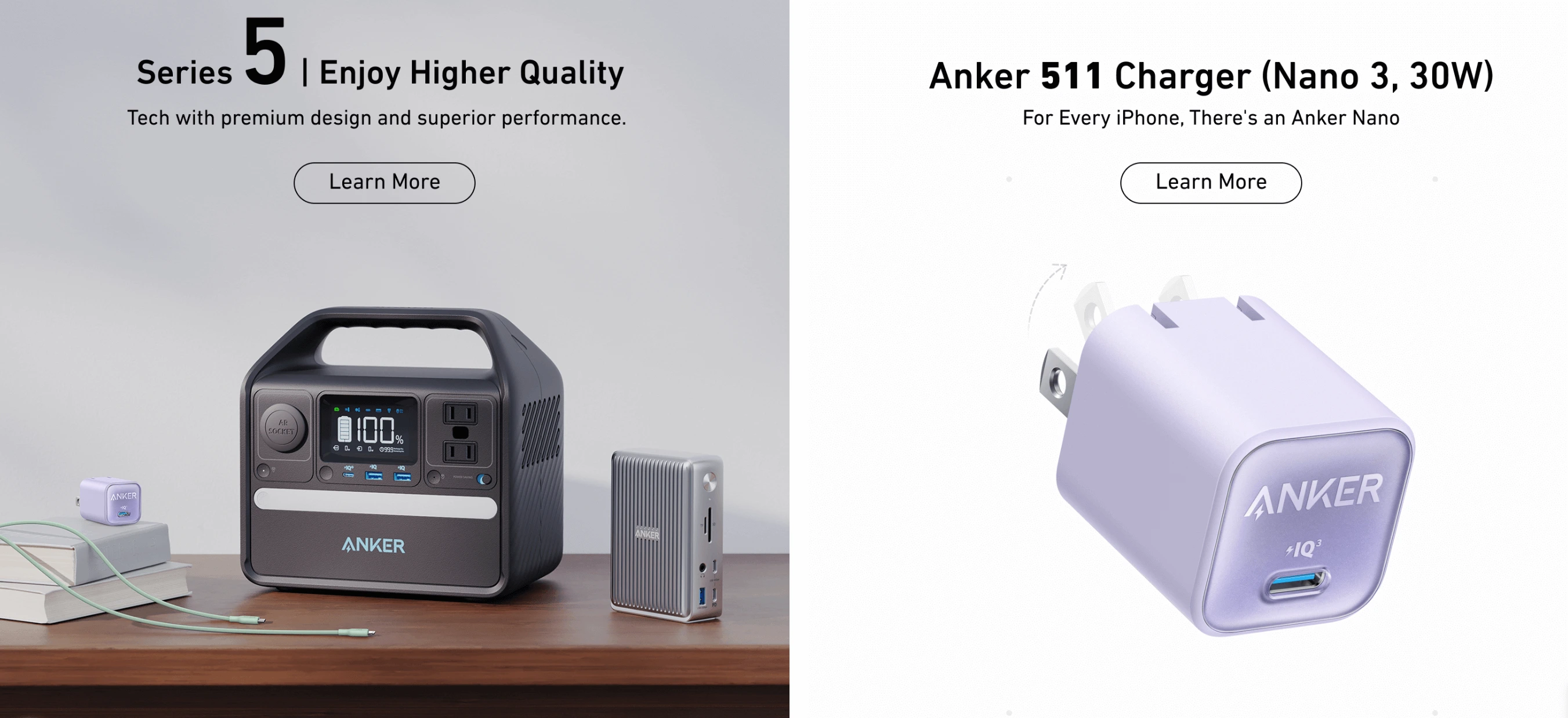 2. Start selling handcrafted items through Amazon Handmade, catering to a global audience of artisans and creatives. In this category, you can sell clothing, jewelry, art, or anything that is handmade. To learn more about this method of Amazon selling, read our blog: Handmade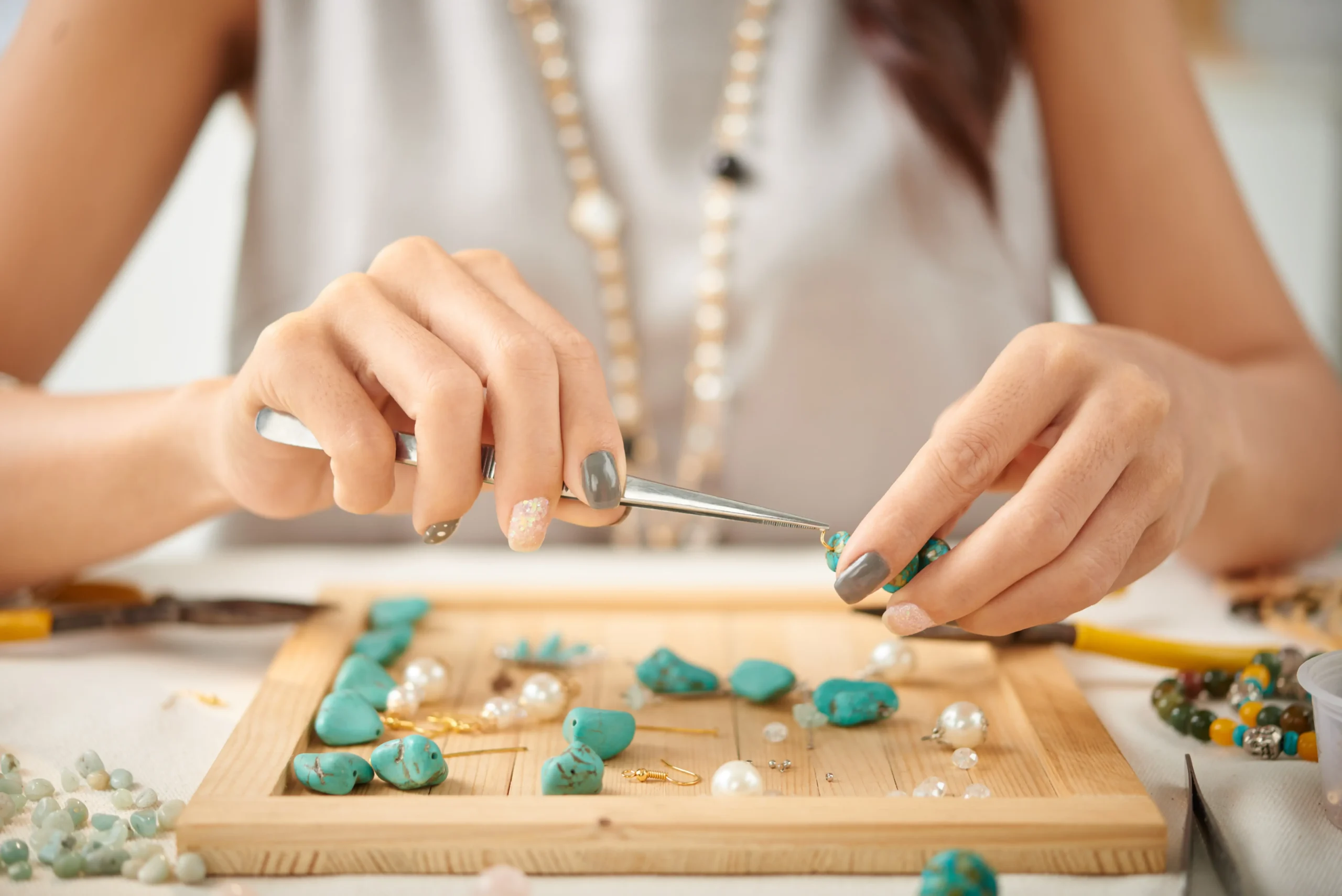 3. Create and distribute custom apparel and accessories through Amazon Merch on Demand, leveraging the print-on-demand model. Many sellers design hoodies, t-shirts, mugs, and tote bags. To learn more about this method of Amazon selling, read our blog: Merch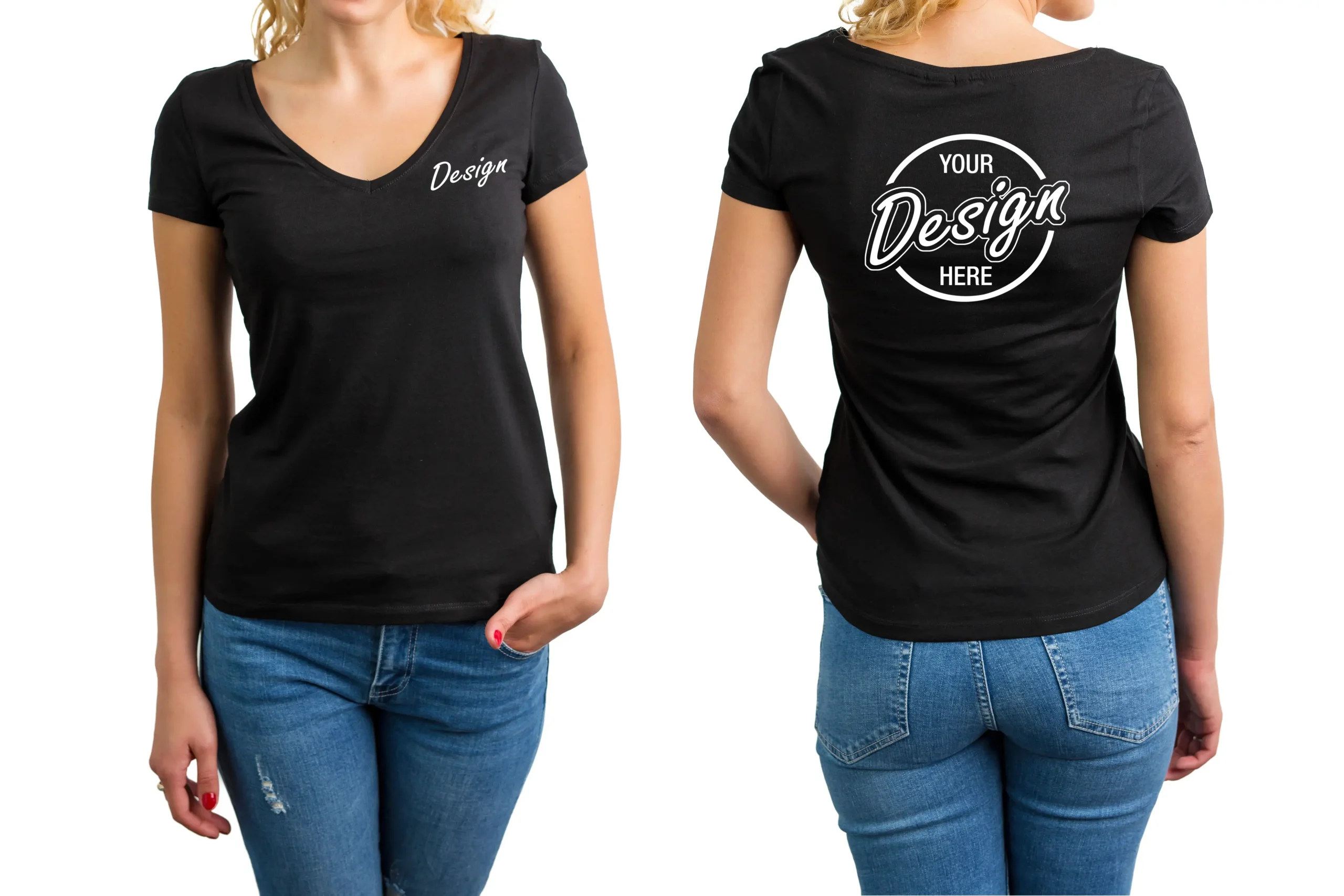 4. Reach B2B customers through Amazon Business, offering business pricing, quantity discounts, and visual dashboards.
5. Earn passive income as an Amazon affiliate, through the Amazon Associates Program, by creating a store on Amazon filled with products you love and recommend. Every sale made through you will earn you a certain commission percentage. To learn more about this method of Amazon selling, read our blog: Affiliate
6. Self-publish books with Kindle Direct Publishing (KDP) to share manuscripts in paperback, hardcover, ebooks, or multiple formats. These can be low to medium-content books, which include workbooks, journals, coloring books, puzzles, etc. To learn more about this method of Amazon selling, read our blog: KDP
Manage Everything With Next-Level Software
Sign up now to access powerful, easy-to-use tools to help with every part of selling on Amazon and Walmart.
How Do I Open an Amazon Storefront?
To create an Amazon Store, follow these steps:
Sign up and enroll your brand:

Create a seller account and choose a Professional selling plan.
Enroll in Amazon's Brand Registry program with an active registered trademark or a pending trademark application filed through Amazon IP Accelerator. If you do not know how to go about doing this then read our blog below: Brand Registry

Create an Amazon Storefront:

Log in to Amazon Seller Central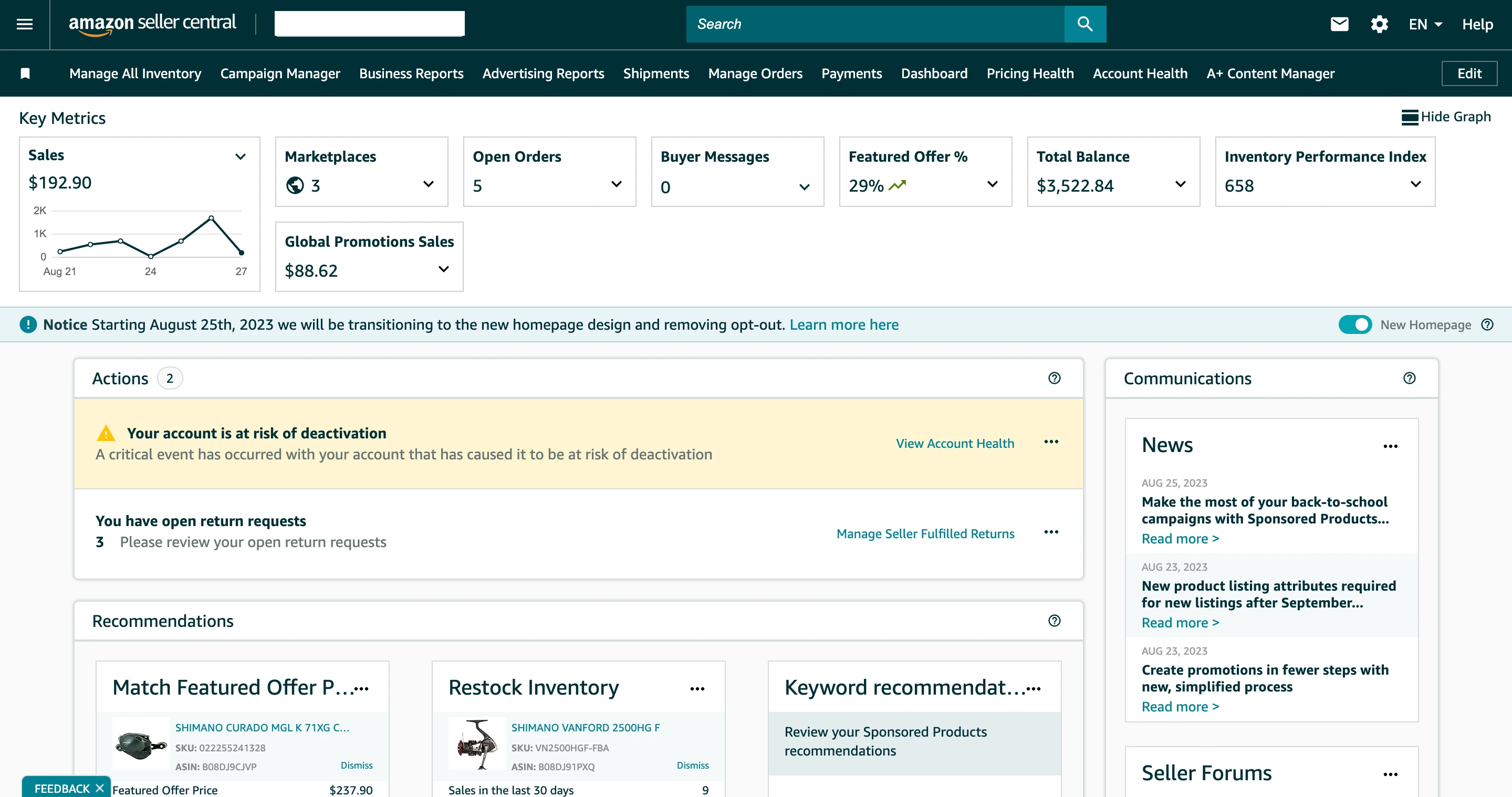 On the left hand side corner of your screen, you will find a drop down menu. Go to 'Stores' and then 'Manage Stores'.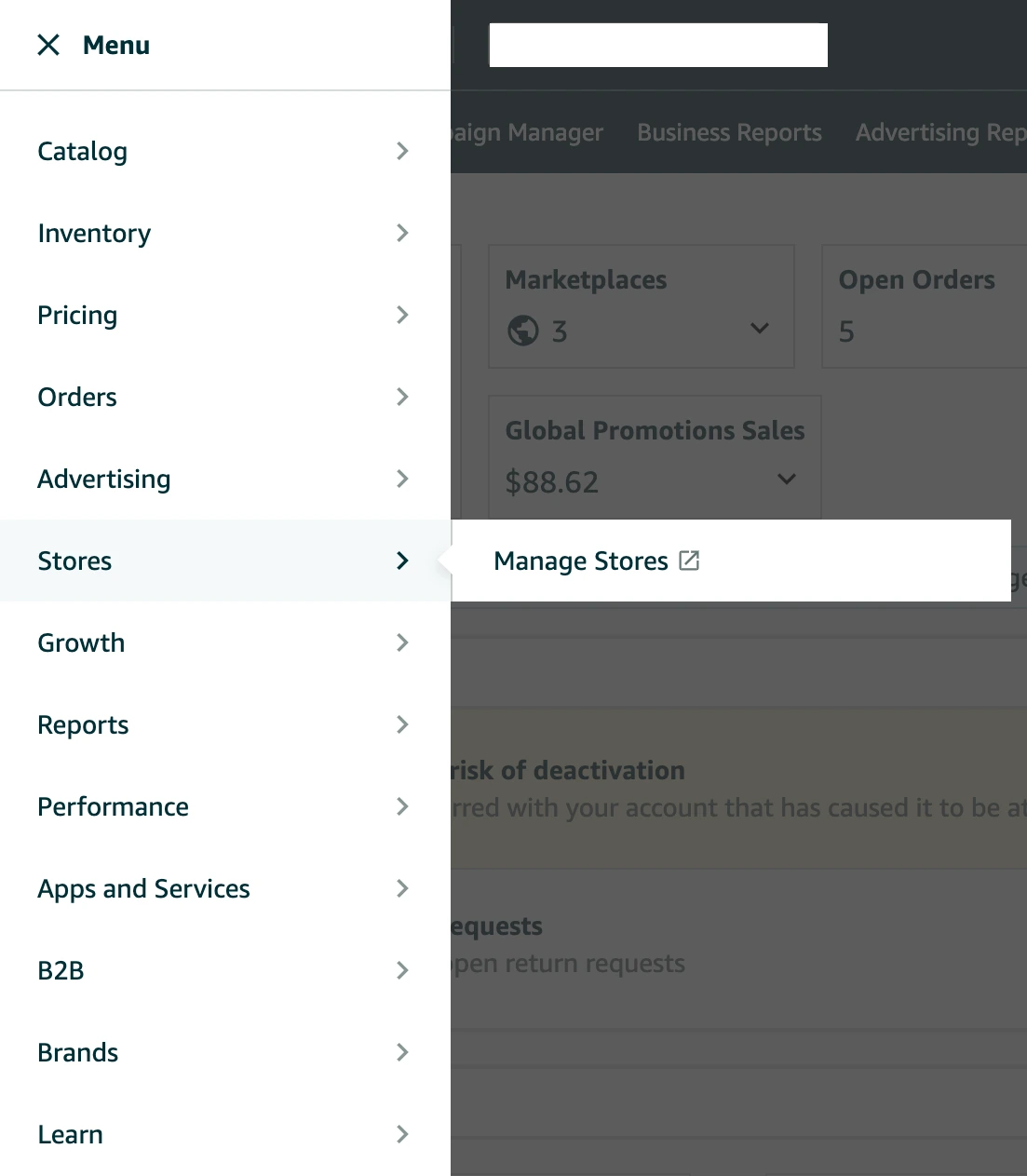 Click "Create Store" and choose a storefront format from four templates: Marquee, Product Highlight, Product Collection and Blank.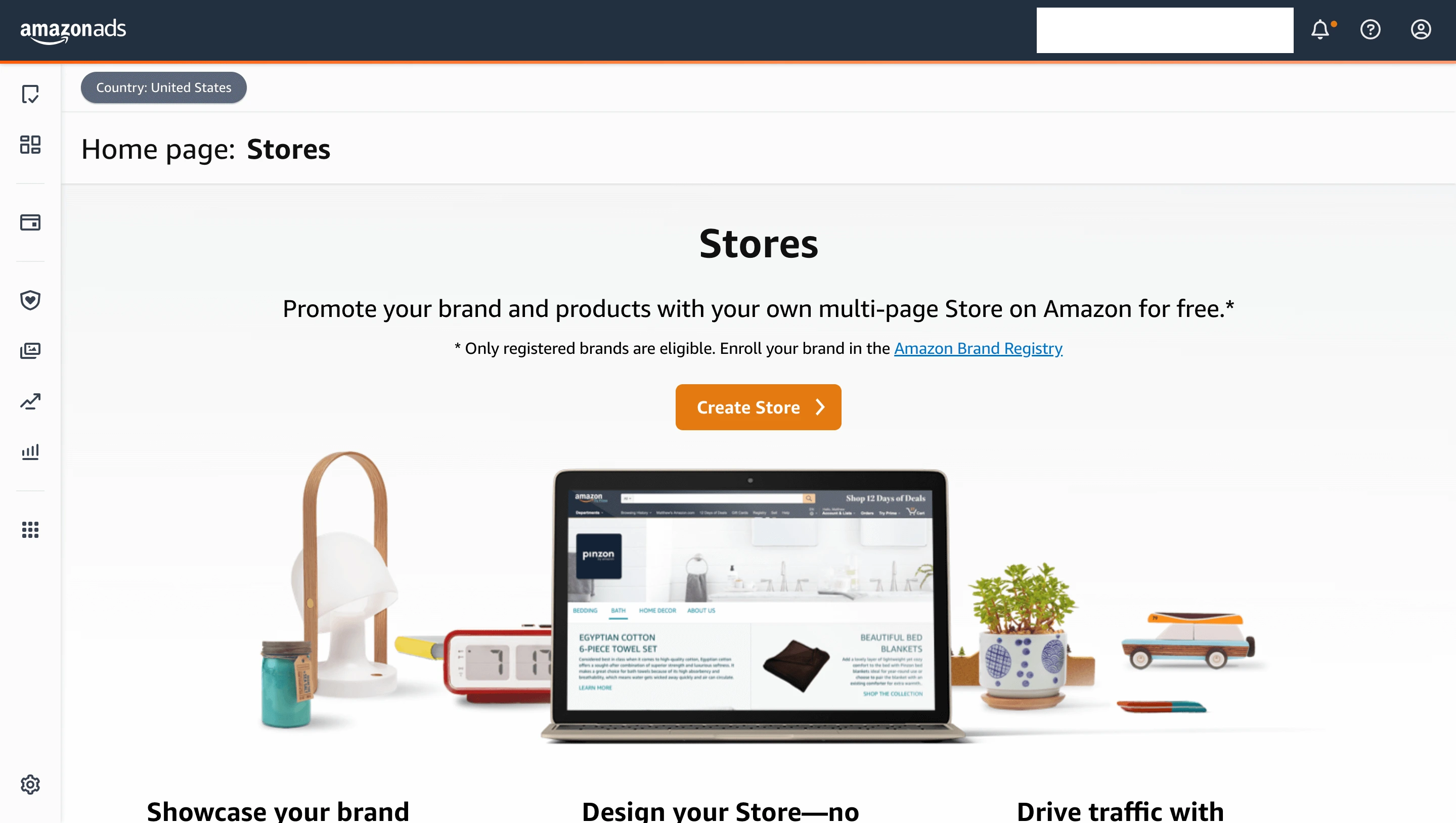 Use the Page Manager to add multiple pages, like subcategory pages and best selling product pages, to your ecommerce store.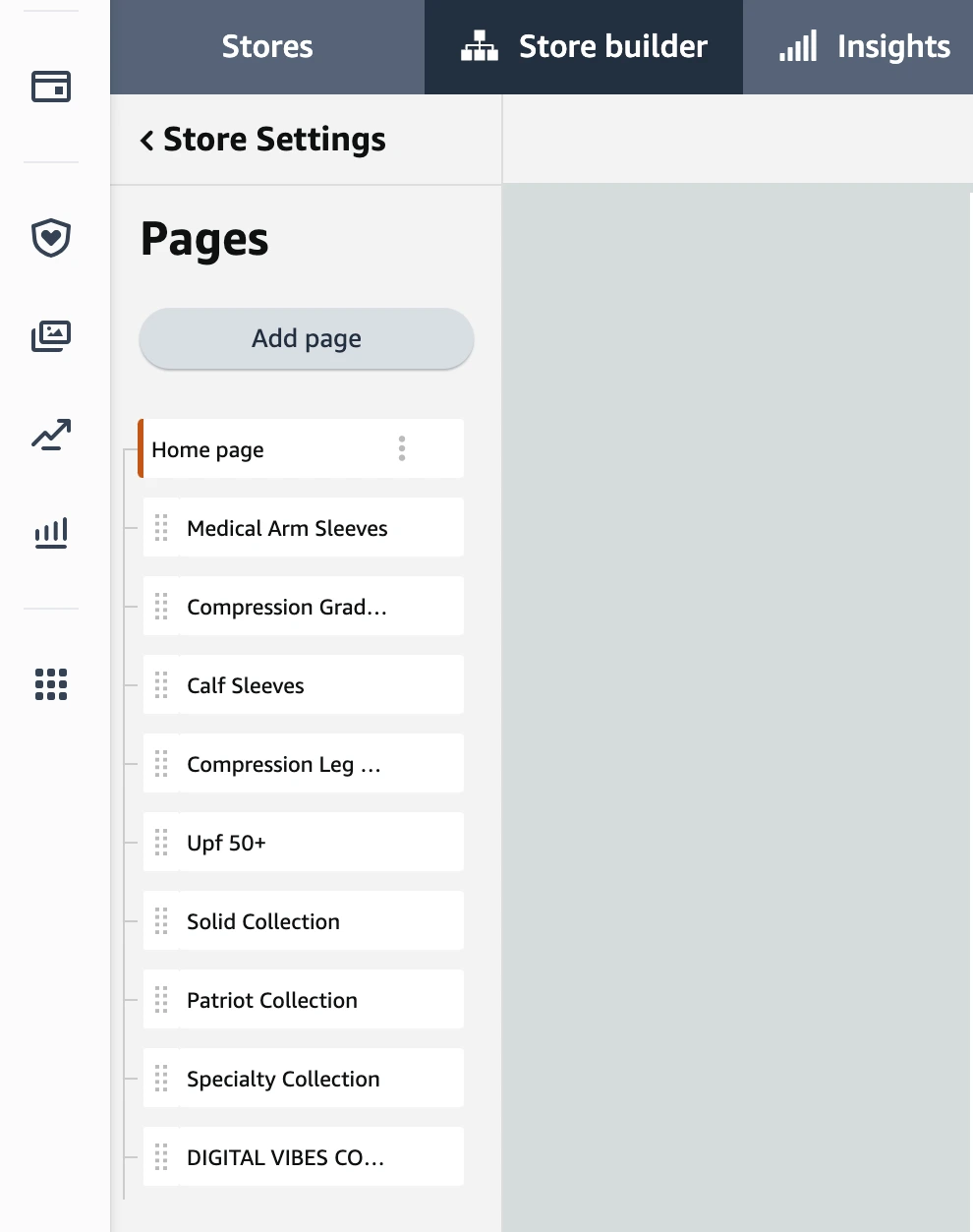 Using the Tile Manager, choose a product grid style that best showcases your product. Customize your store with images, text, and video content.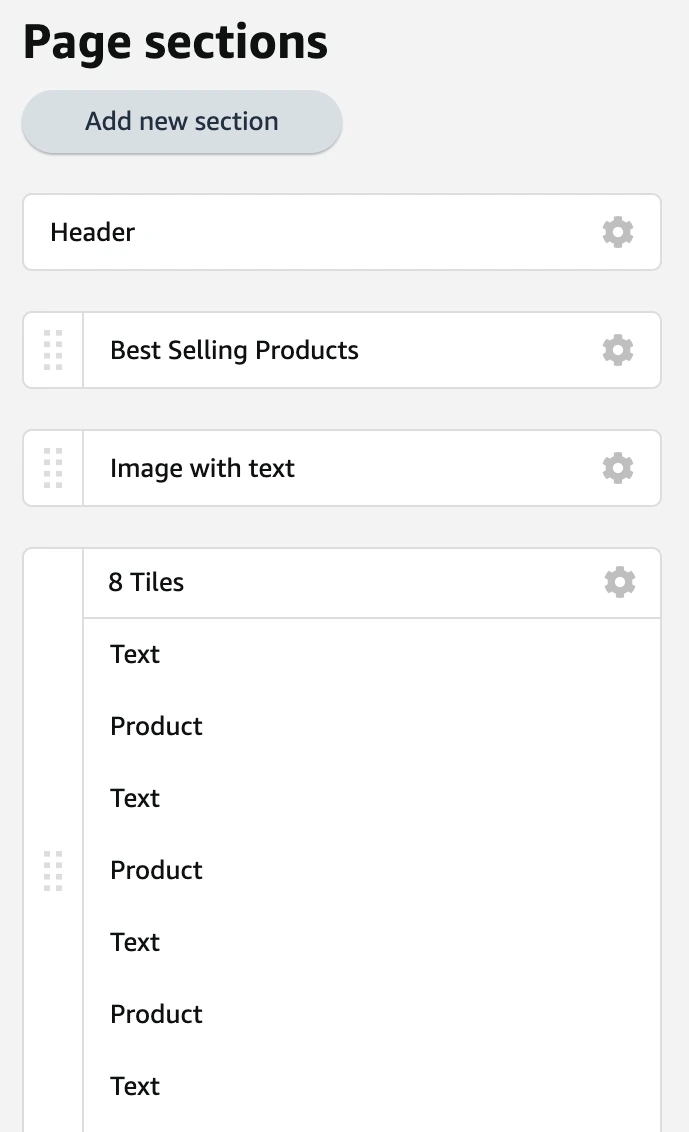 Review and edit your storefront as needed, then click "Submit for Publishing." Once approved, the storefront will go live.
3. Add Products
Use the store builder to organize and display your products in an engaging and appealing manner. Handpick best selling products to feature in the storefront or use lifestyle imagery to display a wide range of complementary products to increase your average order value.
By creating a home page for an Amazon storefront, you can introduce customers to your business, tell your brand story, showcase your catalog, and improve the shopping experience for your audience. Additionally, you'll receive performance metrics to track page visits, traffic sources, and sales to optimize your storefront over time.
Manage Everything With Next-Level Software
Sign up now to access powerful, easy-to-use tools to help with every part of selling on Amazon and Walmart.
What Are Some Examples of Great Amazon Storefronts?
Now that we know how to create a store on Amazon, let's take a look at how we should design a storefront to get the most out of it.
First up, we have a snapshot of Kleenex's store display. They have prefaced the brand display with their brand logo and a light-hearted tagline, along with their product. We've entered their storefront with a good feel for their branding.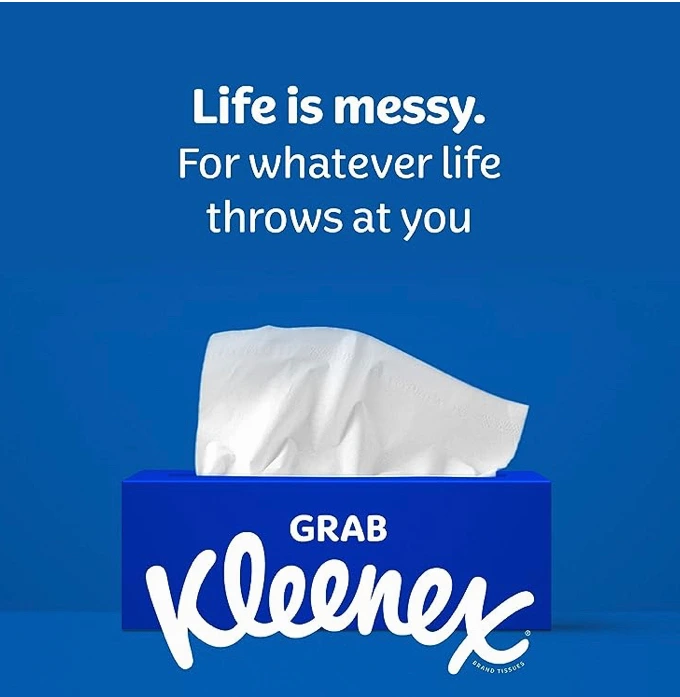 Next, we have Bissell's store, and if there is one thing we know about Bissell it's that they have a cleaning solution for every surface around your home. So as a customer, if I were to visit their store I would be overwhelmed by the amount of options they have available. They've done an incredible job at walking the customer through the decision-making process by categorizing their appliances by surface type. Earlier on in the blog, we talked about the importance of a well-organized store and easy to consume information, this is a perfect demonstration of that point.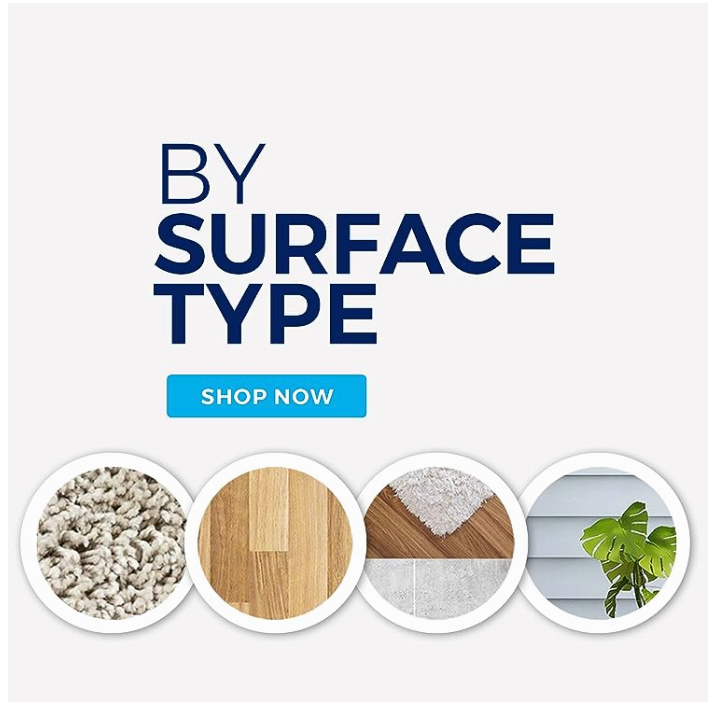 Another way to preface your storefront design is to create a module with a lifestyle image which is clearly communicating your brand message. In this case, Beats' entire brand messaging is focused around providing their consumers premium sound entertainment and this image beautifully encapsulates that messaging; whether you're outdoors or going about your daily life, you will get premium and uninterrupted high audio quality. They've further supported the messaging with some icons and text to clearly point out their unique selling propositions to their buyers.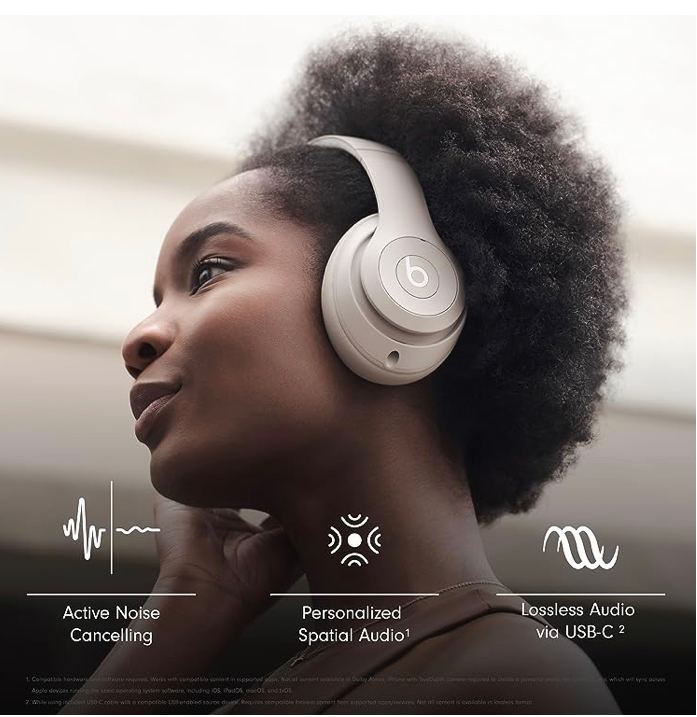 If you are a seller who is selling daily essentials or products that may need to be restocked throughout the year, well this is a great example. Tide has bundled all those products that buyers usually buy on the subscribe and save (SNS) model and placed them in one category. This not only gives buyers easy access to the product that they want to buy via SNS, but also gives them ideas on products that they could restock on or subscribe to the SNS model for.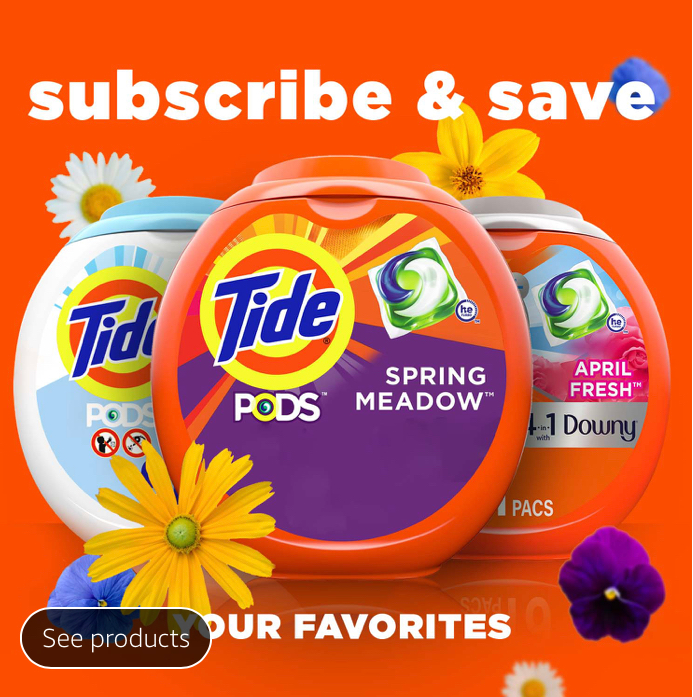 Apple is a brand that has a plethora of product categories that they sell in and has a plethora of options within each category as well. Instead of making their customers do all the work of searching for the products individually, among a sea of product descriptions and product images, they have made it convenient by organizing each device by their category. A great strategy to employ if you have ASINs that are spread across multiple categories.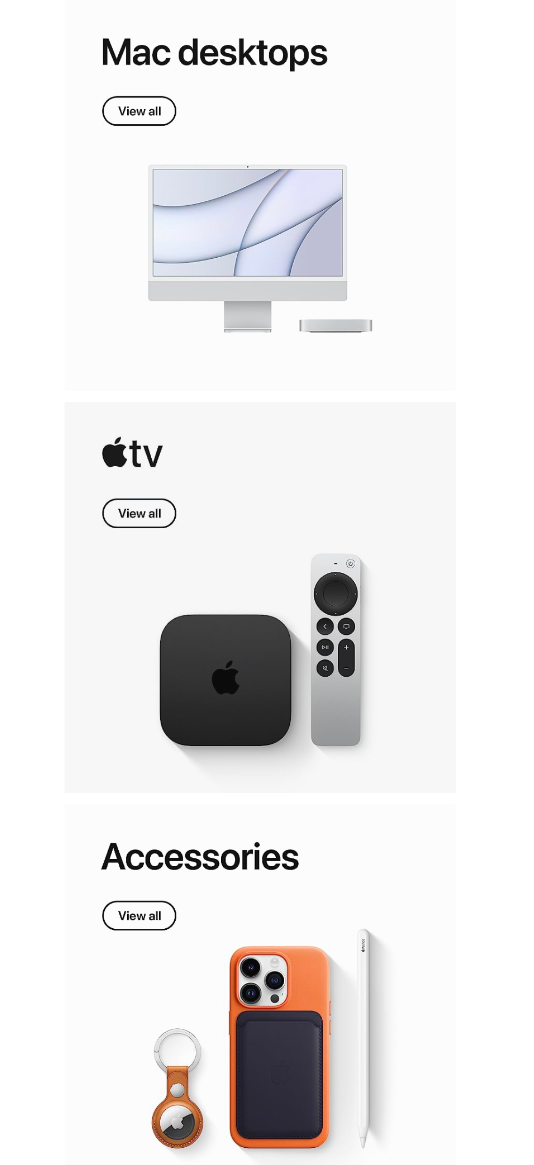 Back to school season is coming up and we all know that parents as well as school going children will be beginning their shopping spree. Amazon Basics has employed a very smart strategy by creating a module allocated solely to this season. All sellers can learn from this strategy by mapping out all those seasons where their products could potentially be in high demand, and then closer to those seasons they can create a dedicated module for that occasion.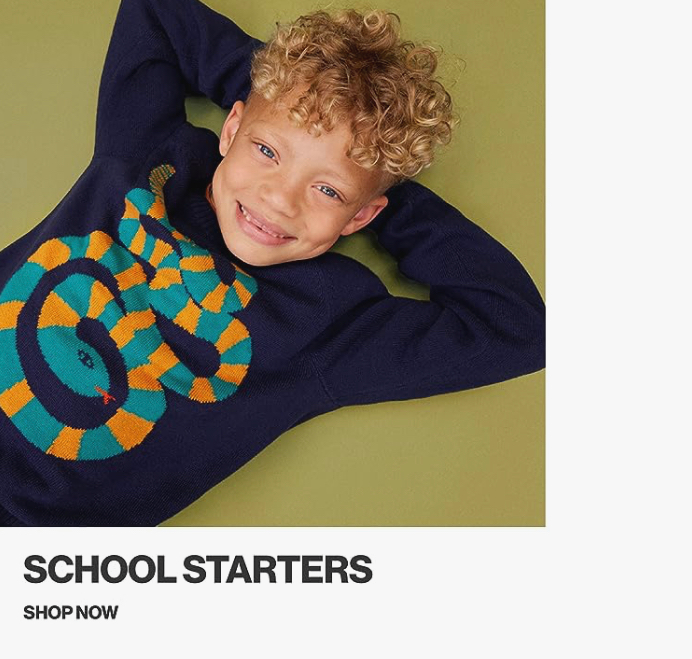 Conclusion
In conclusion, the process of opening your own Amazon Store is a strategic venture that combines creativity, business acumen, and a deep understanding of your target audience. As you've discovered throughout this blog, each step, from selecting your niche and products to designing a captivating storefront, holds the potential to shape a distinct and memorable online shopping experience. Amazon's platform is focusing more and more on brands instead of mere sellers with products. Sellers enrolled in brand registry can reap the benefits of these new tools to establish a brand identity, tell their unique story, and engage customers in ways that set them apart in the competitive e-commerce landscape.
Your Amazon Storefront has the power to not only drive traffic and sales but also to foster lasting relationships and build a loyal customer base that propels your business toward long-term success. So, take these steps as a guide, infuse your creativity, and let your Amazon Storefront be the stage where your brand truly shines in the online marketplace.
FAQs
Frequently Asked Questions
To find someone's storefront, go on Amazon and type in the brand or product you're interested in, click on the brand/product in the search results, and then select "Visit the [Brand Name] Store" which is located under the product title.
There are several reasons why Amazon shoppers might be unable to find a storefront.

1. If the seller is a 1P seller or a vendor. In this case, either Amazon has bought the seller's product and is handling most of the selling details, or the seller is reselling another brand's products. When you scroll below the add to cart button, the listing page will say ships from Amazon and sold by Amazon. It could also showcase the product as being sold by a unique seller name, depending on which vendor has won the Buy Box.

2. If the seller has Subscribe and Save active on their listing. In order to be able to click on the store, the buyer will need to change the Buy Box to a one-time purchase.
Achieve More Results in Less Time
Accelerate the Growth of Your Business, Brand or Agency
Maximize your results and drive success faster with Helium 10's full suite of Amazon and Walmart solutions.