How to Make Money on Amazon FBA
Amazon FBA streamlines the selling process. Read this guide to learn how you can make money on Amazon FBA with just a few simple steps.
Updated on: November 21, 2022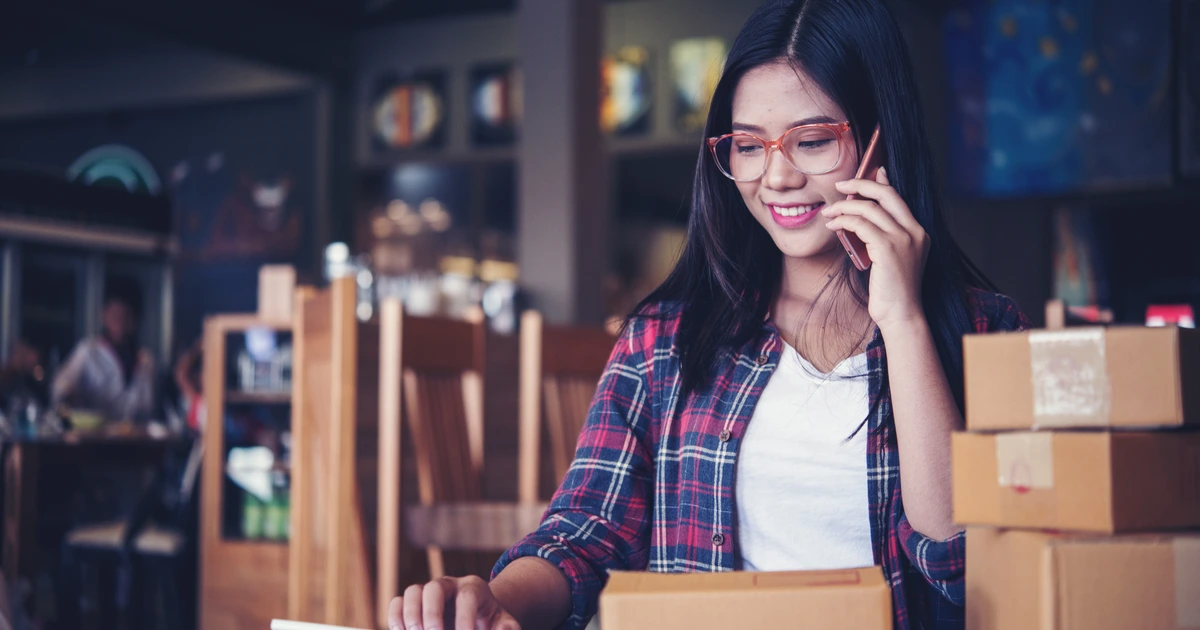 Whether you're looking for a full-time gig or a side hustle, selling on Amazon can provide you with an opportunity to earn income. While it may sound difficult to open an Amazon store, the process may actually be easier than you think. This is in large part due to Amazon FBA, which streamlines the selling process.
Amazon FBA is a service that gives Amazon sellers access to the company's extensive infrastructure and resources. In this article, we explain how to make money on Amazon FBA and take advantage of this service to grow your business. Read from start to finish for an in-depth look at strategies for making money using Amazon FBA or skip to any section using the links below.
What Is Amazon FBA?
FBA stands for "Fulfillment By Amazon." There are few organizations with an international shipping infrastructure equal to Amazon's, and by using Amazon FBA you can access this existing infrastructure. When you use Amazon FBA, all you have to do is send products to Amazon's fulfillment centers and the company will take care of packing, shipping, returns, and even customer service for you. As a seller, this can save you time and provide your customers with a better overall experience.
Amazon FBA has been able to transform hundreds of thousands of new home businesses into thriving privately-owned companies. So the question is, how do you take your small business idea and start making money using Amazon FBA?
The short answer is that Amazon makes it easy. But the truth is that you have to work for your success. Fortunately, Amazon has laid out all the tools you need before you. So let's start learning how to make money on Amazon FBA.
Can You Make Good Money on Amazon FBA?
Amazon FBA is a global-scale e-commerce order fulfillment system. Its mission is to take orders for products offered by individuals such as yourself from your customers without regard to the relative distance between you and your buyer. Amazon FBA packages and ships the product to your customer, in addition to handling returns and customer service in general.
When you become an Amazon seller, your job is to build your online store, curate your inventory, and complete your own branding and marketing. Amazon handles the logistics and the physical transportation of the product to your customer. Naturally, Amazon takes its share of every purchase, but this also saves you money on creating, hiring, and running your own fulfillment solutions.
But now let's move on to the real question: How much do sellers on Amazon make? The answer is that it depends on many factors, such as the type of products you're selling, consumer demand, profit margins, and more. When you first start selling on Amazon, you may not see huge profits—but the amount of money you generate can grow over time as your business builds a reputation, gathers positive reviews, and improves efficiency.
Benefits of Selling With Amazon FBA
Some of the primary benefits of selling with Amazon FBA include:
Optimized storage: If you're working in the evening and on weekends to make passive income through Amazon FBA, you may not want to invest in a warehouse or fill your garage with inventory. Instead, Amazon can store your inventory, saving you space and storage fees.
Streamline the logistics of your business: Receiving orders, shipping products, handling returns, and fielding customer inquiries can be overwhelming. With Amazon FBA, you don't have to worry about dealing with these tasks that may otherwise consume a lot of time and energy.
Ship at a low cost: Amazon FBA allows you to take advantage of Amazon's shipping network, which offers discounts for sellers who operate under the umbrella of the e-commerce giant. You'll also be able to participate in two-day shipping for Prime customers.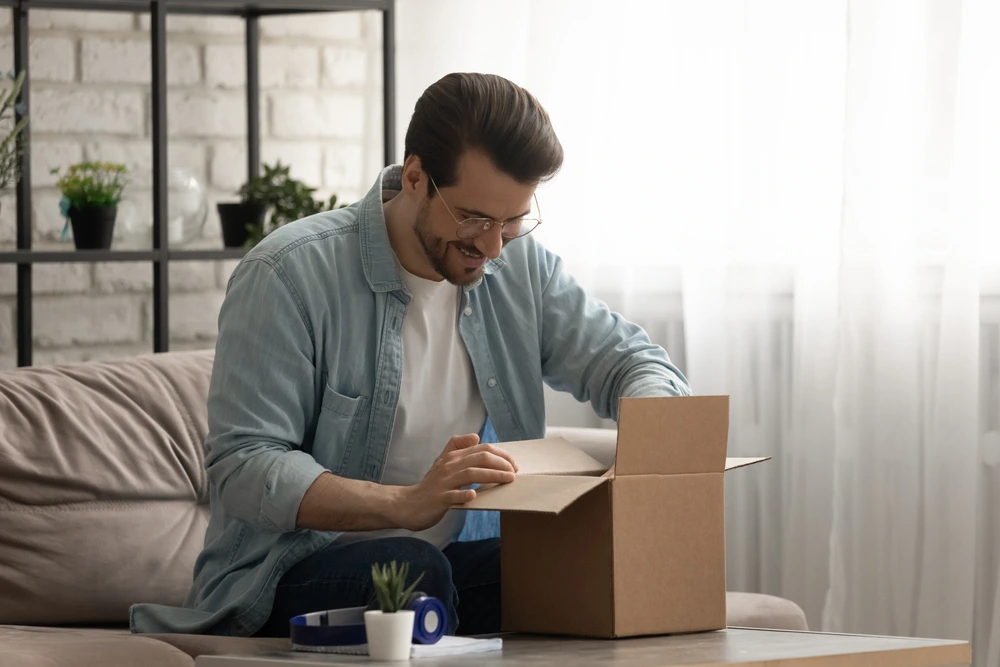 How to Make Money From Amazon FBA
Using Amazon FBA, you can sell your own products or sell other people's products. Whether you're interested in starting your own brand or selling existing products, it's entirely up to you what you sell on Amazon FBA.
To start making money from Amazon FBA, the first step is setting up an Amazon Professional Seller Account, which costs $39.99 a month. From there, you'll set up an Amazon store and add the products that you want to sell. If you're not sure which products you want to sell, use Helium 10 to conduct product research and find your niche. Using Helium 10, you can also market your products and view analytics that provides you with actionable insights along the way. 
Keep in mind that if you live in an area that requires you to have a business license, you will need to obtain one. Check your state website to learn whether or not you need one. Also, you should check to see if you need a sales tax permit or reseller permit/certificate.
Now that we have covered the basics of how to open an Amazon store, let's get into the real stuff. Take note of the following steps as you work toward making money on Amazon FBA. 
Branding & Outreach
Your store needs a name, a look, and a unique brand promise. Establish this through your social media presence and make sure your branding remains consistent across all channels.
Create a Selling Strategy
Decide whether you will sell your own products or function as a third-party seller. There are pros and cons to each, but selling your own products typically requires more time, effort, and cost upfront.
Find Your Product Niche
Choose products that you have a passion for or are very knowledgeable about. Alternatively, you could conduct market research to find a gap in the market. Try to find a niche you can fill, as this can minimize the amount of competition you face.
Scope the Competition
Look at sellers in your niche. See what they are doing right, and what they are doing wrong, and learn from them.
Gather Intel on Your Products
You need to provide information on everything you sell. This includes a basic description as well as more in-depth technical knowledge.
Leverage Software Services
In order to make sales and grow your business, you need to have the right tools on your side. With software like Helium 10, you can manage your Amazon store and identify avenues for growth. Helium 10 makes it easy for sellers to conduct product and keyword research, optimize listings, manage inventory, and track key analytics.
Outsource
Consider outsourcing simple or repetitive tasks that you don't want to do yourself. While outsourcing does come at a cost, it frees you up to grow your business in other areas.
Document Everything
Every sale, every product added to your inventory, and everything, in general, should be documented. Maintaining proper documentation can help you complete relevant tax forms, solve customer disputes, track business performance, and more.
Start a Blog
The more unique your product, the more customers will want to research it. If you provide all the answers to any question they have, it will boost customer loyalty and turn your sales funnel into a sales loop.
Tips for Selling on Amazon FBA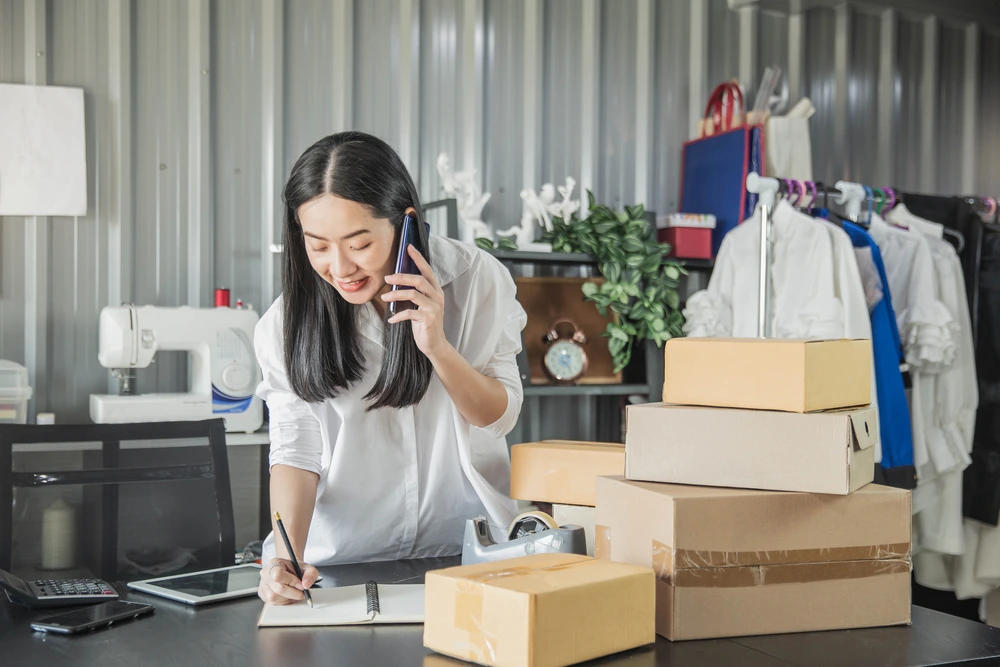 Setting up an Amazon store is one thing, but if you really want to make money using Amazon FBA, you might want to take note of these extra tips:
General liability insurance: This will cost you between $800 and $1000 per year. Once your gross proceeds exceed $10,000 a month, this will be required by Amazon. If you don't make that much, you can do without it—but if you can afford it, general liability insurance can help hedge a wide range of business risks.
Accounting software: We mentioned this above, and it can be considered optional if you are comfortable crunching numbers yourself. But if you are not, accounting software really is a big help in avoiding unnecessary accounting errors. If the IRS targets you for an audit, you will be glad you have accounting records to show.
Product research tools: Product research tools like Helium 10 can help you pinpoint products that show potential for profitability. At the same time, you can also compare your business with competitors and conduct keyword research for your marketing efforts.
Additional education: It might be a good idea to take a night course or an online class in business. Being in business for yourself for a year will be far more educational than any introductory class, but that first year might be quite a bit easier if you have a basic understanding of business principles.
Final Notes
While making money on Amazon FBA may not be easy, it can be done if you put the time, energy, and work in. Follow the above steps and consider our tips as you set out on your journey as a seller on Amazon. Create a selling strategy, find a niche, do your research, and, above all, get the right tools for the job.
Helium 10 is an essential tool for those interested in making money on Amazon FBA. It's an all-in-one software that can help you create optimized product listings, conduct keyword research, manage inventory, track performance, and more. Sign up for Helium 10 today to get started on your unique seller's journey.
Everything for your business on Amazon.
Find out more about our products by signing up or speaking with one of our
Customer Success representatives today. With us in your corner, you can enjoy
more sales and increased engagement from your Amazon business.
Chat with a Support Specialist