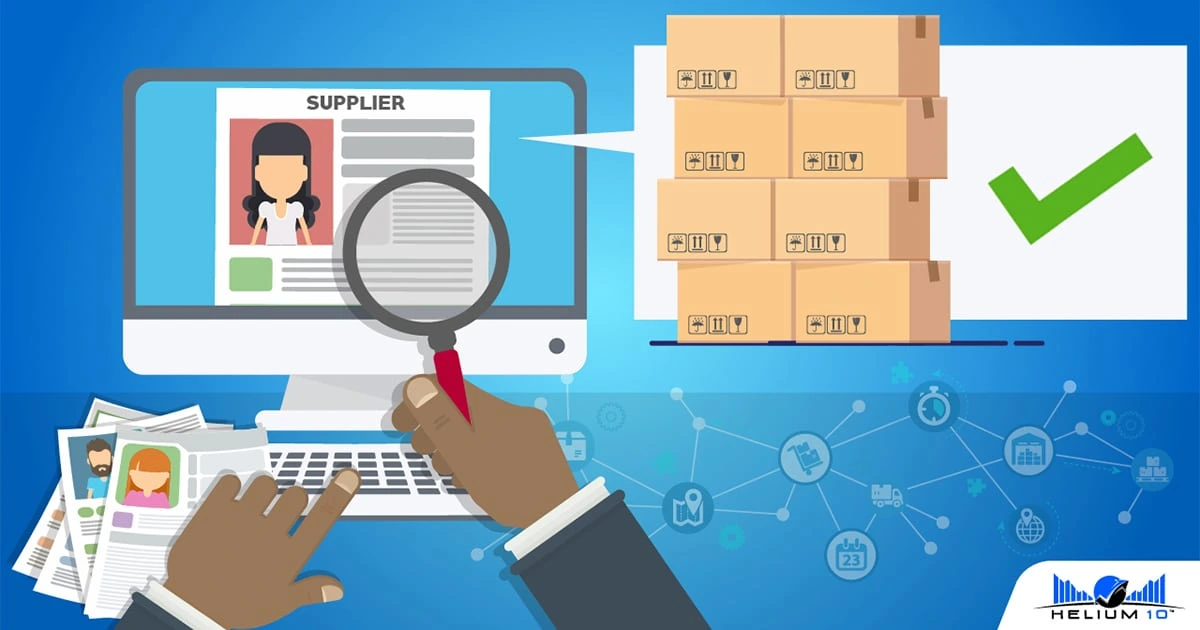 4 Steps to Find the Best Amazon Supplier for Your Private Label Business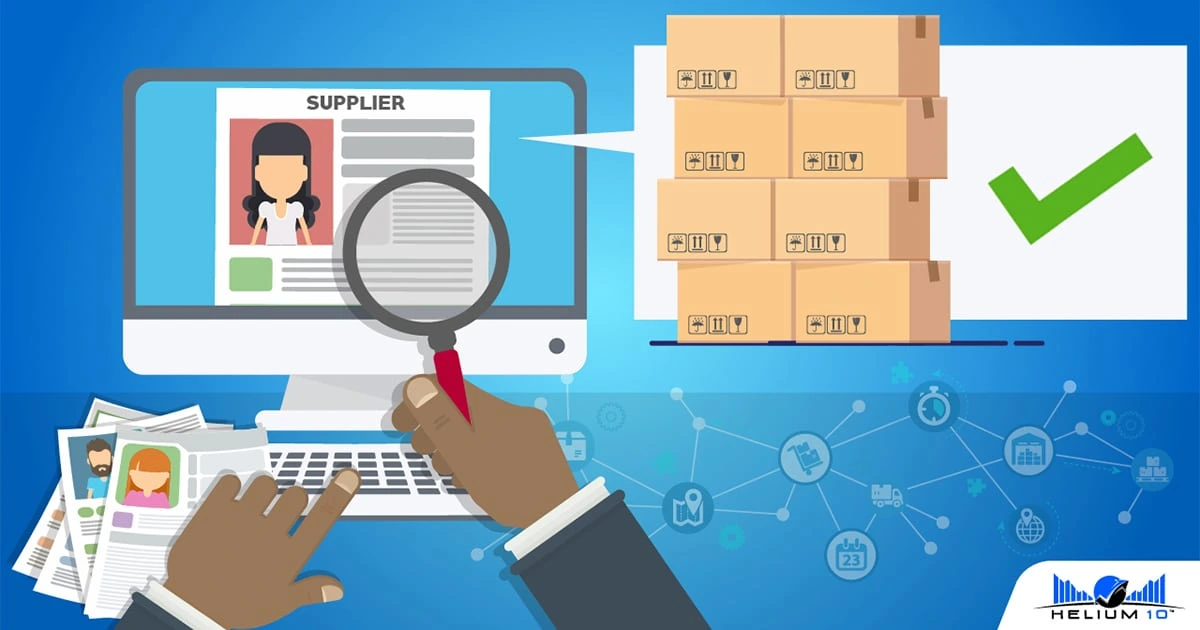 You've selected a private label product niche, and now it's time to find the best Amazon supplier that suits your private label business' needs.
To make your product idea come to life, finding a suitable Amazon supplier that fits your product type and is open to forming a lasting work relationship is critical to your success as a private label seller.
Here are 4 steps to find the best Amazon supplier to work with:
Step 1 – Prepare a Potential Product List
It's important to jot down a few product ideas and create a list of the ones you're most interested in. Your refined product search will help you focus and prioritize appropriately.
Step 2 – Search for the Most Suitable Amazon Supplier
Search for Amazon suppliers by using the following resources:
Google: Start searching on Google by entering the name of the product you wish to sell followed by the term "manufacturer" or "private label supplier" as well as your location.
Alibaba: This website has a simple platform in which you can find manufacturers of various products.
Reddit: Many seller focused subreddits are incredibly active. Search for posts related to your product(s) and look for manufacturers there.
Amazon/eBay: You can check out the manufacturers' names for the products you're most interested in; however, it should be noted that Amazon may be more saturated than other platforms, so it may not be the best choice for finding low competition products. Search eBay for products you're interested in to dig up more supplier options.
Indiamart: Similar to Alibaba, you can find all types of household, sport, tool, apparel, accessory products, and more.
Global Sources: This is another great source for finding private label suppliers that can import for less than many US-made goods.
Attend Trade Shows Abroad: There are trade shows around the world each year that show off the work of different manufacturers and offer a chance to speak with a representative personally to get a true sense of how the supplier functions.
Step 3 – Assess Potential Amazon Suppliers
Having some basic guidelines in mind when assessing potential manufacturers will make it easier for you to find the supplier for you.
As you explore various suppliers and speak with them, consider the following factors:
Price
Find out the cost of the raw materials needed for your product, average labor wages, and other manufacturing costs typical of your kind of product, then compare with the supplier's proposed pricing to see if it is fair and not exorbitant.
Reliability
Large suppliers tend to be more reliable due to their well-structured systems and well-trained staff to serve many clients at once.
Small suppliers can often provide more individualized attention, foster stronger relationships, and give you a stronger sense of prioritization.
Retention rate, especially after Lunar New Year celebrations when workers often do not return to work, should play a crucial role in your decision since skilled workers are not easily replaced and can lower the quality of your product.
Versatility
If you're considering new product launches in the near future, find out the supplier's capabilities in producing different products concurrently.
Stability/Competency
How long has the manufacturer been in business?
What do customers say about this manufacturer?
How is the company's overall reputation?
Does the manufacturer keep up with the latest products and services?
Does the company provide excellent customer service?
Location
How close is the supplier to you?
How close is the supplier to the nearest sea freight port or airport?
How close is the supplier is to your desired fulfillment centers?
Government Compliance
Ensure that the manufacturer's production facility is compliant with government regulations and environmental precautions with a third-party inspection company; independent inspectors will often provide detailed reports without bias on the state of the manufacturer's facility
Step 4 – Request a Quote and Sample Products
Once you've narrowed your choices down to a chosen few Amazon suppliers, it's time to request a quote. The quote should include the following items:
Private label and packaging fees – Some Amazon suppliers will charge for starting a new private label and packaging your products
Shipping fees to your fulfillment location
Product prices for quantities ordered
Import requirements and/or duties that must be met or paid
Next, you'll want to request sample products so that you know what kind of quality the Amazon supplier can provide.
Most suppliers will provide you with a sample at a low cost. Study the sample and make notes as to how it can be improved if the supplier has at least proven itself to craft a quality product. If you are unsatisfied overall, you may be better off looking at another Amazon supplier. If you're serious about having your own private label, this will be a worthwhile initial investment.
Final Thoughts
Maintaining positive relationships with suppliers has its perks. For example, if you have a mutually respectful and supportive relationship, you are more likely to be able to make special requests and/or be forgiven for mistakes.
Take the time to understand suppliers' business values so you can work together more harmoniously.
Too many seller/manufacturer relationships dissolve because of miscommunication. You can prevent such fallouts by being diligent in your communication with suppliers. Be sure to be flexible and give credit where it's due. In other words, don't just penalize mistakes, but also reward successes.
Finally, the most basic way to keep your relationship steadily strong is by being a responsible seller. Take full accountability for your part in the relationship, and always complete payments on time.
What challenges have you experienced when trying to find and/or work with a supplier?
Tell us about it in the comments below!
Frequently Asked Questions
Achieve More Results in Less Time
Accelerate the Growth of Your Business, Brand or Agency
Maximize your results and drive success faster with Helium 10's full suite of Amazon and Walmart solutions.