Compatible with: Amazon
Free Amazon Keyword Tool
Maximize traffic for your business with better Amazon SEO
Amazon Keyword Research with Helium 10
Maximize traffic for your business with better Amazon SEO
Input a seed keyword or ASIN to uncover thousands of competitive and relevant search terms
www.amazon.com
www.amazon.com
www.amazon.com
www.amazon.ca
www.amazon.ca
www.amazon.com.mx
www.amazon.com.mx
www.amazon.de
www.amazon.de
www.amazon.es
www.amazon.es
www.amazon.it
www.amazon.it
www.amazon.fr
www.amazon.fr
www.amazon.co.uk
www.amazon.co.uk
www.amazon.in
www.amazon.in
www.amazon.nl
www.amazon.nl
Benefits of our Free Amazon Keyword Tool
Get the keyword insights you need to win on Amazon
Input a seed keyword or ASIN to uncover thousands of competitive and relevant search terms
Discover the keywords that are capturing traffic from real customer search queries on Amazon
Increase organic & sponsored traffic, boost product visibility, and reach page one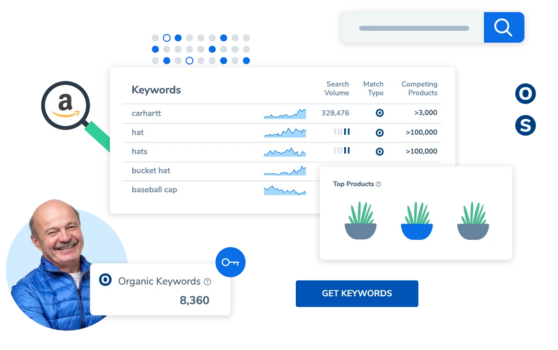 Helium 10's Full Suite Pricing
A plan for every seller's experience level
Get Started with our Free Amazon Keyword Tool
Get the insights you need to define a winning keyword strategy
Increase organic & sponsored traffic
Boost product visibility
Get to page one
Thought Leadership, Tips, and Tricks
Never miss insights into the Amazon selling space by signing up for our email list!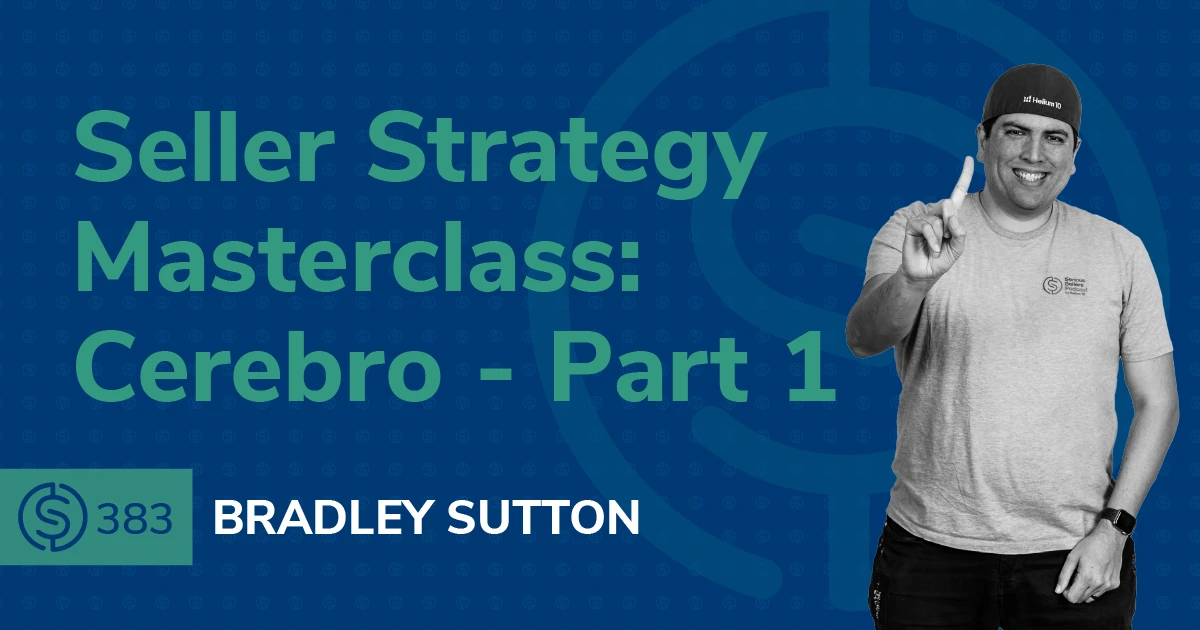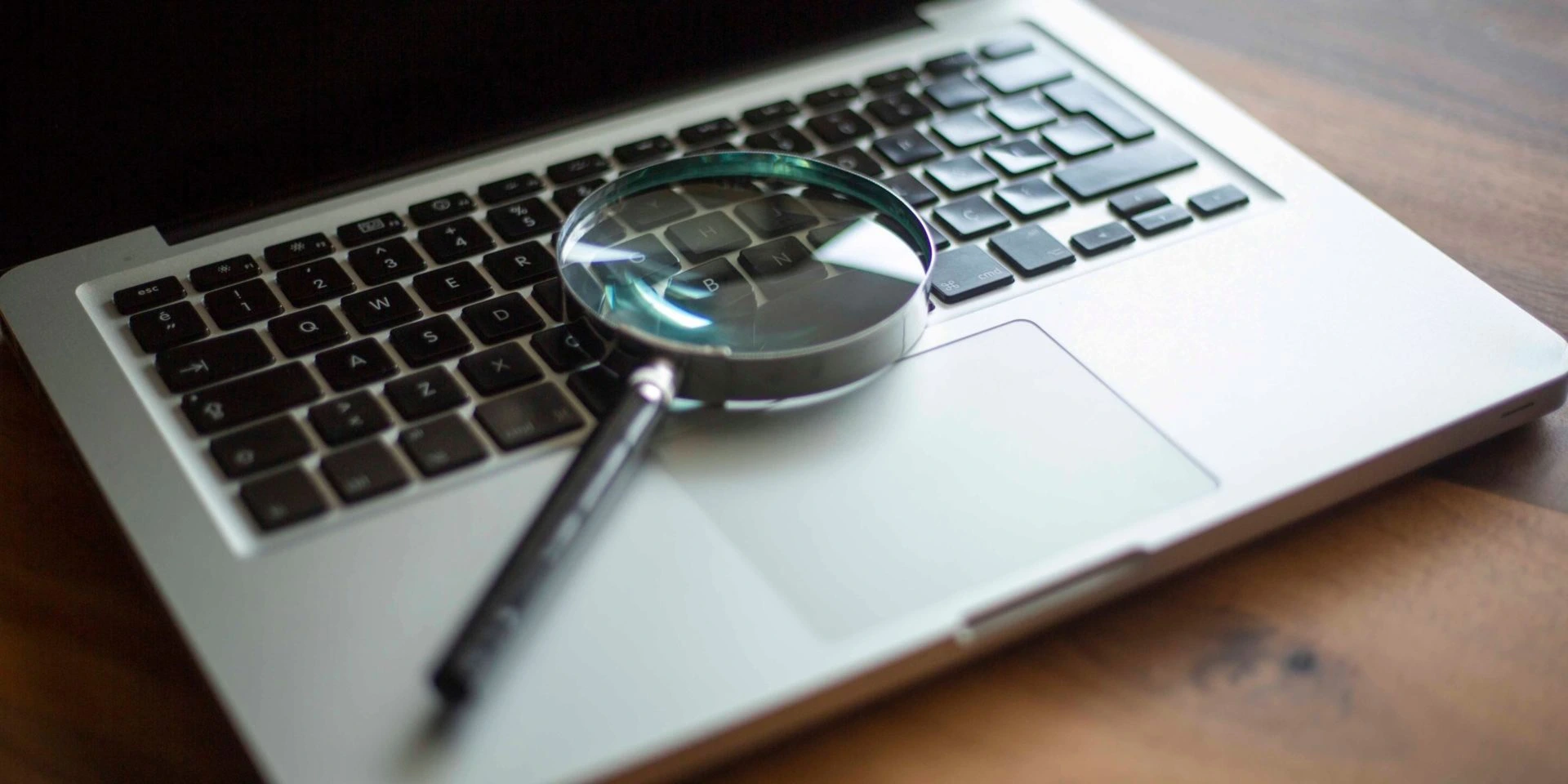 FAQs
An Amazon keyword is a search term that potential customers type into Amazon's search engine. Keywords are weaved into the product listing to enhance its ability to rank in Amazon's search engine for those phrases.
Keyword relevance is important because it will enable you to increase visibility to the customers who are likely to purchase your product. If one of your keywords is "footballs" on your product listing for football shaped soap, the user likely won't be interested because they're simply looking for footballs, not soap. Intent is extremely important. You can discover search intent by plugging a keyword into Amazon's search engine and seeing if the products that rank are similar to your products. If they aren't similar, it's likely not a great keyword for that product listing.
Amazon limits the back-end / hidden keywords to 250 bytes, which is roughly equivalent to 40 back-end keywords. Letters and numbers count as a byte, while spaces do not. Typically, 250 bytes equates to 250 characters, except in the case of letters with accents or foreign language characters.
To find the best performing keywords on Amazon, you need a tool like Helium 10's Magnet to see estimated product sales, search volume, and search trends. The keyword will ideally have a high level of search volume, low competition, high number of estimated sales, and should be hyper-relevant to your product offering. You'll need to find the right mix of those metrics, since there are very few keywords that meet all of those criteria. The most important metrics are relevance and search volume.
Helium 10's Magnet and Cerebro tools can be used in unison to find keywords that are hyper relevant to your product listing, in high search demand, trending in terms of search volume, and highly profitable overall.
Helium 10's Magnet is the best tool for exploratory Amazon keyword research. It covers a wide range of data points, such as Search Volume, Search Volume Trends, the number of competing products, the estimated number of sales generated from a given keyword, etc.
There's no need to separate keywords with commas in the back-end keywords section.
You can find the keywords that are trending the most for any given product by running a Product ASIN search using Helium 10's free Amazon keyword tool. Your search will display the keywords that the product is ranking for, both in organic search results and sponsored search results.
Helium 10 provides a free Amazon keyword research tool on this dedicated landing page, yet if you sign up for a free account, you'll receive a higher level of access and more searches each month.
Hidden keywords (keywords you add to a product listing on the back-end which don't appear on the front-end for users to see) are visible in the "Search Terms" area under the "Keywords" tab on the product listing builder page. To find these keyword opportunities, you must conduct exploratory keyword research using a tool like Cerebro and Magnet.
Keyword rankings essentially mean the order and placement of your Amazon product listing in Amazon's search engine for a given keyword phrase. If your keyword ranking for "footballs" is #1 in Amazon's search engine, your keyword ranking is 1 for that specific keyword and you appear in the first (non-sponsored) position at the top of the page.
Your target audience are the people you're primarily aiming at getting as a customer, whether it's demographic or psychographic driven. Target audience keywords are simply keywords that your target audience is actively searching for on Amazon.
Style keywords appear in the left-hand navigation to enable potential customers to sort through the search results by 'style'. To add these to your back-end, log in to your Amazon seller central account and click 'Manage Inventory'. From there you can find your listing, select the 'Edit' button, the 'Keywords' tab, and you are all set to enter style keywords in the search terms field.
In order to find niche Amazon keywords, you must use a tool like Helium 10's Magnet to filter the list of keywords based on the number of competing products. This is very subjective, yet a good rule of thumb is that anything under 500 competing products would be considered niche.
In order to find profitable keywords, you must use a tool like Helium 10's Magnet to filter the results to find keywords that have a high level of search volume, low competition, high number of estimated sales, and are hyper-relevant to your product offering.
Additional Benefits of Helium 10
Continue Growing Your Skillset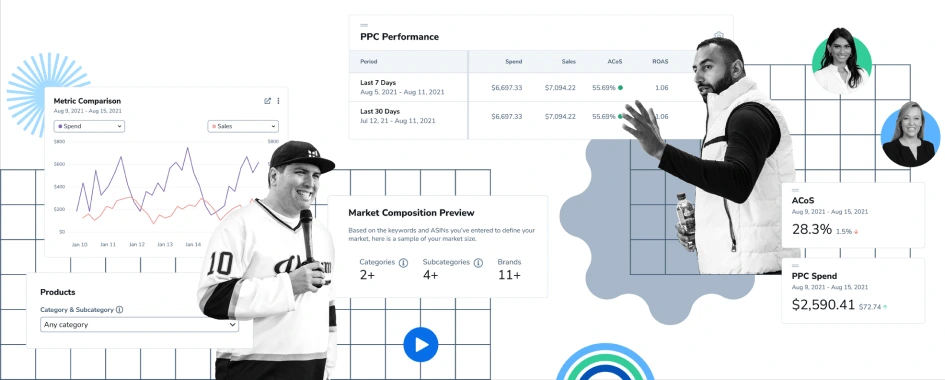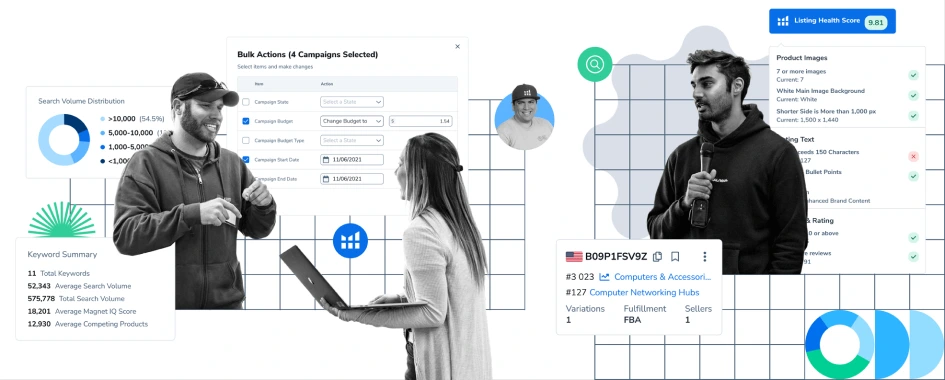 Meet Our In-House Experts
Learn from industry leaders through webinars, courses, podcasts and more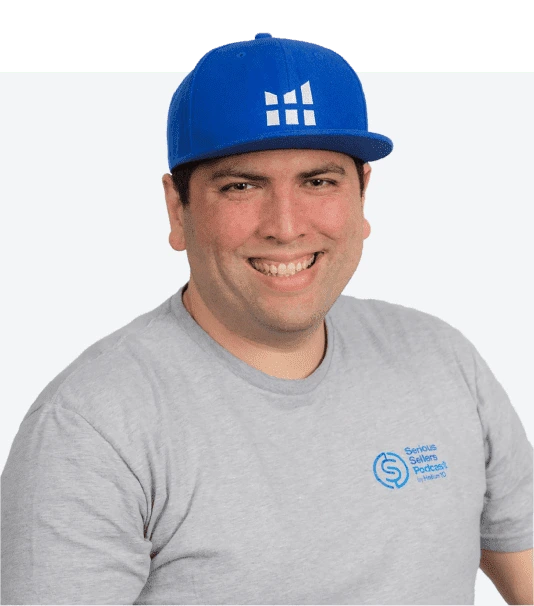 Bradley Sutton
Director of Training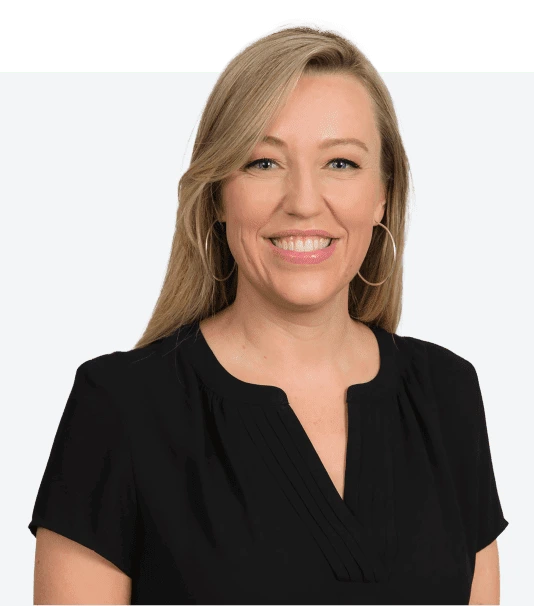 Carrie Miller
Brand Evangelist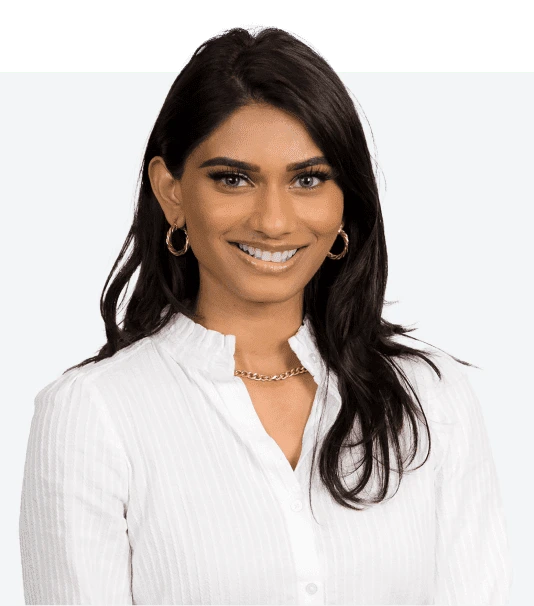 Shivali Patel
Brand Evangelist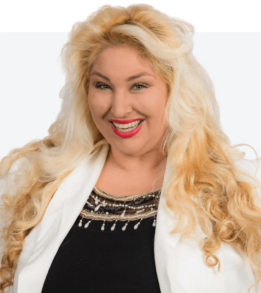 Cassandra Craven
Community Evangelist
14,933
People signed up last week.
Start Using Helium 10's Free Amazon Keyword Tool Today!
If you'd like to try out Helium 10's free Amazon keyword tool for yourself, sign up to check it out online today!
Sign Up
The Details
How to Find Keywords on Amazon
There are many aspects of the Amazon journey that are crucial to the success of a product. However, it's keyword research that I always point to as the most important piece of the puzzle. We're using Helium 10 tools to analyze multiple competitors and find the top keywords for a niche as a whole. Once you have your top keywords, you'll be ready to start building your new Amazon product listing.
First, we want to find a baseline product that exists within your product niche and is not selling well. Using Xray, part of the Helium 10 Chrome Extension, browse Amazon search results for your main keyword and find a competing product with a relatively low number of sales. After you've selected one poor-performing baseline product, you want to select a few more products. However, this time look for products with similarities to your own product. Focus on form and function. We're searching for products of a similar size, with similar use cases, and at similar price points. We want relevance. Find at least 5-10 of these and check their boxes in Xray. Now Cerebro will automatically run a search, returning to you the top keywords associated with the products you have selected! Our goal?Find the top 10-15 keywords that are driving sales for the competing products you found with Xray.
We're looking for sales-driven phrases associated with our niche as a whole, not just our largest single competitor. Don't assume you can glean every bit of valuable data from the single biggest fish in your pond. As sellers in a living, breathing (and changing) ecosystem, we need to be able to see what kind of "fuel" our entire niche is running on!
So, how do we find those top 10-15 keywords? We are going to use the following filters to start narrowing our results: Competitor Rank, Ranking competitors, and Number of Competitor ASINS that ranked for the given phrase. After clicking "Apply Filters," you will be relieved to see that what was just thousands upon thousands of keywords has been narrowed to a list of a few dozen.
How do we narrow things down even further to find the best of the best of the best keywords? Two words: Search volume. We're going to go back to our Cerebro filters and input a minimum of 500 monthly searches in the "Search Volume" field. These keywords are: being searched at least 500 times a month; have at least 4 out of our 7 selected products currently ranking for them (they're relevant for the niche!); are all currently ranked, on average, between ranks 1 and 30.
---