How to Make Money on Amazon | A New Seller's Guide
Are you a new Amazon seller learning how to make money on Amazon in 2021? Join us for a look at the best ways to make money on Amazon.
Originally published on: September 22, 2022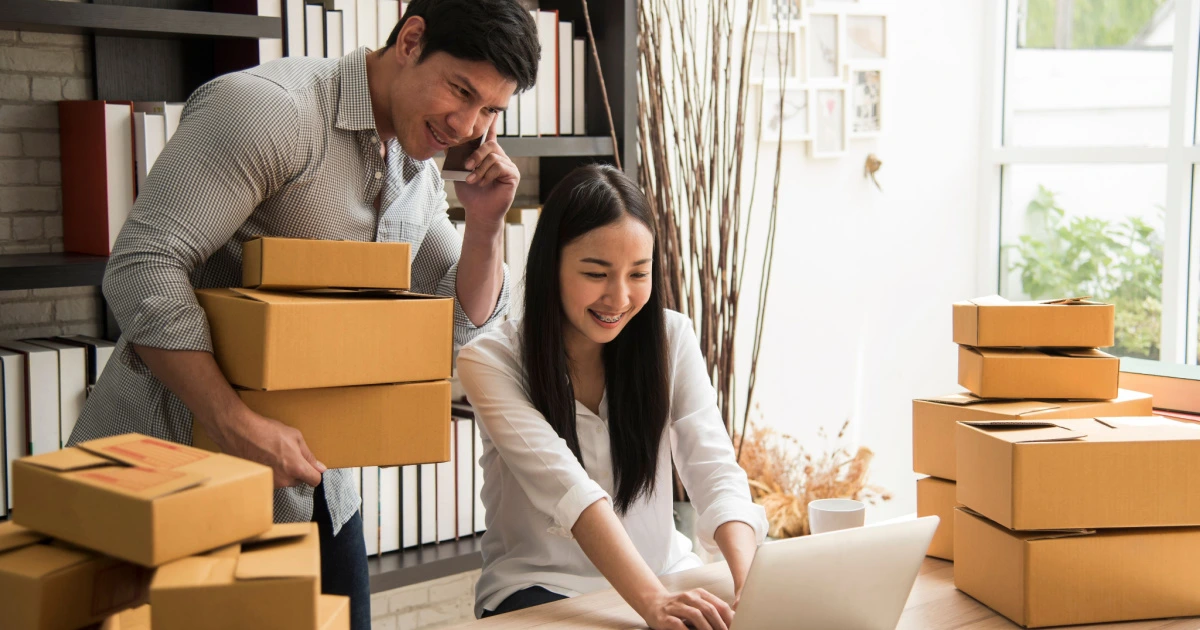 If you've been toying with the idea of starting your own online business, building a brand, working from home, and carving yourself a delectable slice of the e-commerce pie, it's time to act. The last few years saw the spike, logistical hiccups, and growing pains of the online shopping boom.
Interested in learning how to make money on Amazon and become your own boss? The good news is, you have options… lots of them.
The Best Ways to Make Money on Amazon
Contrary to popular belief, not everyone needs to sell bedazzled smartphone cases to make money on the Amazon marketplace. There are several trending products to sell on Amazon, and not all of them even require you to produce a product at all.
Private Label 
First, let's talk about the type of Amazon selling that does require you to produce your own product. 
Being a private label seller on Amazon means that you choose the product you are going to sell, you create the brand that shoppers will buy from, and it is your responsibility to find a supplier to produce your product in bulk for you. Private label sellers on Amazon enjoy more freedom, but more accountability.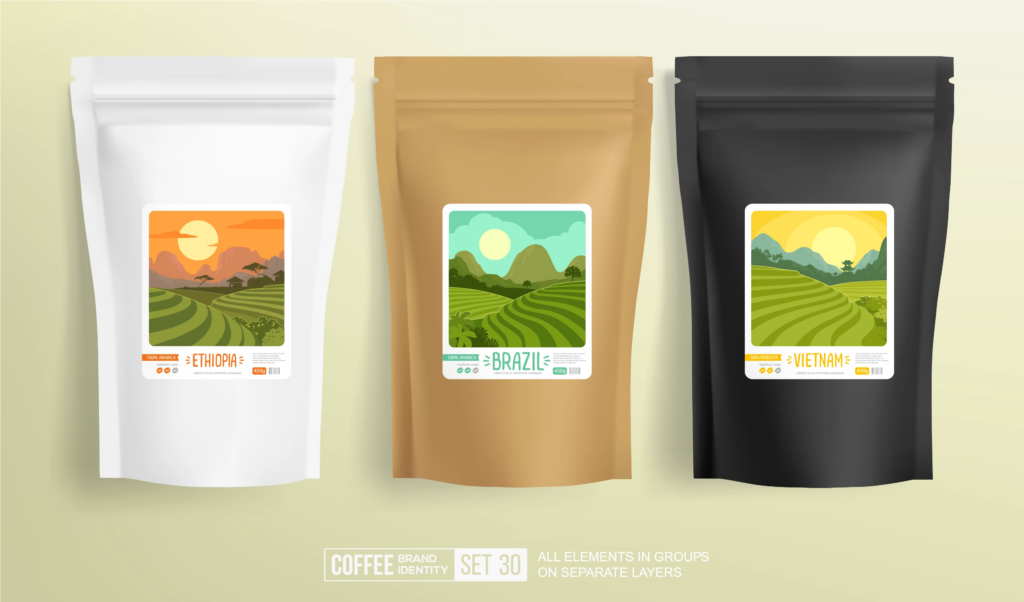 Once your supplier finishes producing your product, you have two options for how you sell your private label product
Amazon FBA (fulfillment by Amazon): Your supplier ships your finished products to an Amazon fulfillment center where Amazon packs, stores, and then ships your product (using the free, two-day Prime shipping that customers have come to expect ) when a sale is made. Amazon FBA is by far the most popular mode of selling because, for most budding entrepreneurs, the logistics of storing and shipping thousands of units are simply too demanding. Amazon FBA effectively says, "You figure out how to make your product and run your brand, we'll do everything else." Keep in mind there are fees that come with selling through Amazon FBA, but then again, shelling out your own warehouse and shipping costs isn't cheap either. 
Interested in becoming an Amazon FBA seller? The Freedom Ticket Amazon FBA course is the place to start. This hands-on eight week course walks you through exactly what it takes to start your own Amazon business using real data (no demos), video walkthroughs, written templates and handouts, and the best strategies for using Helium 10's Amazon seller tools to leave your competition in the dust.
Amazon FBM (Fulfilment by Merchant): As the name suggests, Amazon FBM places the responsibility of storage and shipping on the merchant (hint: that's you!). For certain online sellers, Amazon FBM does, in fact, make more financial sense. With new inventory limits hitting sellers hard late last year, especially, Amazon FBM has seen a significant surge in popularity. Most sellers can even have an FBM listing and an FBA listing for the same ASIN.
Having your storage operated independently gives you the potential for higher margins and a finer degree of control over your inventory. Amazon FBM is often more well-suited if you're an Amazon seller with:
Larger products (weighing over 20 lbs)
Available storage space (or a relationship with a 3PL warehouse) 
A slow turnover rate
Wholesale 
A wholesale Amazon seller buys (existing brand) products in bulk from a manufacturer or distributor, then resell them at a profit to shoppers on Amazon. This is a popular selling model with products like consumer electronics and certain kinds of apparel. Wholesale differs from selling private label primarily in regards to branding. When you sell wholesale, you are selling another brand's product (often on that brand's Amazon listing), whereas with private label, you own the brand, and you own that version of the product.
While it is certainly possible to make money on Amazon as a wholesaler (after all, selling someone else's products means you don't have to worry nearly as much about product demand and marketing), Amazon wholesale businesses are notoriously challenging due to a very crowded field of competition and price wars that often become a "race to the bottom."
Retail Arbitrage
Retail arbitrage is for all you treasure hunters out there.
Amazon sellers who sell via retail arbitrage physically go out and search for trending products they can buy at a discount from other retailers and then resell them on Amazon at a higher price. If this sounds a lot like wholesale, it's because it is. The difference is you are not buying in bulk from a manufacturer – it's up to you to go find the products. Also, there is (typically) no negotiation involved in retail arbitrage, whereas with Wholesale, you may be able to cut better deals with suppliers. 
Advantages of Amazon retail arbitrage include a low barrier to entry (requires almost no investment) and the opportunity for quick one-off profits. If you have the time to devote to the scavenger hunt that is retail arbitrage, it could very well prove to be a nice little side hustle.
You may also hear the term "Online Arbitrage" thrown around, which describes retail arbitrage, just done completely (you guessed it)… online!
KDP – How to Make Money Self Publishing on Amazon
Writers! If an opportunity presents itself to make money with your writing, I know from experience how special that can be. If an opportunity presents itself to make money with your writing on Amazon… rest assured, it's probably the easiest path possible. 
Amazon KDP (or Amazon Kindle Direct Publishing) gives writers perhaps the biggest online platform in the world (and its supporting resources) to bring that idea scribbled in an ancient word document of yours to life. Self-publishing anywhere means you retain the full rights to your book, you have full creative control of the story, and if you play your cards right… higher profits are more easily within reach. Check out our comparison between traditional publishing and self publishing here.
When you self-publish with Amazon KDP, you gain the ability to publish directly to kindle stores worldwide within 48 hours. Interested in publishing a physical book? Amazon KDP offers print options as well. 
Oh, and the best part. 
Receive royalties (possibly the most envied word in all of business) on every sale your book makes. Earn up to 70% in royalties for sales coming from over a dozen major countries around the world… all from the comfort of your writing nook. 
Merch By Amazon
Think of Merch by Amazon, like self-publishing, but for clothing and accessories. Using Amazon's merch portal, upload an original design, choose the types of products you want your design on (T shirt? Sweater? Phone case?), choose which colors you want your merch to be available in, and write a product description.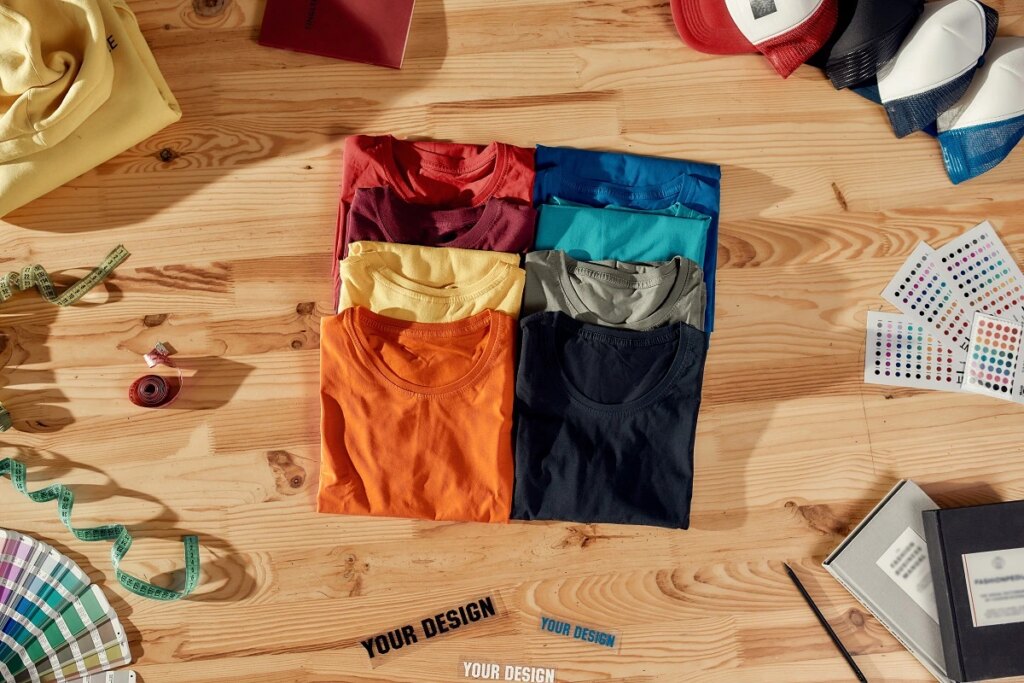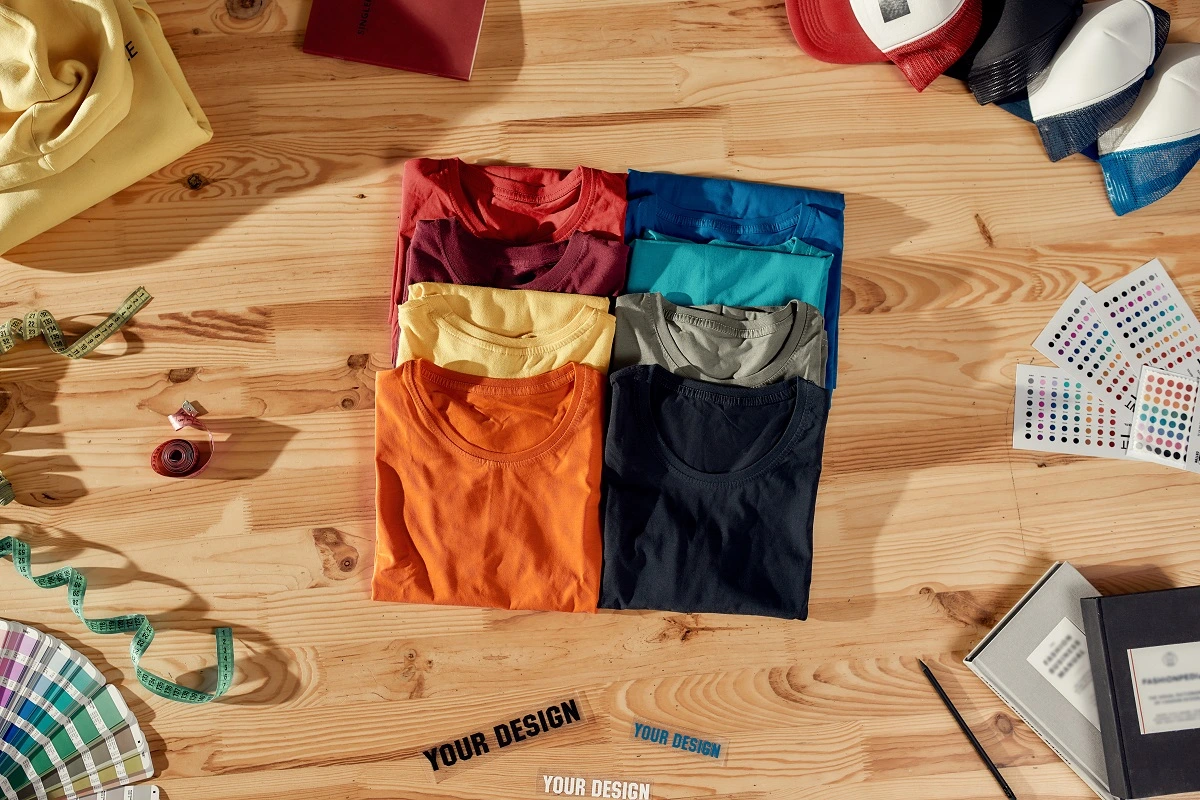 Whenever a customer purchases one of your original merch items, Amazon prints, packs, and ships it on your behalf. All you have to do is collect your royalty and focus on that next killer design. Merch by Amazon gives designers who want to share their art and entrepreneurs who want to augment their brand a platform to sell merchandise with 0% inventory risk, fast Amazon Prime shipping, and a whole lot of upside.
I recently did a more detailed walkthrough of Merch by Amazon here. I even designed, printed, and received my own sweater, so you can see how it's done!
Amazon Handmade
With Etsy doubling its number of buyers in under a decade and the "quarantine lifestyle" keeping people at home now more than ever, handmade products are finally getting the platform they deserve. Amazon Handmade delivers the resources and functionality of the Prime ecosystem the world has come to know and love, but tailored specifically towards those of us who like to work with our hands.
Amazon Handmade sellers receive their very own Maker's profile (similar to a regular Amazon storefront) where they can tweak and promote their brand and products.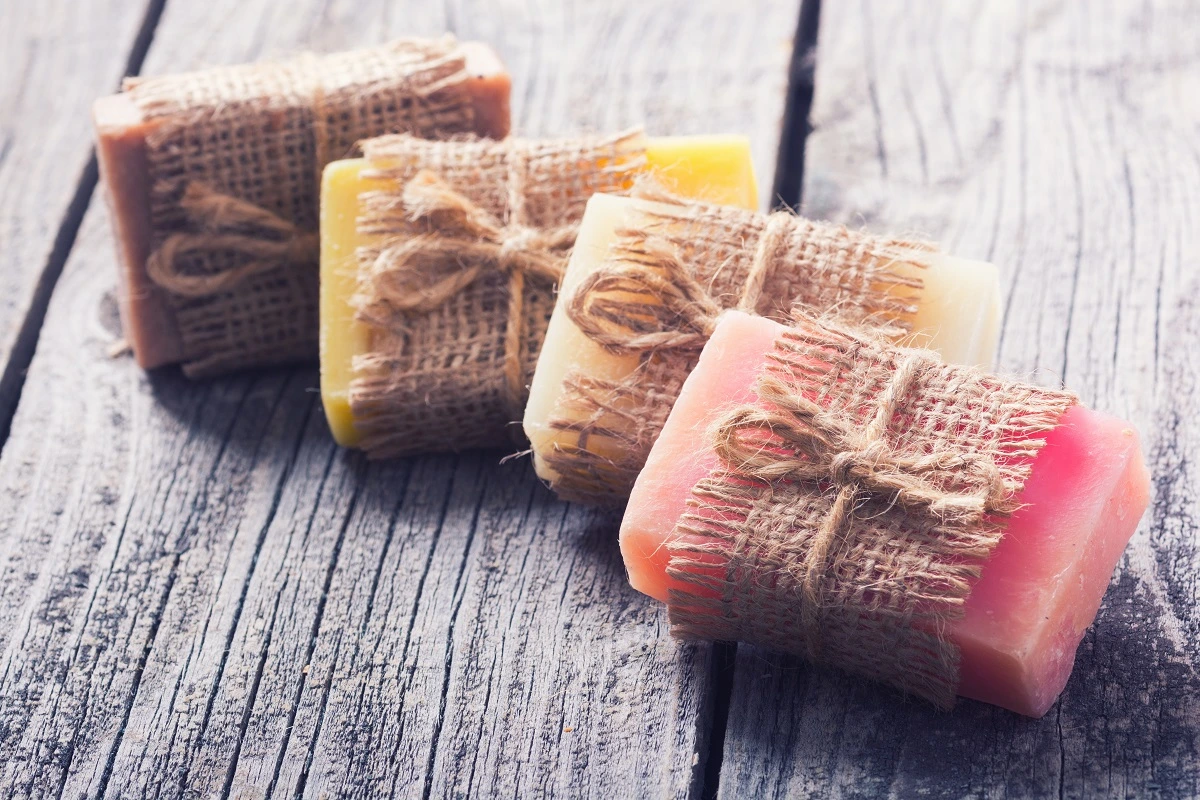 Amazon Handmade sellers enjoy the following benefits:
The ability to sell their original, hand-crafted products via Amazon FBA 
Access to Amazon existing paid advertising tools like PPC (pay per click)
Access to Amazon Brand Registry
Dedicated Amazon support for most customer issues
If you are currently selling on Amazon, you already have a significant head start, as much of Amazon Handmade relies on a lot of the same product ranking and keyword research principles. 
Learn more about selling products on Amazon Handmade here!
Amazon Explore 
This one is new, but you may want to keep your eye on it. Amazon Explore offers virtual experiences around the world in 30-60 minute video sessions. When users sign up for an "experience," they are given a scheduled time when their session is to begin. Once the session begins, their host (a tour guide, professional shopper, or specialist) live streams directly to users, allowing them to see, hear, and engage with the experience from the comfort of their laptop. 
Want to learn how to make authentic, homemade gnocchi from Italy?
Maybe you're in the mood to get up close and personal with the exotic wildlife at a Costa Rican rescue sanctuary live from Costa Rica?
Perhaps you're content shopping for handmade gifts from Peru or taking a virtual guide through historic Old City Philadelphia.
Taking private booking cues from AirBnb, Amazon Explore aims to give users the world at their fingertips. But this isn't merely a passive video tour. Users can take photos, ask questions, and even make purchases.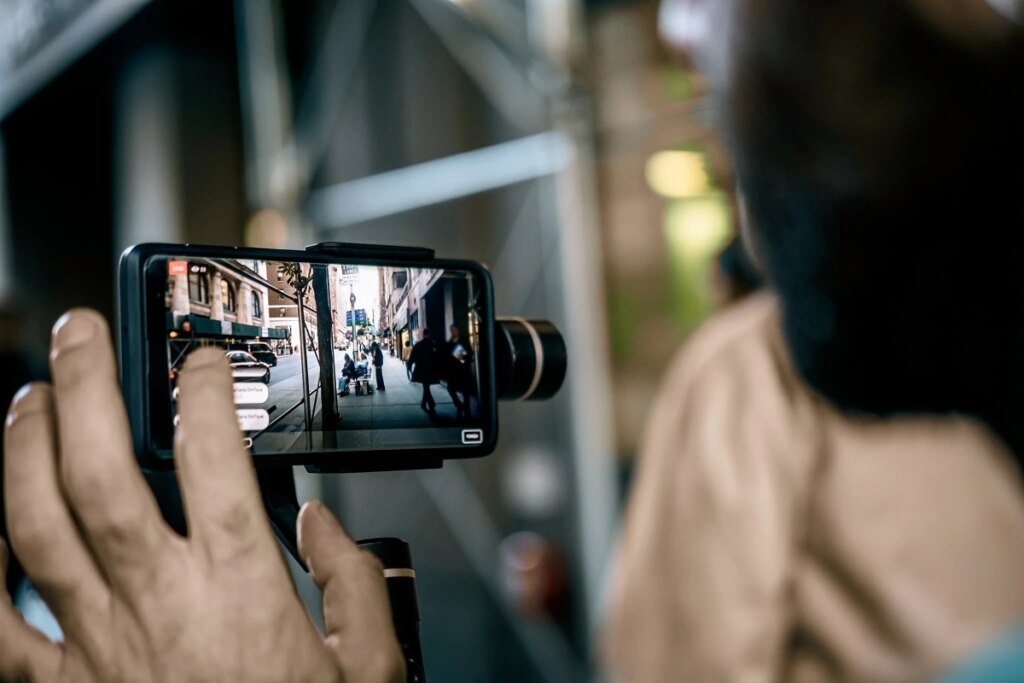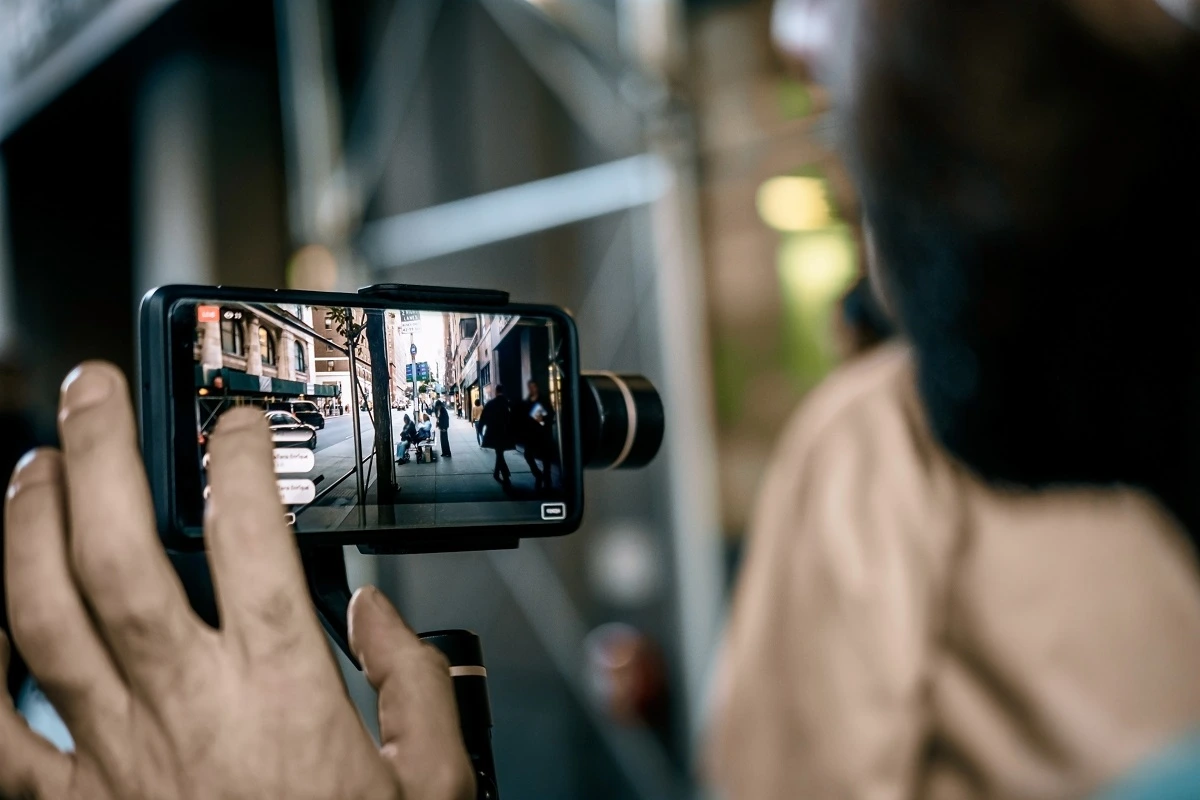 Interested in becoming an Amazon Explore host? I don't blame you. Setting your own prices, choosing your hours, and sharing fascinating culture with users who are personally invested sounds like a great gig. Whether you are teaching a course on replicating your grandmother's famous perogies or you happen to live up the street from The Coliseum, Amazon Explore gives hosts the training and support they need to grow and market their experiences to the masses.
Learn more about how to apply for Amazon Explore here. 
How to Make Money Dropshipping on Amazon
If selling via the traditional Amazon FBA business model is the ultra-popular heavyweight champion, Amazon dropshipping is its lean, mean, no-nonsense cousin. Amazon dropshippers field orders from their customers, then fulfill those orders by working directly with the manufacturer, who ships the product straight to the customer.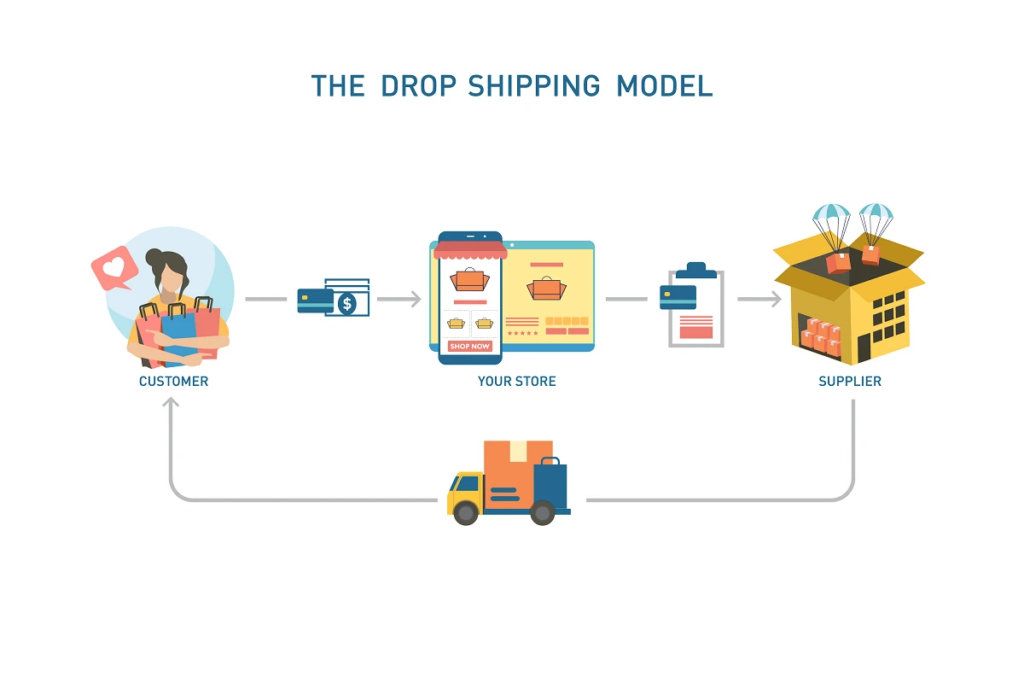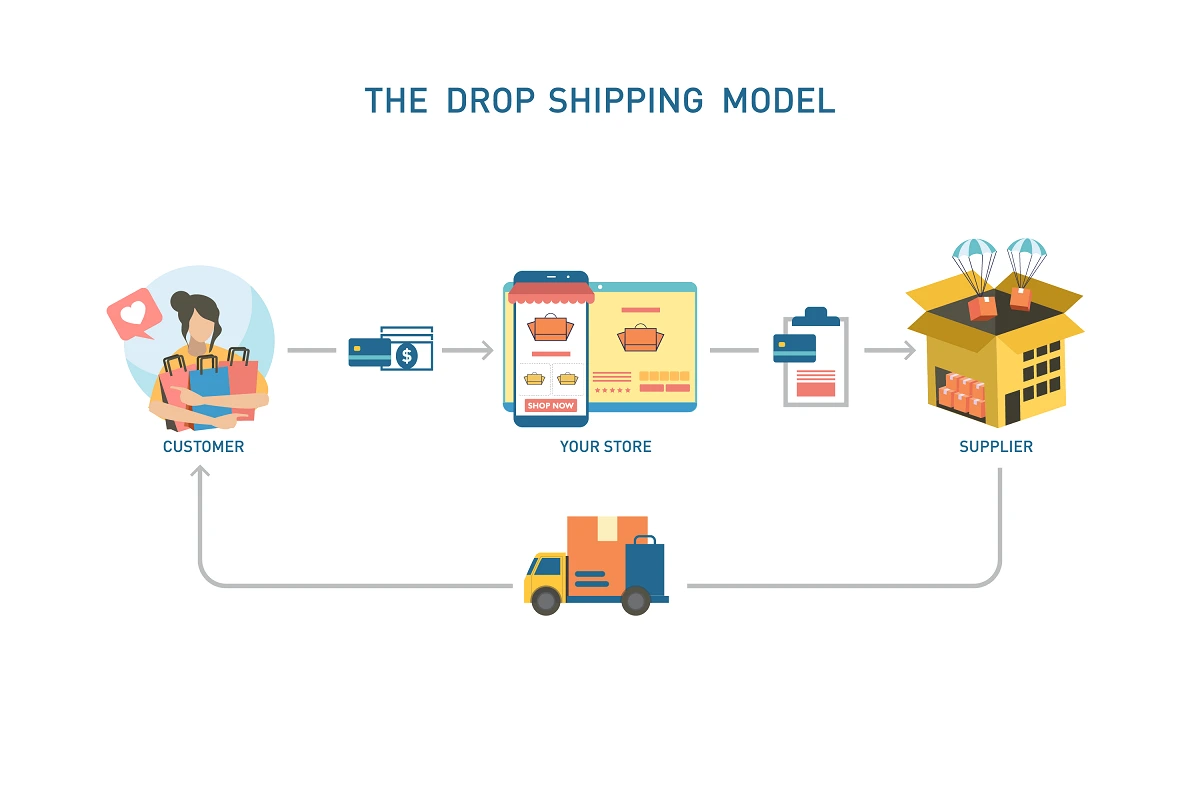 Why dropship instead of having Amazon FBA take care of everything? Valid question. 
These are the most popular reasons Amazon sellers opt for dropshipping:
No inventory stress. Not only is dropshipping less work because you don't need to maintain an inventory (and the risk that comes with it) but there are significantly fewer overhead costs involved when you don't need to pay for a warehouse (or pay an Amazon FBA fee to hold your products).
Short-term flexibility. Did you run a paid advertising campaign on a promising product that turned out to be more of a flop than a favorite? Want to experiment with paid ads to gauge demand on multiple products? Since you don't have crates of inventory over your head, these normally-risky ventures become low-risk product research exercises. 
Low barrier to entry, large field to play in. With dropshipping, startup costs stay low (again, because you hold no inventory) and sellers enjoy the freedom to branch into multiple different Amazon product categories simultaneously. 
At the end of the day, dropshipping allows Amazon sellers to pour their energy into profitable product selection, order management, and customer service.
What are the Most Profitable Products to Sell on Amazon?
Product selection is key when it comes to growing an e-commerce brand that thrives in the long term. How are you supposed to find the most profitable products to sell on Amazon? 
Think about the following product factors:
Demand. Are enough people searching for this product on Amazon?
Opportunity. How much competition is there in the product category? (hint: finding that perfect balance between high demand and low competition is the "unicorn" of e-commerce.)
Size & weight. How much will it cost you to ship orders in bulk from your supplier (which could very well be located abroad) to Amazon facilities?
Complexity. Does the product have several moving parts or small, expensive components? The enemy of profit is poor quality. If your product is constantly breaking in transit or customers are having trouble using it, your bottom line will suffer. Keep it simple.
When in doubt, think of selling on Amazon like buying stocks.
Buy low, sell high.
Interested in a quick way to estimate your profit margin for a potential product? Visit any Amazon product listing and open Helium 10's Profitability Calculator (part of our free Amazon Chrome extension). Instantly, we give you an estimated breakdown of net revenue (after fees), profit margin, and ROI.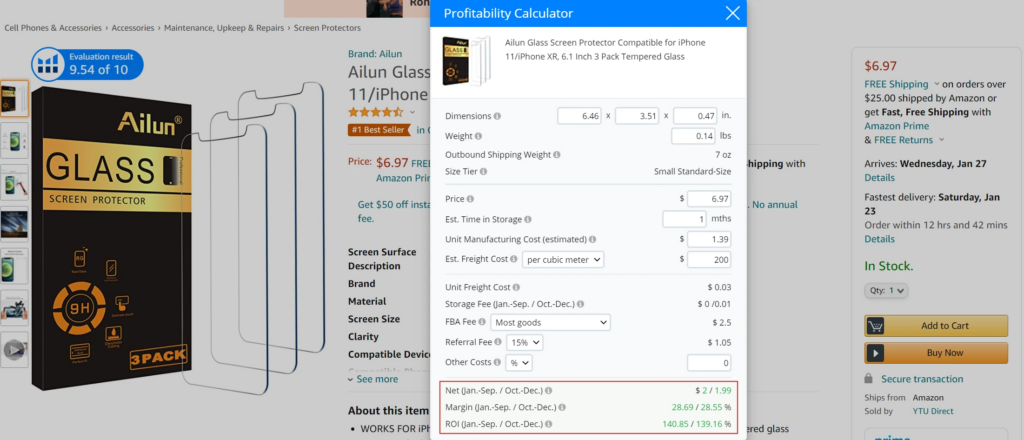 Not only that, but the Profitability Calculator also allows you to input your own product variables (weight, dimensions, fees, and freight cost), then automatically adjusts to show how they will affect your profit margins.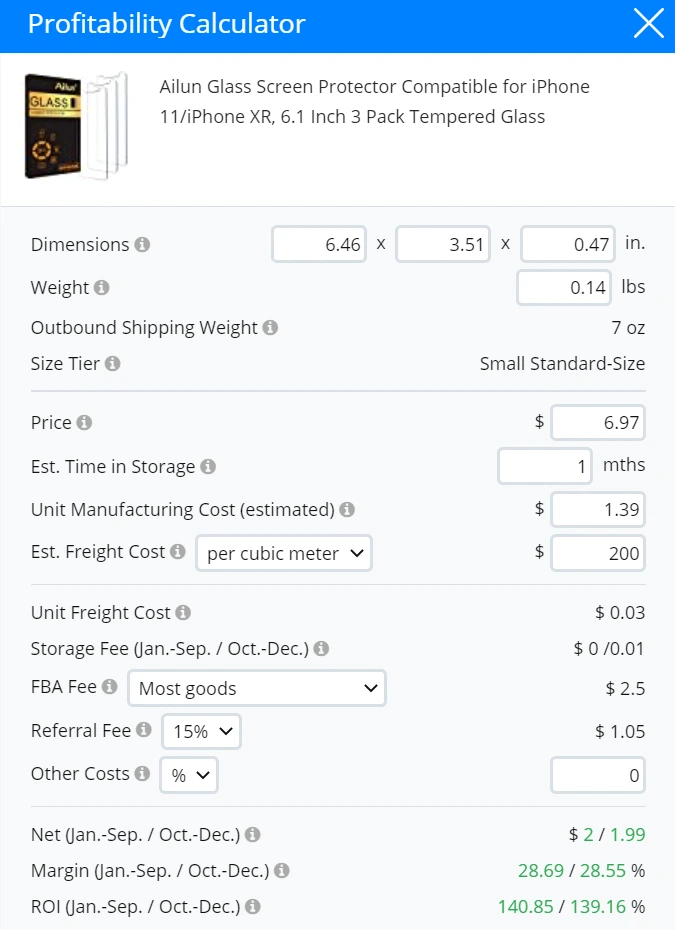 Below we've assembled some of the more popular and profitable products that generally perform well for Amazon sellers. 
Electronics and Accessories
With new gadgets coming out every year and no shortage of subsets within accessory categories, electronics and accessories have proven to be an e-commerce staple over the years. With virtually limitless ways to brand and personalize, efficient shipping costs, and plenty of retail arbitrage opportunities, it's no surprise this is one of the more popular categories on Amazon. 
But keep in mind, more popularity means more competition.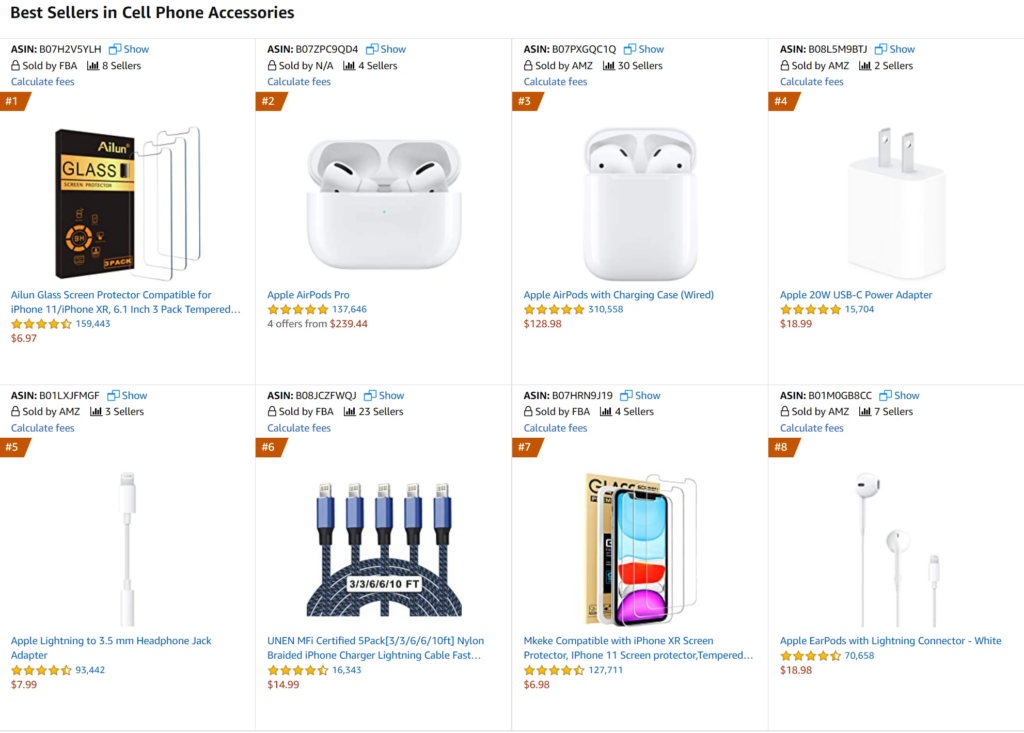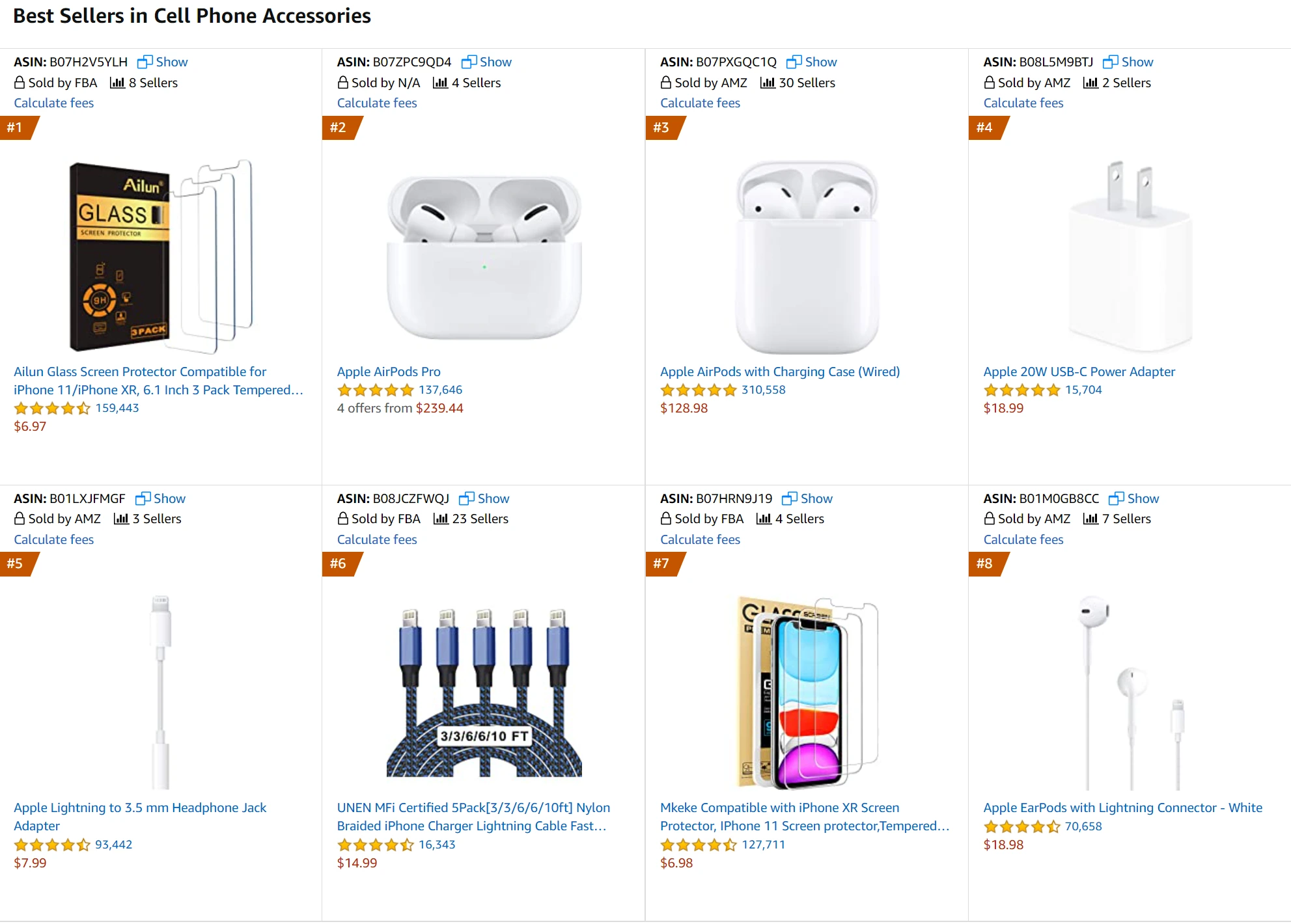 Books
At its inception, Amazon was a pioneer in the online book retail space. When it comes to products that sell well at low cost to the seller, not much has changed. Whether you are self-publishing through Amazon KDP or hunting for steals as an arbitrage seller, there is plenty of big opportunity here.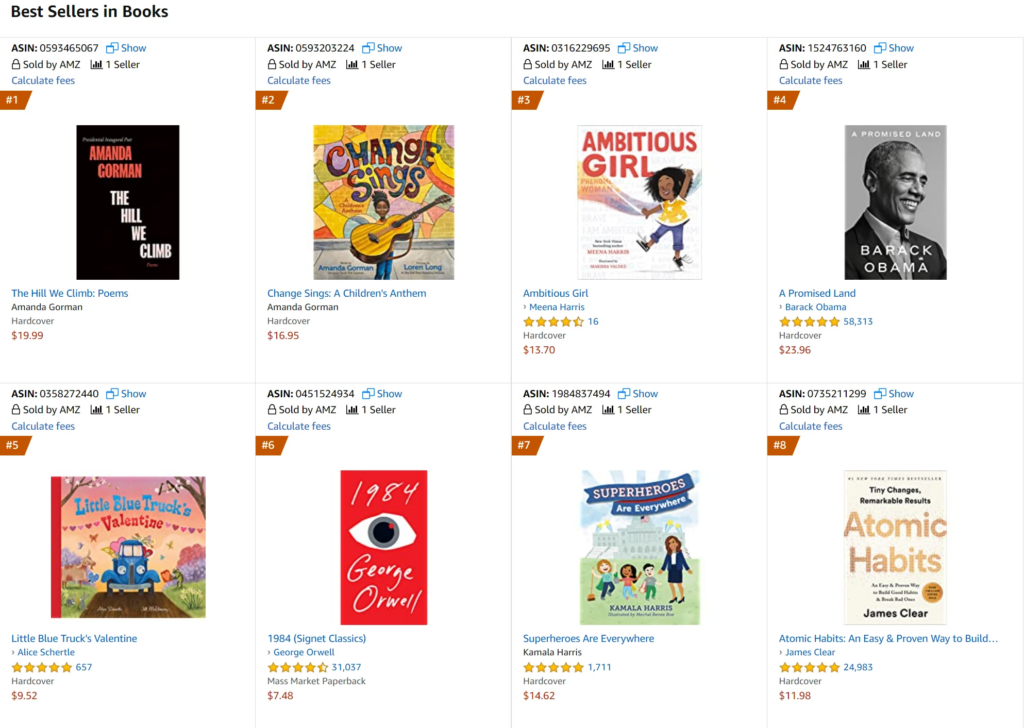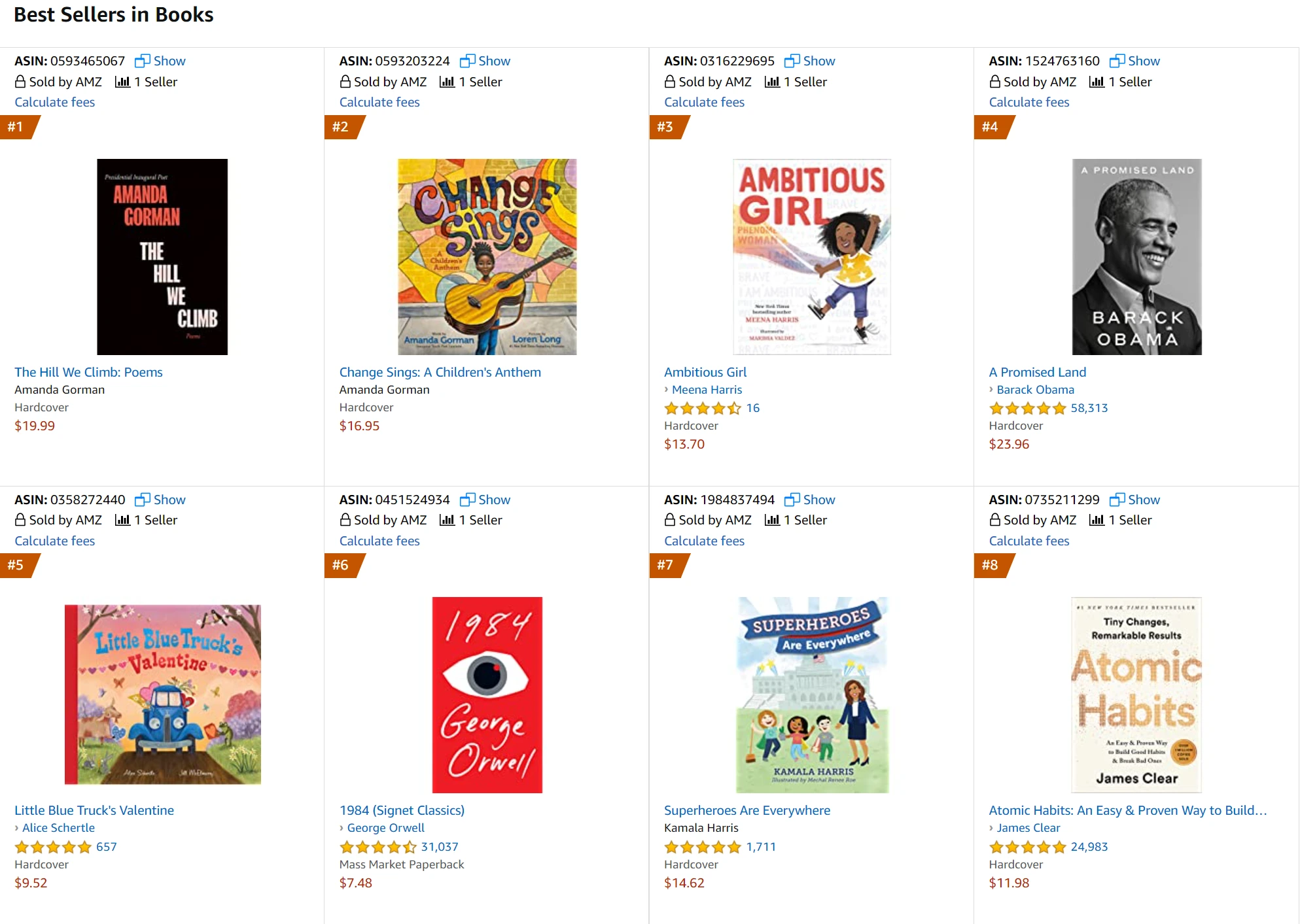 Children's Toys & Games
The babies keep coming, and so do the toys. This is not only a very holiday-friendly category, but toys and games present more niche opportunities than many other categories. Board games, fidget toys, water toys, outdoor games. The moment you carve out a unique corner of the market for yourself is the moment you can start to capitalize on profits. Sellers should also be aware, this product category is gated and requires approval before you can sell anything within it.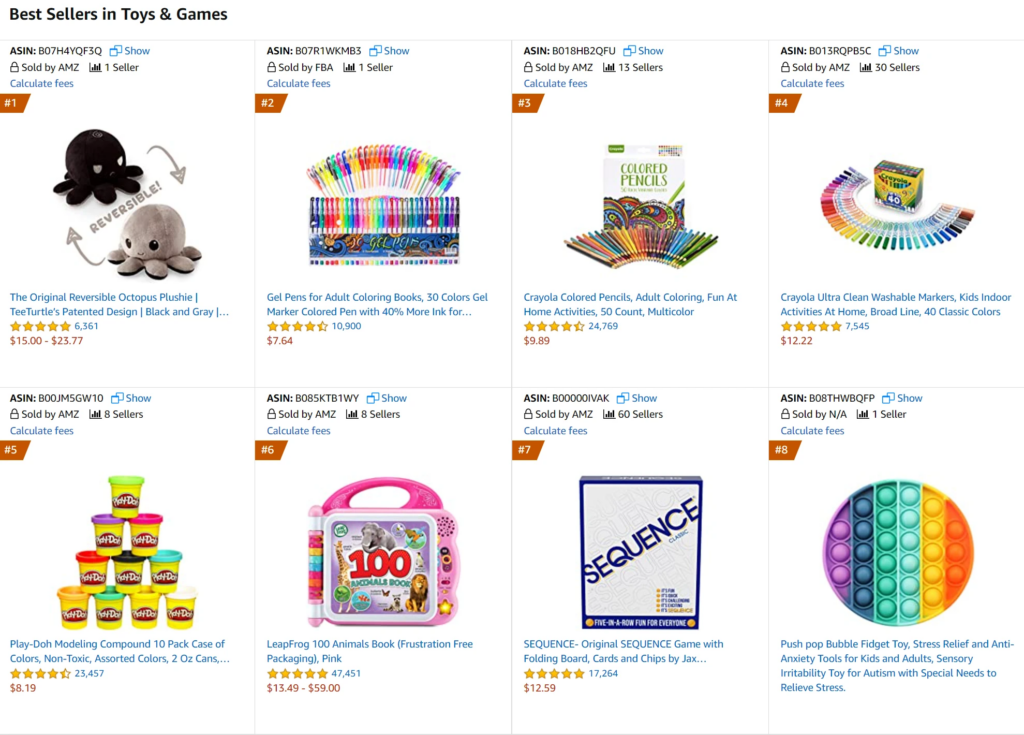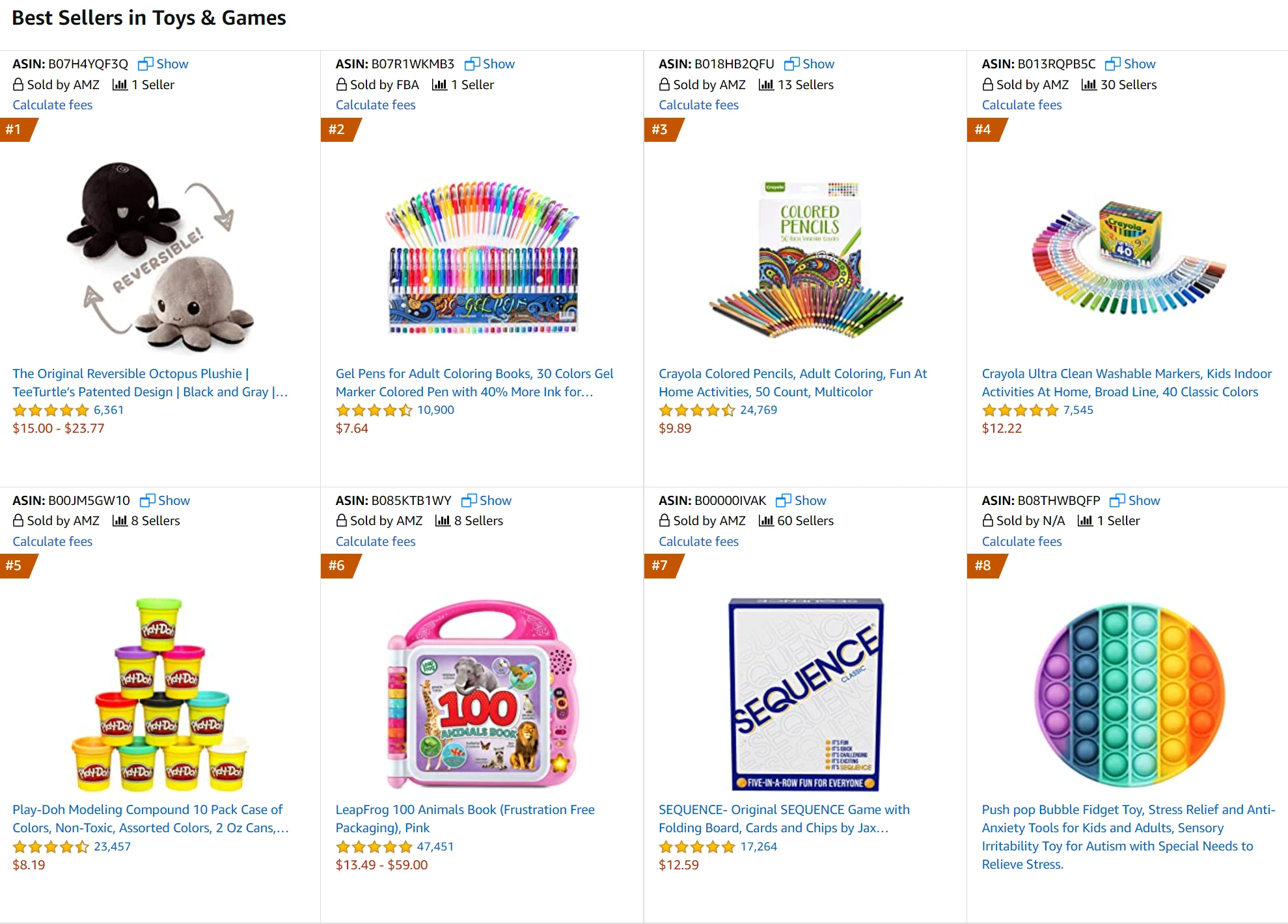 Remember, an "Amazon best seller" doesn't always mean profit. These images are to give you an idea of what is currently performing well on Amazon.
As an interesting footnote, let's take a look at how the COVID-19 pandemic shifted life indoors and online product selection more than ever.
All further information on this statistic can be found at  Statista
While the quarantine lifestyle isn't permanent (thank goodness), it will be fascinating to see which of these product trends do permanently keep their momentum. More than any other business sector in the world, e-commerce has thrived in a year that wasn't so generous to brick and mortar.
How Much Does it Cost to Start Selling on Amazon?
Of course, this answer will be different for everybody depending on their product, advertising strategy, and amount of luck in the wind on any given day. While it's entirely possible to start selling on Amazon with as little as $1,000, your path to profit may take a little longer. It's a classic case of getting out what you put in. But you don't need to throw your life savings into starting an Amazon business. Just last year, we ran a case study looking at how to get started selling on Amazon with $5,000. The results were surprising, but more importantly, we proved that:
You don't need to quit your day job to devote 20 hours of your day to get an online business off the ground.
With a relatively small starting investment (and proper product research), you can launch multiple products that start making you money fast.
Starting on the Right Foot
Making money on Amazon is simple, but that doesn't make it easy. 
You can't just pick a product idea out of a hat and expect it to sell. To have your best shot at success, it's important to understand one very important thing…
You are not selling products, you are selling keywords.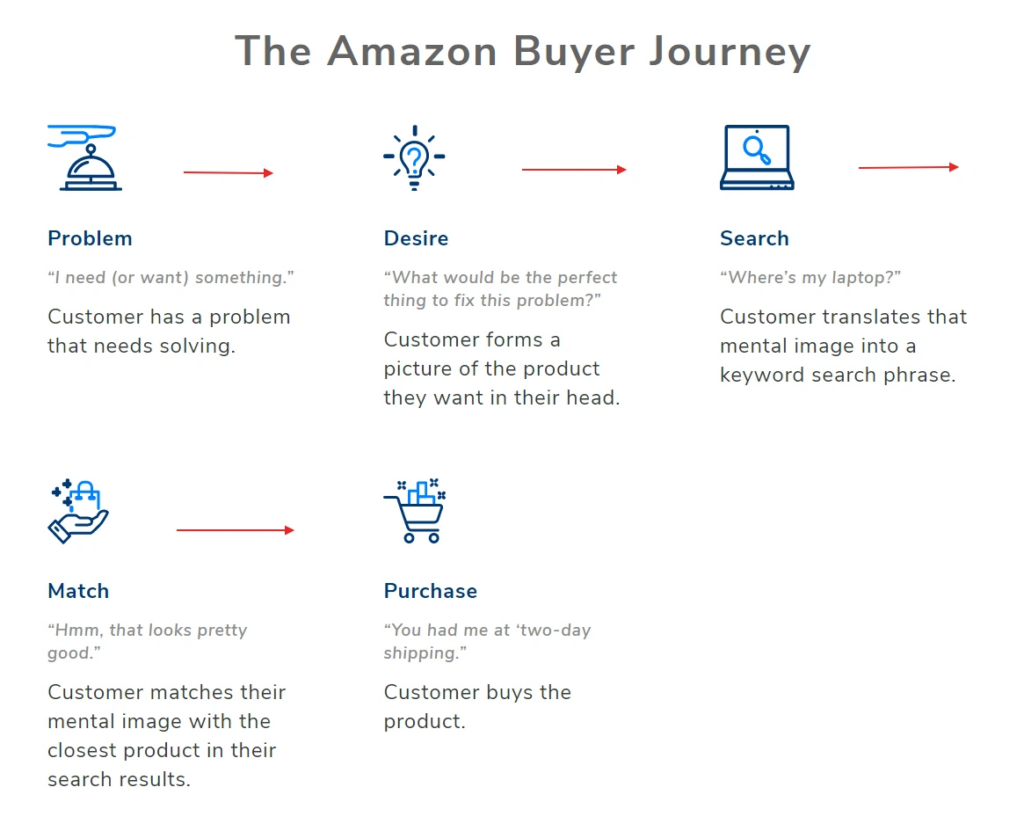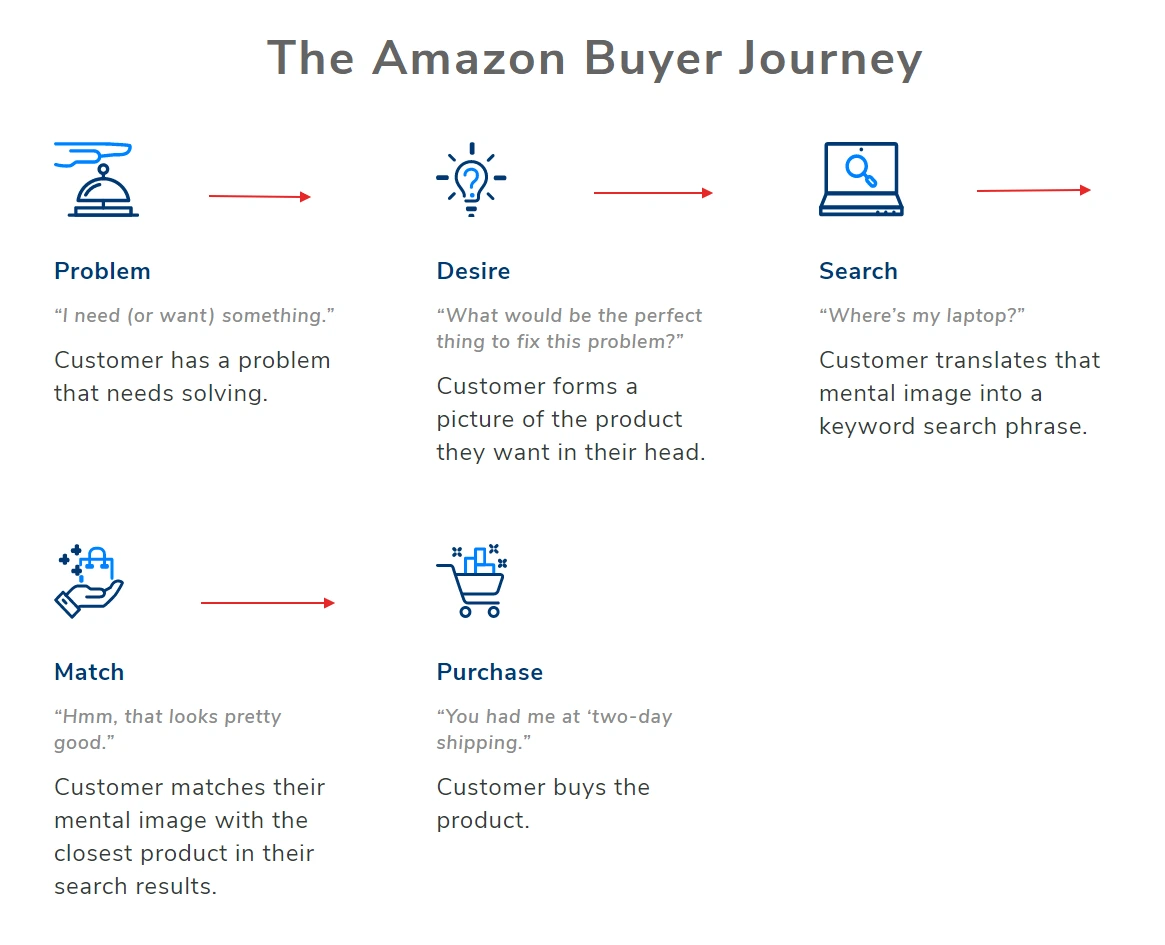 By tracing an Amazon sale back to its beginning, we can see that the buyer's journey starts not with thinking of your product, but rather, their problem that needs solving. Your ability to sell your product (and make a profit) depends entirely on your ability to sell the words your customer is typing into the Amazon search bar.
How are you supposed to know which words are worth chasing?
Using Helium 10's Amazon keyword research tool, Magnet, you get a special peek under the hood. Just type in a product keyword you want to start with. Maybe you're interested in variations of the search phrase "dog toy."
First, you'll notice some surface-level information. This includes estimated monthly search volume, the top trending products for that keyword, and the word frequency on variations of your keyword.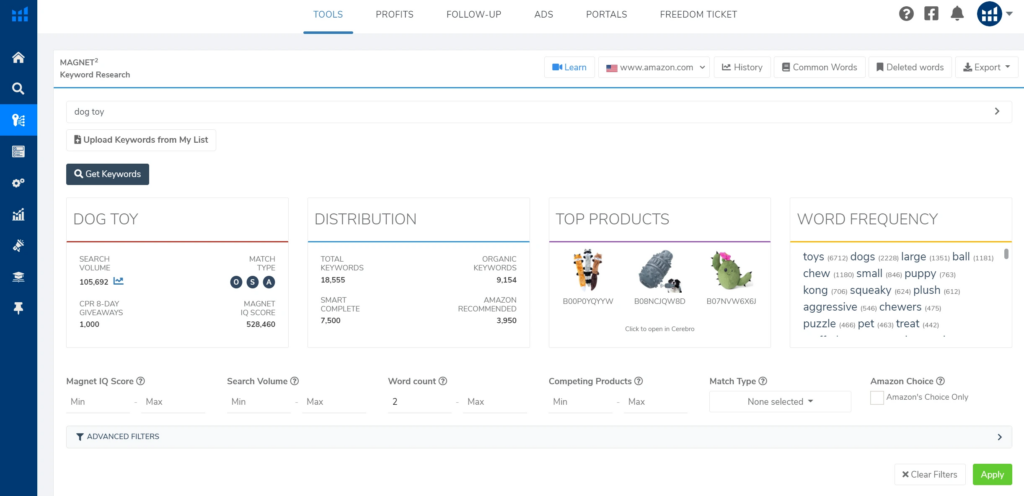 Scroll down to view the best-performing keywords linked to the one you searched for. Keep in mind there's a good chance you'll have thousands upon thousands of results. Use Magnet's filters to narrow things down!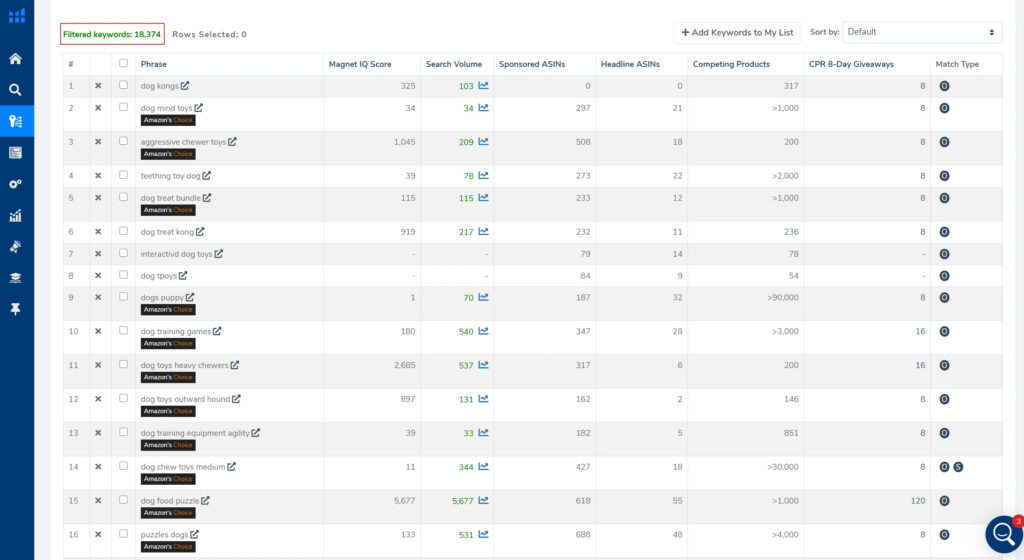 Sort by number of competing products, search volume, or Magnet IQ score (ratio of search volume to competing products). You can even click on a keyword's search volume to view, graph form, how the keyword's search volume changed over time.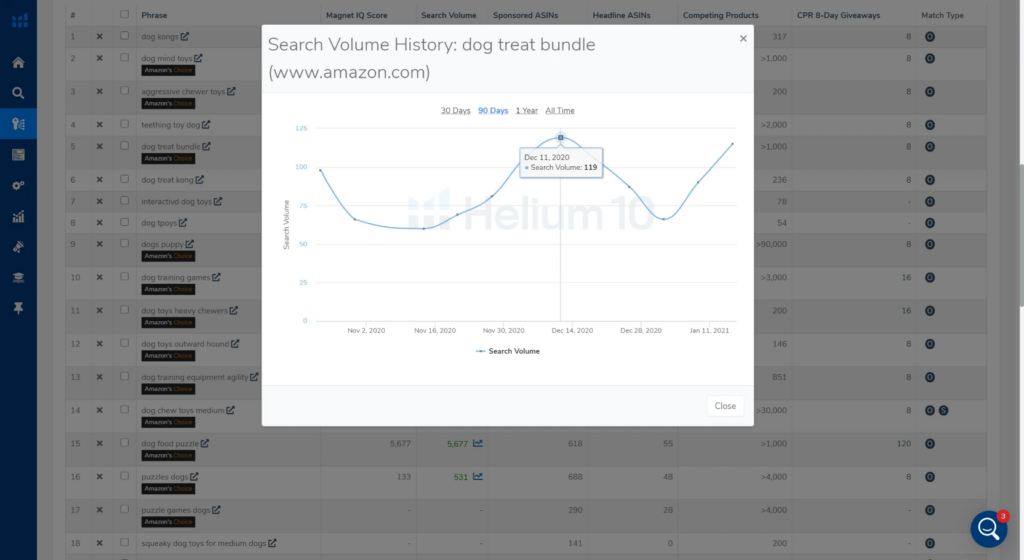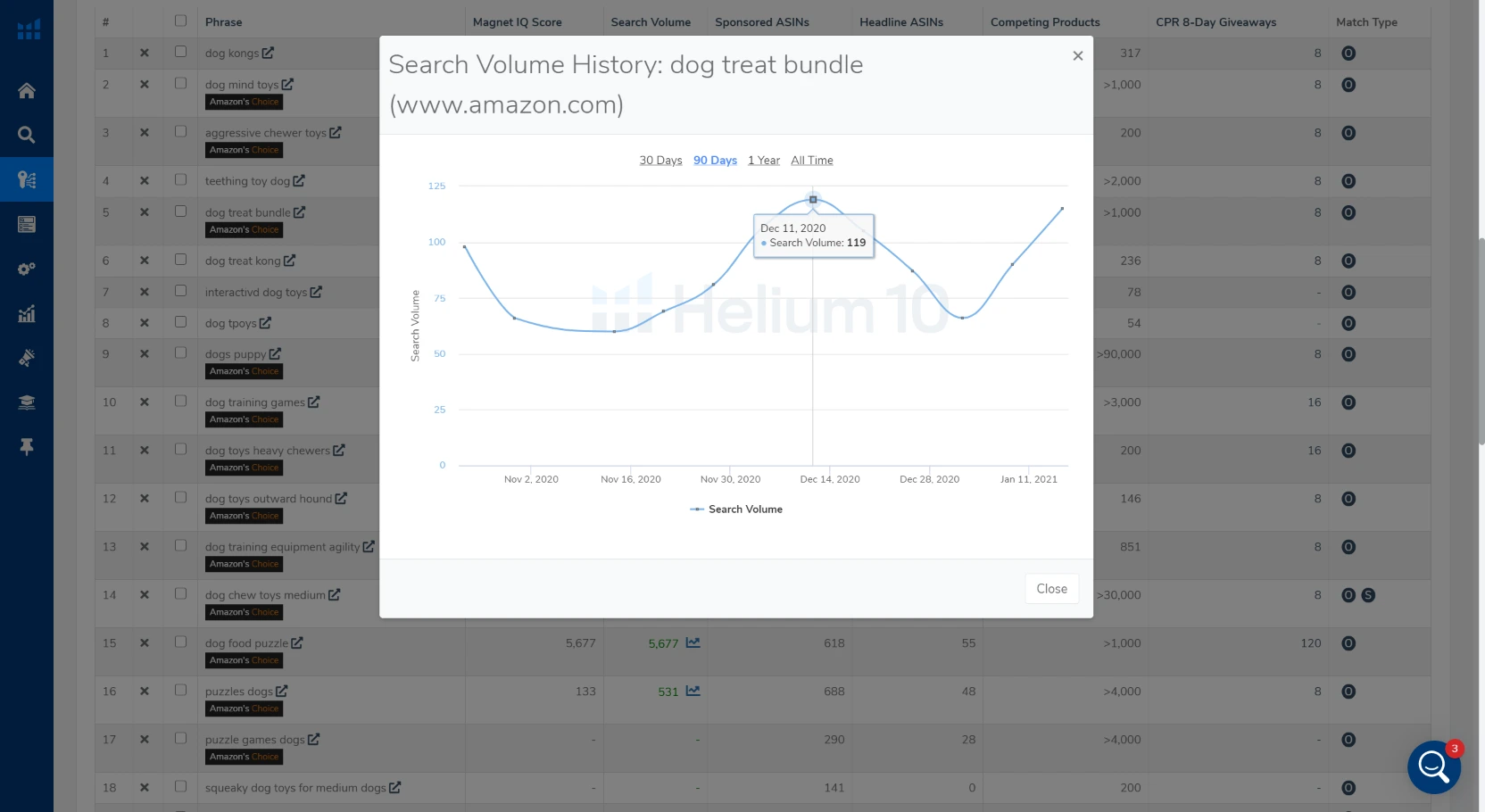 Would you rather browse Amazon for products that you may be interested in? We have a keyword research tool that is built specifically for you too. Cerebro, Helium 10's reverse ASIN keyword tool finds the same keywords we discovered above, only using an existing product's ASIN instead. 
Simply copy and paste any Amazon product's ASIN (found in the "product details" section of the listing) into Cerebro. Then click Get Keywords.



And wouldn't you know it….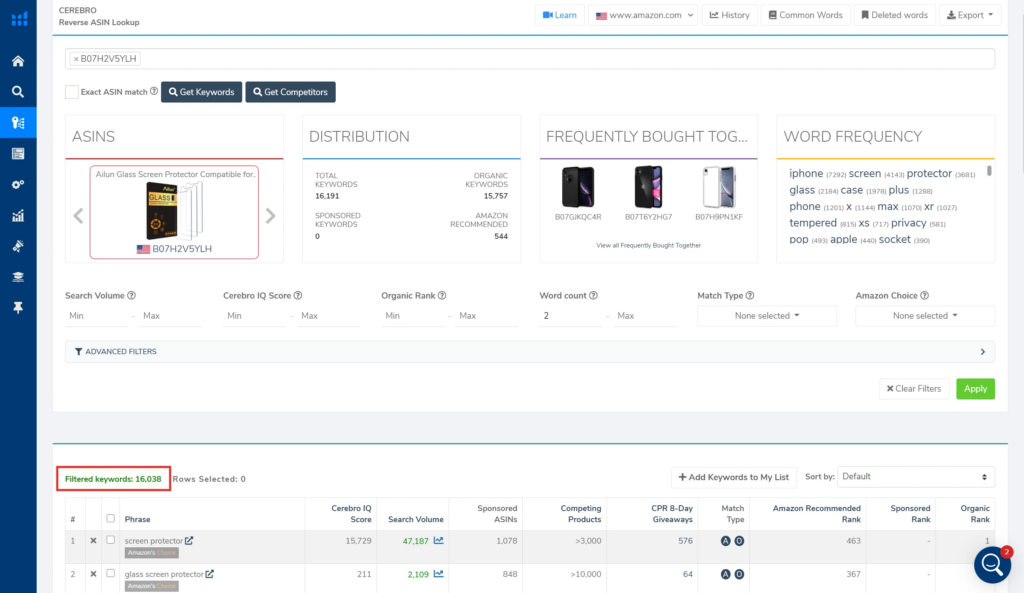 More keywords! Don't forget to filter your results down, or else you'll be sifting through keywords until the end of time.
You're going to want to spend a lot of time on your keyword research. Most third-party sellers are going to be shooting from the hip when it comes to choosing their products. This "ready, fire, aim" approach is quicker but often not worth the risk of hitting a dead end. You don't want to choose a product, pay a manufacturer to ship that product (in bulk) to Amazon's warehouse, then find out you can't sell it. 
Remember you get out what you put in.
---
Are You Ready to Make Money on Amazon?
Amazon.com is truly a rainforest. It's colorful, busy, full of fierce competition, and lush with opportunity. Don't be fooled into thinking you can hop in and "get rich quick," but at the same time, if starting your own online business is something you are truly interested in… don't make any more excuses. You have the platform, you have the Amazon seller tools, and you have a computer. 
The right product is out there and waiting. It already exists. Go find it!
Everything for your business on Amazon.
Find out more about our products by signing up or speaking with one of our
Customer Success representatives today. With us in your corner, you can enjoy
more sales and increased engagement from your Amazon business.
Chat with a Support Specialist