How to Sell Products on Amazon
Selling products on Amazon is simple—finding success is harder. Check out this guide to learn how to sell on Amazon in just 4 simple steps.
Updated on: January 23, 2023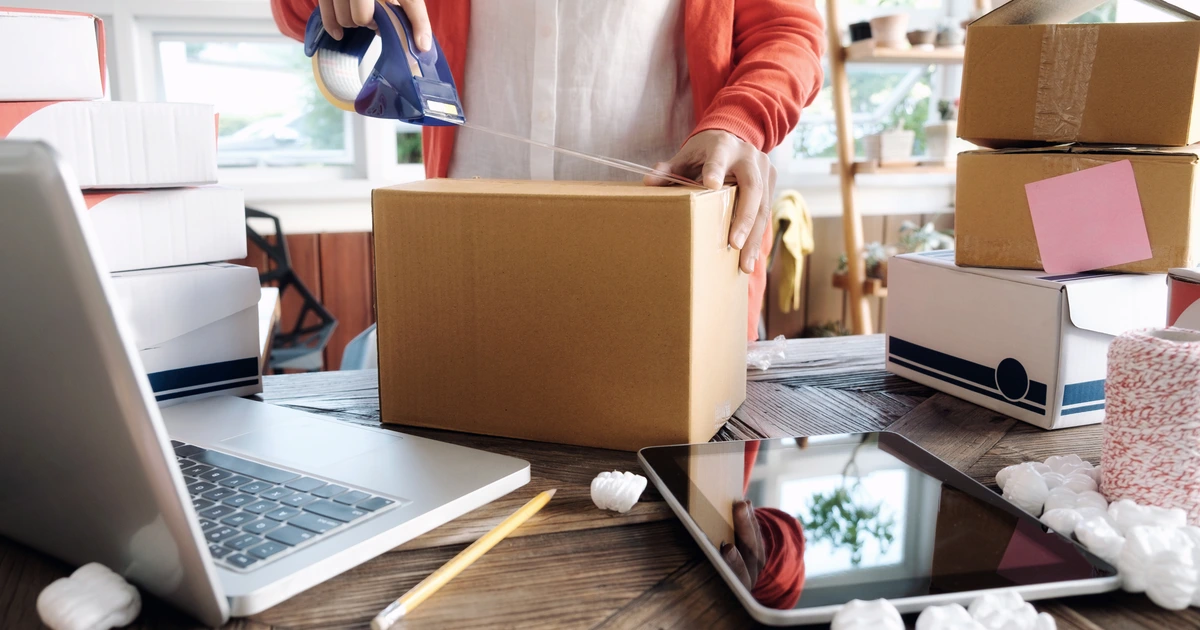 One of the reasons why Amazon took off and came to dominate the online market is because it's such a user-friendly space. This is true for both buyers and sellers. Although it may sound intimidating to open an Amazon store, the actual process of setting up your account is straightforward and relatively easy.
Are you wondering how to sell things on Amazon and do so successfully? That's a little trickier. Amazon can be fiercely competitive, especially in certain product niches. You'll need to set up your account, create listings, and market your products in a way that maximizes your visibility to target customers. This guide walks you through the process, one step at a time.
Why Sell on Amazon?
Before getting into the nitty-gritty of how to start selling on Amazon, ask yourself: why? What's your ultimate goal here?
Are you:
Hoping to become the go-to seller for a particular product?
Building a brand with lasting name recognition both in and outside of Amazon?
Selling handmade arts and crafts to a small circle of devoted fans of your work?
People get into selling on Amazon for all sorts of reasons. They may then struggle if they pick the wrong sales strategies for their particular goals. During every step below, keep your 'why' in mind.
How to Sell on Amazon
Selling on Amazon is a simple, four-step process. Create your account. Decide how to fulfill the orders. Add product listings. Market your items. Let's take a look at these steps to sell on Amazon in more detail.
Set Up an Amazon Seller Account
To start out, you will need to either have an existing customer account or create a new seller account. That new account will be tied to your business email. You will also need to give Amazon these pieces of information:
An internationally chargeable credit card
A form of government-issued ID
Your tax information
A phone number
The bank account where proceeds will be sent
Once you get into Seller Central, decide on your selling plan. If you expect to sell less than 40 units per month, the individual selling plan may be a good choice. It's an affordable $0.99 fee per sale. On the other hand, a professional account will be more cost-effective if you're selling a larger number of items. It charges a flat fee of $39.99 per month, no matter the volume you move.
Choose a Fulfillment Method
How will your customers receive their orders? You've got two options here: Fulfillment by Merchant (FBM) and Fulfillment by Amazon (FBA).
If you want to ship the products yourself, select FBM. You will need to store your merchandise, box it and ship it, manage customer service, and handle returns and refunds. This option is definitely more work for you, but you won't have to pay monthly inventory storage and service fees. It can be a good fit for people who sell one-of-a-kind handmade items, large and heavy products, or people who don't sell often.
With FBA, you pay Amazon to keep your items in a warehouse and ship them when you make a sale. Amazon also handles the customer service side of things. This is a popular option for people who sell small and lightweight items or have rapid turnover. It's also the one that sellers may grow into, as their store takes off and they struggle to keep up with demand.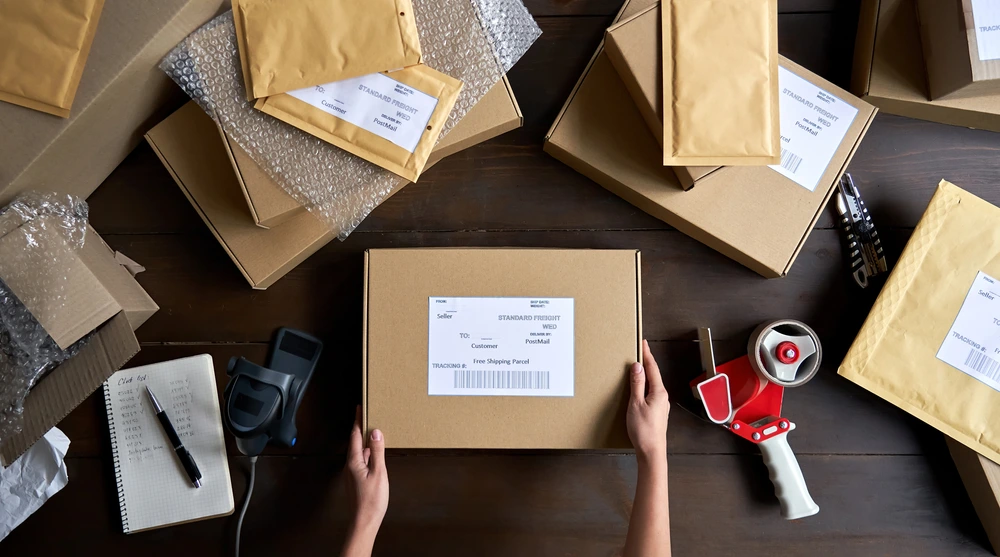 Add Your Products
There are two main components to every product listing: the text and the images. You'll want to give your product a name and describe any relevant features including:
Identifiers like UPC, ISBN, or SKU
Brand name
Product category
Item price
Item condition
The quantity available
Shipping choices
However, a dry list won't lead to sales. That's why you include a more in-depth description. Highlight the key selling points and get your customers interested!
This is also your opportunity to include relevant keywords where they naturally fit, giving your product a search engine visibility boost. Which keywords should you include? You can get a better idea of what your target customers are looking for with Amazon FBA tools like Helium 10's keyword research tool.
Don't neglect your pictures, either! Blurry shots and pictures that don't show the whole product can make customers suspicious. Sure, they could go out of their way and message you to clear up any confusion…or they could keep scrolling to another product on the search page. Before you submit that listing, double-check that the pictures look great.
Market Your Products
It's easy for your new product listings to get lost on such a big and busy site. Marketing gives your items a vital nudge in visibility.
Helium 10 was designed for Amazon sellers who want hard data and detailed analytics. This suite of tools can help you develop a sales strategy and monitor its performance. With Helium 10, you can:
Research more effective keywords for listings and Amazon PPC campaigns.
Work out what pricing strategy helps you stay competitive but still profitable.
Monitor the performance of ad campaigns and decide where to focus your budget next.
Build optimized landing pages that offer higher conversion rates.
A smart marketing campaign isn't just about immediate sales. It's also an opportunity to refine your brand and get a deeper understanding of your customers' needs. Helium 10's suite of sophisticated tools and analytics can help you turn today's marketing strategy into tomorrow's business success.
Tips for Selling on Amazon
How do you sell on Amazon?
The long answer: start by preparing the groundwork for success. Do research into keywords, market trends, and what your brand can offer customers. Once you get in there, stay on top of your business. Carefully manage your inventory. Keep an eye on PPC campaigns and focus on strategies that are working.
Finally, don't forget that Amazon sales are all about connecting your products with people on the other side of the screen. Try to provide the best customer service possible. Happy customers translate to good reviews, repeat business, and a lasting presence on Amazon.
Final Notes
Amazon's platform is based on accessibility and ease of use. Buyers enjoy the sophisticated search engine and streamlined checkout process. Meanwhile, even beginner sellers can set up an Amazon account and start making money off of their products. However, the fierce competition in this marketplace makes it challenging to grow your business past that initial stage.
This guide walks you through basic account setup and your first steps to selling on Amazon. Do you want to know how to sell on Amazon in volume, reaching an ever-widening customer base? You'll need to work on refining your keywords, listings, and sales strategy.
That may sound like a lot, but you aren't in this alone. Helium 10's suite of tools and analytics can give you insight into what buyers want, which keywords the search engine responds to, and how your ad campaigns are performing. It also streamlines tedious operations like FBA reimbursement. Helium 10 offers your business the support it needs to grow into a star player on the Amazon platform.
Frequently Asked Questions
Everything for your business on Amazon.
Find out more about our products by signing up or speaking with one of our
Customer Success representatives today. With us in your corner, you can enjoy
more sales and increased engagement from your Amazon business.
Chat with a Support Specialist