Amazon Retail Arbitrage: How to Resell Products on Amazon
Everything you need to know about Amazon retail arbitrage all in one place. What can you buy? Where can you buy it? Is retail arbitrage even worth it?
Updated on: August 16, 2022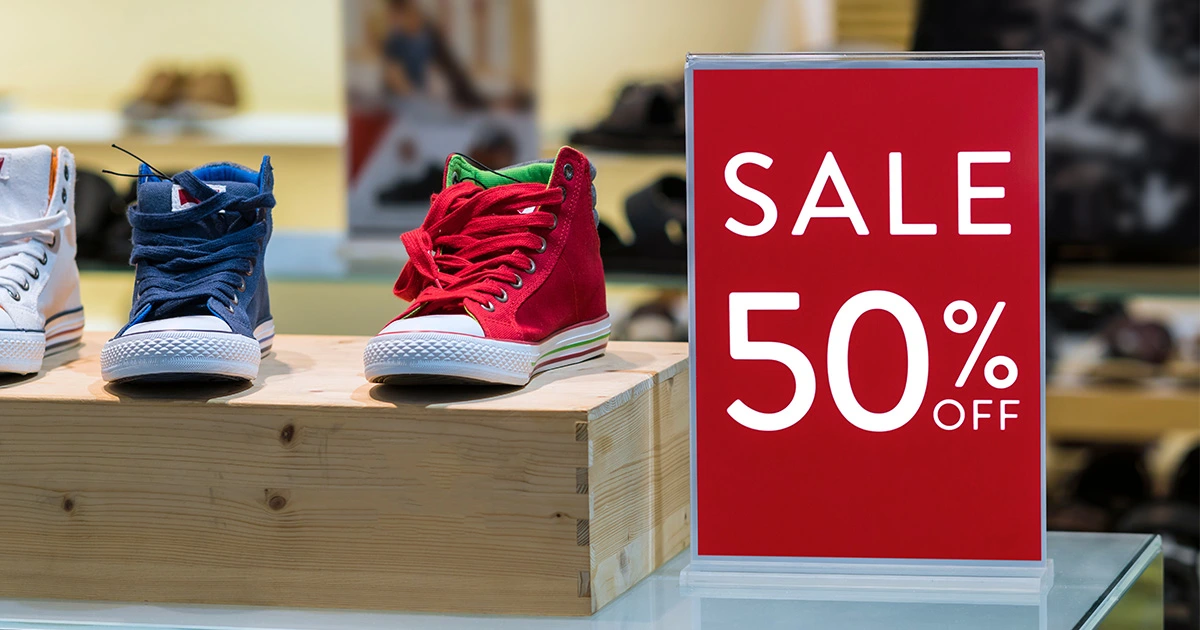 Interested in retail arbitrage on Amazon? We'll give you the 101 on what online retail arbitrage is and some steps for how to get started with the retail arbitrage method on Amazon.
We'll cover topics like:
Ready? The sooner you read this retail arbitrage Amazon guide, the sooner you can start cruising around town for inventory.
What is Retail Arbitrage?
The broadest definition for retail arbitrage (or RA) is buying products (in person) and reselling them at a higher price. This is different from online arbitrage (OA), which is buying products online and reselling them at a higher price.
The key difference here would be the physical presence – in Amazon retail arbitrage, you physically go to stores to shop for your inventory.
Typically this involves shopping at stores that regularly offer significant markdowns, often big box stores, or even thrift stores. Make use of whatever is in your area!
Via the retail arbitrage method on Amazon, you take those products you've purchased in-store at a discount and resell them on Amazon listings at a higher price.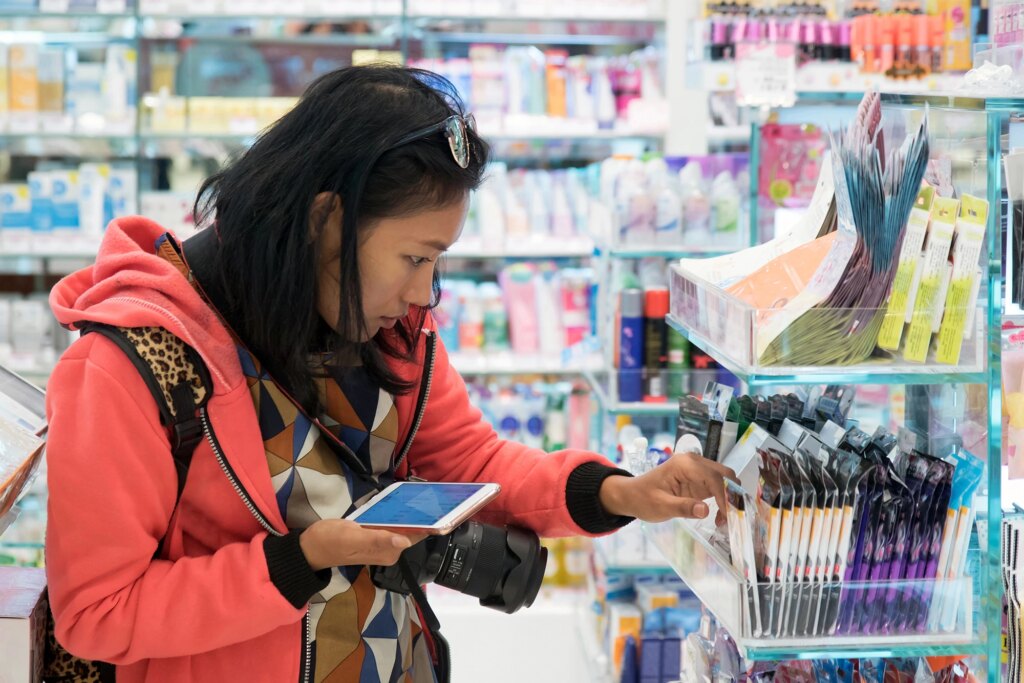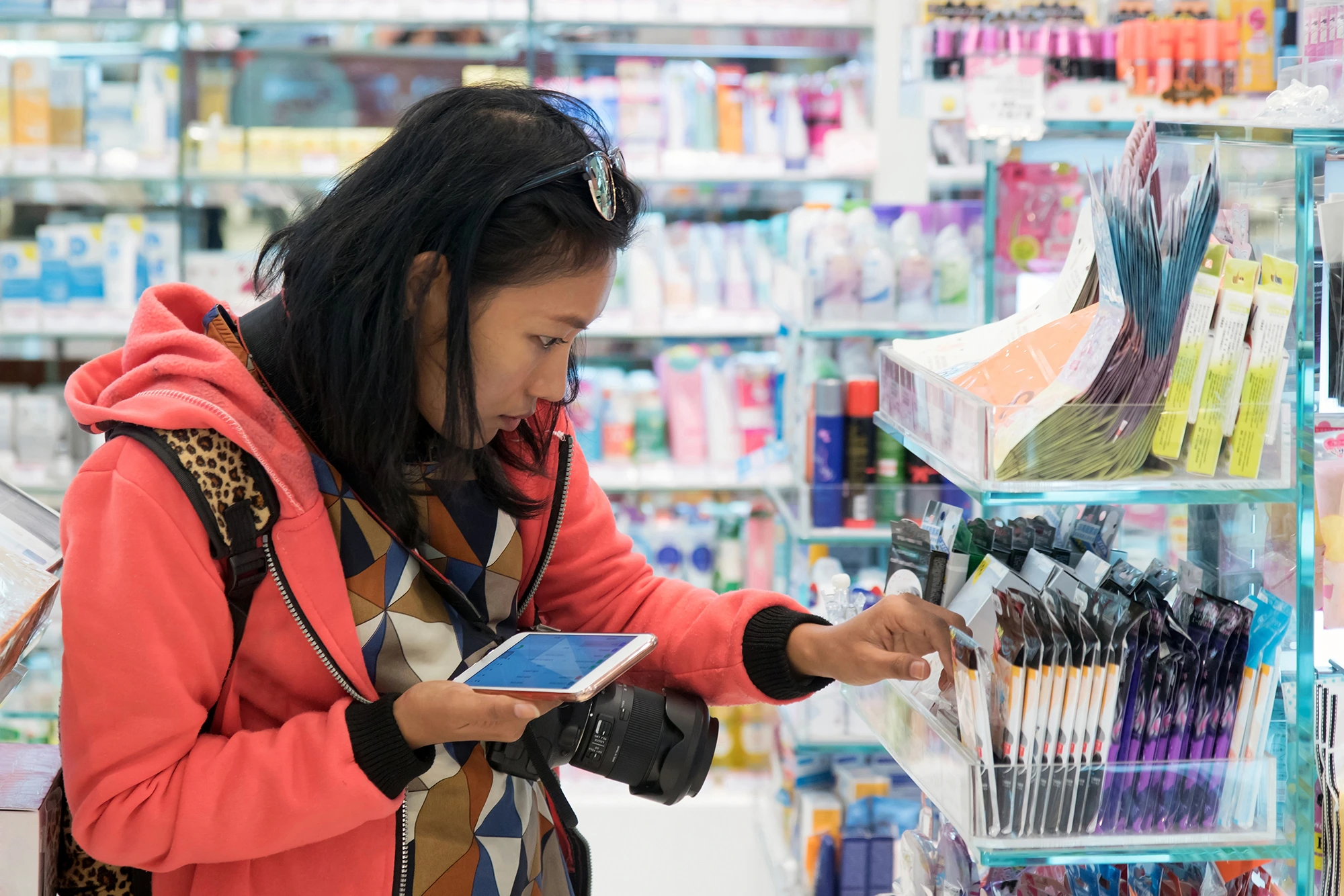 Pros/Cons of Retail Arbitrage
Pros:
Very low financial barrier to entry
Great place to start for those who want to get familiar with Amazon/e-commerce
If starting small, you can stick to an individual account with your Amazon business
Engaging for those that like to bargain hunt in-store
You can choose virtually any product space
Cons:
Hoofing it from store to store
Somewhat unpredictable about what you might find
Potential for competition
You don't "own" or control your brand or listings
How to Source Products For Retail Arbitrage
Unlike with private label selling where you need to source suppliers, arrange shipping, deal with import taxes and fees – you are your own shipping/trading company and the stores you go to are the supplier.
Big box stores are the preferred "hunting grounds" for retail arbitrage since they have a lot of stock and are capable of deep discounts.
Think big consumer brands stores like:
Target
Walmart
Kohl's
Bed, Bath, and Beyond
Ross
T.J. Maxx
Big Lots
Department stores
Chain office supply stores like Staples and Home Depot
Chain pharmacies like Walgreens, Rite Aid, CVS
Chain pet stores like Petsmart and Petco
Buying things on sale or clearance is the best way to snag good prices on new products, and big box stores frequently rotate these offerings so you can check back in periodically.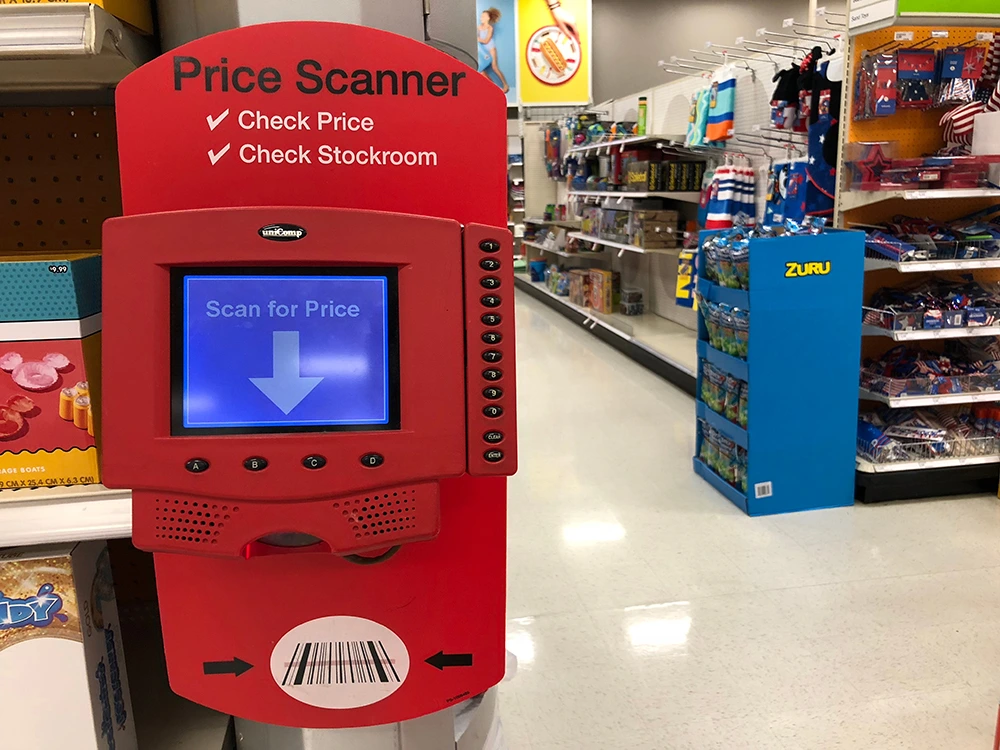 How to Get Started With Retail Arbitrage
Aside from a car (or a way to get to and from the stores and carry your haul home), a smartphone to scan items, and cash to purchase products, you'll probably need the following.
An Amazon account
Obviously you'll need an Amazon account to get started as an Amazon seller. If you're completely new to Amazon and to ecommerce, an Individual account will keep you going.
Head over to Amazon's site to sign up for Seller Central.
(And for more info about Individual vs. Professional accounts including differences in costs, see our comparison.)
With an Individual account, you can sell up to 40 items per month. Each item has a $0.99 fee on top of other associated Amazon fees, but this is a good place to start for beginners.
Once you've expanded enough to sell more than 40 items per month and would like access to more item categories, you can upgrade to a Professional account at any time.
Scanning App (Try the Amazon Seller App)
When you're scouting items in-store, you can use one of many online arbitrage apps to use your phone to scan product bar codes directly and see what they're selling for, rather than having to manually search each individual item on Amazon's site.
Amazon has its own free app for this, but there are also many third-party apps available.
As part of our free Chrome extension, our Profitability Calculator is great for checking how profitable a prospective product would be. You can use it directly on Amazon to calculate your Amazon fees based on size/weight, category, and more – plus you can enter your own purchase costs to see profit margins and ROI.
What Items Should I Resell?
Since arbitrage sellers are at the mercy of what you can find in a retail store (and at a low enough price to resell at a worthwhile profit), there's no "perfect" product to target.
Rather than hunting for the perfect product or category and choosing to buy only that, you're instead taking what's available in your geographic location and finding what's worth selling.
Basically, you're going to walk into the store and use the Amazon seller app to scan everything and anything that's on sale.
As you scan items in a retail store, adhere to a few rules of thumb will ensure you use your time wisely:
Items with at least a $3 profit margin (after fees, shipping, purchase price, etc.)
Items with at least a 50% ROI
Items with a decent BSR (Best Seller Rank) – under 250k (lower the better)
Items that you're eligible to sell
When you use the Amazon scouting app to scan an item, assuming you're logged into your account, the app will tell you if the item is in a category you're eligible to sell on your Amazon store.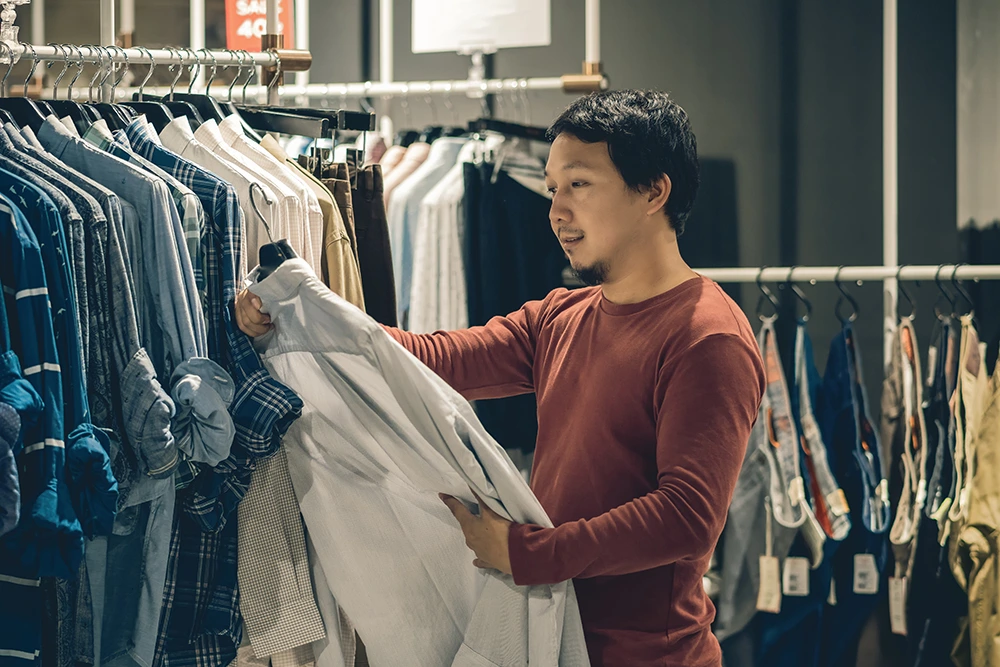 Retail Arbitrage Tips and Best Practices
Is Reselling Legal?
Short answer: yes. It is perfectly legal according to the First Sale Doctrine, which states:
"The first sale doctrine, codified at 17 U.S.C. § 109, provides that an individual who knowingly purchases a copy of a copyrighted work from the copyright holder receives the right to sell, display or otherwise dispose of that particular copy, notwithstanding the interests of the copyright owner."
Licensed Reselling
Before you go running off to stock up and sell iPhones or Nikes, do note that many licensed brands are protected on Amazon so as to prevent counterfeits, undercutting, and other unscrupulous practices.
The ability to sell items from prestigious brands like Apple is typically restricted to licensed retailers on Amazon.
Resell Local Products
Consider local products vs what is available to the rest of your country (or the world). Products you can easily find in your area but not so easily find in other areas means you can probably buy low locally and sell higher to customers from other areas.
For example, Japanese green tea Kit Kats are only about $3 to $5 per package at Asian stores near me. So that's $9 to $15 purchase price for a pack of 3.
Meanwhile, this listing (at the time of this writing) is selling for $27.
I ran Helium 10's Profitability Calculator to get an idea of the Amazon and FBA fees I could potentially pay for this.
With a $12 purchase price (or cost of manufacturer, since the calculator assumes you're sourcing from a manufacturer), the calculator gives me these results:
Not ridiculously lucrative, but not bad either! Sell enough green tea Kit Kats at $6 profit per order, that's nothing to scoff at.
And my bet would be these customers are people who can't regularly access Asian grocery stores, and are therefore willing to pay a premium to get their hands on this matcha goodness.
Learn Your Local Stores' Stocking and Sales Schedules
If you're in a less populated area, you might not have that much, if any, RA competition, leaving you to peruse stores at your leisure.
If you're in a major metropolitan area though, you won't be the only one vying for RA goods. But don't give up! To beat your competition as an Amazon retail arbitrage seller, you'll have to learn your local stores' stocking schedules/rotation, hours, and so on so that you can get there before your competitors do.
Unethical Price Gouging
Don't hike up prices in the middle of a pandemic.
I'll say that again.
Don't turn a lucrative profit at the expense of public health.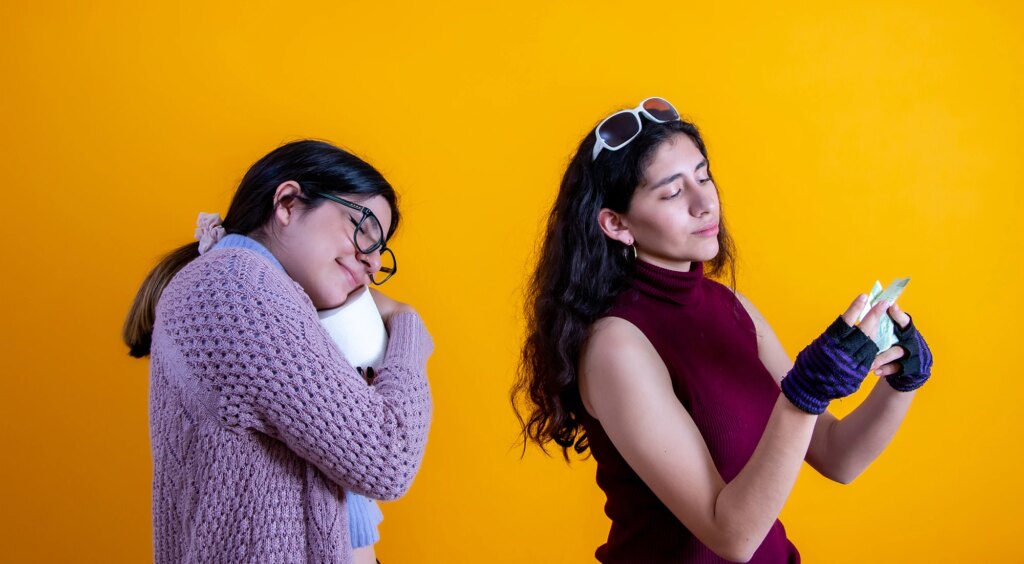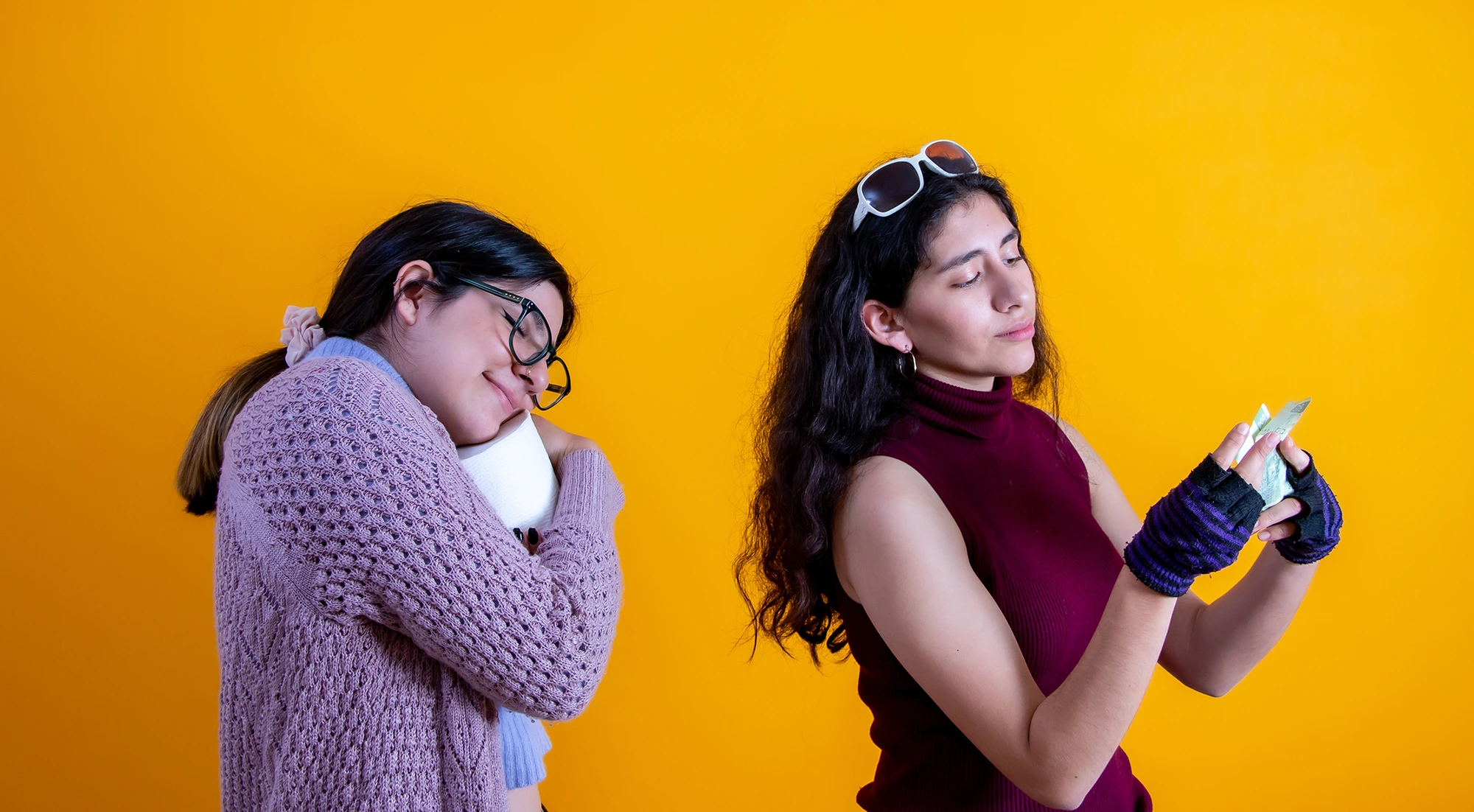 Is Retail Arbitrage Worth it?
We think so. It may not be as lucrative or as widely-practiced a model as selling wholesale on Amazon or private label selling, but like anything else, it'll be worth as much as the time you put into it.
As with any other method on Amazon, retail arbitrage isn't a get-rich-quick scheme. Don't expect to put in an hour of work a day and make thousands monthly.
Retail arbitrage is a method that, as discussed, requires real time spent physically scouting items. That means hopping in your car and driving from store to store. Getting a worthwhile haul can easily be a full-day activity.
But it can definitely be a profitable venture, and remember, not as many people are doing it as you might think!
Why not be one of them?
Everything for your business on Amazon.
Find out more about our products by signing up or speaking with one of our
Customer Success representatives today. With us in your corner, you can enjoy
more sales and increased engagement from your Amazon business.
Chat with a Support Specialist