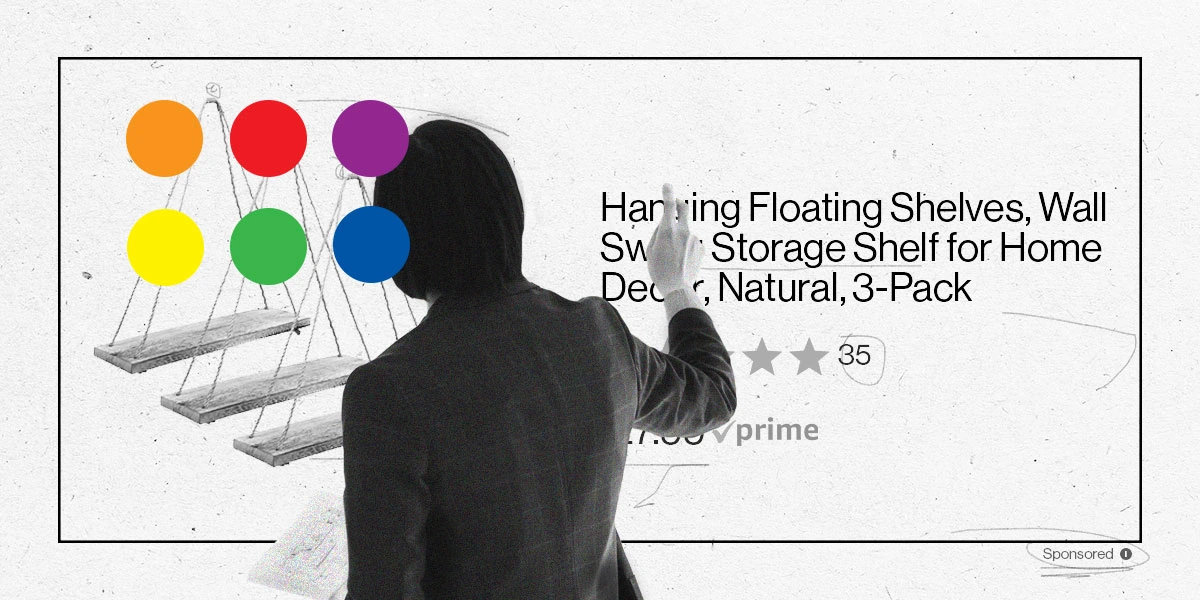 What is Amazon Advertising?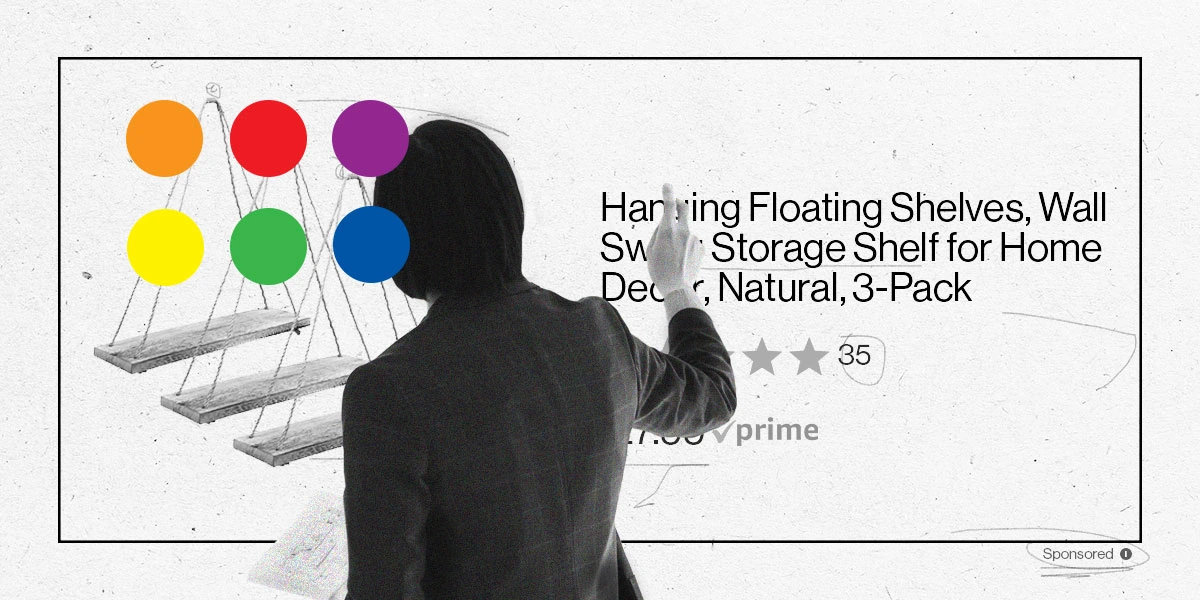 Over the past few years, the Amazon ecosystem (and Amazon Advertising in particular) have gotten exponentially more complicated.
Gone are the days where an individual can casually sell products on Amazon as a side gig without having to invest too much time or money into understanding how everything works.
Being an Amazon seller takes time and commitment to keep up with the latest trends and capabilities. There's still tons of opportunity, but it takes more investment as Amazon matures as both a marketplace and an advertising platform. Let's look at some of the recent developments in the Amazon Advertising space and what that means for you as a seller. If you haven't yet, check out Helium 10's Amazon PPC management software to help you with all your Amazon advertising needs!
Why did my Amazon Advertising portal change?
Recently, Amazon has transitioned advertisers from various disparate portals into one unified platform that they call the Amazon Advertising Console. You may have noticed that things have moved around in the user interface or that your account IDs have changed or moved. Ultimately, this is part of Amazon's goal to consolidate and make consistent all the different aspects of Amazon Advertising that were previously independent systems.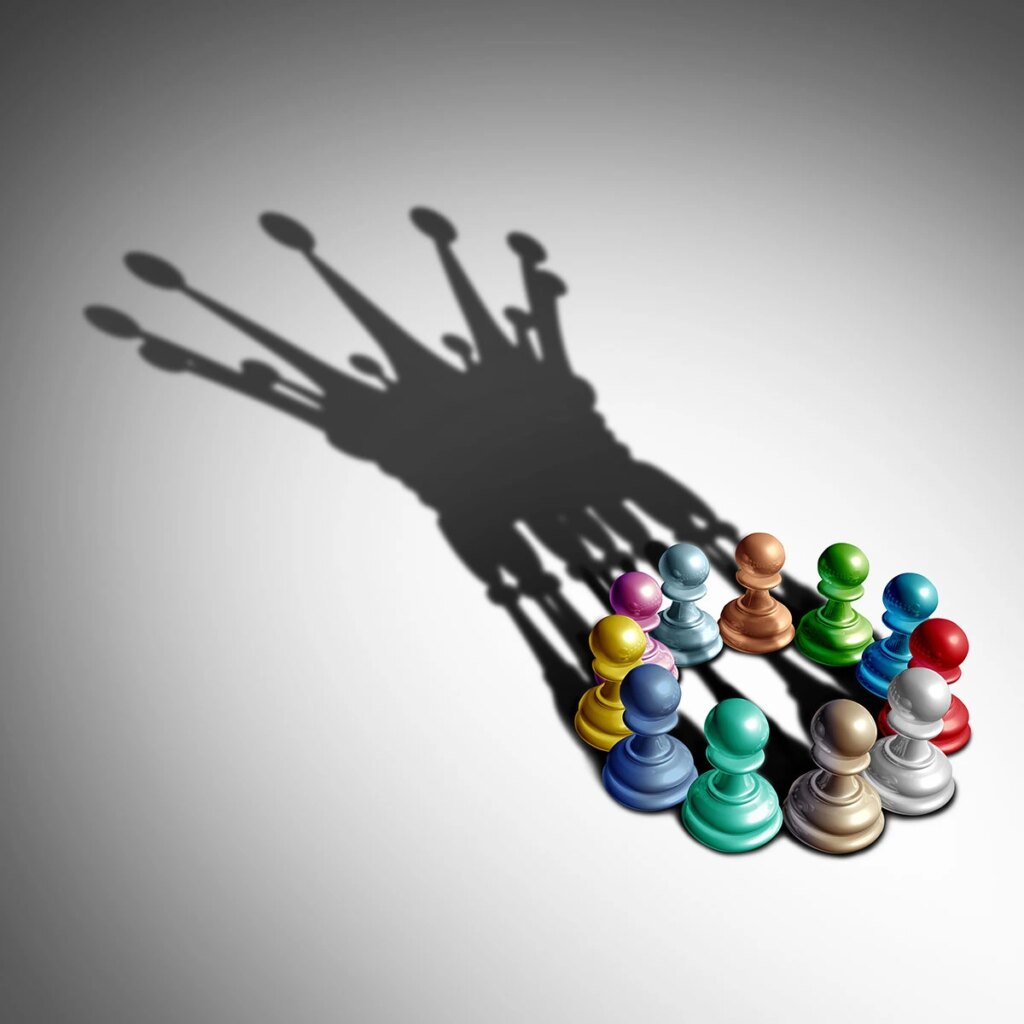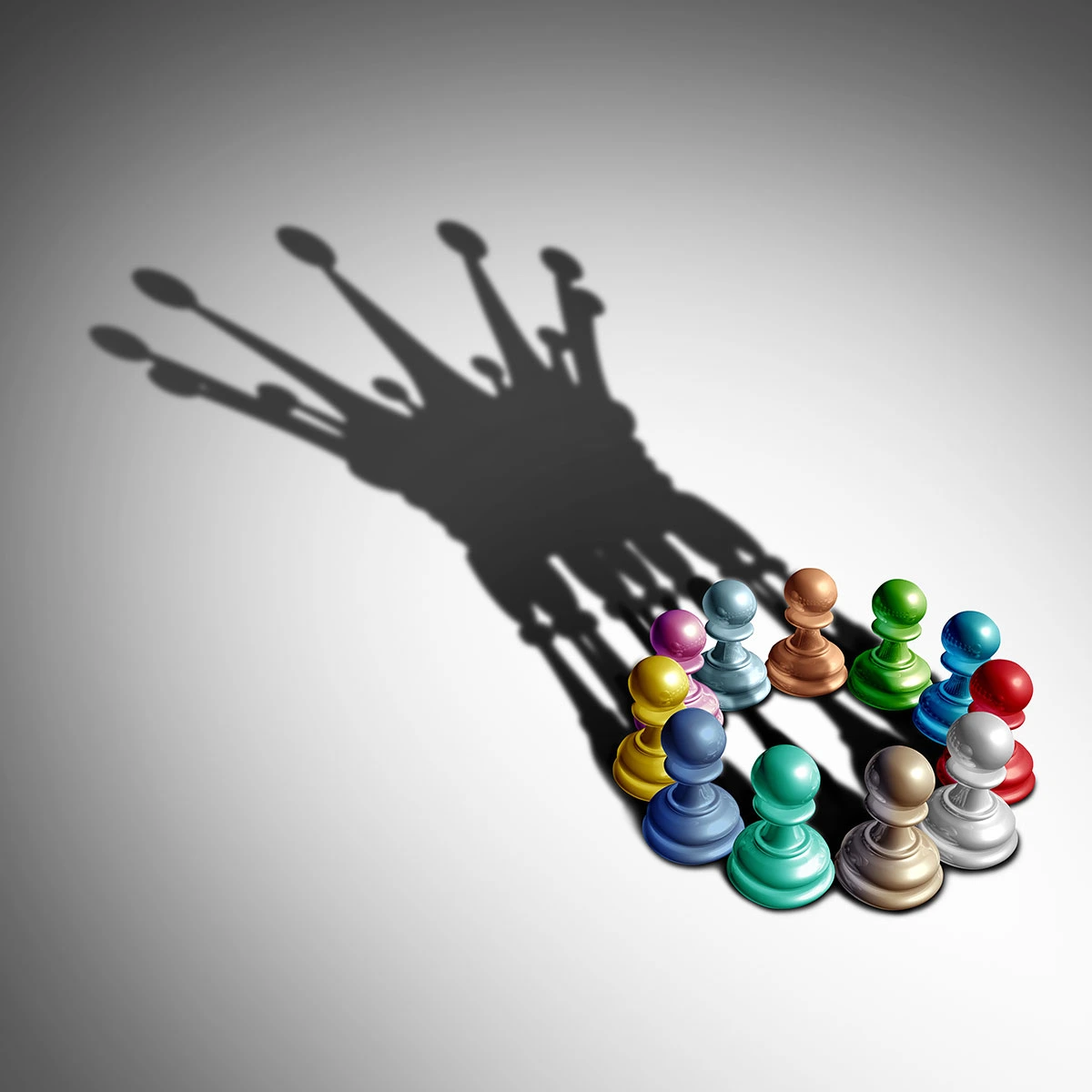 Sellers, Vendors, Authors, Agencies, Freelancers, 3rd party software providers; it seems that Amazon is looking at all of these different use cases and attempting to unify their experience to work for everyone. Taking Amazon seller feedback into account, these changes are intended to make the user experience even better. So expect further changes and tweaks as Amazon works towards this goal.
Another aspect of this transition seems to be the increased availability of all of Amazon's advertising offerings across the different advertiser archetypes. It used to be that some advertisers had access to more advertising types (Sponsored Products ad, Sponsored Brands ad, Sponsored Display, Video, DSP, etc), but it seems that Amazon is trying to move towards a more unified offering.
What do those offerings look like?
Amazon offers multiple advertising avenues, but you can break them up into two main categories. Amazon Pay-Per-Click (PPC) Advertising allows advertisers to get incredibly granular control over their own advertising on the Amazon platform (and sometimes beyond).
Amazon Demand-Side Platform (DSP) allows larger sellers to get unprecedented reach using programmatic targeting to reach a wide audience beyond just the Amazon marketplace itself.
Pay-Per-Click
Amazon PPC can be broken down into three main categories. Sponsored Products, Sponsored Brands and Sponsored Product Display. Pay-Per-Click is a great way to get into advertising because there's no minimum commitment so you can limit what you spend as much as you want. As the name suggests, you only have to pay advertising dollars if your advertisement is clicked on, clicks range in advertising cost from around $.10 at the low end to sometimes above $10.00 for really high competition industries.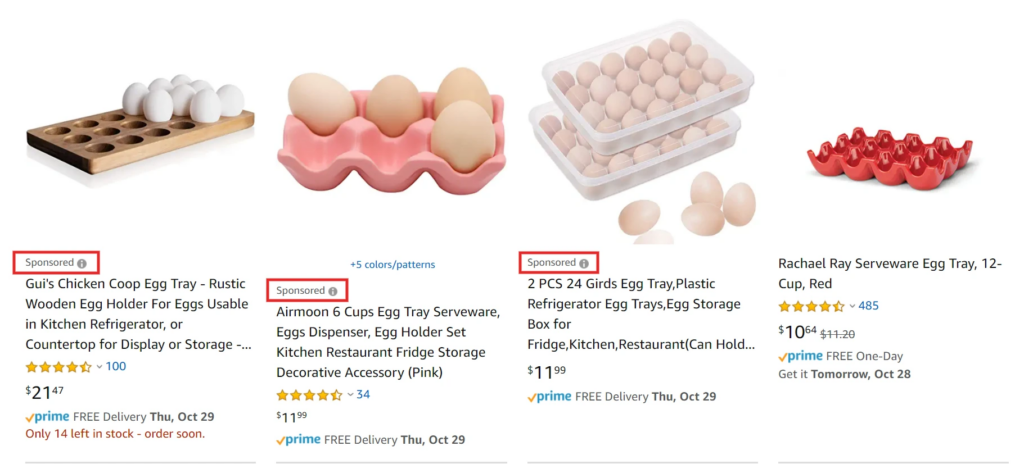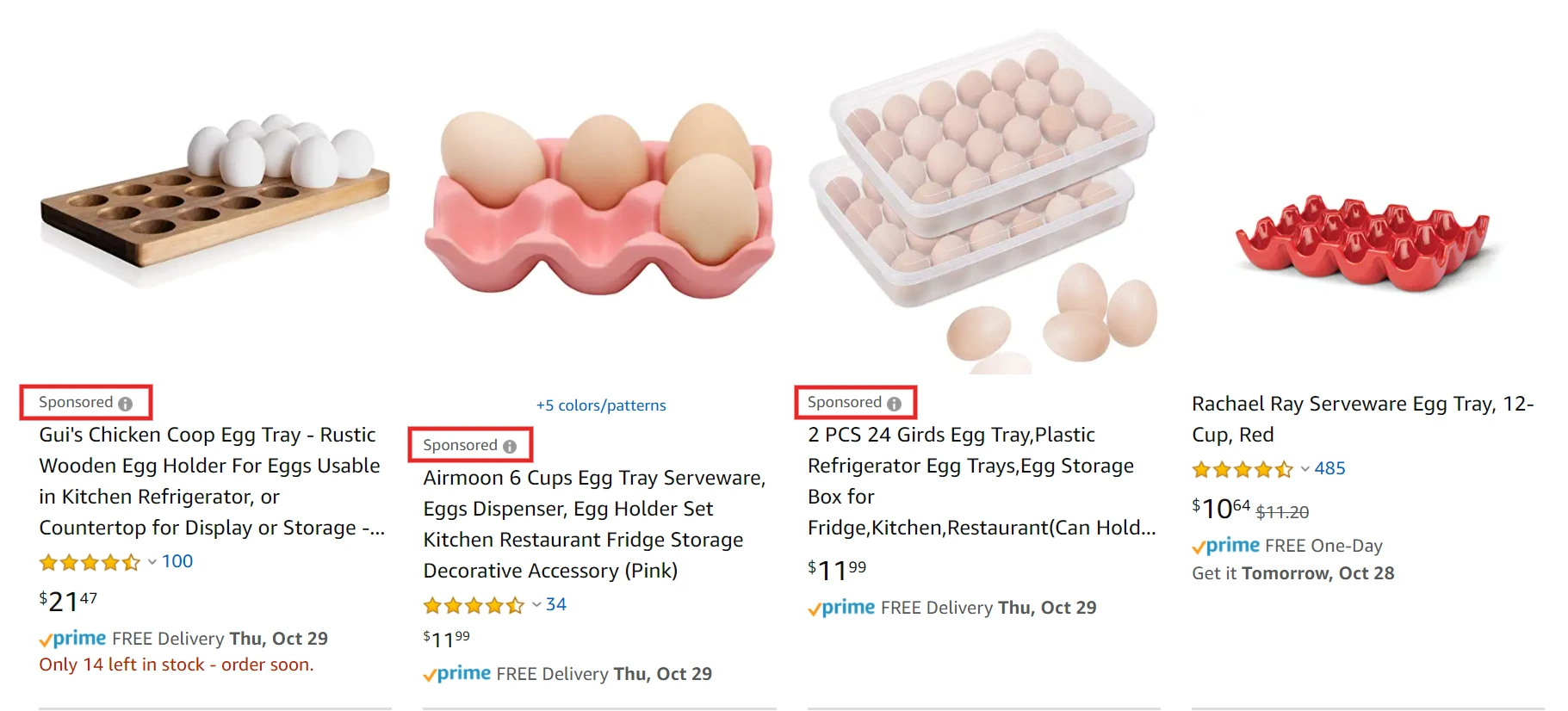 Amazon Sponsored Product Ads give sellers the ability to advertise an individual product (or groups of products) to Amazon shoppers based on specific keyword targeting or product page views. After finding products to sell on Amazon an advertiser can run a sponsored product ad campaign on relevant searches (advertise a baseball glove when someone searches the keyword "baseball equipment") or even target specific products (advertise a baseball glove when someone is looking at a baseball bat!). Leveraging an Amazon sponsored product is currently the most commonly utilized Amazon PPC advertising category and an important one to master. Check out what our newest partner, Prestozon, has to say about optimizing your Amazon advertising strategy here.


Sponsored Brands allows advertisers to advertise their entire brand in a single advertisement. Sponsored Brand targeting is the same as with Sponsored Products, allowing for either search term targeting or product targeting. A Sponsored Brand ad allows for custom creative (images and even videos!) so that a brand can tell their story through advertising and drive visibility and market share. In order to take advantage of this offering (and Sponsored Display below), you need to have an approved Brand Registry. Additional ads offerings are just a few of the benefits of having a brand registry.


A Sponsored Product Display ad is more akin to PPC advertising on other platforms like Facebook and Google. A Sponsored Display ad allows for targeting of audiences based on shopping behavior. This advertising category also allows for advertisements both on the Amazon platform and off of Amazon for greater reach. It also allows for advertisements in unique, and high demand, placements. Learn more about Sponsored Display ads.
DSP
Amazon's Demand-Side Platform is an opportunity for large scale sellers to reach beyond the Amazon platform itself and build audiences on the internet as a whole. DSP isn't for the faint of heart, it currently requires a $35k minimum ongoing investment and so you need to be serious about advertising if you want to get involved in DSP (Sponsored Display PPC ads are a great cheaper alternative if you aren't ready for that kind of investment).
The power behind DSP is programmatic targeting that takes your advertisements and algorithmically targets them towards the best audiences for your brand and your product. It leverages incredible amounts of data to optimize your results. Learn more about Amazon Demand-Side Platform.
What does this mean for me?
If all of this seems a bit overwhelming, you aren't alone. In just a few years, Amazon went from having one main advertising avenue to five, or more depending on how you slice it. As things get more complicated, it gets increasingly important for Amazon sellers to understand the offerings and to have the right tools to succeed. A solid Amazon PPC campaign has become integral to the success of Amazon sellers, but many sellers find it to be a time sink on which they can't afford to focus.
That's where Helium 10 ADS comes in. With smart bidding automation and a crystal clear view of all your most important advertising metrics, ADS' ultimate goal is to stop the PPC drain in your work day. ADS helps you source successful search terms to advertise your products, optimizes your bid for better performance, and visualizes your Amazon ad campaigns in ways you can't get through the Amazon dashboards alone.
Creating the perfect Amazon Advertising strategy is getting more complicated, but you don't have to go it alone. Check out Helium 10 ADS and the rest of Helium 10's Amazon FBA seller tools to make sure that you're getting the most out of your Amazon Seller Account.
Frequently Asked Questions
Achieve More Results in Less Time
Accelerate the Growth of Your Business, Brand or Agency
Maximize your results and drive success faster with Helium 10's full suite of Amazon and Walmart solutions.