Amazon Sponsored Display in 2021 – A Case Study Review
As a partner of Amazon Advertising, we're clued in to some of their upcoming campaign features. Here's the latest on Sponsored Display Ads!
Updated on: March 15, 2022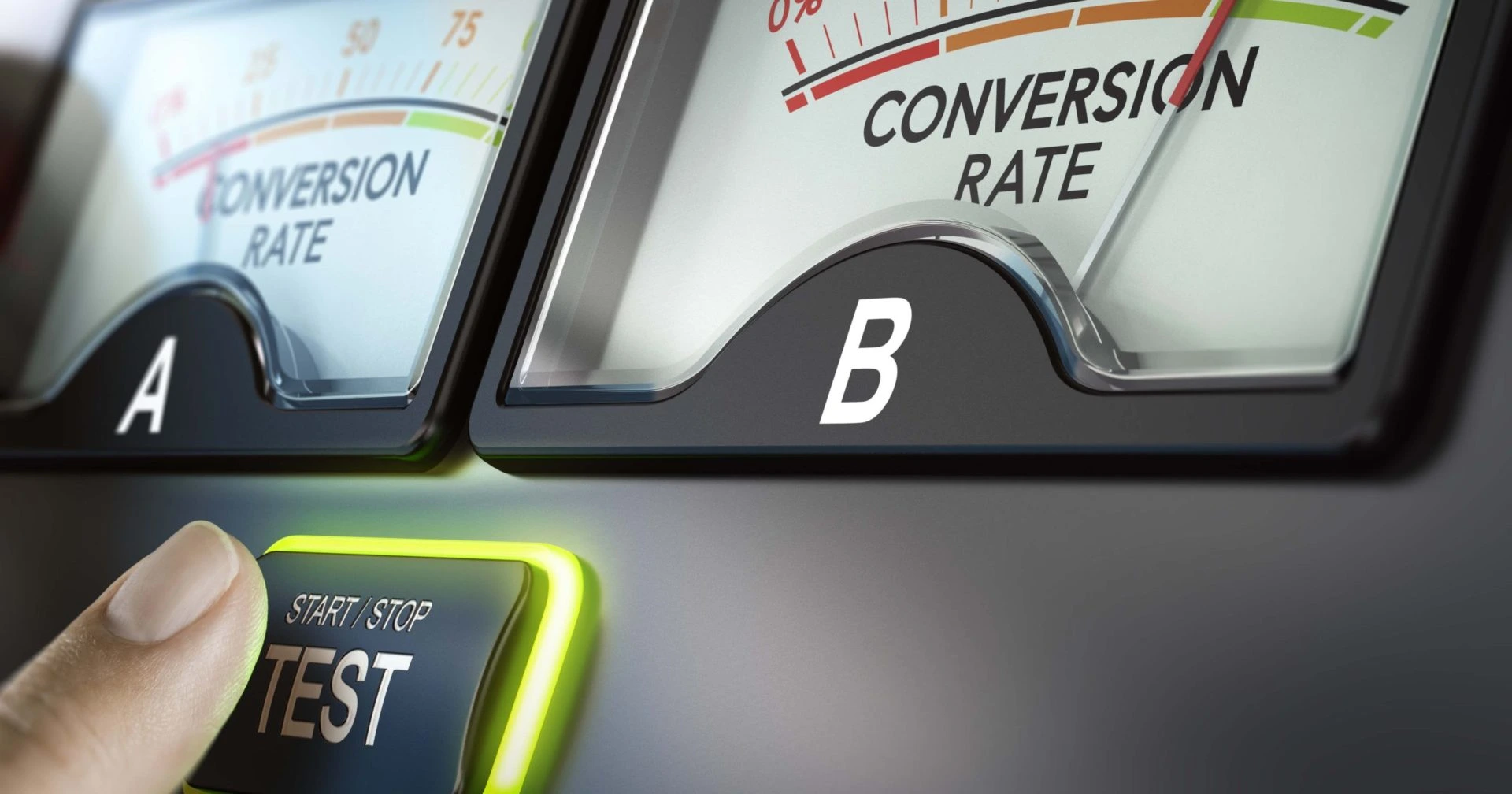 What is Amazon Sponsored Display?
For just over a year now, I've been working on the development of ADS, our feature-rich PPC Management platform.
You might have read Helium 10's Director of Training and Chief Evangelist, Bradley Sutton's blog post about ADS last month titled, "How I manage 150 PPC Campaigns in Just 2 Hours a Week" that focused on how he leverages the platform.
During the same time period, Amazon Advertising has continued to push forward the capabilities of their PPC advertising.
Amazon's Sponsored Display Ads
Earlier this month, I had the opportunity to conduct a training webinar for new Amazon sellers. In partnership with Amazon Advertising, we took a deep dive into the newest campaign type available only to Brand Registered sellers – Sponsored Display.
Sponsored Display features everything from new Product Targeting capabilities to category refinements for Audience Targeting. We reviewed how Amazon's Sponsored Display has the potential to be one of the most powerful campaign types of 2021.
Today, I'll be sharing some of that session and what we've learned internally about some Sponsored Display features.
Our Partnership with Amazon Gives Us a Head Start
As a partner of Amazon Advertising, we're clued in to some of the upcoming campaign features before they are released on the Advertising Console. Late last year, after hearing about a particularly interesting creative update for Sponsored Display campaigns, I decided to run some tests – more about that in a bit.
To set the stage, let's review the two subtypes of Sponsored Display campaigns, the differentiator being the targeting used.
Your Choice of Targeting – Product or Audience

This infographic outlines the differences between Product Targeting, which uses ASIN's as targets, and Audience Targeting, which uses lists of shoppers that have previously viewed your products or similar products on Amazon.
The top 2 columns represent the Product Targeting aspect of Sponsored Display Ads. Within Product Targeting, you can choose specific product ASIN's to target, or you can let Amazon target ASIN's for you by targeting a Category.
Both of these are designed to promote your product on product detail pages for potential conversions. You can either choose to target product pages that are very similar to your product, or a product that is complementary to yours.
Sponsored Display Audience Targeting
The second targeting type is called Audiences. Sponsored Display was originally launched as a remarketing ad type only. By designating the type of Amazon audience, you can target two groups of buyers. You can have your ad remarketed to shoppers who have already viewed your product, or you can choose shoppers who viewed other products similar to your product or category.
Both types of targeting are good for product awareness, but showing your product to someone who has already visited your product detail page using Views remarketing is a key step. It could very likely lead to a conversion if they are now ready to purchase.
However, Views remarketing is currently only available for US based vendors and sellers.
There is much more involved with Audience Targeting in general, but for the purposes of this article, we're going to focus on Product Targeting.
Sponsored Display Product Targeting
Sponsored Display product targeting campaigns generate visibility, especially during high traffic periods. They are visible in two prime locations on product detail pages as well as other placements.
As you can see in this image, these ads can appear under the featured offer (the new name for the Buy Box), and below the product listing bullets at the top of the product detail page. This is referred to as "above the fold."
That simply means they are easily seen without the shopper having to scroll down.
With Sponsored Display product targeting, the focus is on placement and control. That's because you can dictate what product detail pages these highly visible ads will appear on.
Now, what about the newer feature I mentioned at the beginning?
As of late 2020, Amazon now allows you to update your Sponsored Display creative with a unique brand logo and headline, similar to a Sponsored Brand ad. Most importantly, this also opens up additional placements for the product targeting creative.
Even More Sponsored Display Placements
Here are two examples of those additional placements. The advertiser, Jack and Jill diapers, added a brand logo and headline to their Sponsored Display creative and which then opened up placements at the top of the page for both desktop and mobile.
This is the epitome of above the fold ad placements. If you're editing a newspaper, this is where you want the big story to go!
Since the enhanced creative feature for Sponsored Display also opened up new placements, we wanted to test the effects on overall campaign performance.
Sponsored Display Case Study 1
One of our users, Steadyrack, began with a handful of Sponsored Product campaigns in late September 2020 for their innovative indoor bike rack. We helped them launch new Sponsored Display campaigns in November and ran both the enhanced creative versions and identical campaigns without enhanced creative.
In general, when testing new or different creative, doing an A/B test can help you determine which version performs the best. You could test different approved logos or try a variety of headlines to see what shoppers respond to most.
You just need to make sure all campaign settings are exactly the same including targeting, budgets, campaign duration, etc. For example, set up two campaigns with the same targets and bids, the same products and set identical start and end dates and choose one element to test.
That way you'll be able to identify the results accurately, like any good scientific experiment.
---
In our case we wanted to test the results of standard Sponsored Display creatives (A.) vs. versions including a logo and headline (B.) for identical campaigns. We tested 8 campaigns in total that included both ASIN targets and category targeting (more on that at the end).
After running the test for six weeks beginning November 12, these were the sales stats:
Campaigns without enhanced creative – Sales of $3,402 at 55% ACoS
Campaigns with enhanced creative – Sales of $5,021 at 34% ACoS
The results were clear.
Running Sponsored Display product targeting campaigns with the enhanced creative achieved 47% more in sales with a 38% lower ACoS in the same time period.

Of course, results may vary for different products, but this is a perfect example of what a new seller that's inexperienced with Sponsored Display ads can achieve when they take full advantage of the enhanced creative options.
Note – In this test, we took a time period of 6 weeks to review the data. The longer data set you have, the more accurate your results, but you could see results potentially running an A/B test for just 3-4 weeks.
Sponsored Display Case Study 2
The next example highlights an experienced seller running multiple types of Sponsored Product and Sponsored Brand campaigns, but without familiarity with Sponsored Display ads.
Our goal was identifying the potential overall account sales lift that would result by adding Sponsored Display product targeting campaigns to the mix.
Helium 10 user, Bear Grips, markets exercise products on Amazon designed for weightlifting and crossfit.
They began advertising in December 2019 and already had 84 campaigns enabled when we spoke to them. We instructed them to launch six new Sponsored Display product targeting campaigns for each of their workout products in mid-November 2020, using the updated creative versions only.
To the left and below are examples of their Sponsored Display placements using the enhanced creative:


We reviewed a period before the Sponsored Display campaigns were launched and then compared it to the same period afterwards and found that, for approximately 6 weeks before launching Sponsored Display, from 10/1 to 11/15 the total PPC sales were – $20,372
In reviewing the same period after the Sponsored Display campaigns were launched we found that from 11/16 to 12/31 total PPC sales were – $27,816
A 36% Increase in Overall PPC Sales
That's right, compared to the initial sales period, the results showed a 36% increase in total PPC sales after running Sponsored Display product targeting ads.
We also noted that, in the same period, they paused 62% of their campaigns.
This is particularly interesting because, as I mentioned in the beginning, they had 84 campaigns running when we launched the 6 new Sponsored Display campaigns. That made a total of 90 enabled campaigns. By the end of the last 6 week period though, there were only 34 enabled campaigns, including the 6 new Sponsored Display campaigns.
That means that after adding the Sponsored Display campaigns and pausing 56 existing campaigns in the same period, they still saw a 36% increase in total PPC sales over the same time period.

This is a great example of the potential overall lift in sales an account can see by adding Sponsored Display, product targeting campaigns to the mix.
But again, results like this don't just happen on their own…
Optimization is King
As we always encourage in our PPC training, you must be vigilant with your campaign optimizations. But it doesn't hurt to have a few Pro Tips to help you along the way!
To that end, I want to share one tactic that we encourage all sellers to take advantage of when running any product targeting campaign on Amazon. I'm talking about using Category Targeting refinements.
Category Targeting
When creating Sponsored Display product targeting campaigns, Amazon will suggest category targets. Make sure to take advantage of the "Refine" feature. It will be right next to the Target button when building the campaign as you can see in this image:
Once you click on that, you can refine by:
Brand
Price
Star Rating
Prime Status
You can use these levers to gain a potential competitive advantage. For example, you can target products that have lower star ratings and/or higher prices so that your products stand out by comparison.
That means that if your product is very similar to the main product in the listing, but it's slightly less expensive and/or has a higher star rating, the shopper could choose your product instead since it's more appealing.
It's All About Placements and Control
Again, for Sponsored Products, it's all about placements and control. Amazon is handing you the keys to some pretty powerful features if you're willing to take them for a test drive.
For a deeper dive and other insights into how you might optimize PPC campaigns, take a look at the most recent updates to Freedom Ticket. We recently released a module in week 8, entitled "PPC Campaign Optimization" and it's one you don't want to miss!
Join me there or in my bi-weekly PPC AMA trainings, aptly called TACoS Tuesday at 10. Keep an eye out on our social media channels to sign up or you can view replays of these training sessions on our YouTube playlist.
See you online, and keep rising in 2021!