How This Amazon Brand Increased 25% of Total Sales Using Video Ads
Discover how this Amazon brand utilized Helium10's tools to increase their total sales, by maximizing their video content!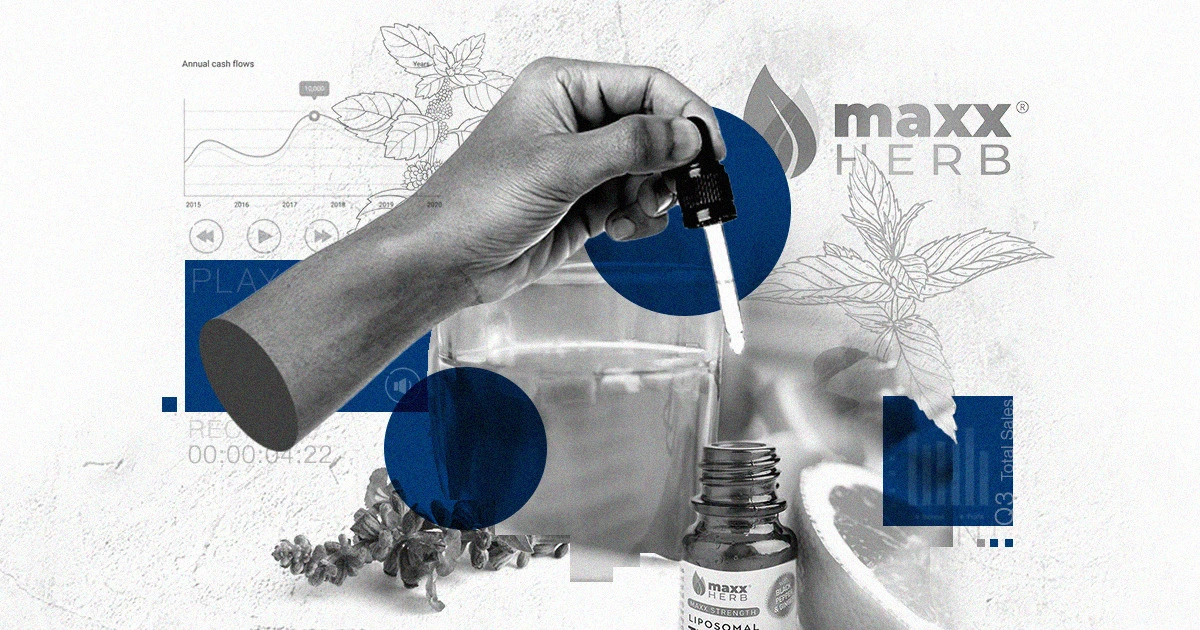 In the competitive world of selling on Amazon, it's all about maximizing your creative content and sending traffic to your Amazon product listing. To really stand out this holiday season and finish 2021 with skyrocketing sales, having a premium video on your listing is essential!
Why Video Advertisements?
1 in 5 Amazon visitors has made a purchase as a result of watching a brand or product video. That's why! Here is a perfect example of a company that took advantage of what Helium 10 has to offer to increase their total sales by simply using Video Ads.
Meet the Brand: Maxx Herb
Maxx Herb has been a Helium 10 user since 2019. They specialize in creating vegan, gluten-free, and non-GMO supplements. Maxx Herb is committed to supporting the health and wellness of their customers. Their products include herbal supplements in liquid and powder form.

Being in the supplement business guarantees high competition! There are thousands of competitors, both small and large corporations, as well as massive supplement corporations like GNC and Vitamin Shoppe.

How does Maxx Herb keep up in such a saturated marketplace? They deliberately chose to stand out by remaining exclusively online and taking advantage of Helium 10's game-changing tools to create solid sales strategy and execution. And since Maxx Herb started using Helium 10, they have increased 25% in Total Sales and 23% decrease in TACoS.
The Challenge of Launching Successful Sponsored Video Ads In A Highly Competitive Market
Maxx Herb is a small-to-medium sized business that is passionate about supporting customers in their health and wellness journey. Advertising costs can become expensive, so launching effective campaigns that have a high ROI is key. Unlike major corporations that have larger advertising budgets, Maxx Herb was unsure how video ads could translate into their lean advertising budget.
How Maxx Herb Leveraged Adtomic by Helium 10
Maxx Herb entrusted the power of Helium 10's tools for their Amazon FBA needs. Having been a customer since 2019, it is natural that Maxx Herb was able to turn to Adtomic, Helium 10's Amazon FBA PPC tool, to help measure the success of this new PPC campaign type. Maxx Herb understood the power of Amazon advertising but was never sure how video ads could work for a niche product like herbal liquid supplements.
The Results
In 30 days, MaxxHerb's campaigns averaged $988 in sales each with a 20.4% Advertising Cost of Sales (ACoS).
The new campaigns also accounted for 22% of the total PPC sales while running alongside existing Sponsored Product campaigns. So effectively, even though brand new, they generated almost a quarter of total PPC sales in just 30 days!
In reviewing the Total Sales, (organic plus PPC) the individual selected products saw an average 25% increase in Total Sales and a 23% decrease in TACoS (Total ACoS).
Now, results can vary depending on the type of product, category, or even how much competition there is, but based on these metrics we strongly encourage sellers of all stages to take advantage of Sponsored Brand video campaigns.

"Video ads have been a game-changer for our brand Maxx Herb. Not only has it lowered our ACOS, but we are acquiring new customers that may have never known about our products, with traditional ads. I wish I could say it's not working, so fewer people would do it, but if you're not doing video ads, you are missing a huge opportunity." – Mike Murray – Owner, Maxx Herb
It's Your Turn!
You can launch your own sponsored video ad to boost your product's sales this holiday season with your very own Animoto promo code. Upgrade to Animoto Professional and get 20% off with code AMAZON2021 – Good until December 15, 2021.
Sponsored Brand Video Tips
Know your audience. Content should be educational and demonstrative.
Show your product. Feature the product prominently within the first seconds.
Keep it brief and focused. We recommend an optimal video length of 6-8 seconds.
Optimize for the format. Videos should work without sound and on-screen tests should be easily read on a mobile device.
Consider the loop. Add an end card to allow for some breathing room or get creative and make the loops seamless.
Sponsored video ads are the trusted stead of PPC campaigns for any type of product or industry. Remember, you must be brand registered to run sponsored video ads! There is no time like the present to hop on the video ad train and Animoto is a great place to start. Each campaign's results may vary.