7 Tasks to Outsource to a Amazon Freelancer to Increase Growth
Updated on: November 4, 2020
Why Outsource?
Have you ever been to a buffet and realized, as you bring your plate back to your table, that you crammed your plate so full of food that you couldn't possibly eat it all? Do you feel that same way about your daily schedule? If you're having a hard time getting done all the things you need to do in the day, you may be ready to outsource. While sharing may be frowned upon at that buffet, outsourcing your business tasks is not only kosher, it's a great way to clean your "plate" down to a manageable portion size.
Often you may not realize all the time you are eating up by completing tasks yourself that could instead be outsourced to others. Outsourcing your Amazon business does involve a lot of moving variables, so I've outlined the 7 tasks I think are the best places to start. You can have these tasks managed by the same person or separate people, depending on your preference.
7 Tasks To Outsource
1. Customer Service & Feedback
I generally consider customer service the easiest place to start. This involves answering buyer messages, responding to feedback and reviews, reporting seller feedback that is outside of Amazon's terms, and alerting you of any potential areas for improvement regarding the listing or product based on conversations with customers.
It's important to have someone who can respond quickly to customer messages. They need to check your buyer messages at least once a day or, depending on your sales volume, even more often.
Make sure to onboard your contractor with enough information about the product so they don't always have to come to you for an answer regarding every customer message. One idea would be to have some kind of FAQ sheet available for them to refer to and that can be updated as customers ask additional recurring questions. You'll also need to determine a standardized policy regarding refunds and returns.
You'll obviously have to honor Amazon's 30-day A-to-Z guarantee, but often you may want to be even more generous in order to gain good reviews, or mitigate negative ones. Most customers won't leave a negative review if you are responsive and quickly send a replacement product or refund when there is an issue with an order. You'll usually want a policy that makes it so your freelancer doesn't need approval for refunds or discounts under a certain amount. Develop a policy, let your freelancer handle the customer requests, and evaluate and adjust as needed after some time has passed.
You'll also want them to manage your feedback. As Amazon sellers, we often don't watch seller feedback like we should, and may not notice until there's a drop in sales due to a lower buy box percentage. Have someone checking the seller feedback on a regular basis. Many seller feedback issues are mistakes Amazon made with FBA or problems with products, both of which you can easily have removed from your seller feedback. Having someone check your feedback regularly and request removals for negative feedback that do not follow Amazon's terms will be one more thing off your plate.
2. PPC
PPC is a great piece of your business to outsource. In many cases, a PPC manager can work in the background independently with relatively little direction from your end. This person will need to check your ads a few times a week and make adjustments as needed. Put them in contact with whoever is in charge of optimizing your listings, as they may discover opportunities for improvement based off your PPC data.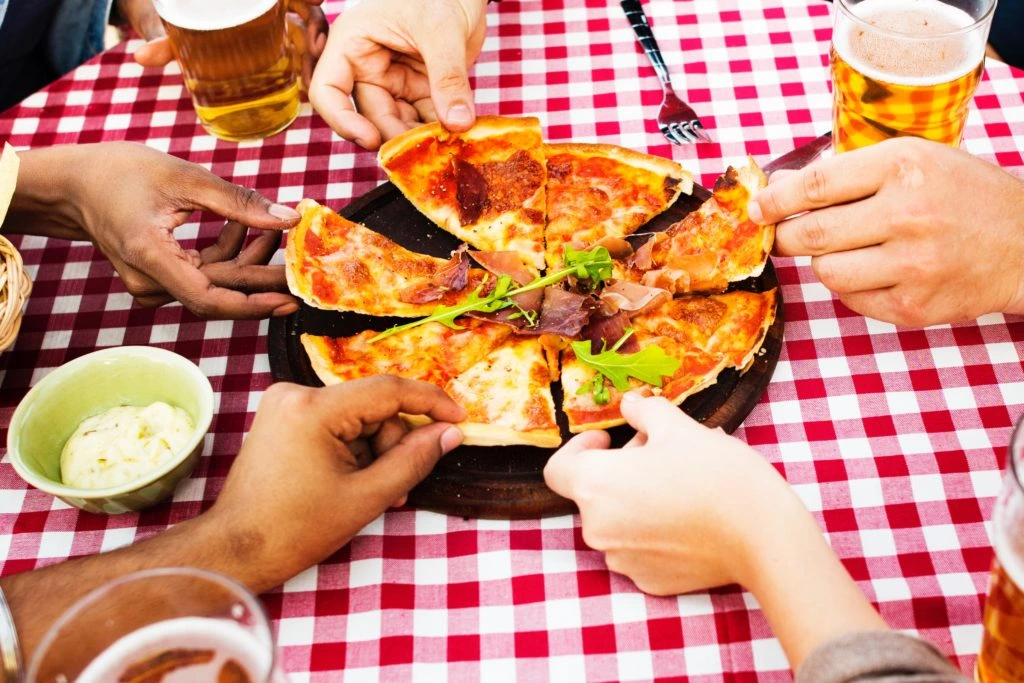 3. Sourcing
Some freelancers excel at sourcing and have existing relationships with suppliers. These freelancers can save you a lot of time in getting quotes from suppliers, communicating product requirements, and working out other logistical issues. Make sure to find someone with proven experience and be clear as to what you are looking for.
4. Listing Optimization, Storefront Design, EBC
You can have freelancers optimize not just your listings, but also your storefronts and enhanced brand content for brand registered sellers. Often having a second set of your eyes is useful, and they may be able to fill in gaps where customers are having a hard time finding the information they need or when your listing isn't totally conveying the value of the product. Have an experienced freelancer go through each of your listings and improve them. When you're ready to build your storefront, a freelancer can go and build it out in a way that reflects well on your brand.
5. Copywriting
There are plenty of Amazon copywriters eager to crank out quality copy for your listings. They'll know how to write the content for Amazon to increase conversions and optimize for SEO. Make sure to let them know all the features and benefits of your product so they can make sure to highlight them for your customers. Also, share any common concerns or potential misconceptions that they can address in order to set proper expectations for customers.
6. Creating Infographics
Most of your listings will need infographics. Many Amazon customers don't want to go through and read the listings, but they will flip through the images. I find that once I make sure to answer all questions or concerns in my images, the sales jump. No need to take classes and learn how to make designs yourself. Find a freelancer that can create these quickly for you. I find that what makes an infographic effective is not necessarily having the fanciest design, but rather quickly conveying the information.
7. Refunds From Amazon
Many times Amazon will make mistakes and need to refund you. For example, a customer may request a refund for returning a product, but never send the product back. Amazon will refund you for these situations, but you have to catch the error and bring it to their attention. Sometimes Amazon will lose your inventory, or make other mistakes. Going through everything can get tedious, but there are many freelancers that offer this service. Have someone go through monthly, or even just every few months, depending on your sales volume, and catch Amazon's mistakes so you can get reimbursed. You'll be glad you did!
Conclusion
Using freelancers will free up your time for so many other things, whether it's launching new products, taking more time off, or building other businesses. Take a look at your processes and see how sharing your work with others could help you be more efficient and focus your time more effectively.
Don't worry, there are lots of resources available to help you! Freelancing networks like FreeeUp provide ways to quickly find freelancers with the exact skills you need. So hand those three dinner rolls over to your little sister, scrape that pile of mac and cheese you don't even remember scooping up onto your cousin's plate, and sneak that steamed broccoli (really? You were going to waste your valuable stomach real estate on vegetables on buffet night?) onto your aunt Linda's pile so you can focus on the meat and potatoes of your business decisions. Remember, your goal is to grow your business, not your waistline.
Contact FreeeUp to be introduced to pre-vetted Amazon freelancers within 1 business day.