Compatible with: Amazon
AI-Powered Amazon PPC Solution (Adtomic)
PPC software designed to maximize your Amazon Advertising ROI
Benefits of Adtomic
Create, manage, & optimize PPC campaigns with ease
Advanced optimization & automation capabilities to level up your advertising campaigns
Flexibility to make individual performance decisions based on clear and actionable analytics
Critical data to better understand how your PPC efforts are driving your overall sales
Cut through the complexities of Amazon Advertising to save you hours of manual work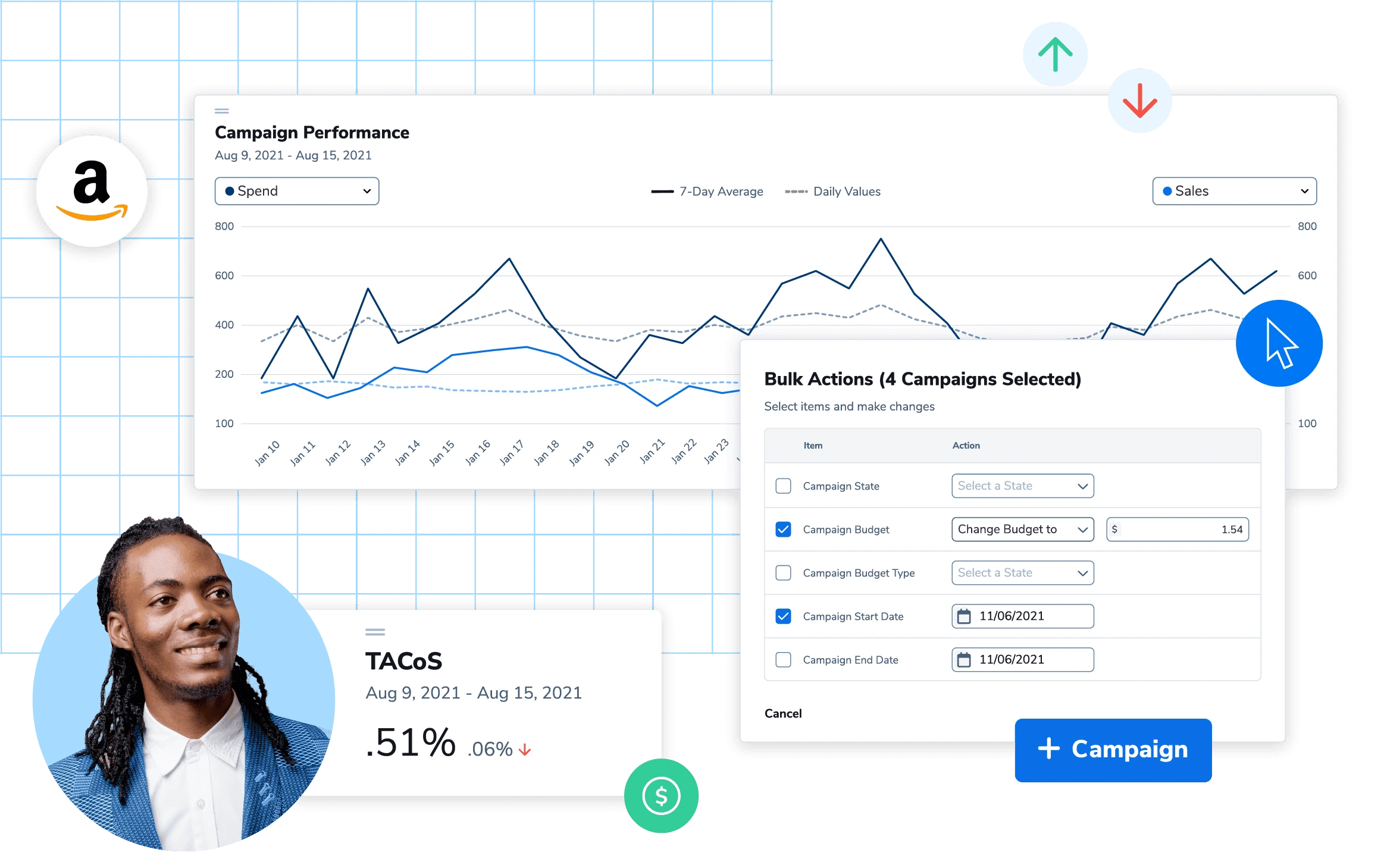 Helium 10's Full Suite Pricing
A plan for every seller's experience level
Get Started with Adtomic
Leverage the power of Adtomic to take control of your PPC!
Sign Up
Increase Traffic
Drive Sales Velocity
Save Time
Thought Leadership, Tips, and Tricks
Never miss insights into the Amazon selling space by signing up for our email list!
FAQs
The vast majority of Sponsored Ads operate on a Cost-Per-Click (CPC) model, meaning you have to pay Amazon each time a user clicks on your ad. The seller can decide how much they want to bid on a keyword and can adjust their budget as needed.
Amazon Pay-Per-Click (PPC) software enables sellers to showcase their product in Amazon's search results or product detail pages. A PPC solution helps sellers maintain control of keyword bids (how much you're willing to pay per click) and budget (how much you're willing to pay for ads on a given day).
The cost of Amazon PPC changes based on competition, product category and the keywords you target. Typically each click is less than $2.
Amazon PPC is one of the best ways to showcase new products and increase traffic to your product listing so the shopper can make a purchase decision.
Amazon PPC ads fall into one of three types: Sponsored Product Ads, Sponsored Brand and Sponsored Display.

Sponsored Product Ads – These ads may be displayed in several places within search results and on product pages based on relevant keywords or products.

Sponsored Brand Ads – These ads appear above the search results and showcase at least 3 products with your brand logo and copy. Video ads also fall into this category.

Sponsored Display Ads – These ads appear on product detail pages in prominent places at the top of the page as well as under the bullets or the Buybox. Retargeting campaigns are also available with this campaign type.
Amazon SEO is the act of optimizing your product listing in order to show up at the top of Amazon Search for relevant keywords. SEO is the non-paid (organic) way of maximizing your product's exposure. Amazon PPC is the paid version of maximizing your exposure, by paying Amazon for each click to your product listing.
The Amazon DSP provides the opportunity to further develop a seller's Amazon advertising strategy through advanced targeting, precise Amazon audience control, and more display ad placement through Amazon's O&O (owned-and-operated) inventory.
Adtomic is a software that streamlines your Amazon ad campaign creation and optimization. It provides big picture data and allows you to automate a lot of the work, saving you time and improving ROI.
Additional Benefits of Helium 10
Solutions for Every Seller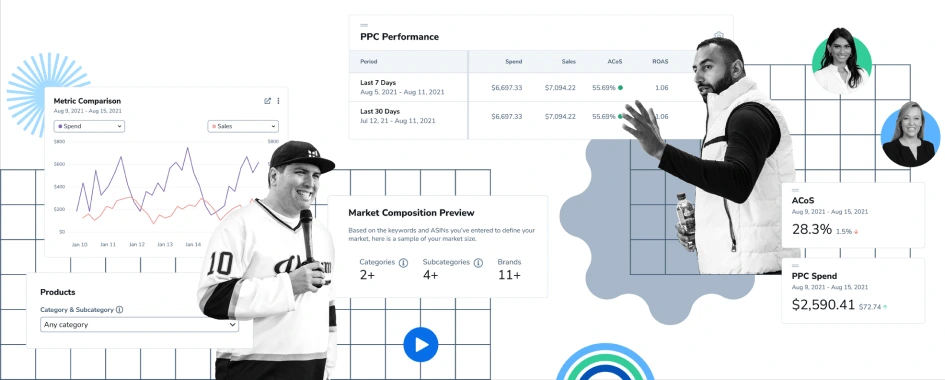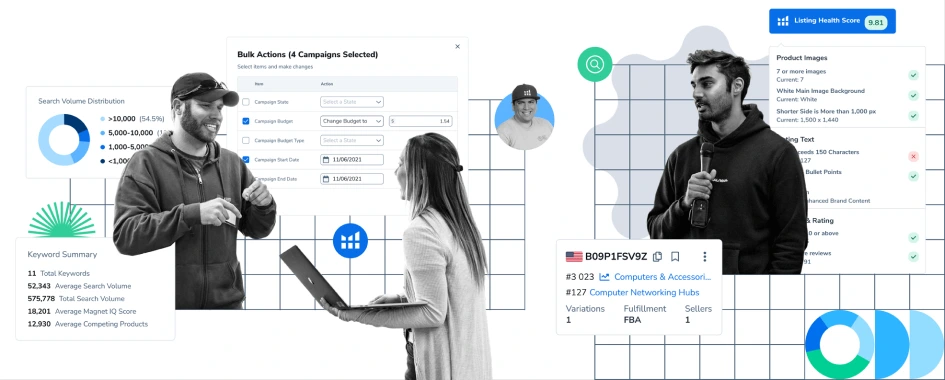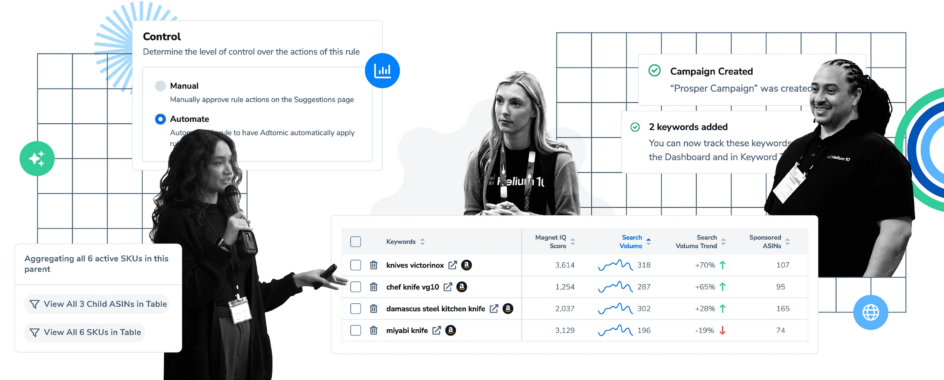 Meet Our In-House Experts
Learn from industry leaders through webinars, courses, podcasts and more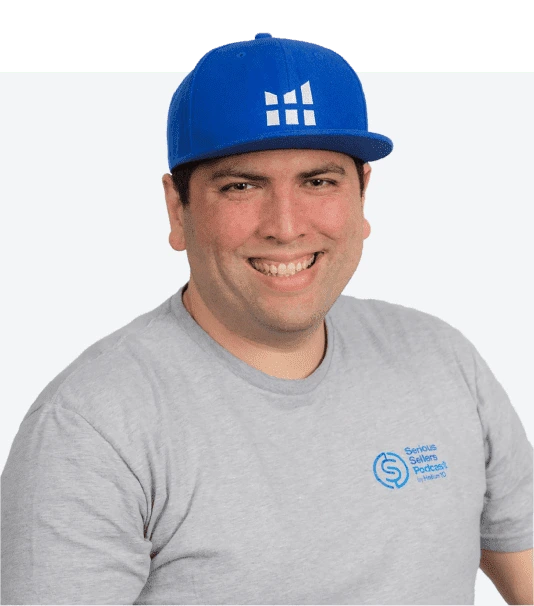 Bradley Sutton
Director of Training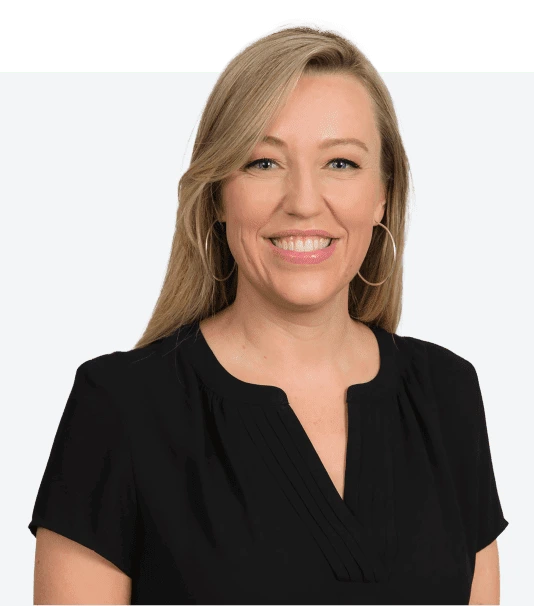 Carrie Miller
Brand Evangelist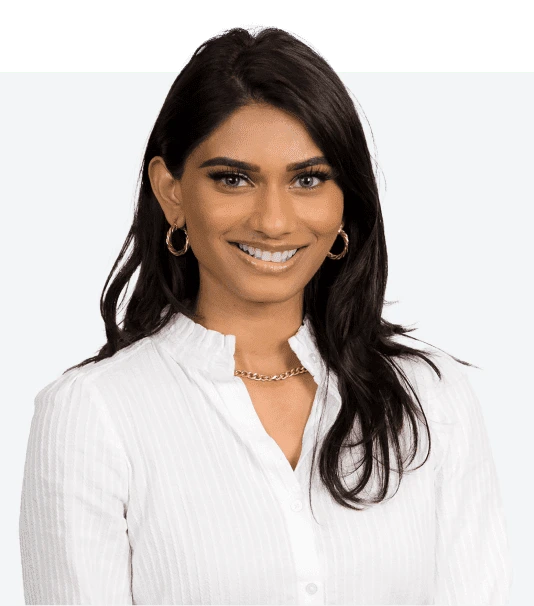 Shivali Patel
Brand Evangelist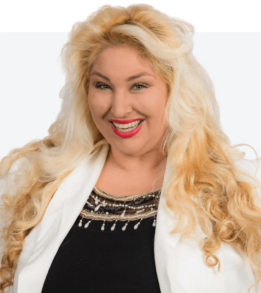 Cassandra Craven
Community Evangelist
12,441
People signed up last week.
Start Using Adtomic Today!
If you'd like to try Adtomic for yourself, sign up to check it out online today!
Sign Up
The Details
How to Create an Amazon PPC Strategy
Pay-Per-Click (PPC) is the one of the best ways to gain visibility for your Amazon product listing to potential customers. If you aren't already using Sponsored Ads for your product, we've made it easier than ever to dive in with Adtomic (our Amazon PPC management software).
If you are already using Sponsored Ads, you know how challenging it can be to manage your Amazon PPC account. Our customizable rules engine provides you with the necessary means to gain control of your account, execute your PPC strategies, and get back your most valuable resource – your time.
How to Automate Amazon PPC Campaigns
If you've ever spent time combing through Amazon search term reports for wasteful or high-selling search terms, you know how tedious and time-consuming it can be. Even if you're a pro with Excel filters and pivot tables, it's tedious.
With a tool like Adtomic, you can automate these processes! You can use our custom algorithm or set the threshold that you think makes a search term successful or poor performing and Adtomic will automatically analyze your PPC performance data to provide suggestions. If a search term meets the critria you've set, we'll take action and make any kind of keyword adjustment you need!
It may sound simple, but the time it saves you in optimizing your Amazon account on a regular basis really adds up. With Adtomic's customizable rules, the possibilities for many PPC strategies are endless.
How to Use Adtomic Like a Pro
Simply put, Adtomic streamlines, simplifies, and automates your Amazon advertising campaigns creation and optimization. A strategic PPC gameplan from launching to scaling campaigns is key to having a thriving e-commerce business on Amazon.
To use Adtomic like a pro, reference your data at a high level through our custom Dashboard and Analytics pages to give you an overview of your PPC spend, sales, ACOS, impressions, clicks, and exclusive metrics like Total Advertising Cost of Sales (TACOS).
Crush your PPC by setting up multiple PPC campaign types at once using our custom Campaign Builders and Bid Algorithms in the Ad Manager. Or create Rules for your existing campaigns to automatically provide keyword bid suggestions, add performing keywords or create negative keywords. Easily track and manage your Amazon PPC bids and keyword suggestions manually, or set up automation to streamline your optimizations. Sign up today to leverage the power of Adtomic by Helium 10 to maximize your Amazon PPC strategies and take control of advertising on Amazon!
---