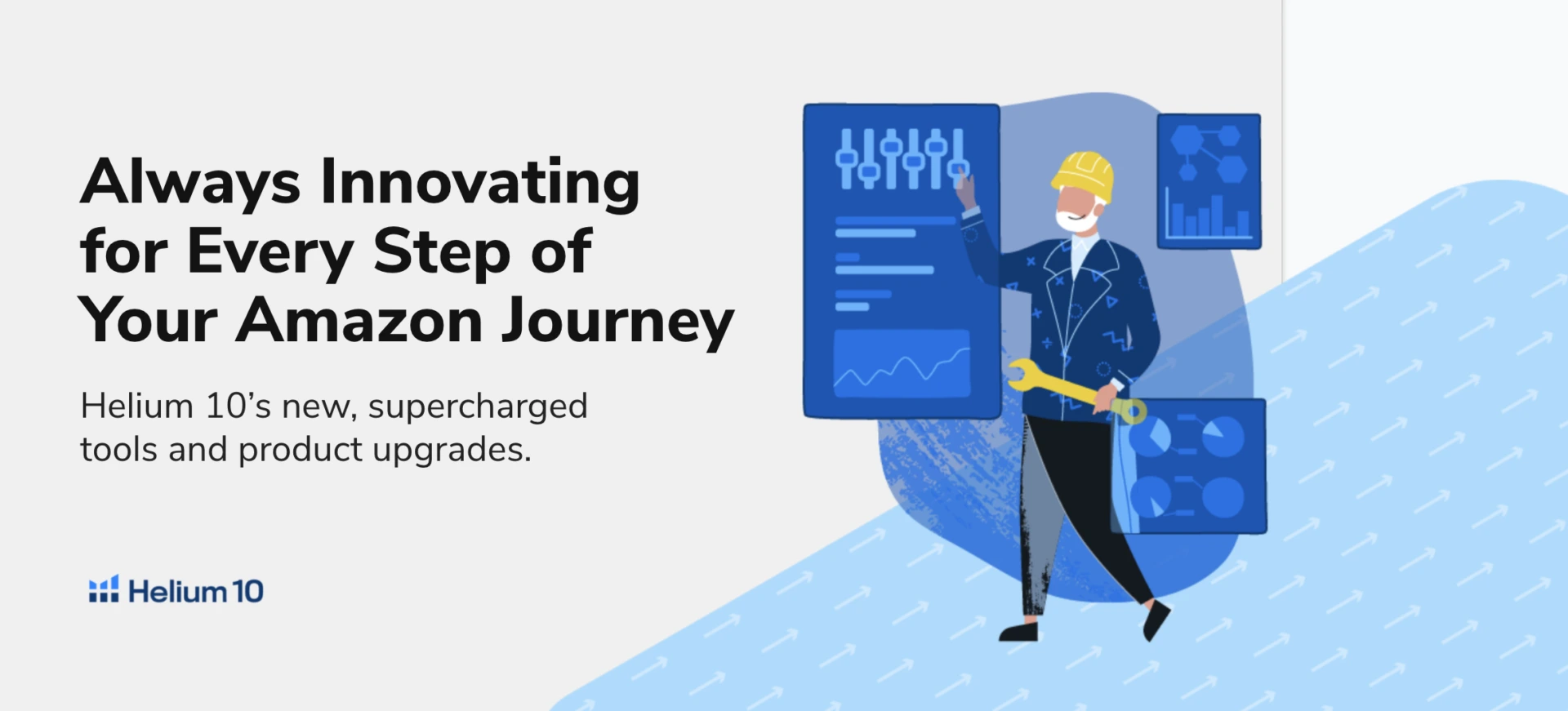 All Our Newest Innovations to Catalyze Your Business — A Recap of Our Q2 Webinar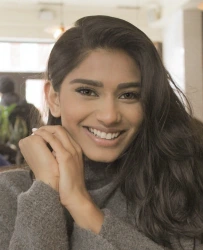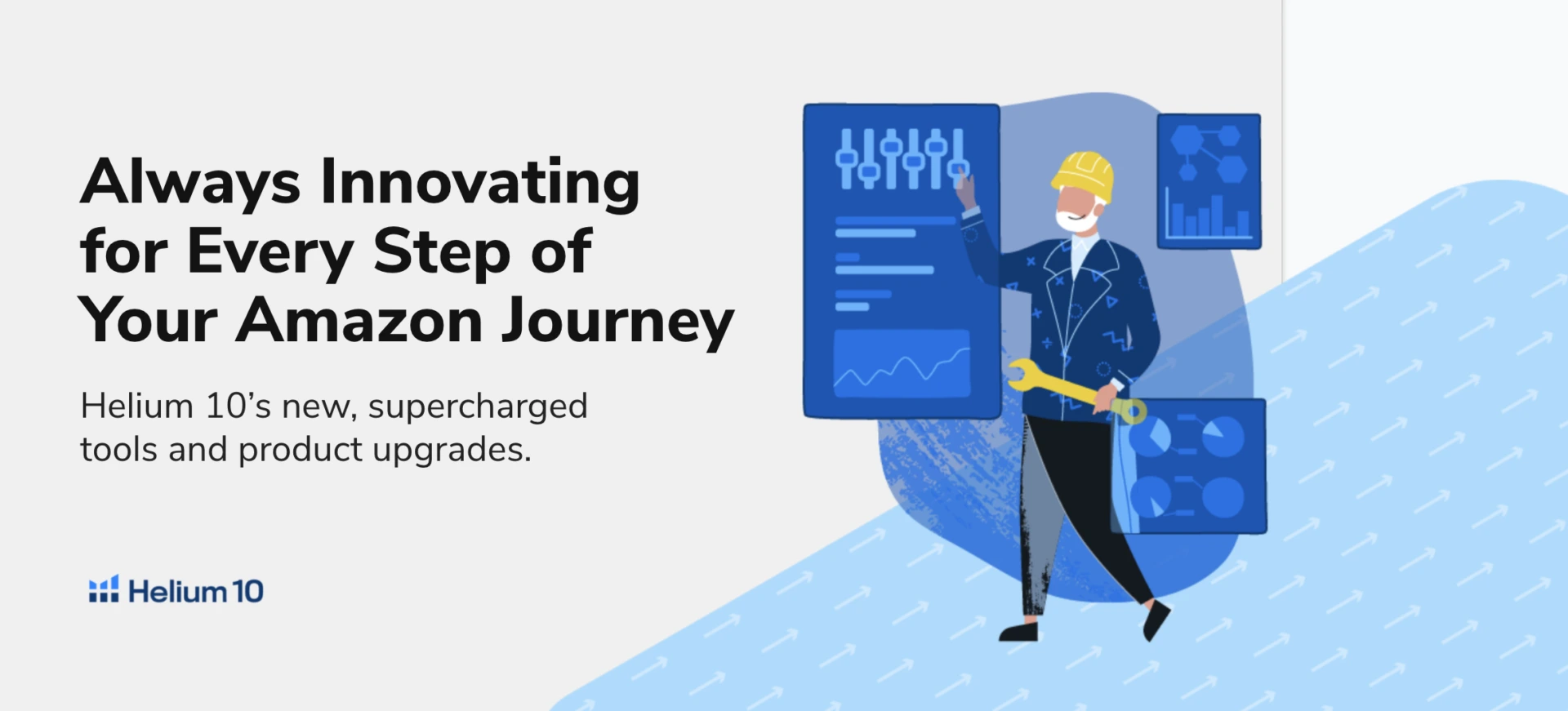 At Helium 10, we love seeing our users achieve success selling on Amazon! It is one of the many reasons that we are constantly using your feedback and searching for ways to enhance and catalyze your Amazon journey to the levels you want.
Regardless of how you choose to define success — whether you are brand new to selling on Amazon and want to gross your first $4,000 or a veteran seller who wants to level up to seven, eight or nine figures, you can rest assured our newest updates and additions have the ability to propel your business to the next level.
If you missed our Q2 webinar, Always Innovating for Every Step of Your Amazon Journey, watch it now here, or keep reading to get a quick summary of everything that is new with:
Chrome Extension
Cerebro Product Rank
Trusted Partners Directory
Domains
Listing Analyzer
Portals
Alta
And Amazon Marketplaces
To Start, Our Chrome Extension
If you are a regular Helium 10 user who has used Xray for a while like me, you may have noticed a massive update to the interface!
Not only does the tool load faster now, but it also provides the ability to reorder columns, export historical sales, review data and filter results based on the criteria that matters to you.
You can filter by anything whether it is retail price, star ratings, number of reviews, number of images and more.
This revision is especially helpful when approaching product research.
Product research has also become a whole lot easier as a result of our expansion of the Demand Analyzer tool within the Helium 10 Chrome extension. Demand Analyzer is now compatible with other third-party websites including those built on Shopify, listings on Etsy, Walmart, Pinterest, and Pinterest Trends.
This means that in the case that you were searching for a product like an egg tray on walmart.com, you could easily hit the Demand Analyzer Chrome extension button, which would then trigger a pop-up that defaults to the inputted keyword.
After the keyword has been selected, the Chrome extension can provide results of demand for the specified keyword on Amazon and show you more related keywords without ever having to even leave the third party website page you are on.
How cool is that?! Pretty cool I think!
For our wholesale sellers, we also have something new and exciting called the Sales Estimator to help eliminate manual calculator work, increase efficiency and save time. Since wholesale sellers share the buy box, a single click of a button can instantly check how many sellers are meeting the criteria and provide a sales estimate based on the total sales for the product divided by the total number of sellers plus one (counting your added offer).
Better Ways to Conduct Product Research
However, the Chrome extension is not the ONLY tool that has alterations. Black Box now comes with new filters that allow you the leeway to search by seller too.
What does this mean?
Let's say that as a private label, wholesale or arbitrage seller on Amazon, you wish to see a competitor's top products. You can easily run the new filter to see what they are selling and use this to your advantage to possibly get new ides of how to expand your brand and your revenue potential.
For example, a quick search on the wooden egg tray product from Project X showcases one of our top competitors is a seller called Laboos.
Consequently, we can enter the store name and quickly discern what other products they are selling.
This could be another way to do product research outside of the Chrome extension, Black Box, and Magnet.
Search Volume Trends in Cerebro
Our latest addition to Cerebro is a new column and filter for the 30 day search volume trends. The 30 day statistics are pulled from the current search volume trend and compared to the search volume for that same keyword from 30 days ago to tell you what percent it has increased or decreased since then.

The 30 day search volume trend is especially beneficial when you are attempting to make a decision about which keywords to target or where to spend more ad money! Use the 30 day search volume trend filter to do a further analysis.
If a keyword has lower search volume then you know not to spend as much money on it, but if it has strong growth patterns, then it would be vice versa.
See How Your Product Listing Stacks Up
We also have a relatively new tool: the Listing Analyzer!
Listing Analyzer was created as a way to gain insight into either your own or your competition's listing to see how your product stacks up. You can evaluate up to 10 ASINs in one sitting and learn things like marketplace competitiveness, listing quality, and level of compliance to Amazon listing best practices, as well as some keywords for the products.
If you are thinking tell me more about marketplace competitiveness, sure!
It refers to the fact that your detailed listing score includes high-level metrics like sales, price, and number of reviews to the market average.
Furthermore, similar to Cerebro, any keywords where you or your competitors are ranked in the top 10 positions on Amazon for keywords with over 500 in search volume are listed at the bottom. Except with Listing Analyzer, you don't have to take the time to filter down your entire Cerebro search and can understand which keywords are profitable with the click of just one button.
We're Expanding!
And guess what?
You can now use Cerebro, Black Box, Magnet, Market Tracker, Keyword Tracker and more for the Amazon Australia marketplace!
Remember, if you want to request another marketplace on, or off Amazon, for Helium 10 to add coverage for, all you have to do is let Customer Support know, by hitting the question mark at the top of Helium 10 and then hit the "request new features" button.
A REAL Financial Game-Changer
BUT, we have not just made a few helpful updates and additions.
We have changed the game…
Alta, Helium 10's financial solutions program, which gives third-party Amazon sellers the capability to fund, pay and control their individual capital also received an addition that could quite literally revamp and catapult the way you get paid and scale.
We now have an Alta by Helium 10 business card, which is essentially a virtual credit card and method to get cash back incentives.
The typical Amazon seller has to wait a couple of weeks for an Amazon disbursement to be paid out, before waiting another couple of days for it to hit their bank account before making a payment from your bank to your credit card and waiting a few days for it to clear.
Yet with Alta, you can take advantage of managing all your Amazon expenses from one platform with the added perk of having rapid accessibility to your payments the very next day to streamline the process.
Plus, any sellers that use their Alta pre-paid business card receive a 1% cash back on every purchase made using the Alta pre-paid business card.
If you direct your Amazon payouts to the Alta digital wallet, you are eligible for:
0.15% cash back on every payment received
0.25% if you sign up and start receiving the daily advance
2 US wires and 5 ACHs/or local payments for free
Relate and Elevate
Outside of debuting amazing tools and discussing upgrades, we are also excited to introduce Elevate to you!
Helium 10 is premiering a docuseries highlighting the entrepreneurial journey called Elevate.
We showcase the highs, the lows, the lessons, and the growth it takes to be a successful seller on Amazon. There will be four episodes highlighting four very different sellers all with very different journeys.
The series goes live mid July and you will be able to watch it on the Helium 10 YouTube Channel.
Find the trailer here.
Purchasing a Domain, Product Insert Templates, and Simplifying Your Strategy
Portals also went through an upgrade!
Before, you could already utilize Portals to drive external traffic from virtually anywhere into your customized customer funnel to navigate to your product page.
Now, our users have the added ability to purchase domains within Helium 10…
That's right! Yes!! With Helium 10, you can purchase your own domains like you would on GoDaddy!
And we went ahead and embedded Featured Product insert templates you can use that came directly from the top influencers in the Amazon space.
During the Q2 Webinar, Alex Czechowski, Helium 10's Product Manager for Portals introduced us to Blueprints, which simplifies your strategy for your sales funnels and lead generation processes.
Ranking with CPR 3.0
There is also more to love with the Cerebro Product Rank 3.0!
CPR 3.0 is value packed because it stems from a TWO year long study Helium 10's Director of Training, Bradley Sutton, did while incorporating the Maldives Honeymoon Launch Strategy that was originally discussed on the Serious Sellers podcast a few months ago.
Many people can be curious on how many units it might take to get to Page One for a keyword with full price, search, find, and buy orders. After all, PPC or organic purchases can still boost your product to a great ranking for a keyword without needing a two-step URL or a discount coupon.
The Maldives method takes into consideration how many listings on page one have a keyword in the title and more.
Although there is still a CPR number located in Magnet and Cerebro, we refer to it as a static CPR and it provides more of a general number for an average listing.
Nonetheless, if you want more custom numbers about a specific ASIN, we also now have the dynamic CPR number in Keyword Tracker!
The dynamic CPR number accounts for the exact ASIN you are trying to launch or relaunch, and things such as the age of the listing, if that listing has the target keyword in the title, where that listing is currently ranking and more!
Want to learn more about the CPR method for ranking? Check out this Serious Sellers podcast episode.
The Trusted Partner Directory
One of the most popular questions on our social pages is "Can anyone recommend a great vendor for something?"
You asked, we answered!
Our latest innovation coming at you is the Helium 10 Trusted Partner Directory.
We have launched a place where Amazon sellers can connect with and find the right partners to scale their business.
Find trustworthy and effective partners like creative agencies, leading Amazon PPC experts and more around the globe.
Just visit www.directory.helium10.com to filter through the categories that are to your choosing.
Once you have found a service and wish to learn more about them, view case studies or pricing, click "Get in Touch" to fill out a short form and the partner will get back to you as soon as possible.
We will constantly be adding vetted, trusted partners to this director so if you are an Amazon agency or expert scouting our page, go to https://h10.me/partnerdirectory to apply!
Audience Powered By PickFu
Lastly, Bradley and Justin from PickFu introduced Helium 10 Audience, which is a new tool that can help sellers of any stage get important insights into customer preferences without having to do it on a live Amazon listing. With Audience, you will be able to laser focus your research into your exact target demographic to get the most relevant results.
You can start with a number of things you want to test like a main image, logo, or any of those pictured above.
You can then write your question and insert the options before choosing your audience targeting and size to acquire insight.
Ultimately, with all of these changes, we just want you to know that we love reading your feedback and working towards making every step of your Amazon Journey easier, better and more efficient.
That is exactly why you can count on us to always innovate for every step of your Amazon Journey.
Achieve More Results in Less Time
Accelerate the Growth of Your Business, Brand or Agency
Maximize your results and drive success faster with Helium 10's full suite of Amazon and Walmart solutions.