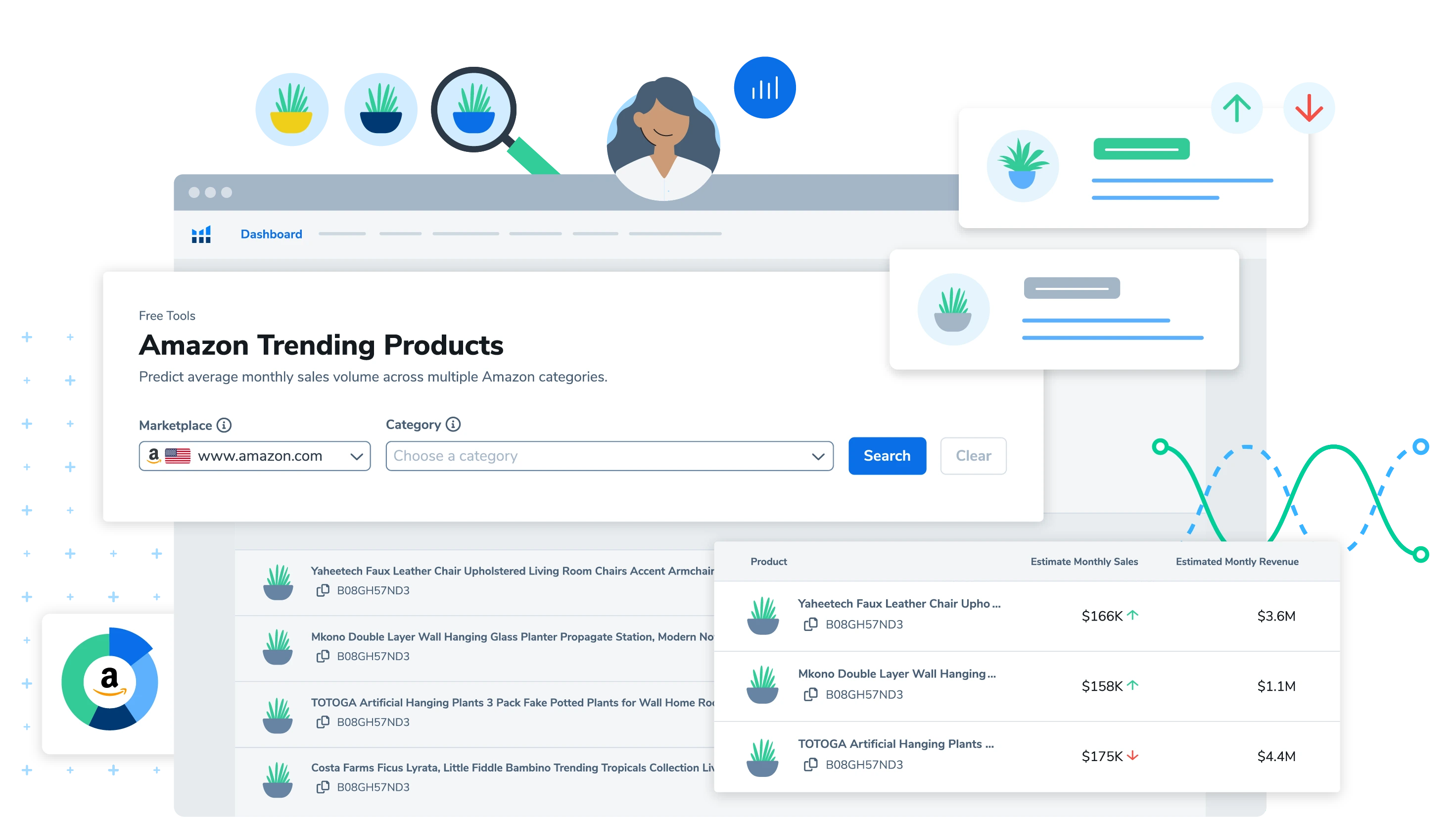 Compatible with: Amazon
(Coming Soon!) Amazon Trending Products Tool
Instantly see the top sellers in any Amazon category!
Benefits of our Amazon Trending Products Tool
Unprecedented visibility into Amazon product demand
Which categories are strongest? Which are most competitive?
Track current popularity trends to narrow your product research
Learn what you need to do to earn the Best Seller's Badge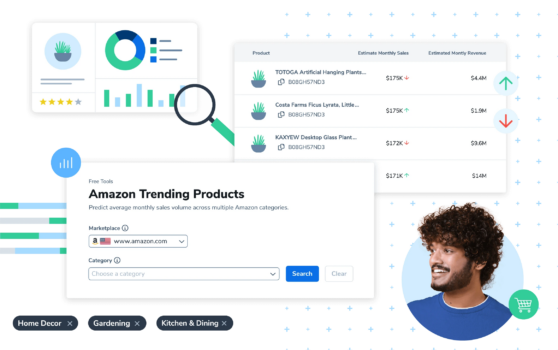 Get Started with our Amazon Trending Products Tool
What Are the Top Selling Products in Your Category?
Precise sales data
Trending products
Instant insights
Thought Leadership, Tips, and Tricks
Never miss insights into the Amazon selling space by signing up for our email list!
FAQs
Our free tool embedded on this page will show you the products that are currently the most successful on Amazon. Generally speaking, the most successful products on Amazon are those with high shopper demand and low competition. Use Amazon keyword research tools and Amazon product research tools to explore the competitive landscape and strategically choose a market that you can succeed in.
Our free tool embedded on this page will show you the top selling items on Amazon. To find the top 10 items on Amazon, simply choose your Amazon marketplace and choose your desired product category. Helium 10's Amazon Trending Product tool will display top ranking products based on both estimated monthly sales and estimated monthly revenue.
The best thing to sell on Amazon fluctuates throughout the year, and is dependent on a number of factors (low warehousing costs and shipping costs, high demand and revenue potential, low competition, etc.) All of these factors can be accounted for by using Helium 10's Black Box tool, yet if you'd like to see a high-level view of what the trending products currently are on Amazon, you can use our free tool embedded on this page.
Additional Benefits of Helium 10
Continue Growing Your Skillset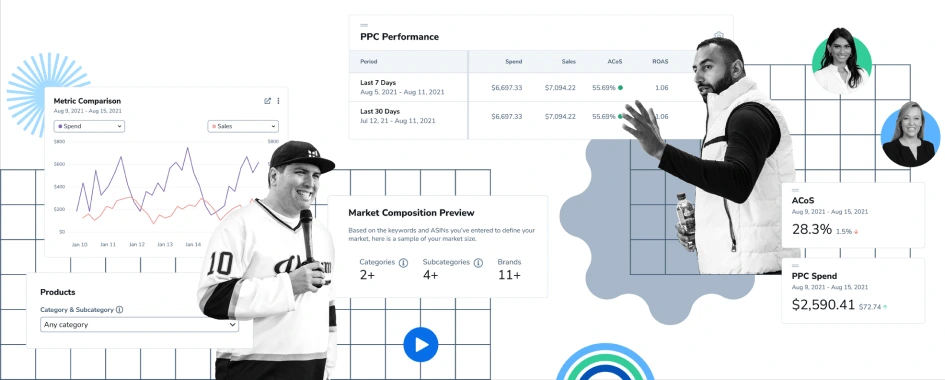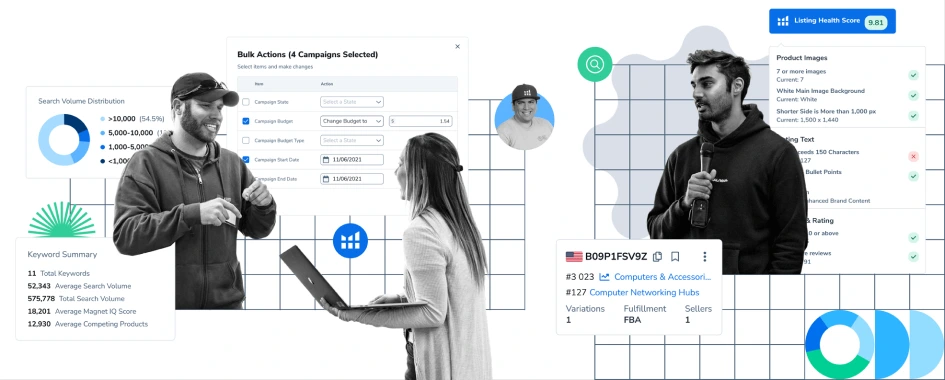 Meet Our In-House Experts
Learn from industry leaders through webinars, courses, podcasts and more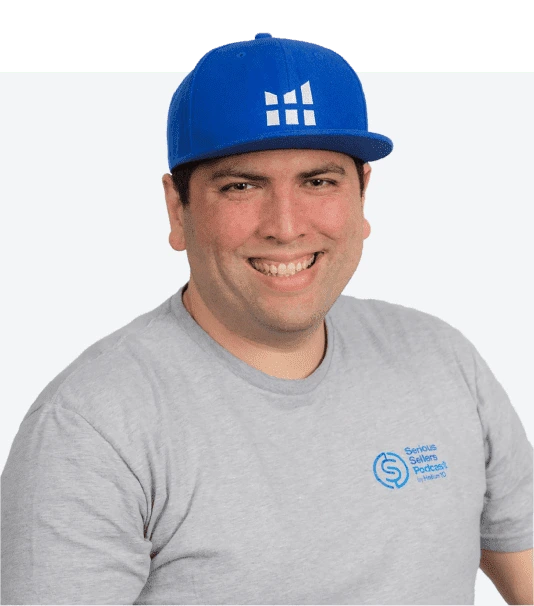 Bradley Sutton
Director of Training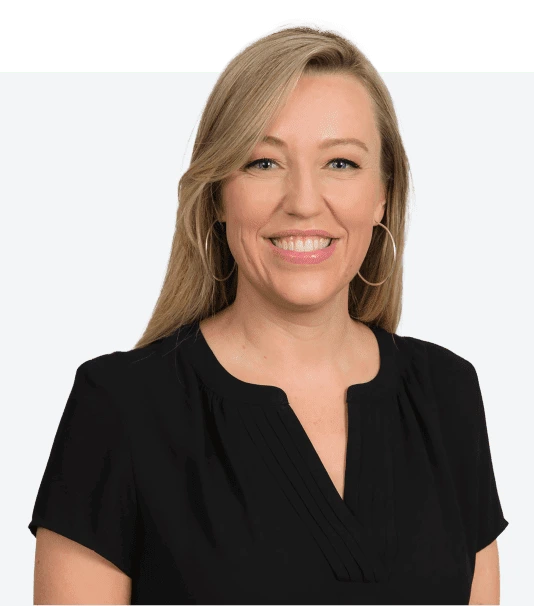 Carrie Miller
Brand Evangelist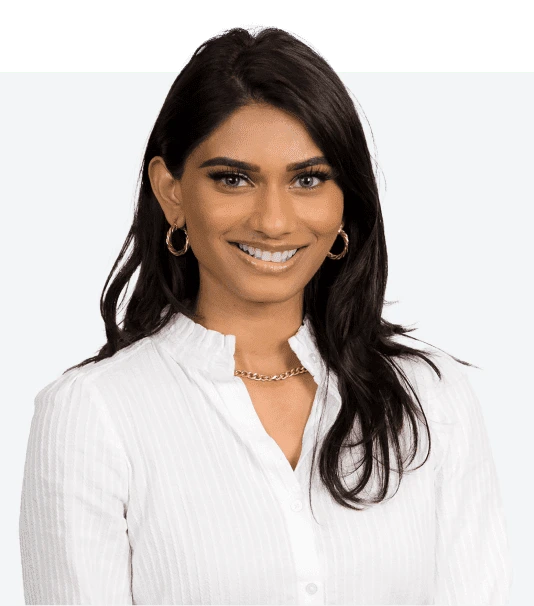 Shivali Patel
Brand Evangelist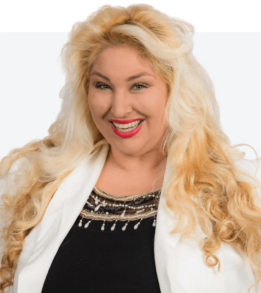 Cassandra Craven
Community Evangelist
Plans & Pricing
For every stage of your seller journey
14,933
People signed up last week.
Start Using Helium 10's Amazon Trending Products Tool Today!
If you'd like to try out Helium 10's free Amazon keyword tool for yourself, sign up to check it out online today!
Sign Up
The Details
Discovering the Best Selling & Trending Products on Amazon
There are many aspects of the Amazon journey that are crucial to the success of a product. However, it's keyword research that I always point to as the most important piece of the puzzle. We're using Helium 10 tools to analyze multiple competitors and find the top…
The Amazon Trending Product tool allows you to input a specific Amazon marketplace and a specific product category to return the top selling products on Amazon at any given time. These top Amazon products are sorted by estimated monthly sales and estimated monthly revenue, giving you a bird's eye view of which products are dominating a category with the coveted "Amazon Best Seller" badge. The tool also displays red and green indicators to illustrate whether a product is trending upwards or downwards within Amazon sales ranks.
---