The State of Amazon: 2020 Edition
What does 2020 have in store for Amazon sellers? We make some predictions based on the performance of 2019 and evaluate how consumer behaviors are evolving.
Updated on: October 16, 2020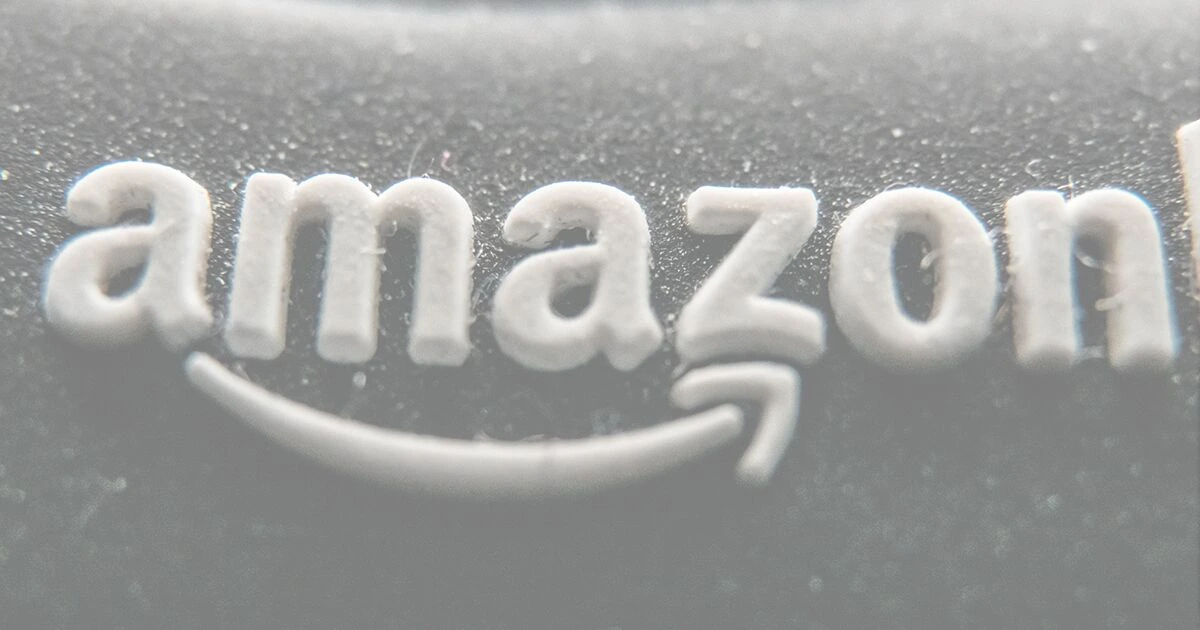 Every year, the President of the United States delivers the State of the Union Address, where he discusses the progress being made in the nation, as well as challenges we still face. The address is usually delivered at the beginning of the year to help citizens continue to look forward to the year ahead, and all it has to offer.
In a similar fashion, we thought it would be fun to deliver a 'State of Amazon' address discussing what sellers can look for in the coming year. This is a big year for Amazon as it celebrates its 25th anniversary.
In this time, the company has grown from an online bookselling company to the world's largest online retailer, not to mention the fact that Amazon has become a household name. Whether customers are buying household staples, seasonal gifts, or anything in between, Amazon is most often the first place they turn.
In fact, according to a 2018 NPR/Marist poll, nearly two-thirds of Americans had bought something on Amazon, and more than 40 percent said they buy from the site at least once per month.
But what does this all mean for third-party sellers on the site? Here are a few strategies to help your brand continue – or start (depending on how new you are) – to have success on the Amazon platform.
Mobile is a MUST
In September 2019, 150.6 million mobile users accessed the app, making Amazon the top shopping app in the United States, followed (not so closely) by Walmart – with a mobile audience of 76.45 million users. Mobile shopping is also poised for growth in the coming years.
According to Statista, in 2021 mobile e-commerce store owners could potentially take in nearly three-quarters of all sales, accounting for approximately 3.5 trillion in sales.
For Amazon store owners, the potential is huge. Millennials and Gen Z are more likely to use their mobile devices not only for shopping but for research before making a purchase. By optimizing for mobile, you are opening your brand up for exposure to a larger audience.
If your product catalog – and website (if you have one) – is not already optimized for mobile, you are leaving huge amounts of profit on the table. Make mobile optimization your top goal for the first quarter in 2020.

Primed for Sales
Since online shopping is one of the most popular activities on the internet, it is no surprise that sales are predicted to rise from 1.3 trillion in 2014 to 4.5 trillion in 2021. (Statista, 2019). Buyers have more faith in purchasing products online than they did even a decade ago, and the convenience of two-day shipping is also expected to be a major factor in the growth.
This is evidenced by over 100 million people who are subscribed to Amazon's Prime service. If you are one of the merchants who are fulfilling your own orders, be sure you are signed up with Seller Fulfilled Prime service that allows you to display the Prime badge while shipping from your own warehouse.
Additionally, participants in this program are more readily able to reach Amazon's most loyal customers, compete more effectively for the buy box, and offer guaranteed delivery date messaging.

Is Voice Search Working in Your Favor?
The Forbes 2019 Global 2000 List ranked Amazon 28th of the largest public companies in the world, and the largest public companies in America list – also put out by Forbes – ranked Amazon 13th.
But, Amazon is more than an online store. The company has also entered the grocery market through Whole Foods and its checkless grocery store in Seattle; they produce their own movies and TV shows, are pioneers in the field of AI technology, and own nearly 70% of the market share of all smart speakers.

By the end of 2020, 75% of all U.S. households are predicted to own at least one smart speaker (think Alexa) in their homes, and more than half of these households are using them on a daily basis. With the use of voice-assisted shopping on the rise, the market is predicted to skyrocket from $2 billion in 2018 to $40 billion in 2022.

According to eMarketer, 111.8 million people in the United States alone used a voice assistant for shopping purposes at least monthly in 2019, a rise of 9.5% over 2018. This represents approximately 39% of all internet users.
Again, Millennials are influential users of this technology, but usage is also growing among children, teens, and seniors, and is predicted to increase an additional 9.7 percent by 2021.

For e-commerce store owners, this means gaining the coveted 'Amazon's Choice' badge on your products is more important than ever, and could equate to a 30% increase in sales.
Studies show that 69% of buyers on Amazon already know what they wish to purchase when they navigate to the site. As such, ensuring that your products are easy to find is critical going forward.
Your product listings should be written in a conversational tone and focus on buyers' intent. Providing answers in the text is a great way to improve your ranking in voice searches as well as including long-tail keywords in your descriptions, bullet points, and EBC.

Shopping is a Social Experience
Even if Amazon is the only platform you are using to sell your products, you are not limited to Amazon ads for marketing purposes. The 'Buy' button on Facebook, Instagram Checkout, and new shopping features on Tik Tok are changing the way people shop online.
In fact, more than 800,000 shoppers get product ideas on Instagram every single month! Whether you are looking to build an audience, converse with potential customers, advertise – or all of the above – brands using the popular platform reported a 20% growth in revenue.
Considering that 33% of the most viewed Insta stories come from businesses, 70% of users follow a business, and 60% of all Instagram users say they discover new products on the platform, it is not surprising that more e-commerce store owners are turning to social media to enhance their brand awareness, and increase sales.

Personalize the Shopping Experience
Tailoring the customer experience to the individual is a critical component of keeping customers happy. In a 2018 survey by Bazaarvoice, 50% of customers said that personalization is important, and 74% of marketers believed it to have a strong impact on advancing customer relationships. Shoppers value a company that helps them find what they are looking for.
So, whether you collect email addresses through your social media sites and send emails tailored to what your customers are looking for, or include a brochure in future orders showcasing related products, interacting with your customers to build relationships and loyalty is key to building your brand.

2020 Visions
It's clear that as technology advances, so does consumer behavior. As you strive to adopt these technology trends into your Amazon strategy, aim for these two goals:
Continuously improve the shopping experience for your customers.
Build long-lasting relationships.
By doing so, 2020 may be your best year yet!

To find out how Izabela helps Amazon sellers, click HERE.