NEW Sell + Scale Keynote Speaker Announcement: Amy Jo Martin!
ANOTHER reason to attend September's Sell + Scale Conference in Las Vegas. Amy Jo Martin has just been announced as a keynote speaker!
Originally published on: August 31, 2022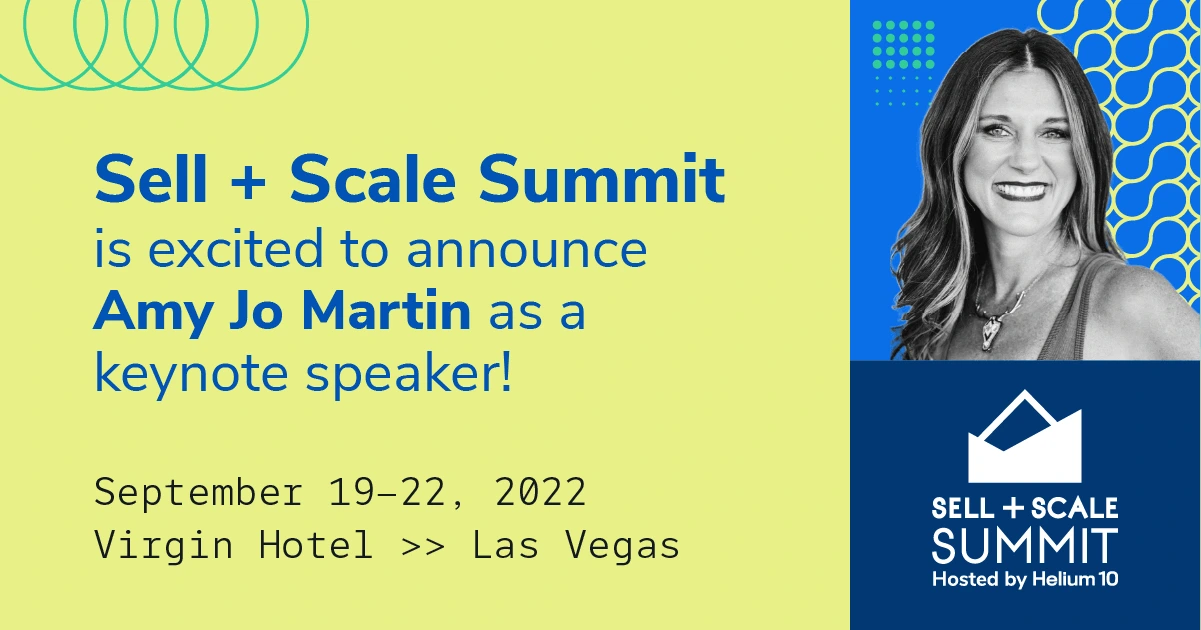 Sell + Scale is only 3 weeks away, and it just keeps getting bigger. 
The newest keynote speaker to join an already star-studded panel is none other than New York Times Bestselling author Amy Jo Martin! You may know her as the pen behind the book Renegades Write The Rules, the CEO of Renegade Global, and the host of the Why Not Now? podcast.
So what does Forbes' third most powerful woman on Twitter do when she's not working with world-class brands like Nike, Hilton Worldwide, or Dwayne "The Rock" Johnson? Well, in a few weeks, she'll share the stage with Gary Vaynerchuk, Neil Patel, Jeff Cohen, and Rich Lehrfeld at Sell + Scale summit.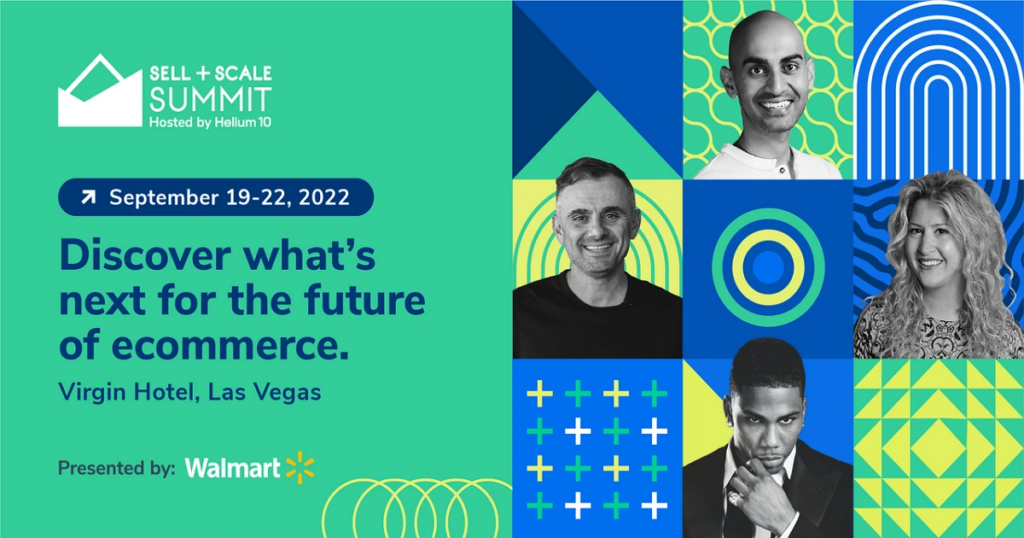 This may be your last chance to get your foot in the most important e-commerce door of the year. VIP tickets are officially sold out, but Platinum Passes are still available. Why is this seller conference such a big deal? Here are 3 reasons to look forward to September 19th. 
Networking Access To The Top Minds In Online Business
Along with the keynote speakers listed above, Sell + Scale is bringing you closer than ever to CEOs, brand experts, and dozens of exhibitor booths with new insights to share. Whether you want an interactive Q&A with Kevin King at the Helium 10 Elite Workshop, a live networking session at the Women in E-commerce Breakfast, or a personal 1:1 sit down with Amazon Ads (yes, a real representative)… Sell + Scale is where it all goes down.
Strategies You Cannot Get Anywhere Else
Sell + Scale has you for 3 days, and we're making sure sellers squeeze every last drop of e-commerce wisdom out of it. This is a first-of-its-kind conference that brings together big-name reputation, scaling seller strategies, and targeted learning opportunities all in one place.
This is an event for attendees looking for more than "just a good time" out of a glitzy e-commerce conference.
Advanced Walmart ranking, patent & trademark deep dives, building bulletproof Amazon brands, SEO optimization tactics, facts vs. fiction of Amazon PPC… the list never ends.
…But That Doesn't Mean We Don't Have Fun
"Work hard, play hard" is a nice sentiment but doesn't mean anything until you put it into practice. That's why at Sell + Scale, we're still making sure you get the proper Vegas treatment.
Kick things off in style with a live performance from Nelly
Dance the night away at the Elia Beach Club party
Live Zumba classes to get your heart rate up
Yoga and cold press juice to relax
Pancake Party (this one really doesn't need any more explanation, does it?!)
See You In Vegas!
Don't put off tickets any longer, September 19th will be here in the blink of an eye.
Questions about travel, tickets, and pricing? Get your answers here.
Ready to grab your Platinum Pass and guarantee your spot? Register Now!
Everything for your business on Amazon.
Find out more about our products by signing up or speaking with one of our
Customer Success representatives today. With us in your corner, you can enjoy
more sales and increased engagement from your Amazon business.
Chat with a Support Specialist