How to Protect Your Amazon Inventory from Coupon Scammers
Scammers may attempt to "coupon stack" during your product launch phase, but Helium 10's Inventory Protector can keep your Amazon inventory is safe.
Updated on: November 13, 2019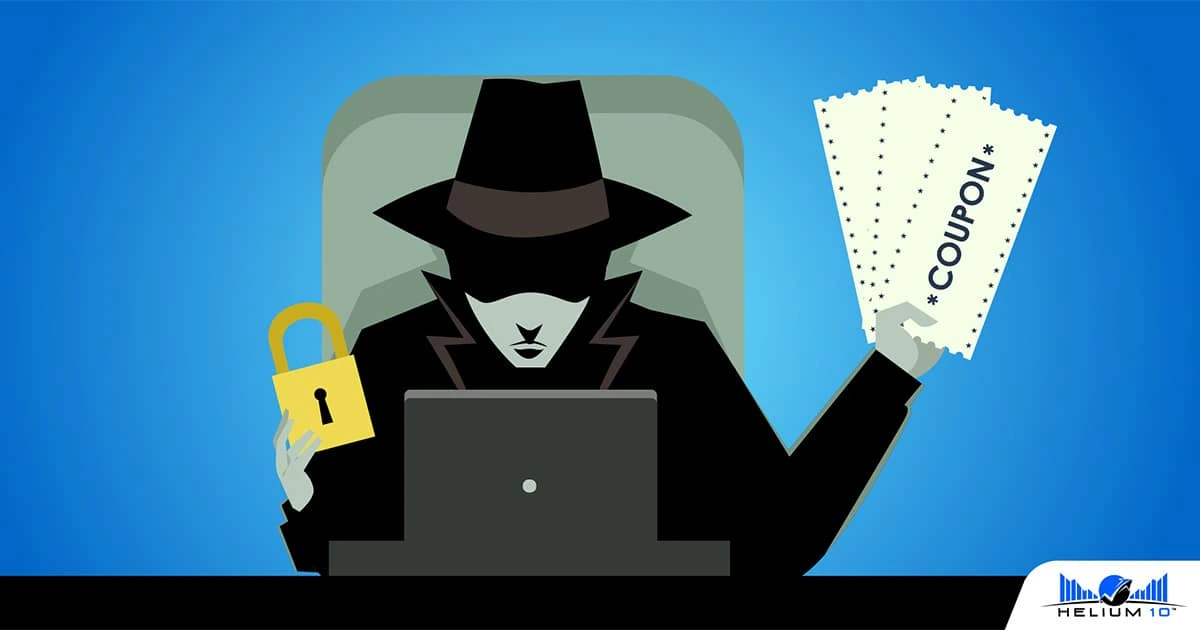 When launching a new product on Amazon, scammers will undoubtedly attempt to "coupon stack" during your giveaway phase, so take this precaution to ensure your Amazon inventory is safe.
Launching a new product can be exciting, so ensuring your Amazon inventory is fully stocked to fulfill purchase orders is critical to achieving top ranking for your keywords. Effective product launch strategies such as the Helium 10 CPR Method require sellers to create Amazon coupons that allow the buyer to purchase the product at a massive discount. Sellers must then distribute the coupons out on Facebook or other means of advertising.
While creating coupons is a great way to get your brand discovered, they can also provide scammers an easy means of stealing all of your Amazon inventory products without you realizing until it's too late.
How "Coupon Stackers" Can Rob You Blind Without Paying a Dime
Many new sellers get caught up in the promotional process of launching the first product that they forget to protect their Amazon inventory from scammers. In their excitement, new sellers will create a coupon code and then release it via marketing channels without placing restrictions on the use of the coupons such as a limit of one per customer.
LEARN HOW TO TRACK YOUR DISTRIBUTED AMAZON COUPONS ON FACEBOOK
Coupon fraud, or "coupon stacking," is when a scammer is able to claim multiple coupons for the same Amazon listing and apply them all to multiple purchases, effectively buying up virtually all of the Amazon inventory the seller has.
The problem here is that by claiming and using multiple versions of the coupon, scammers can drive the final price down to $0, allowing them to get the majority of your stock for free and leaving you with no inventory to sell to customers who are actually interested.
LEARN HOW TO DISTRIBUTE AMAZON COUPONS USING CHATBOTS VIA FACEBOOK MESSENGER
Very clever scammers can apply custom software with an algorithm that seeks and claims unrestricted product coupons around the web. With such speed and efficiency, these people can relieve you of your Amazon inventory very quickly and leave you with little to no revenue.
These coupons stackers can ruin a launch just as soon as it has begun, leaving you with other problems as well. Listings that are "out of stock" typically get negative marks against them the longer they have not Amazon inventory available; these negative marks can prevent your listing from rising in the rankings for your chosen keywords and thwart your efforts to get to page one.
An Easy Solution to the Coupon Stacking Amazon Inventory Problem
Well, the answer seems simple, right? Setting your coupon promotion software to one per Amazon profile would seem to be the way to go, but what if that somehow fails? It's always better to have a failsafe in place.
As you begin to offer more products, or your coupon promotions become more complex, it can become difficult to track all your coupon deals.
Helium 10 created the Inventory Protector tool precisely for this reason. With this tool, protecting your Amazon inventory from coupon thievery has never been easier.

With an easy to use dashboard, Inventory Protector allows you to target a particular ASIN and decide how many units a customer can purchase. This ability is particularly useful during product launches and promotions as an added layer of protection against coupon stackers.
How Inventory Protector Works
Once your Amazon business is connected to Helium 10, you can navigate to the Inventory Protector tool via the Helium 10 main dashboard by using either the quick link or the left column.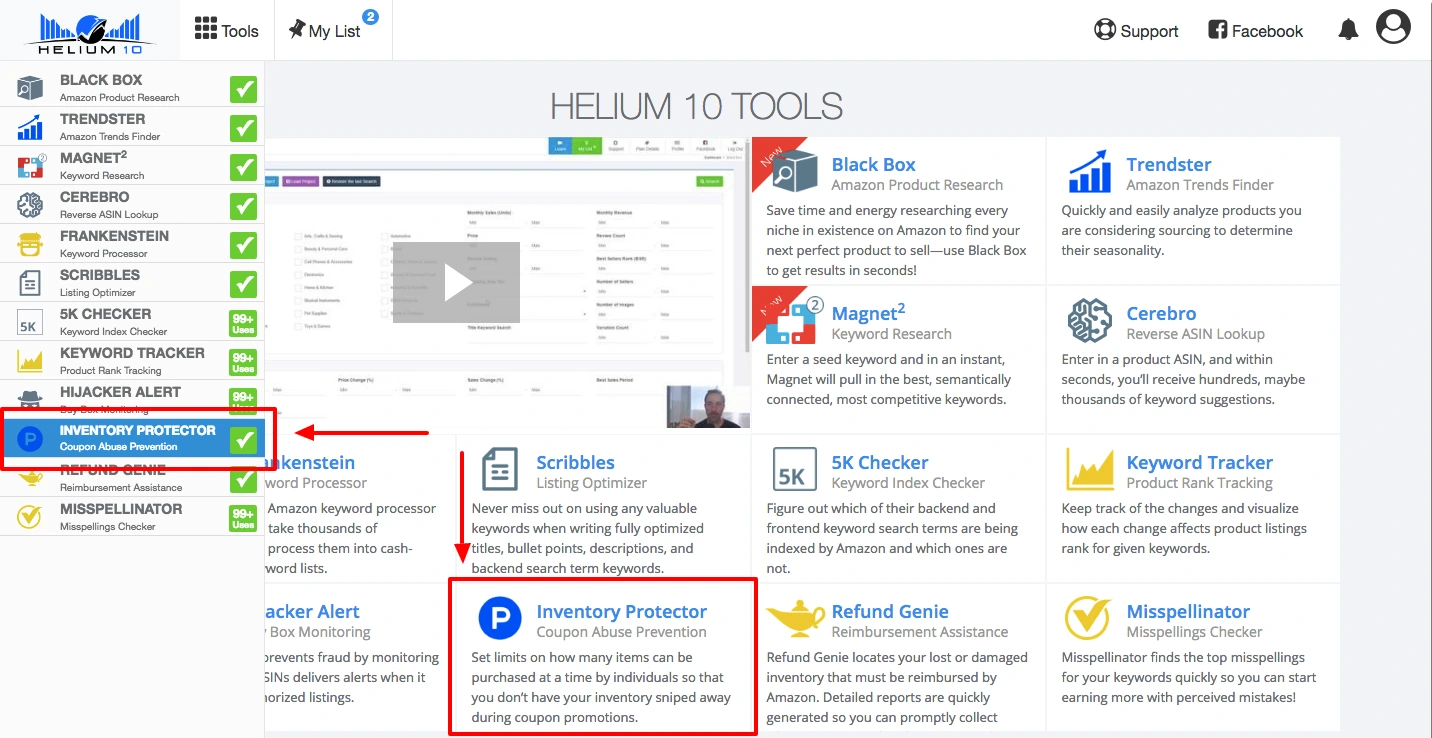 Once on the Inventory Protector page, be sure to connect your Amazon store by granting Helium 10 MWS API access to your listings.

Once connected, you will be able to control the flow of your Amazon inventory from the warehouse to customers. Abilities granted to users include:
See all inventory at a glance from the user-friendly dashboard
Locate any specific ASIN quickly with expanded search capabilities
Know which of your products are currently being protected and which are still being processed
Save time by setting the max order quantity for multiple ASINs at once
Submit your requests and confirm success as soon as the data has been verified
Don't hope that your coupon software is going to prevent coupon stacking—make sure your Amazon inventory management is controlled by YOU!