Product Research and Sourcing Expert, Kian Golzari Kicks It at Helium 10 HQ
Meet Kian Golzari, a product research and sourcing expert. He shares some of his best tips for sourcing and importing from China, as well as product design.
Originally published on: February 7, 2020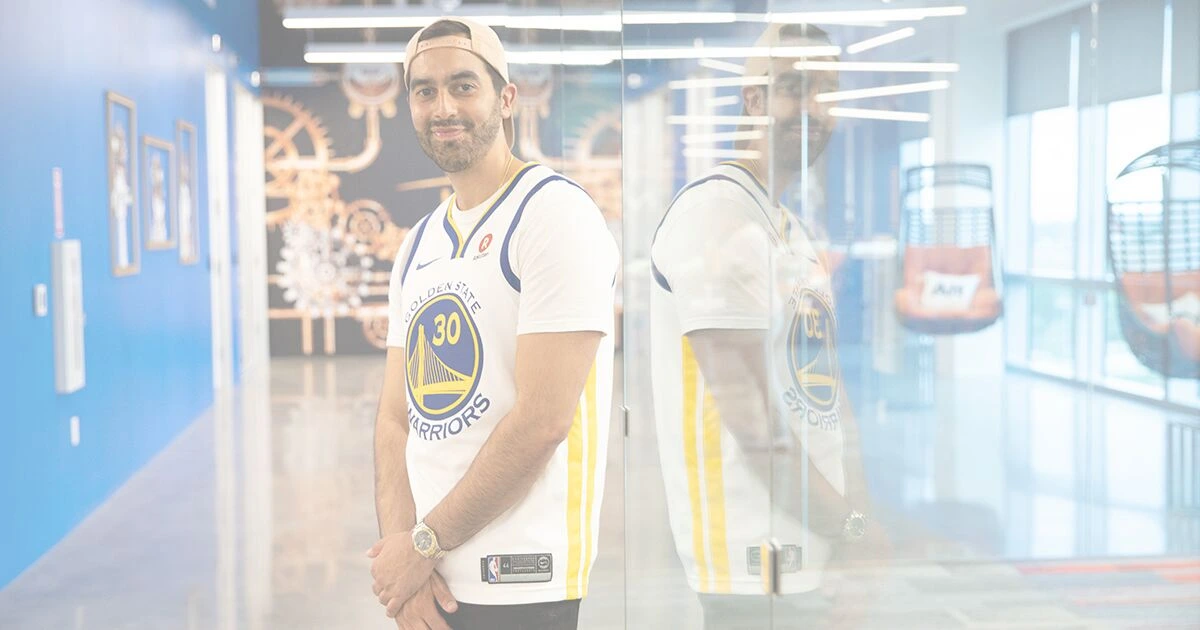 You know the feeling when someone walks into a room and their positive energy instantly brings life to the space? That's how I felt when Kian Golzari stepped foot inside our headquarters.
With Kian's unique personality and vibrant spirit, I knew we were in for a memorable experience. Shortly after being a guest speaker at our Elite Workshop in September of 2019, we invited Kian back as our guest to tour our offices, talk with the team, and create some fresh content for our members.

If you don't know, Kian Golzari is an expert in product research and sourcing who hails from Scotland. He's the founder of the bags, luggage, and travel company, Veltra World.
Not only is Kian one of the top leaders in the Amazon sourcing space, but he has also worked with the NBA's Golden State Warriors creating products for NBA.com and the players directly, including the six-time NBA All-Star, Stephen "Steph" Curry.

Upon his arrival Kian was instantly greeted by our team including the Director of Training and Customer Success, Bradley Sutton. After catching up with Bradley in his podcast studio, we got Kian mic'd up and camera-ready for his Seller Talk Series interview debut.
When asked what his number one tip for product research and sourcing is, he says, "you absolutely have to go to China and attend the Canton Fair." When getting started it's okay to use sites like Alibaba, but as soon as you have a profitable business and product you have to get to China for the next stage.
And when it comes to making your product stand out from the rest, Kian prides himself on being a "product practitioner" and says you should too! Any product that Kian is developing he uses and tests it himself.

If you want more insight from Kian and haven't checked out his interview with us yet, watch part one and two below. Find out more about product research, sourcing, the Canton Fair, the state of eCommerce in 2020, and get the inside scoop on his visit to another well-known headquarters, Google HQ in New York City.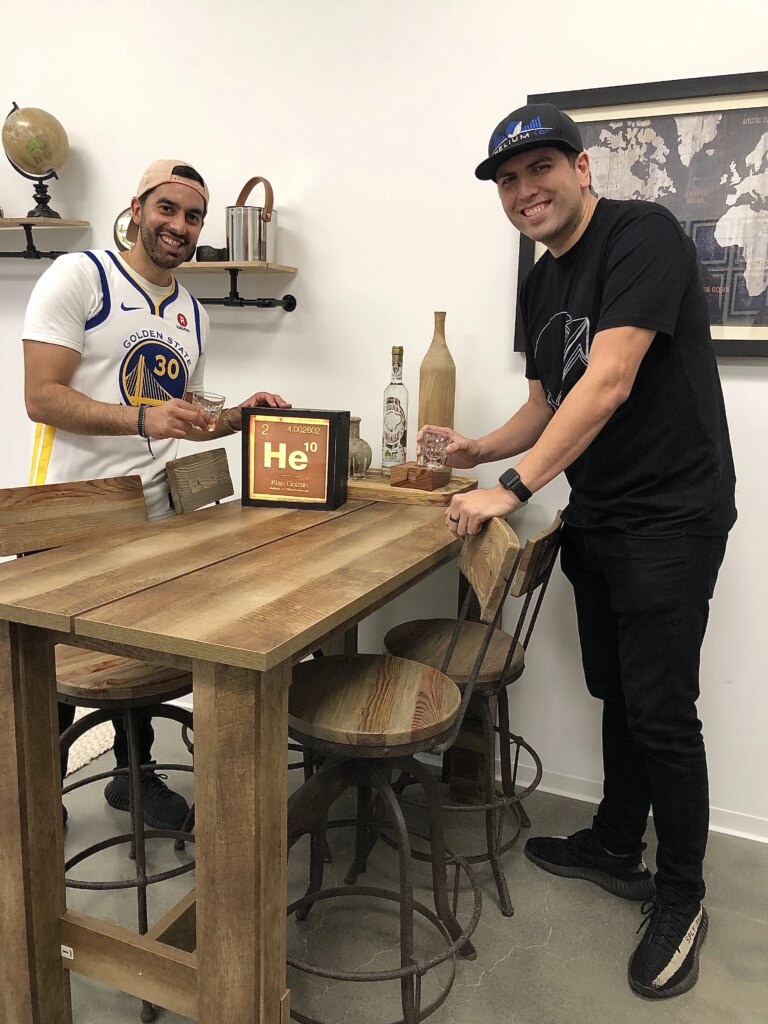 Following his interview, he made his way to our famous Tequila Tasting Room. While there we took the opportunity to present Kian with a thank you gift for being an Elite Workshop speaker, a custom Helium 10 lightbox engraved with his name.
But the surprises didn't stop there! Bradley and the team were treated to a special surprise ourselves when Kian presented a custom bottle of whiskey from Scotland as gift for our tequila room.

Kian's visit checked all the boxes for a memorable HQ experience. We're already looking forward to his next visit to our headquarters in 2020!

If you want to learn more about Kian, join his Facebook Group, Sourcing with Kian: https://www.facebook.com/groups/SourcingWithKian/ and visit our social media channels to check out exclusive content with Kian and the team.

Connect with Kian on Instagram: https://www.instagram.com/kian_jg/

YouTube Interview: