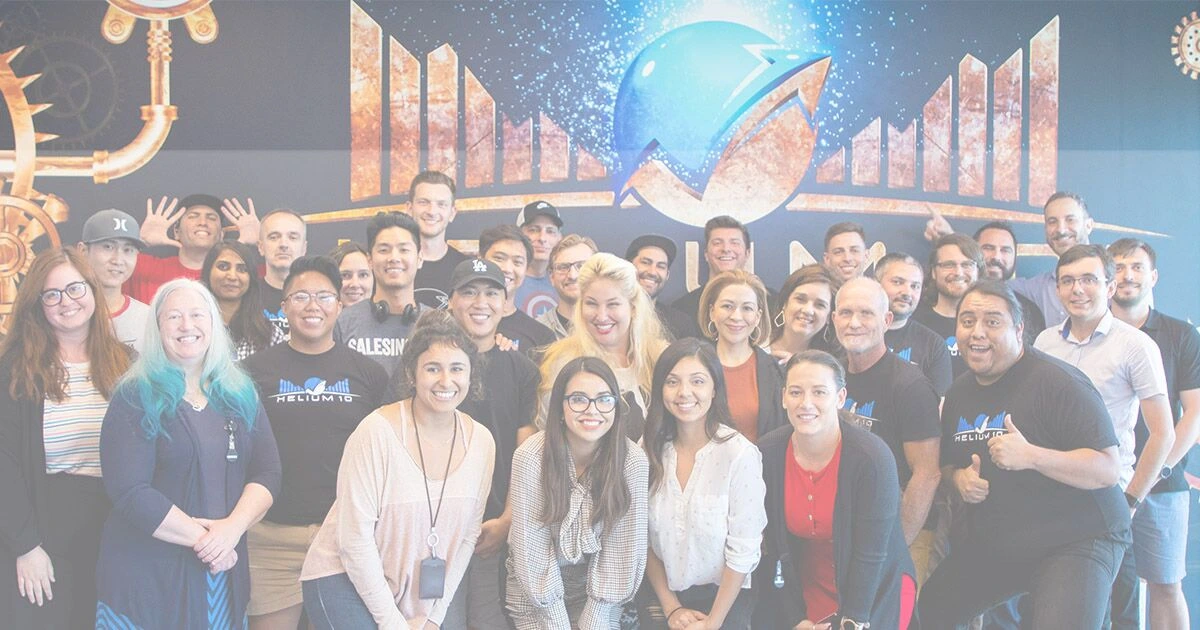 Why People Want to Work at Helium 10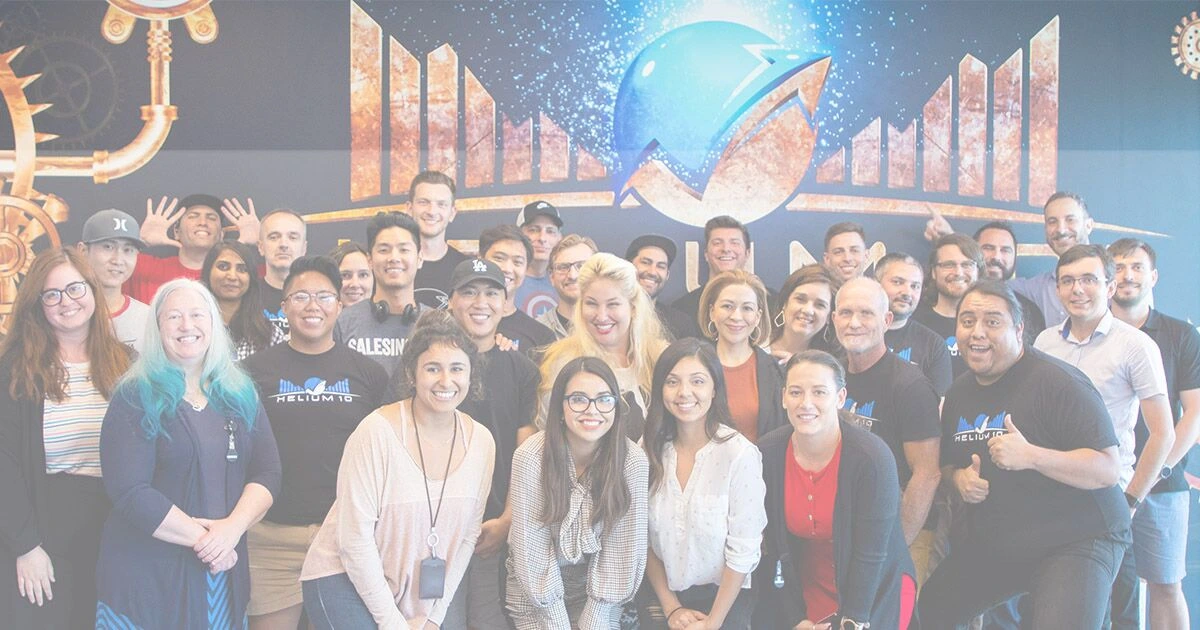 Humor me for a moment. I need to brag about a little achievement Helium 10 just received:
The OC Register has named us one of the 2019 top places to work in Orange County (number 19 in fact….out of 80)!
Don't believe me? Here's the list.
Please, hold your applause until the end … you're all too kind, thank you.
So, why DO people want to come work for Helium 10?
At the risk of breaking our arms to pat ourselves on the backs … it's because we've created a place that not only meets our colleagues' needs but exceeds them.
It exceeds these needs in a way that goes beyond our day-to-day work. As a company, we've built a space that allows us to challenge ourselves without sacrificing our well-being.
We can be ambitious and creative without giving up our integrity and what makes us, well, us – whatever that may mean for each individual.
Before this devolves into a hand-holding feel-good thought piece (you know, those "5 Signs of a Toxic Workplace" ones that are all thought and no action), I'll let my colleagues speak for themselves:
"I really enjoy Helium 10 supporting a healthier lifestyle with extra gym time. As a mom with a crazy schedule outside of work, this helps me so much. They also encourage us to work from home when we're sick, and cover rideshare fees to company events!" ~ Michelle McLean, Affiliate Manager

And it isn't just about the perks, either…
"I like that the company actually cares about how you're feeling, your success, and listens to your needs, concerns and company input. I get to work with people that are all experts in their fields and learn from them every day." ~ Ria Zelada, Copywriter
"I love working for Helium 10 because it's truly a family. Our company culture is unlike any that I have been a part of. The people here are some of the smartest, most passionate and hard working people I have ever met. They make it enjoyable to come to work every day!" ~ Natali Schmitz, HR Manager

People really appreciate the inclusiveness too…
"I definitely appreciate the diversity in the office." ~ Vince Montero, PPC Product Manager

Health and wellness are recurring themes…
"I enjoy the health and wellness perks like the monthly chiropractic sessions, and mindfulness/meditation sessions. The atmosphere is like family, and the company wants us to succeed as individuals and as a whole." ~ Sean Elias, Affiliate Manager
And dogs….don't forget about the dogs…
"Friendly environment, dog Fridays, and we can move around from our desks. I'm challenged to learn something new every day too. I only wish we had a daycare too though … haha!" ~ Gulsen Cinar, Affiliate Manager

Hopefully, the over-arching common theme here is happiness and fun. And I hope this shows I'm not just namedropping workplace social theory buzzwords for fun.
So, let's take a break from discussing Amazon strategies to focus on the people behind the scenes who work nonstop to bring you the best Amazon selling experience possible. Hopefully, you'll get a chuckle or three out of it, and maybe even feel a bit closer to our beloved Helium 10 family.
We're humans, not robots
I think a lot of our audience can appreciate this. After all, a wealth of Amazon sellers who made their Amazon business into their livelihood did so so that they could walk away from their (often dull) 8-5 jobs.

I never appreciated Dilbert until I became a cog in the Great Corporate Machine.
Anyway, coming in to work isn't something I dread anymore, because Helium 10 treats us like we're human.
That should be a pretty basic standard all workplaces have, right? Being treated like a human?
Unfortunately, centuries of human history show us that that isn't the case, even today in a world of open concept, succulent and urban art-laden, exposed concrete and brick and distressed birch-adorned offices.
Humans are social creatures. We need support, community, and to know we're appreciated. Fortunately for my colleagues and I, that's something Helium 10 is mindful about.
A HUGE part of feeling human is work-life balance. Yes, I know that's a term those feelgood articles I so despise like to throw around every other sentence, but in this case, it's an essential part of Helium 10's culture.

Work-life balance is respecting the boundaries of our personal lives.
Work-life balance is not being guilted for leaving on time at the end of the day, or for taking needed time to attend to personal administrative and health needs.
Work-life balance is being allowed to use your PTO for leisure activities or a mental health day without anyone batting an eye.
Work-life balance is not being pestered by management on the weekends for things that could have waited until Monday.
Work-life balance is respecting that the unexpected sometimes just happens, and that plans change and arrangements need to be made.
In return, our work ethic skyrockets and our energy levels are optimized. Respect is reciprocated. We WANT to do better for our company because they do better for us.
We actually have the energy to give our all at work because once we go home, we leave work behind us and focus on our families, our passions, and ourselves.
Knowing that we are valued members of a team and not just cogs of that fearsome Great Corporate Machine does wonder. Even better, we know that sans mandated 'drink the company Kool-Aid' events.
Collaboration and team spirit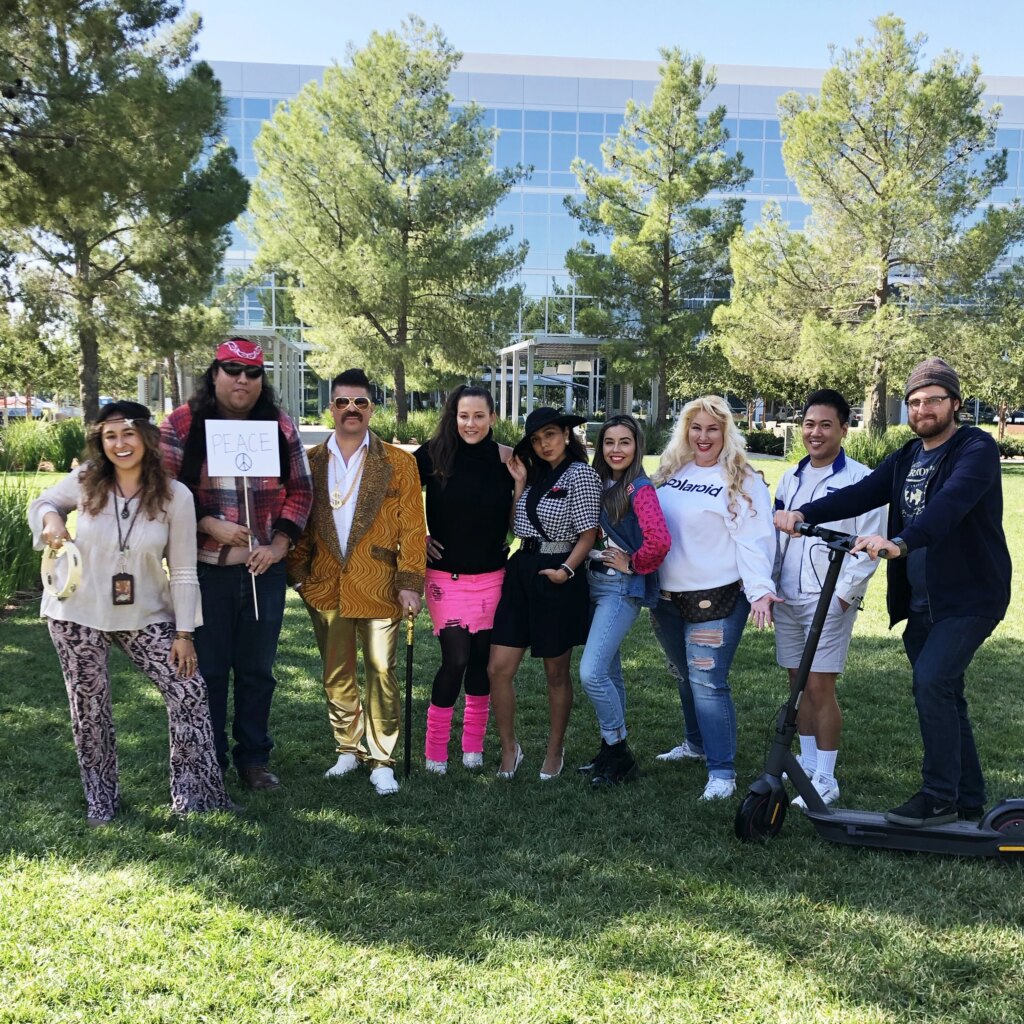 Speaking of Kool-Aid, you know how some companies practically force-feed it to you like some great omnipotent dystopian monolith?
You go from starry-eyed first-day hire to proselytizer reciting mantras in quatrains about the company values – the values written in custom decals on every blank wallspace in the office (with vague lines like "live freely" "we care" "where ___ is born").
Like most relationships, it's best if you just let company culture grow and mature organically (and yes, I recognize the hypocrisy in that statement, considering our HQ is located in Irvine, one of the most cookie-cutter manufactured planned cities in the world).
And grow it did. We started with just a handful of dedicated people, and with the guidance of our founders have grown the company to some 30+ members onsite (and even more in Europe and Asia)!
Our open office style has its pros and cons like anything else, but most importantly it helps foster a sense of togetherness.
We're not sequestered into delineated departments or cooped up in austere cubicles; our physical space both represents and encourages our company-wide collaboration.
Also, our office is dog-friendly. Dogs boost morale with their infectious happiness, end of story.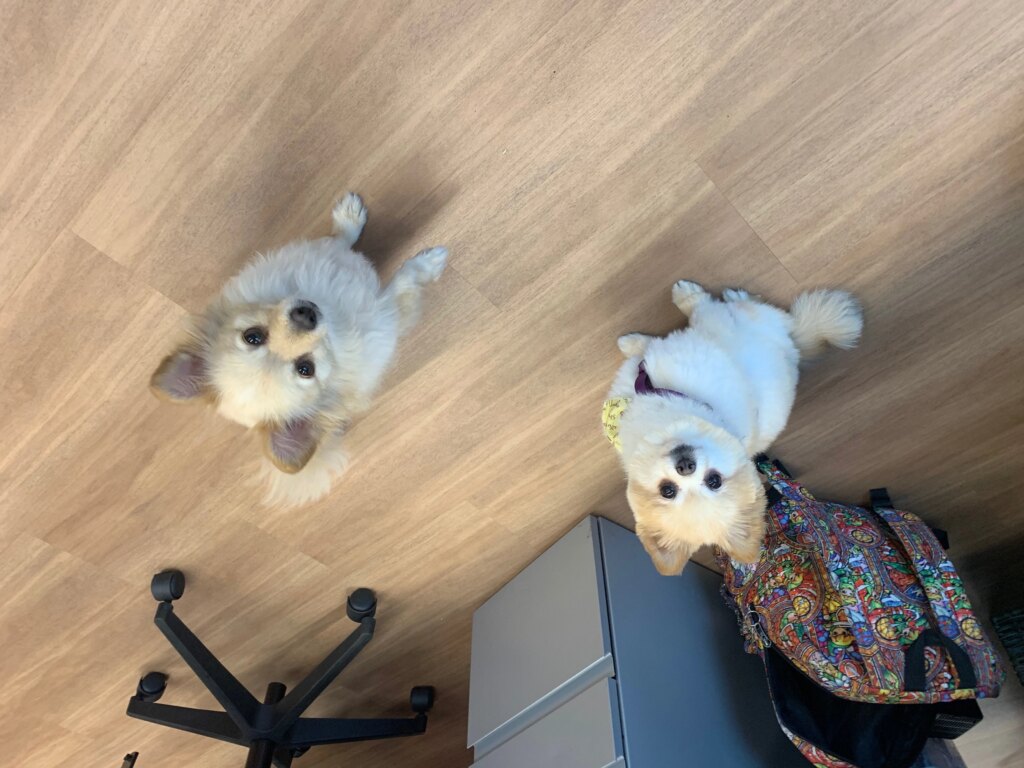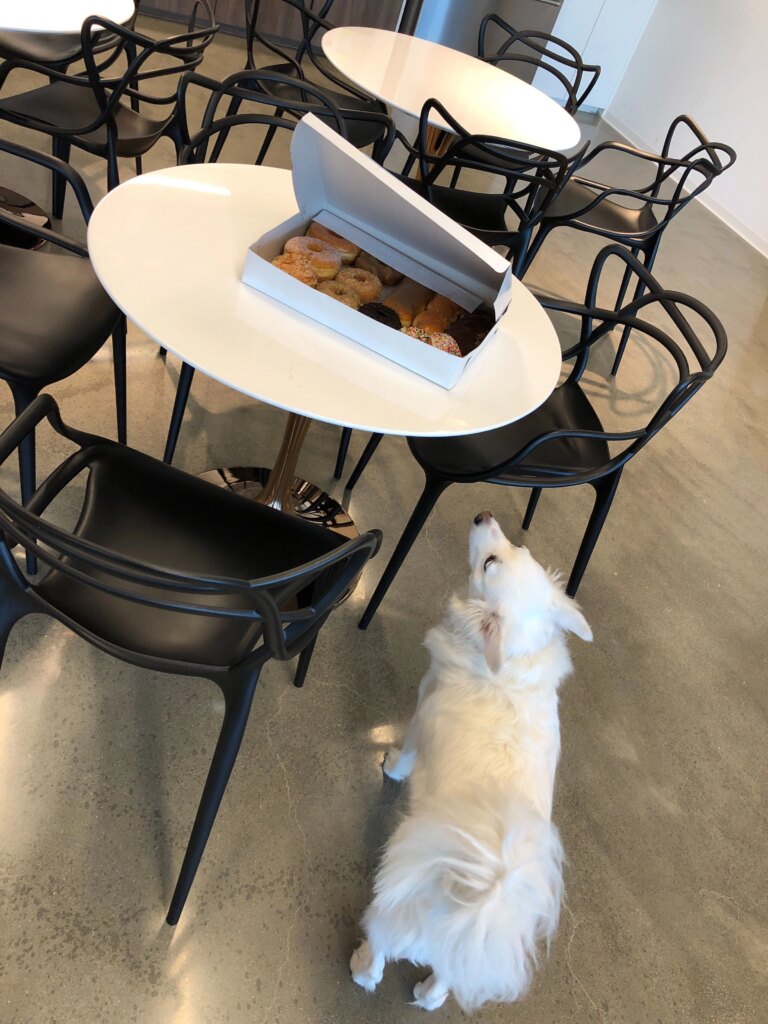 Anyhow, at Helium 10, there is of course structure and a pecking order, but no strictly top-down approach. Everyone pitches their ideas, and from that we see wonderful things emerge.
For example, have you seen our video ads lately? Those are the brain children of the collaborative efforts of several of our employees, and it was initiated by them, not management.
We encourage creative thinking; no idea is too crazy to consider. After all, nobody ever grows, whether as a person or something larger, by staying in their comfort zone.
All work and no play … sucks the life out of you
We owe a lot of our team spirit to one simple fact:
We have fun.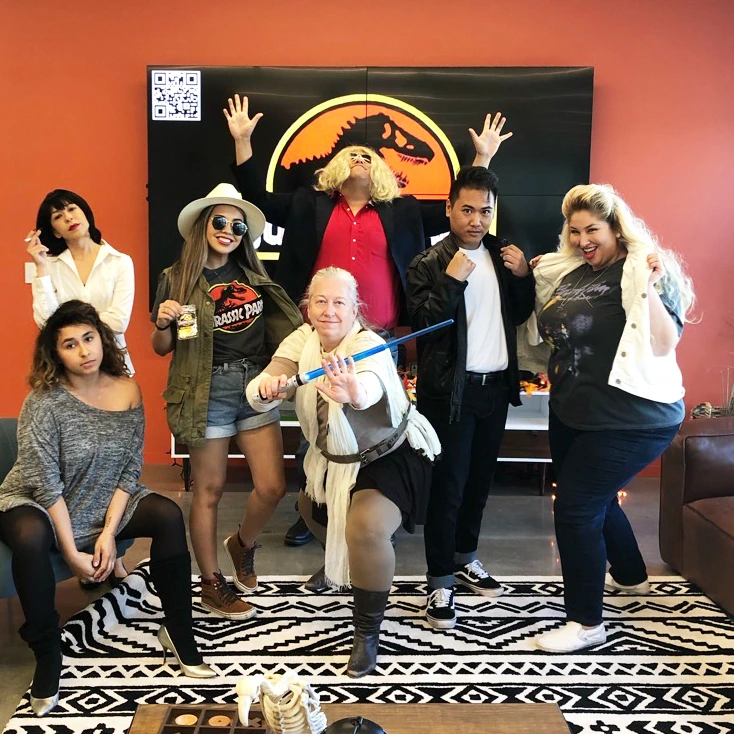 Again, this isn't your company-mandated fun. Look, we're stuck with each other for eight hours a day, so we might as well try to enjoy each other's company, right?
In all seriousness though, working at Helium 10 feels more like hanging out with your friends and getting some work done in the meanwhile.
Yes, when it's time to work we buckle down and get it done, but in between we make sure to relax with each other, lunch together, and even spend time after work since eight hours clearly wasn't enough.
We keep things interesting by arranging events for ourselves, both in and out of the office. It's positive reinforcement; rewarding ourselves for a job well done.
Most recently in October we brought the whole crew over to Disneyland to celebrate one of our milestones (more on that later this month), and just enjoyed good food, rides, Disney characters, and our own silly shenanigans.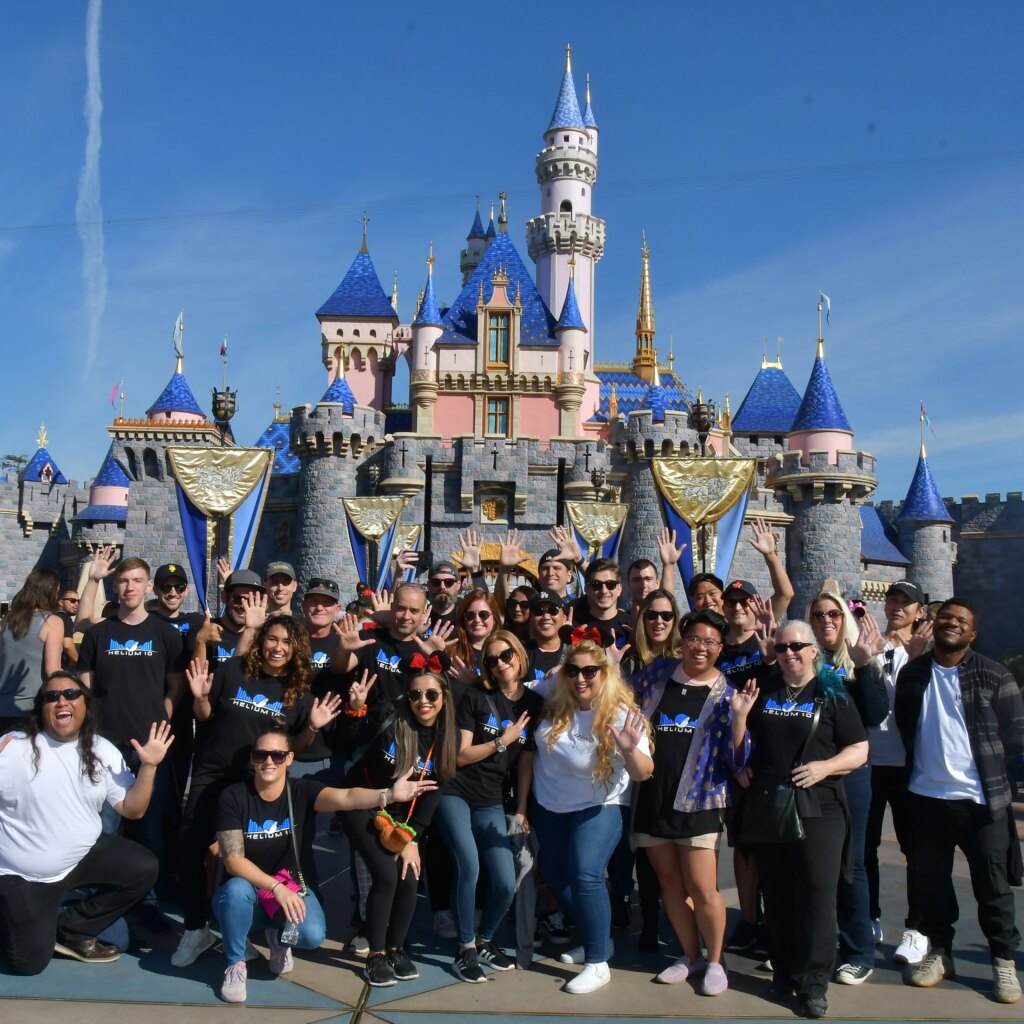 But we don't have to go all out at the Happiest Place on Earth just to have fun. We always keep things lively with in-office activities like "national" days (National Ice Cream Day?), dress-up days, decorating our desks for holidays, eating contests, and whatever else we can dream up.
Trust us, we're a creative bunch. We can dream up a lot.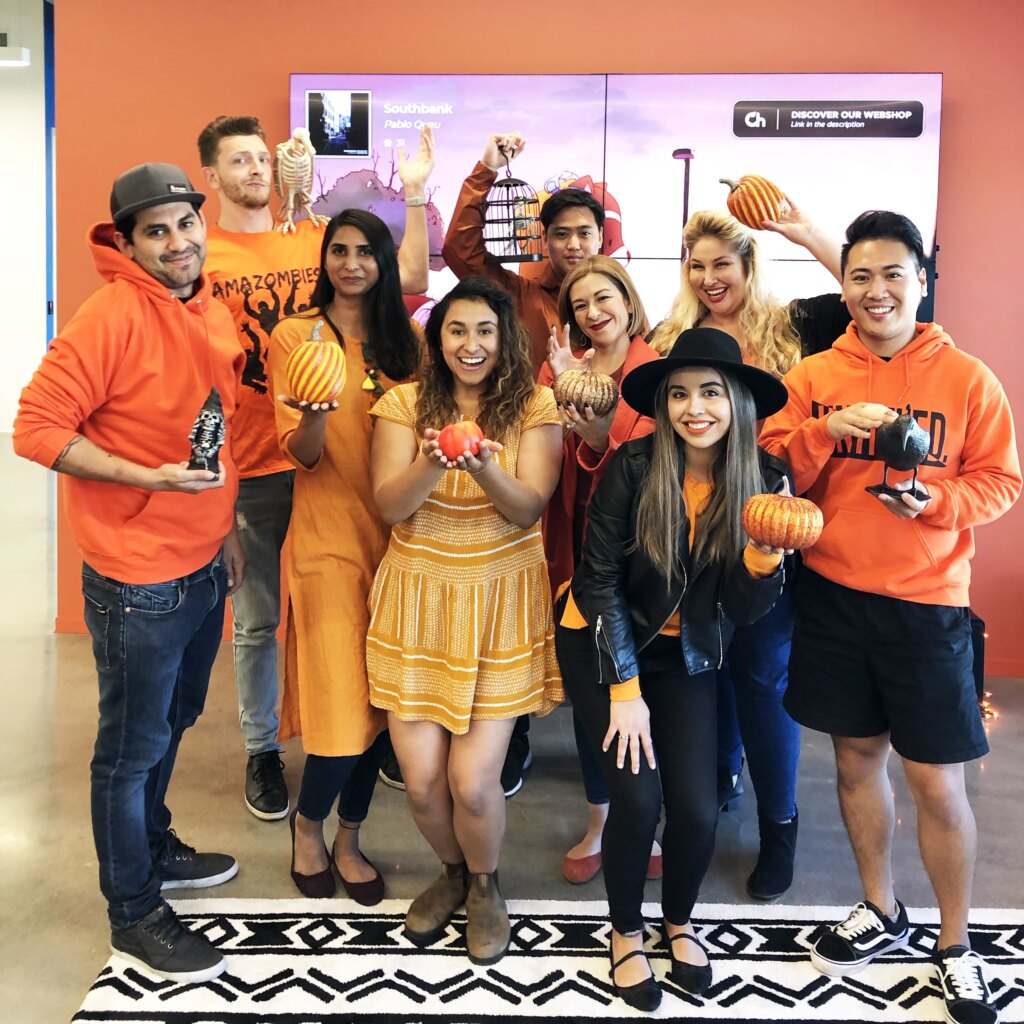 You're a part of our culture
We owe a lot to you, our loyal fans. We've built our company culture to be something productive, collaborative, and fun – place that encourages creativity and hard work. But you, Amazon seller, are at the core of our mission.
So please, accept this heartfelt thank you for helping us build a wonderful place to work. Here's to a bright future for all of us!
(And enjoy more photos of our shenanigans).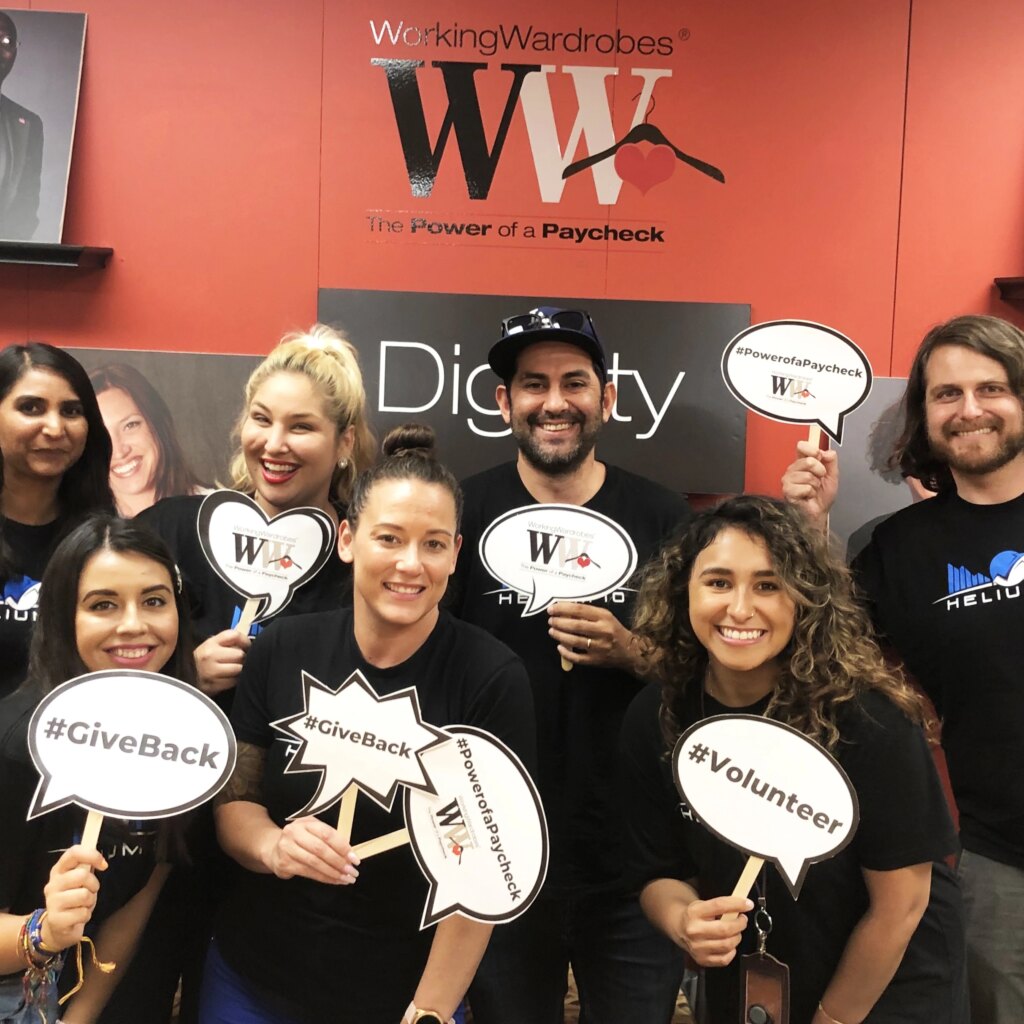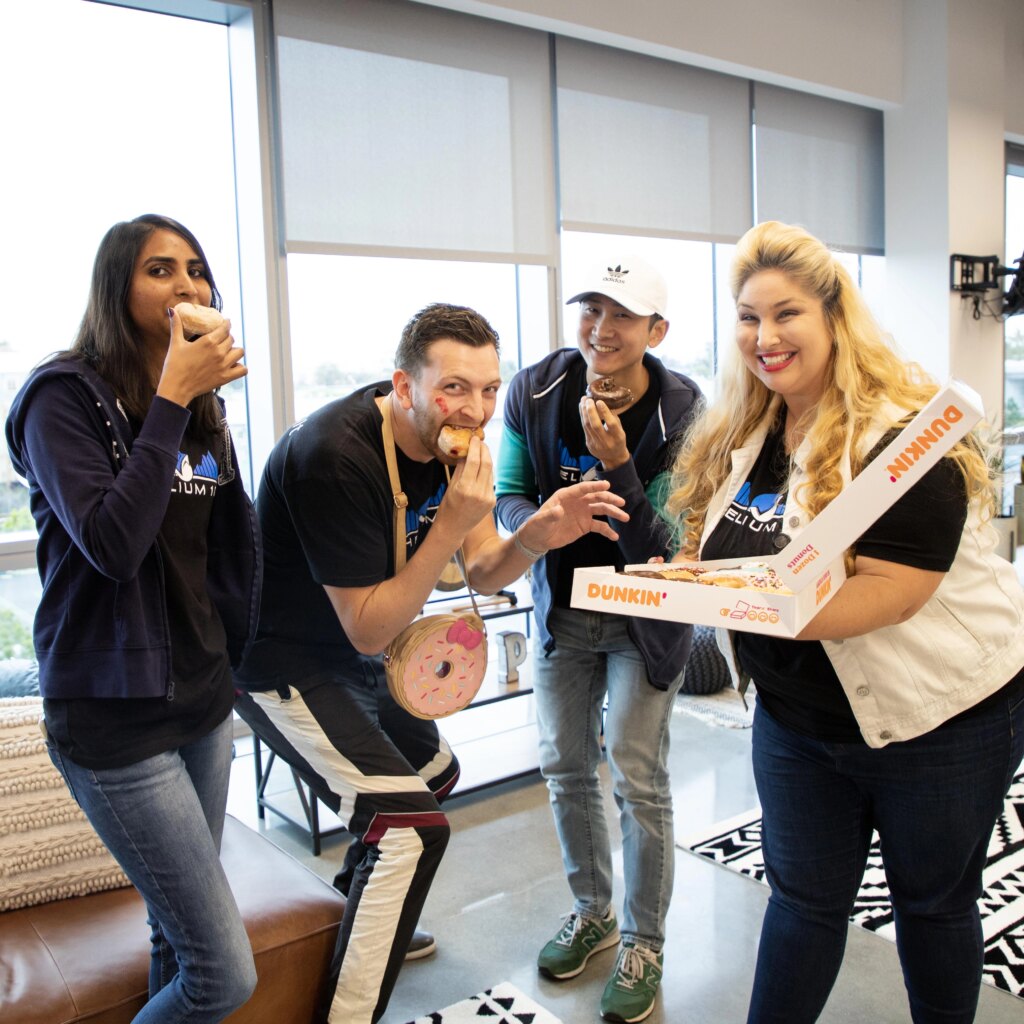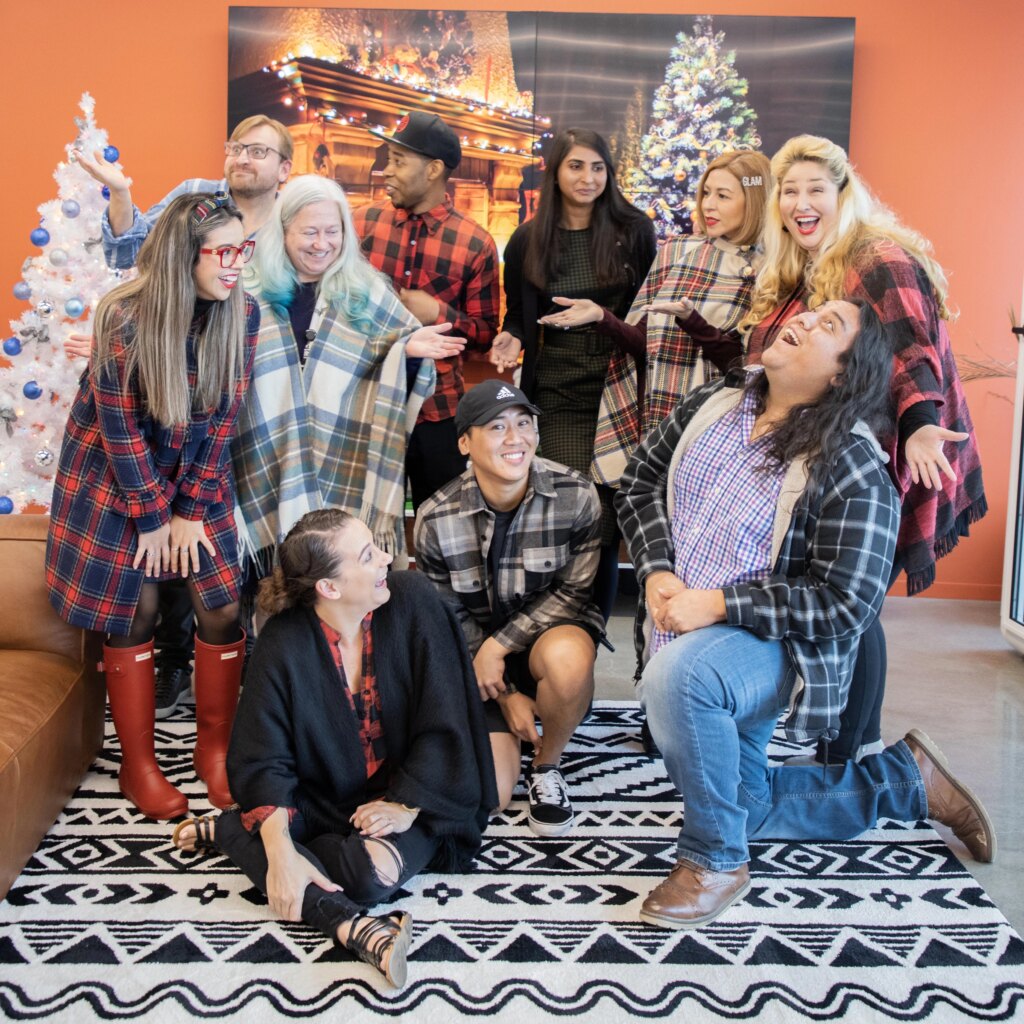 Achieve More Results in Less Time
Accelerate the Growth of Your Business, Brand or Agency
Maximize your results and drive success faster with Helium 10's full suite of Amazon and Walmart solutions.