ELEVATE: A New Docu-Series From Helium 10 (And Episode 1 is Already Here!)
Introducing a short docu-series highlighting different Amazon sellers and their e-commerce entrepreneurial journeys. Welcome to Elevate!
Updated on: July 21, 2021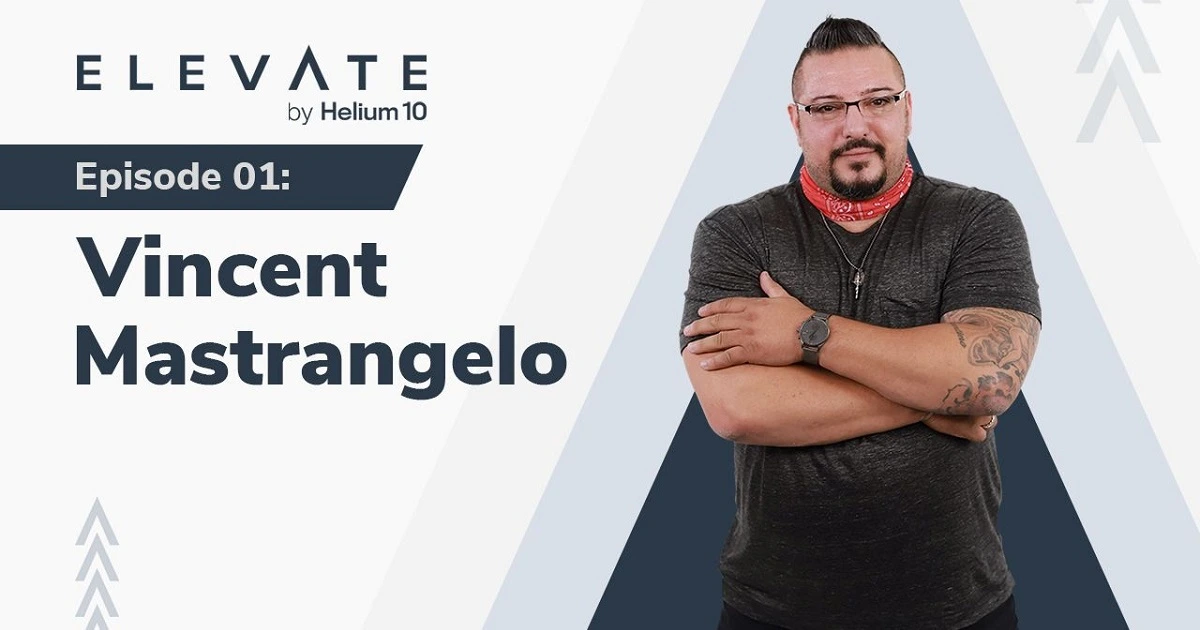 "Selling on Amazon is easy." You've heard it shouted from every online nook and cranny of the internet with unwavering confidence. In fact, you may have heard it shouted from us. That's our job… and one that's often not hard to do.
It is easy to sell on Amazon. But since we're not in the business of selling inspiring promises, it stands to argue that inspiring promises (as encouraging as they may be) by themselves aren't enough to ignite a passion and learn how to responsibly start a business.
That's why we are going beyond inspiring promises. We want to address the other side of "selling on Amazon is easy." The version of that sentence that everybody thinks, but few like to admit.
"Selling on Amazon is easy… for those who already know what they're doing."
I don't have any business experience; I don't know what I would sell; I'm not even sure where to begin.
These are all completely valid doubts. If any of those hesitations have crossed your mind, Elevate was made for you.
In war, it's "know thy enemy." In sports, it's "don't let the fear of striking out hold you back."

In e-commerce, it's both.
The doubt that you don't have the right background. The insecurity that you don't have enough starting capital. The overwhelming feeling of having everyone try to "coach" you instead of actually teach you. These are the enemies we need to know, these are the pitches we need to swing at, and these are things that brought Elevate to life.
We're highlighting, interviewing, and celebrating four, real Helium 10 users-turned Amazon success stories. We want you to experience their journeys through their eyes, in their words.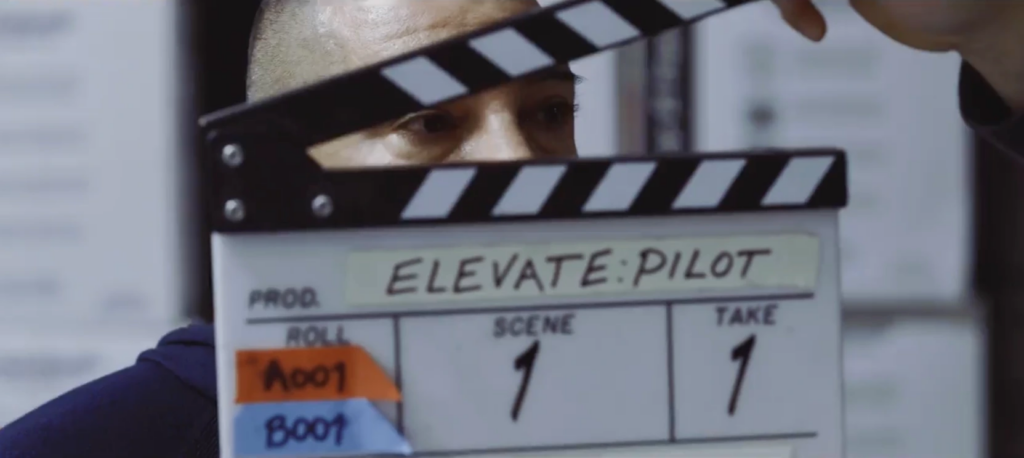 It is possible to start an online business, regardless of where you come from or whether or not you have a college degree. Not only that, but we want to illustrate that it's (very) possible that you start a successful online business. One that grows well beyond Amazon, and forever redefines what the word "job" means to you in the process.
Episode 1: Vincent Mastrangelo
Location, Location… Different Location
Raised in Queens and from a self-described "knock around" neighborhood, Vincent quickly grew accustomed to the "life in a bubble" that I think we're all familiar with. Every town has one – they all look and feel different but they all do that thing bubbles do. They make it all too easy to stay inside them.
After retiring from sports young, often the thing keeping him in school, an early college retirement shortly followed. But the yearning to have something to call his own still lingered. At the age of 22, Vincent partnered up with a friend to open their own carpet store. A modest operation? Sure. One that taught him the true meaning of "earning your keep" and ultimately gave him that (very contagious) entrepreneurial bug? You bet.
With a renewed appetite for fresh opportunities, he left the big city hustle behind for greener pastures (and bluer oceans) on the west coast.
What my life was going to be was not just where I was from. It's where I was going to go.

Vincent Mastrangelo
Getting Down to Business
The idea for a new business came about from just a kernel of an idea: "What if we could make kids' car seats a more pleasant experience?" Anyone who has ever been within earshot of a human child knows that getting little ones in the car resembles something close to small alligator wrangling.
The idea began to take shape as a mission – How can we make safety…fun? – which in turn paved the way for a business to be born: KidsEmbrace.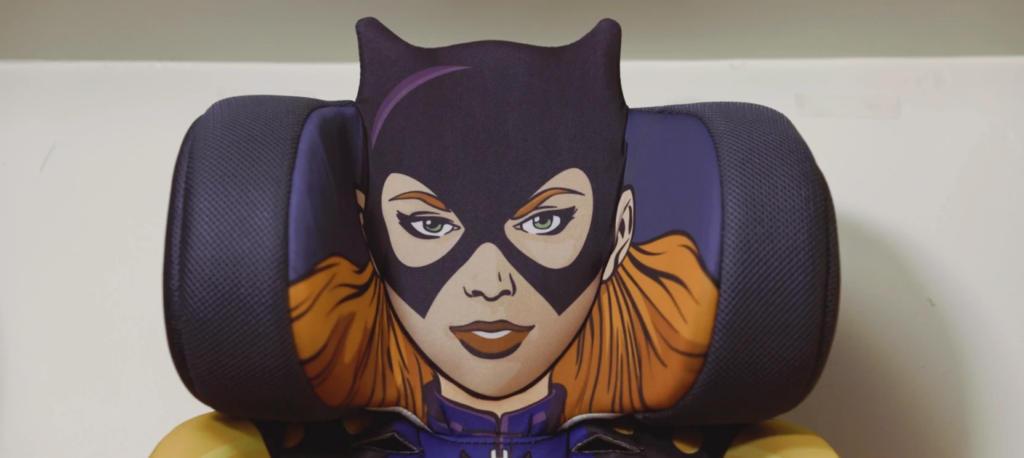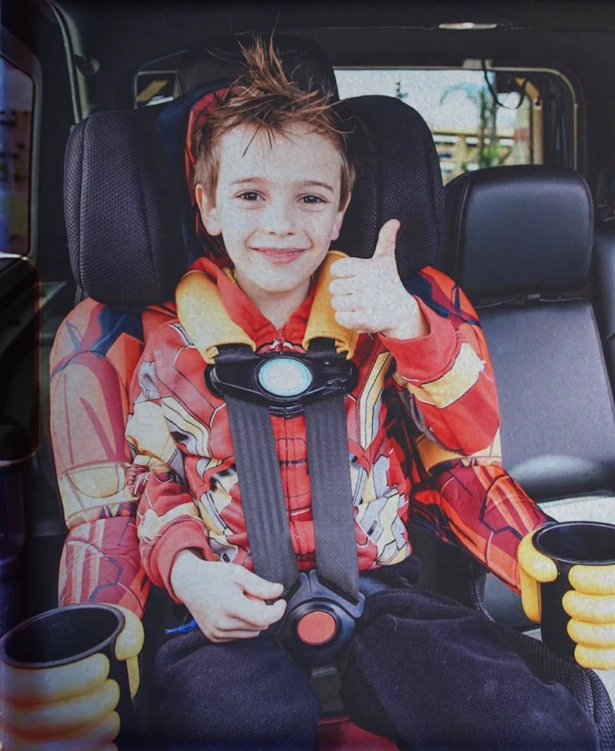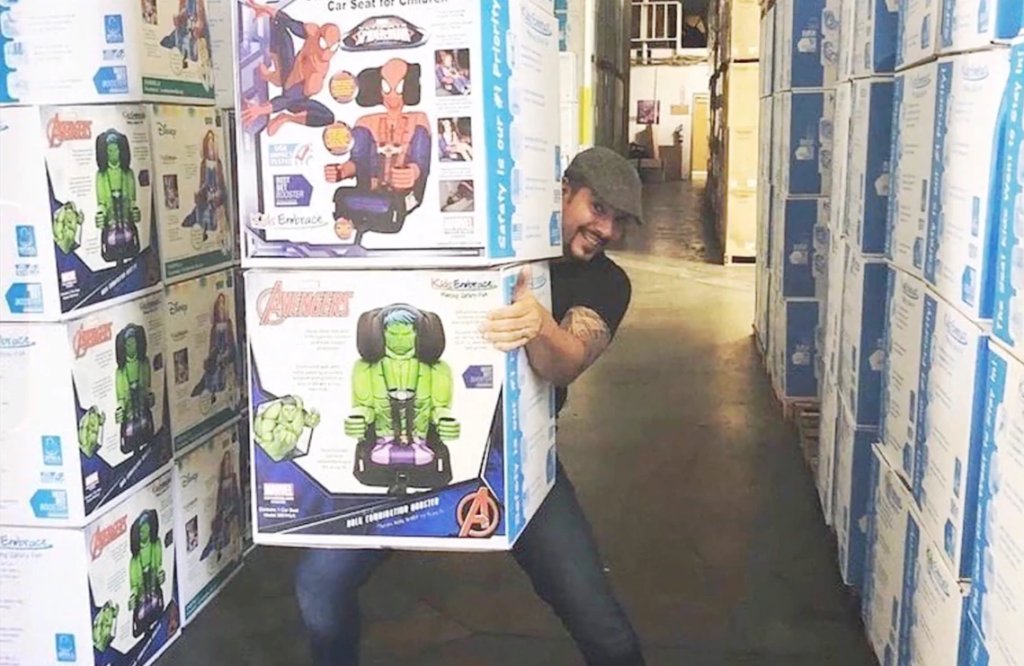 KidsEmbrace set out to promote children's safety by making the car seat experience fun (and therefore much more approachable for kids), all while keeping parents less distracted (and let's face it, much happier in the process).
But it wasn't without its hurdles. 16 hour days, sacrificing time away from his daughter (and absolute superhero of a wife), traveling to trade shows. The amount of time the business was stealing from his family left Vincent looking for a new approach. Instead of giving up, he got creative.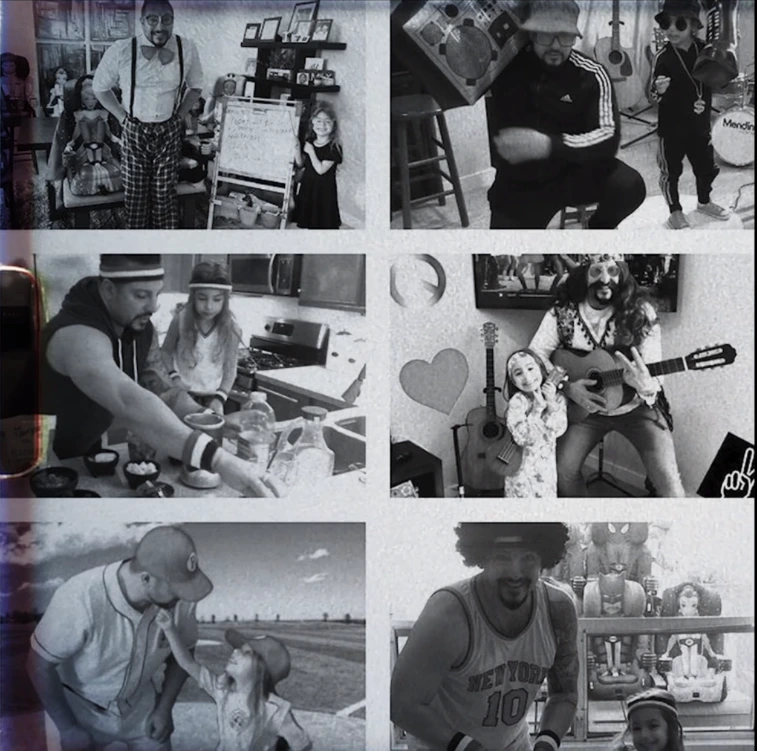 Determined to make up for lost time, Vincent placed a renewed focus on what it means to own a "Family Business." Specifically bringing the business to the family. Soon enough Vincent's daughter was more involved in his life, effectively acting as a very eager prototyping partner in product development (and tons of fun with dad).
But the family doesn't stop with blood. KidsEmbrace extends family values. Believing no one person is more important than another, always fighting for each other regardless of when you clock in or out, the power of second chances. These are the values that allowed KidsEmbrace to stay united as a family and thrive as a business when the COVID pandemic took over the world.
Vincent is living proof that passion, patience, and persistence is a cocktail made for success… and more importantly, happiness.
Every Day Like Christmas Morning
Now, Vincent is fortunate enough to go beyond being a business owner. He is a board member for Raise a Child, an organization that focuses on building loving families for adopted children. He also has the opportunity to help advise on charity work, building orphanages in Mexico.
These endeavors not only give Vincent an avenue to give back to the communities and causes closest to his heart but open up countless new opportunities for others stuck in their "bubble" to go on to something greater than themselves.
From a carpet store in Queens to an internationally successful car seat business.
From a life of baseball to a team of his own with a beautiful wife and daughter.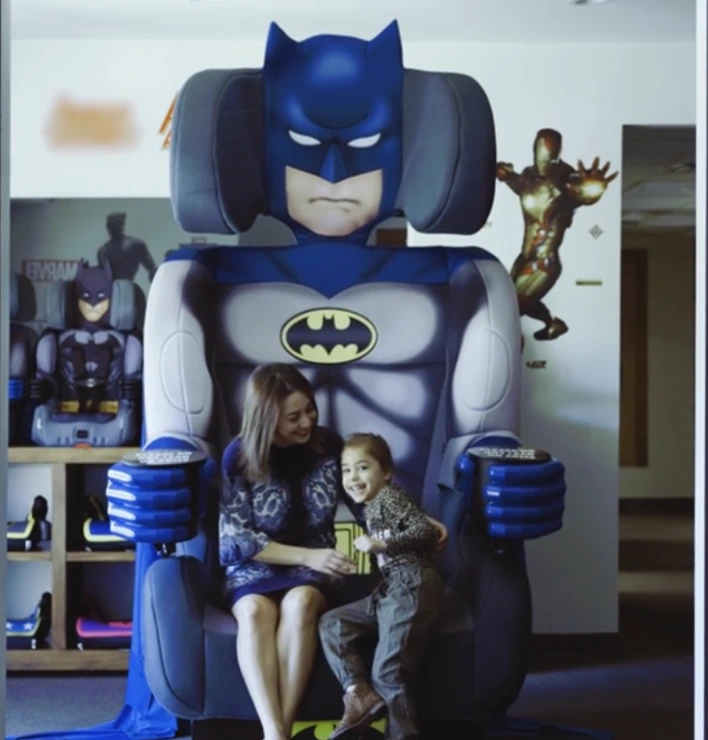 It would be the understatement of the century to say that Vincent struck gold when it comes to the fabled work/life balance.
Oh, and over $50 million in global sales is pretty cool too.
Instead of staying up at night stressing about the next day of "work" or squeezing in more time for the things he loves, Vincent gets to stay up at night in the excitement of, not what he has to do, but what he gets to do.
And at the end of the day, isn't that what we're all after?
---
New episodes of Elevate will release weekly on Thursdays through August 5th, 2021. Catch up here!