ELEVATE Episode 2: Why the "E" in E-Commerce May Stand for Empowerment
It's time for Elevate Episode 2 - the tale of a big dreamer from Romania who muscled her way to happiness and success.
Updated on: July 23, 2021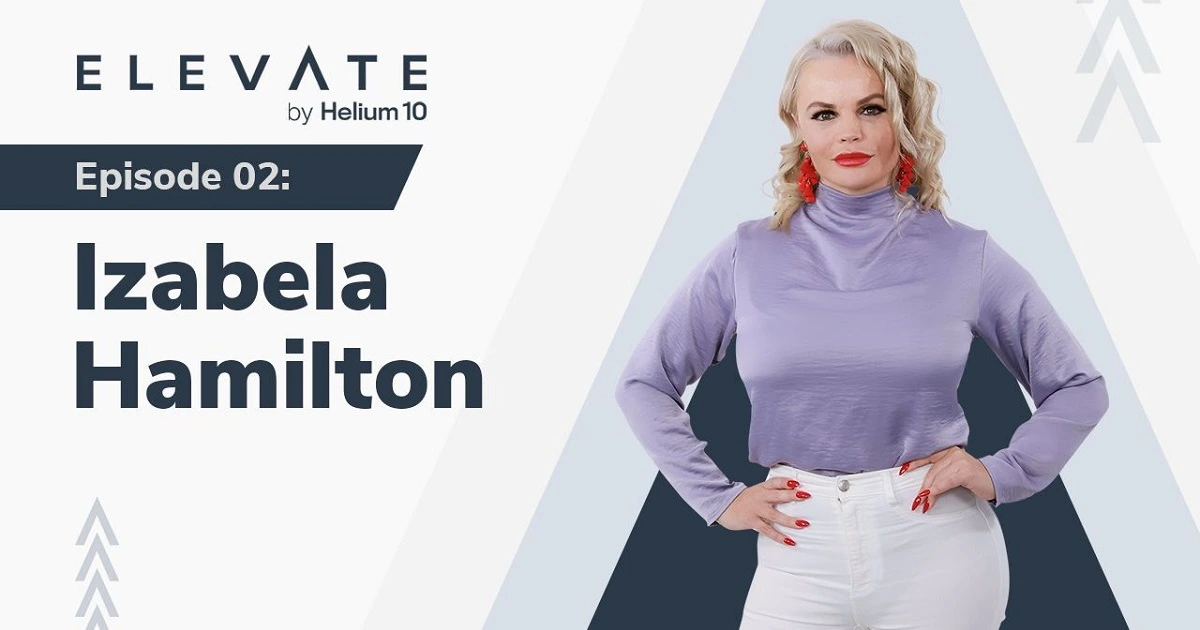 In Episode 1 of Elevate we introduced you to an inexperienced Queens-born carpet salesman who left the big city for greener pastures, and in the process, wrote his own family-first e-commerce success story.
It's time for Episode 2 – the tale of a big dreamer from a third-world country who, with nothing more than a hardworking attitude, muscled her way to happiness and success.
What is Elevate?
Elevate is a four-episode docu-series filmed and produced by Helium 10 profiling four Amazon sellers, their humble beginnings, and their wildly different paths to becoming successful online business owners.
Did you miss Episode 1? We got you covered. Get refreshed here!
Already Decided to Start Selling? Great! Here's what's next…
Project X: A real-world case study, walking new sellers through each and every step of starting their Amazon business.
Freedom Ticket: THE Amazon seller course, organized in weekly modules, led by million-dollar seller Kevin King.
Amazon Seller Tools for entrepreneurs of every stage.
We're highlighting, interviewing, and celebrating four, real Helium 10 users-turned Amazon success stories. We want you to experience their journeys through their eyes, in their words.
It is possible to start an online business, regardless of where you come from or whether or not you have a college degree. More than that, with Elevate we want to illustrate that it's (very) possible to start a successful online business. One that grows well beyond Amazon, and in the process forever redefines what the word "job" means to you.
Afraid to Start = Afraid to Fail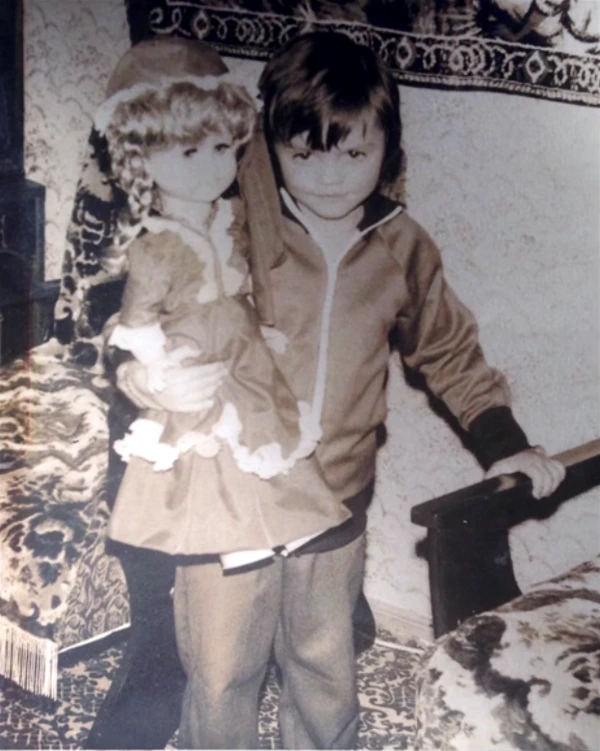 Born and raised in Romania to hard-working parents, one of Izabela's very first hurdles early in life was one many of us face and few find a way to overcome. The challenge of breaking tradition.

Graduate school, work a 9-5 factory job, get married. Wash, rinse… continue rinsing.
Like many of us, Izabela went through high school with one eye set on college and the other (rightfully) distracted with things like her social life, daydreaming about her future, and how she would eventually carve her own path along the way. She couldn't help but wonder "Why are we all sitting in an office for 8 hours every day when we could be getting the same amount of work done in 2 hours somewhere else." Why not online?
From only a seed of curiosity, Izabela had inadvertently sparked a fire, vividly illuminated something that looked an awful lot like the American Dream.
Something to Call Her Own
While working as a government employee for the US embassy, Izabela noticed the only company that could get shipments to her, often in foreign countries, was Amazon. Naturally, her already-burning ambitions to break the 9-5 work cycle met this realization with the satisfying emotional "click" that often accompanies passion-related epiphanies.
After doing some light research into Amazon, Izabela stumbled upon a pivotal piece of information. The products being sold on Amazon are not limited to "Amazon products."
Third-party sellers (independent entrepreneurs) can in fact open their own online storefront, create a brand, and sell their products.
While becoming an independent Amazon seller has proven to be one of the most successful career moves for many over the last 10 years, more than ever after the world's tumultuous 2020, Izabela wanted to find an even fresher approach. More specifically, she realized the one thing most Amazon sellers needed help with wasn't finding their product, but rather making sure their product was seen within Amazon search results.
Much of the time, if it's seen, it sells.
So, instead of throwing her time into competing in a product niche of her own, she decided to make a business out of making businesses.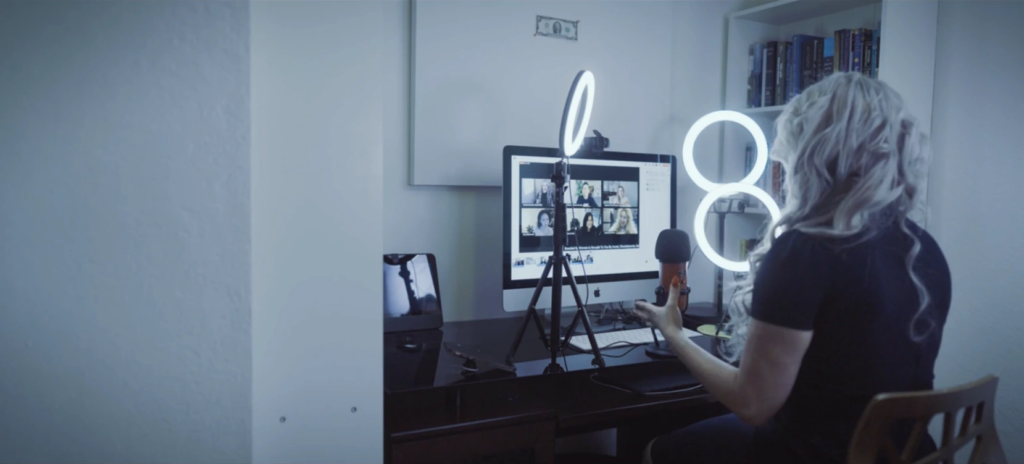 Enter RankBell, Izabela's concierge Amazon ranking service, aimed at helping online sellers gain more visibility, optimize their product listings, and ultimately grow their sales by ensuring their product shows up on page one of search results.
After a year of brick-and-mortar shutdowns and people working from home during the COVID-19 pandemic, Izabela quickly realized two things.
E-commerce is a low-cost, accessible option to create a second income… all without formal business training.
After the "COVID Crash Course" of 2020, doing business online has proven itself to be the future of all business, period.
Since 2015, RankBell has helped more than 10,000 Amazon sellers around the world and continues to support entrepreneurs in realizing their own dreams rather than being an employee working towards someone else's.
More Than Just a Quick Buck
Starting a business is one thing. Changing business is another entirely.
Having spent years looking up to and following in the footsteps of female business pioneers like Sara Blakely (Spanx) and Oprah (…Oprah), Izabela realized she wanted that same empowerment in her business community. This is the foundation that Branded by Women builds on: inspiring and equipping female entrepreneurs with the know-how needed to thrive in their online business ventures.
Branded by Women is an annual virtual summit created by women for women. With prominent guest speakers from within the industry sharing their experiences and interactive Q&A panels, Branded by Women is spearheading female entrepreneurship to help share stories, inspire action, and give new sellers the leg up they need to grow a business… all from the comfort of their living room.
Topics include:
How to create a valuable and scalable Amazon business
The importance and value of coaching and mentorship
Embracing humor and boldness to create unforgettable marketing
Navigating a "male-dominated industry" and how that can lead to opportunity
Many more (seriously, this event is massive)
At the end of the day, Izabela set out to start a business, did just that, then nourished it into an e-commerce movement.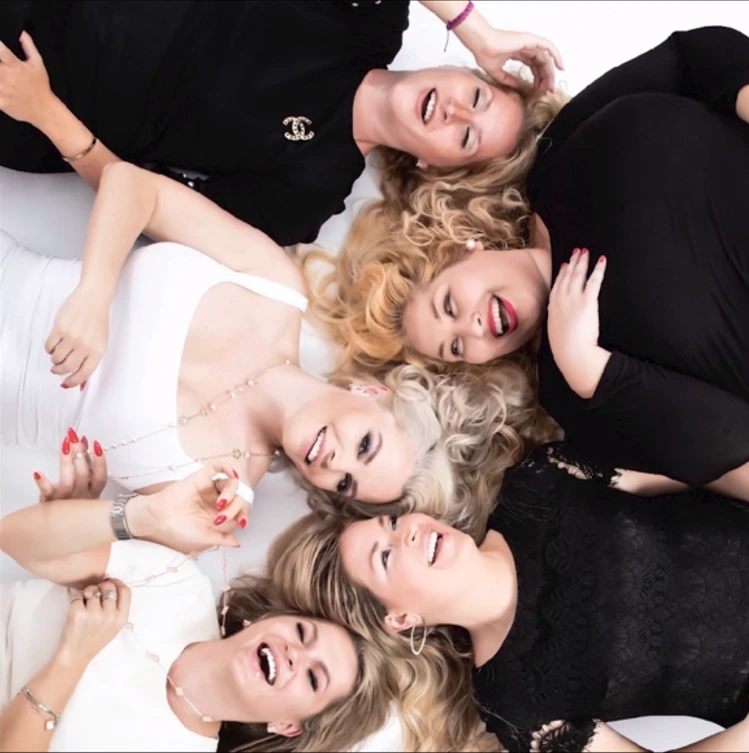 The single biggest barrier to starting an online business in 2021 is the lack of confidence. Confidence in your level of education, confidence in your business experience, confidence in simply starting something you've never done before. These doubts are understandable… they're normal.
But doubts are abstract; difficult to fully understand.
The moment you jump into your life's driver seat, whether it's taking an Amazon seller course or simply attending an online conference – that's the moment those doubts become challenges. And all challenges, while no walk in the park, are concrete in nature and have actionable solutions.
If a Romanian immigrant can come to America with nothing more than a laptop and $100, start her own business, and stick with it (even through a global pandemic), trust us… you can too. If you're reading this using a wi-fi connection and have $1,000 of start-up cash, you are already much more ahead of the game than you think.
Our only advice beyond that? Find a reason to love what you do every single day.