Use Helium 10's Data to Learn What to Sell on Amazon this Christmas
Creating success over Christmas will allow Amazon sellers to either keep their Amazon side-hustle going, or perhaps level-up and scale their business.
Updated on: August 9, 2022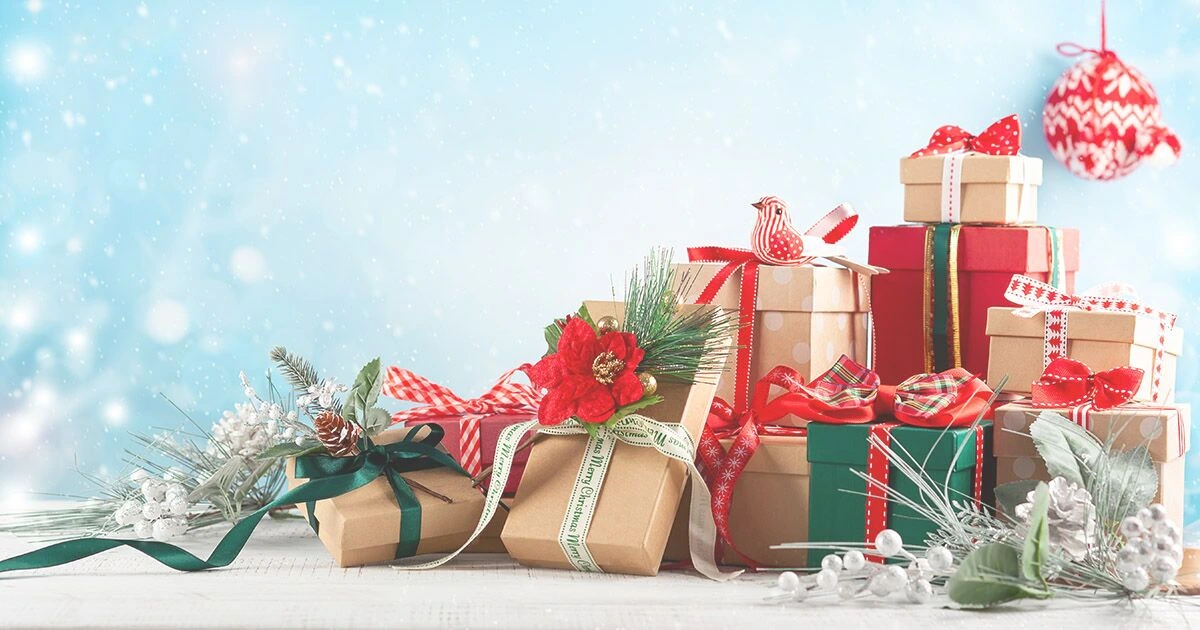 Product research is product research.

Well, not exactly.

There's a reason why the Amazon sellers that thrive over the holidays are a little like the old-timers that I used to enjoy watching sneak around the dark primordial forests in northern Italy.

Both mushroom and truffle hunting are serious business in those ancient towns, and everyone has their favorite techniques as well as long-held, highly secret locations for locating the sought-after fungi.

Here's why.

Holidays seem like they take forever to arrive but once upon us, are gone in a flash.

These anxiously awaited seasonal activities by their very nature tend to dramatically increase the magnitude of an event. The importance, the excitement, and the weight of failure are all exaggerated by the briefness of the moment.

The major holidays only come around once a year, and for many sellers on Amazon, that's the time and place where they are going to make enough money to allow themselves to either keep their Amazon side-hustle going, or perhaps level-up and scale their business to new heights.

But, successfully selling at Christmas is a complicated balancing act.

What's necessary is to find the answer to two main questions.

First; what are this year's hot products?
A quick search on Google for the top holiday products on Amazon in 2018 brings back a list that looks like this:

The new Echo Dot
Carhartt clothing
Bose QuietComfort 35 Wireless Headphones
Fire TV Stick 4K with Alexa remote
Ring Video Doorbell 2
iRobot Roomba 690
If you're not seeing a product that you're likely to try to sell on Amazon, you're not alone.
Here's where Helium 10's Black Box tool comes in.
You don't want to spend the time, energy and most of all, money required in order to battle with these eCommerce titans.
There's still a lot of money to be made in swimming with (and competing with) a much smaller, more humble pool of Amazon sellers.
What you are going to want to do is to put one of the under-used abilities of Helium 10's Black Box tool to work for you.
If you've used Black Box's smart advanced filters you know that you can uncover winning products based on your exact needs and preferences.
You can search by product category, estimated monthly sales revenue, price, weight, review rating, number of images, and more.
But in this case, what you want to do is to search specifically for the peak Christmas holiday months in order to get a sense of what items surge in popularity at that time.
Then, it's time to try to find that soft middle-ground that Kevin King talks about.
You know that you don't want to do battle with Apple, Amazon and Bose. At the same time, you want the monthly revenue to warrant the amount of effort that you are going to put into launching your new product.
Here's how you are going to thread that particular needle:
If you're a Helium 10 member already, open Black Box.
If you aren't, now's a perfect time to try it for free. Just navigate to https://www.helium10.com/tools/ and sign up for a free trial.
At this point, you need to consider if there are any personal modifiers that will affect your product choices.
Is there something that you have a great deal of knowledge about?
Is there a product with which you have the opportunity to control the supply chain in some way?
And of course, you'll want to look at the sourcing costs and see what's in your budget.
For this example, using the available filters, I'm going to search for a product that retails for less than $30, has at least $50,000 per month in revenue and receives a review rating below 4.0. That will allow me to zero in on those popular middle-of-the-road products that are purchased in sufficient quantity but based on the reviews, have room for improvement.
Here's the important part.
In the advanced window, I'll apply two filters to that will give me a clearer idea of what happens over the peak holiday selling period.
For the sake of this blog post, I've chosen December 2018, but there's something to be learned from October and November as well. This is a science, but for all intents and purposes, selling on Amazon is a moving target.
I'm also going to filter for only the products that have seen a 1000% increase in sales in the previous 90 days to look closely at intensity of the product's rise in seasonal popularity.
Once I get my list of products, I'm going to look at the Sort by menu, and select Monthly Revenue from Low to High
That's going to give me a look in order at some of the products that are trending at my level of ability to sell them on Amazon.
Here's one I've chosen to take a closer look at
Here you can see how the product has risen in the months before the holidays
This is just one example. What makes using Helium 10's Black Box in this way so interesting is the ability to move around, fine tune the search to a particular category, or pull back and get a view for 10,000 feet above.
It is very much like how trying to take a good photograph of the Grand Canyon is nearly impossible. What makes the entire view so amazing is the scenery on both sides of you as well as behind you.
In both cases, it's a matter of perspective.
At the very beginning of this blog post I spoke of needing to answer two questions in order to be successful on Amazon over the holidays.
Now you're going to use the skills you already have in place.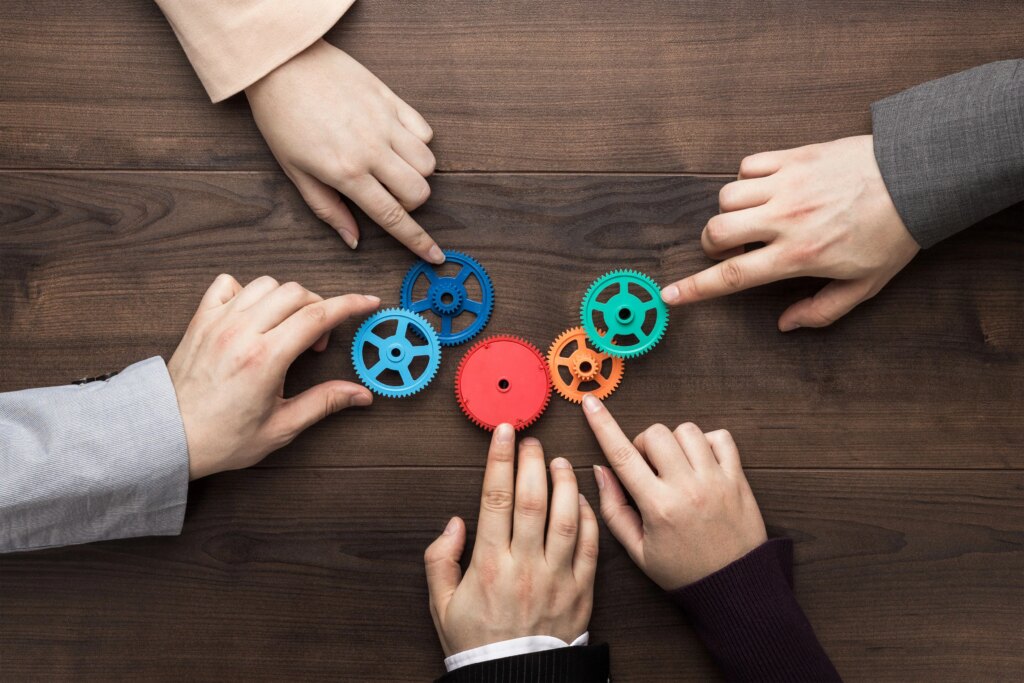 The second question involves trying to get a sense of in what way the products that sell on Amazon the other 10 months of the year transform during the busiest 2 months of the year.
A great deal of your success over the holidays will have to do with Amazon selling skills that you use all year long.

Successfully selling at Christmas is a result of eCommerce collectivism. Different parts of a winning strategy that really thrive when used together.
With a few exceptions, you are probably going to be marketing a product that also sells during the rest of the year. What is going to make your product seasonally special, is the way that the product reacts to the season.
Do people simply buy more of it?
Do buyers look for holiday themed versions of existing products?
Are buyers willing to spend more money for a "luxury item" over the holidays?
The answer to these three questions is probably yes.

Another way that everyday products change over the Holidays is the importance of your advertising, social media presence, seasonal SEO strategy, back-end maintenance and social awareness.

Concentrate on mobile platforms.
As the holiday sales season approaches you need to redouble your efforts to be certain that your listings are optimized for a mobile platform.
That's a good way to make sure that your customers take you with them when they go shopping.

On the mobile platform, Amazon only displays the first 75 characters of your title, compared to the 120 characters allotted on desktop. Amazon recommends a 50 word limit.
Be sure to place your main keywords at the front of your title and use bolding at the beginning of sentences and bullet points to draw attention and highlight key words, phrases, and sentences.
This will help to create a visually attractive path for the shopper to quickly peruse the listing.
Make sure to incorporate A+ Content (formerly Enhanced Brand Content) into your listings. A key advantage of A+ is that it displays exceptionally well on mobile.

Your potential customers will be looking at your product photos on a very small screen. That's one main reason that your images should be close up and ultra-high quality. Shoppers will want to be able to see the product from multiple angles, and be able to zoom in for close-ups.

Pay close attention to your SEO.
Not only can a great holiday SEO plan that optimizes for promotional keywords help reduce the amount of money that you need to budget on PPC advertising, it will also improve your overall performance through marketing channels such as Instagram, and Facebook.
Promotional keywords will help to make Google, Amazon and potential customers aware of your brand and products.

During the holidays, there is a dramatic increase in the relevancy of long tail keywords that rely on terms like "sale", "discount", "offer", "coupon", "cheap", and "deal".
Engage with your potential customers on social media.
This is the time of the year that people are more social than ever. Make sure that you take advantage of it with a social media advertising campaign.
"Likes" are always fun to get.
More importantly, making your target audience aware of your product and brand from your posts and other online interactions with your Instagram, Facebook, Snapchat and other social media channels are the best way to gain the social proof that is a "golden" eCommerce currency.
Now's a perfect time to show that you care.
For many reasons the holiday season is the perfect time to put into place a charitable marketing program that resonates with both you and your brand's values and that might promote the use of your product.
In one of the latest Serious Sellers Podcasts, Helium 10's Director of Training and Customer Success, Bradley Sutton interviewed 8-figure Amazon seller and business consultant, Norm Farrar who spoke about how a societal outreach isn't just the right thing to do, it's also a great way to increase your product's perceived value.
Committing to a way to support one of your favorite charities that aligns with your values is a great way to not only make your social consciousness clear, it might very well encourage your prospective buyers to also participate.
Any increase in your perceived value or sales is a very nice additional "accidental" bonus.

Now, here's the tricky part.
The balancing act that you and every other successful Amazon seller will go through is charting the trends over time, understanding the seasonal rhythm, then finding a product that you can source quickly enough to match the holiday demand.
One thing I'm sure of is that Helium 10 will make every element of that equation easier and infinitely more accurate.