BIG Amazon News: Black Friday 2018 Deadline & Amazing FBA Deal!
Amazon made some big announcements about Black Friday 2018, Cyber Monday 2018, and a special promotional Amazon FBA deal for new products for the holidays.
Updated on: November 12, 2019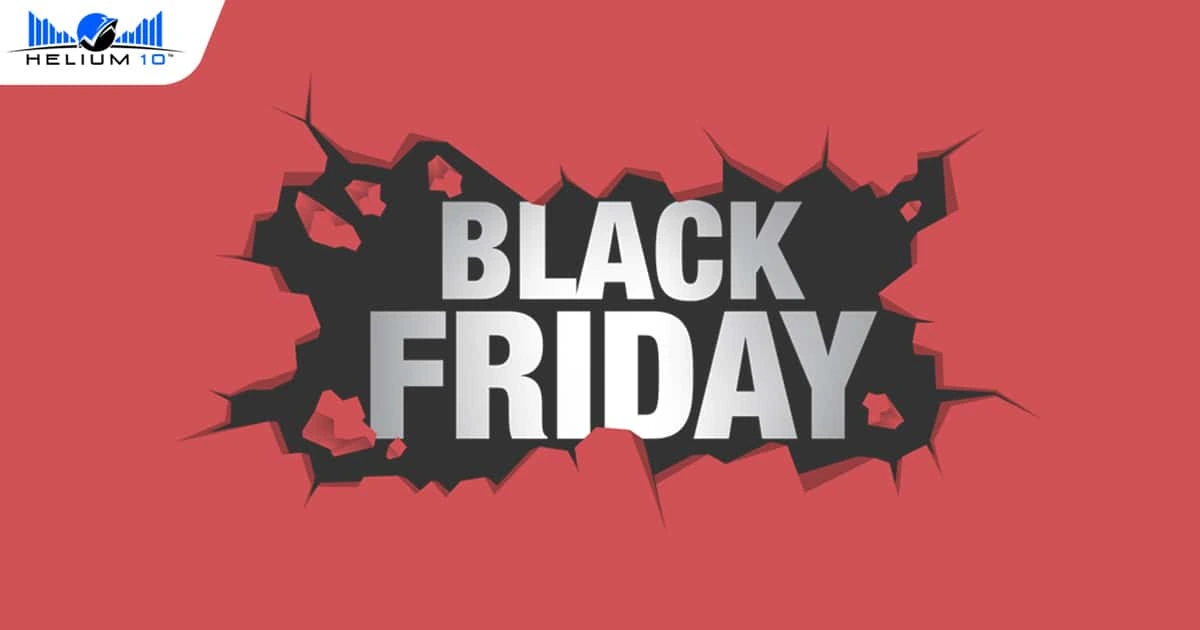 Amazon made some big announcements this weekend, including things about Black Friday 2018, Cyber Monday 2018, and special promotional deal Amazon is offering to sellers with new products during this holiday season!
Deadlines for Cyber Monday and Black Friday 2018
Are you gearing up for Black Friday 2018 sales yet?
Q4 often brings the most lucrative time for most Amazon sellers due to the back-to-back holiday season of Black Friday, Cyber Monday, and holiday sales. However, as most sellers know, the caveat for using Amazon FBA is that Black Friday, Cyber Monday, and holiday inventory needs to be in by a certain date to be accepted and processed by fulfillment centers.
Amazon has released its FBA deadlines for Black Friday 2018 and the holiday season:
| | |
| --- | --- |
| Key Shopping Dates | Inventory Deadline |
| For Black Friday 2018 | November 5th, 2018 |
| For Cyber Monday 2018 | November 5th, 2018 |
| For Christmas/Holidays 2018 | December 5th, 2018 |
Amazon has confirmed these dates in sending out a notice: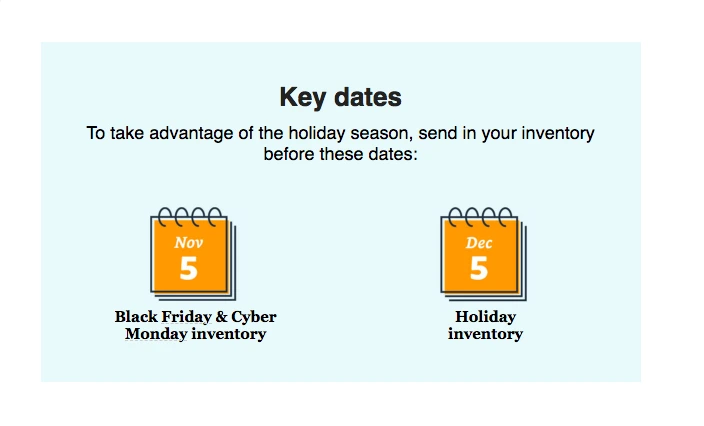 If you haven't begun ordering your inventory for these big Q4 days, now is the time!
Special Amazon FBA Deal for New Products
Amazon loves to bring new products to its marketplaces and is now offering a great offer for sellers who offer new products via FBA.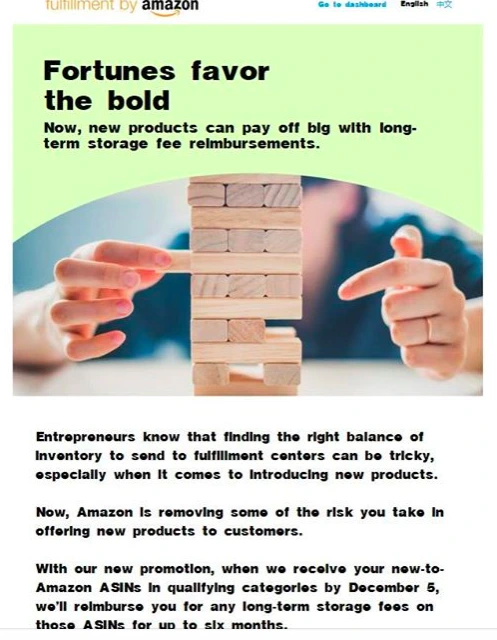 The Amazon message reads, "When we receive your new-to-Amazon ASINs in qualifying categories by December 5th, we'll reimburse you for any long-term storage fees on those ASINs for up to six months."
If there was ever a good time to launch a product via Amazon FBA, it is now!
As many sellers know, Amazon raised its long-term storage fees this year, which some found discouraging. In wanting to keep new and innovative products gracing its platform, Amazon is willing to virtually wave storage fees of new products. This move could be a way to encourage new sellers to make the move to Amazon or prompt existing sellers to start offering more.
Be sure to keep an eye on your Amazon Seller Central account for more updates on this deal and product requirement criteria to be eligible.