Amazon Video Feature Beta Comes to Seller Central
An Amazon video beta was released to select sellers in anticipation for a full release that will allow a promo video to be included in product listings.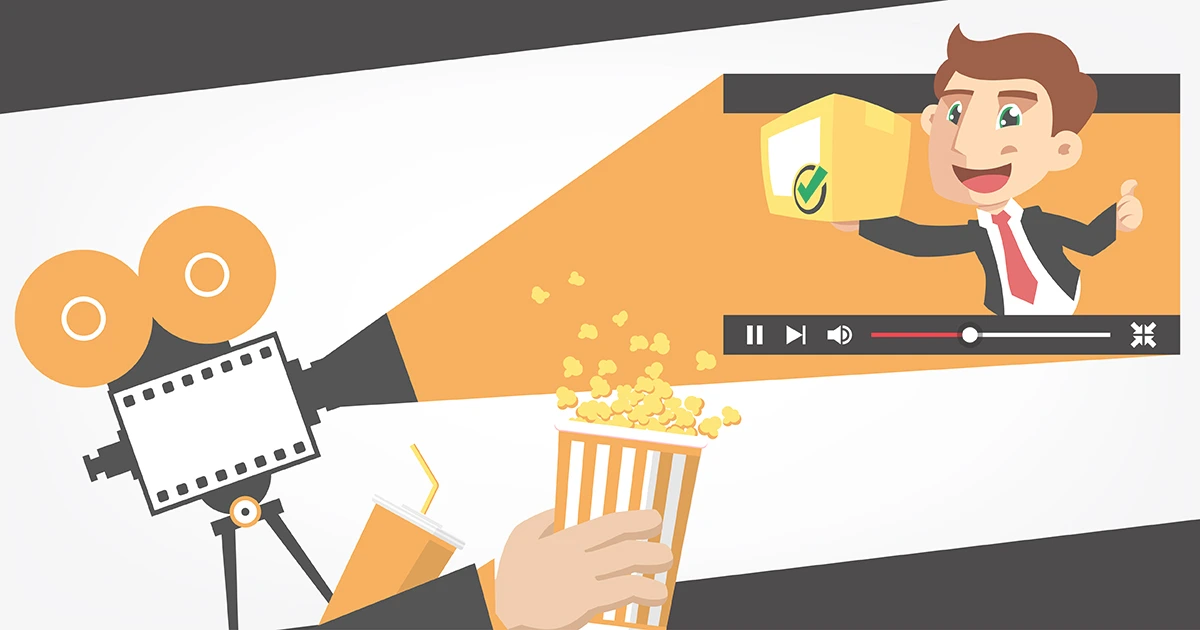 An Amazon video feature has been released in beta to a selected group that allows 3rd party sellers to add video content to product listings, and will possibly be released en masse soon.
Great news for Amazon sellers who have always wanted an Amazon video feature! Sellers will finally be able to post promotional videos within product listings. The company has released a beta of the long-awaited option to a select group of Amazon sellers for a trial period to identify bugs and fixes. Amazon is expected to roll out a full version of the video feature once they have collected sufficient data to perfect the new option and provide the best experience possible.
The new Seller Central video option will be accessible from the Enhanced Brand Content page under the Advertising tab. According to Amazon, the video feature will have two possible placements: within the main image block area and the related video shorts widget.
Right now, the only real catches are that each listing can only support one video, and all ASINs that utilize the Amazon video feature will have to be offered by a registered 3rd-party brand enrolled in the Amazon Brand Registry.
For an initial launch, that's not too bad considering that video has a much higher likelihood of getting conversions over just standard text. Consider these statistics:
65% of viewers watch more than 3/4 of a video (Syndacast)
Using video on a landing page increases conversion potential by 80%
4 out of 5 consumers believe that demo videos are helpful (Animoto)
Online shoppers are 81x more likely to purchase if they view demo videos (DMB Adobe)
4x as many customers would rather watch a video about a product than reading about it (Animoto)
Almost 2/3 of consumers prefer videos that are less than 60 seconds (Animoto)
52% of marketing professionals worldwide agree that video has the best ROI of all content types (Syndacast)
On average, people spend 6x more time on pages with video than without (Wistia)
No longer do sellers have to link out to their YouTube channel and have customers navigate away from their product-listing page. However, before you go making product videos, here is a list of content policy violations that Amazon wants you to avoid when using the Amazon video feature:
DON'T reference your company as a seller or distributor, or provide contact information
DON'T mention competitor's products or a
DON'T mention seller authorization; example: "product only sold by authorized resellers"
DON'T use pricing or promotional information like 'cheap, affordable, on-sale, etc.'
DON'T provide shipping information such as 'Free shipping,' or 'shipping timelines'
DON'T use boastful comments such as "top-selling product," "hottest item," or "#1 selling item"
DON'T provide time-sensitive product information like "on sale now," or "best new product of the year"
DON'T provide customer review information from Amazon or another site
DON'T add editorial or 3rd-party quotes from external sources such as magazines or television
DON'T provide any warranties or guarantees such as 'satisfaction guaranteed, money back, etc.'
DON'T use logos of brands or organizations besides your own or multiple brand logos in your video
DON'T use web links or language that attempts to redirect to other sites within or outside of Amazon (including your other products)
DON'T suggest or mention products being used for criminal activity
DON'T use offensive or perverse content such as videos containing nudity, profanity, illegal activities, etc.
DON'T post videos for which you do not own the rights, leading to copyright infringement.
As for things that you should DO, here are the recommendations for your Amazon video specifications:
Upload the highest quality video files in one of the following formats: 3GP, AAC, AVI, FLV, MOV, MP4, or MPEG-2; Amazon currently cannot process Apple ProRes files
For thumbnail images, upload the highest quality image files in JPEG or PNG format. Orientation/aspect ratio: 16.9. Resolution: 1920×1080 (preferred), 1280×720 (minimum). Color Profile: RGB, DPI: 300 (preferred), 72 (minimum).
We will provide updates as new information becomes available on the Amazon video feature beta.
For more information on Amazon listing optimization and more Amazon FBA seller tips, check out our other great content on the Helium 10 blog.
To get all the latest news on everything Amazon FBA, subscribe to the AM/PM Podcast!