Amazon Seller's Product Sourcing in the New Year
Let's talk about the supply chain "perfect storm" and how e-commerce sellers should be prepared.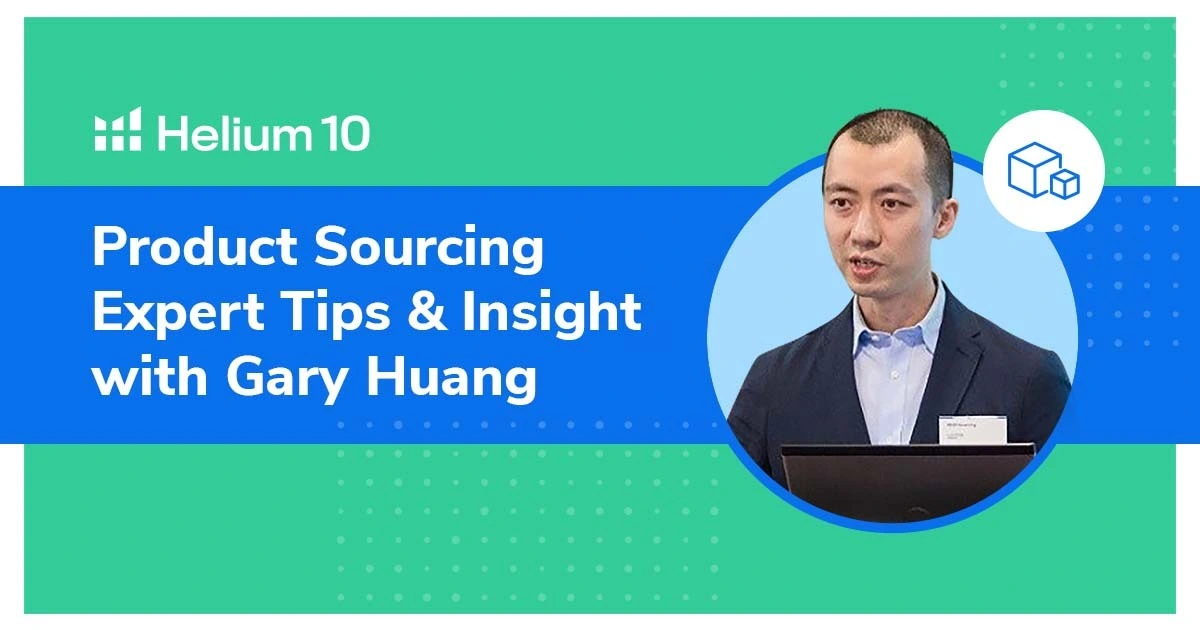 The holiday season has already begun in the States, but there is one more holiday season Amazon sellers need to think about in order to maintain profits after the US holiday season. It's Chinese New Year. Gary Huang is breaking everything down that you need to know in his latest four-part series on the supply chain "perfect storm." Huang does a great job addressing the currency supply chain fiasco as many Amazon sellers grapple with effects on costs and shipping time.
You can find Gary Huang's four-part video series at the bottom of this page.
What Amazon Sellers Need to Know About Chinese New Year
Chinese New Year (CNY) starts on February 1, 2022, and ends on February 15, 2022. It is the year of the Tiger and you don't want to let this holiday season bite your e-commerce business in the butt. Chinese Lunar New Year activities have started as early as three weeks before Chinese New Year's Eve (which is on January 31, 2022).
Mark your calendar:
Chinese New Year's Eve: January 31, 2022
Chinese New Year's Day: February 1, 2022
The Lantern Festival: February 15, 2022
Why is it important to your Amazon business?
CNY often results in at least seven days off of work for employees (as a public holiday, Chinese people will get January 31 – February 6, 2022) though celebrations can last for more than two weeks. Amazon sellers should expect a massive hangover as factories can shut down for up to three weeks. The Chinese new year shutdowns are usually followed by mass demand from businesses that, in return, take up to a minimum of two weeks' worth of delayed products.
Most Amazon sellers rely heavily on shipping and manufacturing businesses and because of that alone, the Chinese New Year shutdown is an event that we need to be prepared for in advance to avoid delays that could be catastrophic to our businesses. Even if you've been through this before, it's important to note that CNY in 2022 is 11 days earlier than it was in 2021. COVID-19 and other logistics challenges such as raw material shortages can have unexpected consequences across the supply chain.
What is going on with the Supply Chain?
Though e-commerce is booming with demand continuing to rise, the problem lies in the available supply. Currently, the average shipment from China to the US takes a ridiculous 73 days. Before the pandemic, sending a container from Shanghai to Los Angeles was around $2,000 and now we are seeing prices over $20,000.
How did we get here?
The stars have aligned creating the perfect e-commerce storm. Since the pandemic began in 2019, there has been a massive jump in consumer spending on physical products compared to spending on services (eating out, traveling, etc). This has been a good fortune for e-commerce sellers until the shipping containers were in the wrong places! In the early onset of the pandemic, the whole world was ordering PPE from China. So China was sending all of these PPE products in containers all over the world with no intention of return.
What can we do?
Consider shipping by air. Traditionally, shipping by air has been more expensive, but considering the wait times of shipping by boat, it might be worth your money.
Nearshoring from US, Mexico, Canada. There is no large body of water to travel through. Less wait time.
Raise your prices. As you are faced with an increase in freight and material/labor costs, this could be a good opportunity to adjust your prices accordingly. (This depends on your niche and your product.)
China vs. India vs. Mexico Sourcing
Why Source from China?
Pros: Very accessible with sites such as Alibaba; Very experienced when it comes to international trade; Fewer hiccups with this well-oiled trade machine
Cons: Excessively long lead time; Rising prices; Electricity outages
Why Source from Mexico?
Pros: Mexico is directly south of the US (No giant ocean to cross), No tariffs and no import duties (Free Trade Agreement)
Cons: Limited products; Difficult to source suppliers; Language barrier; Slower responses than China
Why Source from India?
Pros: Differentiate your products; Diversify your sourcing risk; No tariffs; Little competition from Indian sellers; Growing quickly
To learn more about trading through India check out: https://indiasourcing.net/
Cons: Longer Lead time (most things are handmade); Needs frequent communication; Quality control
The big takeaway is don't put all of your eggs in one basket. Thanks to the pandemic and other inconveniences, it is smart for all Amazon sellers to diversify their sourcing as much as possible. Ultimately, resilience and adaptability with today's and tomorrow's market are what sets successful Amazon sellers apart from their competitors.
To learn more about the Amazon Seller's "Perfect Storm" check out Gary Huang's video series:
Chinese New Year 2022: What You Need To Know As An E-Commerce Seller
Supply Chain Perfect Storm: What To Do As An E-Commerce Seller?
Opportunities (And Risks) – Sourcing in Mexico, China and India in 2022