Negative Feedback Up, Product Launches Down: The Latest COVID-19 and Amazon News
Read the May 2020 Amazon news updates to the coronavirus situation, including Prime Day 2020 delays, COVID-19 product search results, and more.
Updated on: June 25, 2020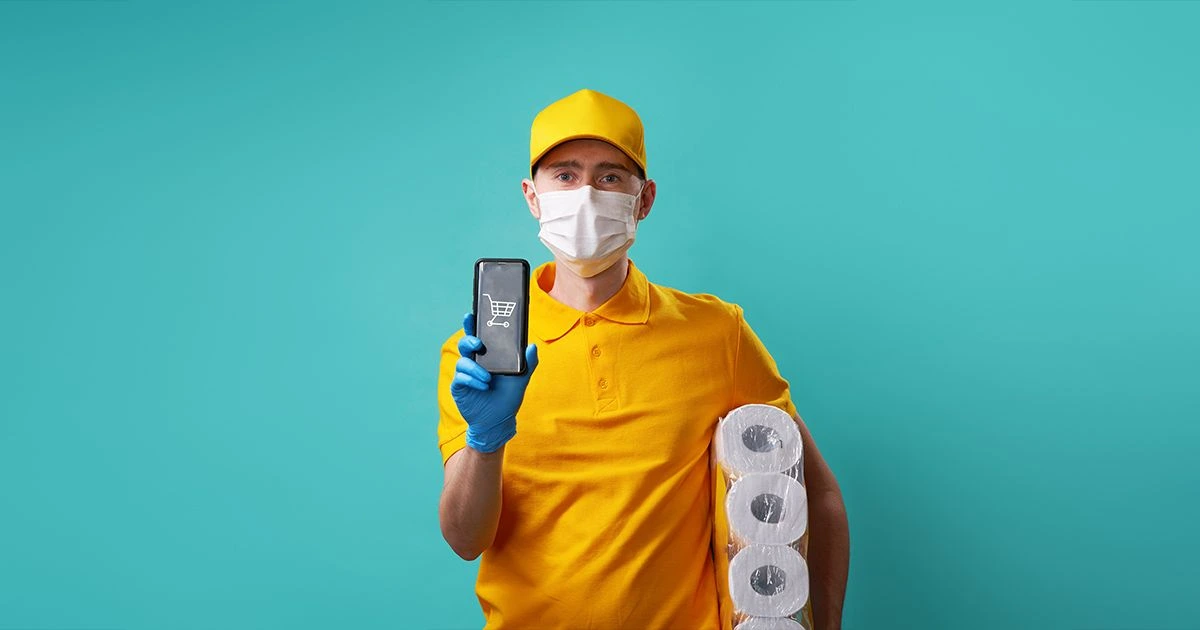 It's that time of the month again (no, not that one). That time during the great pandemic of 2020 where we look at COVID-related stuff going on in the Amazon and e-commerce world.
We're a few months into this ordeal now, meaning we're able to get a clearer and clearer "big picture" of the impact of the Coronavirus on Amazon. From supply chains to reviews, everything everywhere has been touched.
(Want to see the April version of this first to compare and contrast? Go here.)
Some interesting tidbits we've discovered:
The rate of negative seller feedback left by buyers has increased across all Amazon marketplaces
The rate of new product launches has fallen
Certain Coronavirus-related searches like "toilet paper" are finally decreasing, but others like "disinfectant wipes" are still increasing
Options like "Frequently Bought Together" and one-day Prime shipping are reappearing
Prime Day 2020 has been tentatively postponed until September
Does this mean normalcy is on the horizon? Maybe. I'm typically a cynical optimist, so I'm hesitant to make a sweeping call like that – but at least it looks like some welcome and familiar aspects of Amazon are returning.
Let's dive into what we've noticed this month.
Negative seller feedback more than doubled
This might sound like a bit of number fudging, but we're talking about negative seller feedback, NOT product reviews. And with shipping times slowing down dramatically from Amazon's typical one-day or even same-day options, impatient customers, not realizing that Amazon fulfills their Prime orders (and not you, unless you're doing seller-fulfilled Prime), started throwing tantrums.
We imagine it was even worse for those sellers who resorted to (or were already) doing FBM shipping – since customers spoiled by speedy Prime shipping resorted to ordering FBM items expecting two-day magic.
At any rate (see what we did there?), the rate of negative seller feedback left by customers has more than doubled.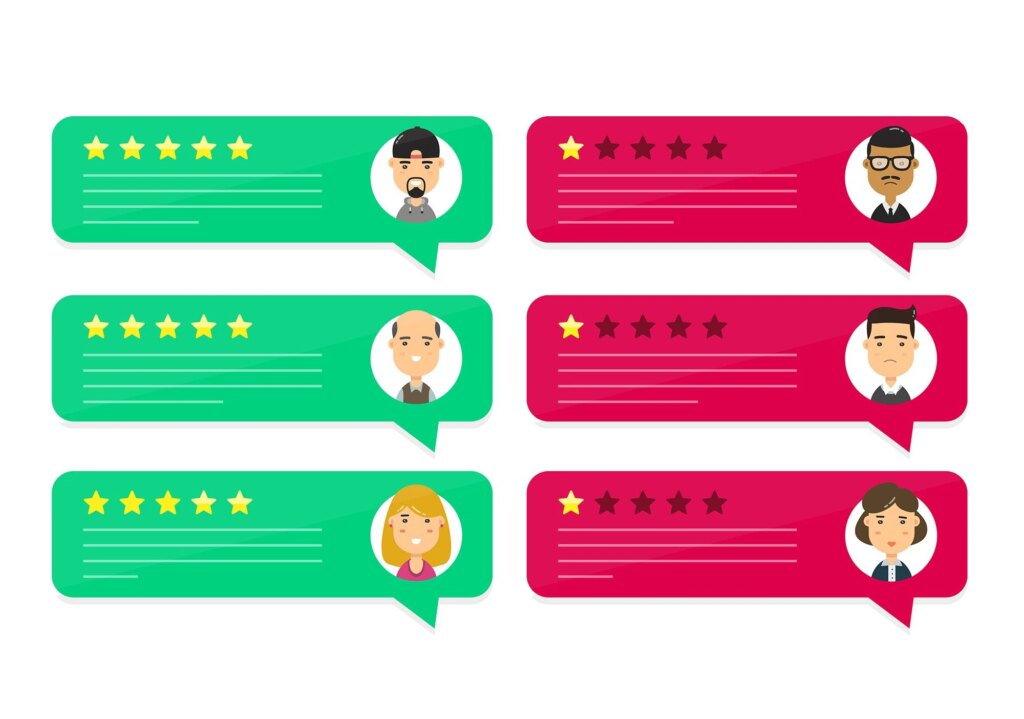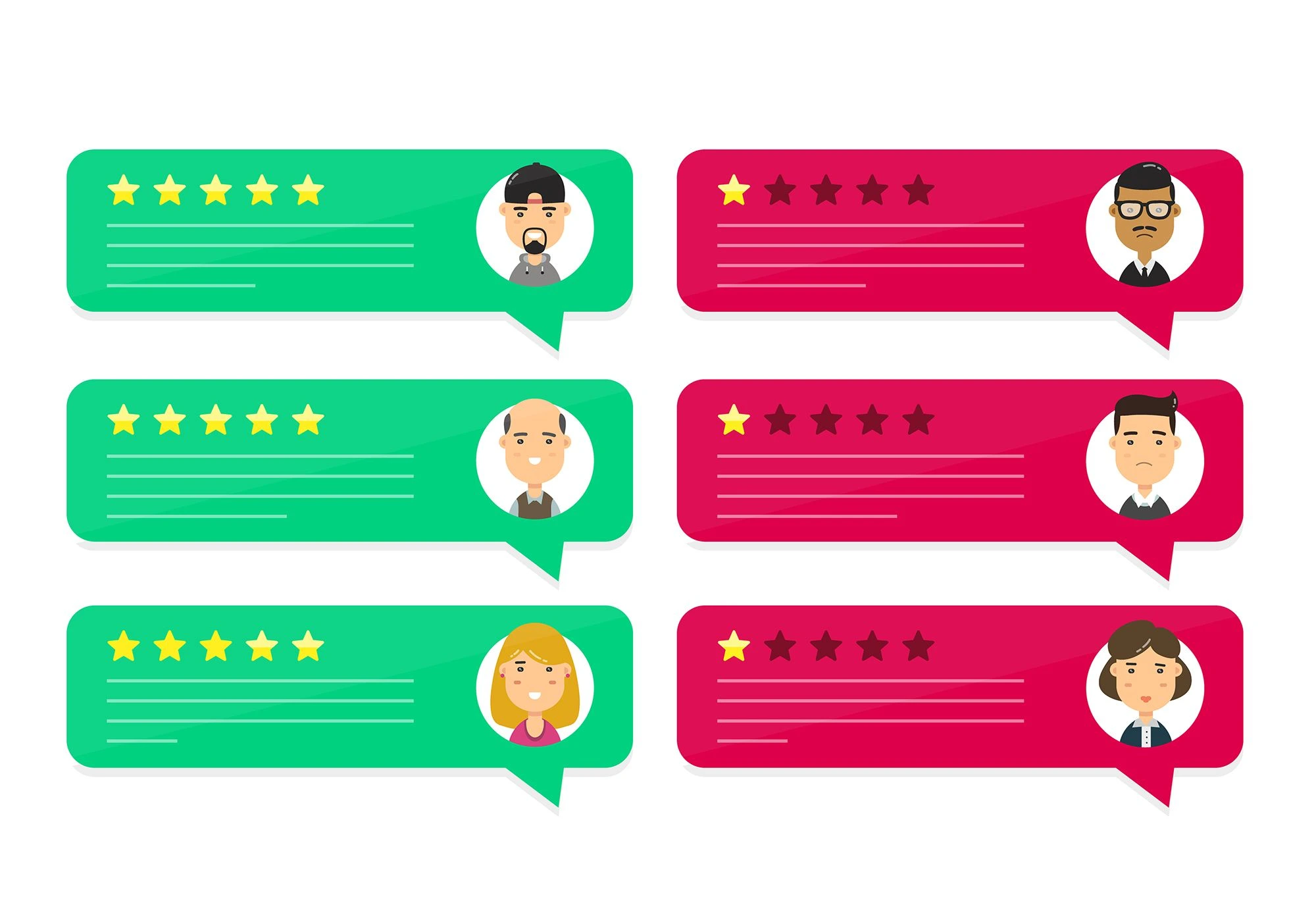 As most sellers know, feedback is about seller performance itself, not the product. So if you've been hit with negative seller feedback due to your FBA items being slow to ship, don't forget you can dispute that feedback and have it removed if the feedback is solely about shipping/delivery and Amazon customer service.
To request feedback removal, go to your Feedback Manager page, find the Order ID for the feedback you want to request removal for, then select "Request removal" under the Actions column.
Nine times out of ten, Amazon's bot will clean it up for you if it's invalid seller feedback that has to do with Amazon's FBA shipping speeds, delivery, or customer service.
New private label product launches have fallen
The rate of new product launches has noticeably fallen during the last couple of months. As any seller doing a private label business model knows, product launches are an investment in money and time.
Tracking the best-sellers lists in each product category is a data-driven way to get an idea of how many product launches are gaining traction, with new products constantly pushing out the 'weaker' competitors.
According to Marketplace Pulse, in the highly-competitive headphones category, "for the last two years, five brand-new products would enter the top 100 best-sellers list every day. That number has shrunk to zero recently."
In the gauntlet of private label competition, only a few products ever emerge from the white noise of samey products stuck in the oblivion of page 30 of the search results. Five a day doesn't sound like a lot of movement, but that's about 1.8k products passing through per year in just this one category. To go from that to nothing means new sellers (or new products from seasoned sellers) aren't taking the gamble during such an uncertain time.
No doubt April's temporary restriction on FBA products sellers could send to Amazon had some impact, but that restriction has reportedly since been lifted (let us know if you're still being impacted by it).
COVID-19-related product searches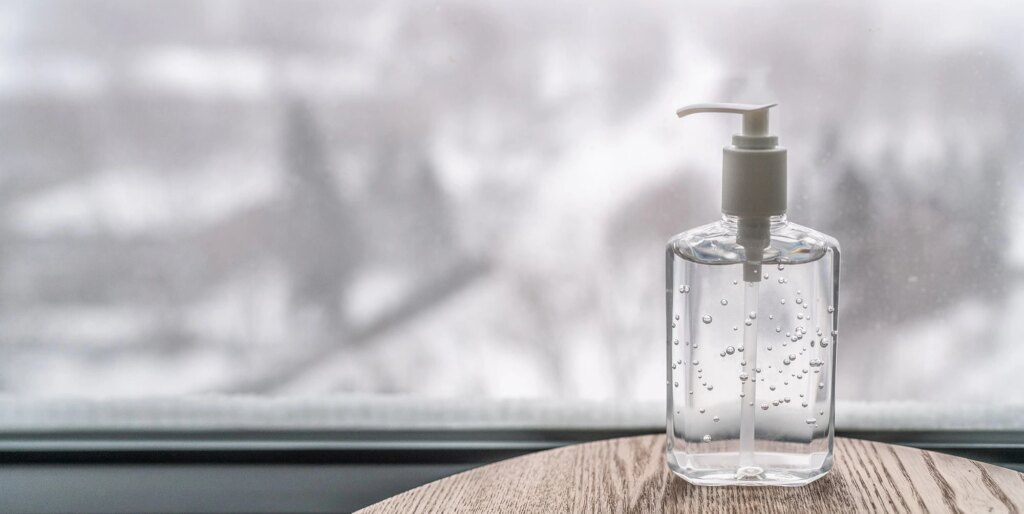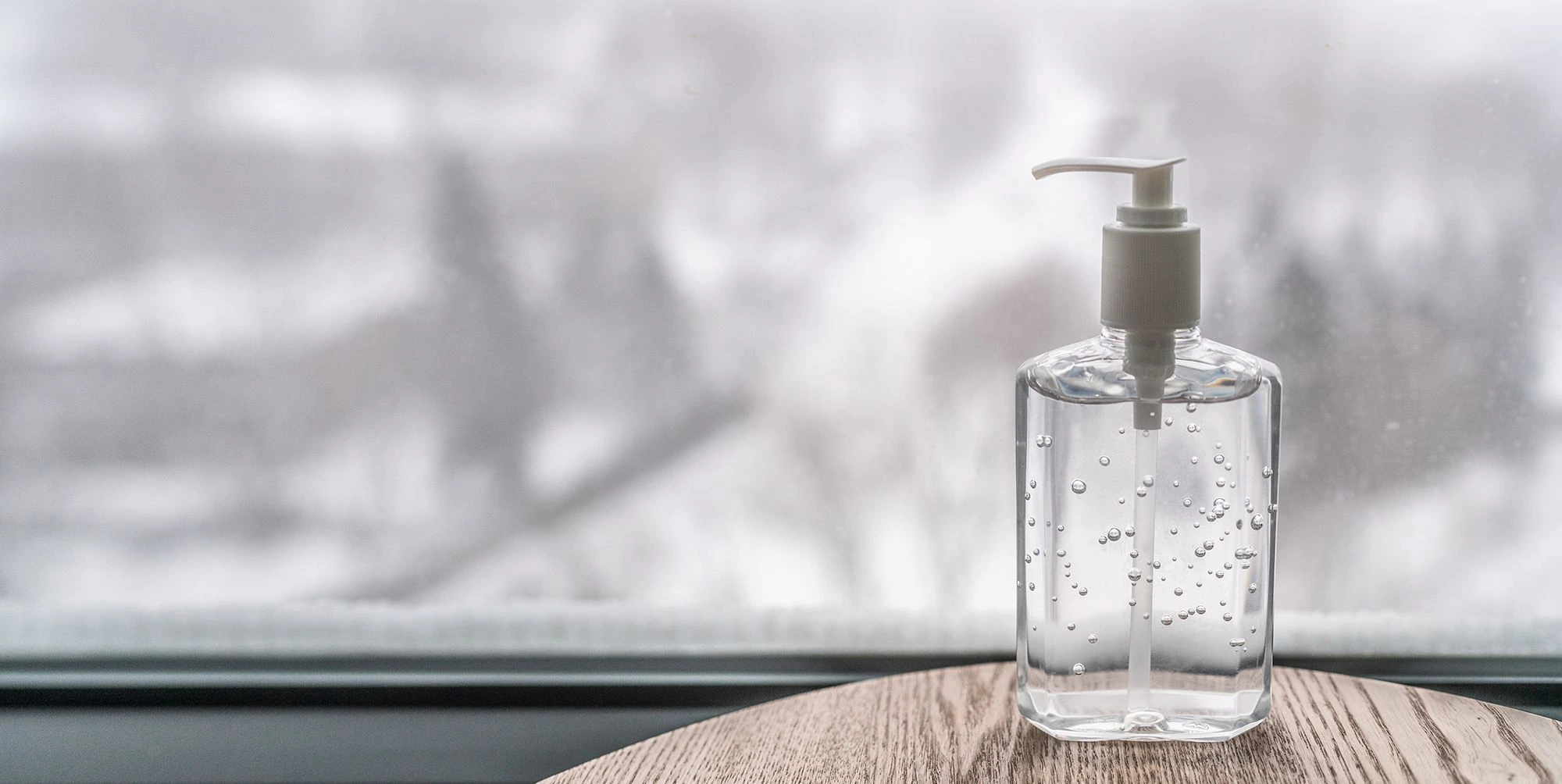 I checked back in on some of the Coronavirus-related search data we collected last month in April. Some of the searches have thankfully fallen as people start to realize that no, there isn't a worldwide shortage of toilet paper.
For the first time in a while, "toilet paper" searches have been falling – now at just over 2 million searches/month, from 3.7 million on April 24.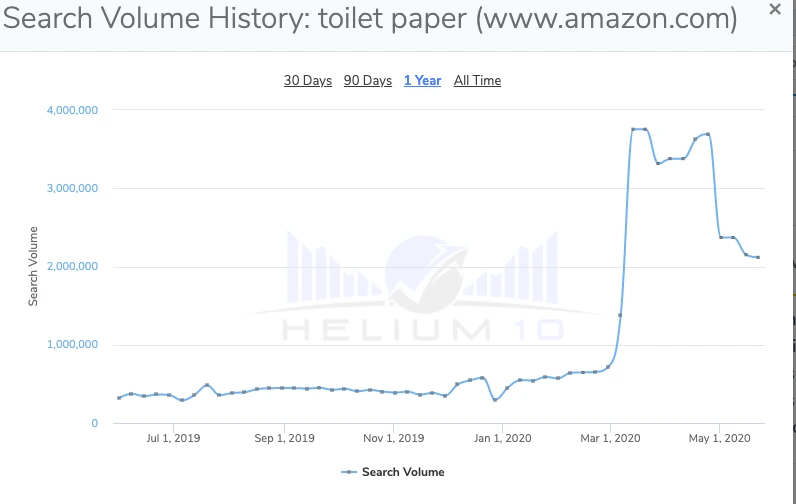 It's worth noting that before the spike, searches per month averaged in the 400-500k territory.
Searches for "face mask" are still going up, but with inconsistent state and local laws regarding face mask usage in public, it's no surprise that demand hasn't tapered off yet.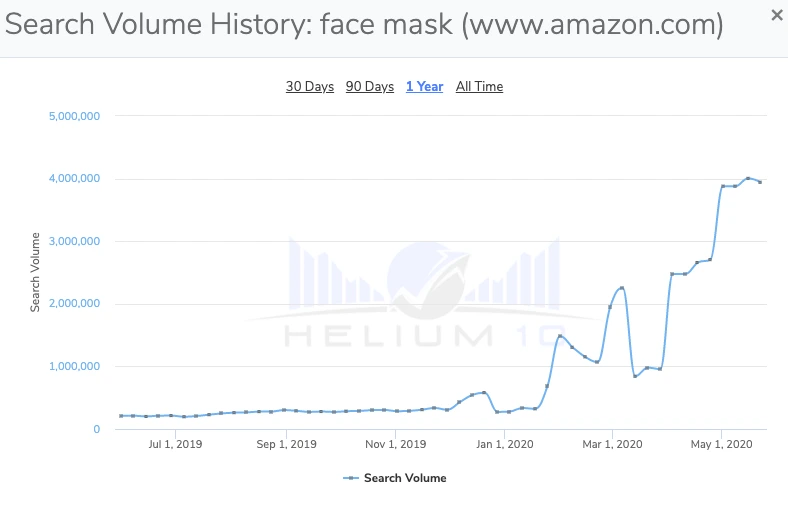 "Hand sanitizer" searches peaked on March 6 at 3.7 million and haven't climbed that high since then, but demand keeps rising and falling. I'd wager we're out of the worst of the panic/hoard buying (like when this guy hoarded a bunch of hand sanitizers and then was unable to sell them on Amazon), but seeing as stock has been inconsistent and people in businesses and homes continue to sanitize obsessively, I imagine the demand will remain consistent on Amazon.
On a related note, searches for "disinfectant wipes" also continue to climb.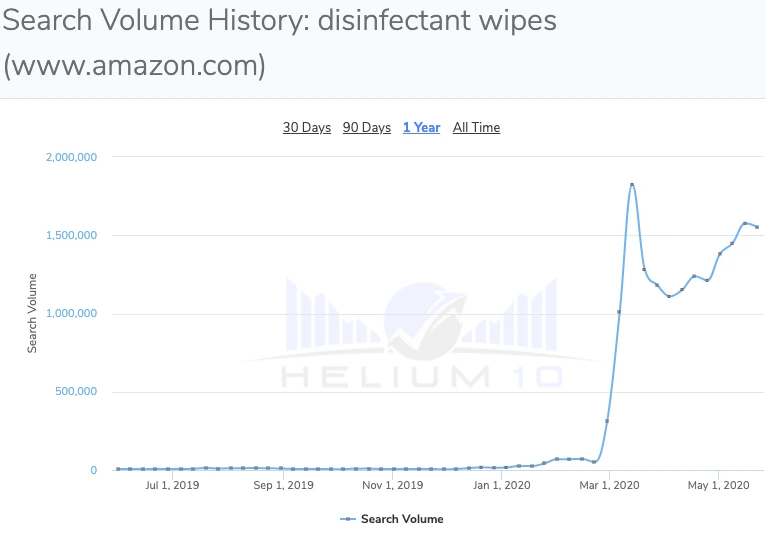 Remember last month when I said that the increase in searches for "hair clippers" rose an insane amount? Searches per month are still quite high, but have fallen 123% since we checked in April (from about 970k to 791k searches/month). I don't know if this means market saturation has been reached for those crazy enough to attempt to cut their hair at home, or if enough botched haircuts are emerging that anyone else considering it has since been discouraged.
Either way, I still advise against it, unless you actually know what you're doing (there's a reason barbers, hairdressers, and the like have to attend school for it ….).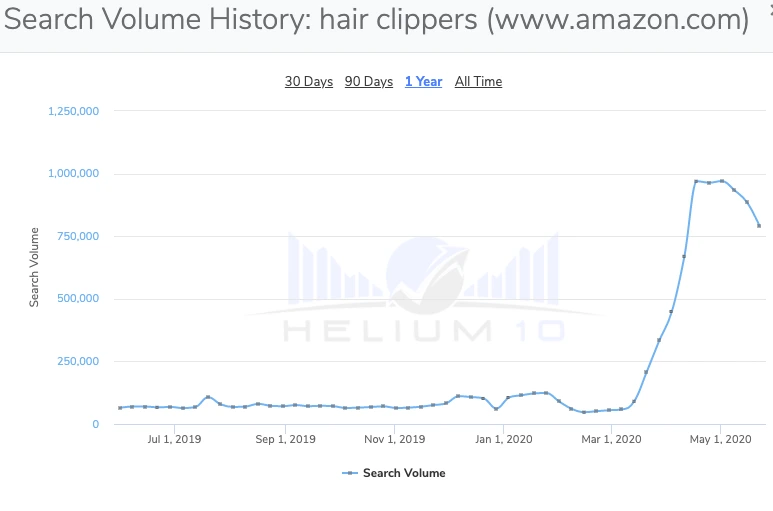 "Yeast" has also fallen by 140% since since last we checked, from about 514k searches/month to 366k searches/month. Maybe people also realized bread isn't disappearing yet. Or that making your own bread is actually more effort than baking, say, cookies.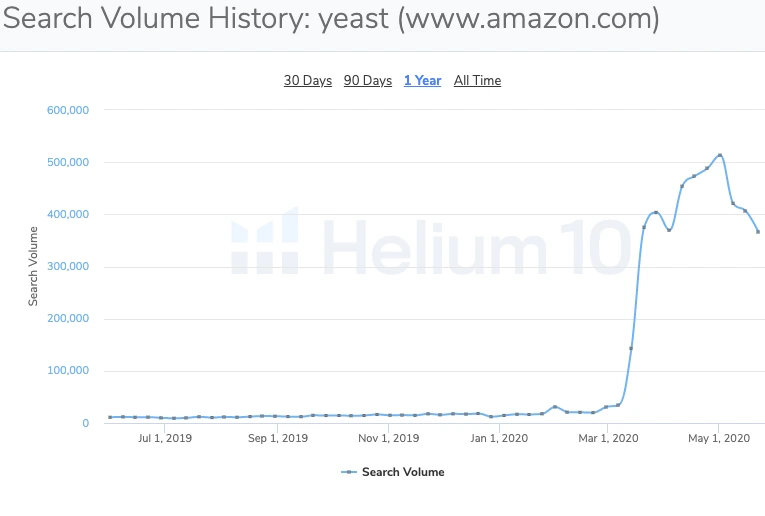 OR they all bought pounds of yeast and, like me, haven't been able to start a bakery with it yet.
Familiar Amazon widgets are making a comeback
Amazon had temporarily pulled promotional widgets like "Frequently Bought Together" and the Daily Deals. The Daily Deals pane still seems to be missing as of this writing, but with talks of Prime Day 2020 on the distant horizon, we expect lightning deals and similar promotions to start appearing again as Amazon tries to return to normal operations.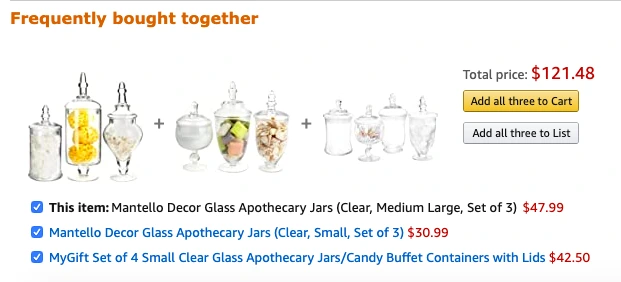 We're also starting to see the appearance of speedy Prime shipping again, even for "non-essential" items. The availability of one-day and two-day shipping still seems to be inconsistent across the board, but the glass apothecary jars pictured above are currently showing one-day shipping to Southern California, so we expect to see this return to one-day and two-day Prime shipping continue.
Prime Day 2020 postponed
Prime Day is usually during summer – historically it's been in July – but clearly with all the COVID madness going on, the ecommerce world hasn't been prioritizing Amazon's invented summer shopping holiday.
So far Prime Day was to be pushed to August, and now September, according to Reuters and the Wall Street Journal respectively. This admittedly makes Prime Day inventory planning and submission for sellers much harder to plan.
Yes, every year Amazon waits until closer to the event to start publicly announcing exact Prime Day dates, but with everything up in the air this year, it's a much harder moving target.
Have you heard anything about submitting your own ASINs for Prime Day? Let us know in the comments, or post in the Helium 10 Facebook group.
Weather the storm
I'm sure you're tired of hearing the "we're all in this together" spiel, but messaging from Amazon to sellers is inconsistent at best. More than ever, we're relying on each other to keep up with Amazon's policies and plans as they change day to day, so try to do your part in preventing the spread of misinformation by checking sources and thinking critically.
As always, we remain committed to clarifying the facts for you, so stay tuned as we continue to keep an eye on the evolving situation! Feel free to share any unique seller experiences you've had during this pandemic, and take a moment to check out our weekly Amazon news as we summarize in under five minutes the week's happenings in the Amazon world.