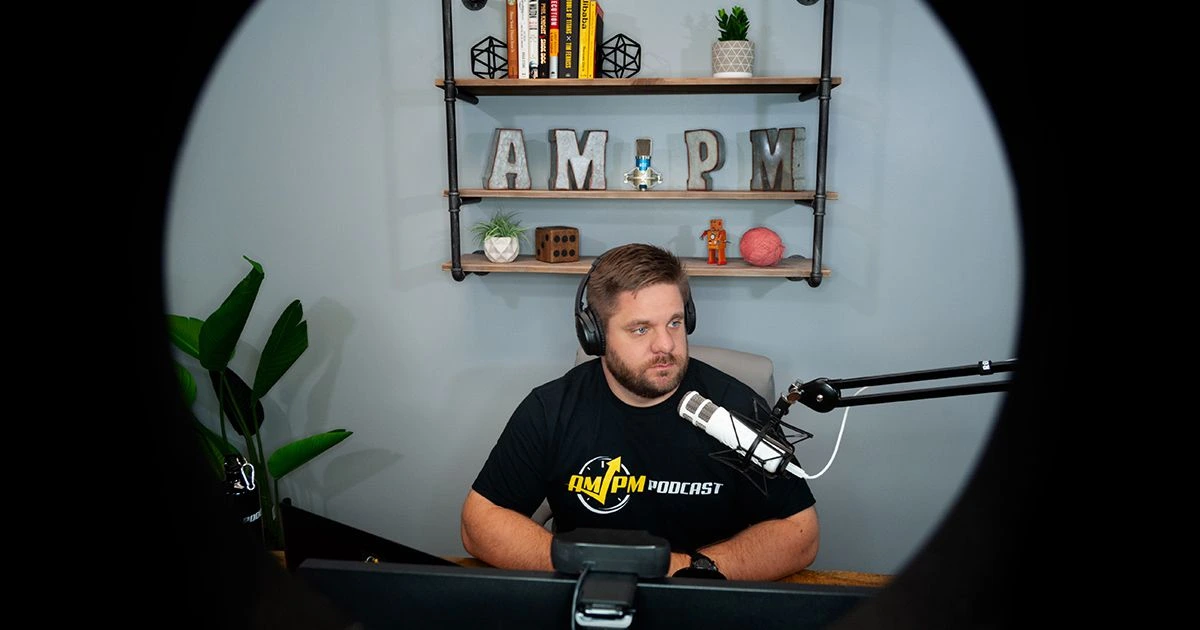 Meet The New Host Of The AM/PM Podcast: Tim Jordan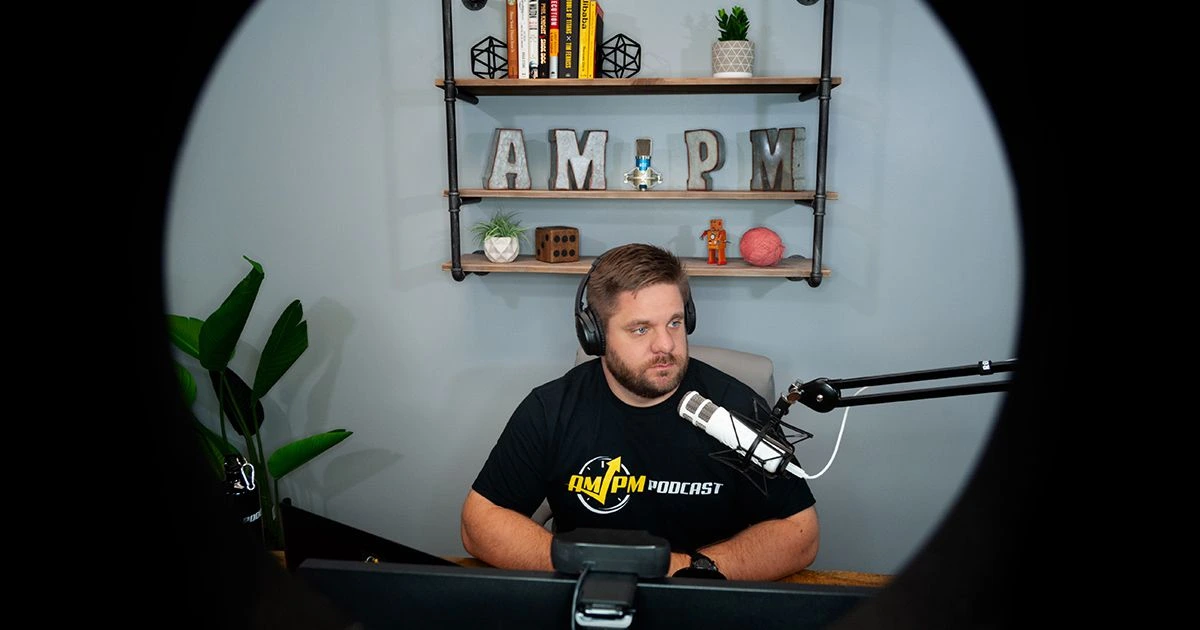 The podcast that started it all is back!
Missed the first new episode? Check it out here.
A hub for e-commerce sellers and entrepreneurs, the original AM/PM Podcast was hosted by Manny Coats. It was about one man's journey of selling on Amazon, his discoveries and insights, and sitting down with others to talk shop and see what pearls of wisdom could be shared.
It was gone for a while, but now it's back with an all-new host – Tim Jordan!
Most people know Tim from Project X, Helium 10's groundbreaking series on how to find a product and bring it to market on Amazon, but Tim has been an entrepreneur as far back as he can remember.
"My first entrepreneurial venture was in middle school," says Tim.
"My dad took me to Sam's Club where I bought big boxes of king-size candy bars for $0.50 each. I would then carry them around school selling them for $1.00 (and eating a lot of the inventory!)."
Beyond being a born entrepreneur, he was also a born marketer: "I told everyone I was selling the candy bars for a band fundraiser, and I was busted when the band director finally caught up to me. I wasn't even IN the band!"
While in college, Tim became a volunteer firefighter. "I was chasing adventure," Tim says, "and this led to a passion for the job." His passion and skill grew to such a point that after college and relocating, Tim was able to get a job with the Fire Department after beating out 2500 applicants (only 25 made it).
As a firefighter, Tim launched one of his first many successful business ventures: a high-end landscaping and construction company. He was actually "able to grow that company (as a SIDE hustle!) to more than 3 million a year in revenue!"
He then sold off that company and started to work as a "procurement agent and business development expert in a company supplying goods to the U.S State Department!" This adventurous job had him on trips going to China and doing deep dives on very specific product niches, a skill that would come in handy later. "I was buying and shipping everything from Russian dump truck tires, to diesel power generators, to tools, to protein bars. All over the world!"
And wouldn't you know it, all those years of side hustles, fighting fires, traveling the world for niche products, and cultivating his entrepreneurial zeal led him to e-commerce. All his skills and insights and energy found the perfect place to be directed, combined, and elevated: "Hit my first million in around 7 months on Amazon, and the rest is history…"
And now the story continues!
Our very own Fernando Funes sat down with Tim to talk about the new AM/PM Podcast.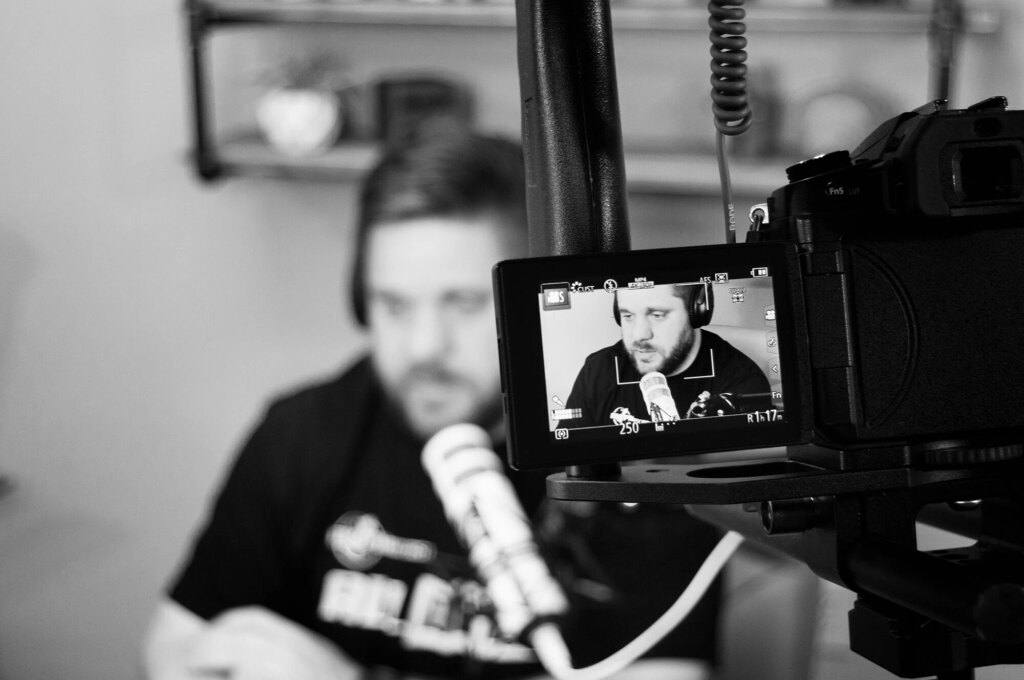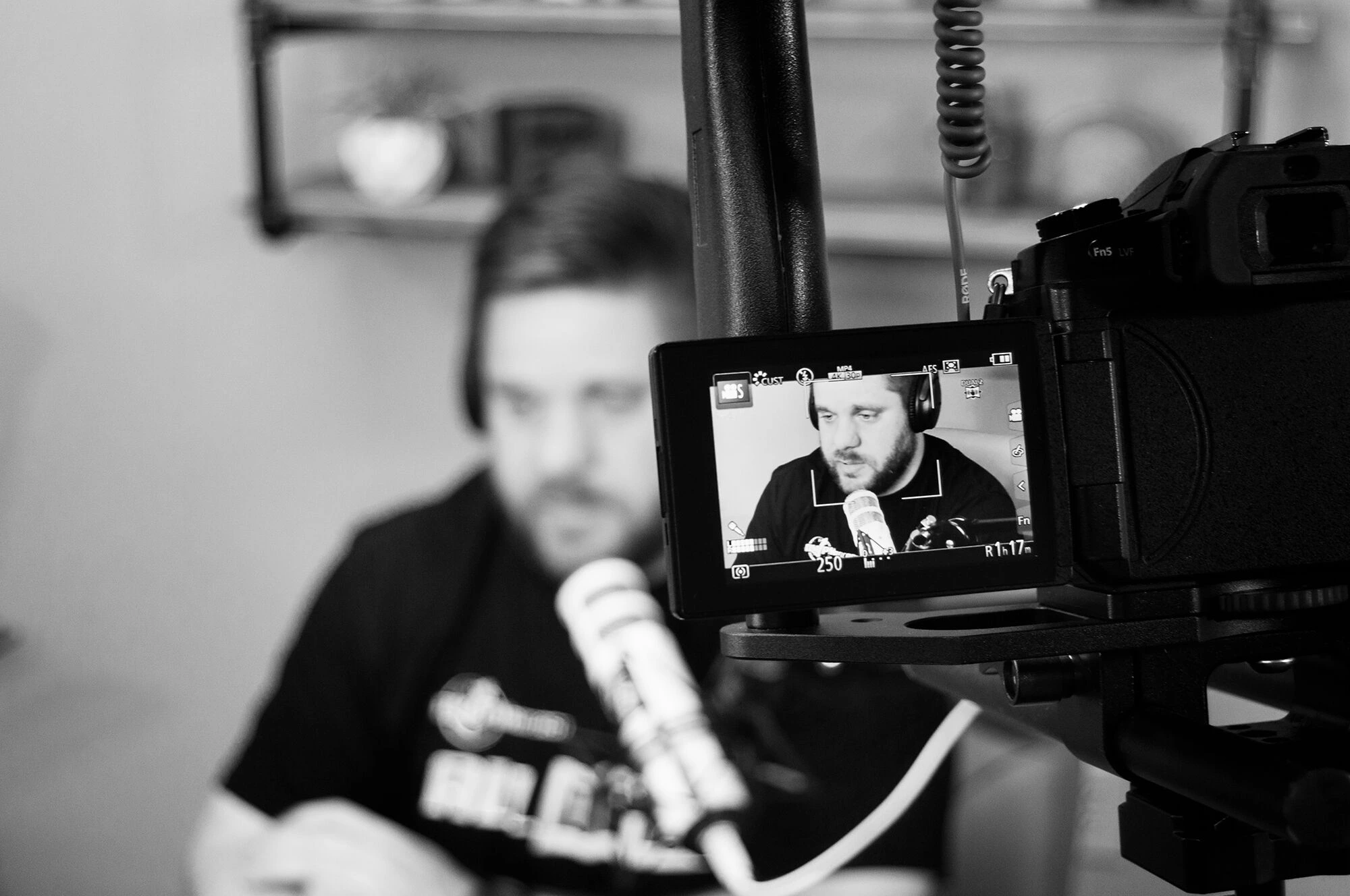 Congrats on becoming the new host of the AM/PM Podcast! How you feelin'?
Shocked actually! I have been setting up the studio and getting more embedded into the team process that will handle the back-end, as well as lining up speakers. And I keep thinking how LUCKY I am to be given this opportunity to have such a deep engagement with the e-com community! It truly is a real honor!
When did you first hear of the AM/PM Podcast?
I actually FIRST heard of it when I was asked to be on it! I think it was back in 2017, and I was in a Facebook group where this guy I had never heard of asked about sourcing in Central America. Well, at the time I had a sourcing company there, so I responded and started chatting. The guy asking happened to be the one-and-only Manny Coats! So while talking about the sourcing efforts there, he asked me to come on the AM/PM Podcast and talk about sourcing in underdeveloped countries.
What caught your attention about it then?
I was pretty surprised to be asked to be on a podcast, so I went and listened to a few episodes to prepare for my big interview! I was BLOWN AWAY at this wealth of knowledge that I had not seen or heard yet! I loved how it was very deep knowledge, but explained and presented in a way that was easy for everyone to understand.
Do you remember your first time on the show?
Heck ya I do! It was my very first actual podcast appearance EVER! I remember getting the instructions from Matt Benton and being told I needed a podcast microphone. Well, I went on Amazon and bought a $30 dollar unit, and when it arrived to my warehouse, I remember employees making fun of me when they saw how excited I was to have this cool new blue microphone, haha. That cheap podcast mic is kinda symbolic to me now – it represents this journey in life I NEVER expected to be on!
Were you nervous?
Of course! I had no idea how these things went, and I was a bit worried that my internet would drop out, or my sound quality would be bad, or something like that. And any initial nervousness was IMMEDIATELY squashed by Manny, as he is an EXCELLENT host and instantly put my mind at ease.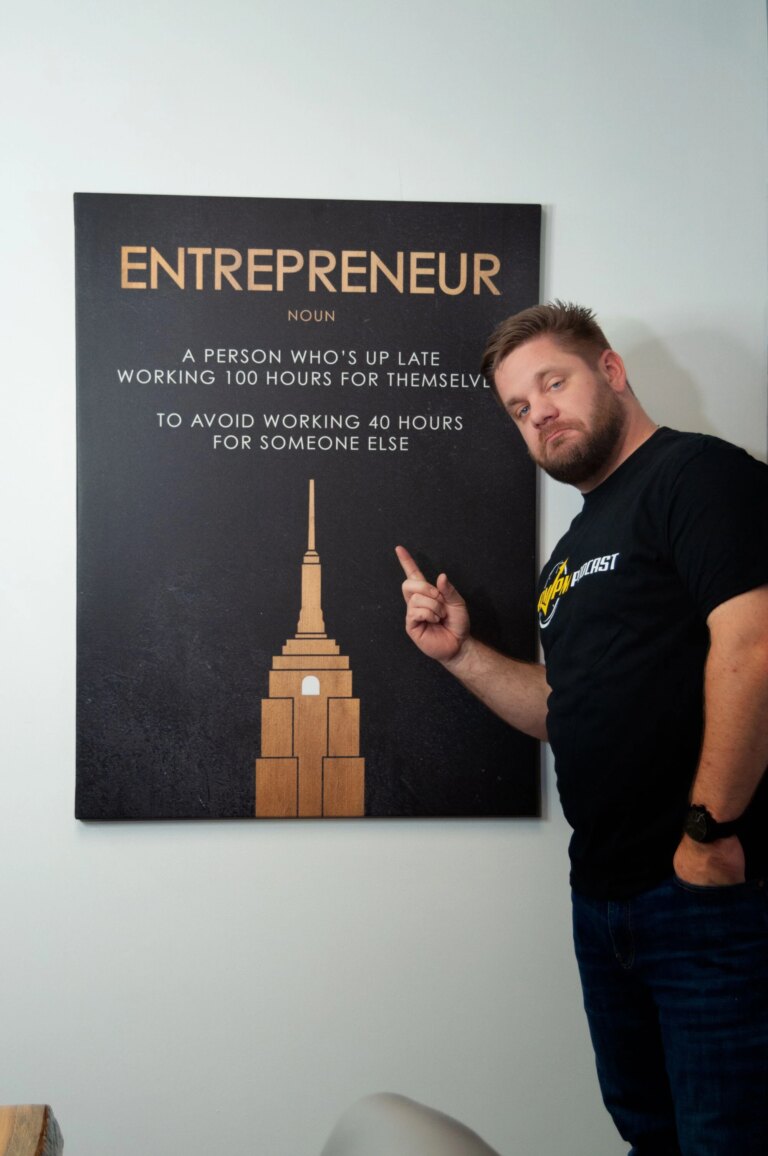 How did you feel after? Did your appearances have any positive effects?
Immediately after, I felt like it wasn't a big deal. But once the episode aired I started getting a LOT of contacts hitting me up for my sourcing and shipping service (which I now no longer offer). There were also a lot of people that just reached out to thank me for my different opinions on selling in general, and encouraging me to keep providing content.

Was that your gateway into collaborating with Helium 10?

It sure was! Manny eventually asked me back to do a second interview, and shortly after I reached out to him and Matt Benton to see if they wanted to hang out at a private event I was putting together at the same time as an Amazon seller conference. They accepted my invite, showed up, and even brought along Kevin King (and that is when I first met him!). So that random Facebook message led to the podcast interviews, which led to hanging out in person, which then went through a LOT of steps to land me in getting to do Project X, and now the AM/PM Podcast! Funny how the world works….
Now we all know you were the co-host of the groundbreaking Project X. How was that experience?
It was exhausting but wonderful! Most people saw it drop in the beginning of 2020, but what most people don't know is that it started in the middle of 2019! I remember flying to the Helium 10 office and sitting around with Bradley, Matt, and Manny and discussing the plan. We started shooting the first bits of content and episodes in late summer, then the last episode was filmed in January of 2020. That's a long process! It would shock people to know how much work was put in by everyone involved, but it paid off.
Since it dropped, I can not begin to describe the incredible amount of positive feedback I have received! It's crazy to see the random and kind messages from strangers telling me and Bradley that we helped them find their first product, or changed the way they approached a certain aspect of the business, or even just motivated them to KEEP GOING! Seeing the positive feedback it is still having on people DEFINITELY made it worth the effort (and I am sure I can speak for the huge team of behind-the-scenes folks when I say that!).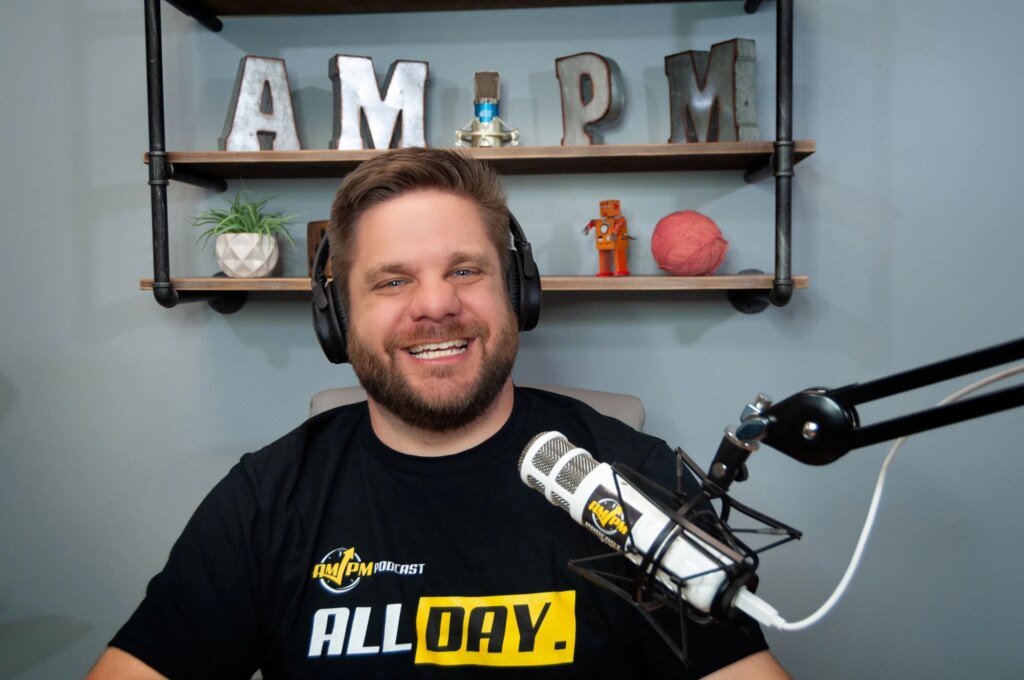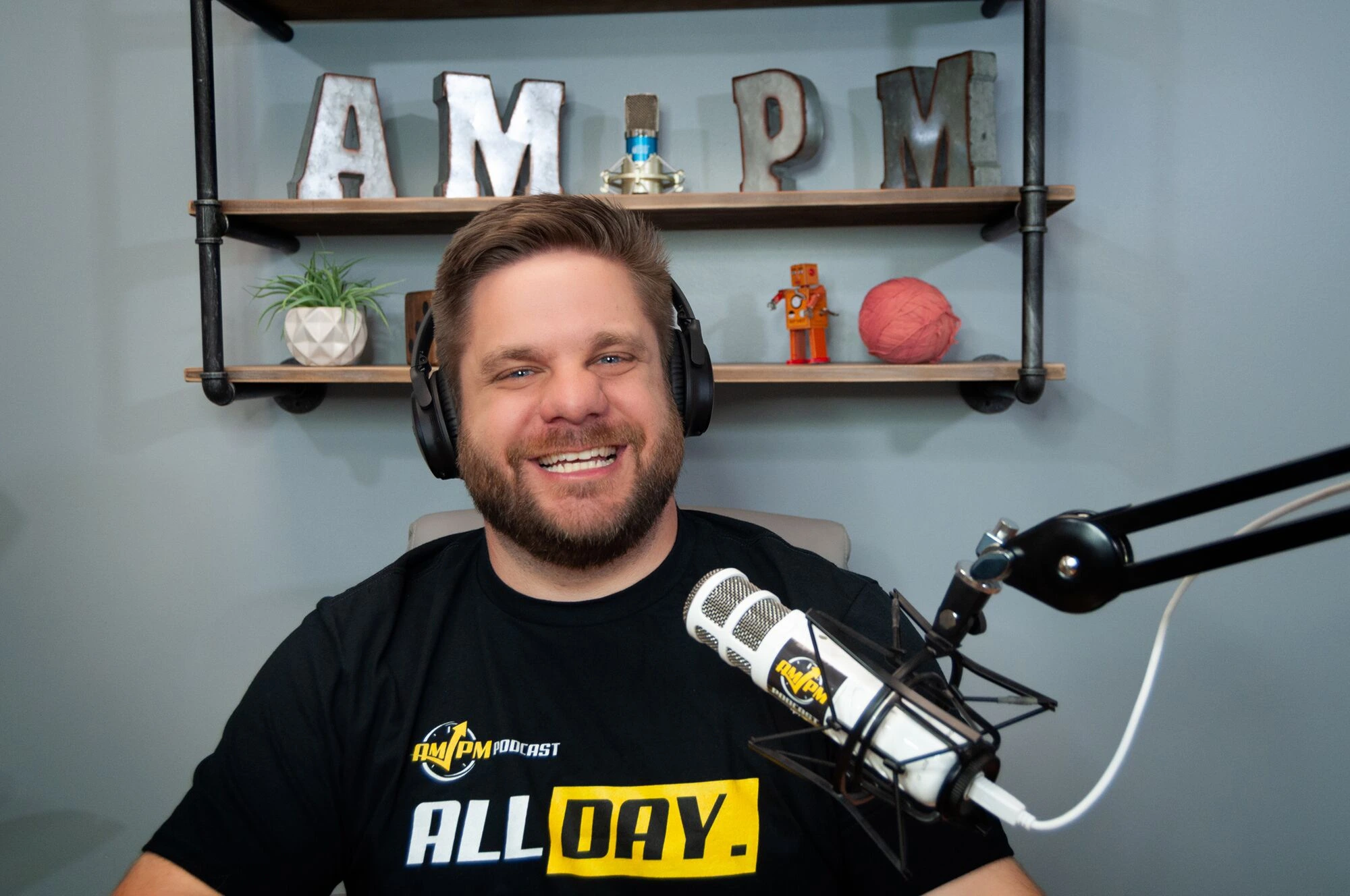 How was it working with Bradley Sutton?
Bradley is an interesting guy. He's like the perfect mixture of Ricky Bobby and Shakira! … Ok I'm joking, but he is definitely unlike anyone I have ever met! His zeal for work and the passion for getting content out there is amazing. We have a lot of laughs together, but also can get pretty serious with our creativity and planning when we buckle down and work!
Do you think we'll see a sequel to Project X anytime soon?
Tough to say. Now that we know the amount of work it took, I can't see a time on the immediate calendar when I know we can do it! Helium 10 is launching new tools and content and growing like crazy. I am still selling products, coaching students, doing sourcing trips, and doing growth consulting for some other businesses in the industry. So there is a lot on my plate already! PLUS the AM/PM Podcast! But I will say this…. Some cool things are coming down the pipeline and you will for sure see more of me in the Helium 10 ecosystem, so stay tuned!
Now back to the AM/PM Podcast. Why did you decide to take over?
I know the power of content, and anything that we can do in this community to educate more entrepreneurs is a HUGE plus. So after the initial shock of being asked to take it over wore off, I really started thinking about what it would look like.
I had my own podcast I was doing (Legion Radio), so I would just stop that and take on this one instead. But I also knew that the Serious Sellers Podcast (SSP) with Bradley was doing great. So when I decided I wanted to take this on, it was with the understanding that it would be different than SSP.
While Bradley will use SSP to really dive into advanced tactics, strategies, and all things related to serious Amazon selling, the AM/PM Podcast is going to cover a broader scope of topics.
I will be covering other ways to make money (in the AM AND the PM haha), as well as general growth, mindset, and more diverse entrepreneurial topics. I firmly believe that with the slightly different content direction I want to take AM/PM in, it will be a powerful tool to help people learn more and get inspired to follow their passions and start working for themselves, and build something that is THEIRS!
Will you retain any elements of the original that made it so popular with listeners?
YES, we will retain a lot of what the AM/PM Podcast was when Manny ran it. One thing I love about AM/PM is that it is not full of fluff and not super political. I want to retain that. I want to keep interviewing and learning from experts and well-known people in the industry, as well as the unsung heroes that you may never have heard of! I want to give actionable content to pursue a specific plan, as well as general inspiration, outside the box thinking, and applicable creativity. Those things are what made AM/PM such a success initially, and I will be DARNED if I plan to change any of that!
Finally, why should listeners tune in?
Because this is going to be powerful stuff. I have been around this industry long enough to know what effects people, what struggles they have, what victories they have experienced, and what types of thoughts create positive change. This is not just recycled content from SSP, it is going to be new and fresh. Sure, there will be a lot of people and some content from the Amazon world, but there will be things that many of you have NEVER heard of! I don't take this position lightly, and the team on the backend of this thing are taking it just as seriously as I am. We have a lot of contact, info, and resources at our disposal, and we are pulling out all the big guns to make this thing a powerful tool for entrepreneurs!
The AM/PM Podcast has returned and new episodes are now live. Listen on iTunes, Google Play, Spotify, and more. Also, watch on YouTube and subscribe to the AM/PM Podcast YouTube channel.
Achieve More Results in Less Time
Accelerate the Growth of Your Business, Brand or Agency
Maximize your results and drive success faster with Helium 10's full suite of Amazon and Walmart solutions.