5 Tips to Efficiently Work From Home
How do you work from home? With pleasure! And distractions. Read our employees' five tips on effectively working from home and jump start your productivity.
Originally published on: June 8, 2020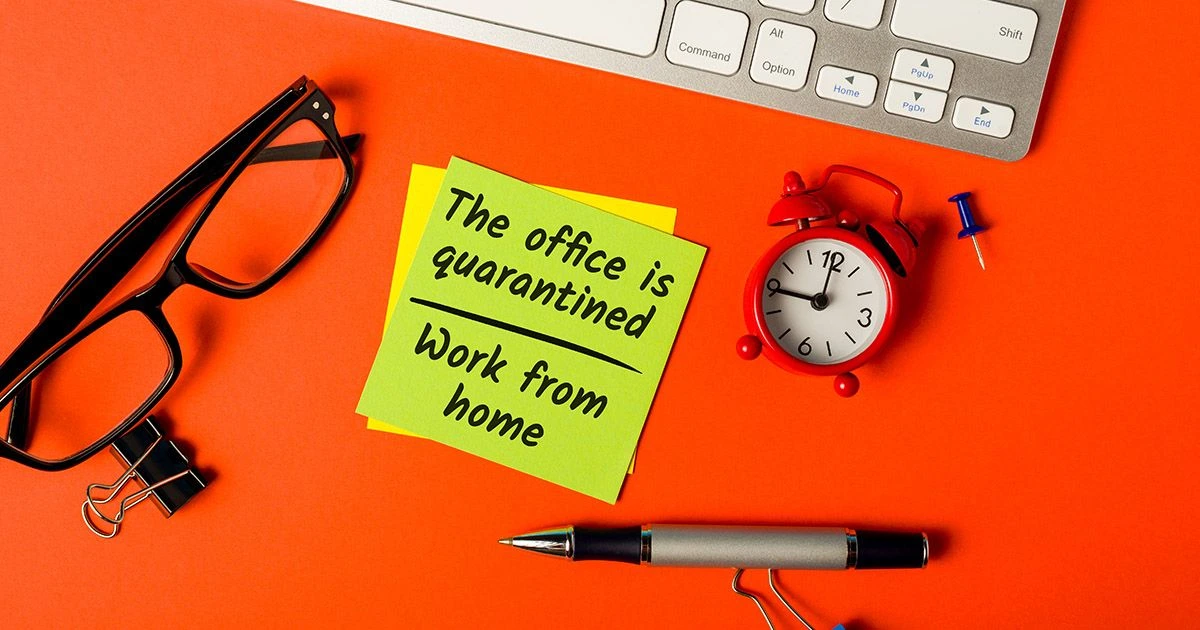 Our Helium 10 HQ team has been working from home for about three months now, thanks to statewide Coronavirus measures. It's strange to look back on that and realize that's a QUARTER of the year already!
Like many of you who regularly work in an office environment, we've had to adapt to this new COVID-19 work lifestyle. We've already seen how Amazon search results for webcams and business shirts (but not pants) have dramatically increased since the start of the pandemic and the ensuing work-from-home orders, but it takes more than a webcam and a half-complete business casual outfit to successfully go from commuting to a regular 9-5 in the office, to setting up at home.
By the way, if you have any tips or thoughts on how YOU have adapted to working from home, let us know in the comments below!
I've asked our team to share the ways they've adapted, and their thoughts on the matter. This situation comes down to five main categories:
Personal routine
Staying connected with coworkers
Communicating with the people you live with
Maintaining your workspace
Keeping an eye on your mental health
Read on to see how we've transitioned to working from home (and still been kicking a** – including launching our major Helium 10 rebrand, all implemented remotely)!
1: Create (and stick to) a personal routine
Most of us have routines, despite how crazy or unpredictable your work schedule may be. For example, our bodies naturally want to wake us up at the same time each day (thanks to our internal circadian rhythm) regardless of what shift we work or what time we set on the alarm clock. We also get tired around the same time each day, no matter what you're up to at that moment (whether out for a drink with friends or at home watching Netflix).
Structure is something we need, and setting up a routine is one way to maintain that while working from home. Granted, sticking to a routine yourself takes a LOT more discipline than adhering to one made for you by going into work.
One of our work-from-home vets, Barcus Patty, offered the following advice for sticking to a routine:
Get to your work computer at the same time each morning
Wear clothes that you would usually wear to the office (instead of pajamas or workout clothes)
Each night, write down what you want to accomplish the next day, then revise it in the morning before getting to work
2: Stay connected with your coworkers
This means both professionally and personally. Working remotely means missing out on the natural camaraderie of an office environment: no awkward chit chat about the weather or sports, no going to the break room to cut donuts into thirteenths (and go back five times for them), no gossiping over office drama with coworkers at lunch.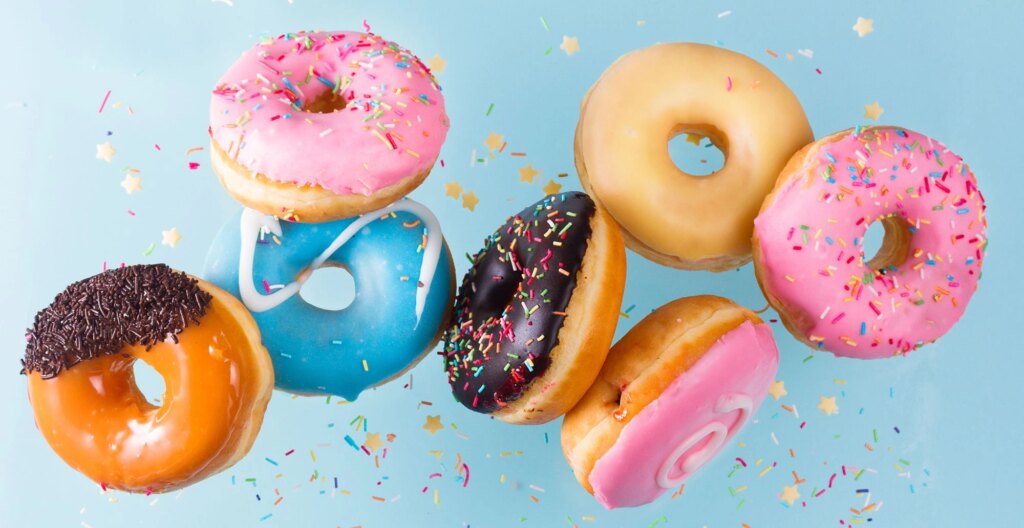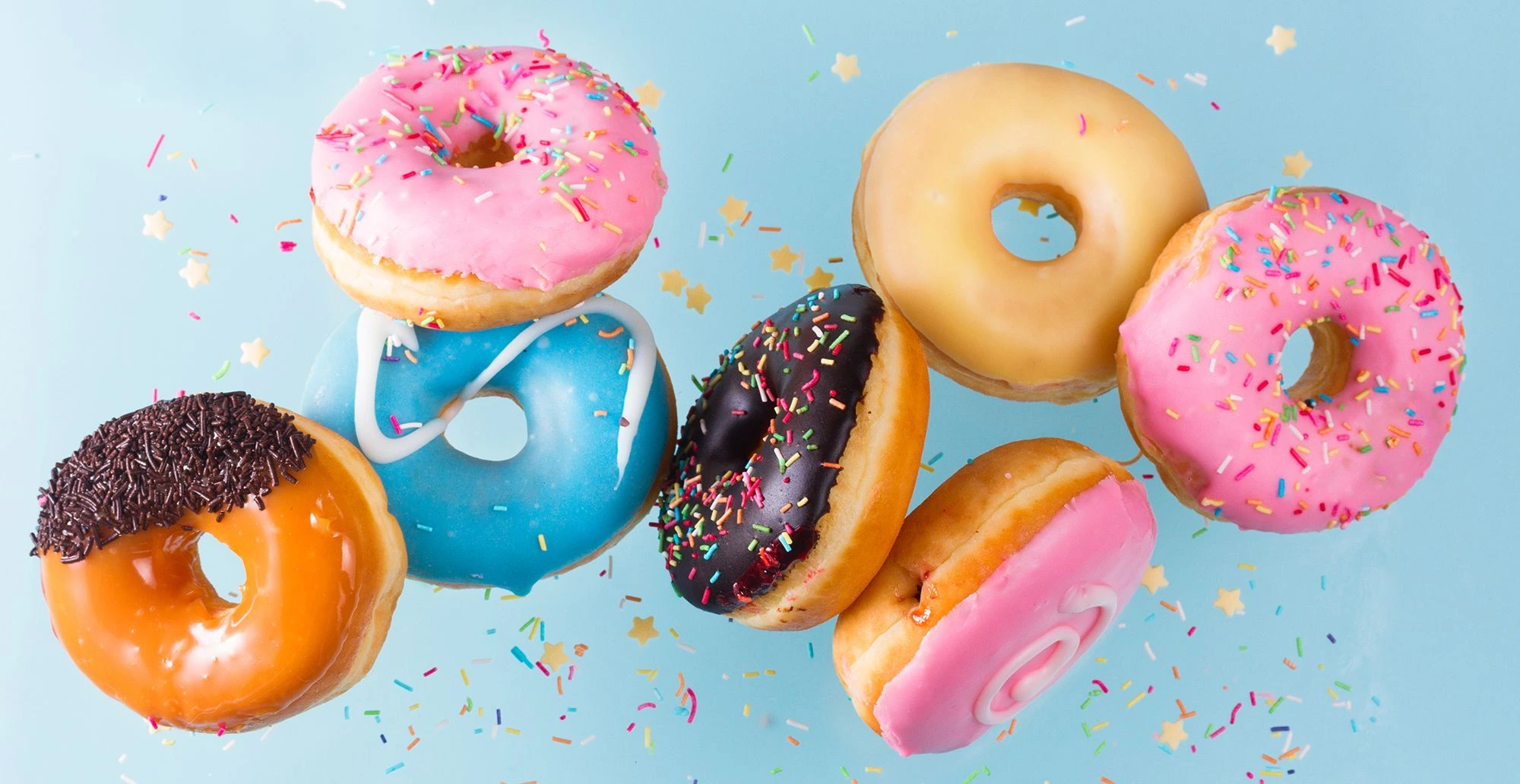 Make sure to check up on your extroverted coworkers at this time, by the way.
Regardless of where you are on the extrovert/introvert scale, though, there is a certain bond fostered by simply being in the same physical workspace as your coworkers. Removing that capability without an adequate replacement can lead to feeling isolated from your team and company.
But! Here's some of the things to try that we've been doing to stay connected as a company:
Hold regular company or team meetings on Zoom/Google Hangouts
Take the initiative to set up virtual lunches with our coworkers (one-on-one or in groups)
Recognize and celebrate company milestones over video calls
Recognize personal events (like birthdays, work anniversaries) whether as a company or just to your friends/coworkers
It takes a bit of legwork, but taking these extra steps definitely helps to maintain a thriving relationship with your coworkers and team members. And hey, it's something you ought to be doing with your non-work friends too!
3: Carve out your physical workspace
Whether your physical workspace is a home office or your couch, having a routine physical space to go to each day helps you recognize that spot as a dedicated workspace that will put you in the mindset for … well, for work.
I live in a rather small apartment with roommates and my partner, so designating a space is a challenge. My desk is out in our tiny living room and has zero privacy – luckily, as a content writer, I don't have to be on live calls too often, other than company-wide meetings.
While the setup isn't the most ideal, I've still dedicated it to being my workspace, so I psychologically associate physically being at my desk with working. Though it's only a handful of steps from my room, it's an association that helps get me in the zone to write.
On the other end of the spectrum, you have our podcast and webinar guru, Bradley, who went out of his way to be as extra as possible. He recreated the entire podcast recording room in his home, converting an unused esthetician room into Helium 10's podcast room v2.0.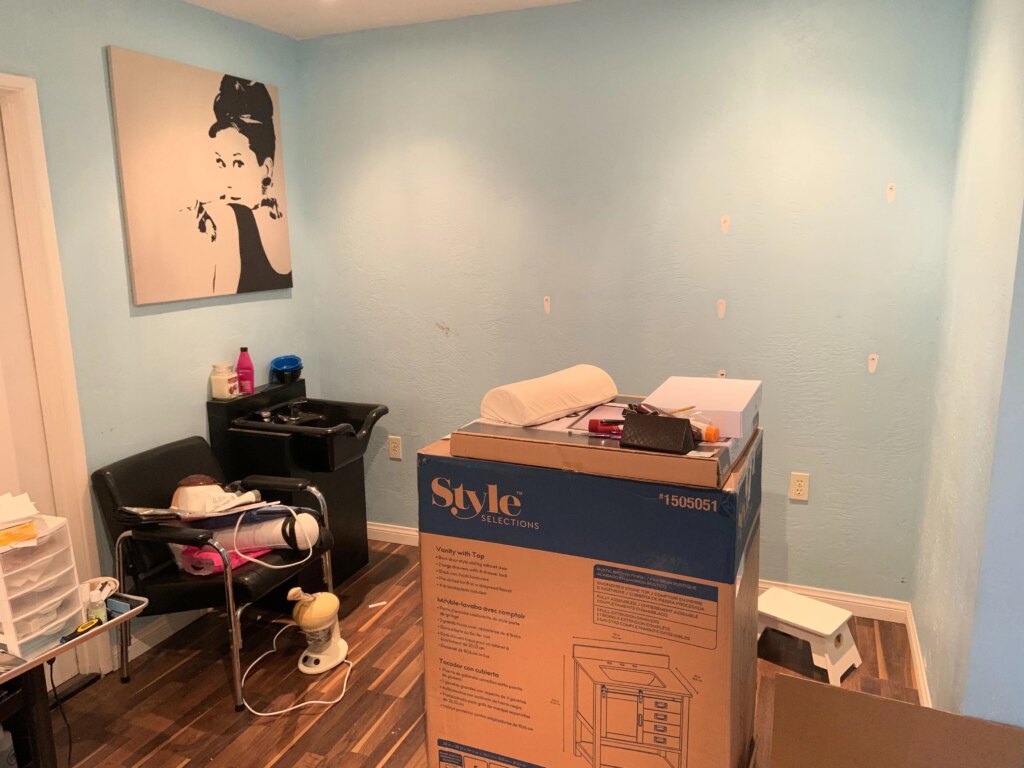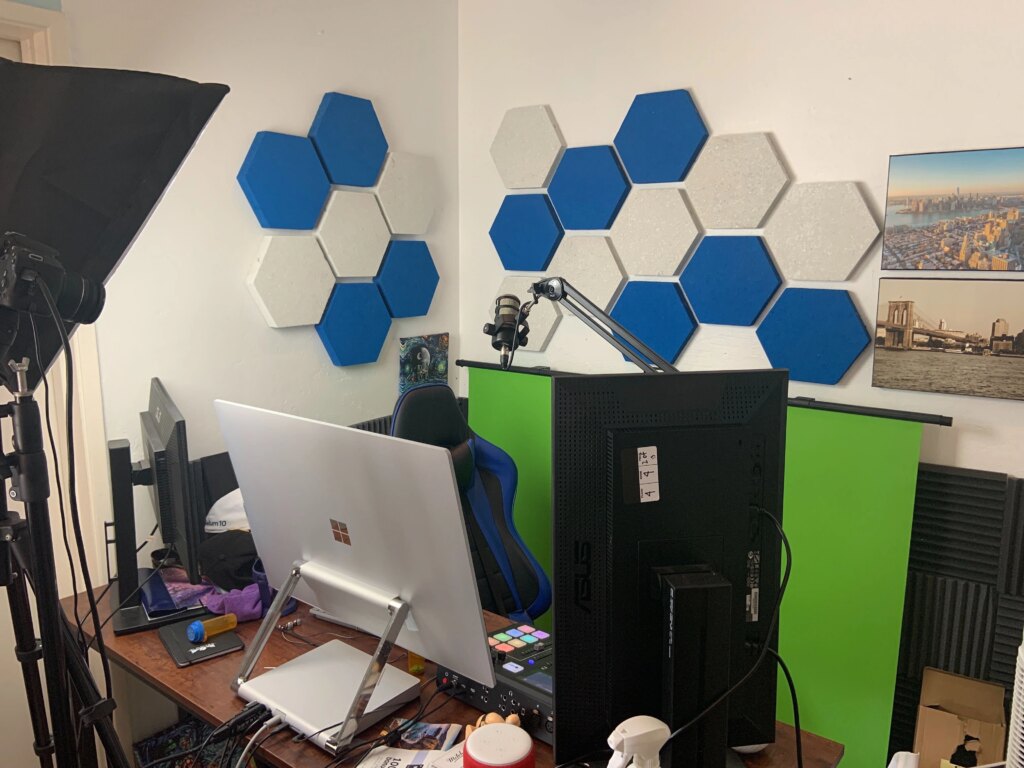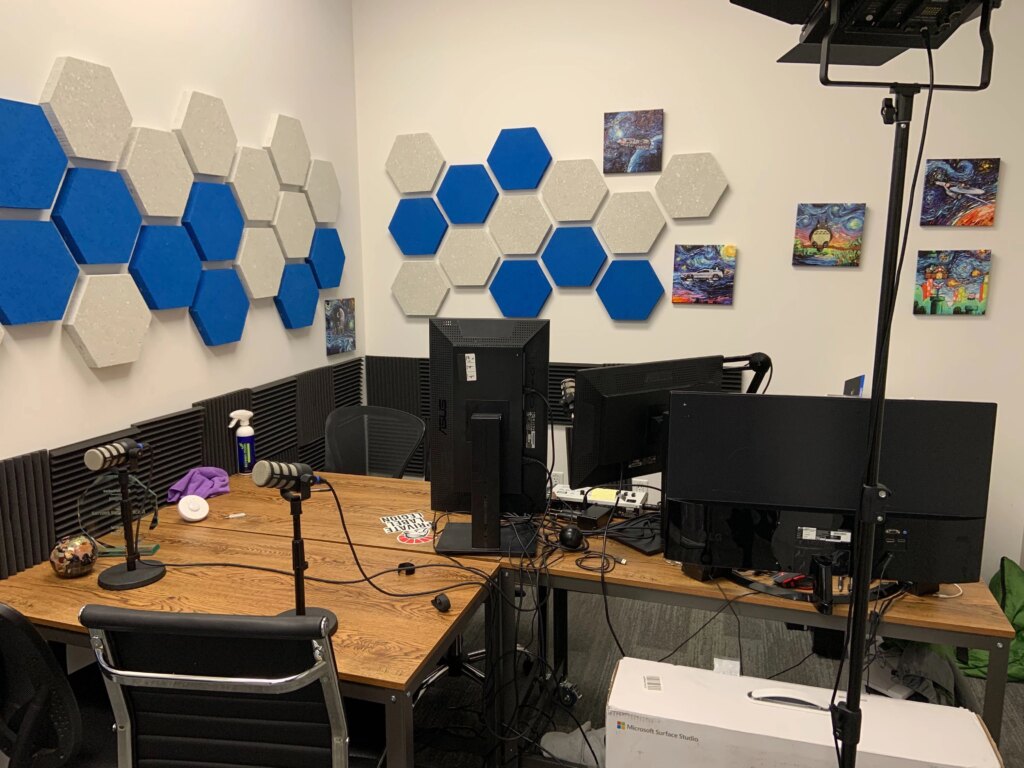 For those on our team who need a lot of in-office equipment but can't recreate an entire room at home, remote access has been a key player. Kevin Kim, one of our videographers, has a highly technical (and consequently stationary) setup that can't easily be moved home, and since most of his setup is attached to his video studio desktop, he uses a laptop at home to remote access his in-office workstation.
Creating the cutting-edge video content you all love takes work, you know!
4: Communicate with your cohabitants
Remember that video of the commentator working from home during a live BBC discussion? While absolutely adorable, you probably don't want to end up like him on your next Zoom call.
I find myself easily distracted by people at home, since when I'm in a social mood I love to just hang out with or be around others, even if we're not necessarily doing anything together.
Still, it's counterproductive. And it's even worse when people don't understand boundaries and come to pester you while you're working. Constant distractions and interruptions add up to dramatically reduced productivity.
Thus, it's key to make sure your cohabitants, whether your partner, spouse, children, roommates, or whomever else understand that when you're working, you're working.
5: Mind your mental health
Yes, 'mental health' is a term that may arguably feel cheapened by dime-a-dozen LinkedIn articles about work-life balance (hopefully you don't think this article is one of those), but overall it's beneficial that we're willing to talk about mental health in relation to work.
Working from home presents new challenges where mental health is concerned. As discussed above, social isolation plays a part of course, as well as maintaining a routine. But routines go beyond just your 'at-work' routines with tasks and meetings.
Not being at the workplace means not having the natural cues that move you through the day – like taking your coffee breaks, chitchatting with coworkers, or going to lunch around the same time. Think about it – how many times have you been working in the zone before realizing it's already lunchtime – and you only realized it was lunchtime because your coworker came up to you to ask what your plans for lunch were?
Or the aroma of coffee from the office kitchen made you realize it was time for a second cup?
Or even your mid-afternoon walk buddy asking you if it was time for a lap or two around your work campus?
Without these environmental cues, it's easy to work straight through the day and then burn out fast. You might not realize the effects until they build up.
Lani Romero, our Marketing Intern, offers this advice from her personal day-to-day habits:
I go out three times a day to walk around my neighborhood and get fresh air; this helps me take a break, clear my head, and restart my productivity and motivation
I take my lunch breaks away from my work area, so I don't feel like I'm stuck in the same room all day long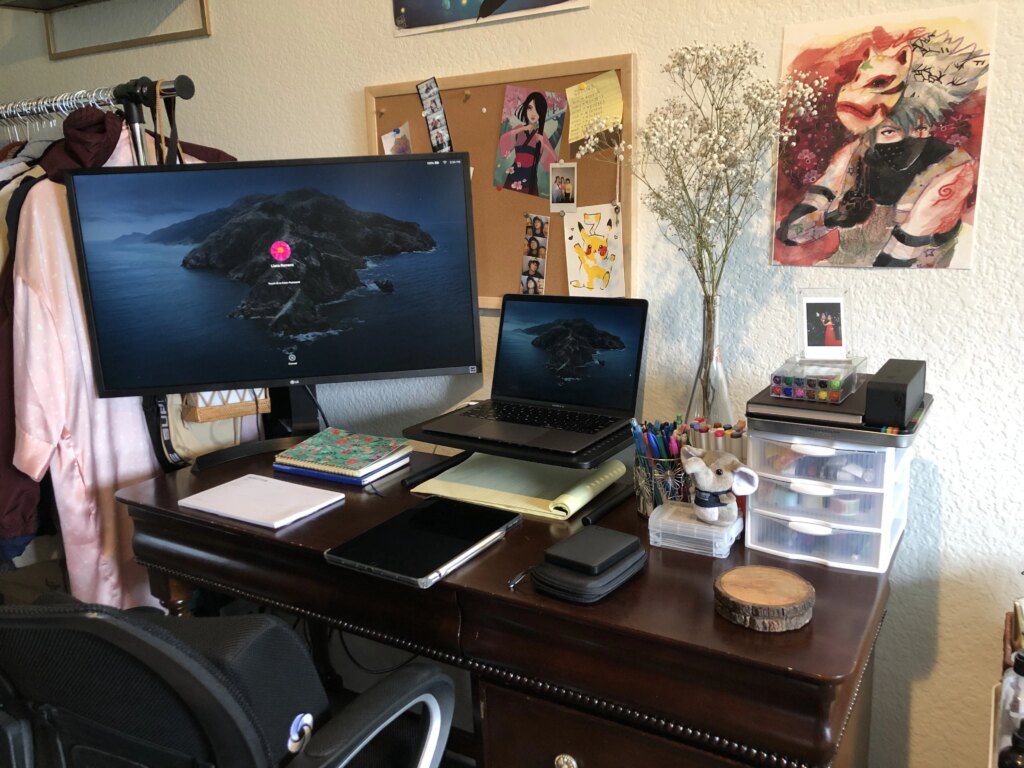 The importance of separating personal time from work is ever more crucial during the pandemic. Just like sticking to your work requires discipline, so does maintaining your work-life balance.
Keeping yourself busy at home while not working is also important to maintaining good mental health! I've personally engaged in a lot more of my creative works that I've been putting off – writing, reading, art projects, crafting, and so on, have all been extremely beneficial and satisfying to me during this quarantine.
So find all those things you've been 'putting off until you have time' and do them!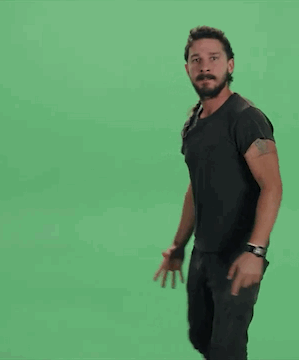 It's not all doom and gloom
Many of you probably already work full-time from home due to the nature of the ecommerce industry. For those that don't, how have you adapted?
It's not all doom and gloom – we're immensely enjoying the experience – like not having to commute (and in California, those commutes can get up to two hours one way!). For the more introverted among us, this is a nice time to just relax without too much white noise.
Those with families get the luxury of spending more time with them, instead of just in the evening or morning (or not at all, for those with long workdays and brutal commutes).
Kristin Filippi, one of our Affiliate Managers, says she's happy not to commute, and hopes that the success of working from home becomes a mainstay for office-based companies that can logistically support remote work. Not only does it save on office overhead – but it saves on emissions too!
At Helium 10, we strive to be at the forefront of our space – and that includes our work culture. We're happy to boast we've seamlessly transitioned our physical office into a truly remote one. And hey, like Kristin said, after the pandemic dies down, we anticipate ourselves and other companies adapting more permanent remote work benefits.
Maybe this is one of the good things that will arise from this pandemic. I'd like to hope so.
Welcome to the future!