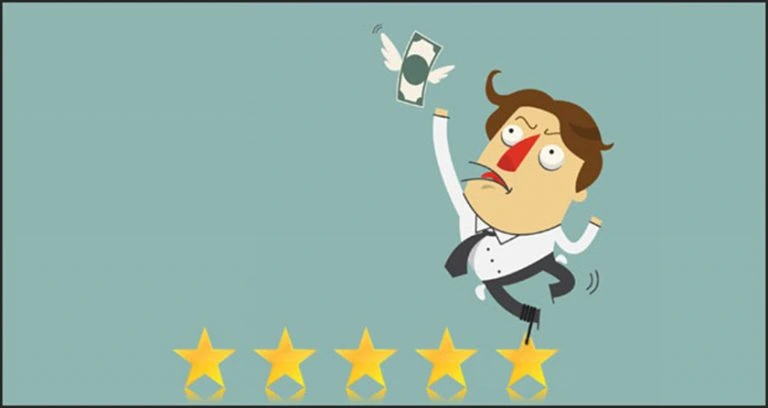 3 Million Amazon Sellers In Shock As Amazon Announces Review Services are Now Banned!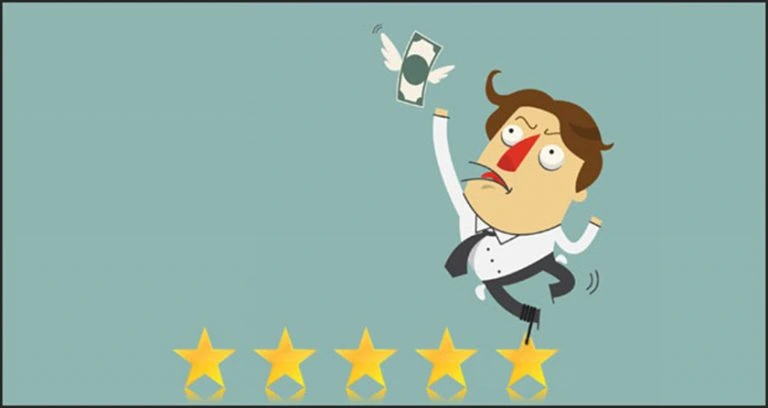 We recently talked about Amazon releasing new review creation guidelines in a bid to crack down on fake reviews.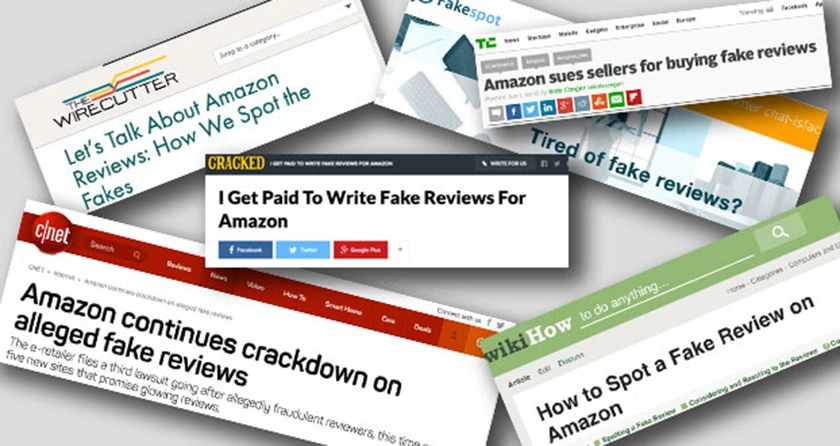 It seems the online shopping giant is really on a roll where its review criteria is concerned. In the last 24 hours, yet another significant change to their review guidelines has been announced.

Seriously, this is a game changer.
The new guidelines prohibit incentivized reviews on free or discounted products with the exception being if they are created through the Amazon Vine program.
Historically, Amazon has always banned its users from leaving reviews in exchange for compensation, except if the review was posted in exchange for a discounted or free product, and only then if the reviewer disclosed the fact they were compensated for the review. The new guidelines take effect immediately, and will have a huge impact on private label sellers.
Why Did The Guidelines Change?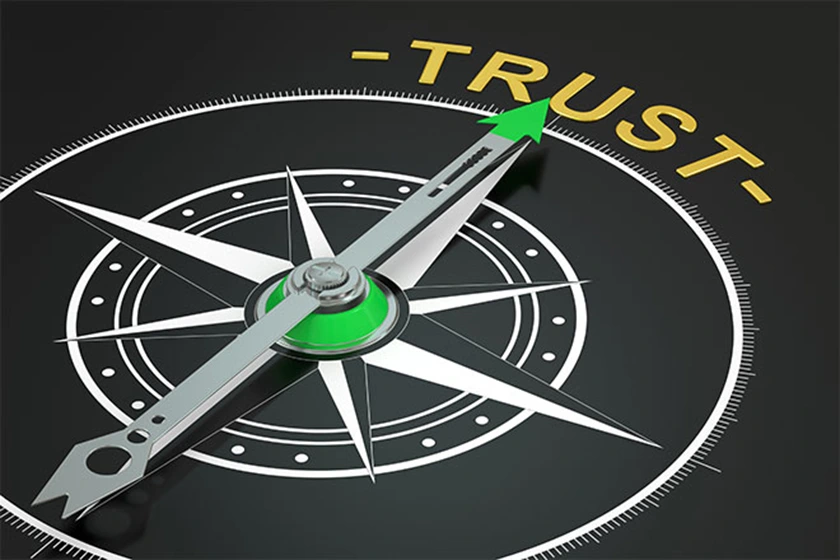 There are a number of reasons why Amazon has felt the need to revise its guidelines in respect of incentivized reviews. One of the primary concerns is that of consumer trust and loyalty. Consumers are becoming more and more switched on to the Amazon review system, and can often spot a biased review a mile off.
That's not just hearsay. Recent studies show that average star ratings for incentivized reviews were higher than non-incentivized review ratings. It was only a matter of time before Amazon and their customers started to smell a rat. The same research also revealed that incentivized reviewers were 4 times less likely to submit a negative review than non-incentivized reviewers, and 12 times less likely to leave a 1-star rating.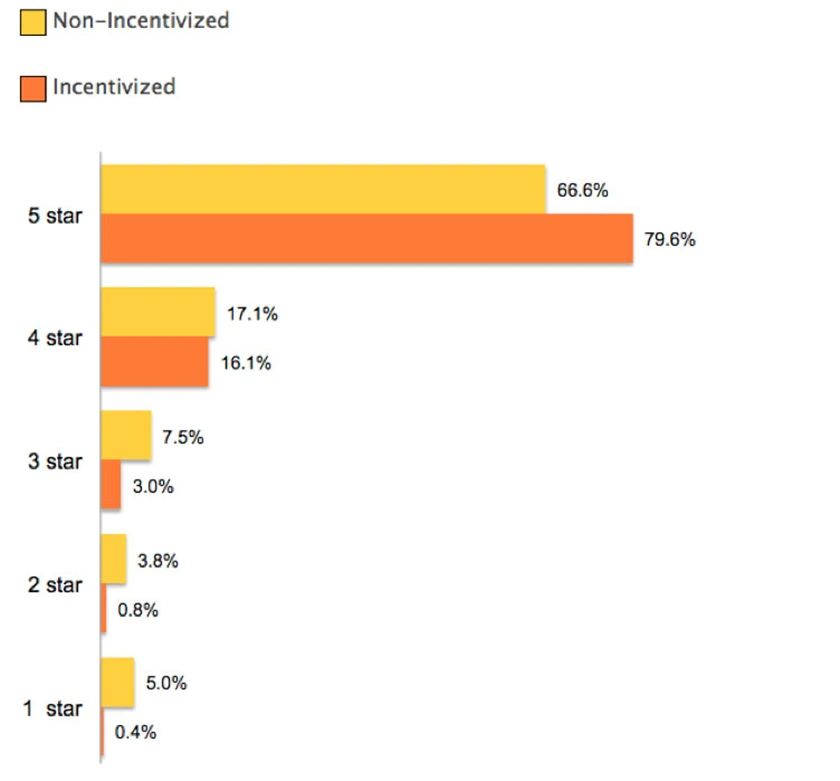 Image Credit: https://www.webretailer.com/lean-commerce/incentivized-reviews-amazon/
Just take a look at this reviewer's review history. Every single review out of a total of 974 submissions has a 5-star rating.
EDIT: The reviews are no-longer visible when looking at the account linked.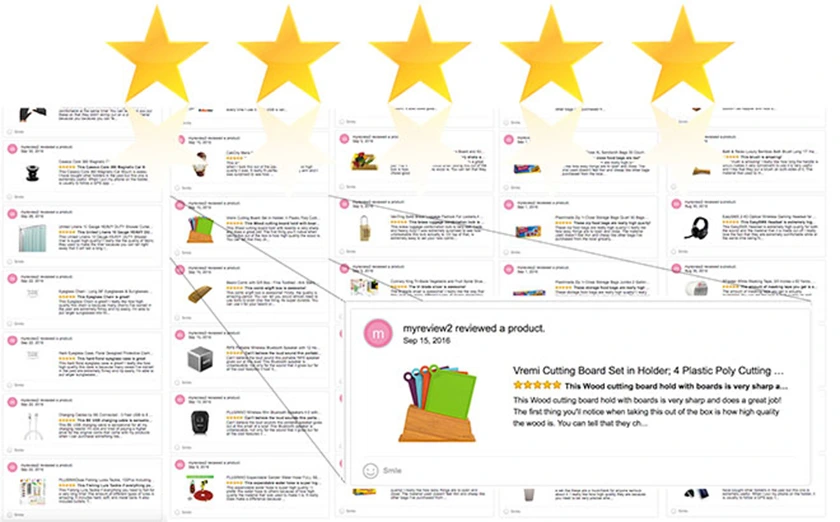 Pure luck or is something fishy going on? We'll let you decide.
Another reason for Amazon's tough action was the fact that vendors were likely to choose from a pool of reviewers who they believed would be less critical or biased in favor of their product. A reviewer may also have felt obliged to leave a positive review in order to go on receiving free or discounted products from the vendor.
How Do The Changes Impact Private Label Sellers?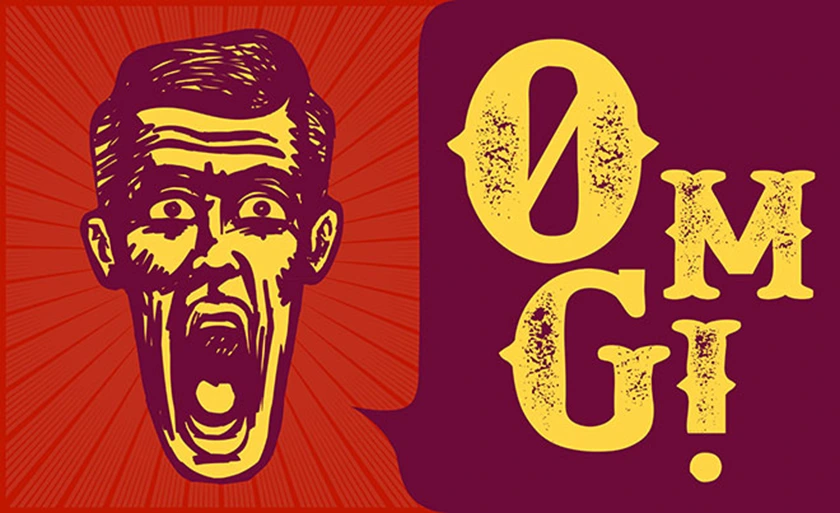 If you're as shellshocked as we are about the latest changes to Amazon's review guidelines, and you want to know how these revisions affect you as a private label seller, read on.
Unfortunately, there is no easy way to say this. If you want to continue to offer free or discounted products in exchange for reviews, you must become a member of the Amazon Vine program. Did we mention it's invite only? Did we also mention that accepted vendors will need to pay an additional fee that can range from $2,500 to $7,500 per ASIN? Don't adjust your set. You read that right.
Those prices seem to already lock out the typical private label seller, but will those prices soon drop so that more private label sellers can enter the inner sanctum? It's certainly something we'll be keeping an eye on.
Is Amazon Vine Worth It?
So, what is Amazon Vine, and is it really worth the huge fees it commands? This is where things actually start to look a bit more positive. Membership is by invite only, and this applies to both reviewer and vendor. Amazon Vine invites only the most trusted reviewers on its platform to submit reviews about pre-release and new products. Legitimate reviews from trusted reviewers? Sounds great so far, right?
For vendors, however, the path to the Vine program may not be quite so simple. It seems if they find you and want you, you will receive an invite. It also appears that at the present moment in time these invites are more likely to be given to larger or more established vendors. Again, we'll keep an eye on this, so be sure to sign up for updates.
What About Existing Incentivized Reviews? Are They Toast?
If you have reviews on your seller account that have been left in exchange for free or discounted products, here's the bottom line from Amazon:
According to an Amazon contact cited by TechCrunch, "Reviews that were received prior to the policy change are only being retroactively removed if they are excessive, and don't comply with prior policy."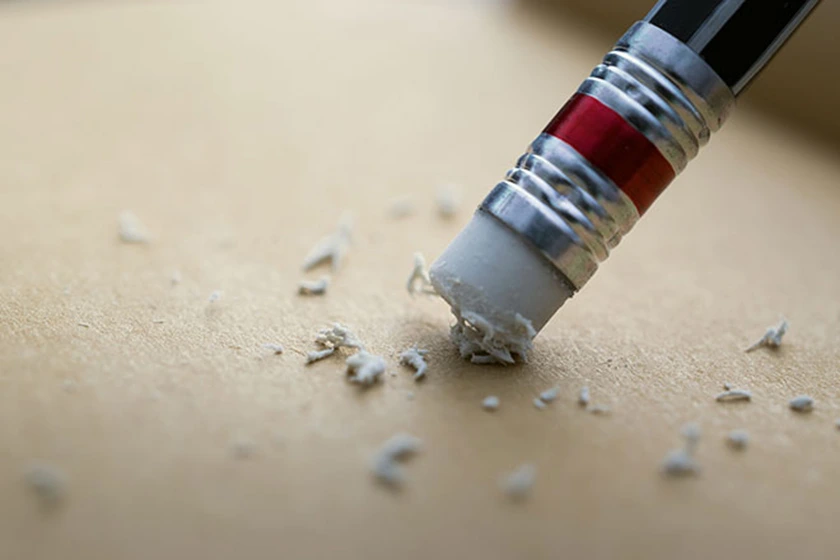 This is good and bad news for private label sellers. If you have legitimately obtained reviews on your seller account, and they meet Amazon's guidelines, they should continue to live on. However, so will millions of biased or fake reviews that just manage to coast below the "excessive" radar.
The PROs Chime In…
We all know how critical reviews are for sales, but they should never be the only weapon in your conversion arsenal. Now that Amazon is making it increasingly harder to "game the system" with incentivized review services, it is that much more important to have a super-optimized listing.
Putting customers first the way Amazon does, and making sure you deliver on your every promise will help you succeed when others fail.
Many sellers and so-called "experts" in the industry have a doomsday mentality and will probably think this is the end of the world as we know it, but serious entrepreneurs are comfortable with change and they thrive because of it.
Kevin King, a six figure per month seller, hops onto Episode #73 of the AM/PM Podcast to chat for 42 minutes about the new TOS change with host, Manny Coats. When asked if he would use any review service with the new Amazon TOS in place, Kevin King replied with a simple, "No."
Listen to the full episode here.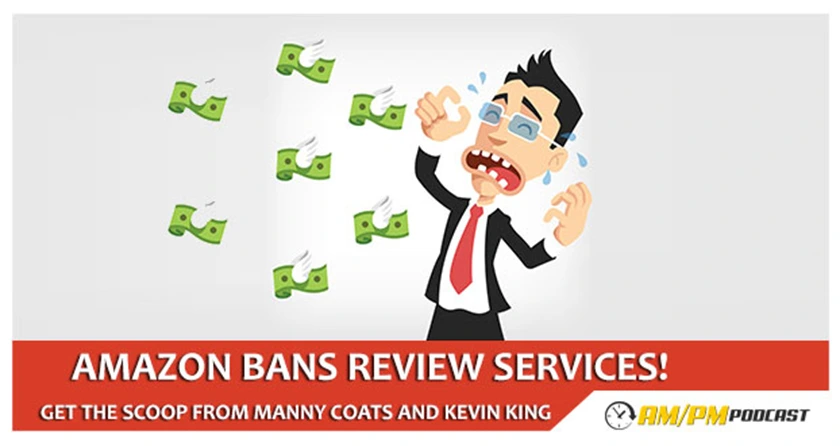 What are you going to do to overcome these challenges? How are you going to launch products in the future? Be sure to comment below.
Achieve More Results in Less Time
Accelerate the Growth of Your Business, Brand or Agency
Maximize your results and drive success faster with Helium 10's full suite of Amazon and Walmart solutions.