5 Top Amazon Bestsellers: Tweaked Amazon Bestseller Q1 2018
What to sell on amazon - A Tweaked Amazon Bestseller is a product that is selling well on Amazon but could be modified or improved for rebranding in 2018.
Updated on: June 28, 2019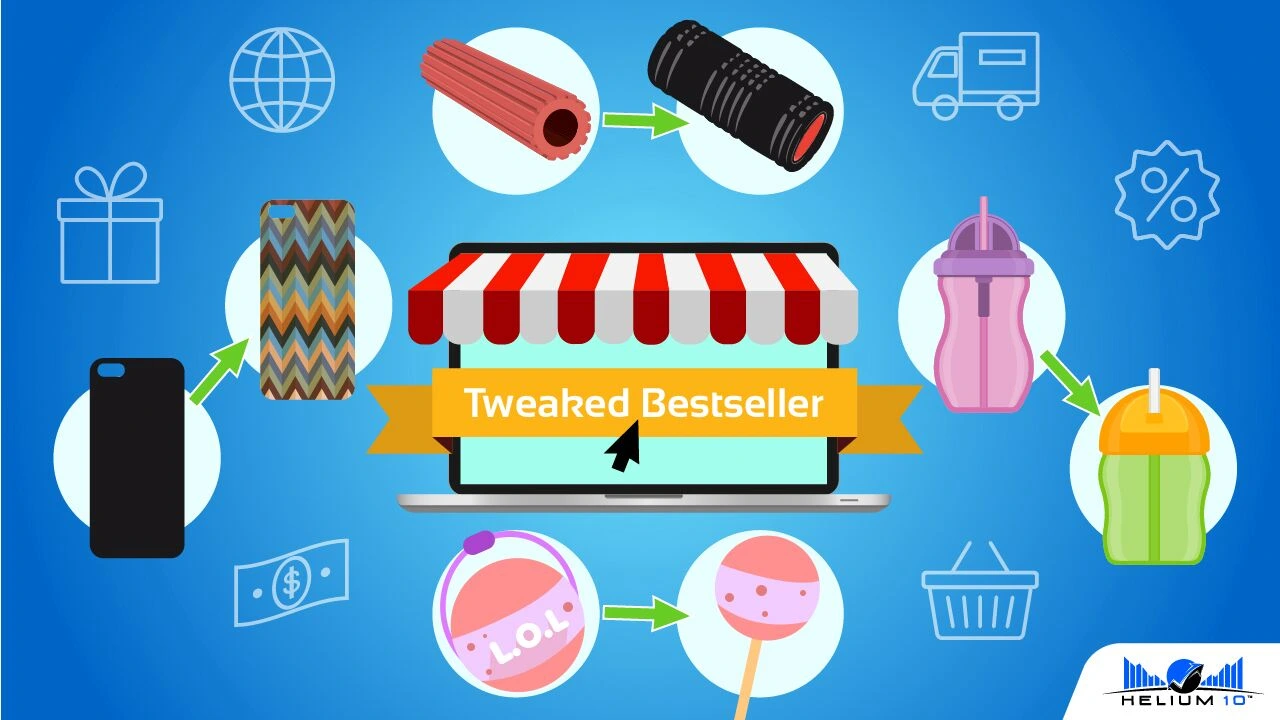 For new Amazon sellers, the easiest and most risk-free private label product type to sell is the "Tweaked Amazon Bestseller," which we covered in Top 4 Types of Private Label Products to Sell on Amazon. There's no shortage of Amazon bestsellers to choose from.
In fact, Amazon devotes a section of its website to bestselling products and offers up its Best Seller badge to products that make the cut. These items are relatively easy to find and filter through to start market research and narrow down a niche that fits with your business model.
The top Amazon bestseller items in this product type ranged in size and crossed over many different niches. Before we list the hottest "Tweaked Amazon Bestseller" products for Q1 2018, let's go over how we define this product type.
Revisiting the Tweaked Amazon Bestseller
Tweaked Amazon Bestsellers are products that can be modified to create new variants of existing items. Use Amazon's Best Seller list and look for the "Best Seller" badge next to the product name to check which products fall into this category.
Find a product from this list and see how it can be changed or what can be added/subtracted to improve it. The changes don't have to be too big; they have to make sense for the product you pick, show promise in the market, and improve the item somehow.
Usually, the modifications range from changing materials or features or adding a variety of colors, designs, patterns, and textures to an item. Your best bet is to select items that can be manufactured or procured easily and quickly.
One thing to keep in mind is to find Amazon bestseller items that can be modified. Not everything requires a variation and as such not all products won't necessarily do well as a tweaked product.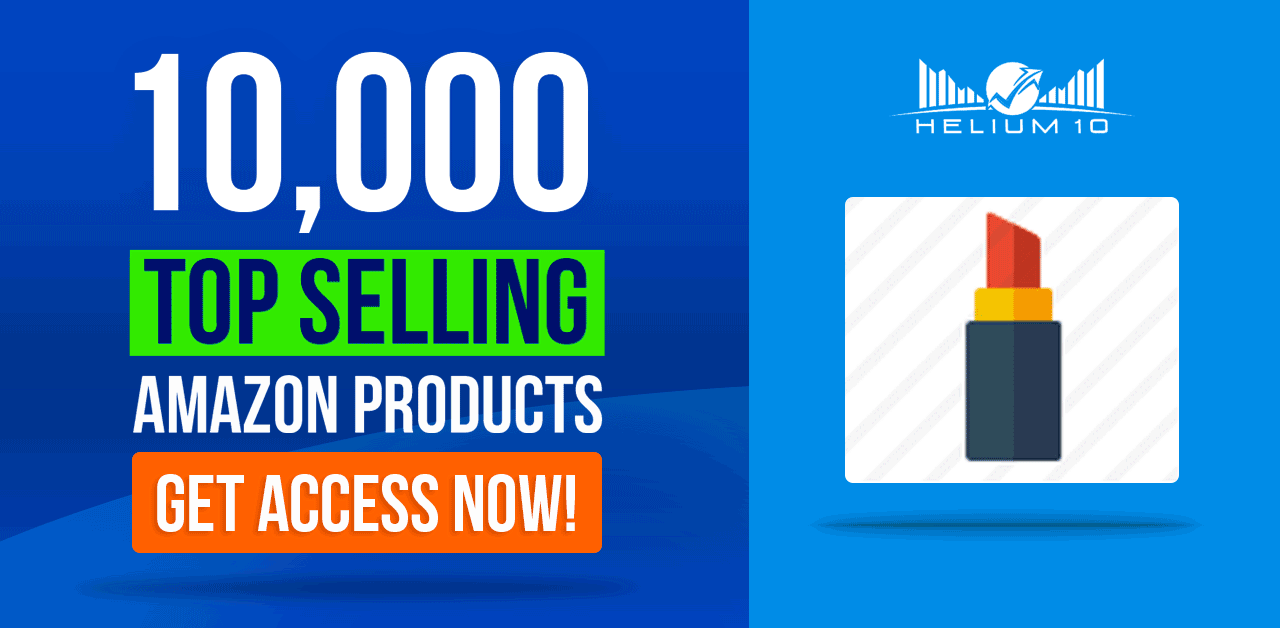 Tweaked Amazon Bestseller Products!
FOAM ROLLERS
The fitness niche never really goes out of style, but specific items trend more than others at different times.
Foam rollers are one such product that has gained recent popularity. They're used for rehabilitation during workouts and restoration for sore or weak muscles post-exercise.
The AmazonBasics round foam roller has been selling particularly well this quarter. It is a high-density, lightweight roller that doesn't lose its shape over time and is priced at an affordable $17.99. Amazon sells solid colors as well as speckled versions on its site.
However, this AmazonBasics item isn't the only foam roller in town. Different foam rollers serve different purposes. Low-density ones are easier on the muscles, especially for beginners. The firmer the roller, the more intense the myofascial release.
Shorter rollers focus on specific body parts while textured ones dig deeper into the muscles for people experiencing extreme tightness and atrophy.
If you're planning to sell one of these, take your pick. Manufacturing companies that produce foam rollers will gladly work with your needs to create a product worth selling on Amazon.
CATEGORY: Sports & Outdoors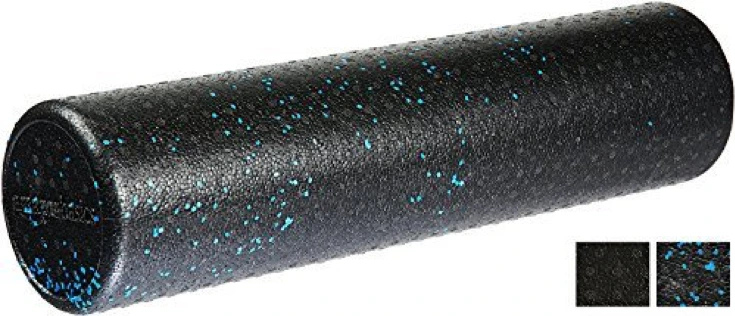 TOYS
Toys are another niche type that remains evergreen. Like fitness products, fast-selling items under this category change often.
Kids love surprises, and with surprise eggs and hatchlings paving the way, toys that offer surprises are trendy right now.
One of the current Amazon bestsellers for toys is a ball carrier that contains a doll (or two) with a few surprises and some doll accessories. Each ball comes with a different surprise and has items kids can collect.
The L.O.L. Surprise! Pearl Surprise is fashioned after a pearl with shells inside and has a handle to carry the container with its toys. There are quite a few toy manufacturing companies that you can utilize to modify a toy like this.
Some are listed, along with wholesale companies selling this toy, on Amazon itself. You can use the concept to create something entirely new that is a variant of the container with an assortment of toys and accessories inside that can become collectibles (encouraging more sales).
CATEGORY: Toys & Games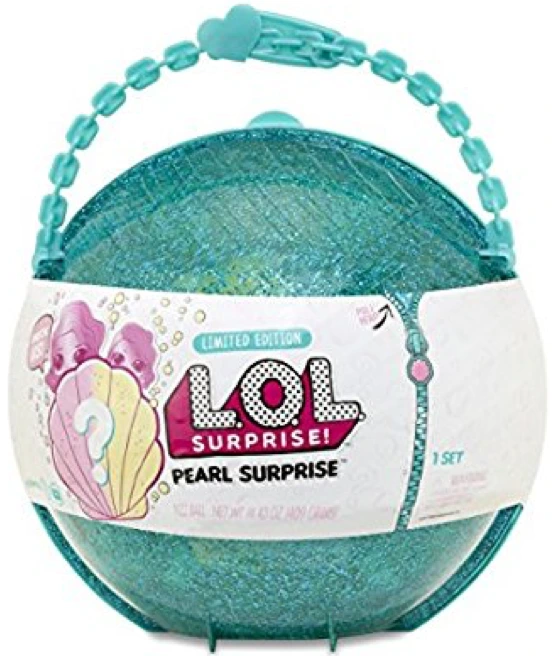 CELL PHONE CASES
As long as cell phones remain a part of our lives, cell phone covers will too. The only thing that will change is the quality of what's offered.
These days, people have many more choices of better looking and more functional cell phone covers without the bulk of reliable protection. To address the inconvenience of carrying a phone, wallet, and other items, many cell phone covers now offer pockets and slots to hold cards and money.
It's no secret why the KAVAJ iPhone cover is the bestselling cover on Amazon this quarter. It's made of genuine leather, has a holster, and slots in the back to slip in cards and cash. The phone cover is offered in black, and the cognac showed below.
Investing in a good cell phone cover is always a good call and selling one may be even better. The features that attract most customers are the material, the slim fit, and slots like the one below.
Rebranding this product would be easy and selling it a safe bet; however, you may encounter stiff competition in this category, so be sure to add something that makes your product stand out, such as different designs.
CATEGORY: Cell Phones & Accessories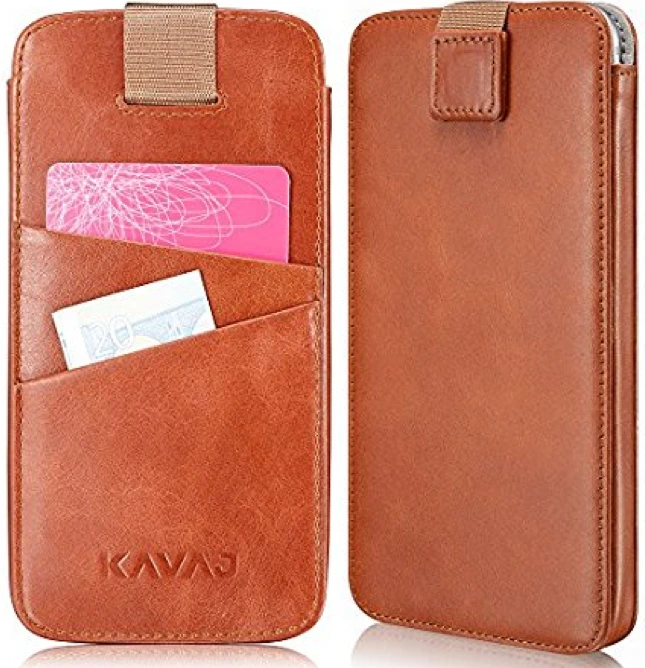 WATER BOTTLES
Water bottles never get old. They are a timeless product niche as long as you update the quality of what you're selling to reflect the current time. The water bottle Amazon bestsellers right now are spill-proof water bottles for kids that are easy to clean and BPA/BPS-free.
The CamelBack Kids water bottles are recommended for kids between 3-8 years old. They're easy to use and clean. They've also got a large assortment of colors and designs from which to choose.
Parents are always on the hunt for kid-friendly water bottles that won't leak water or juice everywhere. Tweak a kids' water bottle with environmental-friendly features, leak-proof design, and fun colors or patterns, and you've got yourself a stable private label Amazon seller. You can create some yourself or buy them wholesale from companies like DHgate.
CATEGORY: Sports & Outdoors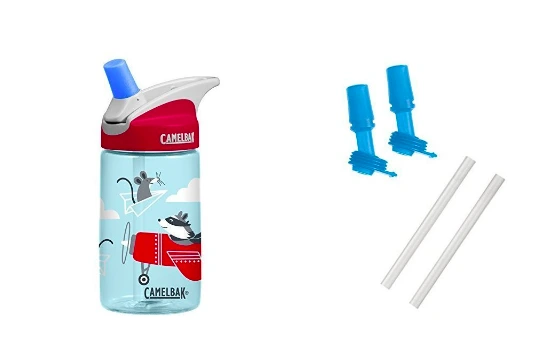 CAR MOUNT SMARTPHONE HOLDERS
As the rules for handling cell phones while driving get more stringent, the need for car-mounted phone holders becomes more prevalent. Not surprisingly, one of the top Amazon bestsellers is car mount or dashboard smartphone holders.
The iOttie Easy One Touch is the top choice for customers looking to buy a smartphone holder. It boasts a strong suction cup so that it won't fall off during the drive. It also has an adjustable arm for viewing and an easy one-touch release feature.
Two of the most prominent problems with smartphone mounts is that they don't have strong enough grips or aren't adjustable, so when they're moved around, they end up becoming dismantled.
This brand appears to address both issues and customers seem to agree that it's one of the best car-mounts they've purchased.
This type of product can be improved upon through added features or modifications of current features. Smartphone holders may be a little complicated to manufacture, but they can be bought wholesale from companies that specialize in selling cell phone accessories.
CATEGORY: Cell Phones & Accessories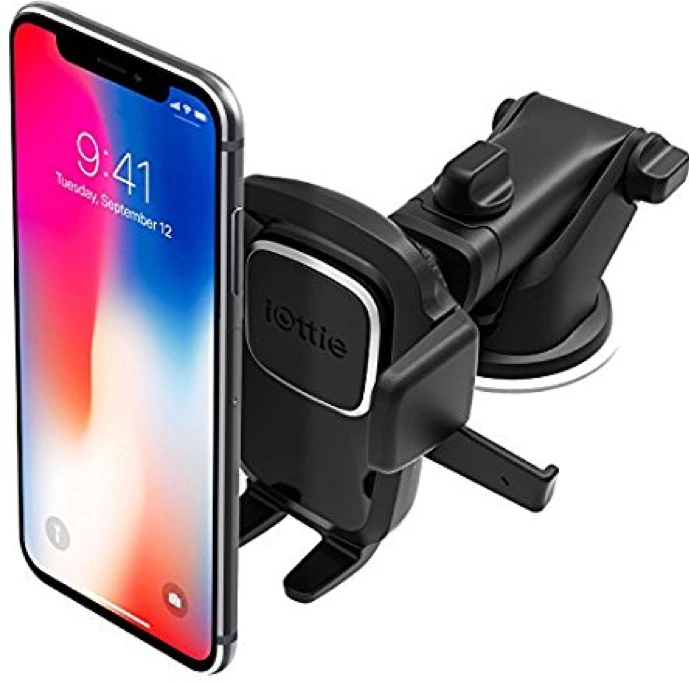 Be sure to check out our other bestselling blogs for Q1 2018 below:
If Tweaked Bestseller products and Amazon bestsellers you can change interest you, drop us a line in the comments below and tell us what you love about selling these kinds of products!