Straight From the Source's Supply Chain Updates
Stay up to date with the latest news in supply chain with Kian! It's been a tough few months in the supply chain world. Here's why.
Updated on: July 11, 2022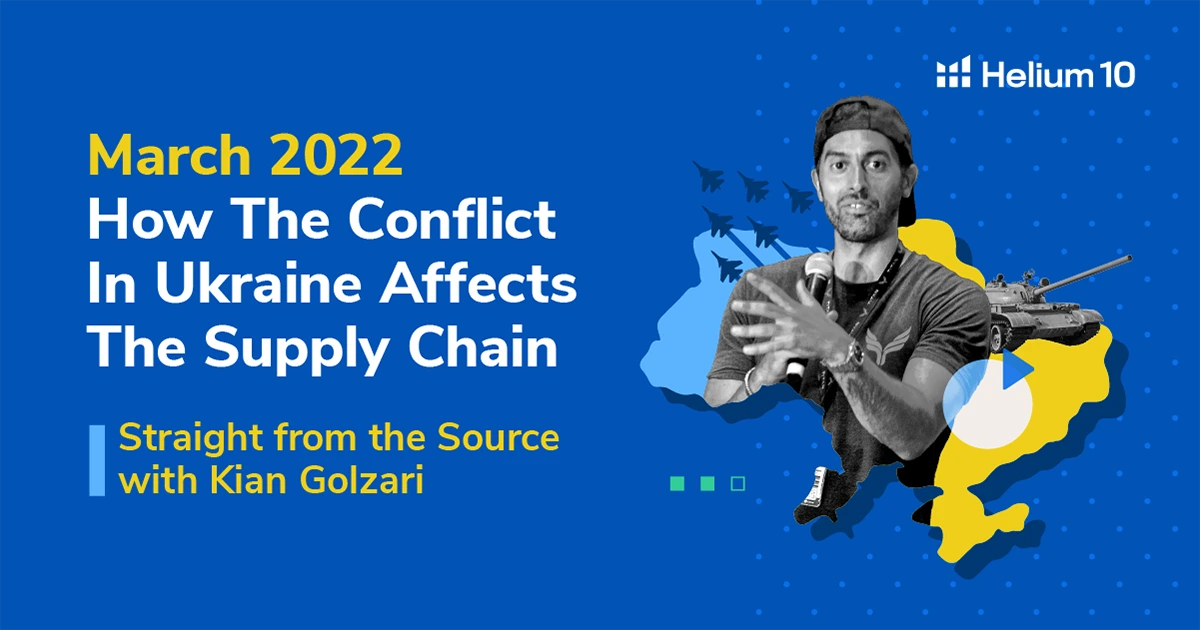 Hey guys, Kian here from Straight from the Source!
March was a very eventful month in terms of external factors affecting our supply chain and supply network- to say the least! A few things happened completely out of our control which will have short and long-term implications on not only our supply chain but overall business domestically.
As always, I like to let you know everything you need to know and then everything you need to do in order to stay on top of your supply chain – so here we go!
Here's What Happened in Supply Chain in March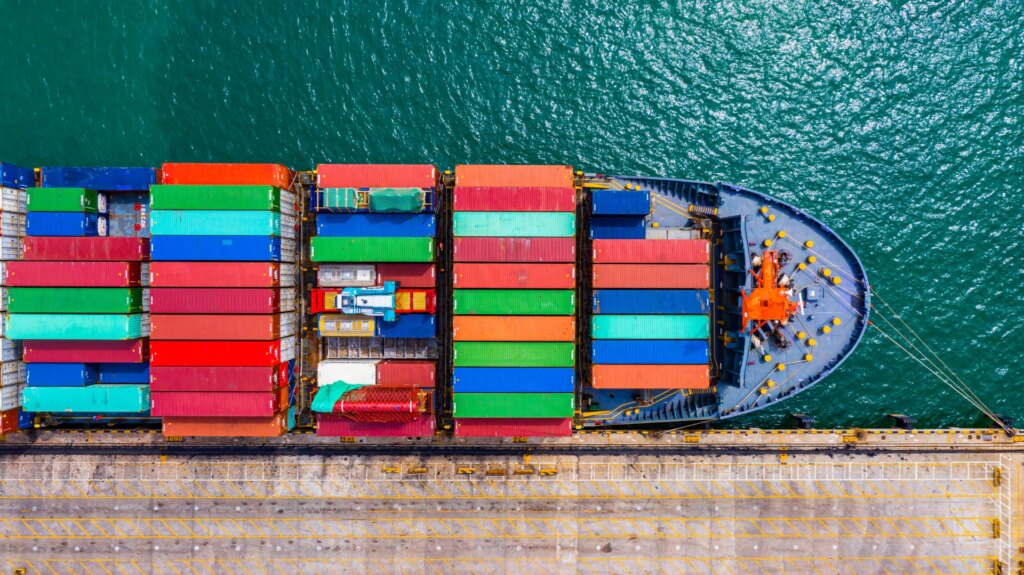 Russia's Attack on Ukraine
When Russia fired its first missile at Ukraine, we definitely did not anticipate many effects that it would have on our supply chain.
But how does the conflict actually affect it?
Sea Freight– Due to the conflict, Ukraine's port Odessa has been closed down and the ships that are going through the black sea are being re-routed to other busy ports in Europe – therefore causing more pressure on shipping. In addition, more than 10% of the workforce who work on vessels are of Russian nationality therefore impacted by their swift payments which leads to less workforce, fewer vessels & routes available, and then might result in a spike in the sea freight price. Not something we may feel right now, but the longer this conflict continues the more likely we will start to feel it in our sea freight prices and a bigger impact will be felt shipping China to Europe.

Rail Freight – The China-Europe Rail is on a very limited capacity since its route passes through Russia. Leading the cargo from rail to be shipped via sea as well, adding more load to containers which were already short of supply.

Air Freight – Air transports have been re-routed as well to avoid Ukraine as it is currently a no-fly zone. Also, some Russian airlines have many restrictions, making the cargo we ship by air becoming more expensive and taking longer routes.
Russia-Ukraine Exports to China are being restricted – Minerals, agriculture, food, and energy exports are not going to China resulting in China getting these resources elsewhere at a higher price causing the cost of goods to go up. Once food prices become more expensive in China, labor costs will increase, and as a result, so will our cost of goods. Again, not something we may feel right now, but as this conflict continues, it will put pressure on our cost of goods.

China's involvement – China has a good relationship with Russia as both countries have similar political interests. Which makes the US believe that China would be willing to back up Russia. If that happens, China will receive heavy sanctions from the US – which come in the form of tariffs, quotas, etc., that will affect the trade business. The next move China makes could have big implications for global trade, Biden has already called Putin a 'criminal of war' and if China shows support then sanctions will be imminent.
Recent China Lockdowns
About 3 weeks ago, Shenzhen and the Jilin province went into lockdown due to the covid situation increasing in cases. After they opened up, another city, Shenyang went into lockdown as well. China is still imposing the zero-covid policy determined to kick covid completely out of the country.
This policy shows that China could lock down any areas any time they want, causing the manufacturers to stop their production. Also due to the lockdown, the workers are not producing the goods, the trucks are not delivering goods to the ports and the containers are not being loaded onto vessels. Even if the city your manufacturing in is not in lockdown, that supplier may get their raw materials from a city that is locked down, or your packaging may come from that area, or your goods may have to pass through that area, so it's not really good news regardless of where your goods are being produced.
That being said, it is especially important to have buffer stocks or plan additional orders while your suppliers are operational in case the area where your manufacturer is based becomes inaccessible at any point in the near future.
With all that being said, I just want to remind you that we are all in the same situation. This is happening to all of us in the industry, including your competitors. The best thing to think about in times like this is how we deal with it to get the best results.
Remedies For Shipping Pains
Build a better relationship with your manufacturer in order to get their full support
Ask your supplier to hold additional stock in storage for you
Discuss your manufacturer splitting shipping cost increases with you
Anticipate the potential of increased shipping prices and longer lead time and make a decision on order QTY and shipping schedules.
Ask your forwarder to ship your goods in a smaller vessel for faster delivery into US ports
Ask your freight forwarder what shipping lines are they using to ensure they are using the faster boats
Get information about shipping lines from your freight forwarder
Don't just rely on one freight forwarder, get quotes from multiple and negotiate the freight prices with your existing freight forwarder
But most importantly, be supportive of your manufacturers as they are also going through tough times and trying their best to service you. If things are going wrong, it is most likely outside their control but they are sometimes not the best at communicating this, a better line of communication with your supplier is key!
Check out the March Episode for more tips during this crazy supply chain season!
What's Next?
Stay tuned for the April episode of Straight from the Source! I'll be interviewing some of my favorite suppliers and asking them some critical questions in terms of how you as a seller can build the best relationships and stay on top of your supply chain – lookout for that episode coming next week.
You can also watch previous episodes and more supply chain and sourcing videos from the Sourcing with Kian Channel.
Thanks and happy sourcing!
Accelerate Efficiency with Insights Dashboard
The all-in-one customizable dashboard for sellers and brands, designed to accelerate decision making through the centralization of data, insights, and action. A bird's-eye view of your business with personalized suggestions to unlock growth.
Learn More about Insights Dashboard